For Indians, Hong Kong has been almost a mecca for almost-real branded products and many tourists keep returning to this city for some street shopping. The goods are a steal at the prices they are offered for, if you are willing to compromise on the quality. The products are mostly second or third copies of famous world brands, the quality is ok but definitely not the best and the markets are crowded as hell. Each shop/stall carries the same kind of products and there is a bing chance that the bag you picked out after a great effort, could tear while you are on your way back to India. So, what to do? How to get branded goods, with authentic looking labels of Gucci and Versace and not pay lakhs of rupees? Well, welcome to Shenzhen in China, a city for anyone who loves to shop.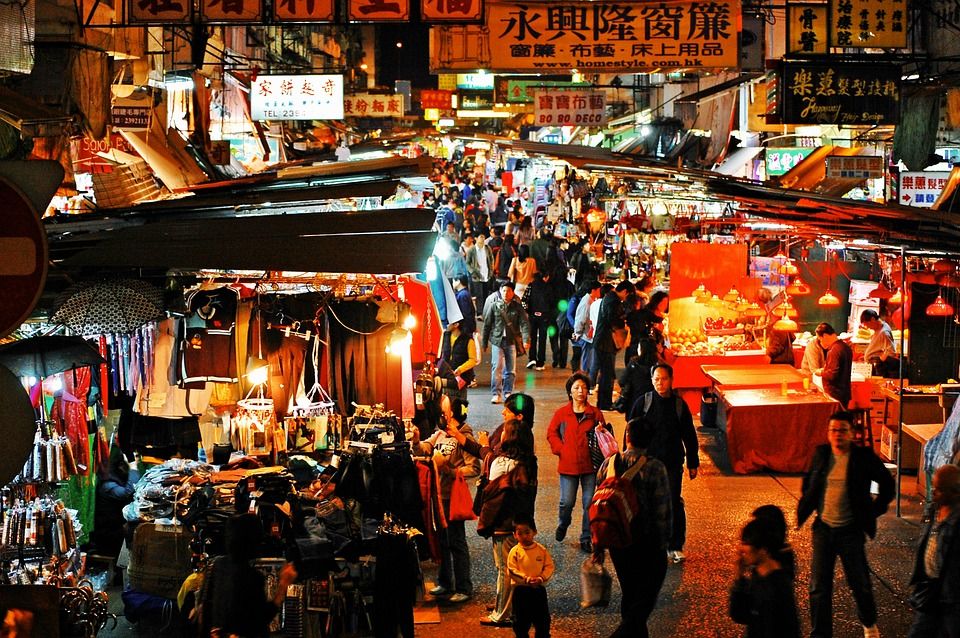 Why travel to Shenzhen in China?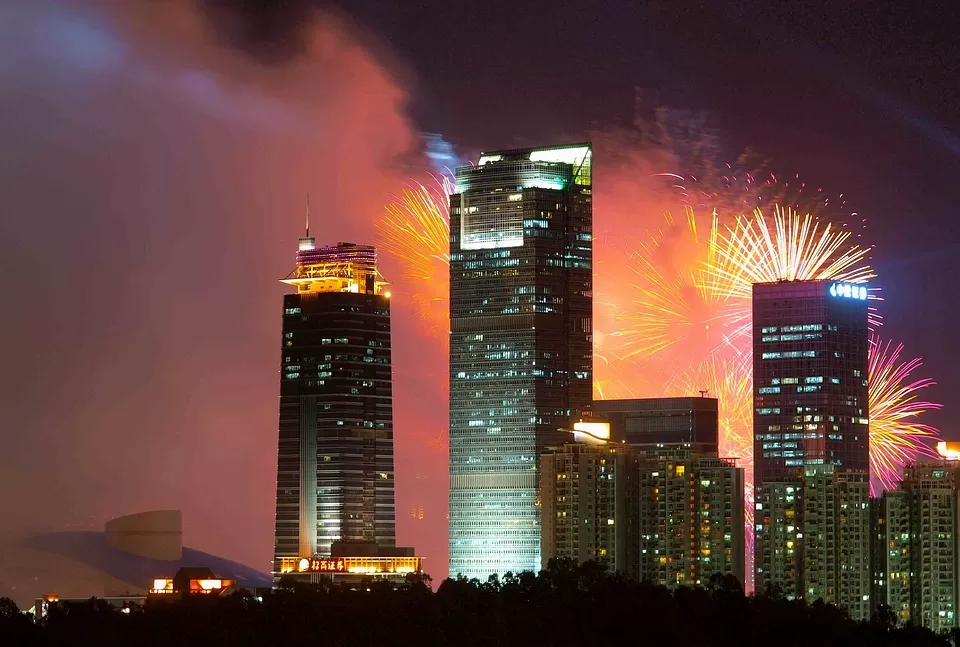 Shezhen was an agricultural and fishing town that was converted into a Special Economic Zone (SEZ) some 35 years ago. Since then, Shenzhen has become one of the wealthiest cities in China. Only an hour's ride from Hong Kong, Shenzhen in China is a melting pot of cultures that will surprise you with a thriving nightlife, crazy amusement parks, a growing contemporary art and design scene and hip local shopping. Shenzhen is slowly becoming popular with domestic tourists, however it's still not on the radar of international tourists!
It became a vacation spot for Chinese because of the numerous amusement and theme parks that are all over the city.
Window of The World, an amazing theme park where you can see the miniature versions of Eiffel Tower, Egyptian Pyramid, Pisa Tower, Taj Mahal of India, Grand Canyon, and other famous places of interest. There's also OCT, a newer park built on the same theme as Window of The World, with thrill rides, shows, and replica of European towns.
There is another park built on similar concept in Shenzhen in China, the Splendid China And Chinese Folk Culture Village. The park is divided into two sections where the first part is a miniature park of famous Chinese sites. You can find the famous Forbidden City, Terracotta Soldiers, Tibet Potala Palace, Huangshan Mountains, Yunnan's Stone Forest, and of course the Great Wall of China. The other part consists of 56 houses, each representing one of the 56 nationalities in China.
Then there is Happy Valley Theme Park, a typical amusement park, much bigger than Hong Kong Disneyland. Sea World Shekou is a ship that is now converted into an amazing food court with local as well as international restaurants lining up.
The reason Shenzhen is becoming a sensational destination for international tourists, specially the ones from India and the subcontinent, is the great shopping scene.
Sitting on the Hong Kong/Shenzhen border, and the most popular spot to shop at Shenzhen in China is Luoho Commerical City. With over 700 shops set over 5 floors, this is termed as the most intense shopping experience by many shoppers. This shopping centre has just about everything you could ever want to buy, and at dirt cheap sale prices. The best buys here are clothing, tailored suits, and probably the biggest draw, cut-price massages. You can also shop 'can-hardly-tell' fakes of the most popular brands from around the world. You should be on alert for pickpockets and con artists as the mall is a magnet for both.
The most popular places for locals and domestic Chinese tourists to shop are the streets and malls in the Dongmen area. People say that you haven't been to Shenzhen if you haven't shopped at Dongmen. The commercial heart of the city, Dongmen is a maze of streets selling clothes, furniture and local handicrafts.
Sun Plaza Mall
Another place is the flagship Sun Plaza mall, which features a number of international brand stores with cut down prices. The collection is mostly 'last-season' but it is offered at great discounts and the products are all genuine and not fakes.
The Huaqiangbeilu commercial street is said to be the largest congregation of electronic goods in Asia. There are around 8 electronic goods market here, the most famous being SEG computer market. SEG has 72 floors of shops and retailers selling softwares, hardwares, microchips and $10 imitation iPods. However, there is a huge possibility that you can be duped, so have all the necessary information before you purchase any electronic.
Cuisine on offer
As Shenzhen is a migrant city, all of China's regional cuisines can be tasted here. Eateries range from small establishments on streets to opulent restaurants serving the best of delicacies. You can find a meal for as less as ¥35 (₹360), to as expensive as ¥100 (₹1020) per person. Shenzhen also has a vibrant night life and many bars lining behind the commercial streets. You can easily spend an hour or two there, enjoying drinks and local music.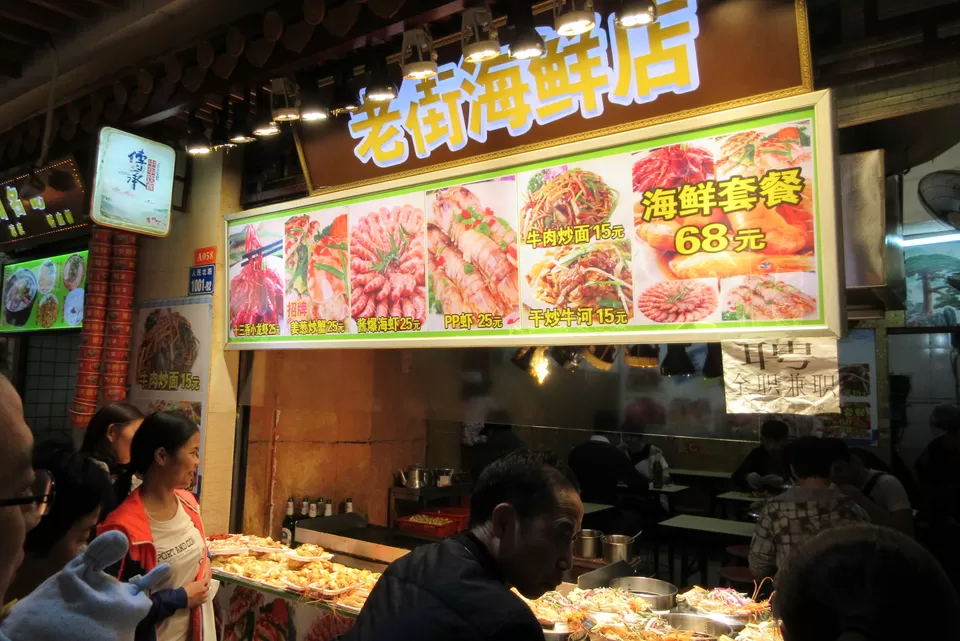 Visa
Shenzhen Visa can be easily obtained by applying for a China visa, or you can apply for a 144-hour Convenient Visa, from Hong Kong. Foreign nationals in Hong Kong can visit China's Guangdong province (where Shenzhen is) for a maximum of 144 hours (six days) via entry ports in Shenzhen.
To be eligible for the 144-hour Convenient Visa, visitors
• must join an organised tour by a registered Hong Kong travel agent.
• must travel in a group consisting of two to 40 people.
• must enter and leave the areas together in their group via the ports of entry stated above.
When to go
The best time to visit Shenzhen in China is from October to December as the weather is pleasant during the day and cool during the evenings. Another great time August to September when a series of celebrations and festivals are held.
Getting there
The most convenient way to travel to Shenzhen from Hong Kong is to take an organised tour. The tour takes care of getting to Shenzhen, travelling in the city as well as accommodation. The price for a tour starts from ₹8,000 per person that included transportation to and fro from Hong Kong, Shenzhen Visa charges and commute in Shenzhen.
However, if you have a China visa and wish to visit Shenzhen alone, the cheapest way is to take the Airport Express train from Hong Kong Interantional Airport to Tsing Yi, then the Tung Chung underground line to Lai King, then the Tsuen Wan Line to Prince Edward, then the Kwun Tong Line to Kowloon Tong and then the East Rail suburban rail line to Lo Wu. This costs in total $60 (₹4,100) and takes 78 minutes to Lo Wu. From Lo Wu, you pass through a long corridor and a large international border gate, where you show your Visa, after which you'll find yourself on the mainland, where the Shenzhen underground (Metro) and buses will take you from Luohu station to the rest of Shenzhen and the airport.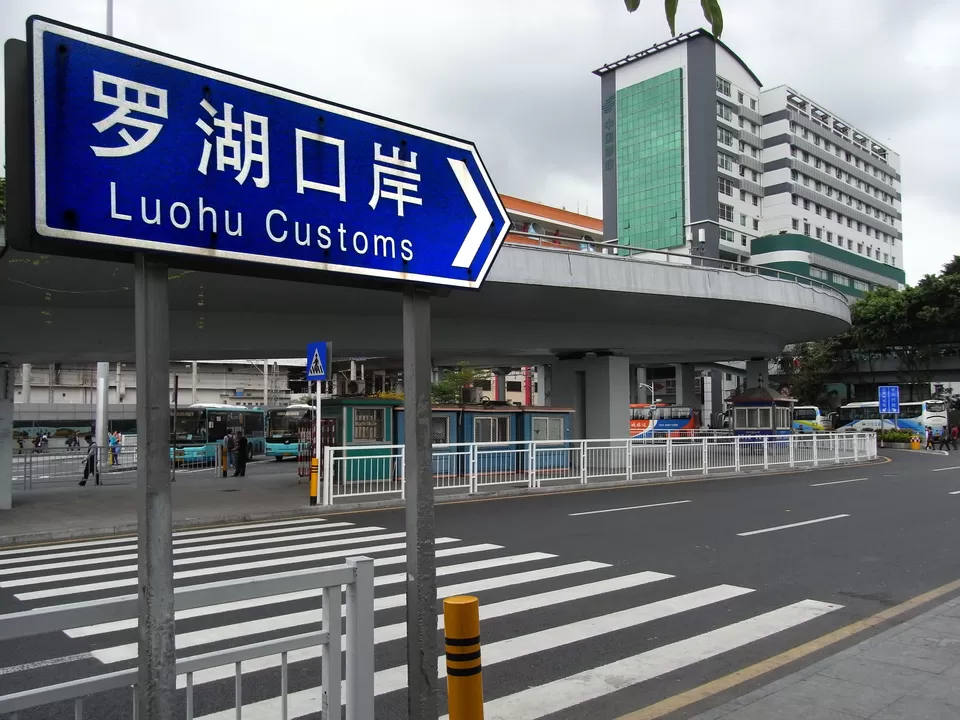 Getting around
The easiest and cheapest way to travel around Shenzhen is by the metro. It's vast, well-connected, easy to understand and one trip costs as less as ₹20 per person.
Accommodation
The best way to visit Shenzhen is via an organised tour from Hong Kong. Once you book a tour, it arranges for your accommodation easily. If you are applying for a full China visa and decide to book an accommodation on your own, you can check out the a list of hotels and Airbnbs here.
Have you been to Shenzhen in China? Write your own insider's guide with tips and tricks to help travellers on Tripoto's community have a better time in .
Frequent Searches Leading To This Page:-
shopping in Shenzhen china, best shopping in Shenzhen china, shopping places in Shenzhen china, shopping area in Shenzhen china