Located between two booming business destinations, Hong Kong and Guangdong, is a provincial city of Shenzhen, one of the wealthiest Chinese cities. It's popularly known for its booming busy ports and for being a home to multi-million manufacturing companies. It is then no wonder that people from all over the world come here to engage in various businesses. On one such business trip for my father's electronic business, I had to visit Shenzhen on a three day trip packed with corporate meetings at various shiny skyscrapers in the city. The experience looked threateningly like an all work no play endeavor, deadening with its commercial monotony and that's when I decided to go and explore the city where people usually just go to 'work work work work work'.
Day 1
I stayed at Shenzhen Shanghai hotel, a decent accommodation, situated right in the heart of the city offering me an easy accessibility to most popular places. Until afternoon, my day went past in various meeting rooms and factory outlets discussing plastic goods, stock valuations and revenue estimates.
A good thing about Shenzhen is that people start their day early and often by late afternoon, we're free and have half of the day to ourselves. Instead of retiring to our luxurious rooms and wasting time on a nap, I decided to explore what the place had on offer, apart from its bright facade of a commercial world.
Shenzhen is well connected with metro and that's the cheapest mode of transport available but I decided to take a walk and explore it on foot. After crossing myriad skyscrapers and walking for nearly a kilometer or two, I came across a huge lake surrounded by litchi trees.
In a land full of concrete, this little green spot was a soothing breather. A few steps ahead and I glanced upon a moon bridge over the lake that had a brilliant reflection in the water.
The park was frolicking with people, kids and fitness enthusiasts sweating it out after a long day at work. It also had a few Chinese monuments and several cultural activities were going on in its amphitheater.
Some two hours passed while I walked around happily in this park and even danced with the performers of a street play. On my way back, I had a small meal from a food stall that served baked gooey egg waffle rolls and having exhausted myself after all the walking, I took a metro back to the hotel.
Day 2
Before sleeping the previous night, I had charted an itinerary for myself for the next day and had planned to finish all the work by afternoon so that I could visit one of the most popular tourist destinations in Shenzhen, called Window of the World. Spread over more than 100 acres, Window to the World seemed to be a must do place. After the usual rounds of meetings at the hotel, I took a metro from Gangxia North to a metro station called 'Window of the World'. The popularity of the place justifies naming an entire metro station after it and upon reaching the theme park, I realized why it was named so.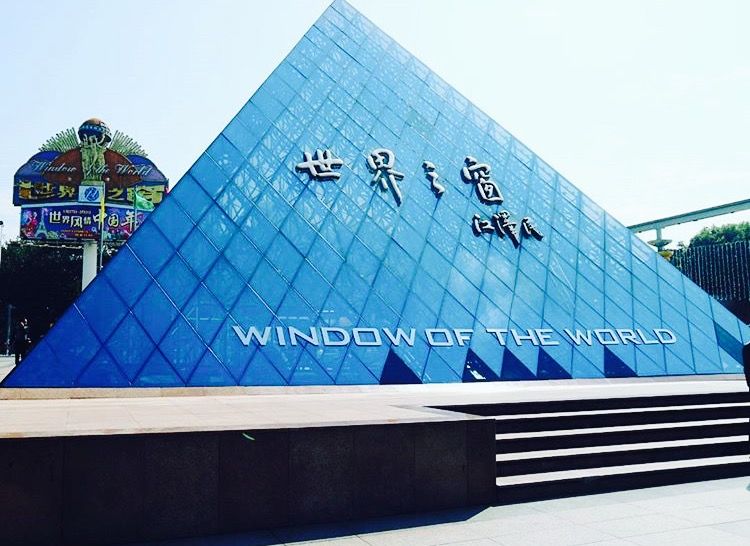 The entire world came together at the place and it seemed like we were seeing all the popular world monuments converge at one destination. The Taj Mahal faced the Pyramids and it was a surreal co-existence that the theme park offered.
Not just the mini monuments, the place had food too from all over the globe and one could try multiple cuisines. After having traveled all day long and nostalgic for home food, I ate a hot bowl of rajma chawal, amazing Indian food in this splendid Chinese city.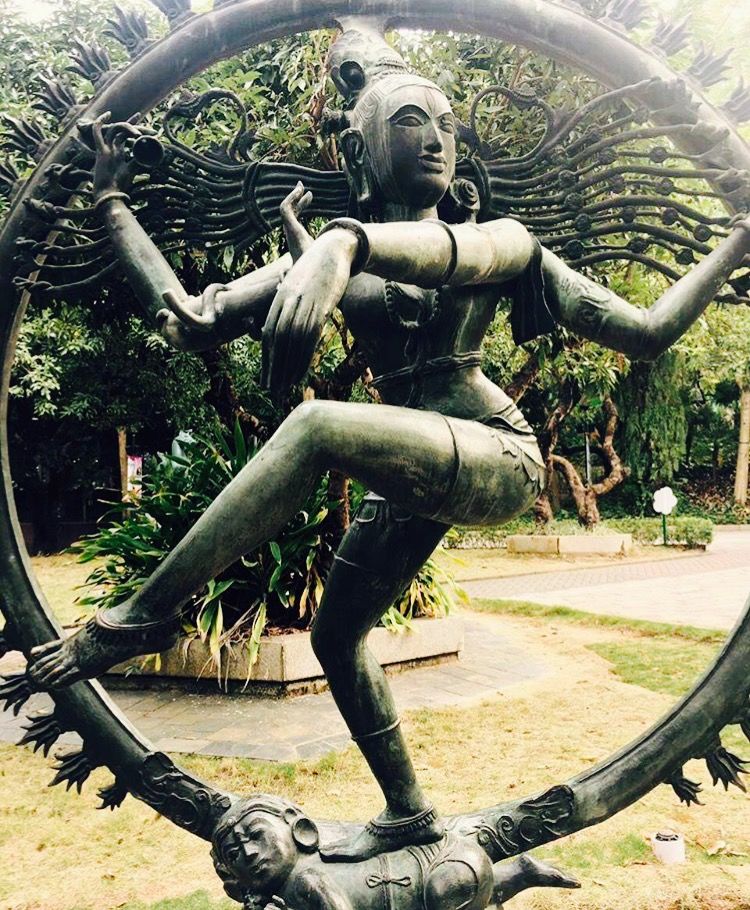 Window of the World made me feel as if I've come not for a business trip but for a mini world tour. A popular night dance show at the World Square followed, amidst lit up mini wonders from all over the globe.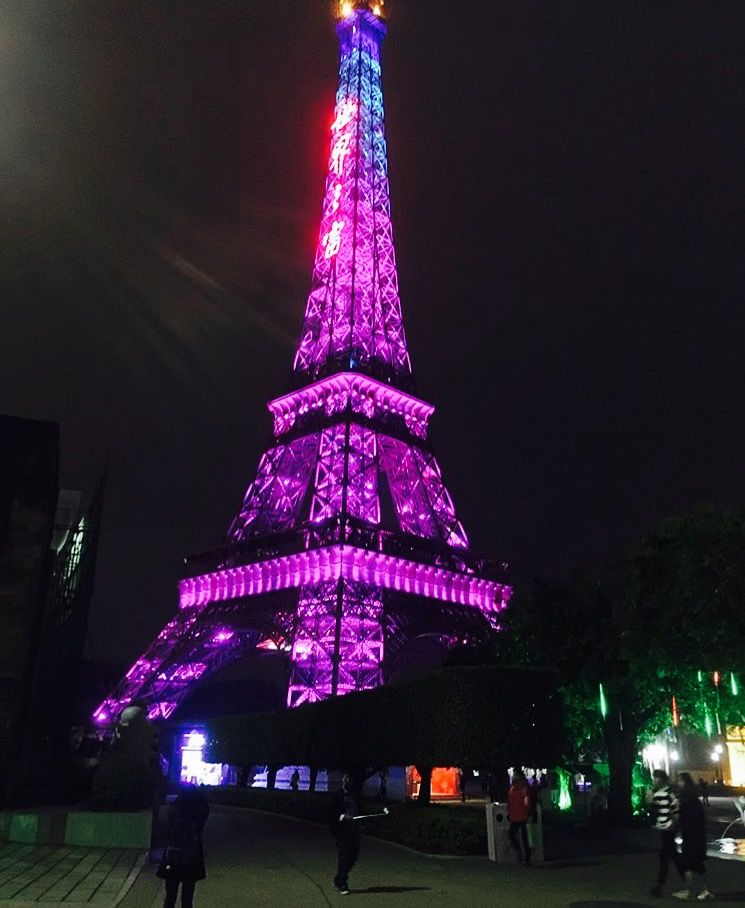 A quick cab ride back to my hotel and I nestled in the soft sheets of my hotel room.
Day 3
Being my last day in Shenzhen, and a flight to catch by noon, I woke up early and treated myself to an early morning spa at the hotel. Having just a few more hours to spare, I wrapped up my formal engagements and went out to explore whatever I could about Chinese street food. I had some savory Chinese and Cantonese food which included Shrimp Wantons, available at almost every street corner. It was followed by Beijing Duck and Kung Pao chicken for lunch and finally the defining dish for this entire trip, Chinese Hot Pot with peanut sauce.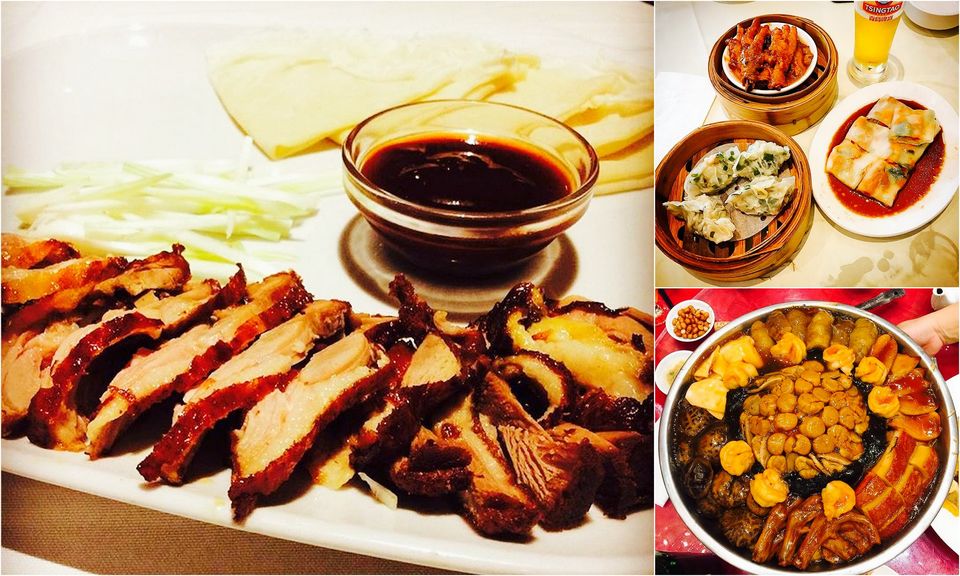 After such an elaborate afternoon meal, the trip to Shenzhen seemed far from what I had thought it would. The drudgery of daily meetings was fortunately broken by the warm local attractions and I had a thing to cherish about in the middle of mundane.
Shenzhen for me, gladly came out of the concrete jungle stereotype because there's so much more than the place offers. I also have a list of places that I intend to go exploring the next time work beckons.
Go explore, whenever you hit it for a business trip or otherwise!
Here are some more pictures from my trip.