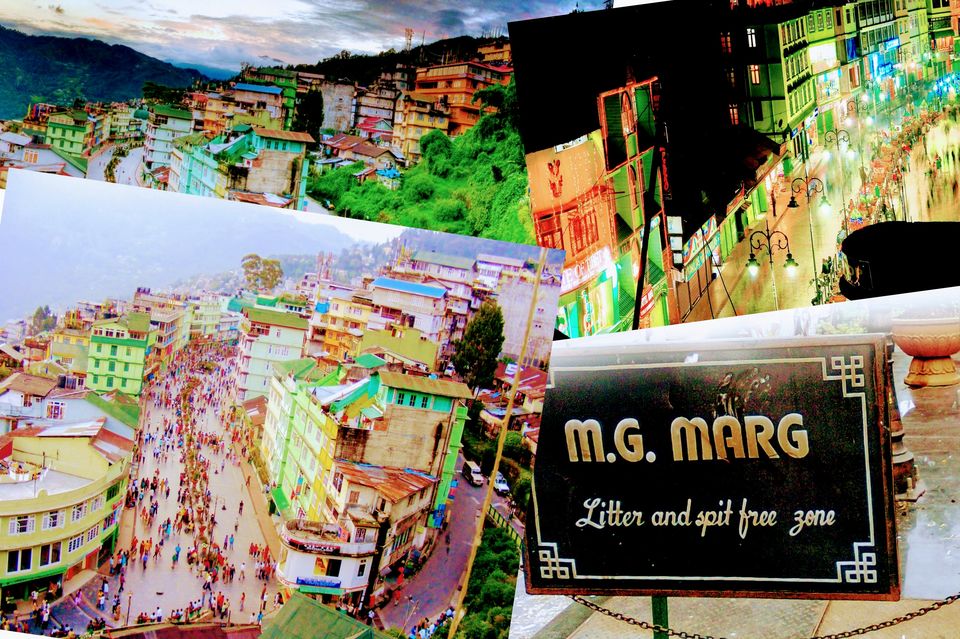 Without visiting M. G. Marg in Gangtok, which is a "must visit" location, a trip to Gangtok would be seriously lacking. The town centre of the hill town is located in Gangtok, and just like any other significant road in an Indian city, Gangtok is no exception, so this location is known as M. G. Marg, Gangtok. The route and its surroundings have changed throughout time.
Numerous glistening stores, eateries, cafes, and pubs line both sides of the street. It resembles a shopping mall in appearance but is situated outside.
Both locals and visitors stroll leisurely or simply unwind while sitting. Many visitors reserve a table at a restaurant along the road to observe the activity there, or they choose to unwind on one of the benches placed there. There, it feels like a carnival outside. The annual Gangtok Food and Culture Festival is held at MG Marg in December.
The entire region is car-free, litter-free, and smoke-free. Vehicles are not permitted on a 1-kilometer length of the road because it is a pedestrian-only area. According to the government's green effort, every building on both sides of this road is painted green.
There are various eateries and bars along this avenue. Many of them are well-known, such as the Baker's Cafe (excellent for coffee, pastries, patties, momos, and other snack items), which is situated in a small alleyway off MG Road, The Roll House, Parivar, and others.
M.G. Marg, which is also the city's primary market district, is home to businesses that sell convenience items, apparel for men and women, handicrafts, shoes, and souvenirs. In MG Marg, stores are open from 8 am to 7 pm. The market here is closed on Tuesdays. At one end of MG Marg is the Sikkim Tourism Center, while further down, toward Tibet Road, taxis are available for local sightseeing excursions.