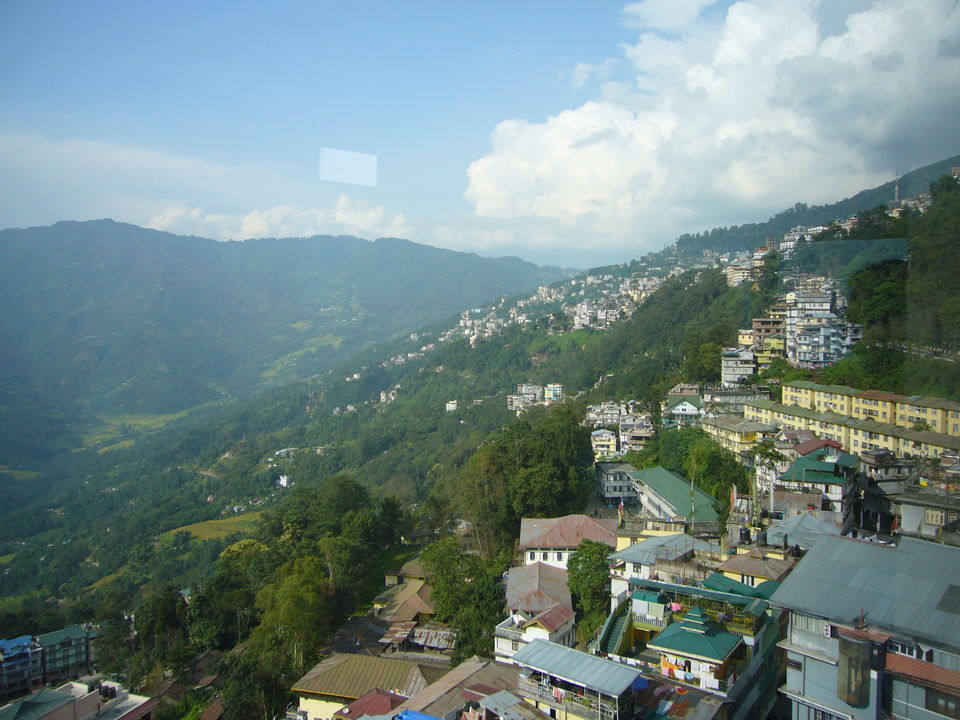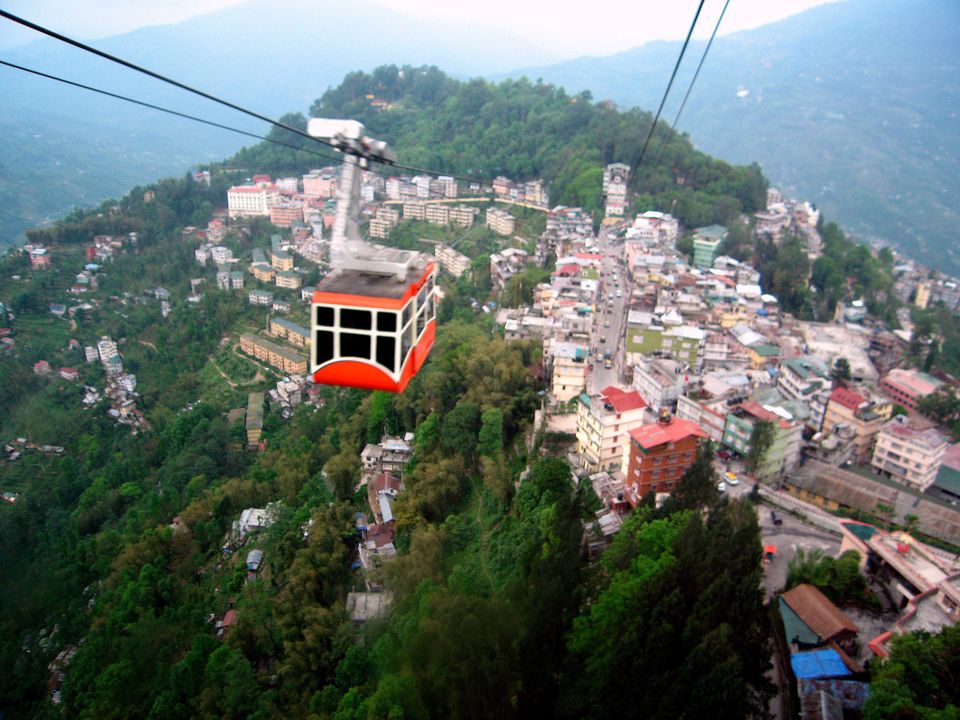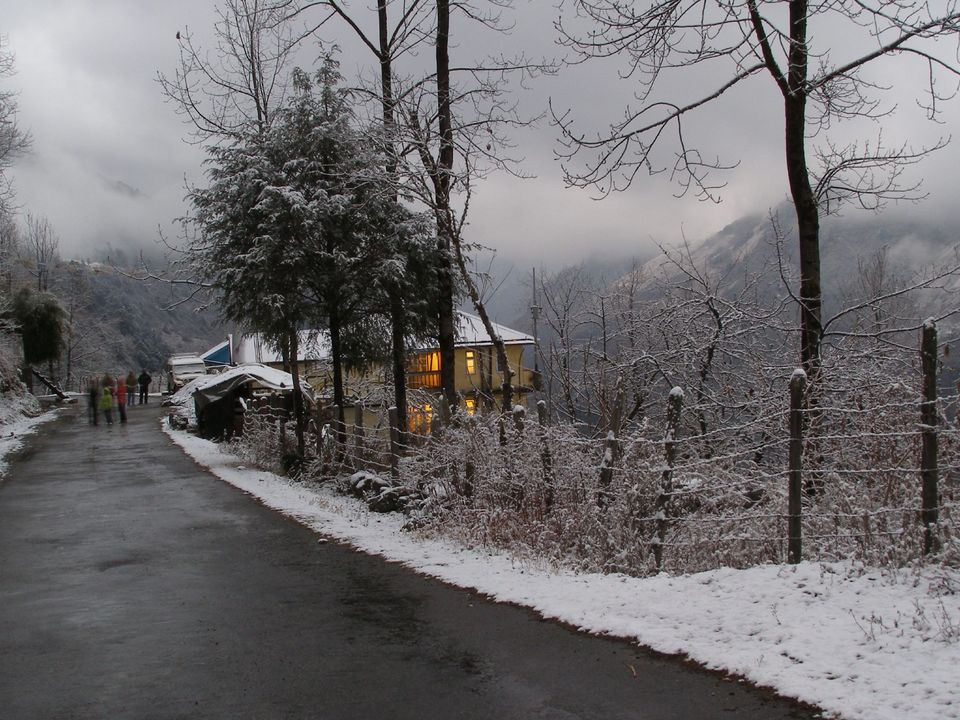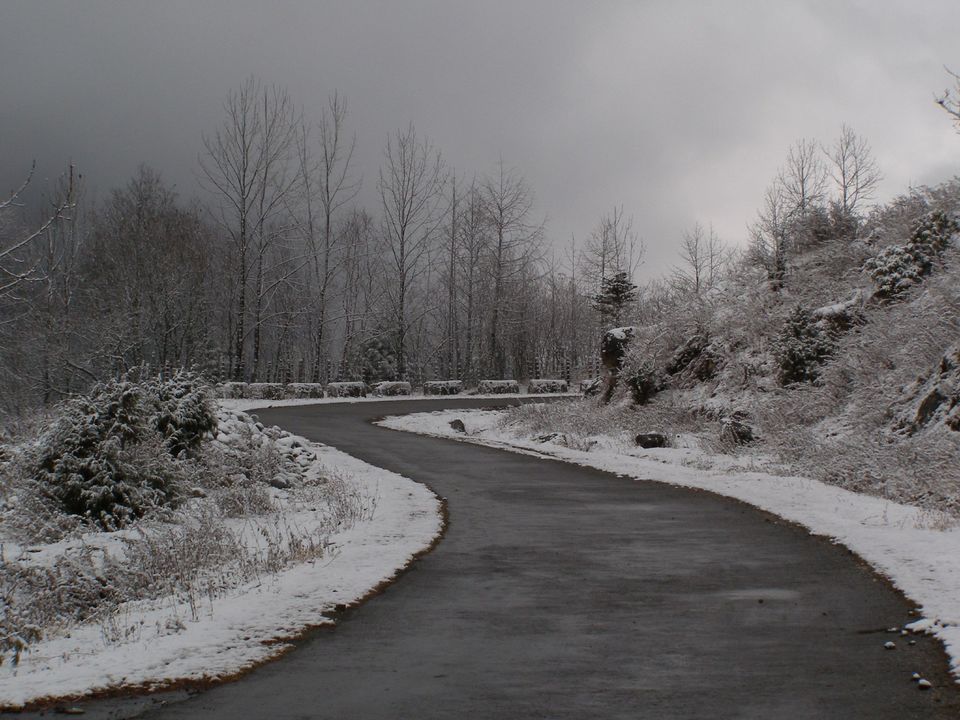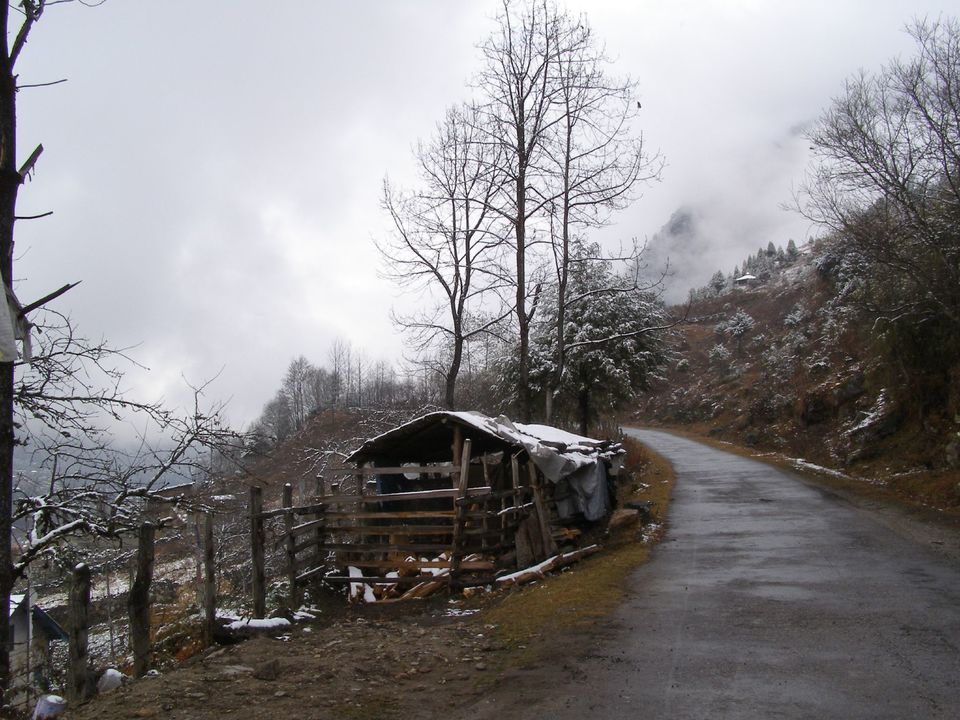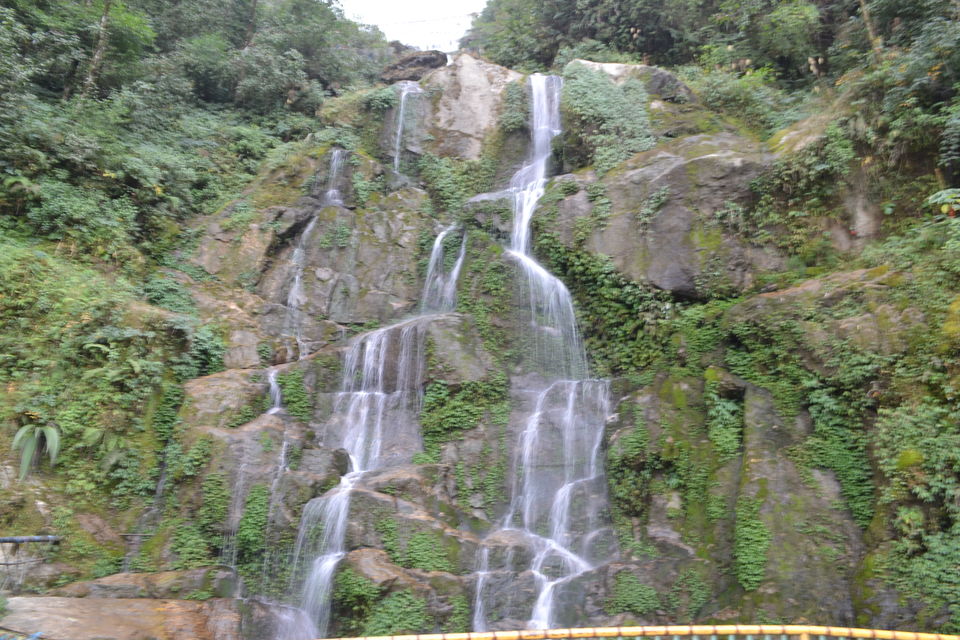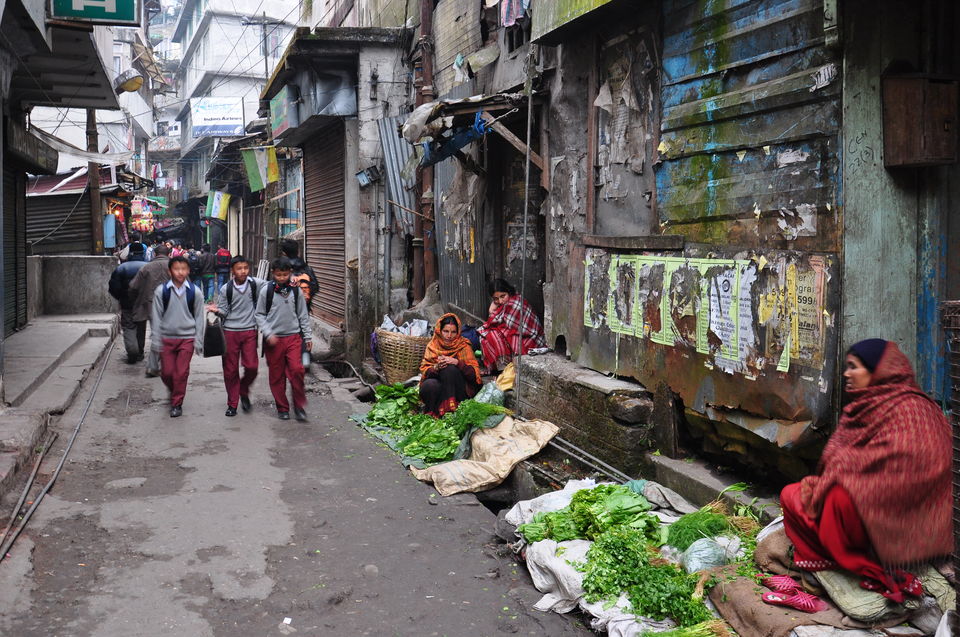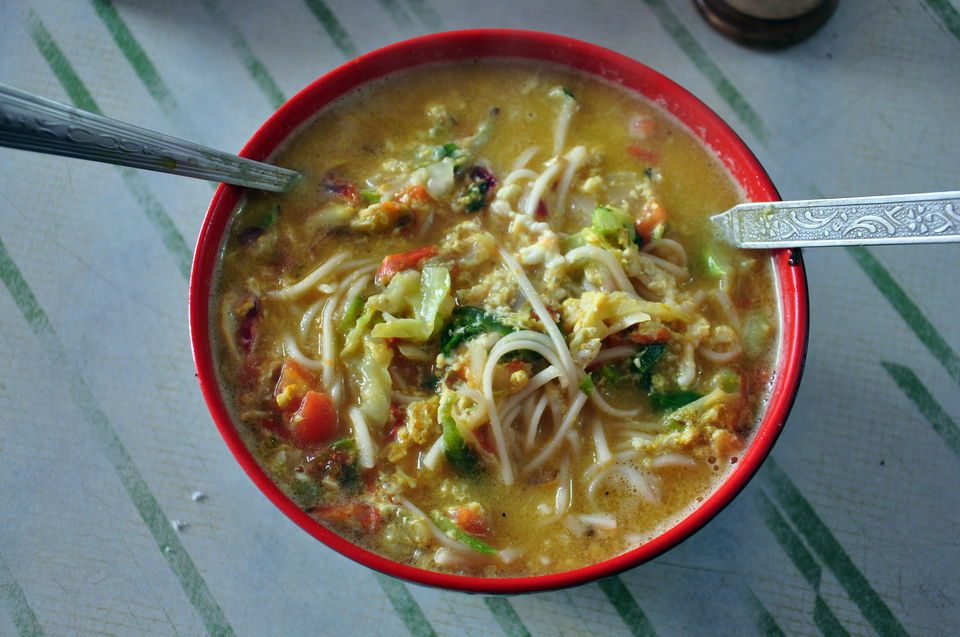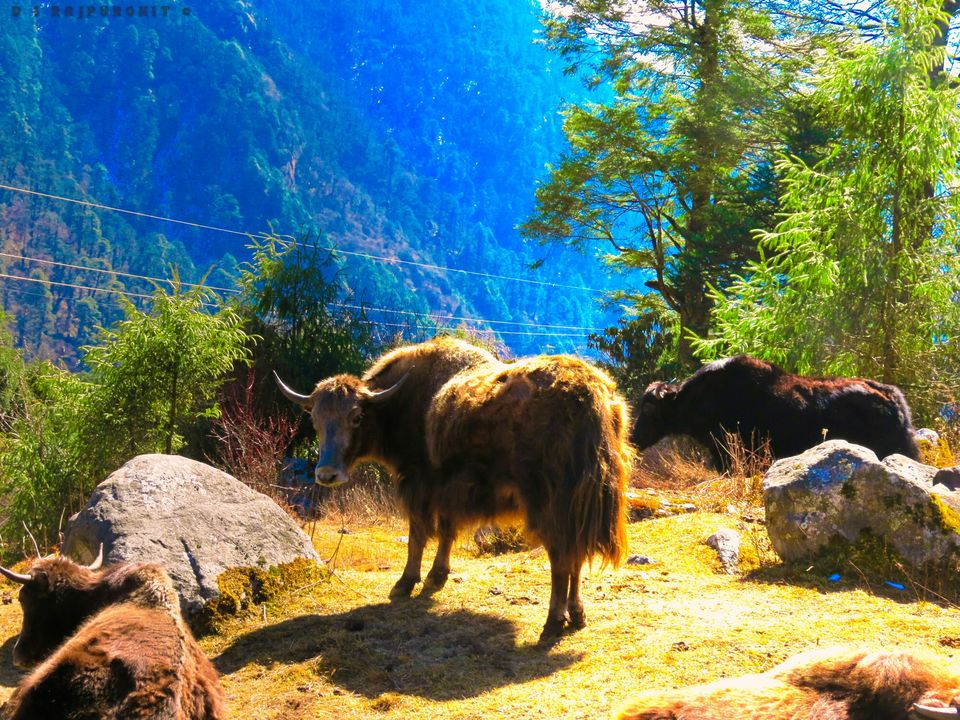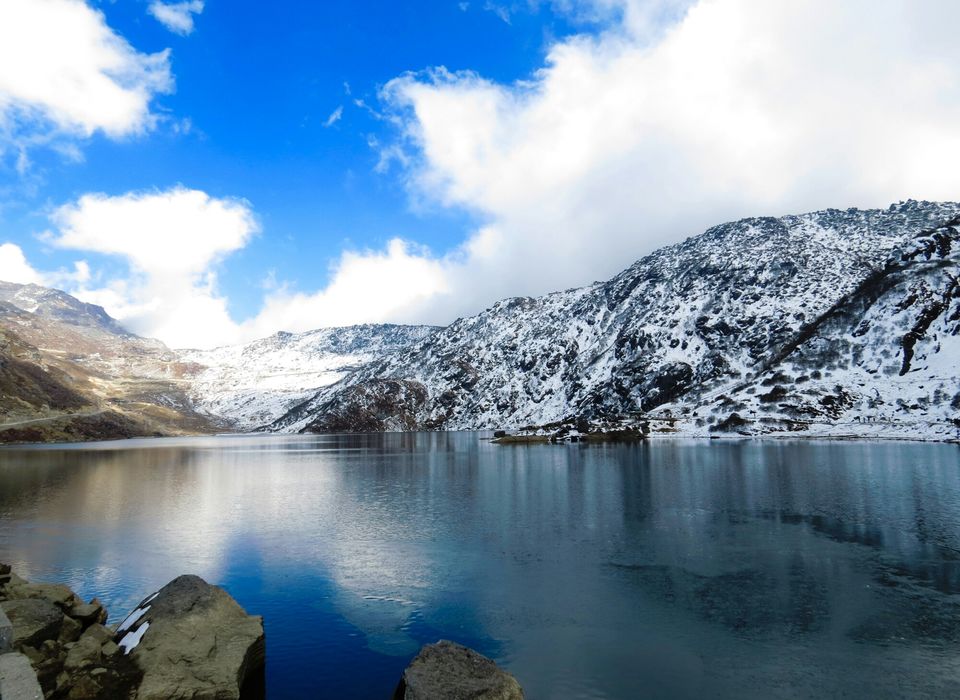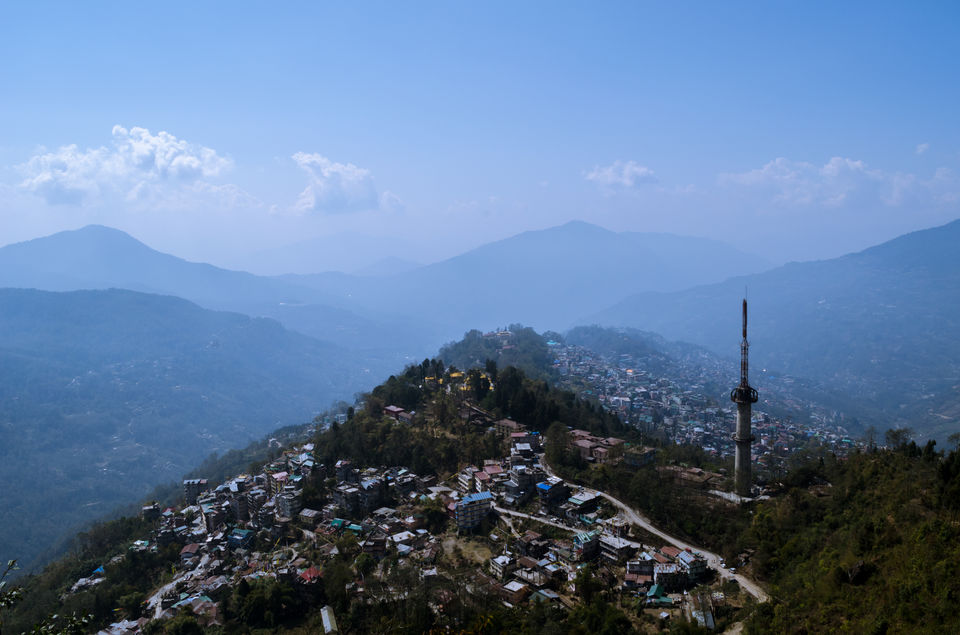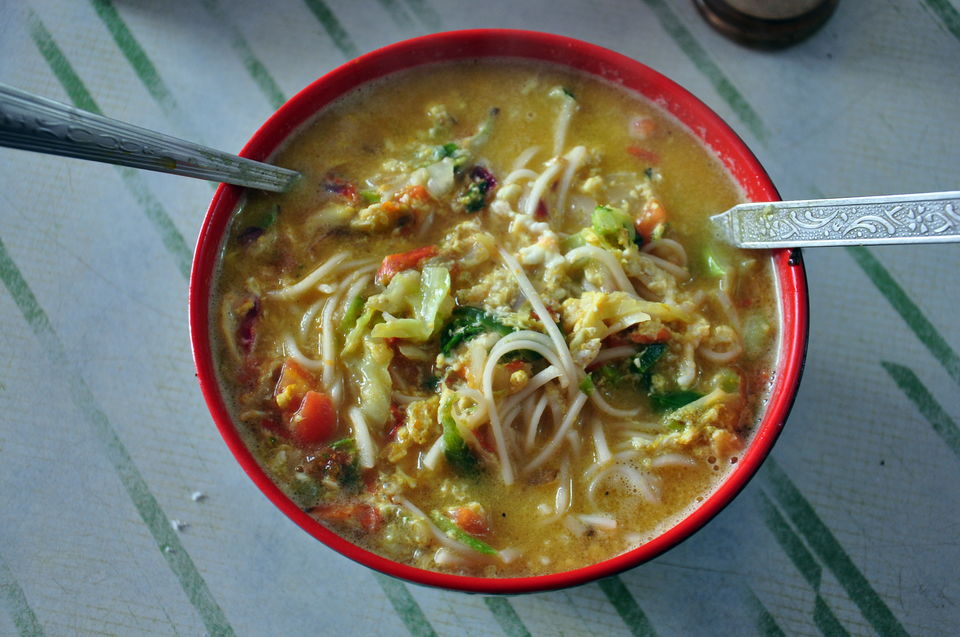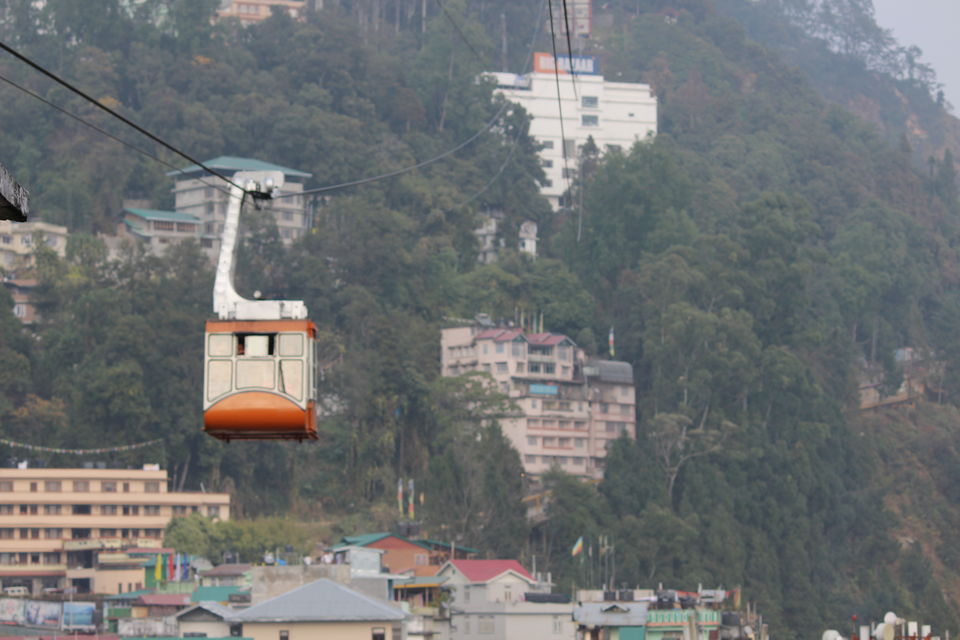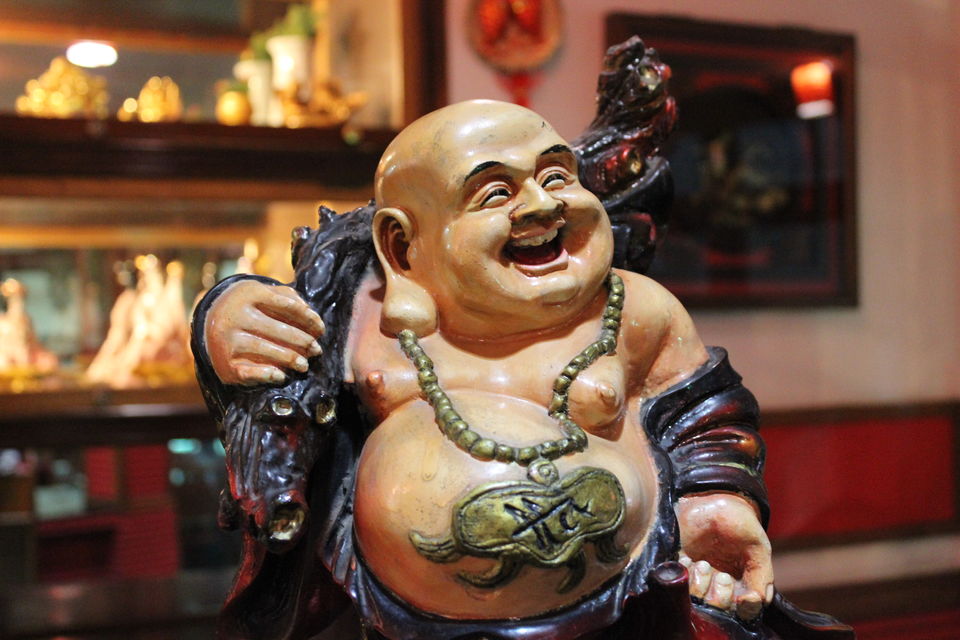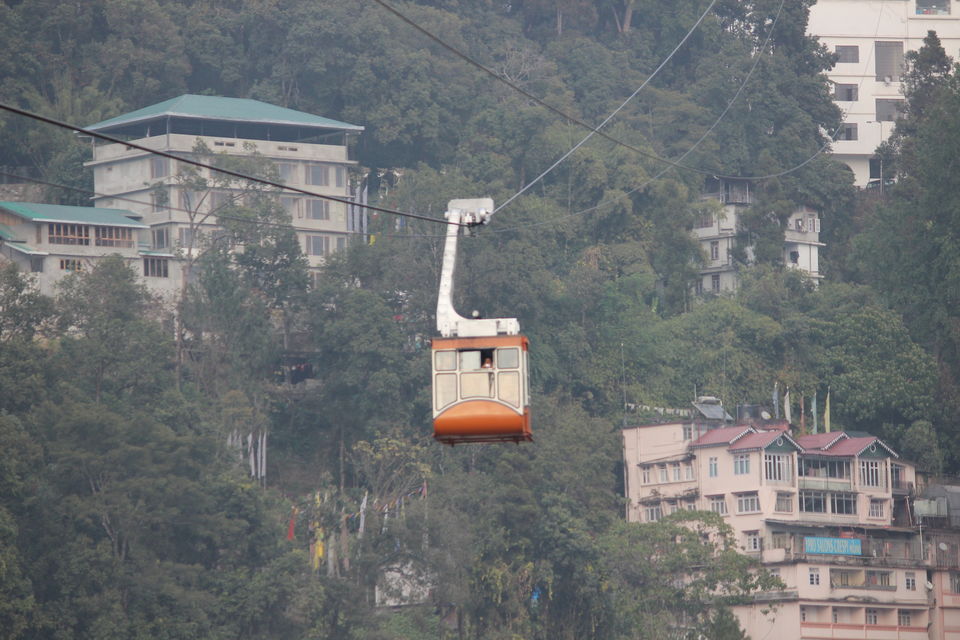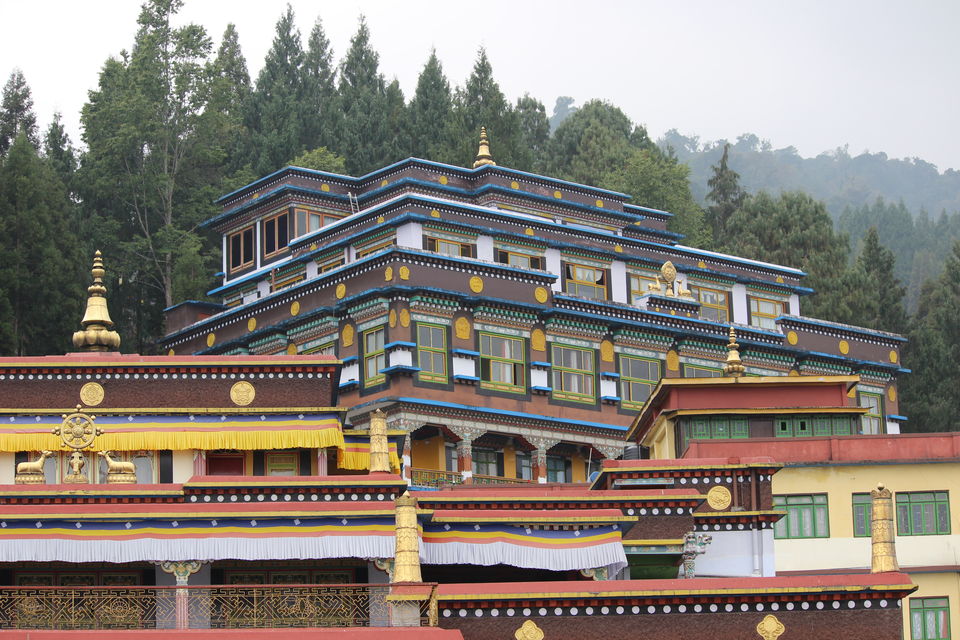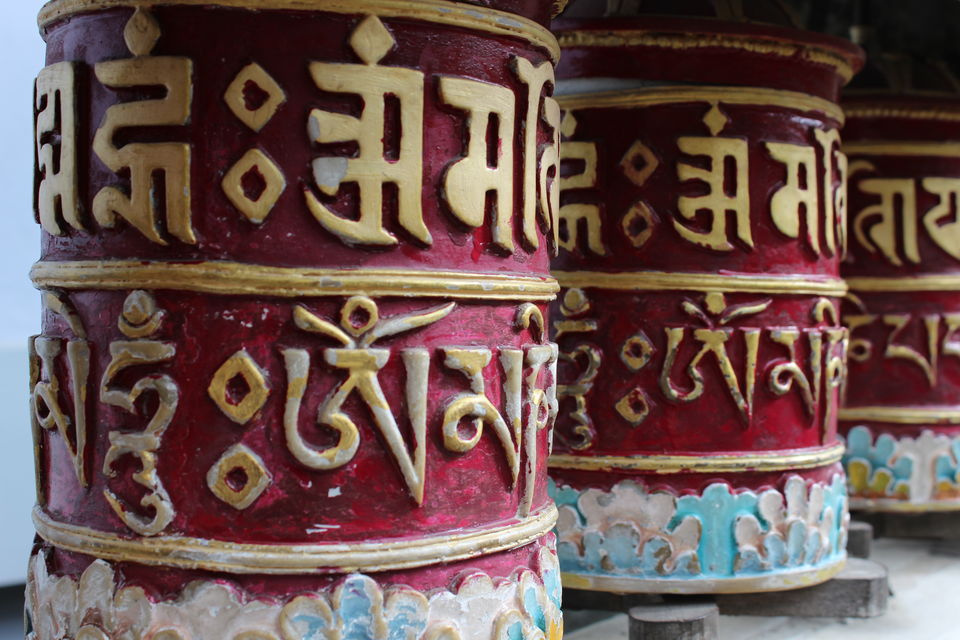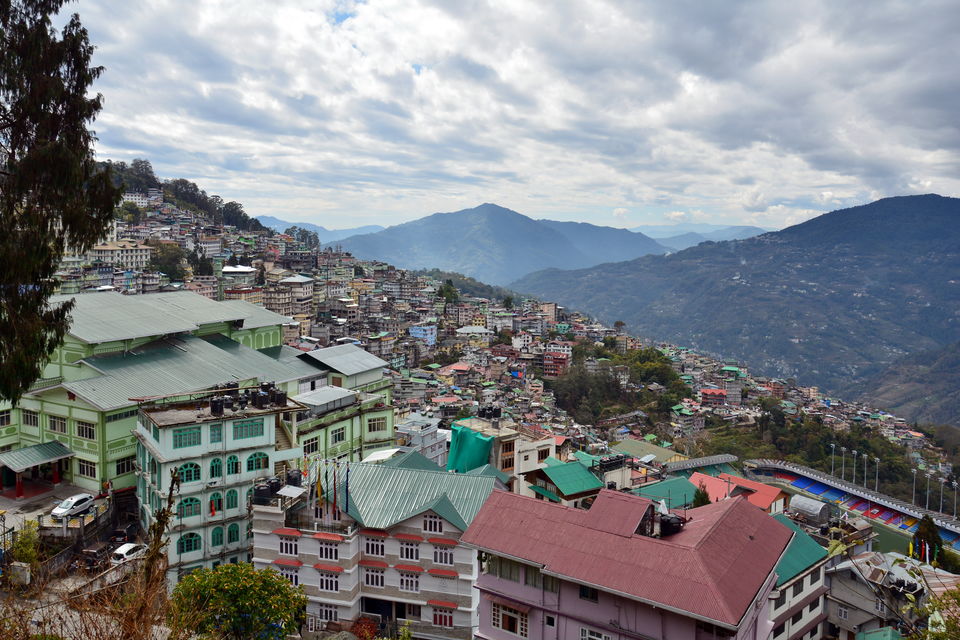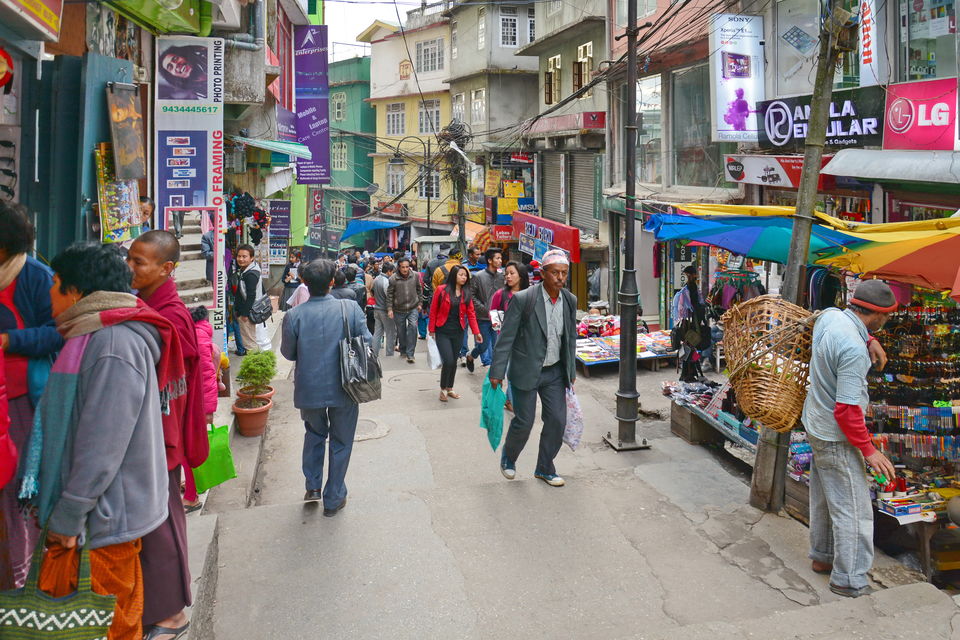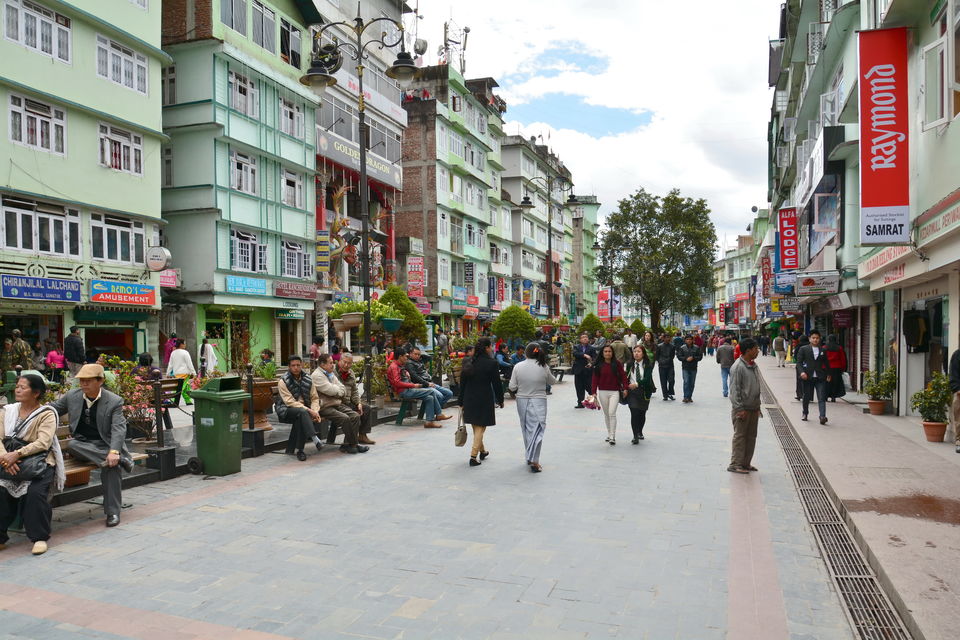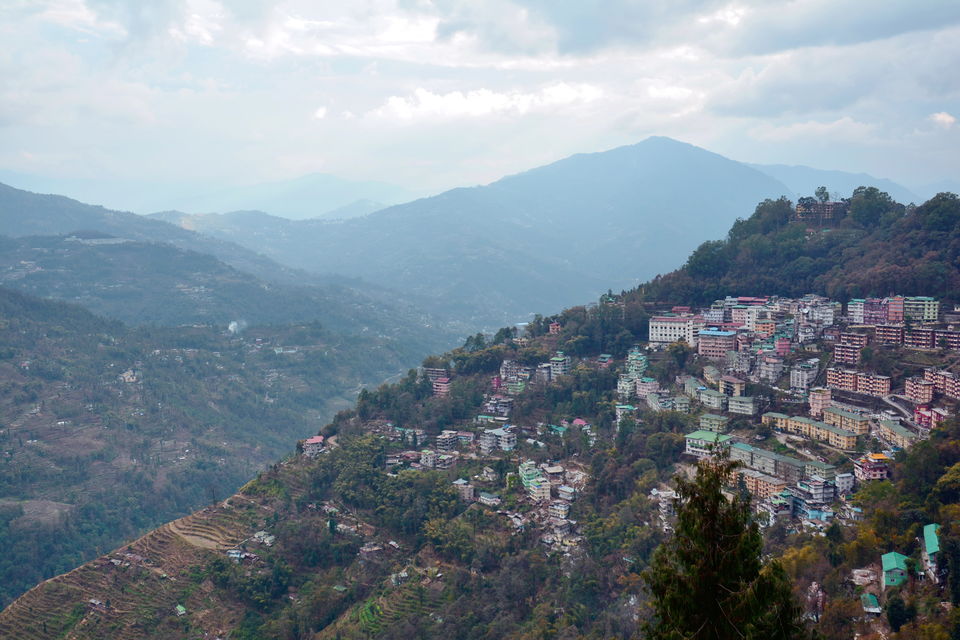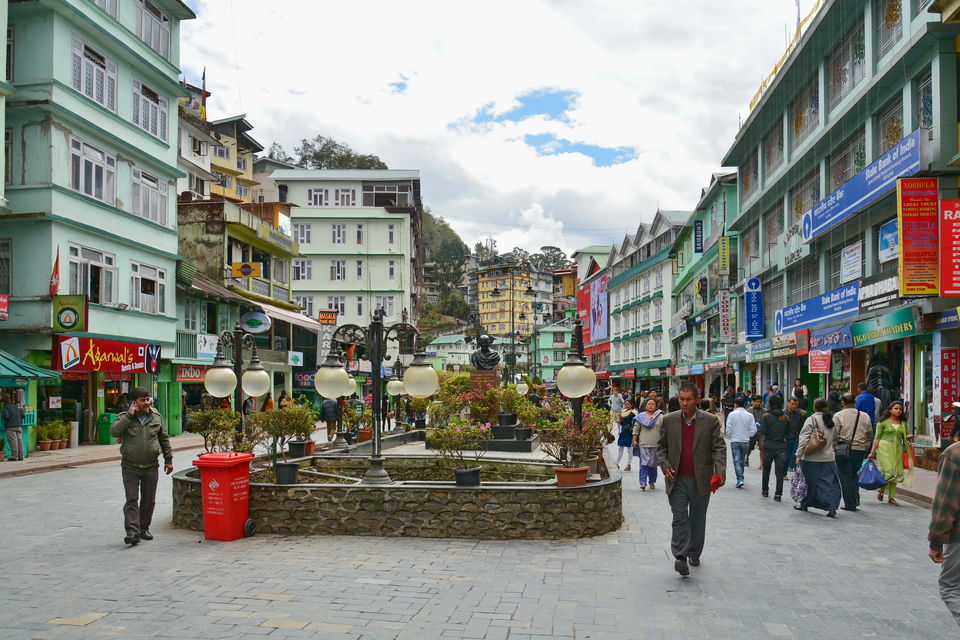 Come to the city of clouds, you will experience mist, monk and monasteries all around. Irreverent, cheerful and pleasantly boisterous, Sikkim's modern capital perches along a precipitous mountain ridge, descending down the hillside in steep tiers. A gradually growing sprawl of concrete, the town is blessed with a handful of sights, and doubles as a good base for excursions to places such as Rumtek and Tsomgo Lake. Travellers usually linger here for a few days, soaking up the local culture, stealing Khangchendzonga views from hotel terraces and arranging their travels (eg treks and tours) around the state.
Gangtok is a beautiful hill town and the capital of north-eastern state of Sikkim. This is one place which many tourists like to combine along with a visit to Darjeeling. In fact the combined trip of Darjeeling-Gangtok is a common recipe when people think about visiting this part of the country. This is mainly because of the proximity of the two places as well as easy access. And while in Gangtok, tourists visit several other places including the wonderland of Yumthang valley in north Sikkim, and Tsomgo Lake, Nathula Pass in East Sikkim, Pelling in west Sikkim etc.
Gangtok is located at an altitude of 5,410 ft in East-Sikkim. Distance from NJP (the nearest major railway station) is 126kms, from Bagdogra airport 124kms, from Siliguri 114kms and from Darjeeling 98kms. Private and shared taxi services are available in plenty between Gangtok and these places.
There is also bus service from Siliguri SNT bus stand and helicopter service from Bagdogra airport to Gangtok. The name Gangtok means the 'Top of the Ridge'. In between 1894 to 1975 it was part of the Namgyal kingdom and a center of Royal administration. After that it became a state of India. Over the years Gangtok has experienced booming economy and advancement of lifestyle. However it has remained as a peaceful place with a mix of different cultures & ethnicity.
The residents are mainly comprised of Nepalese, Lepchas and Bhutias, although the Lepchas are actually the original residents of the place, the rest are immigrants.
Gangtok spreads over a forested mountain that faces the Kanchenjunga snow peaks. There are many vantage points in and around Gangtok from where you get magnificent views of Kanchenjunga and other Himalayan snow peaks. In fact every spur extending from this hill town offers a setting of a great sight.
The heart or the main hub of Gangtok is M.G. Marg (i.e. Mahatma Gandhi Road), which has been converted into something like a long stretch of open promenade and mall area. It's a pedestrian only zone and vehicles are not allowed here. This litter and smoke free zone has many glittering shops, restaurants & bars lined up on both sides.
There are benches laid out along the middle and both sides of the road where you can relax and see the pedestrians passing by or tourists shopping around. When the natural light fades, the beautiful Victorian lamps on the street are lit up. It's a great place to hang around for a while and experience the bustling carnival like atmosphere.
Over the years while mushrooming of concrete buildings in the main Gangtok town has taken toll on trees and greenery that it was once known for, still there are enough in the place to make a great vacation for all. A big advantage of Gangtok today is that you get all modern amenities along with nice mountain charm. It perfectly suits those coming from cities and looking for great weather, sightseeing, good food, comfortable stays with modern facilities, and nice shopping opportunities. And all these are available here at various price categories which can suit both budget and luxury travelers.
Gangtok has several taxi and bus stands, and each earmarked for specific purpose. While coming from Siliguri/NJP or Bagdogra by bus or taxi, you will be dropped at the Deorali taxi stand located 2kms below the Gangtok town center. From here you will need to take a local Sikkim taxi to your hotel. If you plan to visit South or West Sikkim from Gangtok, you can take a reserved or shared taxi from the stand near M G Marg. For North Sikkim, you can take a taxi from the stand near Vajra Cinema Hall. The Sikkim Government Bus Terminal is located about 5 minutes walk from M G Marg.
Permits for Gangtok & other parts of Sikkim
Sikkim being a border state has several areas marked as Restricted Areas while others as Protected Areas. Indians do not require permits to visit Gangtok. However all foreign nationals (except Bhutanese) require an Inner-Line Permit to visit Gangtok. Additionally the nationals of China, Pakistan, Bangladesh and Myanmar need to get prior approval from Ministry of Home Affairs (Government of India, New Delhi) before they can apply for the Inner-Line Permit. Protected areas require special permits for all.
How to reach Gangtok
Gangtok is only 4 hours drive from Darjeeling, 4.5 hours from both NJP (the nearest major railway station) and Bagdogra (the nearest airport). You can get private taxis from all these places, shared Jeeps from NJP, Siliguri, Darjeeling, Kalimpong etc, and buses from Siliguri.
Where to stay in Gangtok
The place offers a wide range of accommodations from modern luxury hotels to budget stays of all kind. You can stay at the town center (i.e. on or near MG Marg) or a bit away from the crowd in a location that commands spectacular views of the mountains.
Gangtok Top Attractions & Activities
You can easily be absorbed and filled for days in Gangtok with its so many attractions & entertainment activities. There are great view points, monasteries & gompas with awesome architecture, museums, gardens, waterfalls, lakes & pools, art & craft, rides, adventure activities like paragliding ... the list goes on.
Local Sightseeing Tours & Operators
There are numerous tour operators (along M G Marg, Tibet Road and several other places) who offer local sightseeing tours of Gangtok and surrounding areas. However for local sightseeing, taxis are the best and most economical. Depending on what you like to see, there are 3, 7 and 10-point tours for half day and some for full day.
Visit Lachung, Yumthang & Zero Point from Gangtok (1night 2days)
From Gangtok, you can make an excellent trip to north Sikkim with an overnight stay (1night-2 days) which includes the mountain village Lachung offering lovely views of mountains, the spectacular valley of flowers featuring varieties of rhododendrons in different colors known as Yumthang, and the snow covered Zero Point where the civilian road ends.
A day trip to Tsomgo (Changu) Lake, optionally followed by Baba Mandir and Nathula Pass
Visit the lovely glacial lake (Tsomgo) located at an altitude of 12,310ft. The lake surrounded by mountains freezes during the winter. You can continue along the route and visit Baba Mandir (a temple full of stories) and the famous Nathula Pass located at 14,140ft (once forming the trade route with Tibet) and co-located with the Chinese border.
Pelling - A small hill town in west Sikkim
Know about Pelling, a small hill town in western Sikkim offering spectacular views of the snow peaks of Kanchenjunga apart from many other attractions including old monasteries, lovely lakes & landscapes, waterfalls etc. There are also several nearby places offering wonderful drive through scenic landscapes and taking you to great attractions such as the second highest suspension bridge in Asia, indo-Nepal border village, first capital of Sikkim and lot more.
Visit Namchi - a great place for cultural & religious tourism
Namchi is an excellent place for cultural and religious tourism located in South Sikkim. The place has been developed keeping in mind the devotees and those who are religious minded. But other than unparalleled experience of temples, monasteries and places of worships, Namchi also offers wonderful views of snow peaks, landscapes, gardens and nurseries. Namchi is about 78kms from Gangtok and takes about 3.5 hours by road.
Visit Zuluk and the historic Silk route
You can reach Zuluk, a small mountain hamlet in east Sikkim in about 4 hours from Gangtok. It falls on the historic Silk route that was once used for trading fur and wool with Tibet. You get breathtaking views of Kanchenjung, high altitude lakes, valleys and passes, and of course get to stay in comfortable homestays offered by villagers.
Where to dine in Gangtok
Most good eateries, restaurants and cafes are located on MG Road or nearby. This is where most tourists come to dine as there are so many choices from pure vegetarian restaurants serving north & south Indian dishes to those serving non-veg food of Indian, western, Chinese, continental & other cuisine.
Nightlife - Bars, Pubs, Casinos, Night Clubs in Gangtok
You will be surprised that Gangtok has so many popular pubs & bars. The first land based live casino was opened in Gangtok. Plenty of options for night outs.
Shopping in Gangtok - what to buy & from where
You can pick up many different locally made souvenirs, gifts, clothes, utility items, art and handicraft products, some which are rarely found elsewhere.
Gangtok Weather & Best Time to Visit
Like all other places in the north Bengal and north east India, Gangtok too faces the extremes of winter and monsoon. However, summer (April - May) and autumn (October - November) are quite pleasant and best for the views with clear sky.
Frequent Searches Leading To This Page:-
gangtok package, kalimpong to gangtok, gangtok to lachen, gangtok trip, lachung to gangtok, gangtok tour plan, gangtok to kalimpong, darjeeling and gangtok, gangtok honeymoon package, gangtok tour package from kolkata