Mountains are magnets...Gigantic black rocks at the top covered with white snow reminds your worth in front of nature and humbles you for others. Its serene beauty will bound you to skip blinking your eyes and give your heartbeats a ride. After almost a week long trek and close encounter with Kanchenjunga in Phalut i was not able to get over of that view. I felt like the mountain was attracting me towards itself , then i decided to get even a closer view of Kanchenjunga and hence i chose "Pelling" , the closest well settled city near Kanchenjunga. This is the best place where you can get a clear view of the Mountain from. I was in Yuksom to enquire for Goecha la trek and stay there was not very pleasant as it kept raining all day. Though i had my work done so i decided to go for Pelling as i thought to explore Yuksom other time when i come for Goecha La trek, now the mountain was calling me and i had to leave.
From Yuksom only two taxis leaves on a particular time for Geyzing which costs arounds 300 INR . I reached Geyzing by 4 PM and then changed the transport for Pelling . Frequent taxis are available from Pelling which will cost 50 Rs per head on shared basis. It took another half an hour to reach Pelling from Geyzing. It was raining in Pelling like anything and i was worried of the weather because i missed Yuksom too.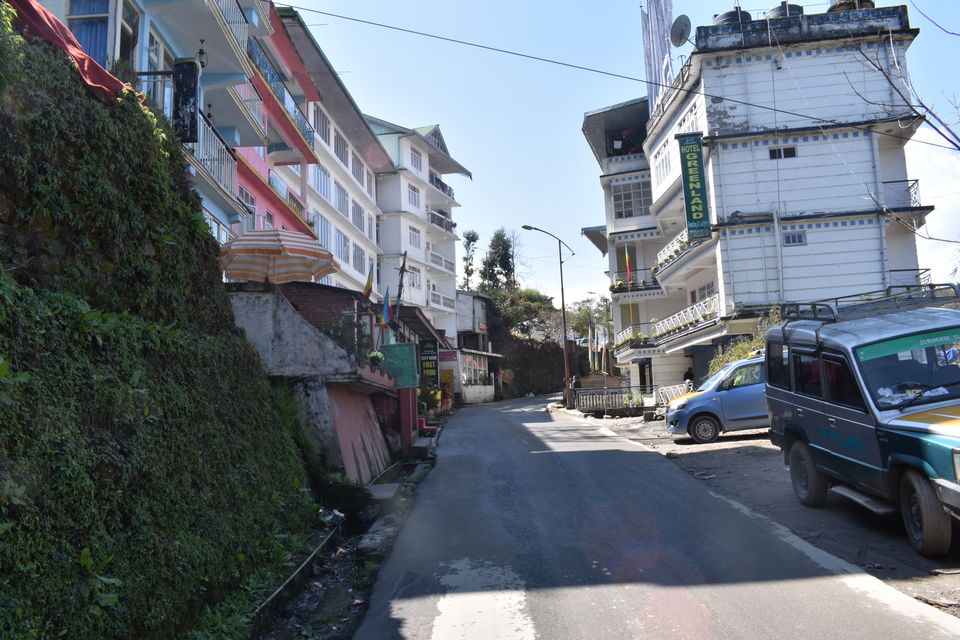 I took a cheap room which costed me around 350 INR but it had a clear view of Kanchenjunga from the room. And here is the view.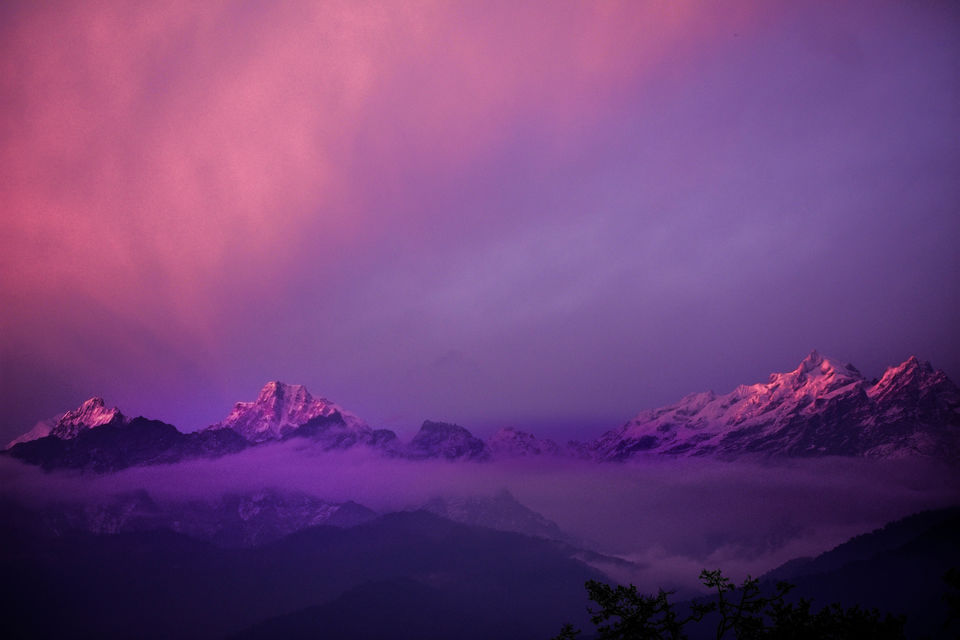 Since it was too late reaching Pelling i roamed around the city after rain stopped for a while and enjoyed the fish curry and rice in restaurant and went to bed by 9 PM. Next morning i was so excited to catch the morning view of Kanchenjunga and explore Pelling. And i was not disappointed.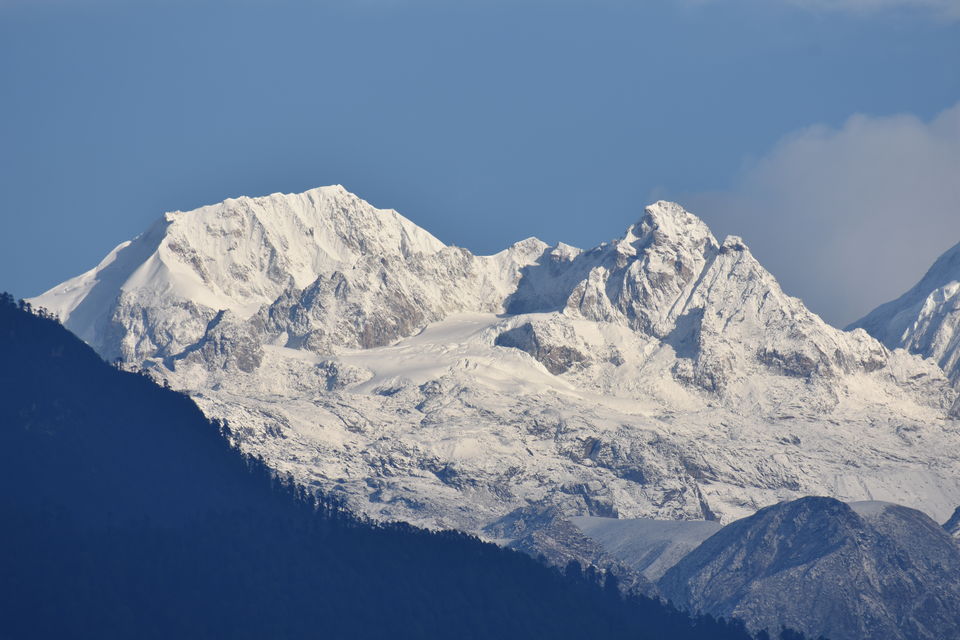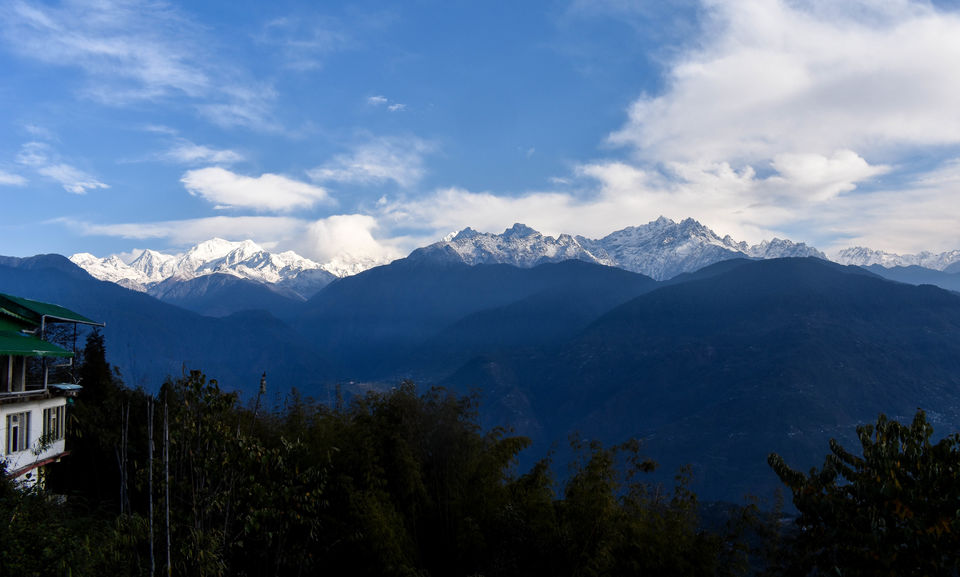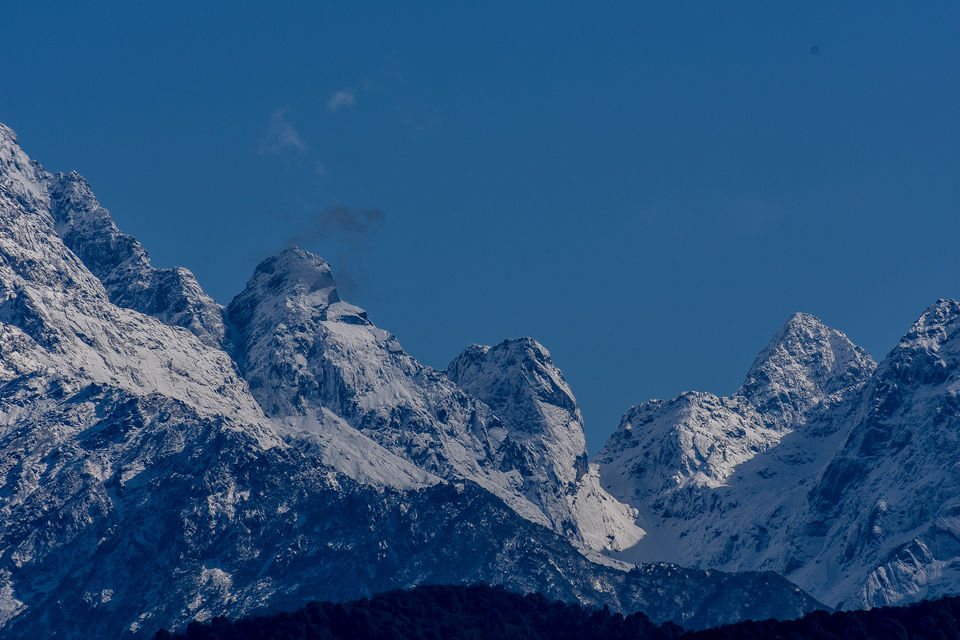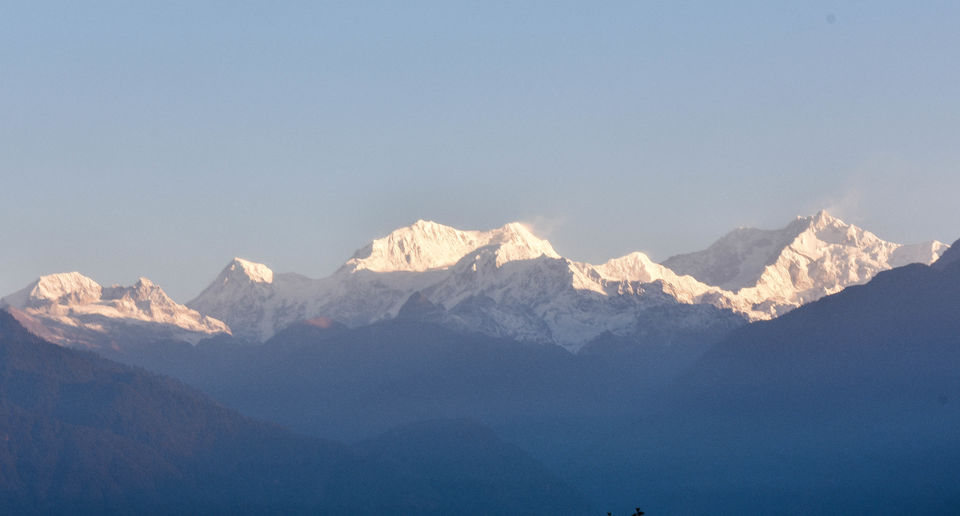 I enquired about the nearby places and since i had only day i decided to explore Pelling as much as possible on my own. First on my list was to get even closer and clearer view of Kanchenjunga and Helipad of Pelling is known for it. So after morning breakfast headed straight to Helipad and it indeed is one of the Place where you can get one of the best view of Kanchenjunga. The pic of Kanchenjunga on 100 Rs note must have been taken from here.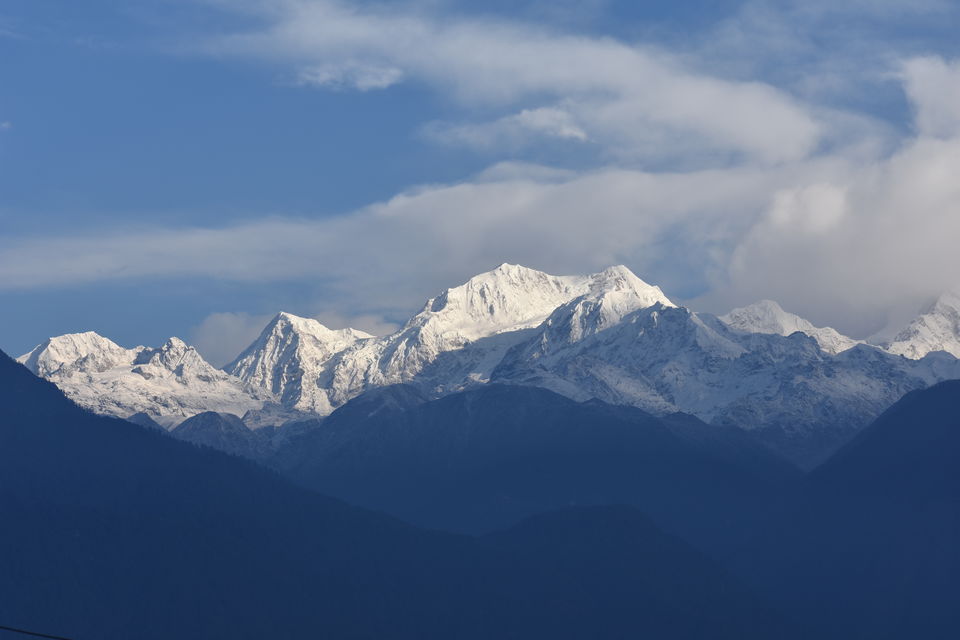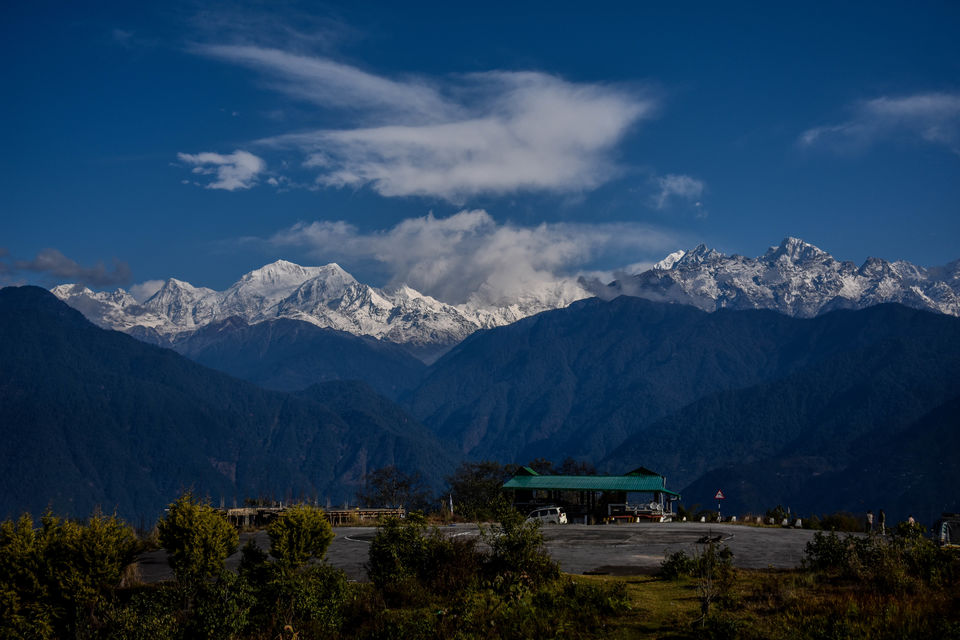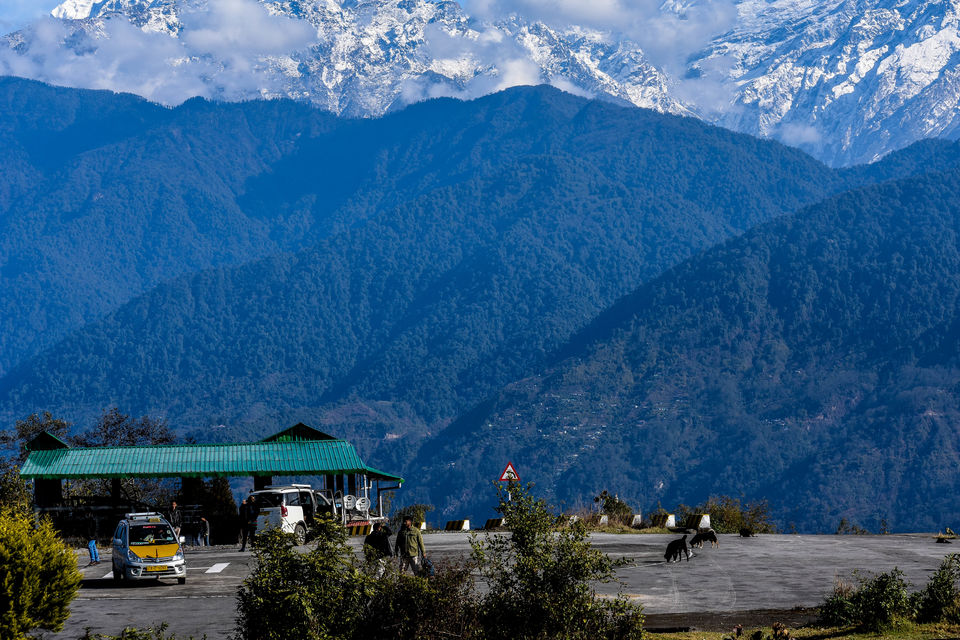 "Once again Kanchenjunga has called me and i'm here with all my will to be" .
After spending couple of hours and enjoying the serenity, it was time to leave the place and explore further Pelling. The next on my list was Sangachoeling Monastery built by Lhatsun Chenpo in the 17th century . It is one of the most beautiful monasteries of the world situated in the lap of Kanchenjunga.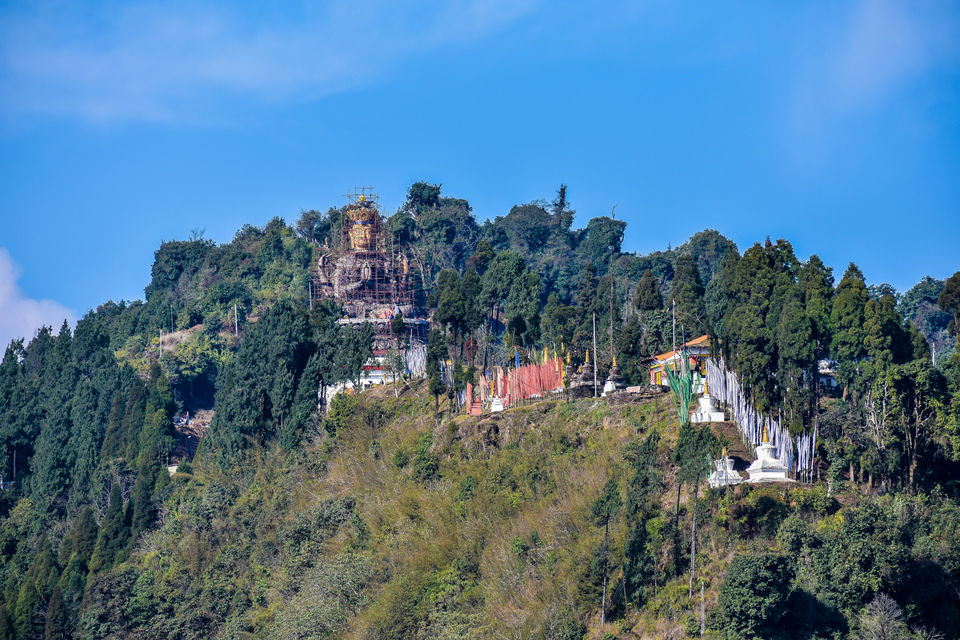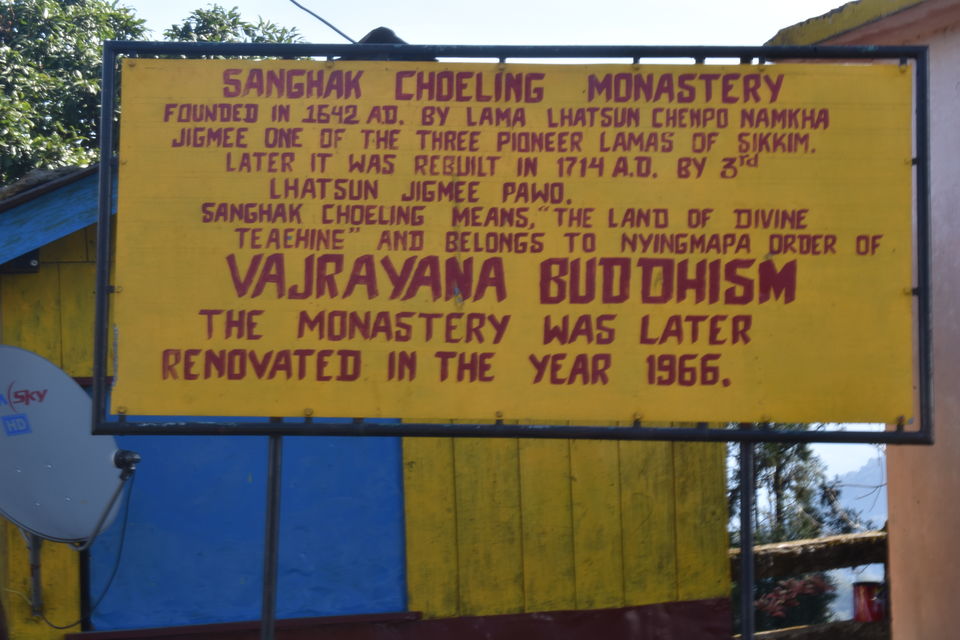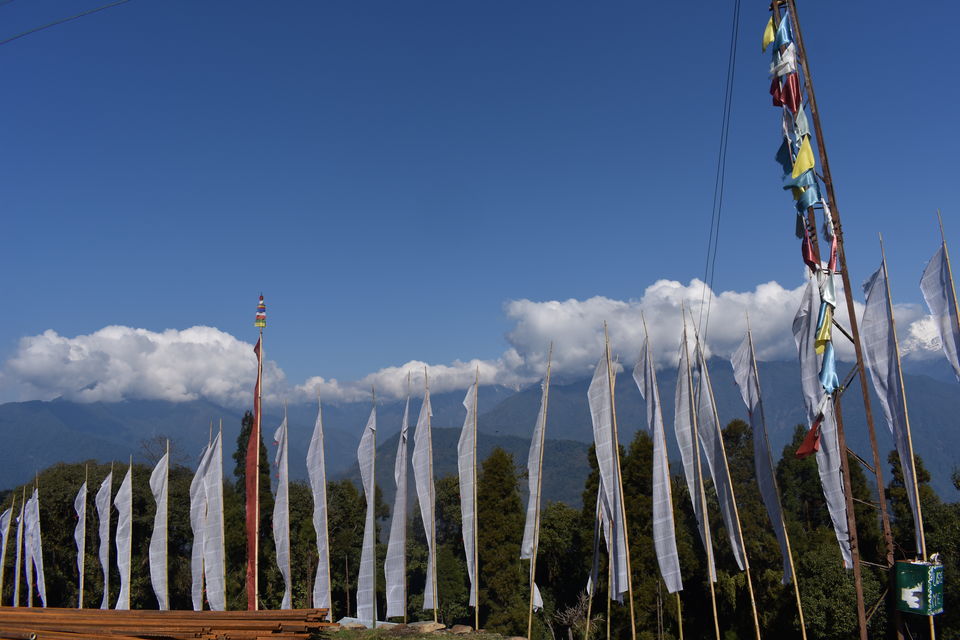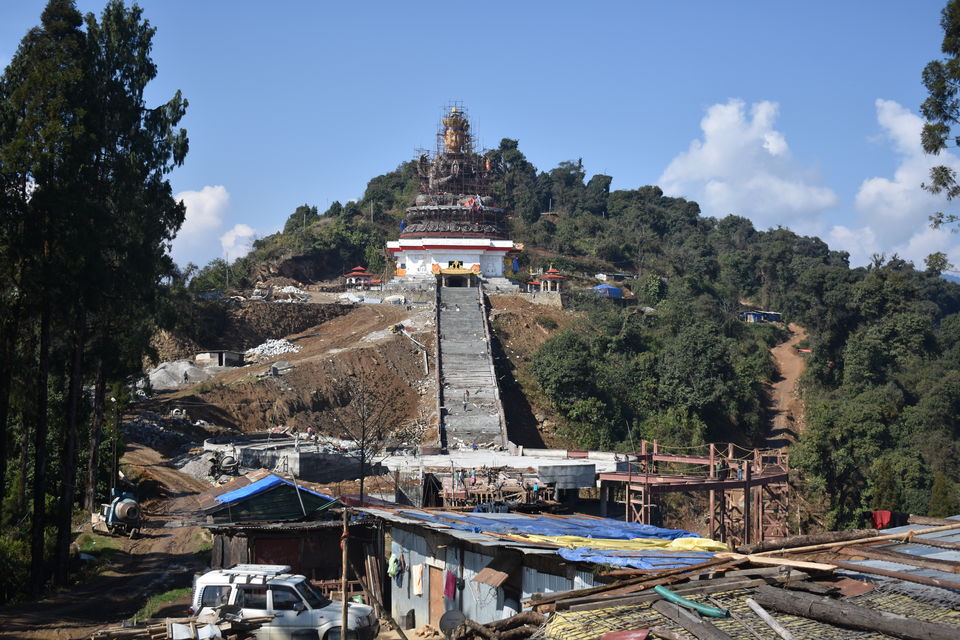 The monastery was being renovated when i was there but still had all the spirits of spirituality in it. Best place for meditation with best view of Kanchenjunga. I stayed there and meditated in front of the mountain with all the senses of silence and storm in my mind and with my favourite downtempo on i felt the world as the best place to be in.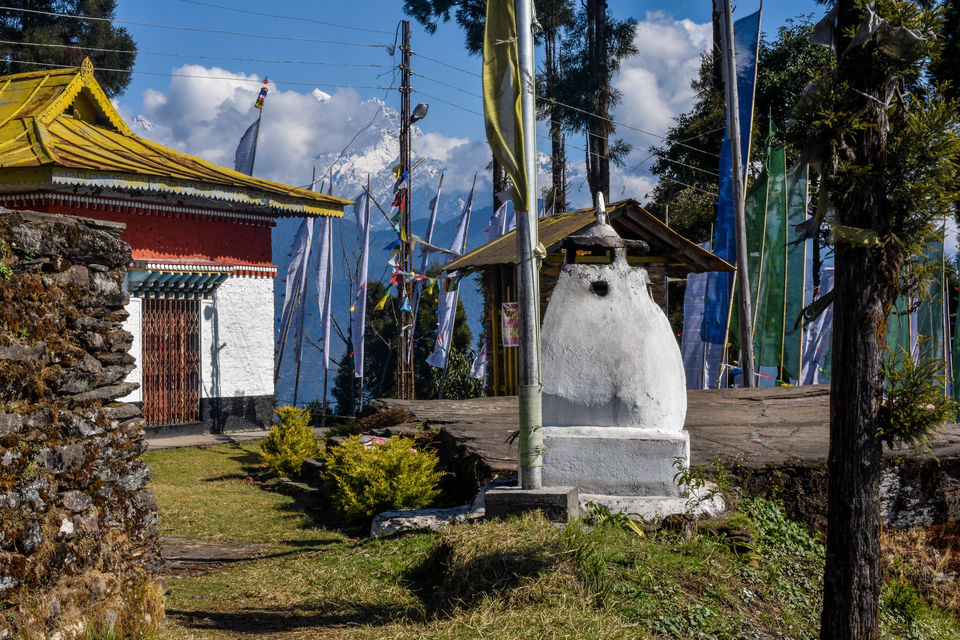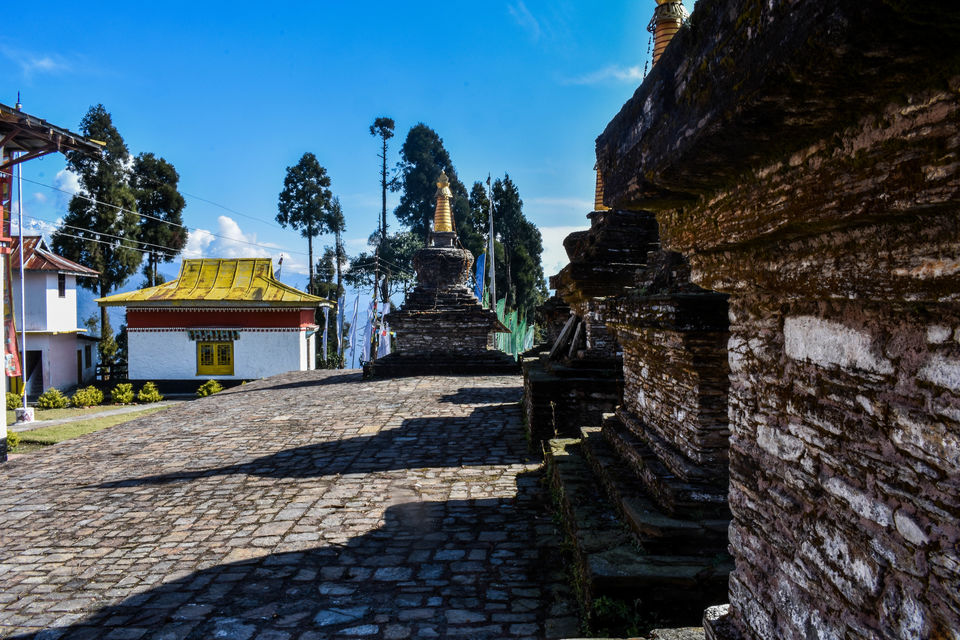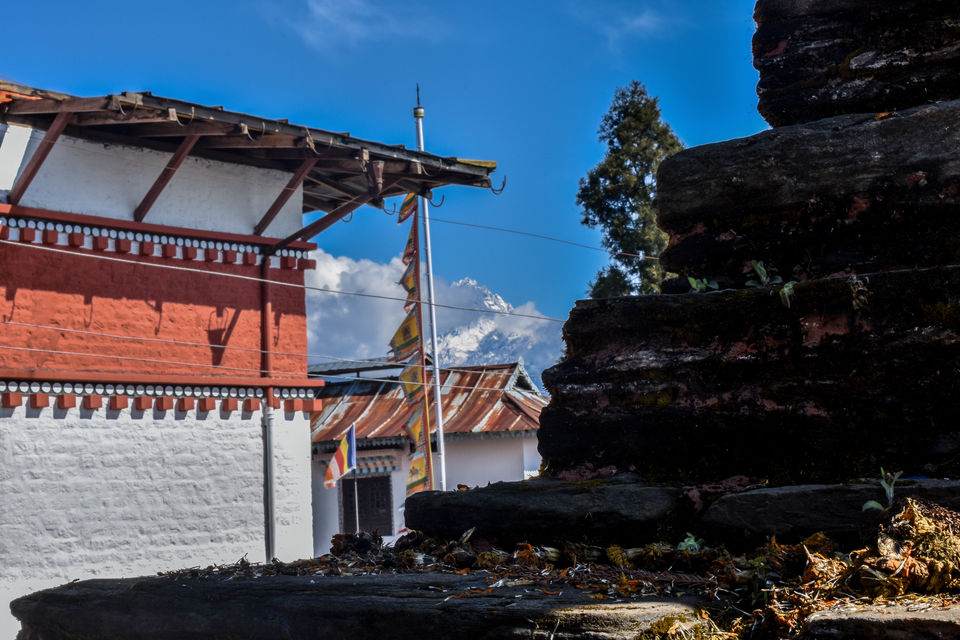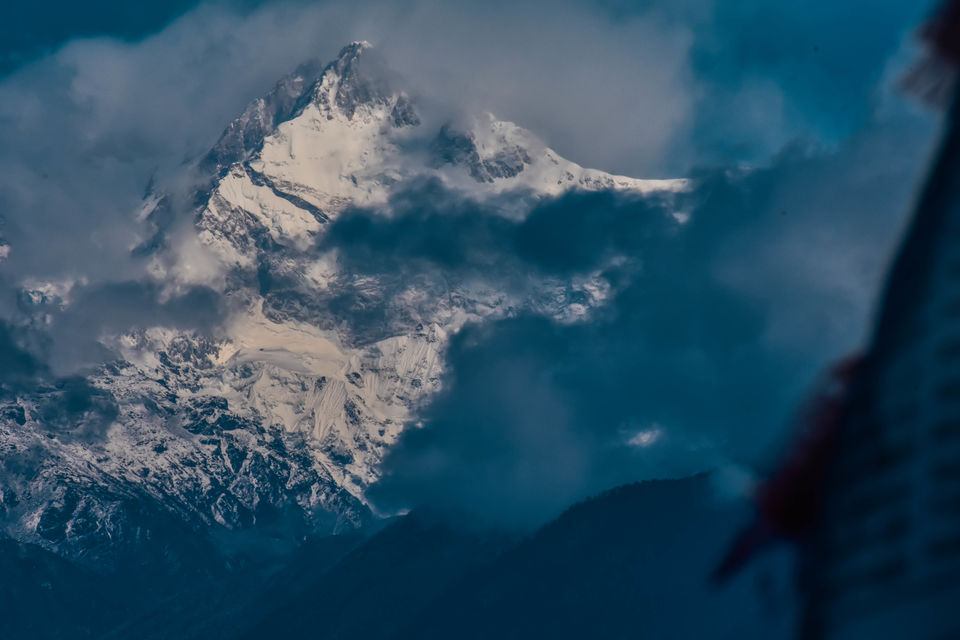 After some meditation i saw two Lamas chilling in the Sun, since i wanted to go inside the Monastery i asked them permission and they said no need to ask. I asked about them, then i came to know that one of them was the head of the Monastery. They explained me the history of the Monastery . After having a nice conversation i asked them permission to leave and went inside the monastery all alone. There was no one inside but i felt some presence inside the main temple. It was a dream come true for me being inside a monastery all alone. I had a good time observing the temple though i couldn't take pictures as it was not permitted though there was no one to really see you but God.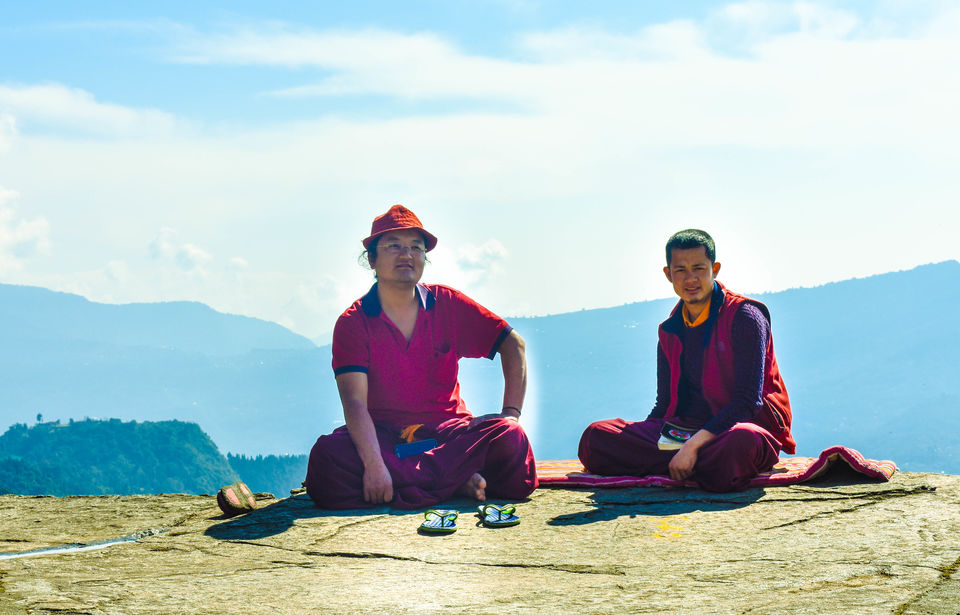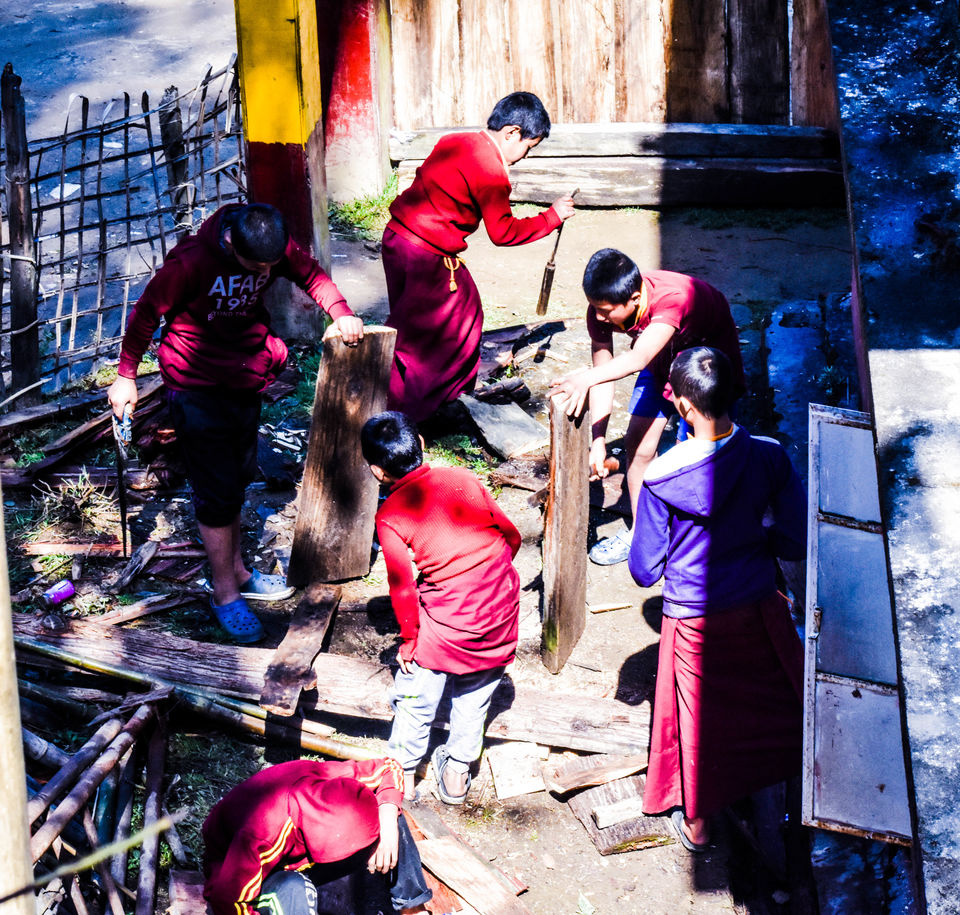 After getting all around view of the Monastery i left the place with joy and happiness but it was already 4 PM by now and i was hungry. I came back to the same restaurant and had good tight Lunch. By that time it was evening. I roamed around the town took some pictures did some shopping and stayed outside for as long as possible before going to bed.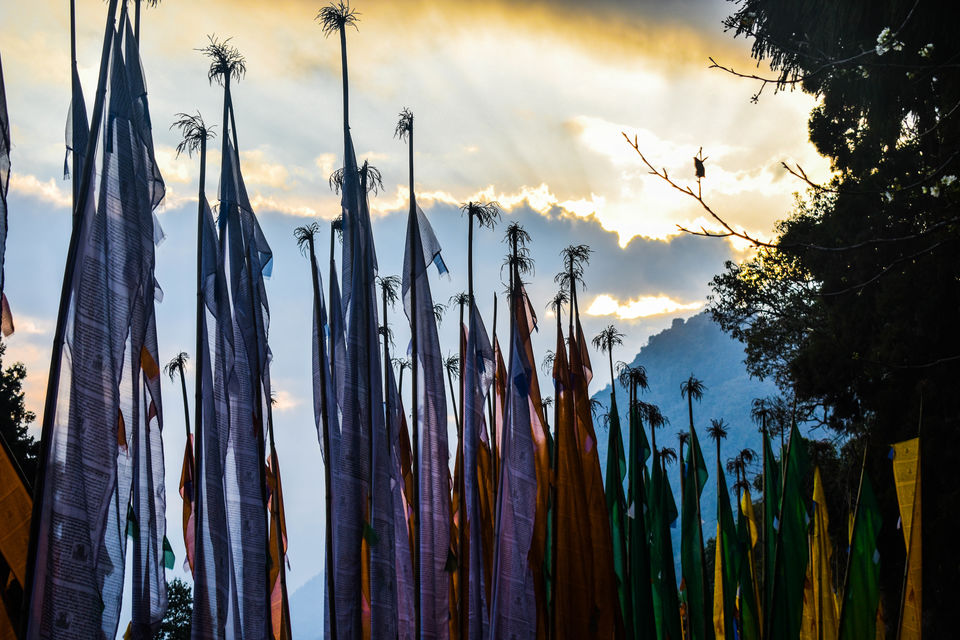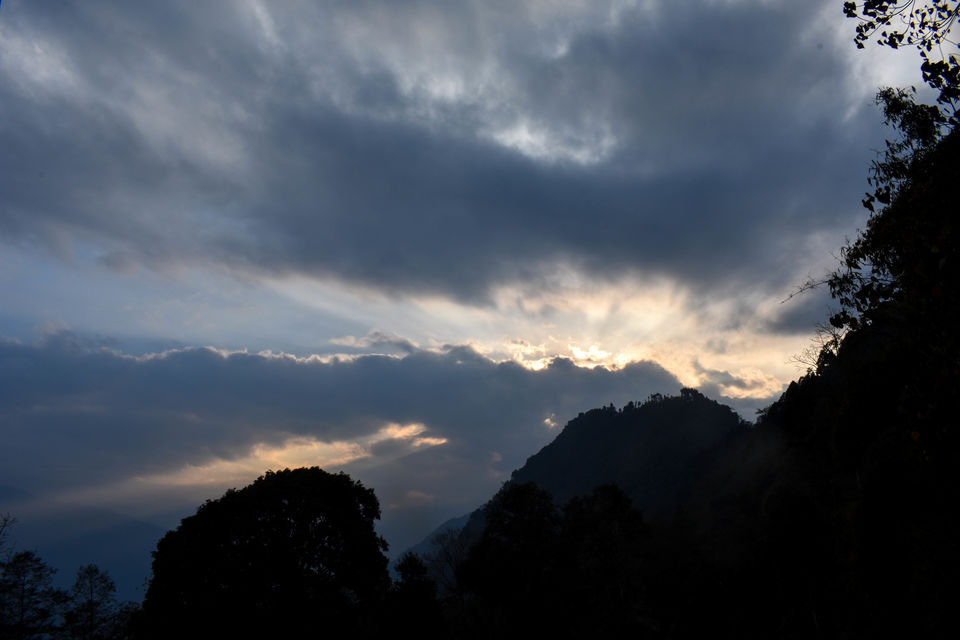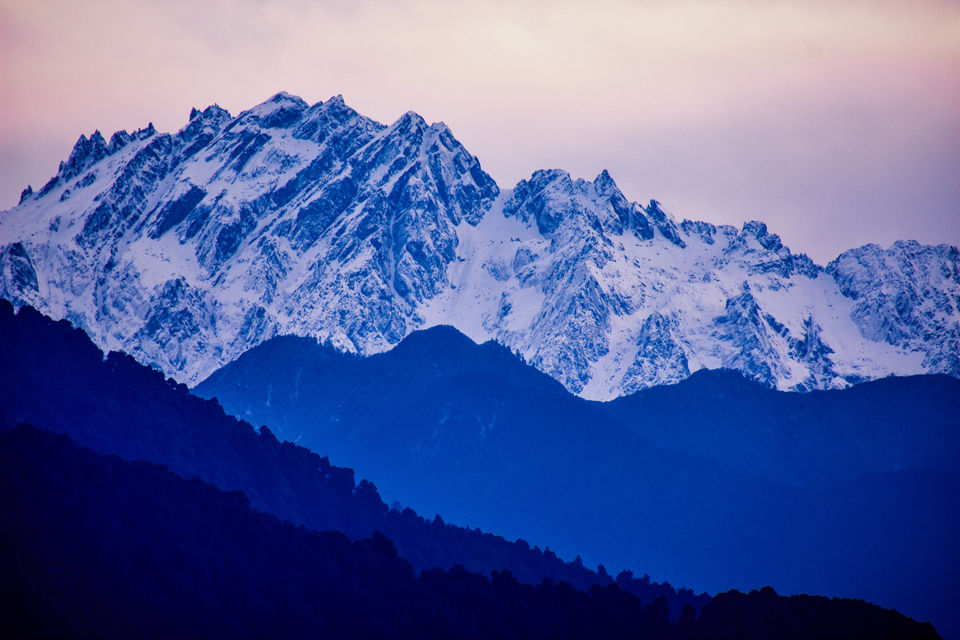 Next day i had to leave early but waiting for the bus didn't seem to be a good option for me so i hired the same taxi in reserve for 250 Rs that got me till Geyzing on time and fortunately was able to catch my flight back to bangalore.
Places to see around Pelling are, 1. Sangha Choeling Monastery 2. Helipad 3. Pemayangtse Monastery 4. Rabdentse Ruins 5.Kanchenjunga Waterfall 6. Darap Village
How to reach Pelling? Take shared taxi from Gangtok, Jorethang to Geyzing or directly Pelling. Geyzing is best local place for connectivity.
Where to stay in Pelling? Rabdentse Residency