There are multiple things you can do in Sikkim. The answer to your question depends on what type of traveler you are and what do you expect from the time in Sikkim. for example if you like trekking or backpacking. Here are some suggestions.
For Trekking
Sandakphu &Phalut Trek : It is a 6 Days/ 5 Night Trek. Although the trek starts from Manebhangjung which is in West Bengal, it finishes at the border in Sepi which is on the border of West Bengal and Sikkim. It is one best trek which can give a magnificient view of the whole Mt Kanchenjunga Range (also called sleeping buddha). During sunrise, the whole mountain range light up like a golden key. The proximity of the moutains from Phalut make you feel like you are under the care of strong and powerful arms.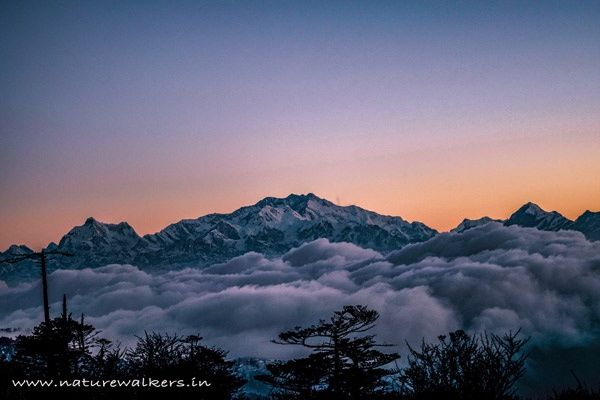 The Best season to go on this trek is from March to May and from October to December mid. I mostly prefer the April month season as its the Rhododendron Flowering season. During this season the whole valley of mountain turns into red carpet of flowers.
The second reason to trek in April is that Red Panda which happens to be the state animal of sikkim wakes up from its hiberation sleep to mate and reproduce. There are maximum chances to view this cute animal in the wild during this season.
Goechala Trek : If you are looking for little more tougher trek than Sandakphu, try Goechala Trek. It is a 10Days/9Nights in Wilderness Trek (you could do this trek in 5 days if you are good trekker, I did it in 5 days :D). It is one of the best trek if you want to go away from civilization and be in wild for couple of days. The trek starts from Yuksom, which is also called the "door to heaven" and end back to Yuksom itself. The highest point of the trek is the Goechala View Point 3 but we are allowed to trek only till Goechala View Point 1 which is at the height of 15,100 ft.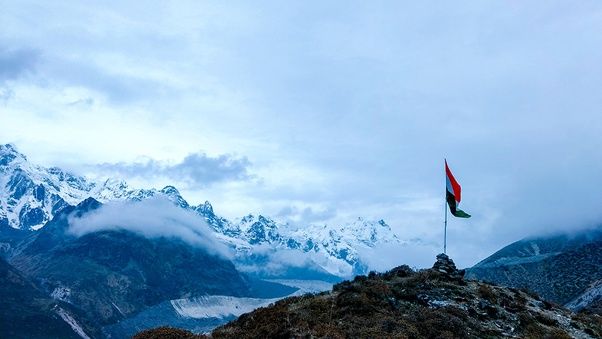 You could spot, Wild Yak and blue sheep in the wild. The are highly considered lucky and noble to be found on the trek.
The best time to do this trek is April to May mid and October to November mid. Some people do it in December as well. ofcourse it depends on the capacity to withstand cold. The most prefered month is April as its the dry season and also a Rhododendron flowering season. You could also spont some Snow Piegon or Red beak Crows and the beautiful Himalayan Monal during this season.
For Backpacking:
West Sikkim Backpacking : for backpacking the west Sikkim, I would highly suggest to start your journey from Bagdogra to Darjeeling (West Bengal) and make your way towards Yuksom and then explore the Kanchenjunga National Park. In this trip you can explore Khecheopalri Lake, Pelling, Yuksom, Goecha La, Darap Village, Geyzing and some part of south sikkim as well like Kalimpong and Ravangla.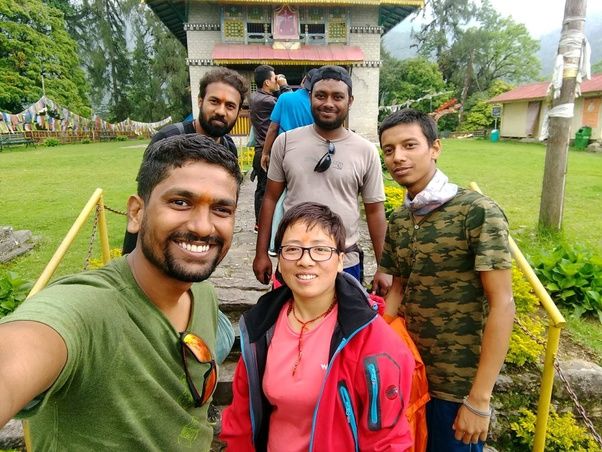 In this trip you will able to experience some of the rarest monasteries, view of Mt Kanchenjunga and pristine blue lakes like Khecheopalri Lake. Do explore the Sanga Choeling Monastery, Rimbi Waterfall and Singshore Bridge. In yuksom you can visit Tashiding Monastery and Dubdi Monastery.
North Sikkim Backpacking : This backpacking trip will another lifetime experience you can cash out of Sikkim. This trip basically starts from Gangtok but if you are taking a flight to Bagdogra, try finding the Sikkim Jeep Stand in Siliguri so you can travel cheap to Gangtok in shared cab.
The first part of this backpacking in exploring the outskirts of Gangtok like Tsongmo Lake, Baba Harbhajan Singh Temple and ofcourse the historical Nathula Pass. From Nathula pass you can see the Indo-china border. This destination is quite popular among indian so try reaching here as earliest as possible as there are limited passes only. Also, if you are in gangtok, explore the Namgyal Institute of Tibetology, here can you can learn all about the Tibetan culture or have a evening walk in the MG Marg Street for shopping.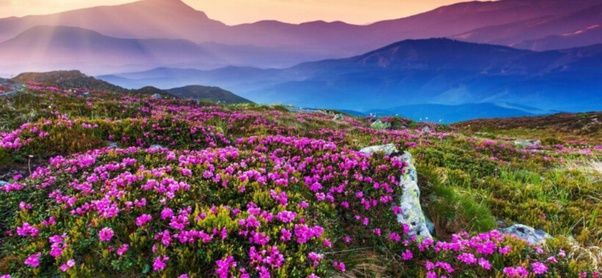 The second part of the backpacking is experiencing the high altitude of Sikkim ie. Lachen and Lachung. You can stay one night in Lachen and then explore the beautiful pristine Gurudongmar Lake, also you can stay one night in Lachung and explore the beautiful Yumtang valley. During April season the whole Yumtang valley seems like a carpet of colorful flowers. The experience is just magical.
Do explore Sikkim once in your lifetime and also share your experience in the comments.
If you liked the article please give your kudos and share to others who are trying to find things to do in Sikkim.
Love to all - Hemant