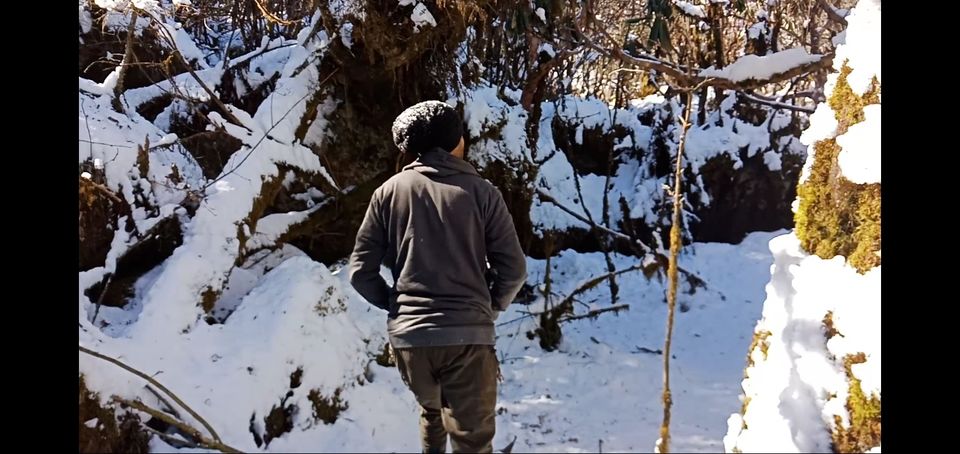 Caught a vehicle from Siliguri to Darjeeling on sharing basis costing around 150 per person .Booked a room in which I've already stayed 3 times whenever I came to Darjeeling.Now let me tell you a secret if you're coming to Darjeeling with your friends and want cheapest accommodation rates.
Just stop at (Ghoom) a place 8kms before Darjeeling.Here you can get the cheapest rooms if you bargain a lil bit.Lot of people would deny bargaining when they are travelling but believe me it is actually one of my most important travel rule when I've to make sure that I don't run out of money without even enjoying fully ,So don't hesitate to bargain.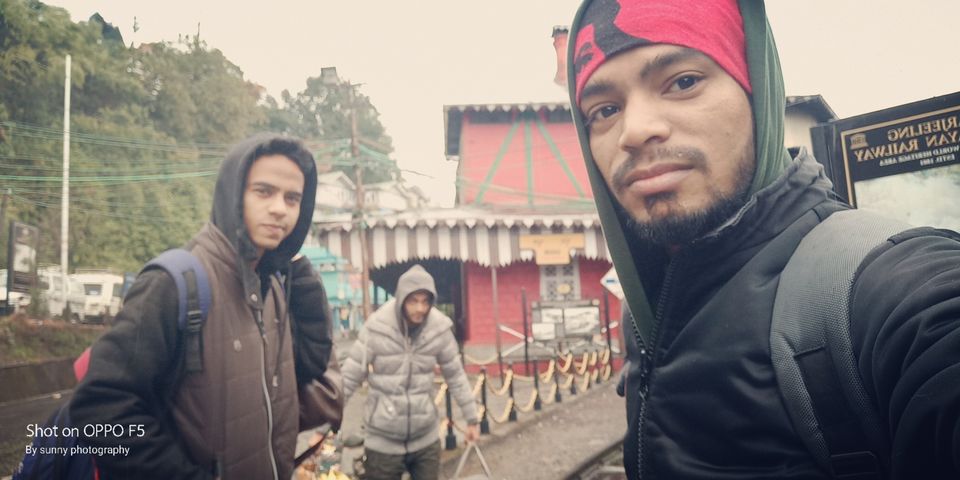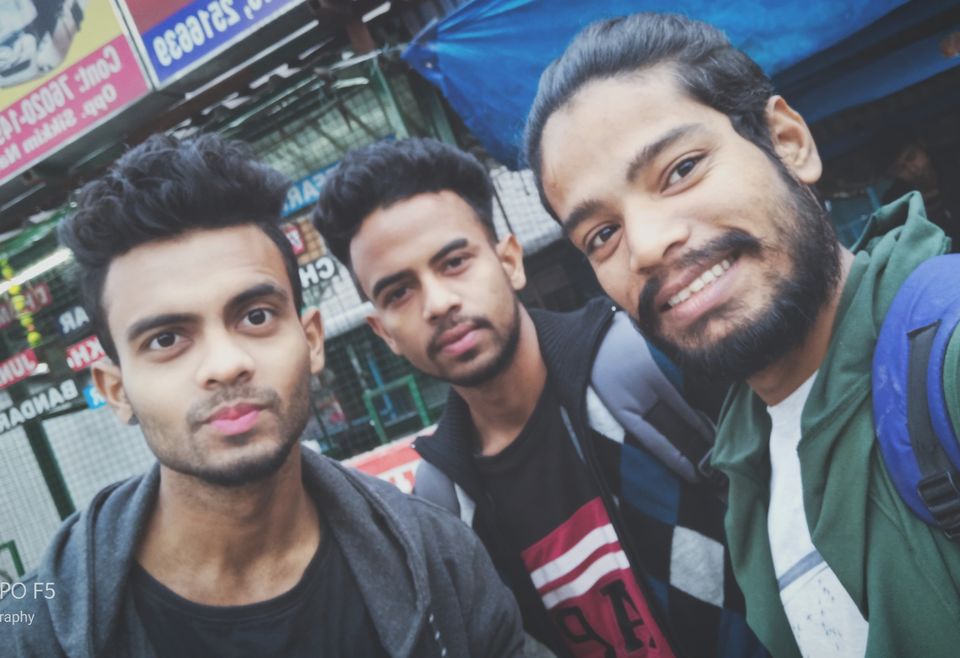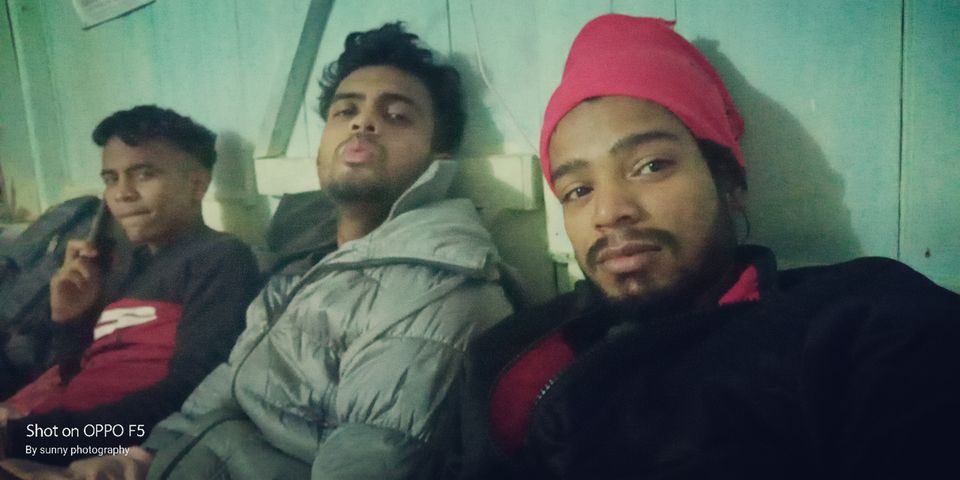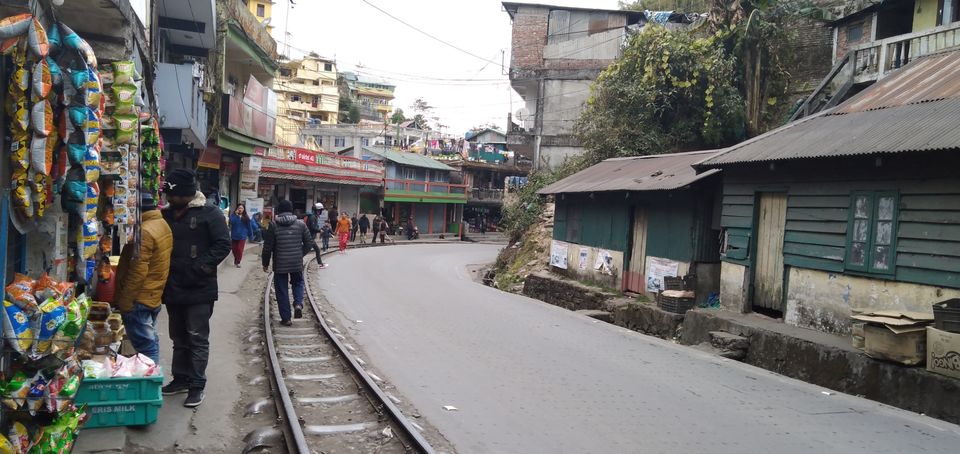 Next day after breakfast we headed to one of my favourite view points of Darjeeling known as Batasia loop and this time the world's 3rd highest peak kanchenjunga and its whole range was easily visible from this place .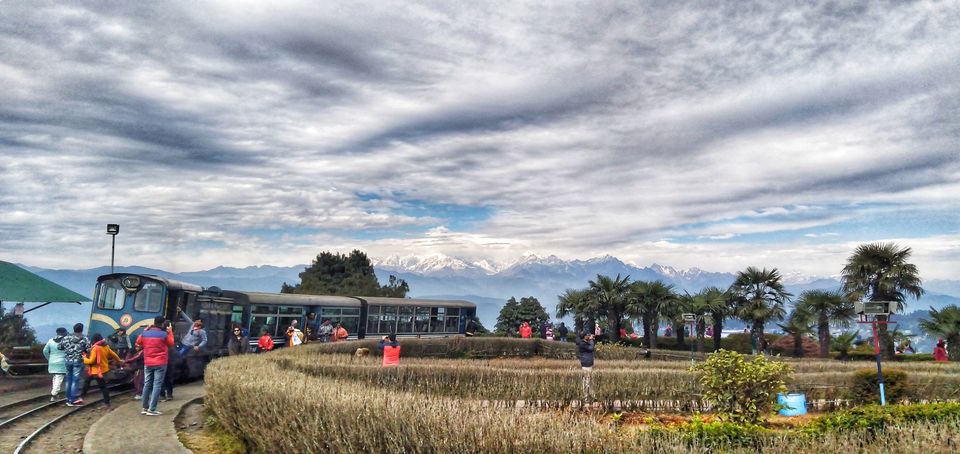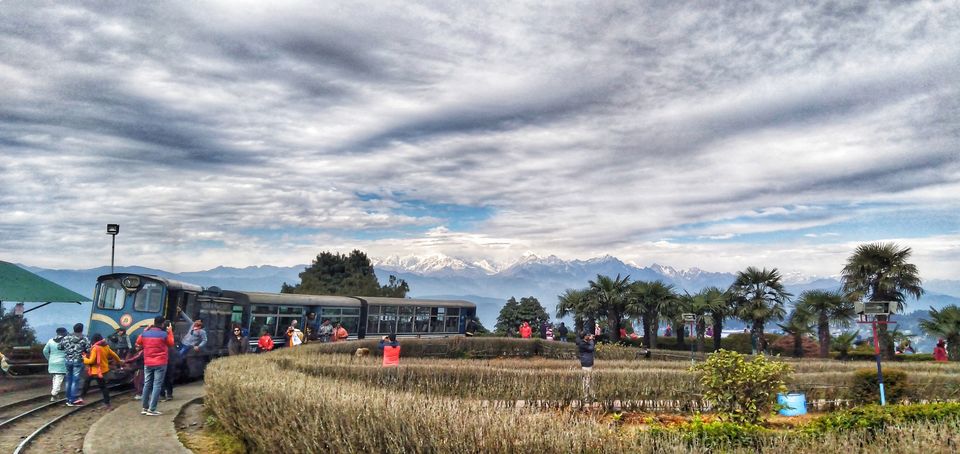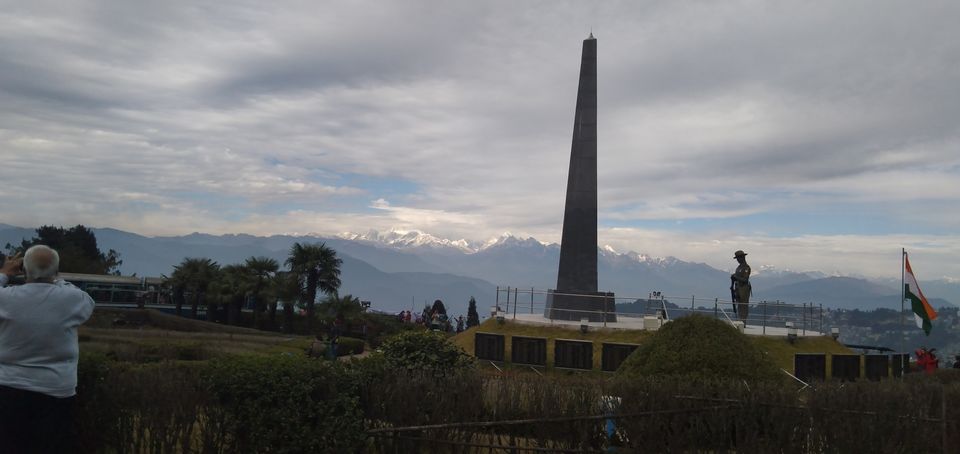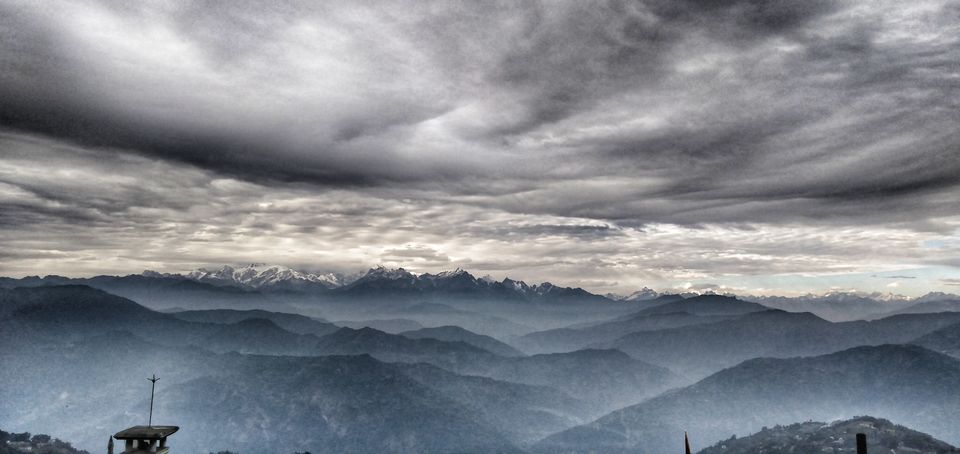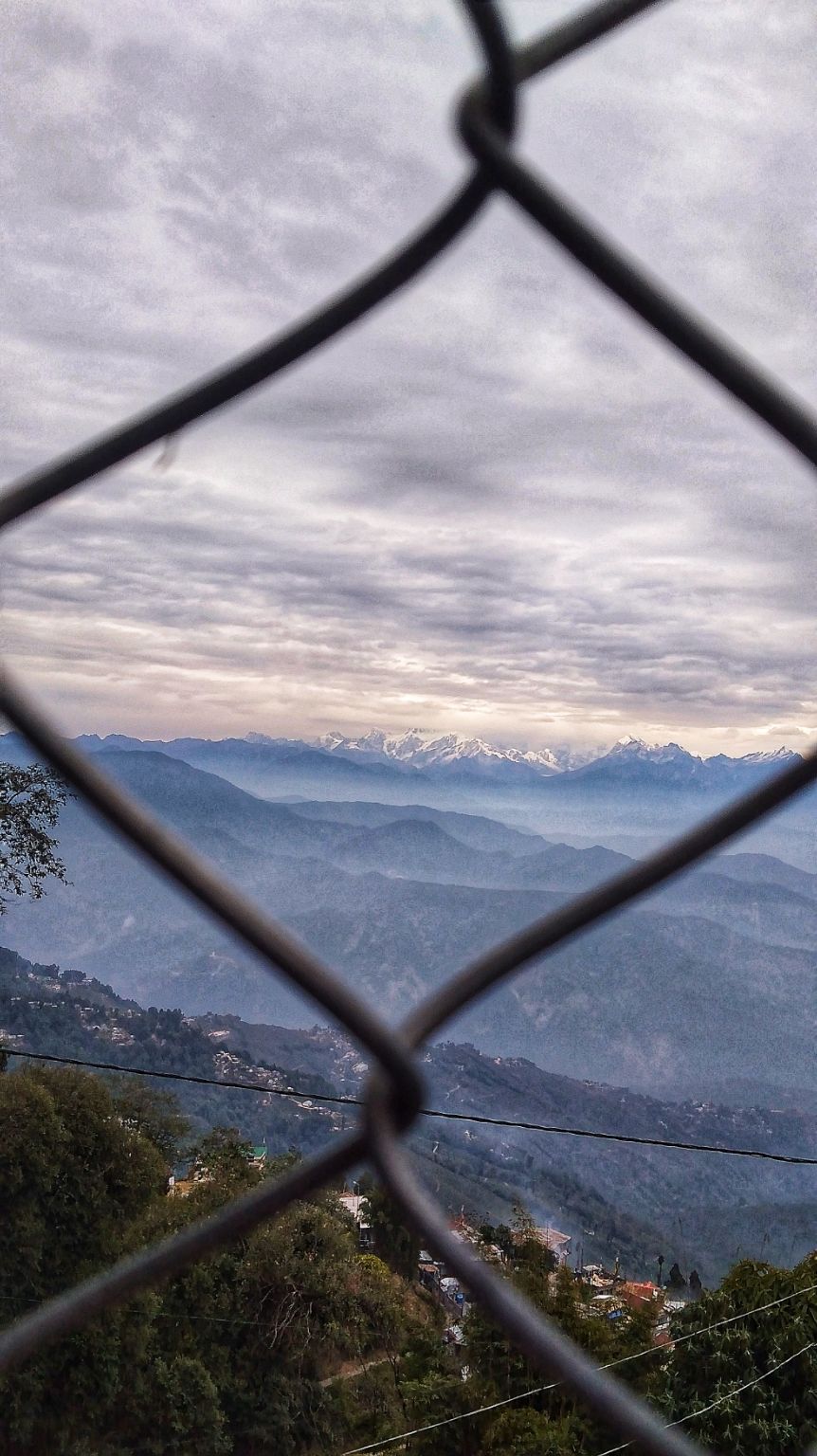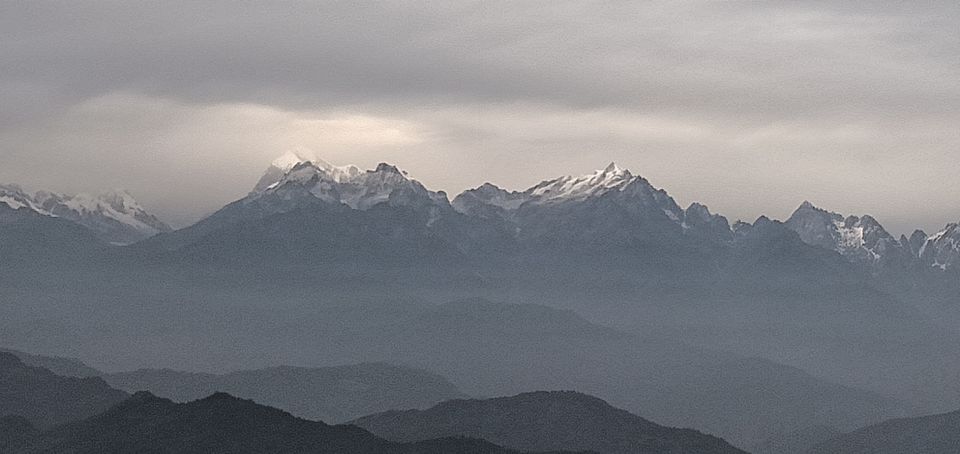 After all this we went to Darjeeling station.
Know this that when you're in such hilly regions the weather changes suddenly from sunny to cloudy and cloudy to sunny.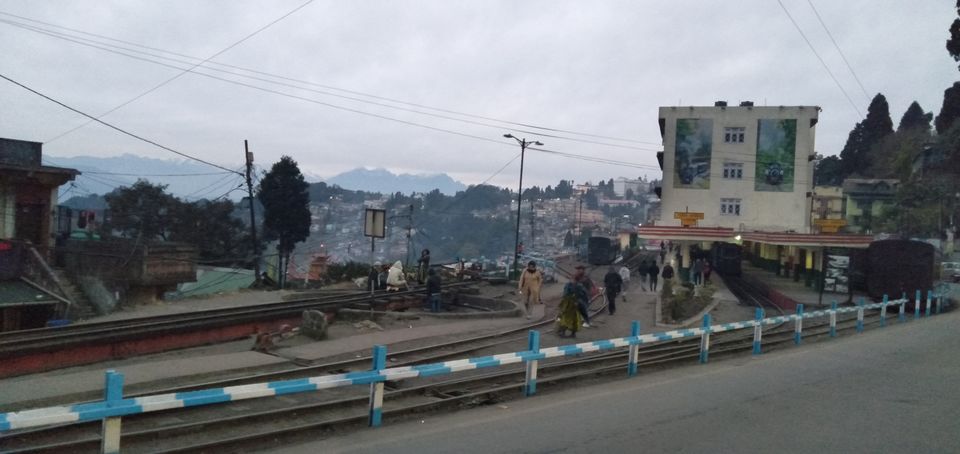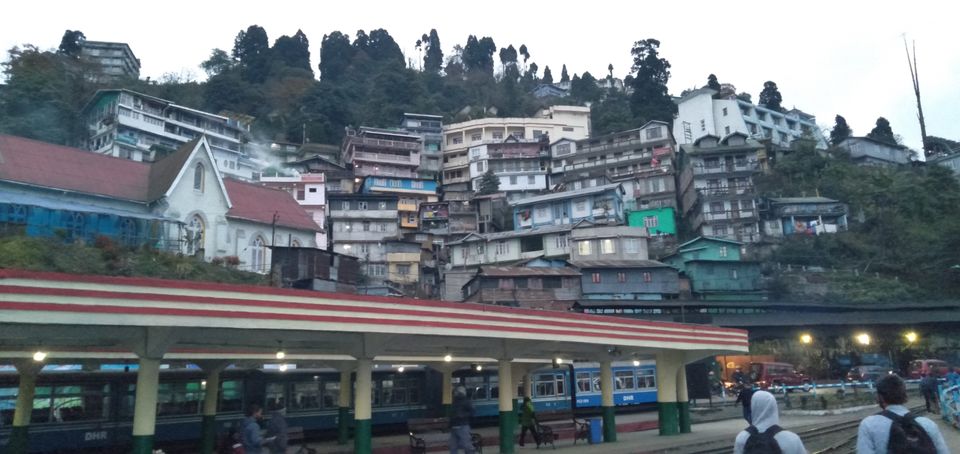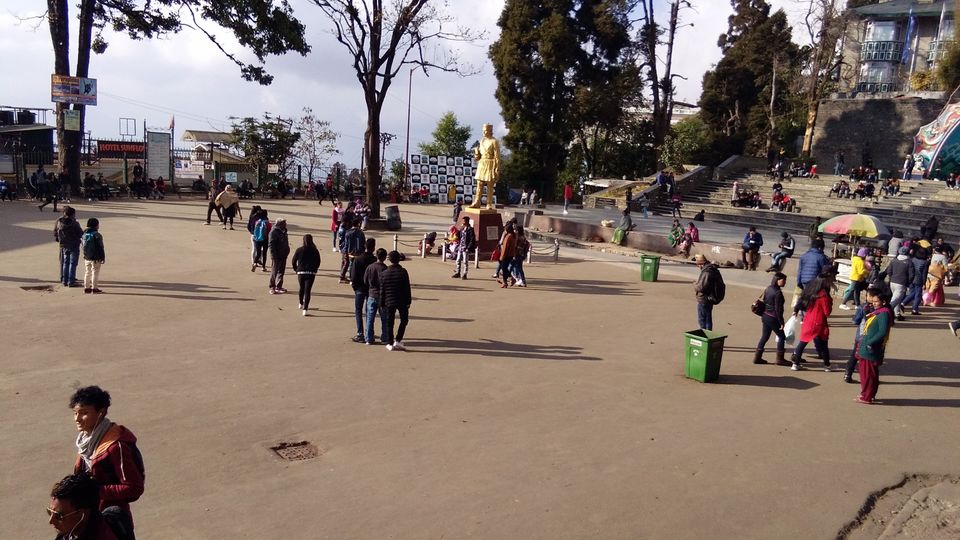 Chawrasta just a few kms away from Darjeeling railway station is popular for its street markets and is a public square.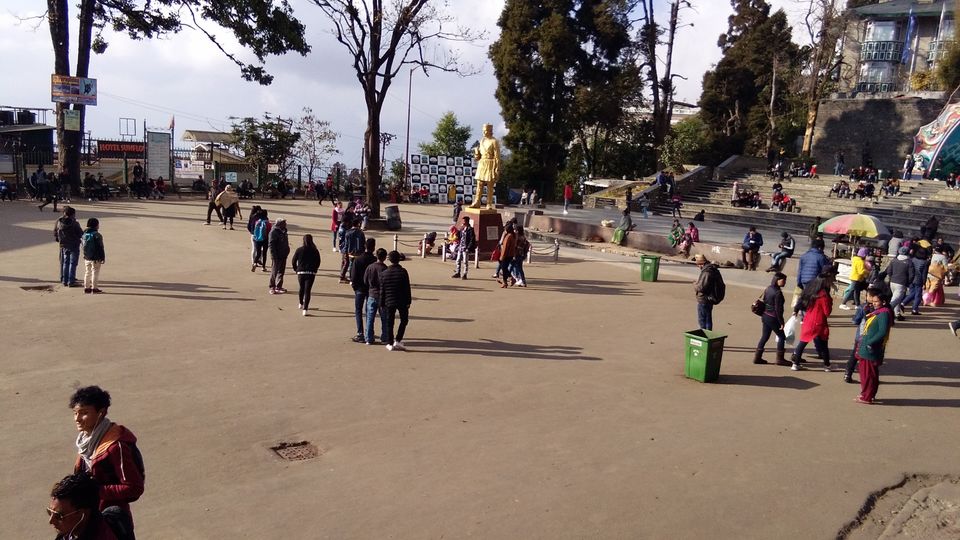 We were in search of snow so we knew that we can't find it here in Darjeeling so we headed to Sikkim at the very day in evening . You can go to Sikkim from Darjeeling on sharing basis or by hiring a personal vehicle but I suggest going on sharing basis would keep it cheap . It takes almost 4 hours to reach Gangtok from Darjeeling depended on weather conditions .
At night we reached Gangtok capital of Sikkim sharp at 8 in evening.
GANGTOK WANDERING
This morning we had a great food in breakfast known as Thukpa which according to me was a full caloric breakfast one can have .
Note- Remember this that if you want to experience snowfall in winters at Sikkim then you've to go to such places which has higher altitude .
Places like Lachung,Tsomgo Lake, Lachen Yumthang valley ,Zero Point and Gurudongmar lake receive heavy snowfalls during winters from December to March and sometimes till May too.
We actually decided to visit lachung and yumthang valley that is in North Sikkim and if you are visiting these places then you've to arrange a permit to enter north Sikkim .
F*ck how'll you arrange that?
No problem you don't require any kind of special links for that
- Just give two passport size photographs and a Xerox copy of your ID proof in any travel office or to the person who has provided you the stay .
It takes at least a day to take permits so make sure you apply for that at morning so that you can go next day .
I would probably suggest you to go and enquire about the charges of whole package from a travel office so that you get the idea of actual charges .
Charges can vary with seasons not too much just a lil bit.
While we applied for the permits this morning we decided to roam around GANGTOK today.
We visited MG road a good place in the heart of GANGTOK with several kinds of shops all at one street.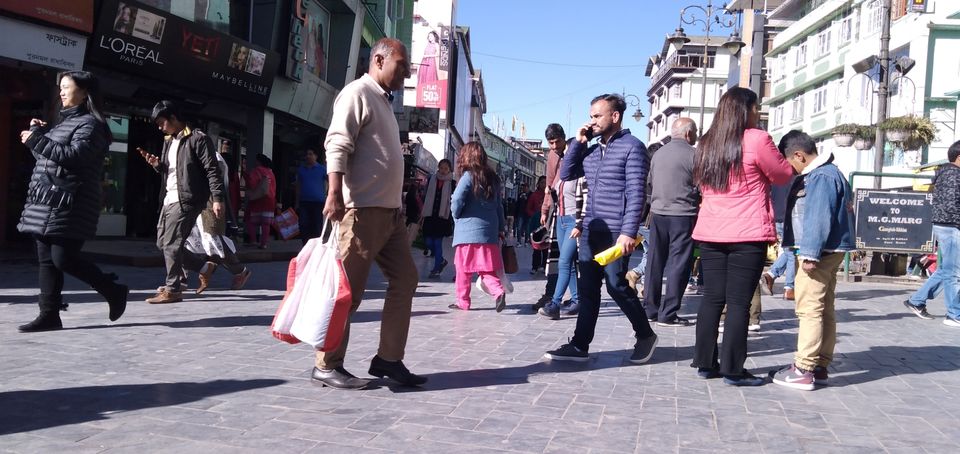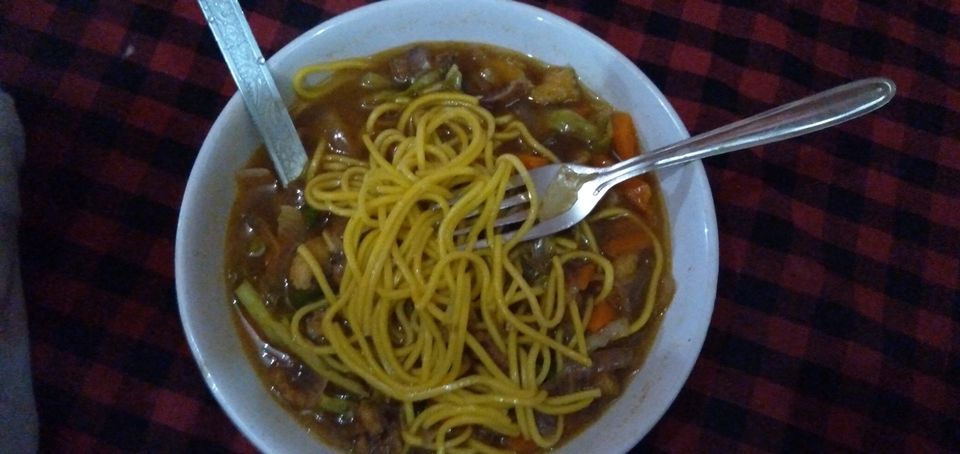 Just 17 minutes walk from MG road is a point in Gangtok known as view point.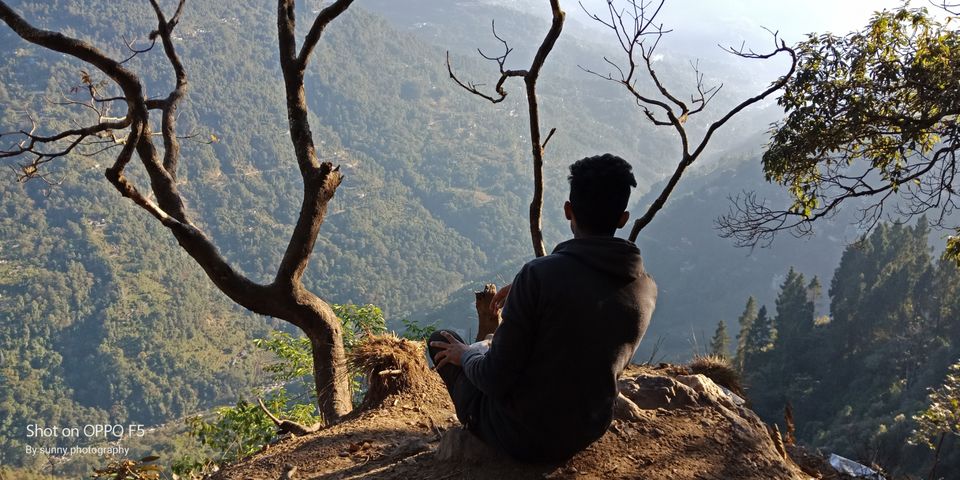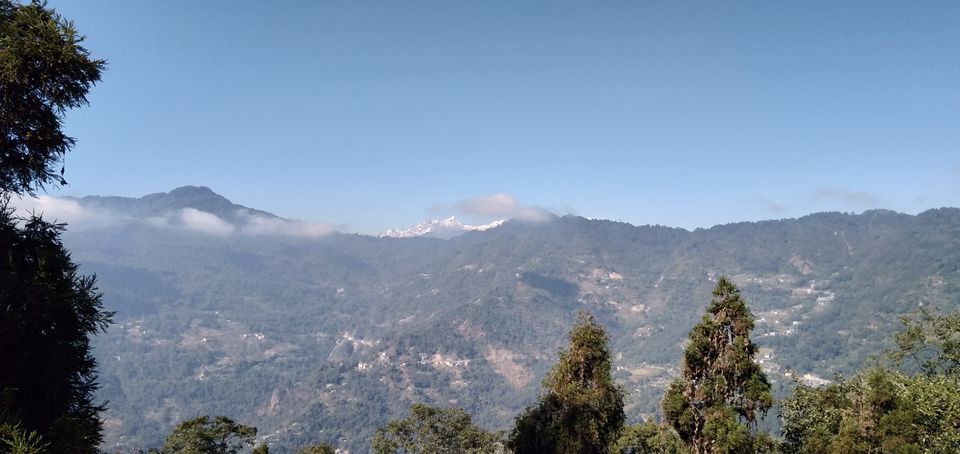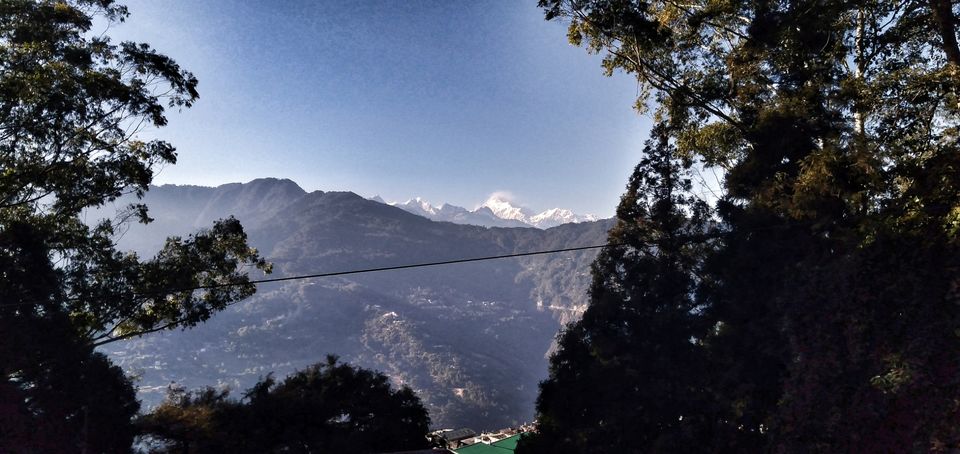 There's a ropeway up there so we travelled on it.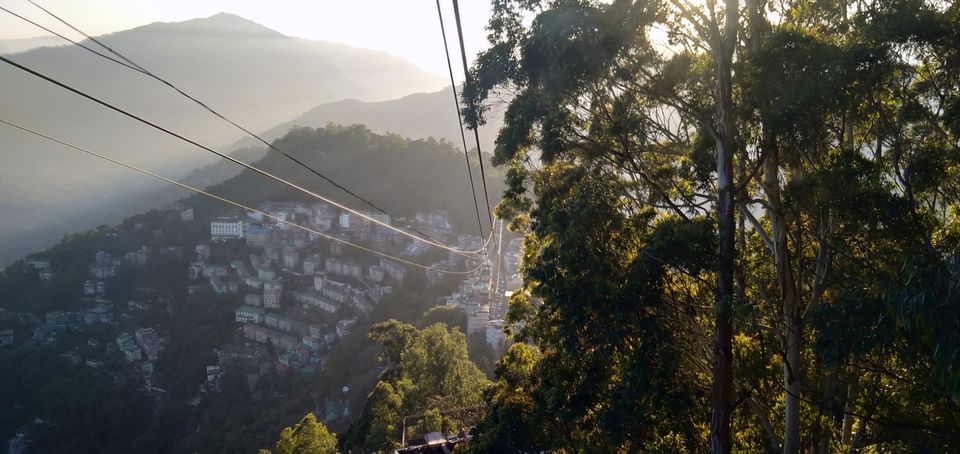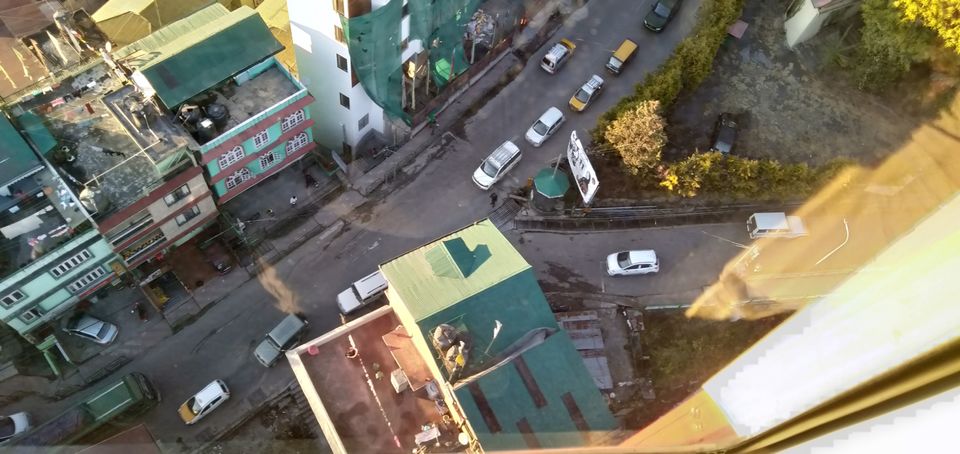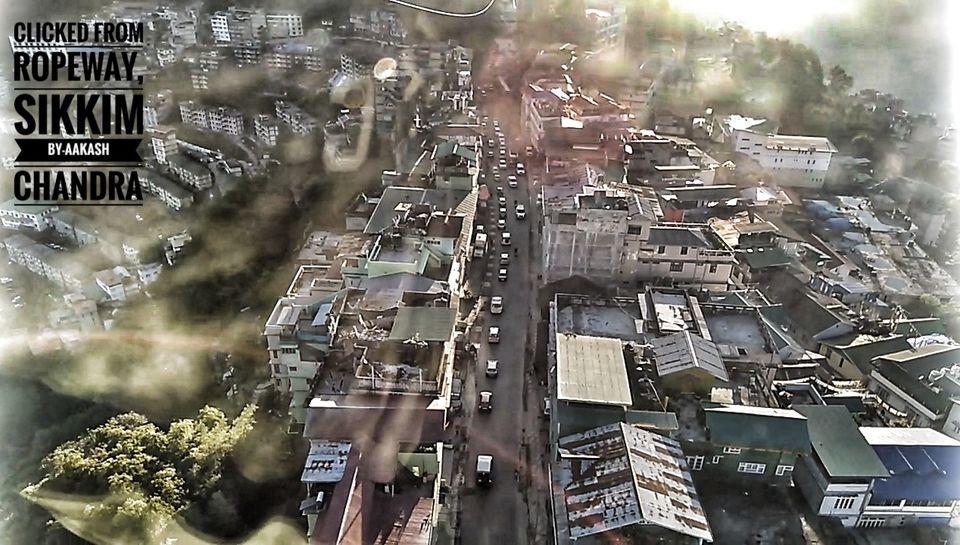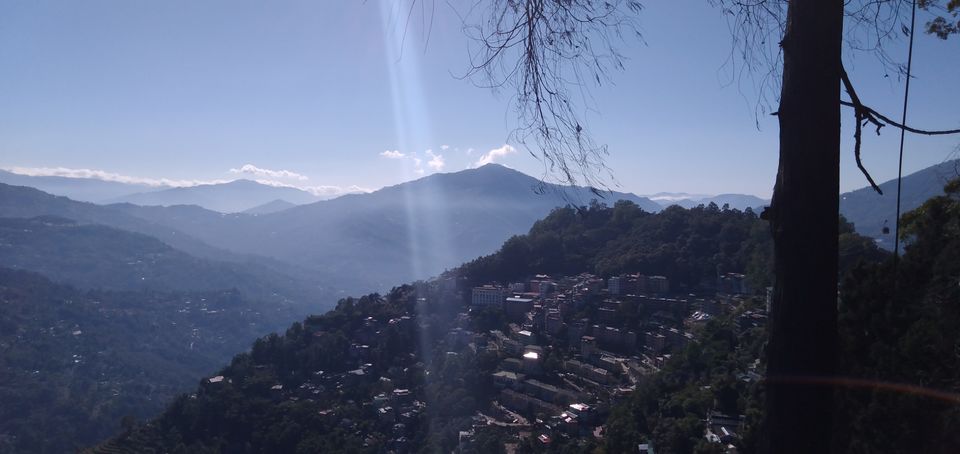 Got the permits to visit north Sikkim now we moved on .
Note this- If you've booked a 1 day trip for lachung then it'll take around 6 hours to reach lachung from Gangtok which means according to the regular way the drivers leave for this place at around 11:00 a.m in morning from bajra stand so you'll reach at lachung in evening. You can also choose a 2 day trip.
Note -first day afternoon meal,night stay at lachung, dinner at night, next day's breakfast and visiting yumthang valley next morning will be in package you've booked - no extra cost for that.
If you're going here also on sharing basis then
the total price per head will be approximately rs-1700/- not even a single buck more than that.If you're hiring a personal vehicle then it may cost up to rs- 7,500/- .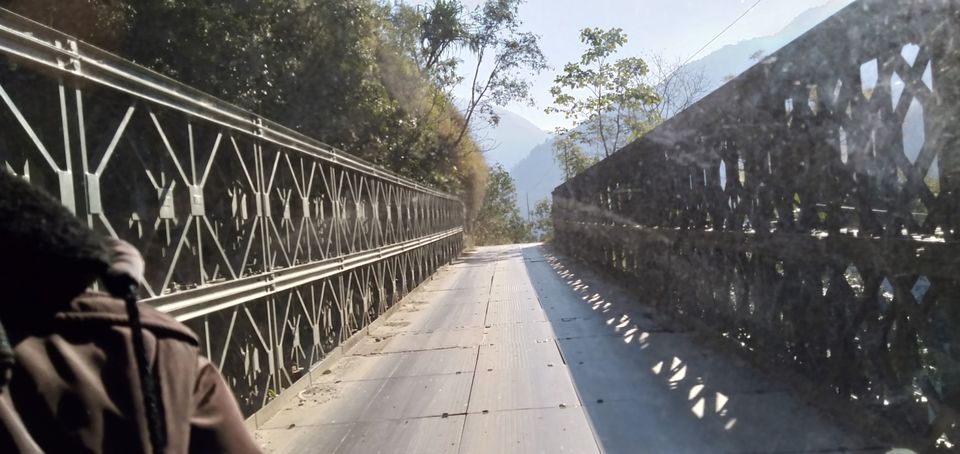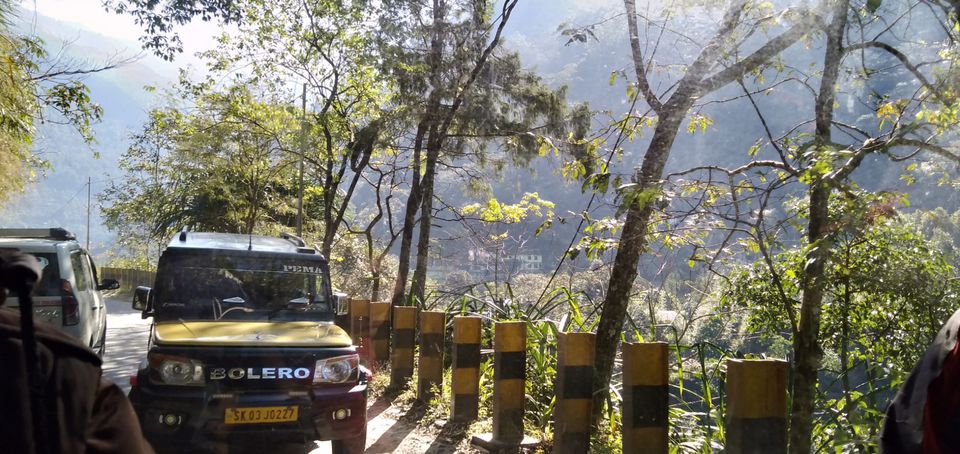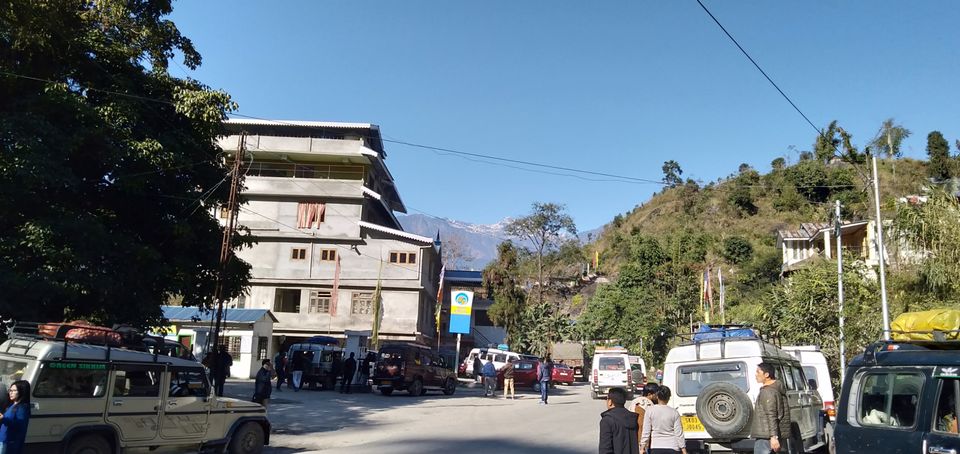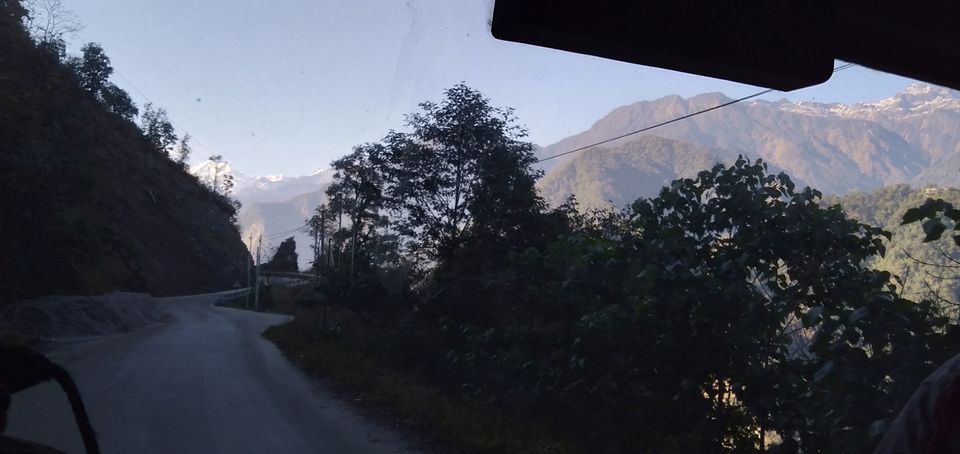 Reached lachung at 5:45 in evening and it was almost dark.
Halted at a cottage,
Then after having dinner and some glasses of whiskey and rum we went to sleep .
This morning I waked up with this scene when I opened my window .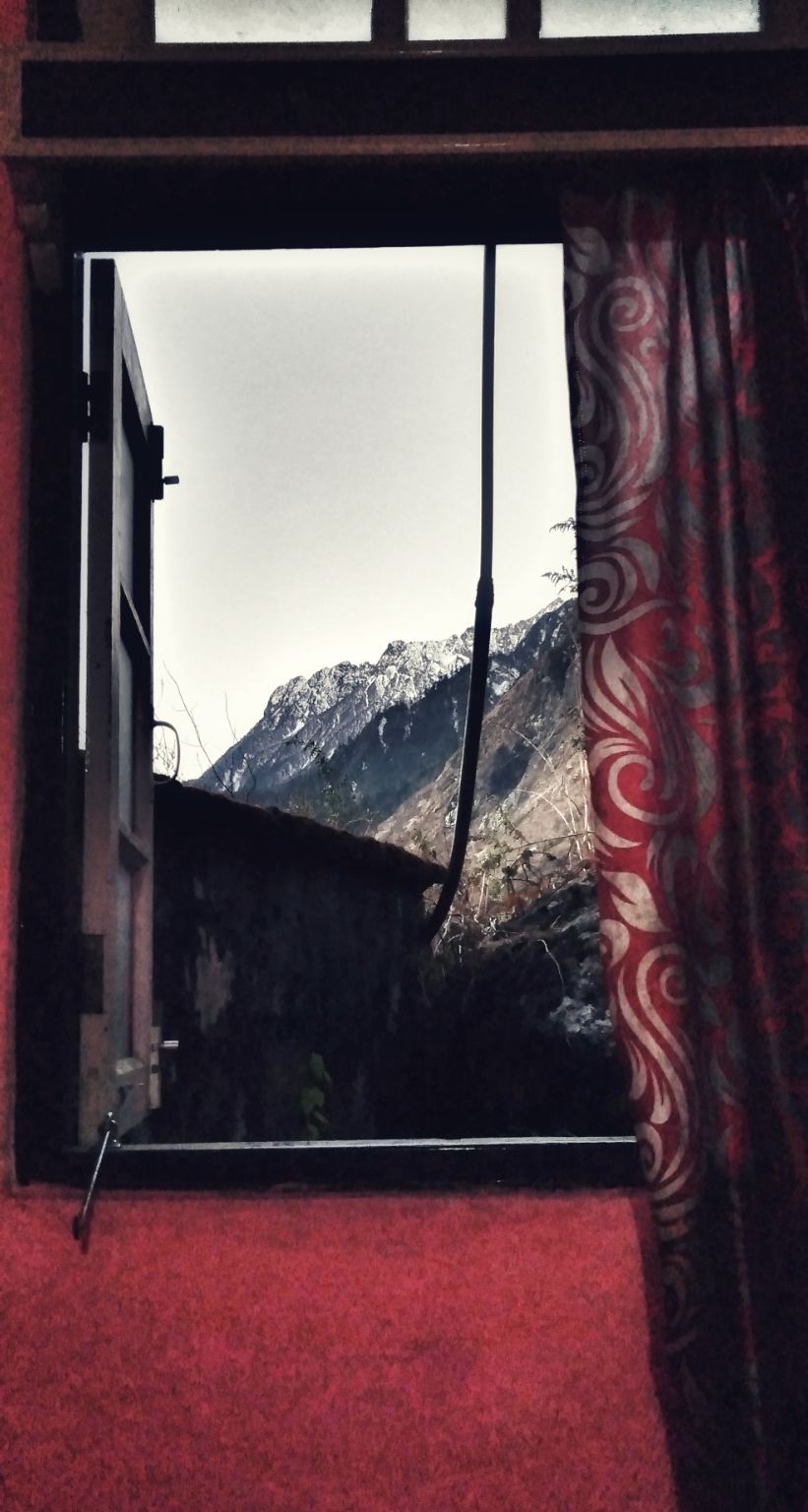 Lachung is a beautiful place situated in North Sikkim .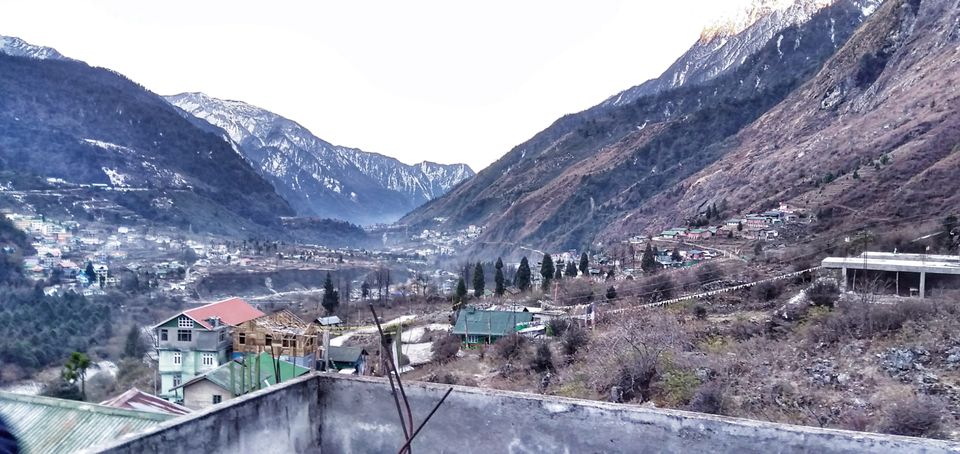 Note- Now here's one more thing you need to know if you're planning for zero point or katao.
Both of them are out of package so you've to pay for it additionally to driver .
To get to zero point you've to go through yumthang valley .
To get to katao you've to go from a different route .
You can either go for zero point (where civilization ends)
Or for katao (the little Switzerland of India) if you've booked a one day package then you can choose only one additional place.
Approximately it would cost -rs300/- per person for any one of these place whether it's zero point or katao.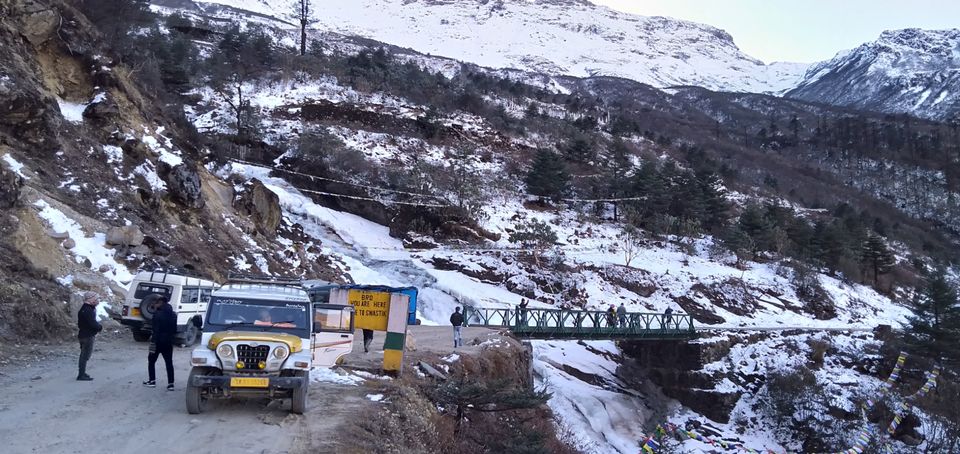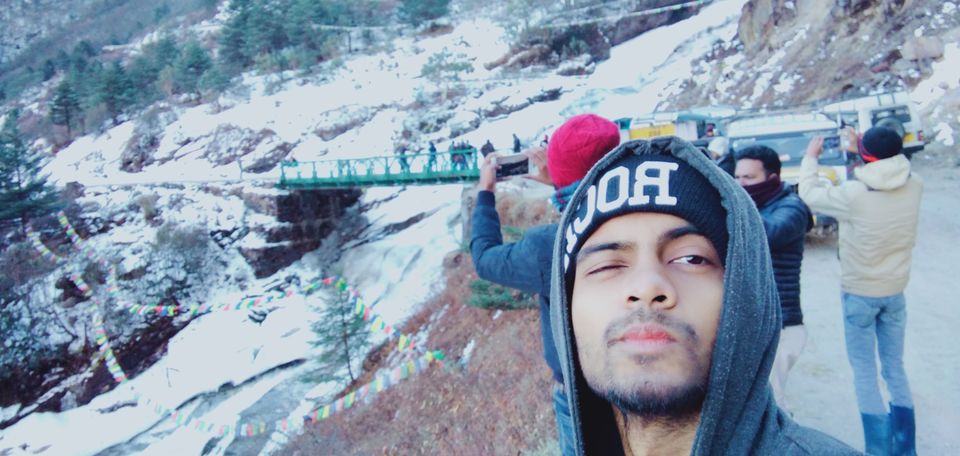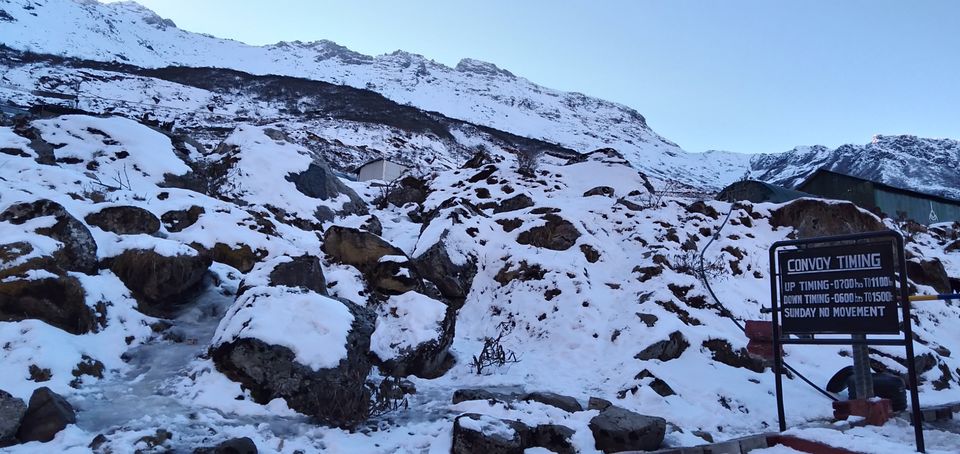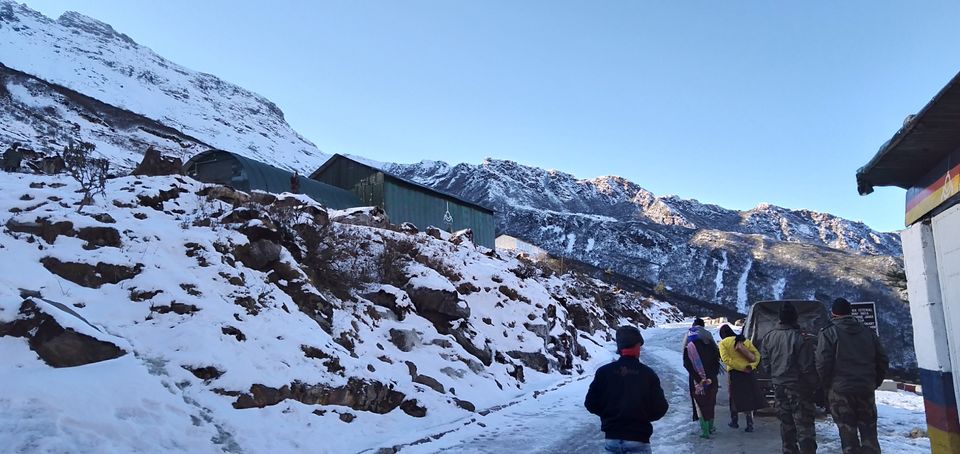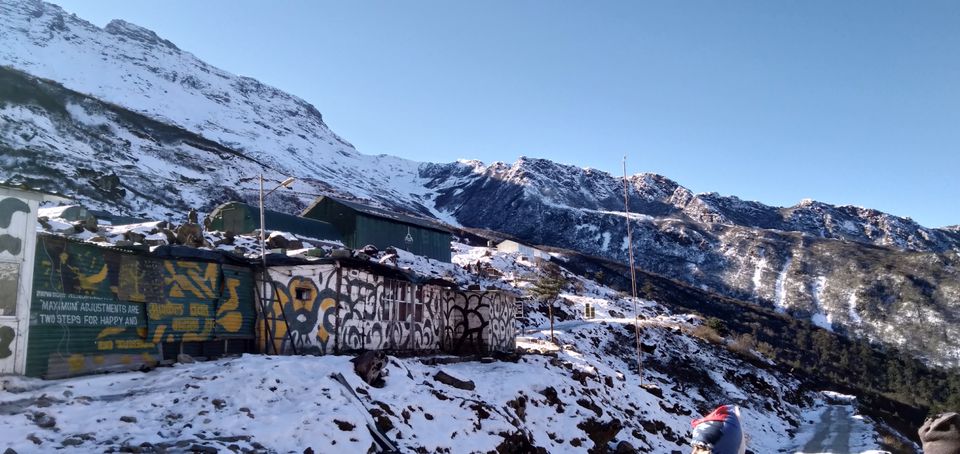 We were not allowed to be there for more than 15 minutes due to some army base camp issues.
So we retreated back to lachung and went for our last spot our package place -Yumthang.
Our bad that the route to yumthang valley was also closed cause of heavy snowfalls but we went as much as far we can and ended up with a whole blockage of snow just 16 kms before yumthang .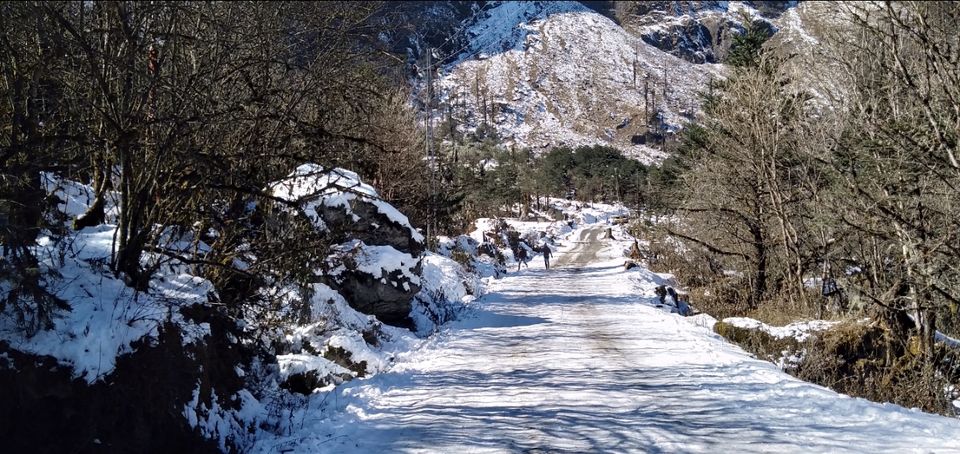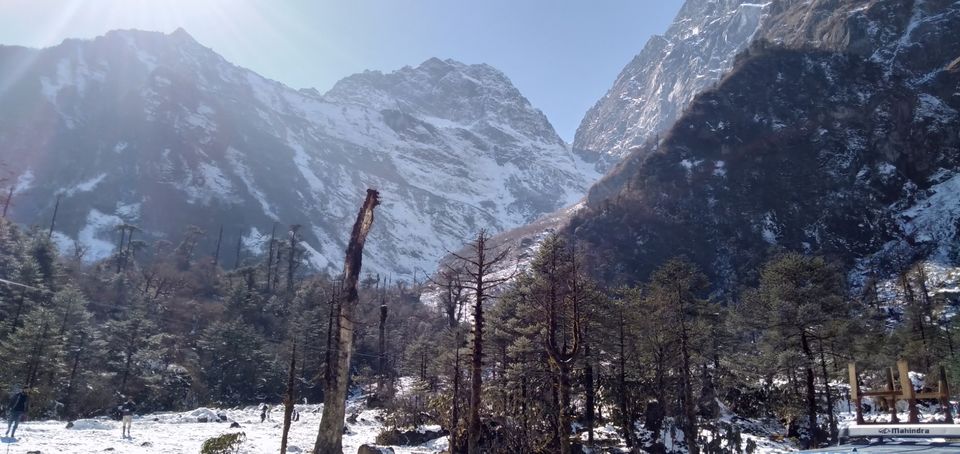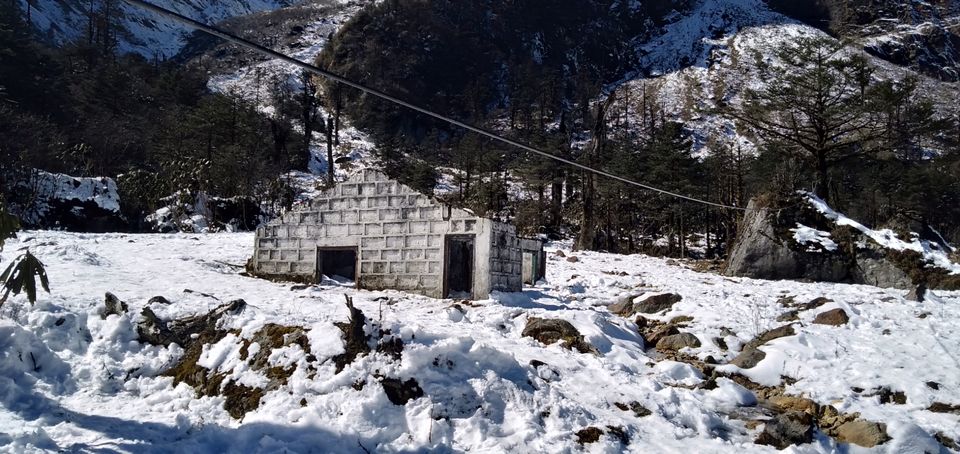 But we founded what we came for - snow -not just lil bit but heavy snow .Somehow mission complete cause the last spot didn't disappoint us at all + after seeing so much snow we came to know that why really the roads are blocked.
Back to new jalpaiguri railway station.
Frequent searches leading to this page:-
package from Bangalore, honeymoon Darjeeling, honeymoon in Darjeeling, Darjeeling honeymoon trip, Darjeeling honeymoon destination