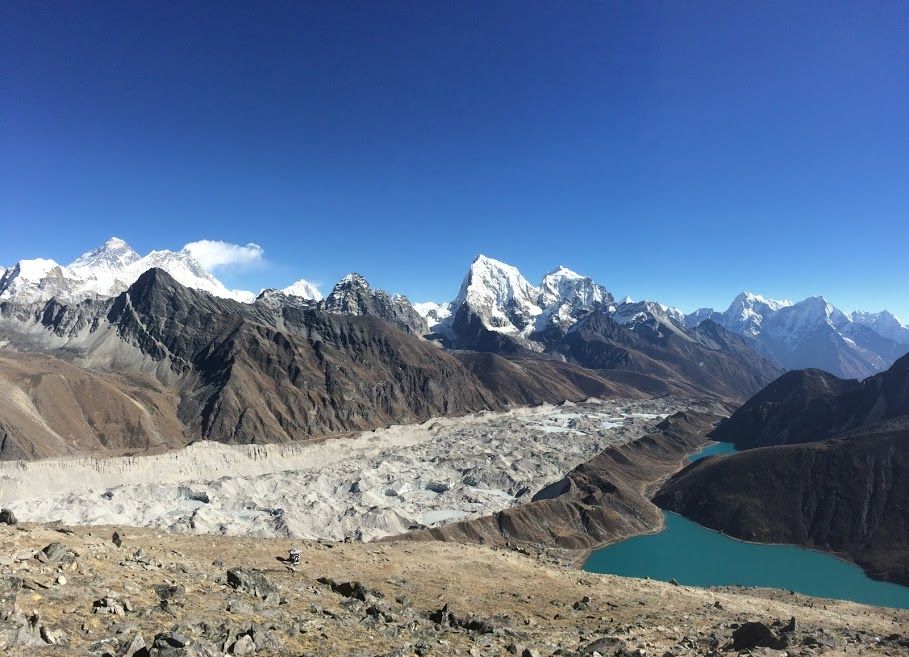 Gokyo Peak
The Land of Mystic Mountain is no less than heaven with picturesque view. It welcomes everyone with an open arms and I spend 45 days in western Nepal and Treked Gokyo Ri (5438 m) offering the best view of Mt. Everest (8848 m).
Before Gokyo Ri, I tested my endurance with series of day hiking at Shabru Besi (LangDang Trek Base) to absorb the culture and life style of particular region. Usually for cultural hike, people does Tamang Heritage around the region (7-10 days) after which they prefer doing Langdang Trek (3rd famous trek in Nepal). Langdang is 7 days trek and it's amoung the shortest trek in Nepal but, if you are in hurry than you can reach Langdang in 3 days too (formation of boils on feet and altitude sickness will not be my responsible).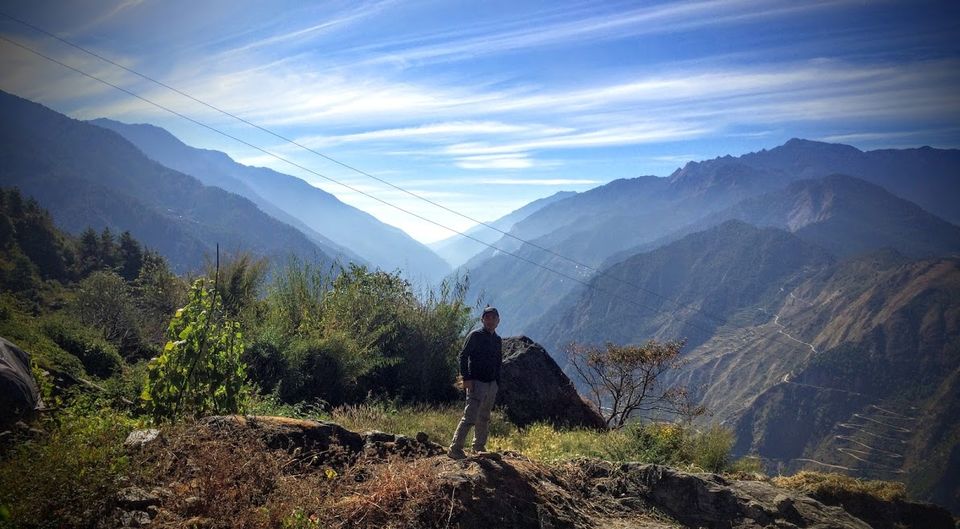 From Sebrubesi, shared taxi can be booked for NP 600 to Kathmandu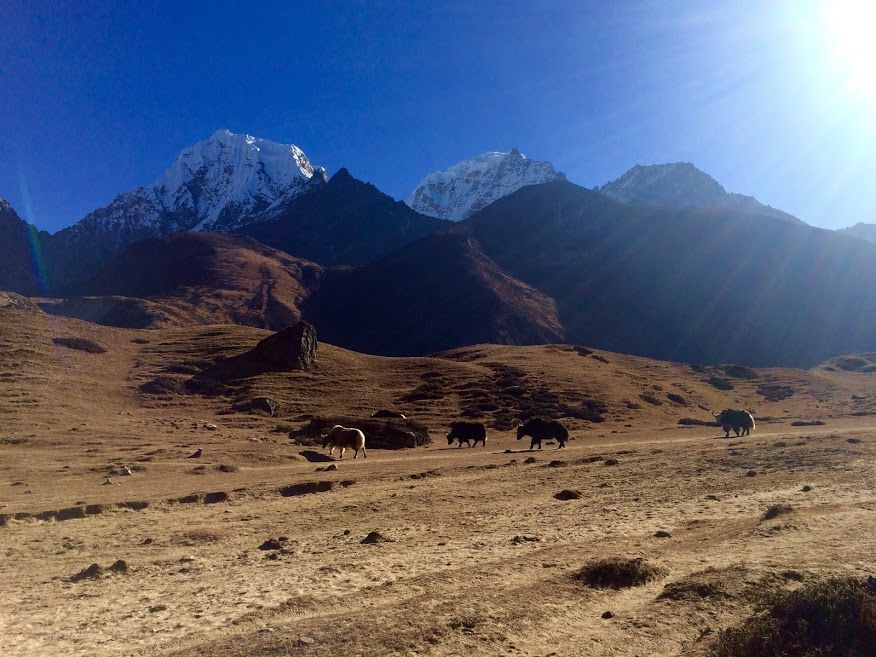 Gokyo Peak

Evertest Base Camp (EBC) is so popular that, people forget to enjoy the better part of Everest route. Like EBC you have to trek 2 week (Up-Down) but, we manage in 9 days. People need to acclimatize at every stop for a day or two to support further trek and altitude.
Day 1: KTM to Lukla Airport
Flying to Lugla will be unforgettable moment as it is among the most dangerous airport. Certain changes in weather, turbulence, and short runway (around 400 m) of 25-350 elevation bring goose bumps. People cheers and applause after making safe landing and it's your first stop to Gokyo or EBC. After safe flight you trek to Monjo for the 1st night stay.
Day 2. Monjo to Namchi Bazar
Monjo to Namchi Bazaar test your endurance and it's all up hill of around 800-1000 Meter climb. Its advice to concur the mountain slowly for some people suffer from altitude sickness.
Day 3 : Rest in Namchi
Ever people stop at Namchi for a day or two to absorb the nature of Himalaya and do small hike around Namchi to acclimatize. Irish Pub for booze lover and full of shops with mountaineering gear.
Day 4: Namchi to Khunday
I took a different route and went to Kunday (a small hamlet). We did a home stay and for others, they have guest house. They believe, the god of Khumbu exist on the mountains of Kunday.
Day 5: Rest at Kunday
I took a day off to relax my muscles and to gain some energy. Next to kunday is another small village called Kumjung.

Day 6: Kunday to Machharmo
The trail is a mixture of uphill and downhill. You will encounter some wild dear and other creature on way.
Day 7: Machharmo to Gokyo Ri
This is very interesting trail for your next stop is Gyokyo. We walked around 6 hours to reach the destination and another 3 hours to Gokyo Peak. Your tiredness turn into happiness seeing the spectacular view of chained mountain with Mt. Everest welcoming you.
Day 8: Gokyo to Namchi
We left early morning from Gokyo and reach Namchi around 5 evening. we trekked 21 or more Km that day.
Day 9: Namchi to Lugla
Its not far and all downhill with baby climb before you reach Lugla. Take a shower at hotel and visit to local restaurant for some Nepali Momo.
Day 10: Lugla to KTM
Again the moment of truth. Turbulence turbulence and some more turbulence but, we landed save.