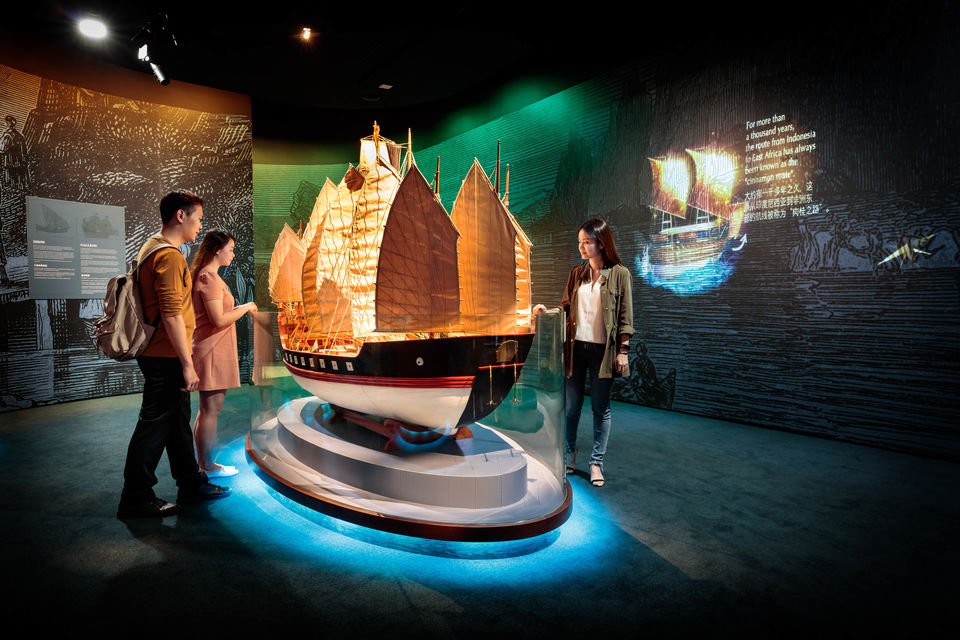 When you think of Sentosa, Universal Studios and the SEA Aquarium are probably the first two things that come to mind. But Resort World Sentosa hides another gem among their midst – the recently reopened Maritime Experiential Museum (MEM).
The MEM will make you relive the glorious conquest of the seas when the Maritime Silk Route was active. The revamped museum has 15 thematic galleries with an array of exceptional multimedia, interactive exhibits, and multi-sensory experiences that take you back in time. You can relive the journeys of famous seafarers and even flee pirate invaders – truly a one-of-a-kind experience.
Here are five reasons why you should definitely visit this unique wonder on your next trip to Singapore:
1. Experience the museum as an explorer
MEM has a single, coherent narrative across its 15 galleries – a walkthrough that isn't merely about reading descriptions but an immersive experience that lets you take on the role of an explorer. The voyage begins in the briefing room where holographic representations of four famous explorers – Marco Polo, Sang Nila Utama, Ibn Battuta, and Zheng He – share their personal stories before accompanying you on your expedition through the museum. You walk through bustling ports of Quanzhou, Oman, Calicut and Malacca and experience a variety of recreated exhibits like frankincense, perfumes, and spices that were at the centre of trade on the Maritime Silk Route.
2. Get to witness the vessels used on the Maritime Silk Route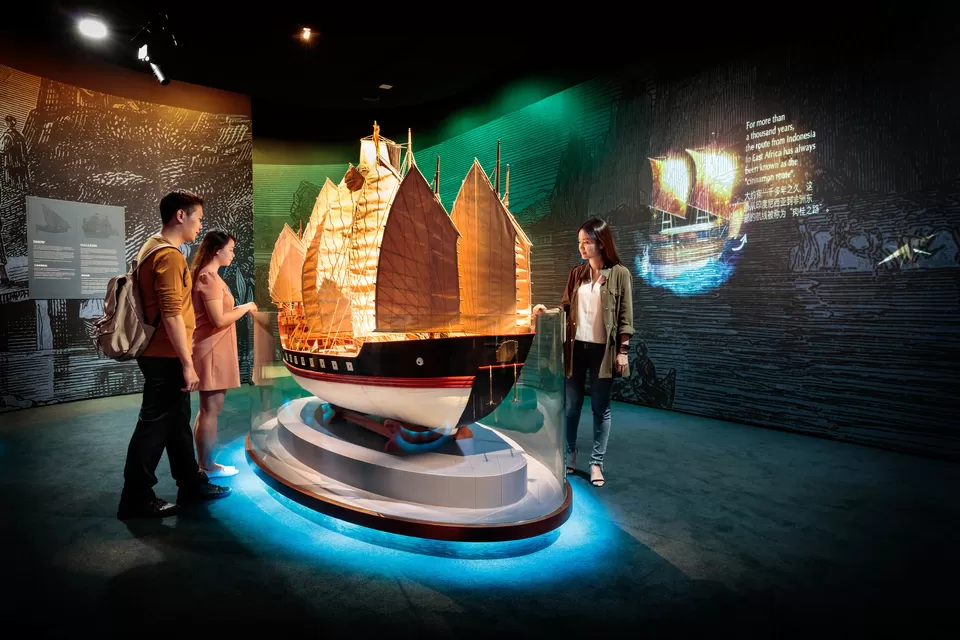 The Maritime Experiential museum houses projections and models of actual Chinese, Borobudur, and Javanese trading ships that were operational on the Maritime Silk Route. You can get a detailed, 360-degree view of the vessels and learn fascinating things about their making. It also houses an exact replica of the famous Jewel of Muscat, an Arab dhow ship presented by the Sultanate of Oman to the government and people of Singapore.
3. Become a sailor in training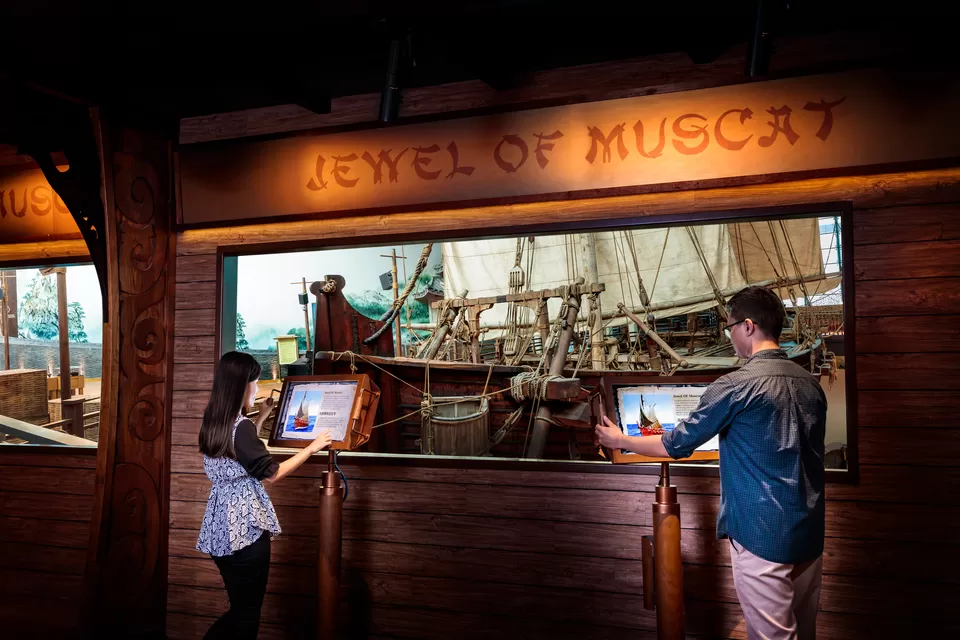 There are very few learning museums in the world and even fewer that make you a part of the complete experience. The best part about MEM is that you get to witness every part of being an explorer in depth. And this includes getting trained to become a sailor! With interactive sessions in the Learning to Navigate chamber, you get to learn the intricacies of knot-tying, navigation methods used by sailors in yesteryears, and even dress up as an explorer in an interactive photo session.
4. Escape from pirates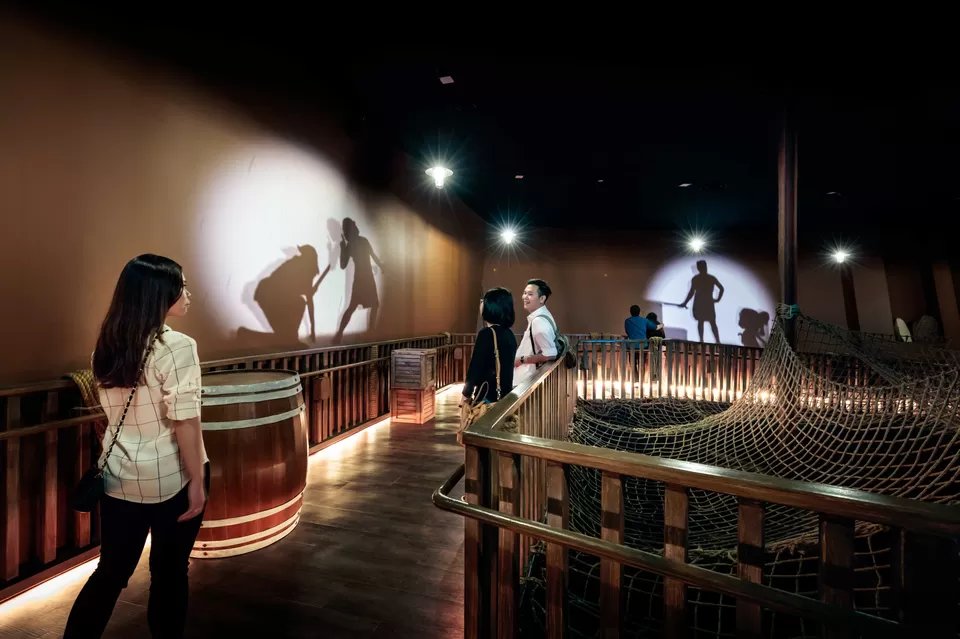 If you've been a history buff, you know that no sea expedition earlier was complete without a pirate attack. The MEM recreates this as well. Captured with a state-of-the-art projection, you get to experience pirates in action in a light and sound show that plays all around you as you walk through.
5. Witness a sinking ship at Typhoon Theatre
You will not witness a simulation experience like this anywhere else in the world. This multi-sensory experience, enhanced with special effects, takes you onboard a ninth century vessel that soon runs into a terrifying storm. You experience the drama firsthand as the vessel if tossed around by the waves before sinking to the bottom of the sea.
No expense has been spared in making the Maritime Experiential Museum a one-of-a-kind experience that takes you into the psyche of an actual explorer. Whether you're a history buff, a sailing enthusiast or just someone who loves adventure, this place has so much on offer to keep you entertained throughout.
What would you most look forward to experiencing at the Maritime Experiential Museum on your next trip to Singapore? If you've been there already, share your experiences in the comments below.
Planning to go to Singapore soon? Let us plan your trip for you.
In association with ezeego1