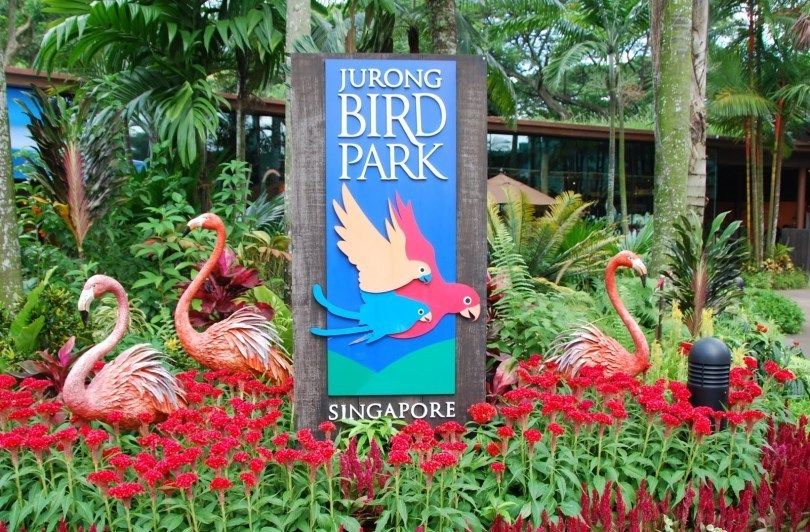 Seeing the birds flying fearlessly with expanded wings, feeding them with munchies and listening to their captivating chirping is the feeling which is absolutely out of the world and is a delightful one. Jurong Bird Park is one of the major tourist attractions and is jam packed by tourists in Singapore through out the year. This was the brainchild of the then finance minister of Singapore named Dr. Goh Keng Swee. It marked its presence for public on January 3,1971.
It is certainly the largest open-concept park in Asia-Pacific having diverse variety of 177 birds. These cover wide range of birds from the fastest bird Emu to the mute swans as well. The bird show forms an exquisite sight for the visitors. The show commences with Birds n Buddies show in which a variety of bids show their act of imitating people, performing their notorious acts and exhibiting their specialized talents. Followed by these are Birds of Prey show where in people can see how eagles, hawks and flacons explore the sky in the outline of aerial loops. African Wetlands also depicts the special yet unique relationship of birds and people. World's largest African Waterfall Aviary makes it all the more renowned and famous. The world's one and only monorail Panorail makes the fun and frolic ride worthwhile. The waterfall over here is the tallest man made waterfall with the height of 30 metres. World of Darkness is really amazing and is very popular as it is Asia's first nocturnal tree house. Lunch with the birds is one of the most adored activities of the visitors. They spend their leisure time in front of the beautiful side of the splendid Flamingo Lake. Over 200 species of penguin add to charm to this most charismatic famous park.
The most excellent part of this park is that no bird is harmed and there is no torture imparted to these wonderful creatures. In the bird shows, the birds are so well synchronized and well coordinated that it leaves the spectators spell bound. Here one can also the photographs clicked with the lovely American Parrots and other birds. The scenic beauty makes it a complete picnic spot and tourist hub.