Cruise vacations are just a little different from any holidays you have taken- OK, a lot different to be honest! The only emotion that can match the excitement of a first-time cruise is the overwhelming feeling of planning for your first such trip and how to make the most of your cruise.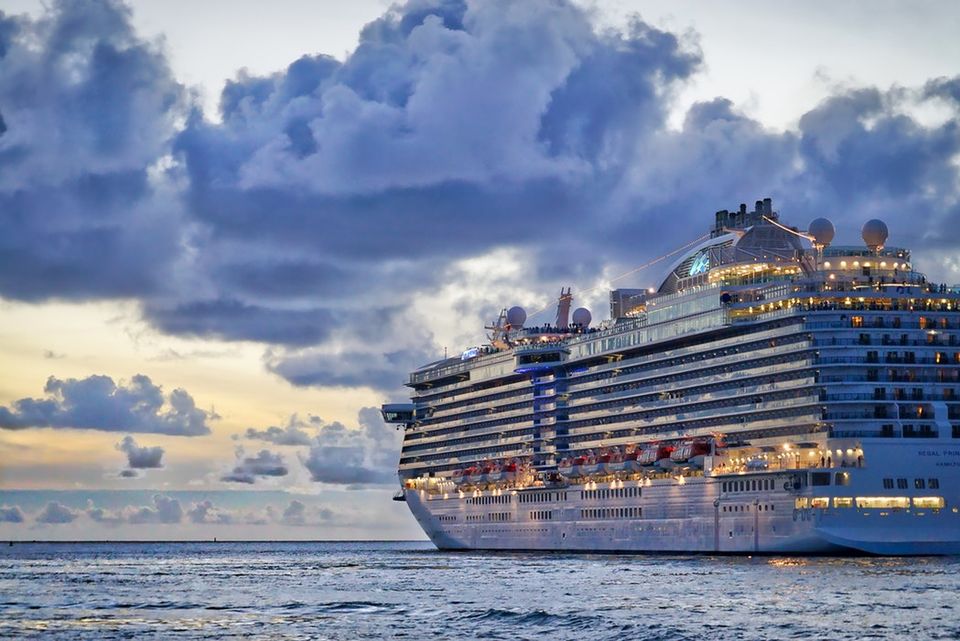 Planning for cruise vacations is essentially made up of 2 components:
1. Before Departure for your Cruise holidays
2. Onboard the Cruise
Whether you're planning for your first or subsequent cruise holidays, our pragmatic tips will help you prepare for your cruise packages so all your doubts are cleared and you eagerly look forward to your cruise vacations.
What to know before cruising
Once you are sure you are going on a cruise holiday, consider these things to know before booking a cruise:
1. We believe you'll be booking a cruise from India so many of the typical problems are sorted itself. If you want to book yourself, you may need to research a bit for finding the best cruise holiday offers available in the area you're planning to take your holidays in. Cruise Ship advice: Look for Peak and Non-Peak prices as it can save you a bundle! Holxo Holidays' Singapore Cruise package is a fine example of exploring a destination along with a cruise vacation.
2. Booking a cruise for the first time? Make a list and check it every night. Spread the word in your family WhatsApp group as different perspectives can offer insights which an individual mind may miss. Give the list a final check on the night before you leave so you're sure everything's in place.
3. Pack that cash and card; you'll need it for frequent transactions before you reach the cruise, as well as on the cruise for tipping purposes. While you will largely use your card on the cruise, it will be prudent to carry a few $1 bills for tipping purposes. Tips or Gratuities as they are also called are sometimes included in the total fare. Please do confirm this and avoid paying double the tipping amount.
4. Keep your documents handy. The most important things to do before a cruise- Keep your passport, visa, and travel insurance in a safe yet easily accessible place. If you're traveling with your family, repeat the process for each traveling person- adult or child. Make 3 photocopies of every important document and avoid packing them in the bigger suitcase so you don't waste time at the checkpoint.
5. Pack necessary clothes, shunning the longing for too much or temptation of too little. You may require a formal suit for the ritualistic dining with the captain if your cruise offers it. Other than that, smart casuals like tees, sportswear, shorts, slacks, bathing suits, sundresses etc. will save the day for you. A good pair of comfortable shoes and trendy flip-flops for a stroll on the deck while on your cruise vacations is highly recommended.
6. What to know before going on a cruise - Pack these nifty essentials that will prove useful on a cruise:
a. A small night light as the cabin can turn very dark during nights.
b. A multipurpose adapter for your gadgets.
c. A water bottle- Water comes at a steep price in the middle of the sea, so filling your bottles from the free dispensers will save you enough in a day to pay for all the gratuities!
d. Towel clips as the strong breeze on decks can take them away in a flash.
e. Potpourri or Spray- the cabin bathrooms usually smell of odor due to an absence of fresh air.
f. ALL the chargers- phone, camera, laptop, Bluetooth headphone or speaker etc.
g. A few polybags for wet clothes and slippers.
h. Phone and Passport plastic pouches.
i. Mosquito repelants. There aren't any in the middle of the sea but ports are known to be a happy breeding ground.
j. Sunglasses for everyone.
k. A small backpack to carry a water bottle, towels, clothes etc.
7. Take your medicines with you on your cruise vacations. Packing common medicines for constipation/diarrhea, motion sickness, allergies etc. will be helpful on a cruise, especially if it's your first experience. While every cruise has a fully-equipped medical facility and staff to handle almost any emergency, they are prohibitively costly- usually 10 times the cost of similar facilities on land! Do buy a seasickness medicine from the port or city before embarking. Dramamine is a common one.
8. If you're planning to use the spa while on your cruise vacations, try to book from various cruise vacation deals from Groupon of the city where you embark. A $119 treatment can be a steal at $29 on Groupon!
Onboard the Cruise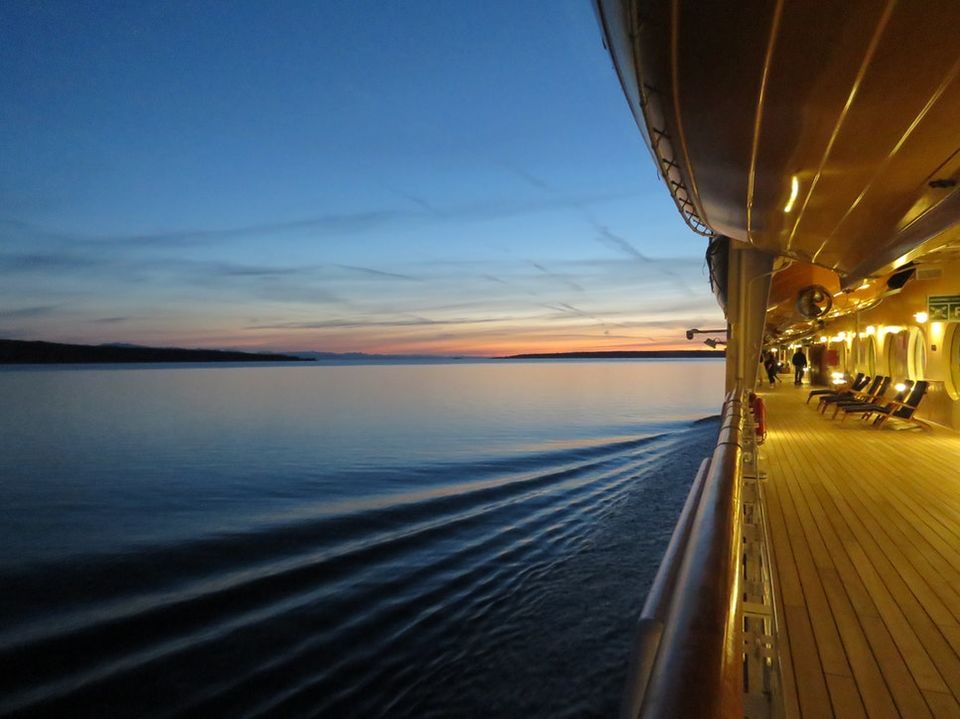 Once you are sure you are going on cruise vacations, consider these things to know when going on a cruise:
9. Mobile phones are best when switched off! The roaming charges can dent your cruise vacations budget enormously. It's better to put them in flight or airplane mode the first thing on entering the cruise- that way you will also save on data used unintentionally. You can buy Wi-Fi packages at the cruise if you absolutely need that but remember they are pretty expensive.
10. Settle for an inner cabin. As it's your first time, you will be eager to roam around more than stay in your room, so splurging on a balcony may not make much sense. The money thus saved can cover most of your excursions on the shore.
11. A balcony is great if you can shell out more. Nothing beats the whiff of cool breeze and fresh clean air the first thing in the morning of your cruise vacations. Plus the view!!!!
12. The cabin walls are really thin! Try to keep the TV and conversations down, especially between the sheets!
13. Try eating at the dining room. Every single time. There are more options than what they serve in room service. Plus you can enjoy the cruise vacations ambiance with so many revelers around! Cruises often also have specialty restaurants at a nominal cost, so you can treat yourself to a hearty meal without burning a hole in your pocket.
14. Rise early for an entire day's leisure. Most of the people on a cruise like to do nothing and laze around on deck chairs. Hence these are in high demand. Hitting the deck earlier to lounge on a strategic deck chair is almost priceless on a cruise!
15. Let your kids have a blast with childcare on board. Cruises typically offer plenty of cool features for kids like onboard waterslides, rock climbing walls and surf simulators, plus fun features like game rooms, and teen-only nightclubs, among others.
16. Save on taking pictures with some old-fashioned requests. Cruises typically charge $20 for taking a picture on deck; requesting someone- anyone- to take a picture of you on cruise vacations shall be a welcoming save!
17. DO complain if you're dissatisfied or the services and food does not meet your standards. Cruises are extra sensitive to such complaints and will positively extend a solution. Be respectful though!
18. Wait for shopping until the last night. Most of the items are massively marked down so you can have your pick and save some money for the ports too.
19. Excursions on the shore are unbelievably fantastic! Do take a few of these within your budget; better still, try to expand your budget for them! These are things you won't be able to do ever again so make the most of it. While you can book them onboard, we strongly suggest you to book a few you'll really love to do before boarding to avoid last minute disappointment due to the high number of passengers on the cruise.
20. Wait for disembarking. Cruises are huge and there may be 4000 people who will exit at the same time! Enjoy your breakfast rather than waiting in a queue.
Book our Singapore Cruise package that allows you to discover Singapore while delivering a knockout Cruise experience.
Are you a seasoned cruiser? Help us improve this article with your experiences. We'll ensure we make you famous with your name alongside your tip.