Someplaces you really need to go inorder to believe them!
One such place is the Living root bridges of Meghalaya - Nongriat to be more precise. Being someone who loves nature , I had seen the pictures of living bridge just a year ago and made my mind I really need to go there(and also 100+ such places) So it was just one of my small dreams to go and experience it soon - I never realised I might be planning for the trip so soon and that too with the most unexpected people - my family! While it's just as normal to travel with your family, its almost a different thing when you're planning a trek with them.
So then started our journey of a thousand miles(3000 steps to be more precise). While the trek is a medium range trek with well constructed steps, I would advise to go only if you're really very keen and in proper shape. I don't mean to scare anyone, as you don't need special skills for this trek, just a habit of regular walking and good health. We completed this trek in a day due to shortage of time since we just devoted one day for Nongriat - but I would suggest to atleast use 2 days or if you really want to be lost - use as much time as you have because there's no such time as enough.
We began the trek around 12 when we reached the base vilage, Tyrna which is around 1 and half km from Cherrapunjee or Sohra(as the local people love to call it). The driver suggested we take a guide - but you don't really need one because the steps are enough. However if you have a lot of luggage or are not much sure about the way you can hire one at Rs 600. You can also buy a stick from the locals, which will help you while walking as some areas do not have proper support walls.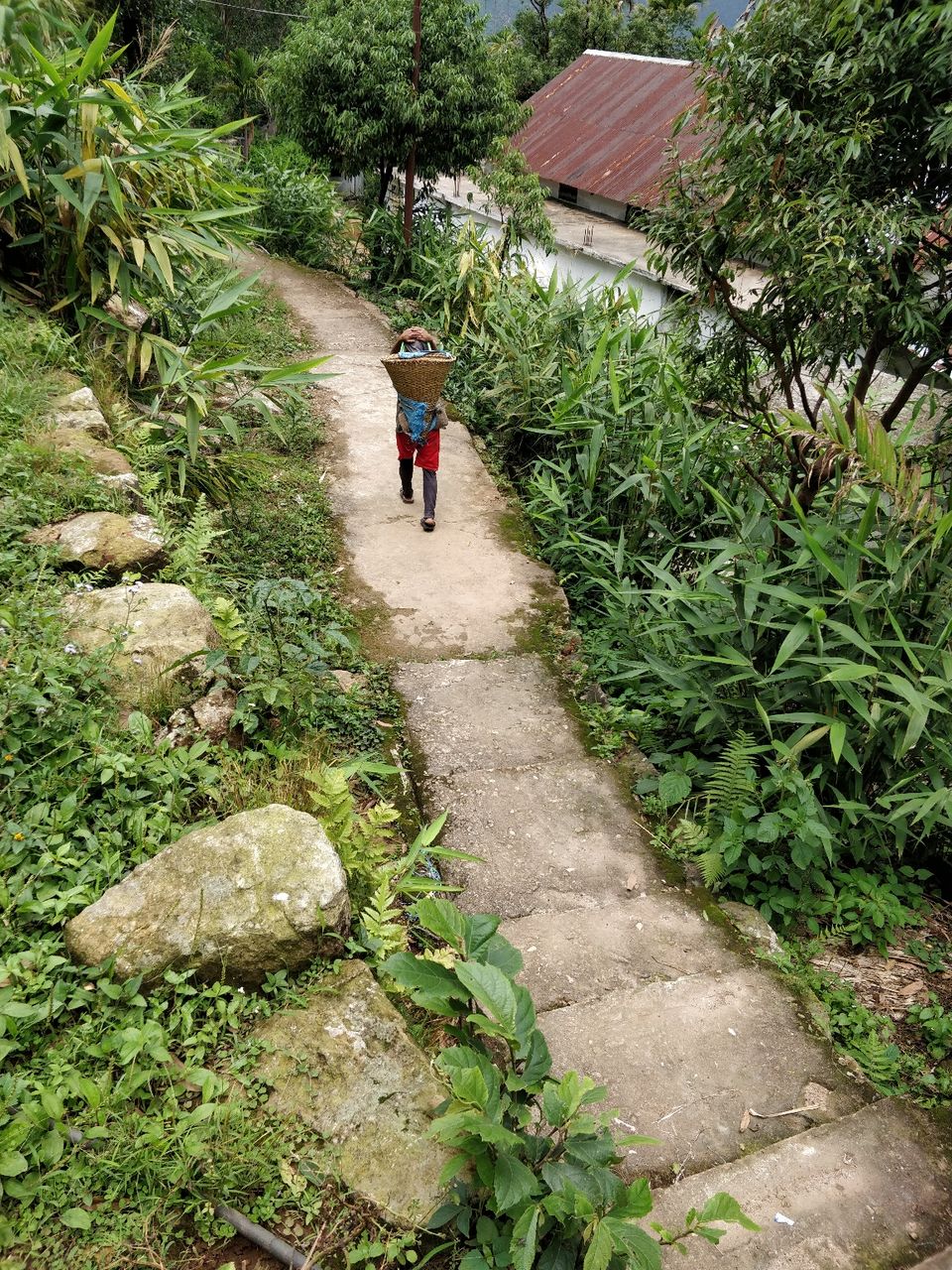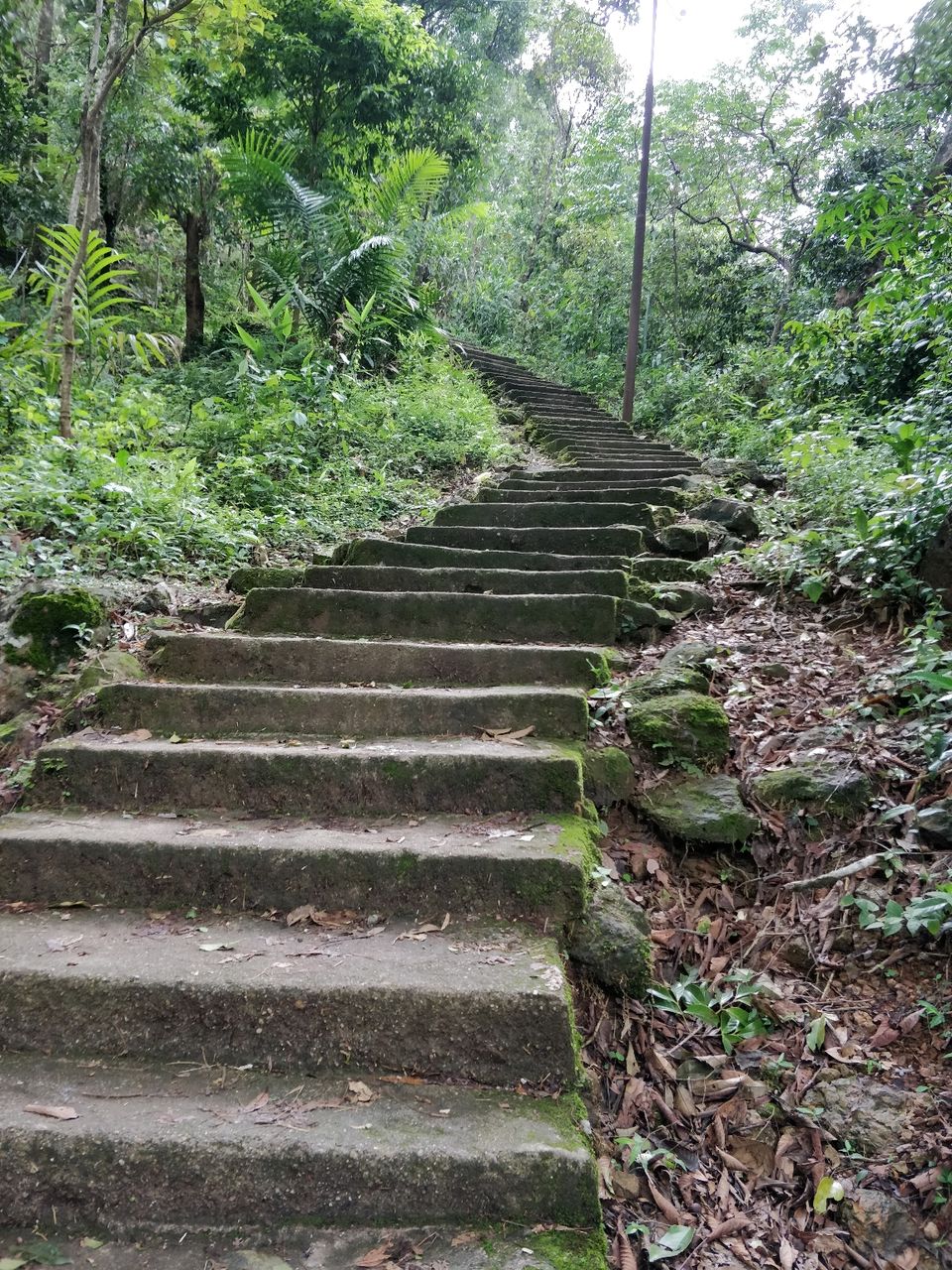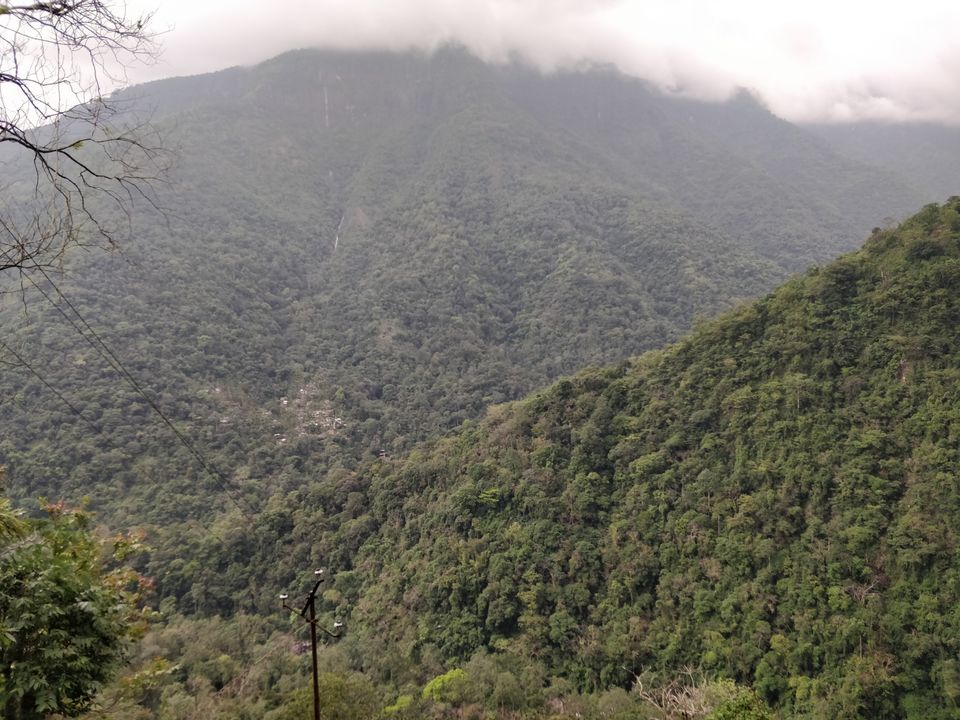 As you enter the way of steps you start admiring the things around since the pathway itself is so beautiful with different kinds of flowers and trees around.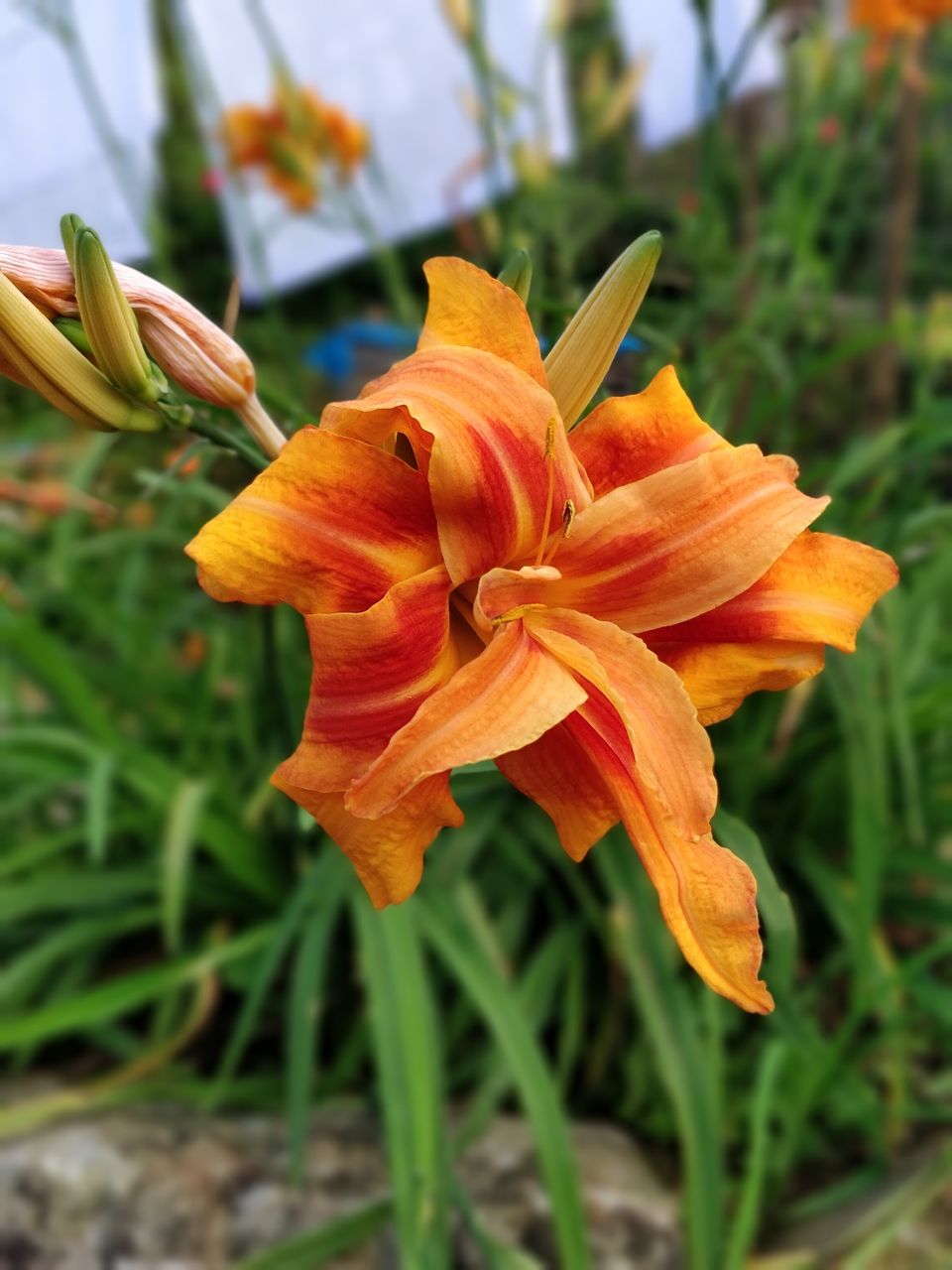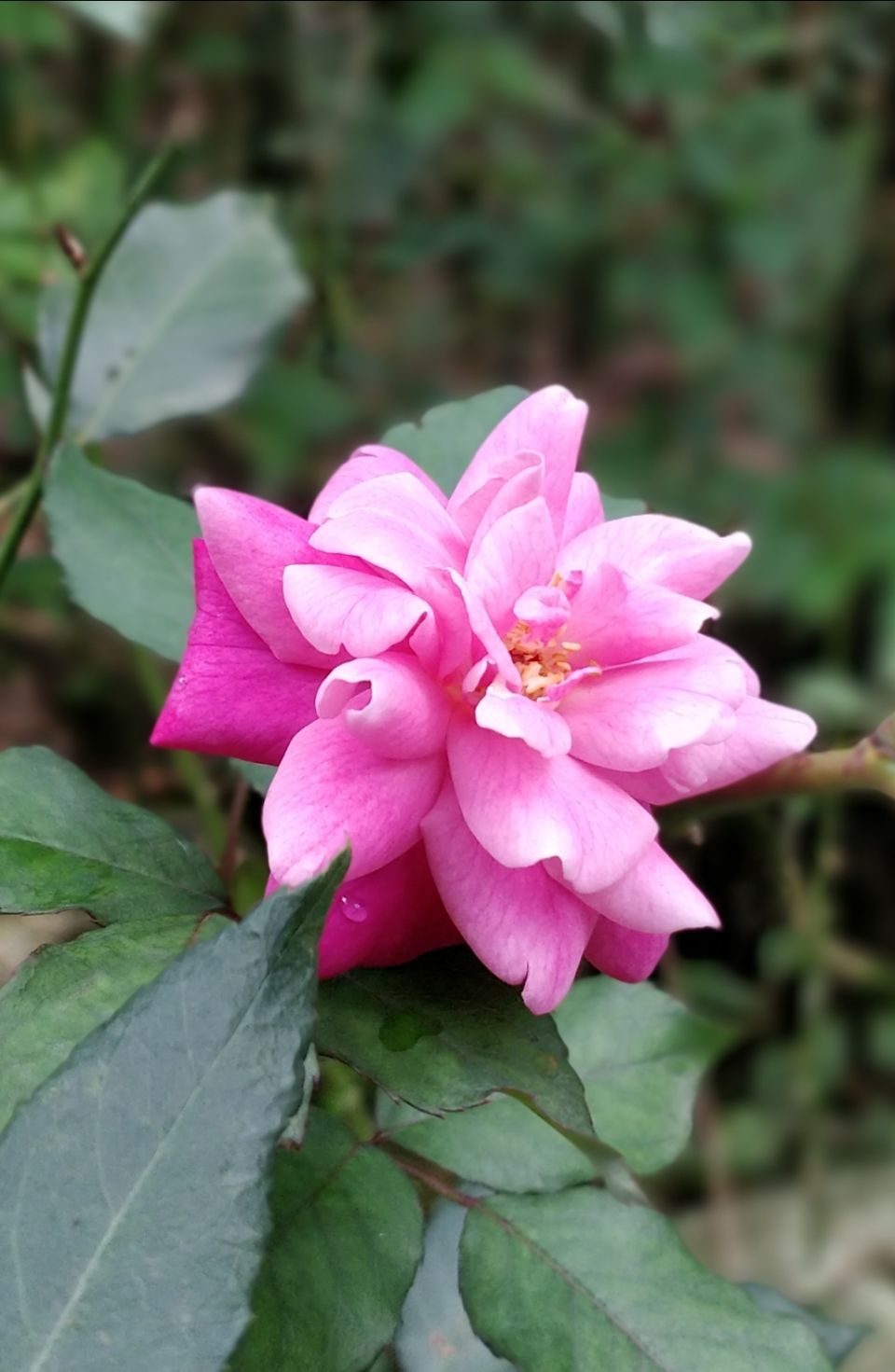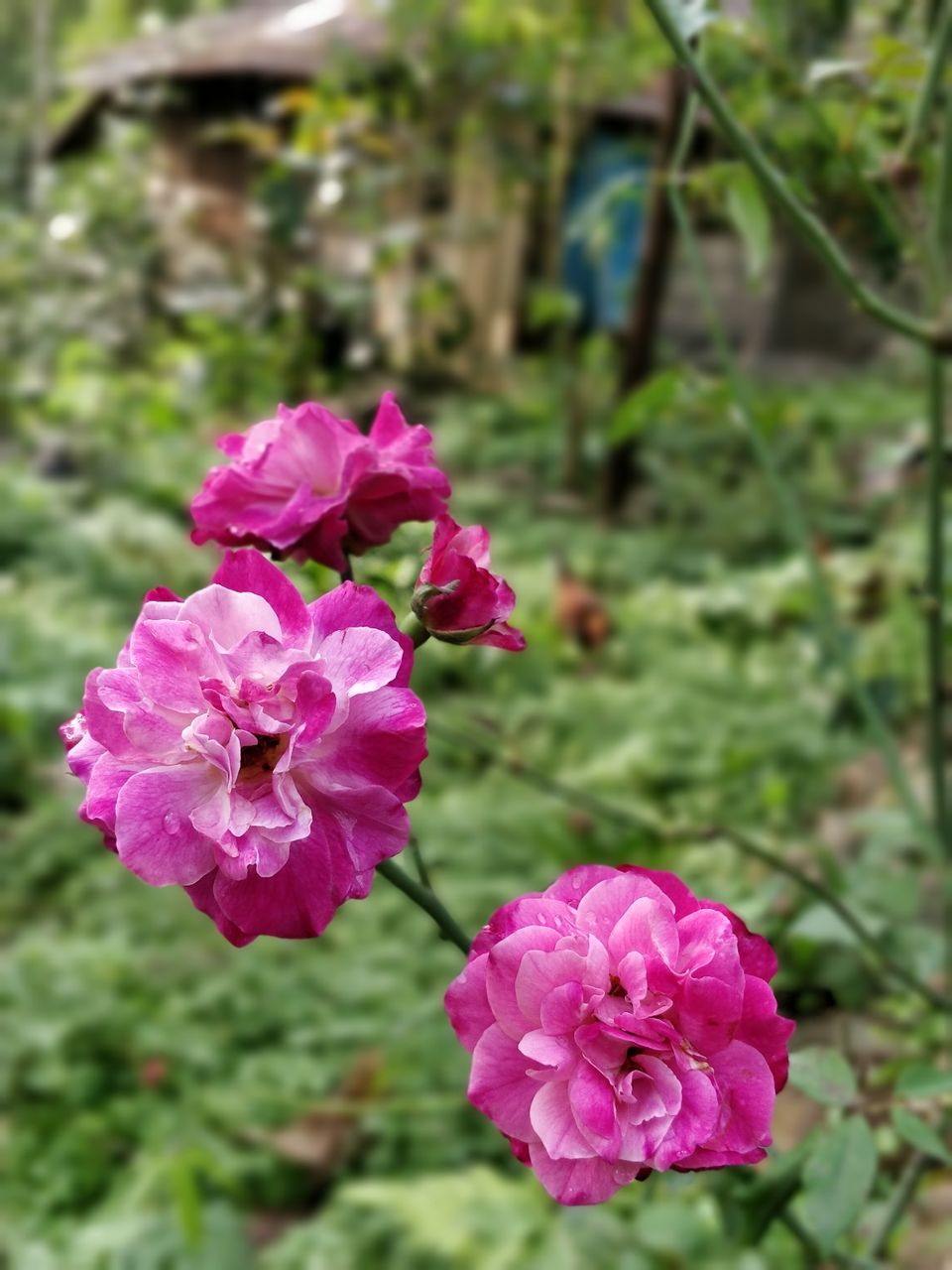 After walking continuosly for 1000 steps, there are two ways - a fork in the road and a signboard which shows the Long Root Bridge, which goes towards the single root bridge. Many people who want to just experience the living bridges go until this bridge and return back. You can find streams and rocks around and also see the old bridge which is no longer used for crossing.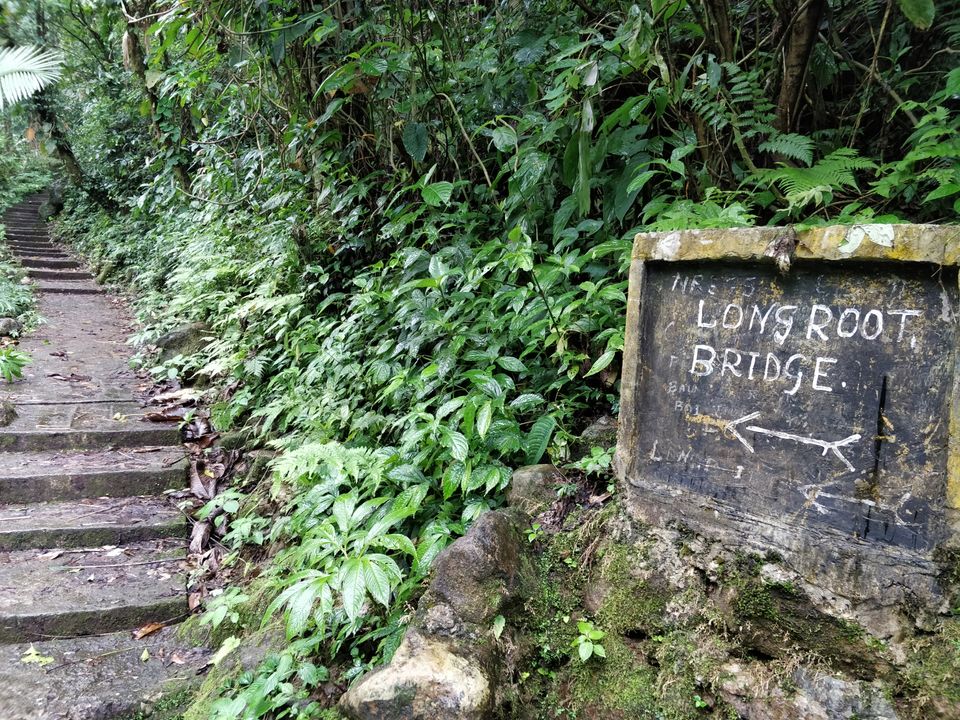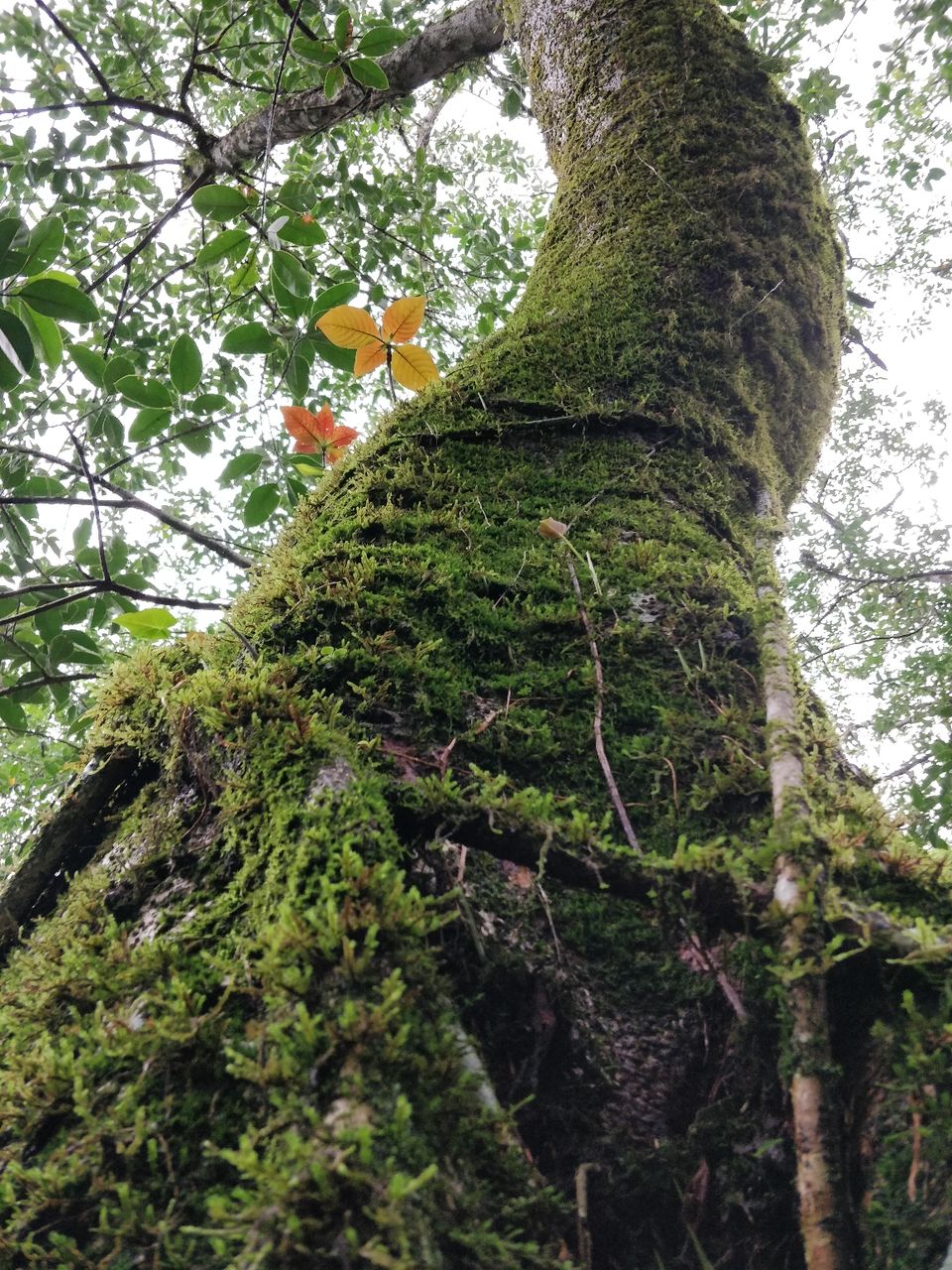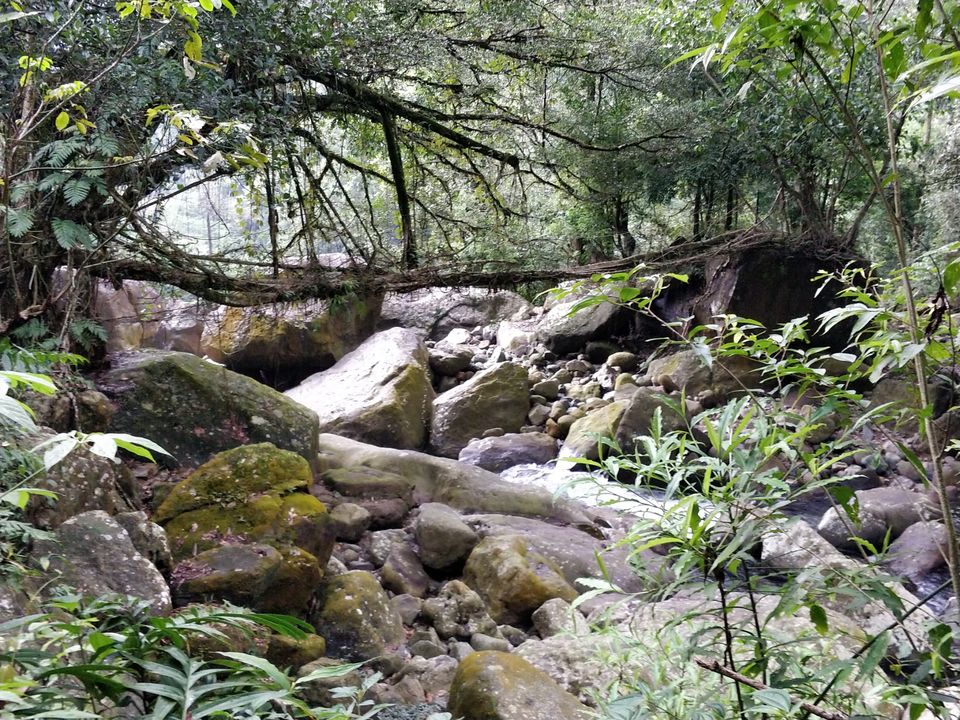 The long root bridge is a single narrow bridge made from roots and bamboo sticks where you can hear the sound of streams which are flowing below making it more beautiful and at the same time a bit scary. Also, only 2-3 people are supposed to travel the bridge at one time. You can explore many  short living bridges nearby but this one is the longest.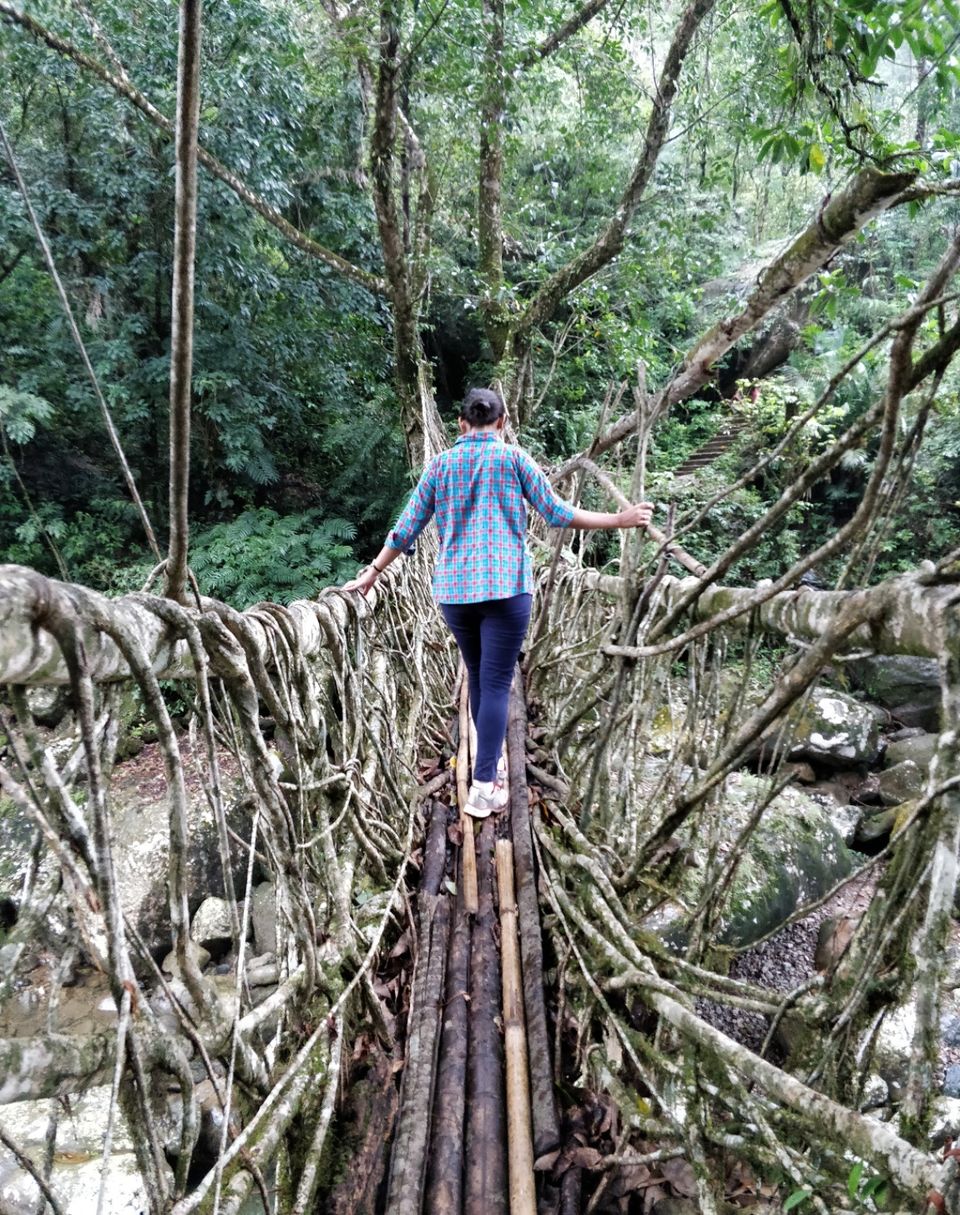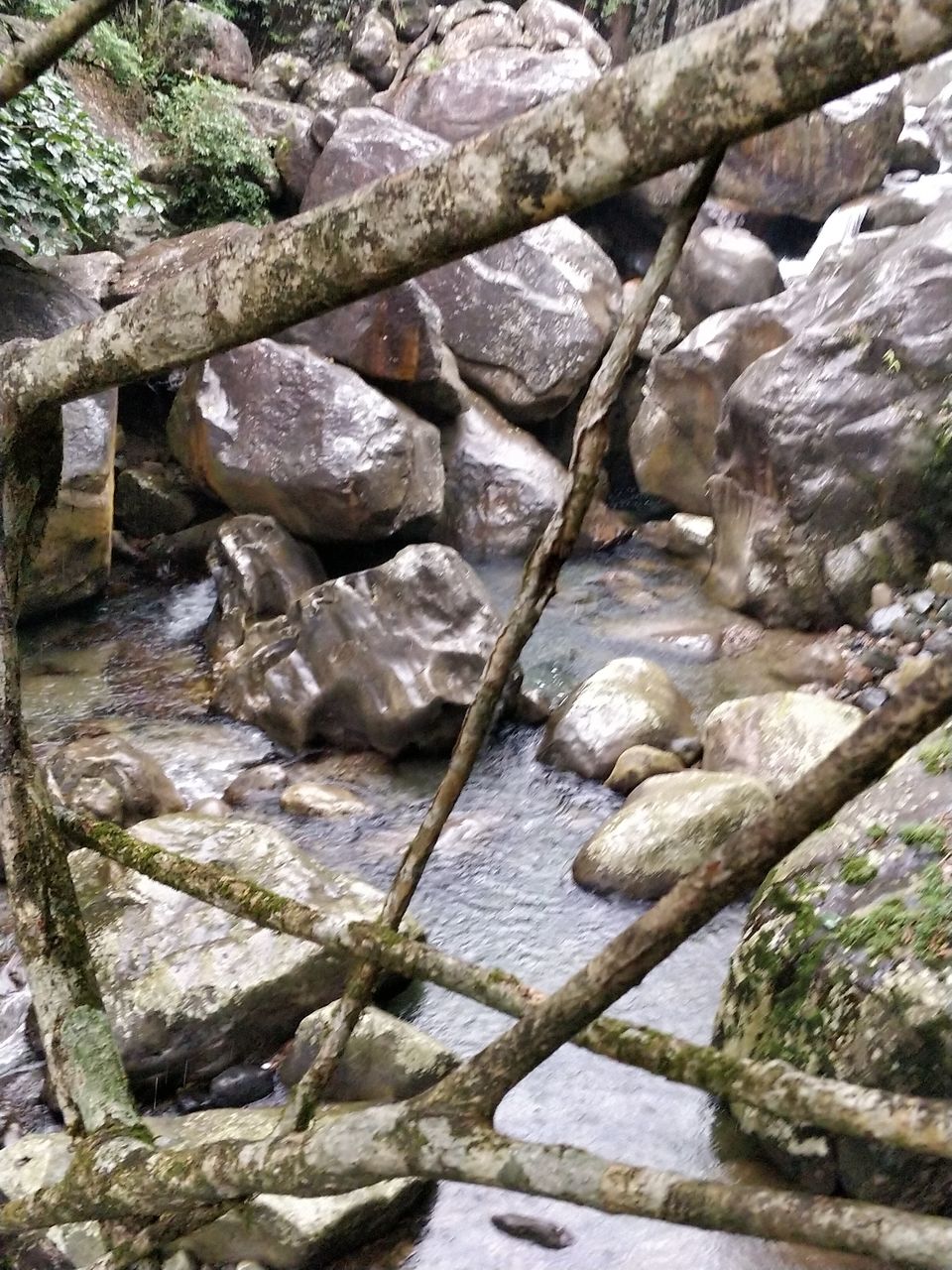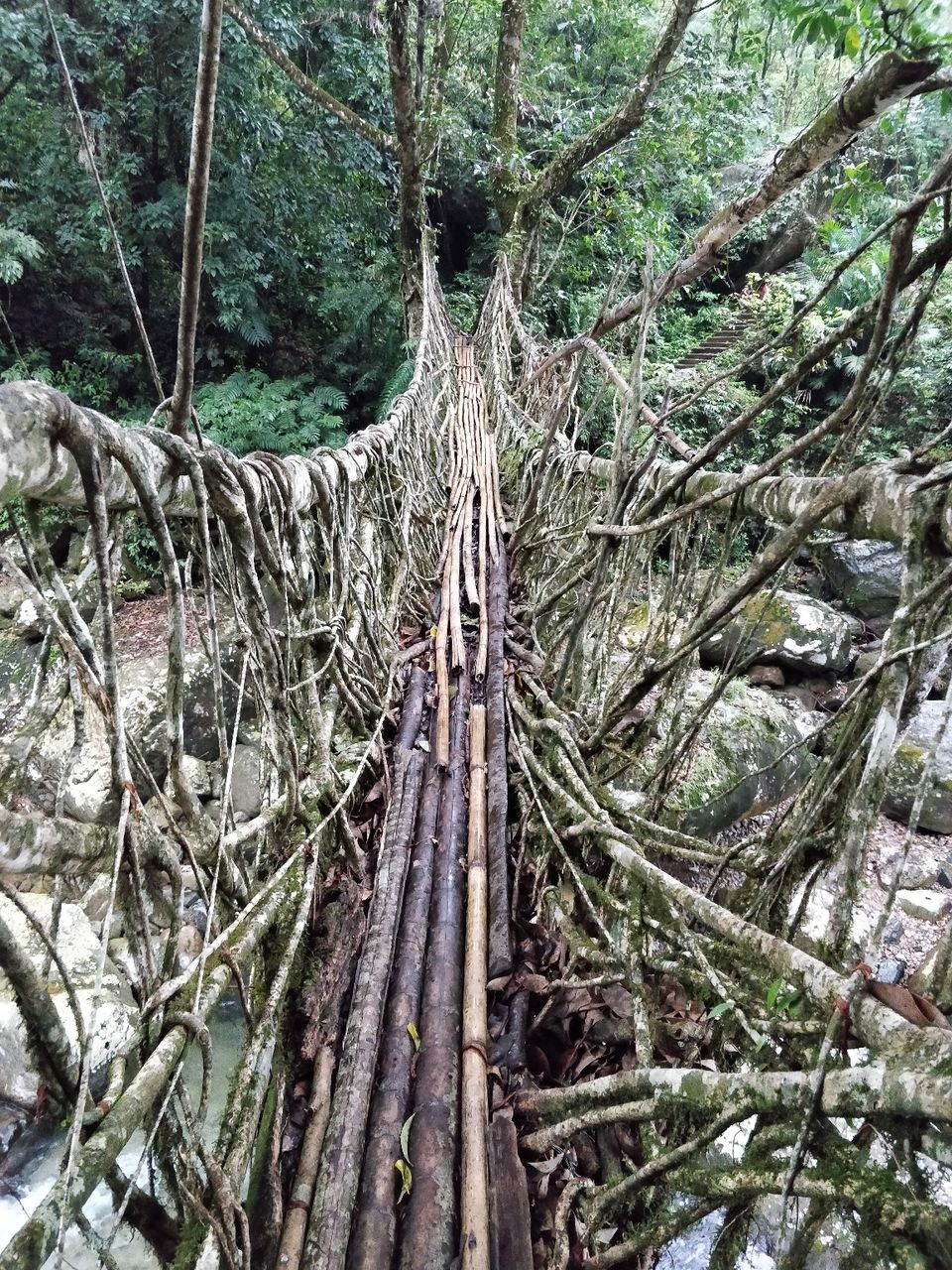 Bridge 1
We again reached a point where we had 2 options - either to return back or to go forward 2000 steps towards the double decker living bridge. We went for the second one (obviously) since we didn't want to miss the opportunity. Just as we were about to start the journey we came across a shaky bridge - even if you're really strong will minded you do doubt whether the bridge will break or not. And that's when you realise that all you need to do is trust!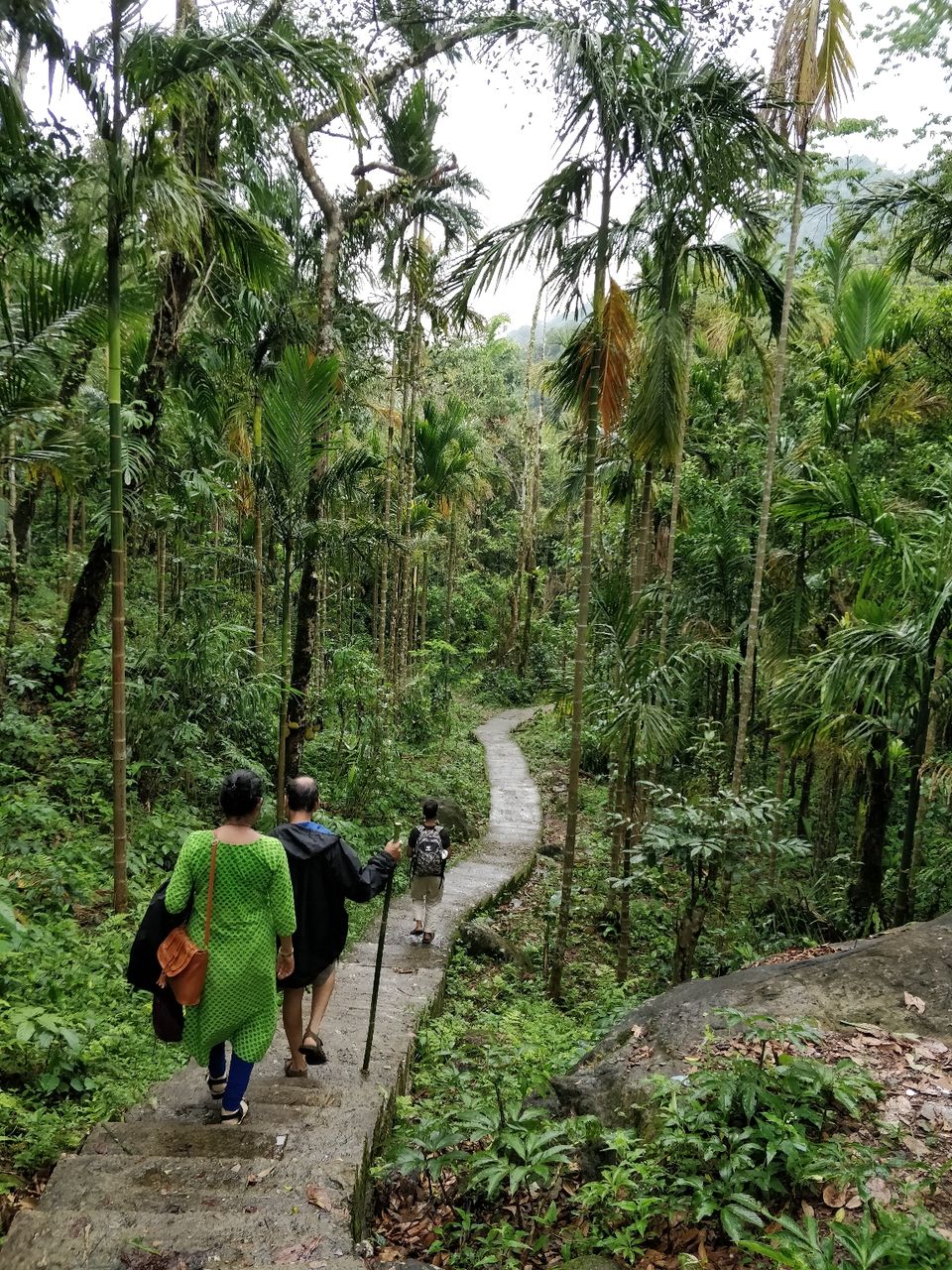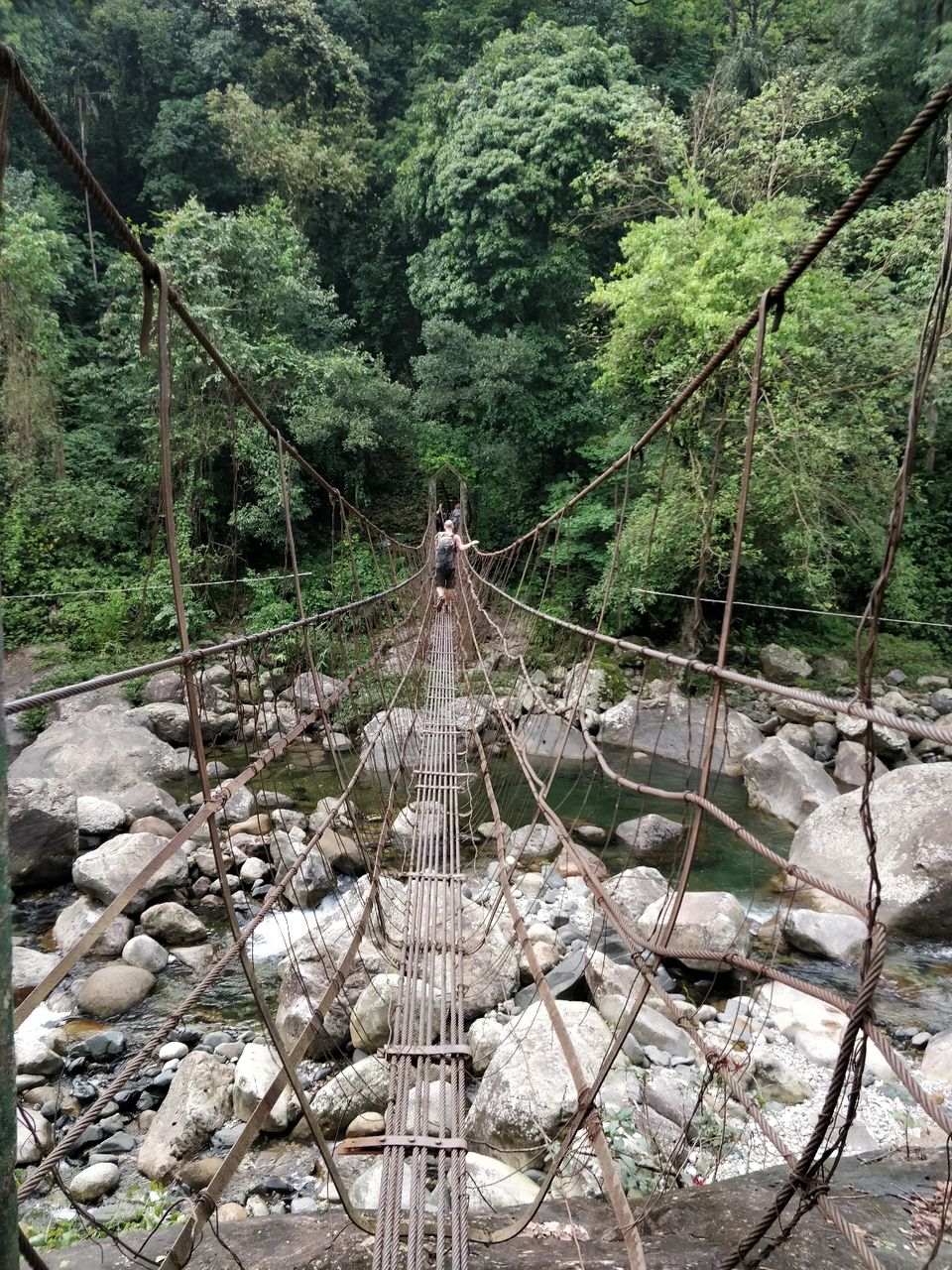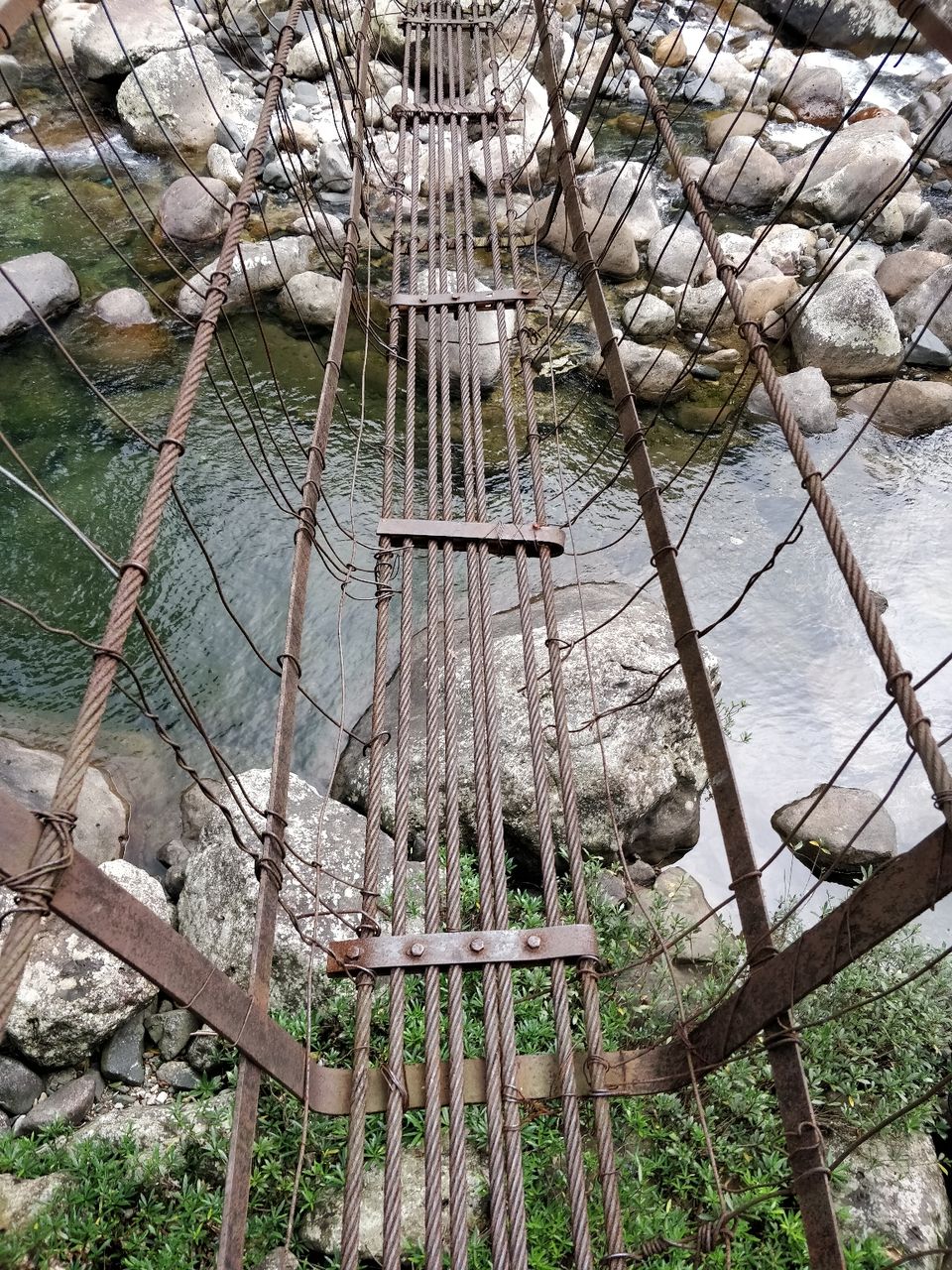 Bridge 2:
After crossing a series of steps both up and down, we  came across another Suspension bridge which was quite sturdy than the one before and could be crossed. We could see the old non-functioning bridge beside and crystal clear blue-greenish water(it sure makes you feel to have a quick dip). Since we could hear the sound of waterfalls and people , we knew we are very close to the destination.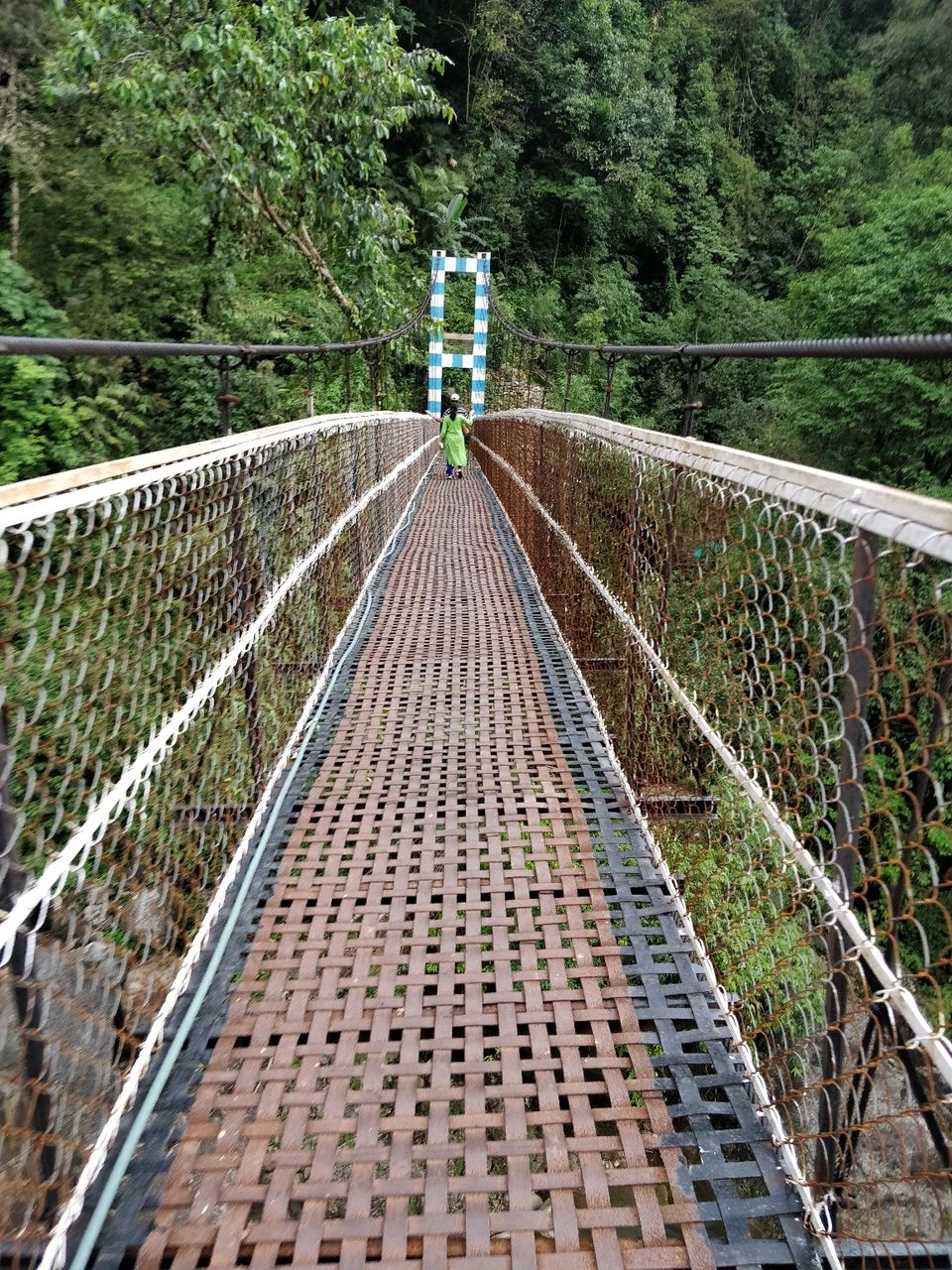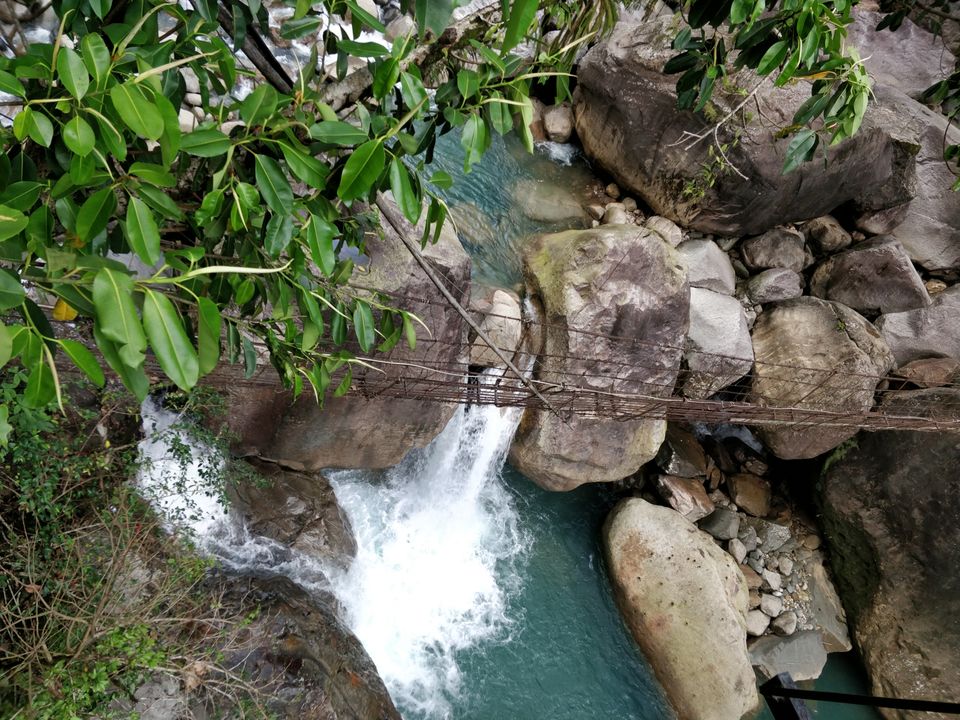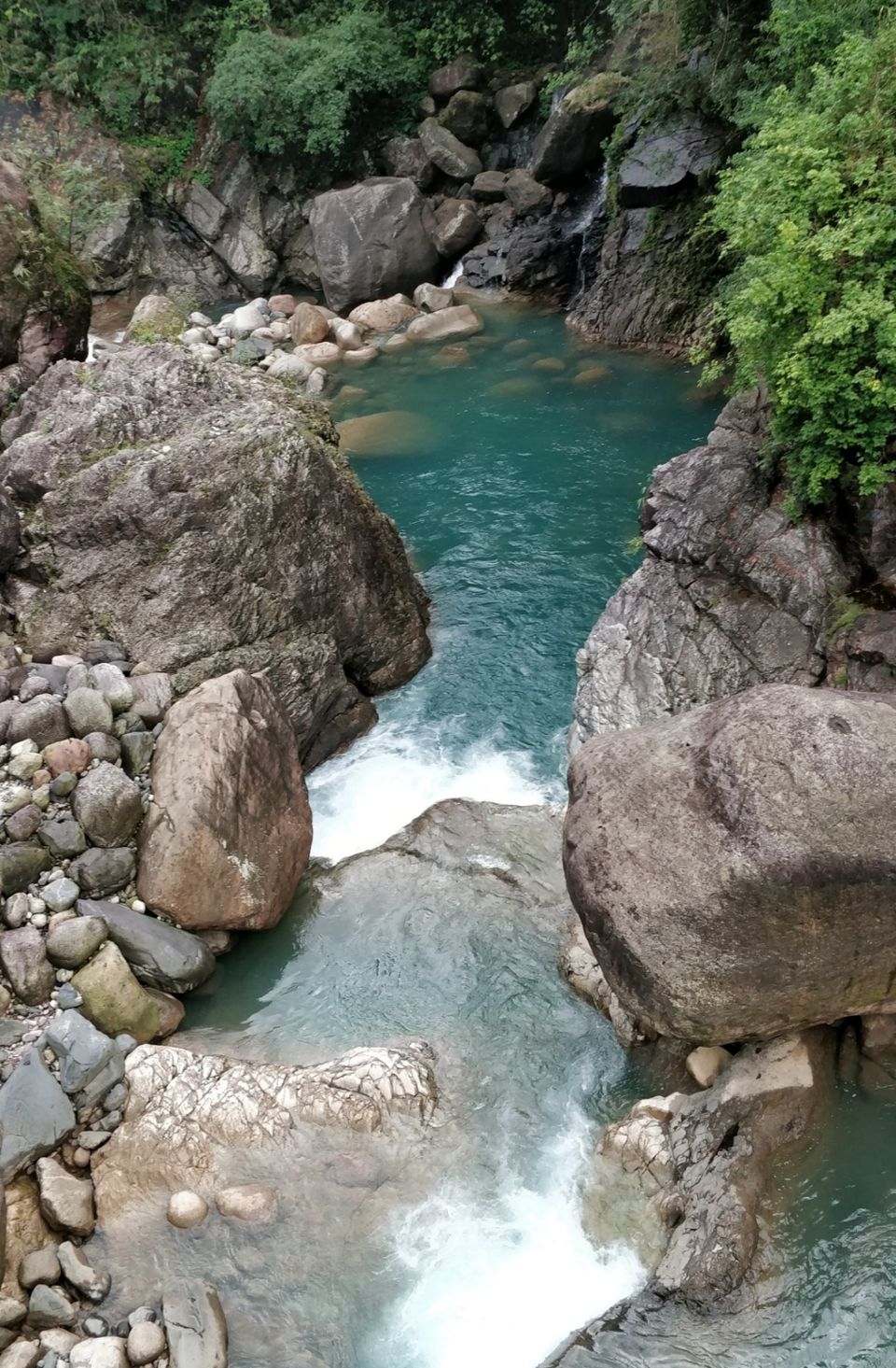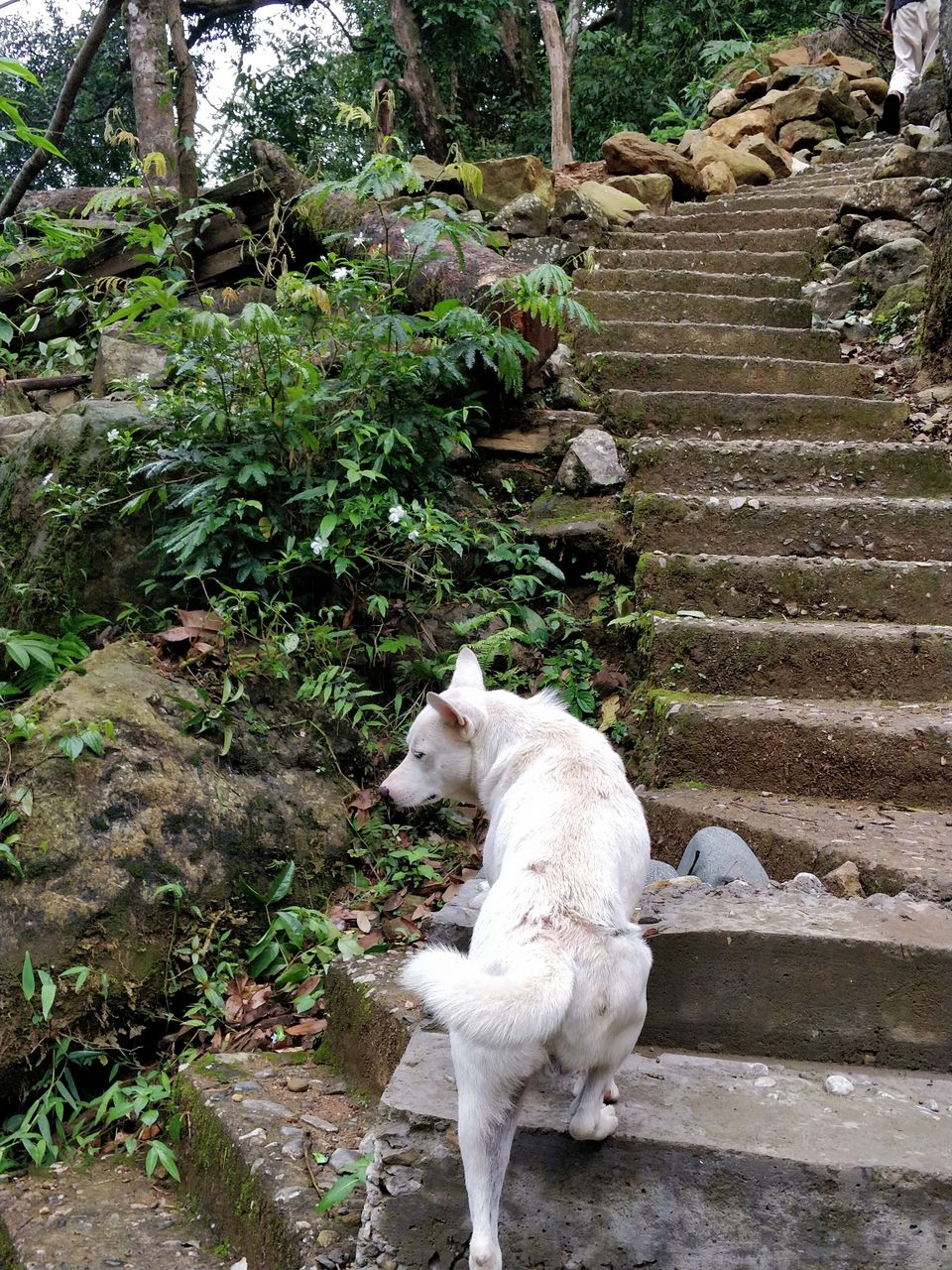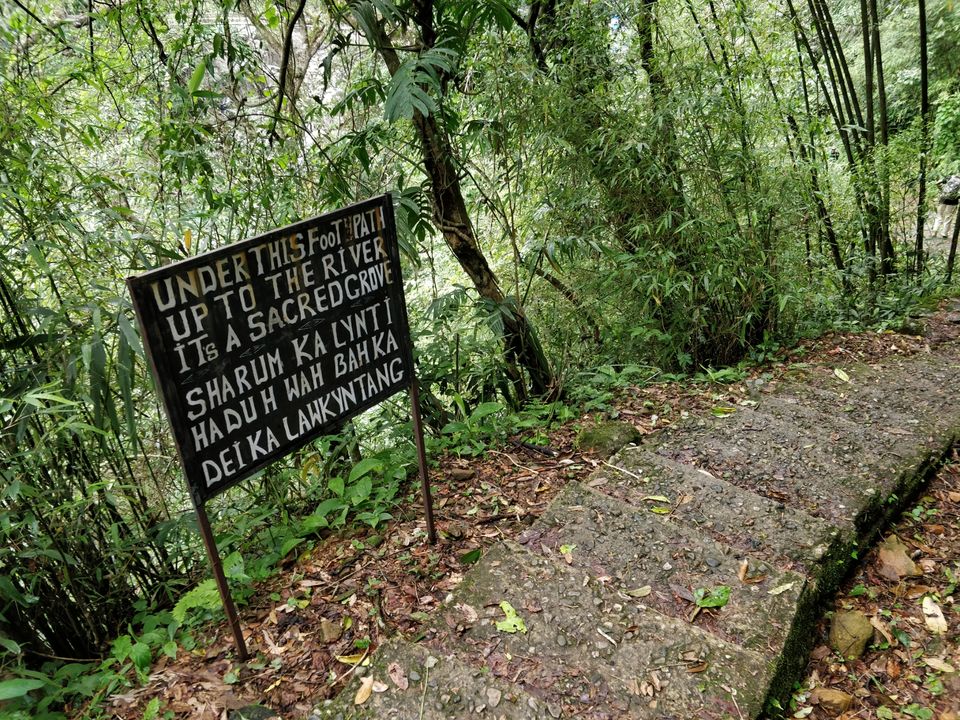 And finally after crossing 2000 steps or so, we reached the location. We had to pay some nominal entry fee and we could see a few guesthouses for people who wish to stay overnight. As soon as we reached there the first reaction was - It's exactly how it looks in pictures! The first thing I did was walk across both the bridges and to really feel them - I could actually not believe I was there already! The next thing was I left my bag across and went and sipped my legs in the water streams adjoining the bridges. The feeling was just beginning to sink in when I found small creatures tinkling my feet - you actually have a ntural pedicure here. After experiencing the bridges and the small waterfalls - I just took a mental picture(I did take a hundred normal pictures before) with the living bridges across and the tiny waterfall opposite it along with the crystal clear water where I was dipping my feet - the feeling was simply unbelievable!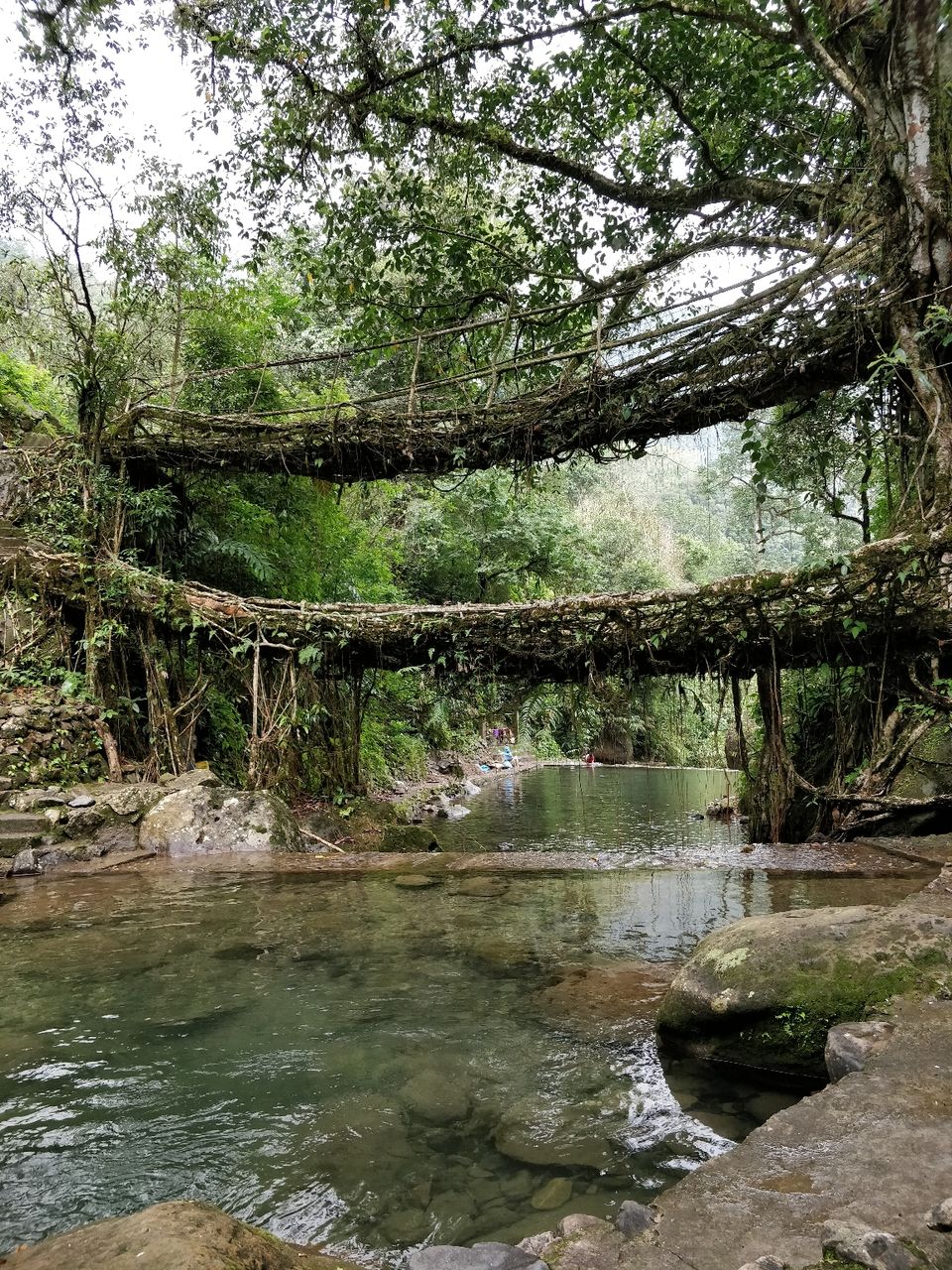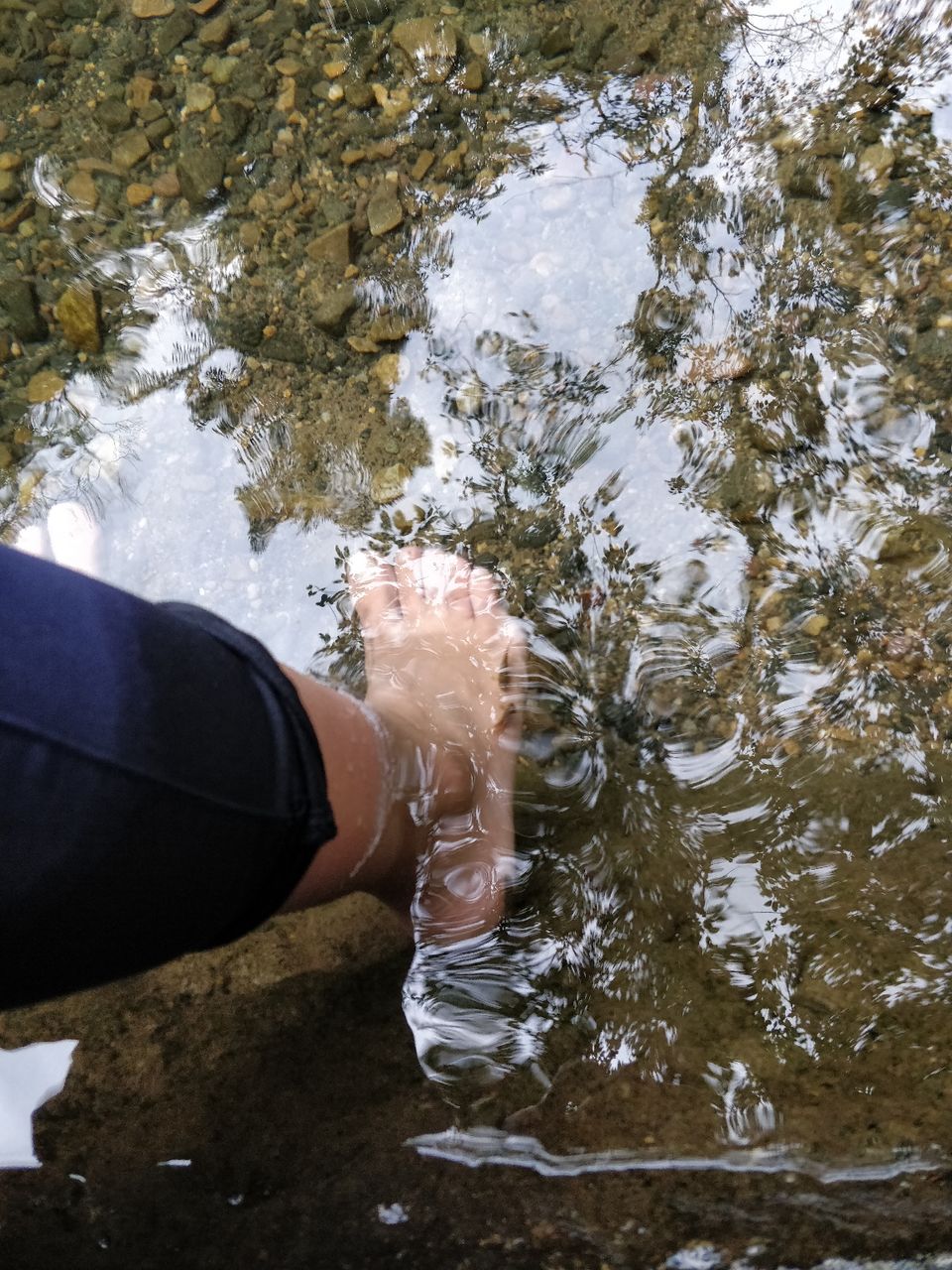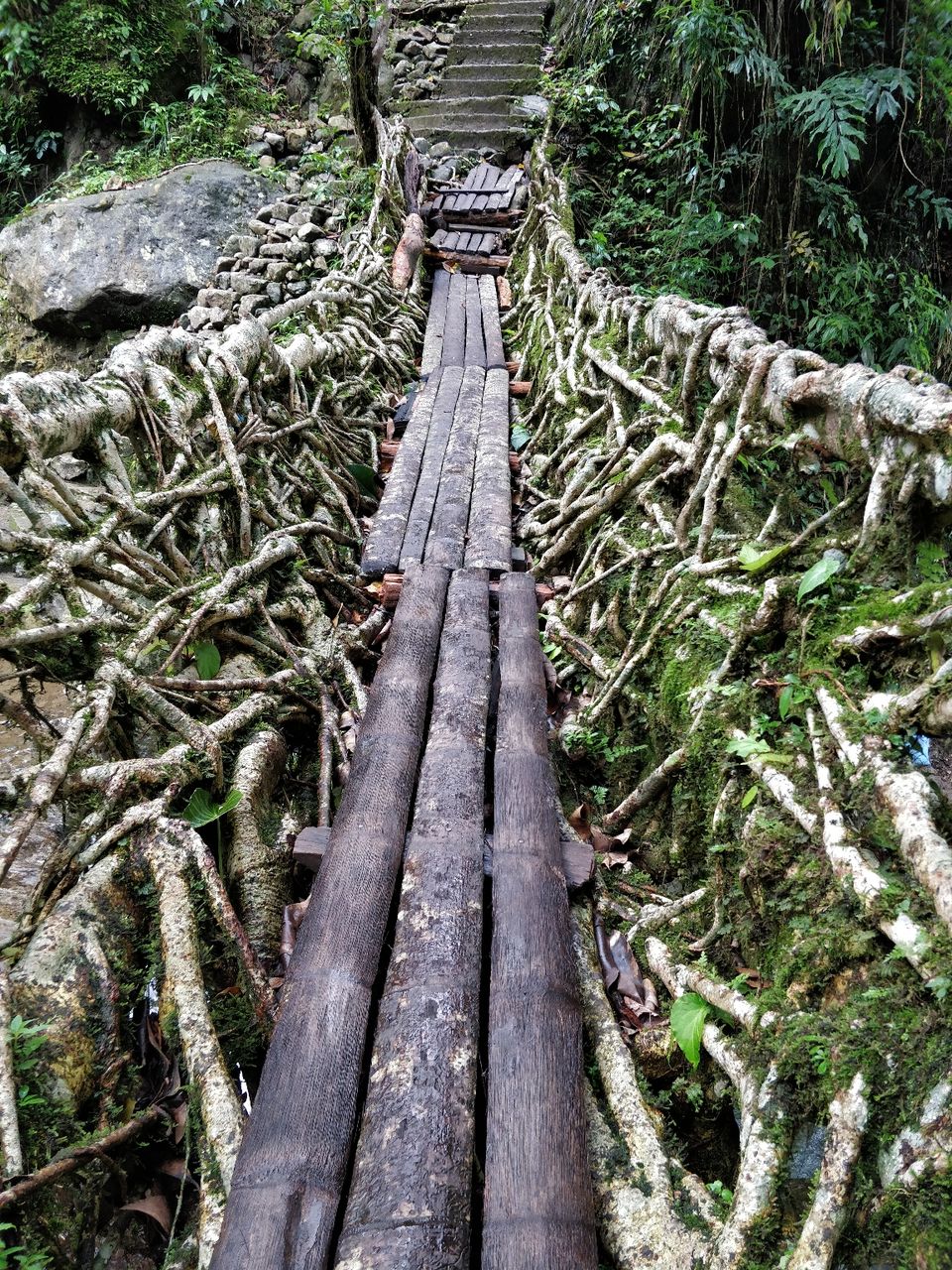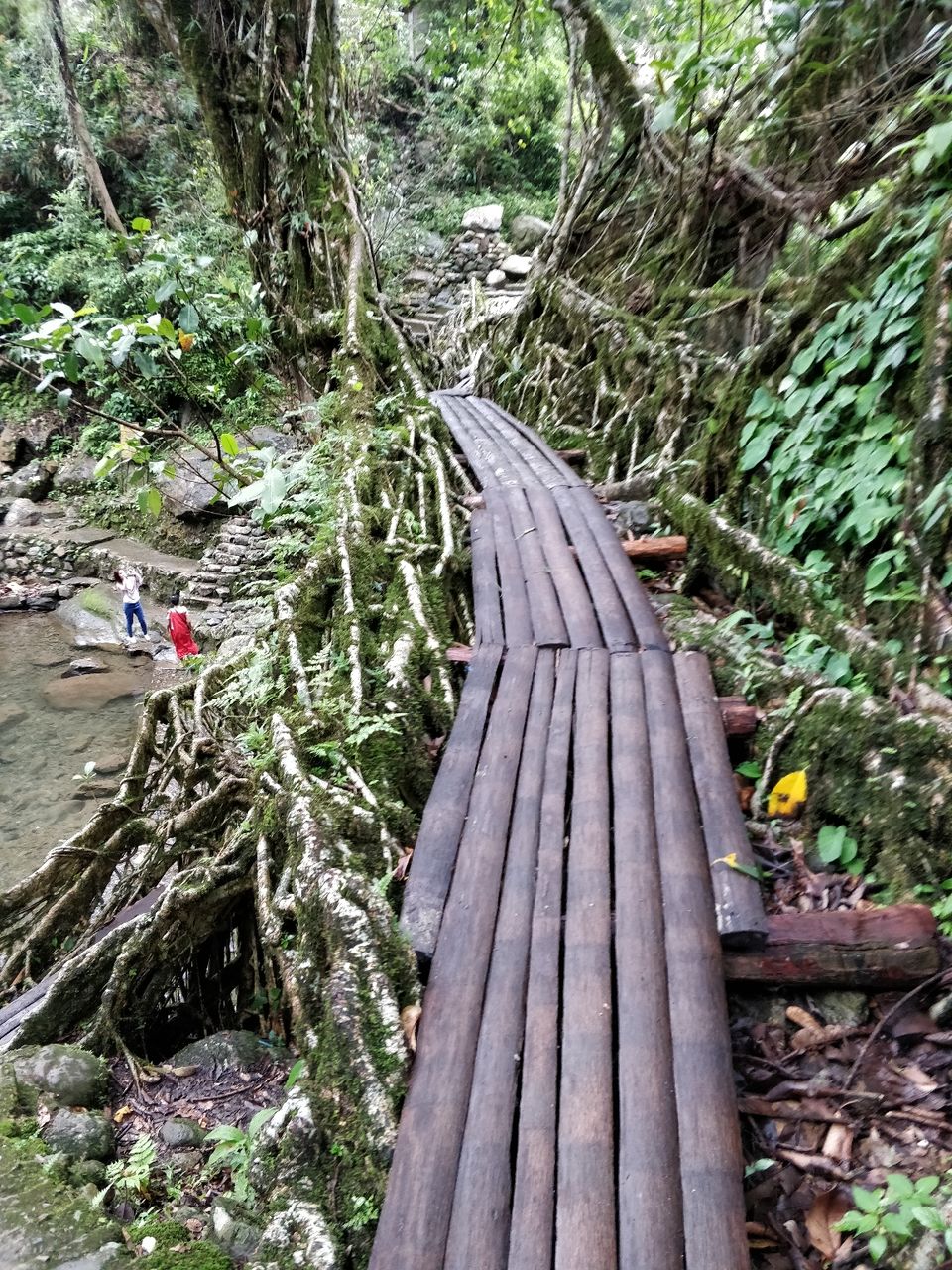 If given a choice I could stay forever here at this place and would love to be lost in the nearby villages. If you really have a choice I would urge you to stay and wander around - explore the nearby villages and many such living bridges. Also plan to visit the Rainbow waterfalls which are around an hour from here. The entire trek till here is so tiring that you really need to rest for a while inorder to have the energy to return back. Just imagine how these people do it at such regular times with so much ease. We rested for a while and started our return journey which we knew wasn't going to be easy - especially when you know there's nothing to watch out for(since we needed to climb 3000 steps without a halt) But I can say the scenic beauty around really helps you get through the entire journey of 3000 steps!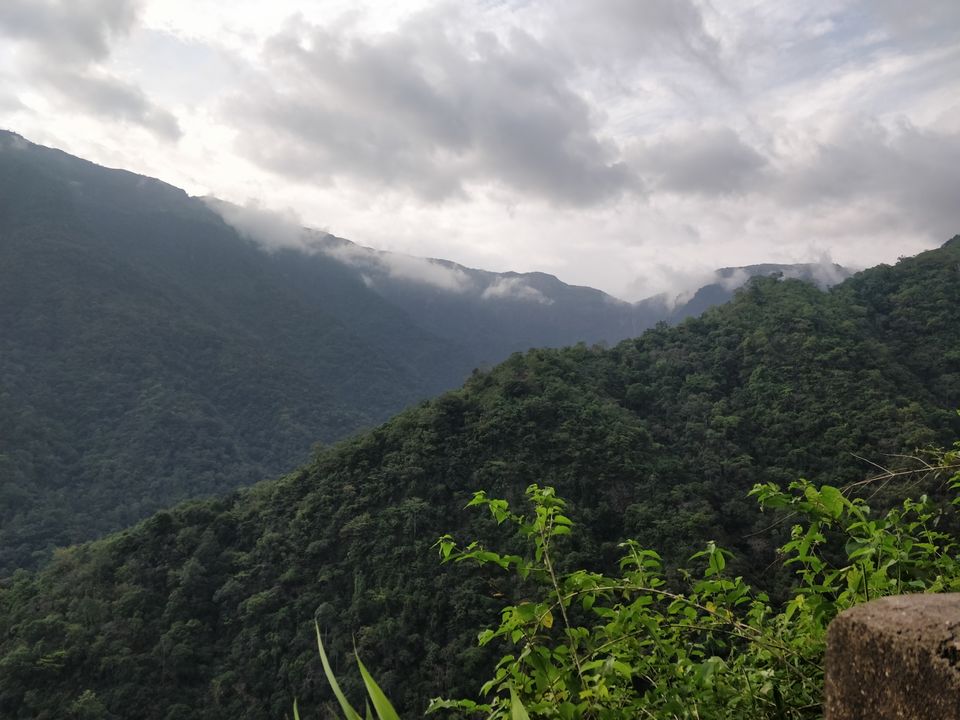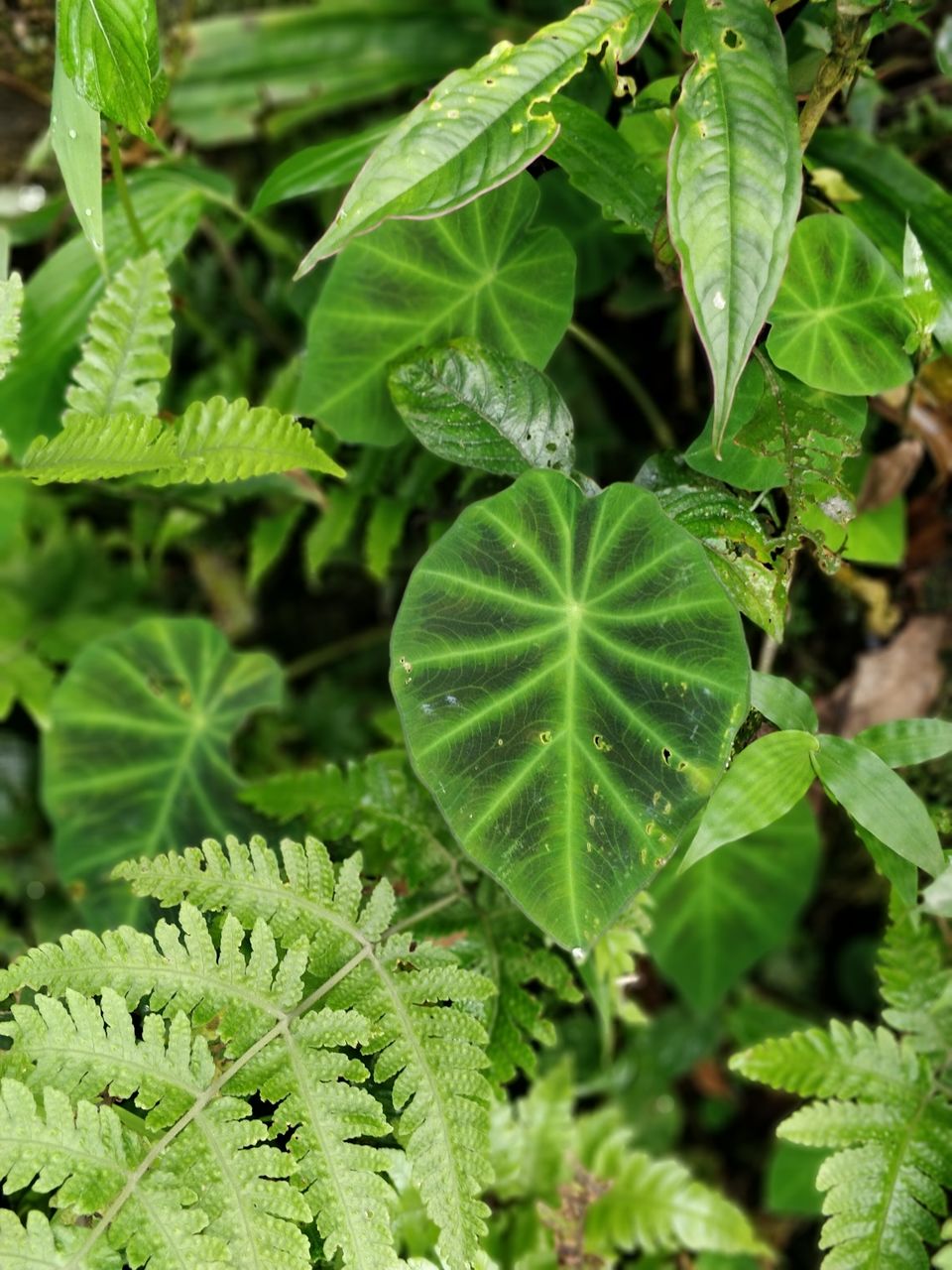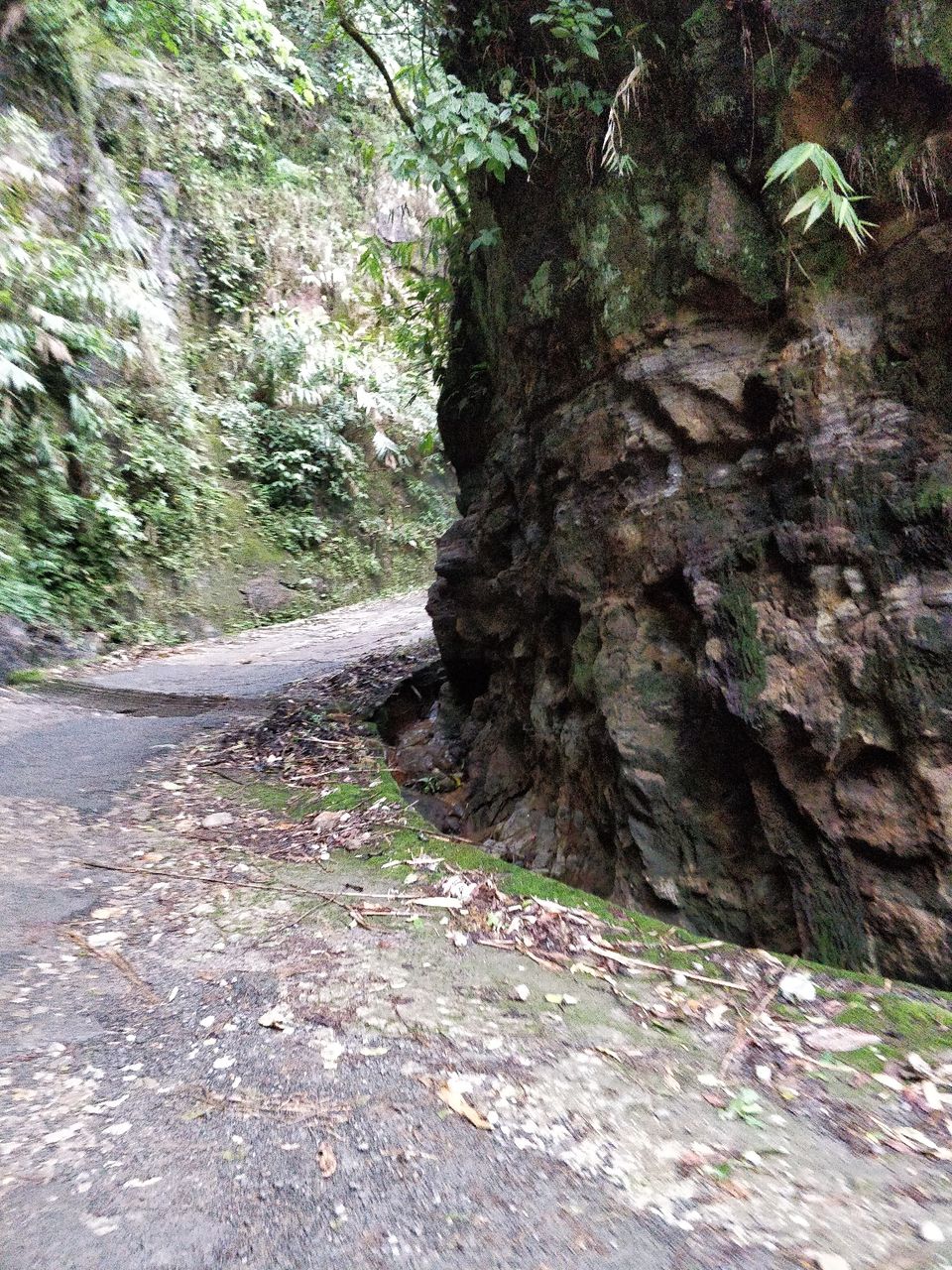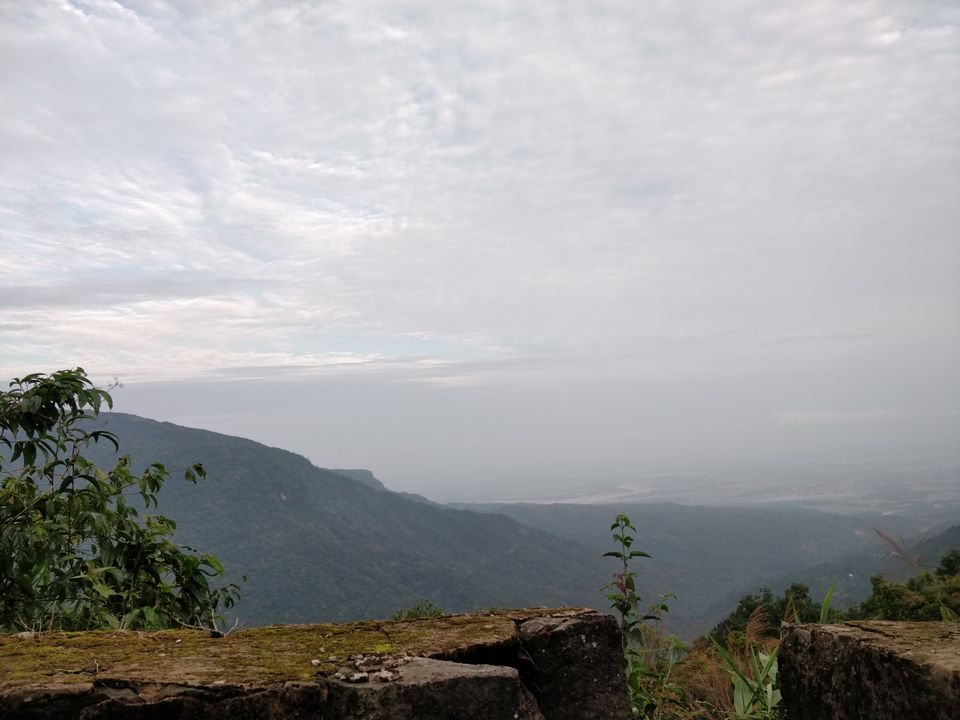 There are few stalls at some places which help you take rest or have some snacks while you climb. And once you are closer to the journey that's when it is the most toughest - since its very steep and all you need to tell youself is few more steps.
We reached the base village around 5 in the evening and it wasn't much dark. I must say this entire journey was indeed a different journey altogether(I am not counting the pain which lingered for a few days after) but it was one of those where you feel you are one with the nature!