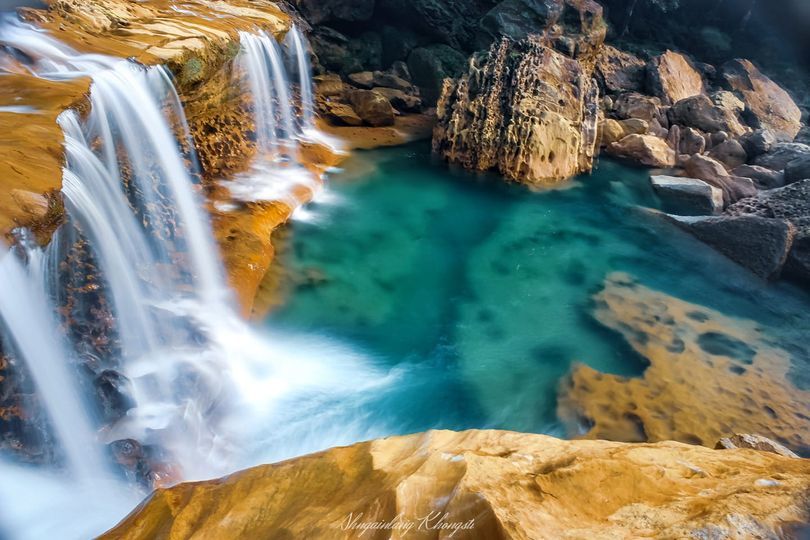 Sohra, also known as one of the wettest place on earth is bestowed with numerous cascades and thunderous waterfalls that will mesmerized travelers and nature seekers to the depth of the soul. One such waterfall is the Nohkalikai Falls with a height of about 1115 feet (340 metres) and has been declared as the tallest plunge waterfall in India.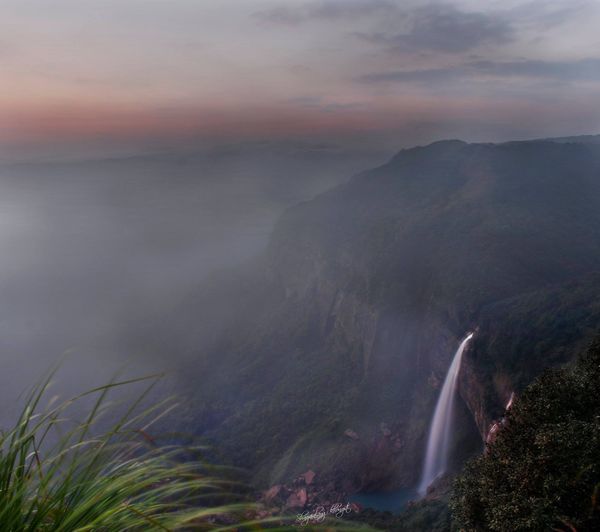 Best Time to visit:
Come Winter and everybody begins to throng Sohra to experience the treacherous trek to the top of the waterfall. The best time for the trek is only during the winter season when the water level is at its lowest. The place is generally off limit during the monsoon season.
How to reach there from Shillong?
The distance from Shillong to Sohra or Nohkalikai view point is approximately 58 km and will take you around 2 hrs. Enroute Nohkalikai Falls there will be a pit stop with a sign board that shows the way to the top of Nohkalikai Falls. You can take a diversion and park your vehicle in the designated area and pay a nominal entry fees. You can hire a tour guide or explore the area by yourself. However would recommend a tour guide if you are not familiar with the area.
What to expect on the way?
The beginning of the trek is easy, walking past vast grassland and through rocky paths. Then you slowly enters thick vegetation and starts your descend down the river. The trek becomes a little bit difficult if you are not aquatinted to trekking as the path becomes a little bit steep. Would recommend wearing trekking shoes for this trip. On reaching the river you'll witness big boulders of rocks that has been washed by the strong current that are scattered around. Before going downstream to the top of the waterfall you can go a little bit upstream and witness a three tired waterfall called the "Tlai Fall". This majestic waterfall is pure and serene with a lush green natural pool at the base. You can spend some time here and enjoy the beauty that the place has in offer.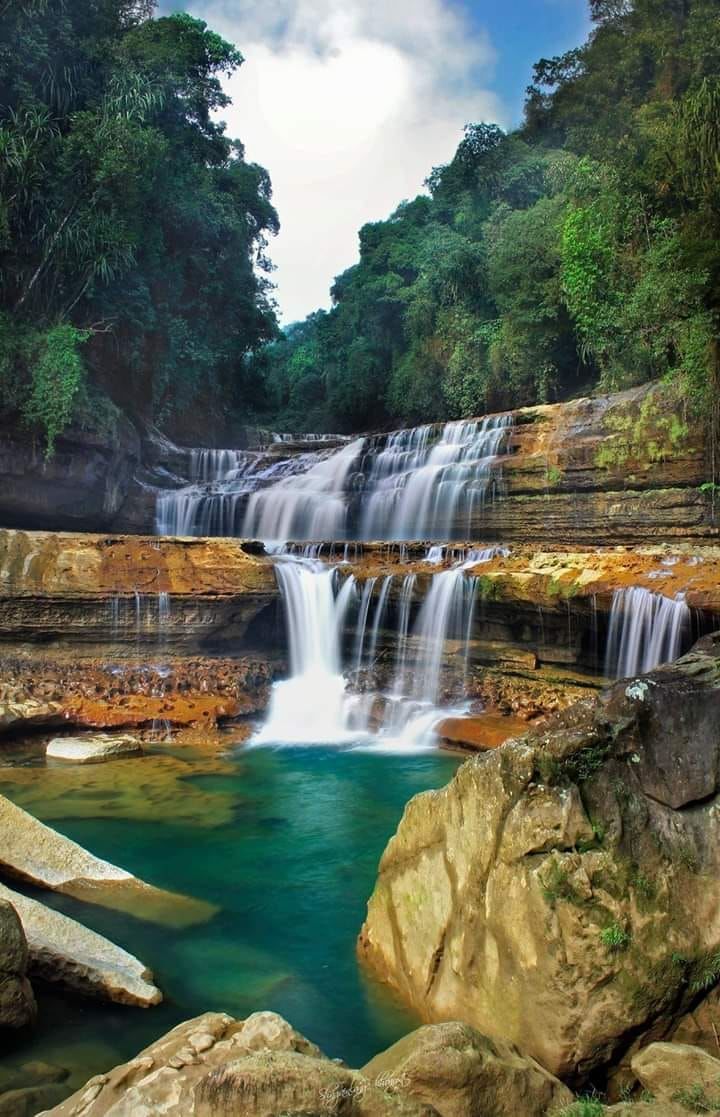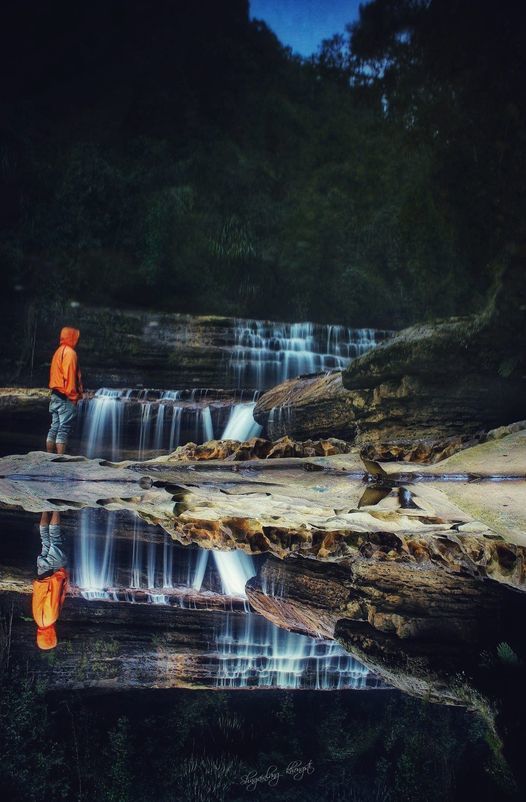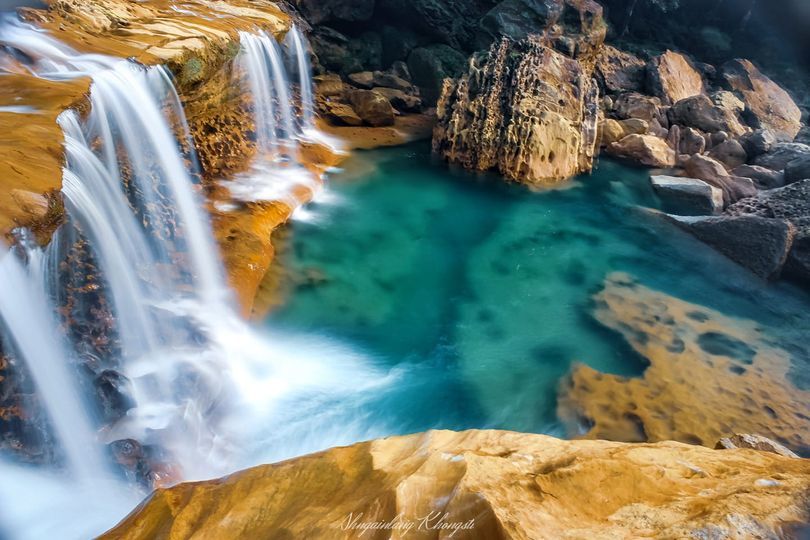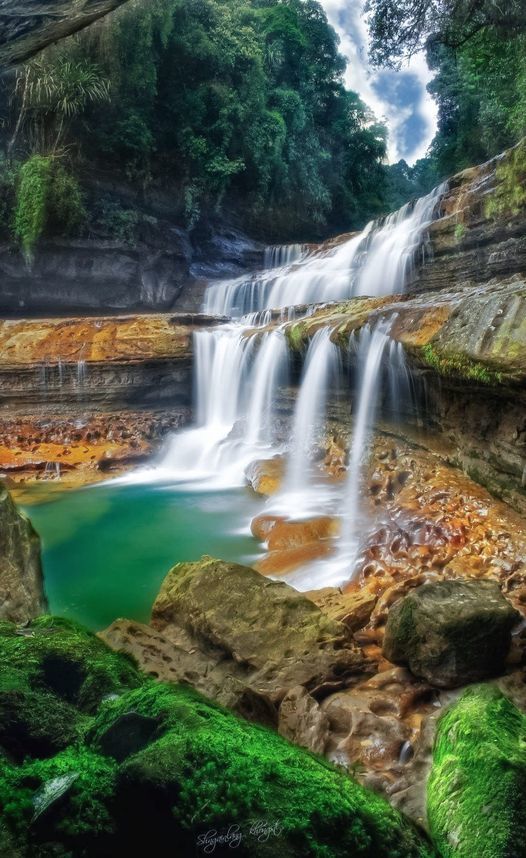 Atop Nohkalikai Falls
Once you're done exploring Tlai Fall you can start trekking downstream to the top of Nohkalikai falls. Be careful while walking the riverbeds as they tend to be slippery and mind your steps as there are deep holes on the way. You'll have to maneuver yourself through rocks and boulders to finally reach the mouth of the waterfall. Once there, you'll witness a view that'll give joy to your wandering soul and goosebumps from the excitements of standing at the ledge of the tallest plunge waterfall in India. A memory that will last for days to come.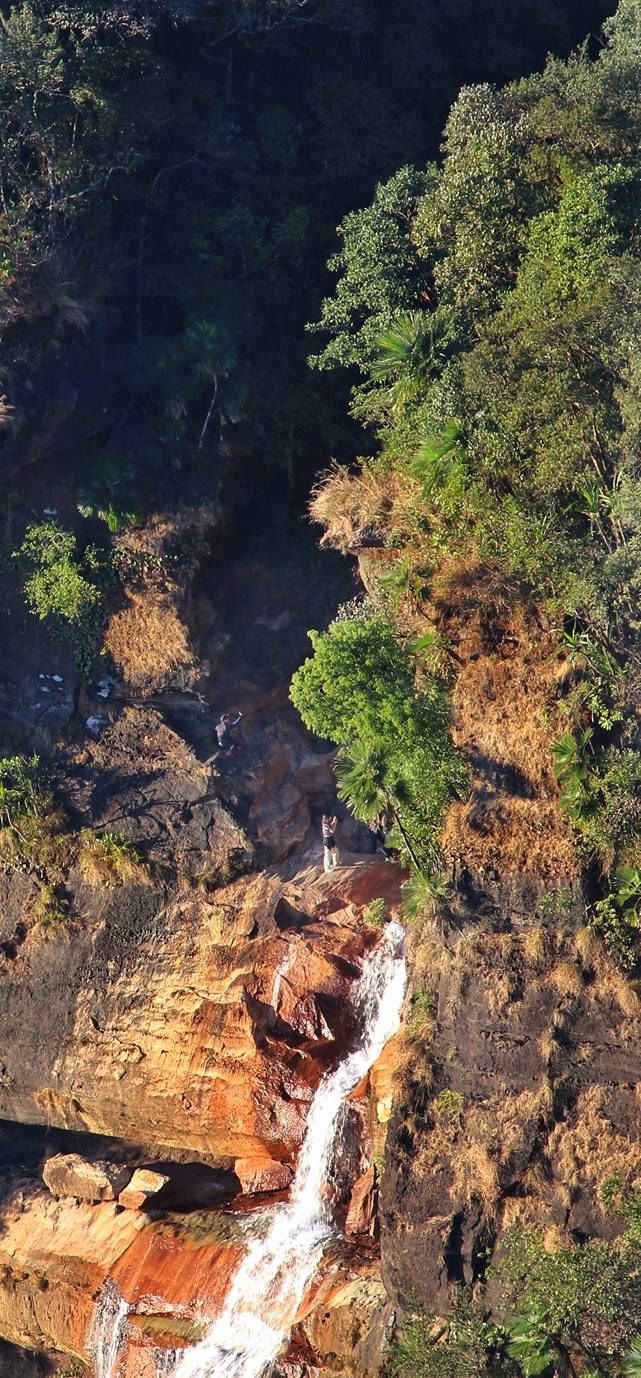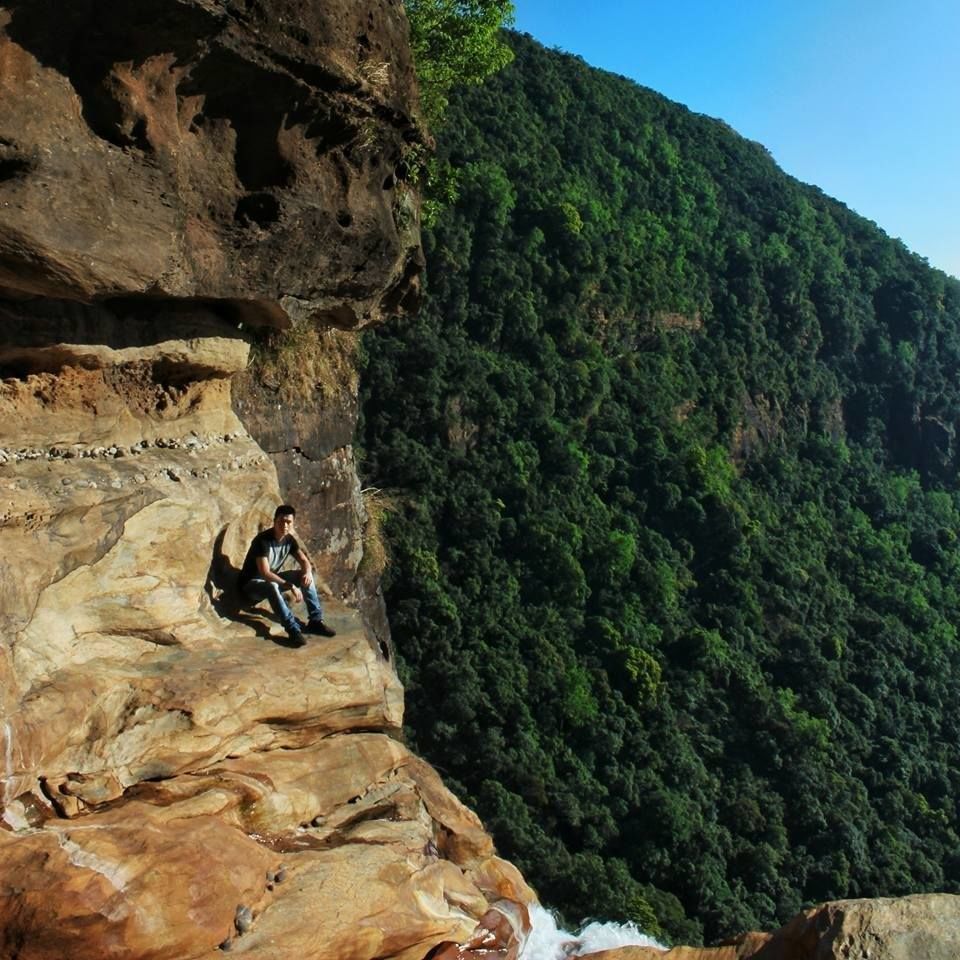 Who to contact?
You can contact the following for guided tour
https://www.facebook.com/Sohra2day
sohra2day@gmail.com
P.S. All photos are taken by me and if there is any mistake in the content feel free to correct and contact me.