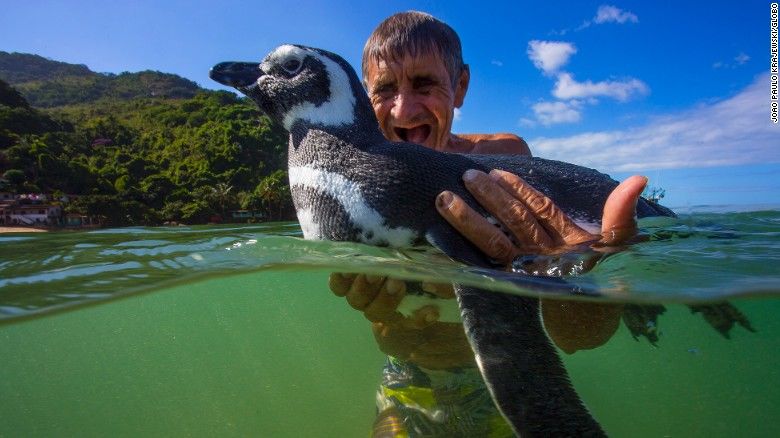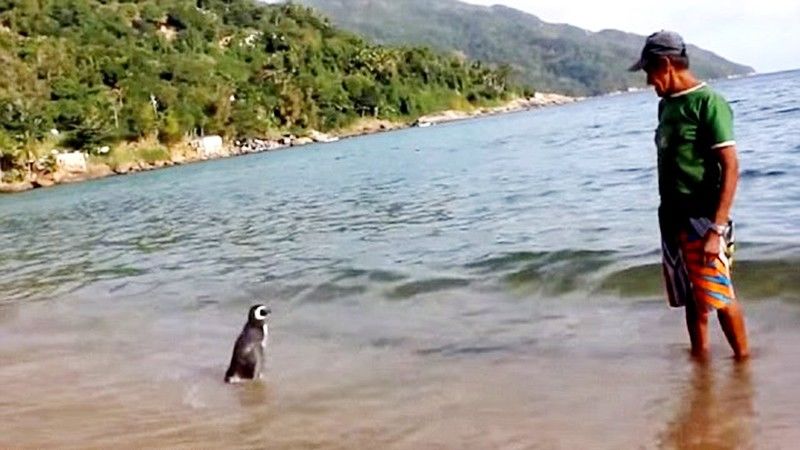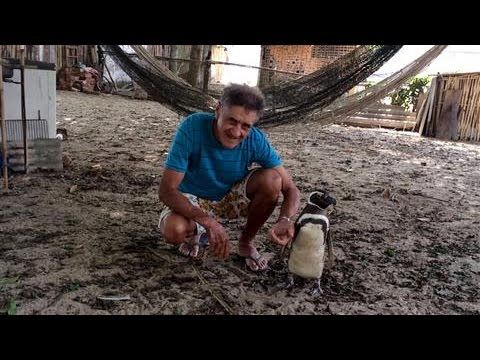 Human beings are having a great bond with many animals and birds from the day of their existence on this earth. We have a great buddies in dogs, cats, parrots, horses, elephants, and many more. But recently there is this friendship which is attracting people towards it.
This is a unique friendship between a 71 year old Brazilian man and a Magellanic South American penguin which has taken internet by storm for last one week. At first was literally awestruck seeing the video of a distinctive relationship between a part time fisherman named Joao Pereira de Souza and a penguin "Dindim" named by de Souza. They have known each other since 2011 when de Souza found it covered with oil and starving in the coast of the island where he lives. He then nursed it for a week and cleaned all the oil from its body and also fed fishes to eat. But, Dindim was so attached to de Souza that he denied to leave his company and stayed with him for many months and suddenly disappeared one day with all the new feathers.
When other people around said that it won't return but Dindim is still coming back every year swimming across 5000 miles from the Patagonian coasts of Argentina and Chile where these species usually breed to see his beloved friend. He stays with de Souza for 8 months a year and goes on a breeding trip for other 4 months. Their friendship has become famous around the place now and they have been the center of attraction since then.
Watch the video below to know how much affection does Dindim have towards de Souza:-
As A.D Williams says "There is life in every ocean and on every continent. This life has every right to be here. Just like you and me". Let us allow every life to live to the fullest and explore this beautiful world through travelling.