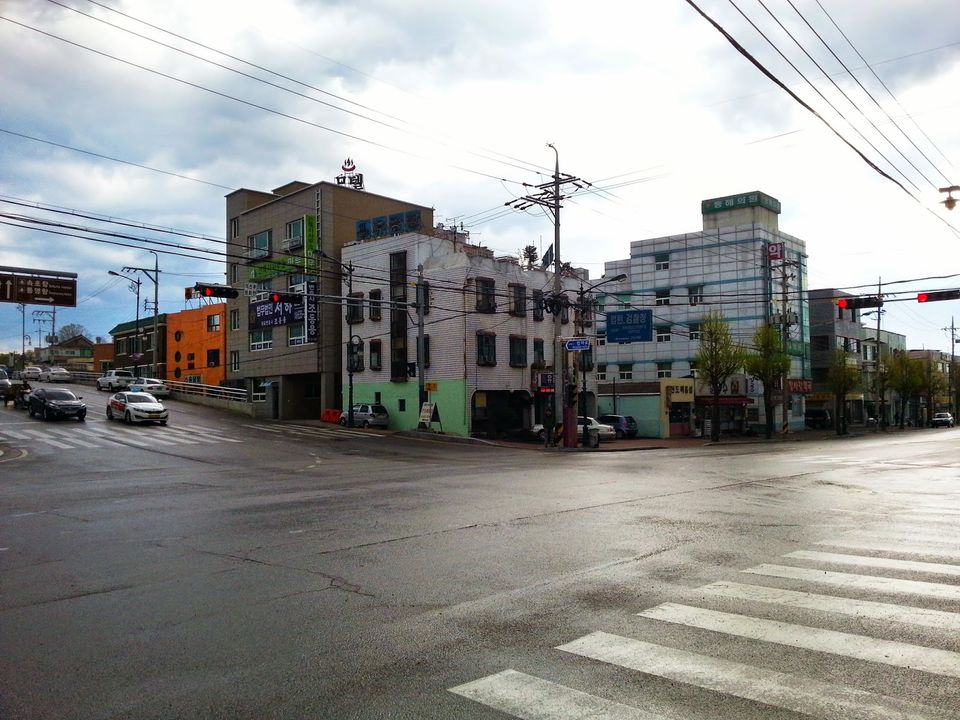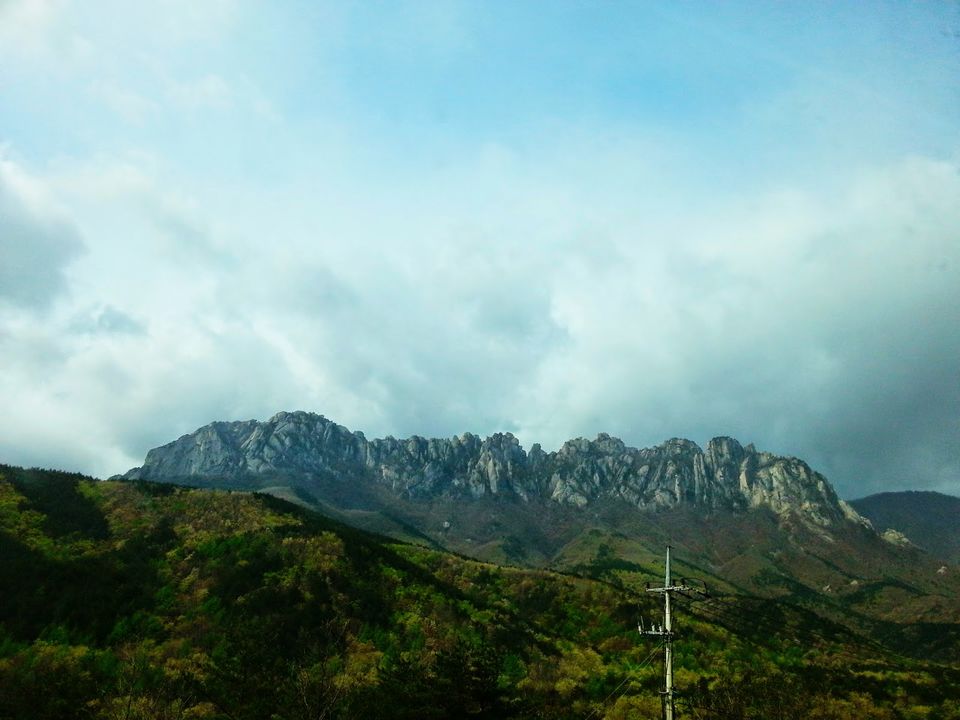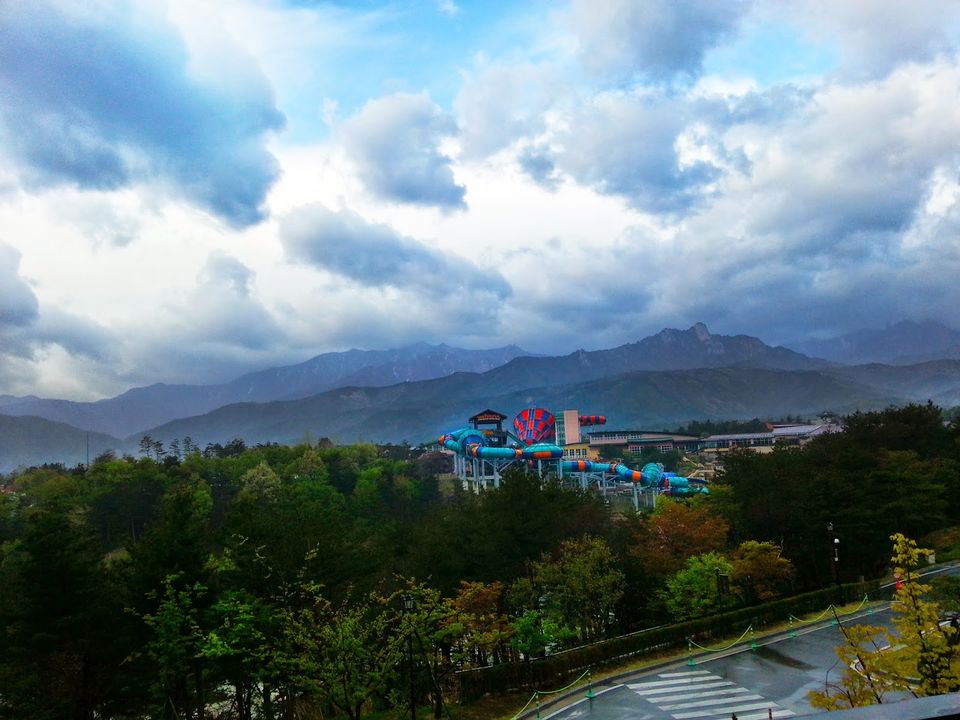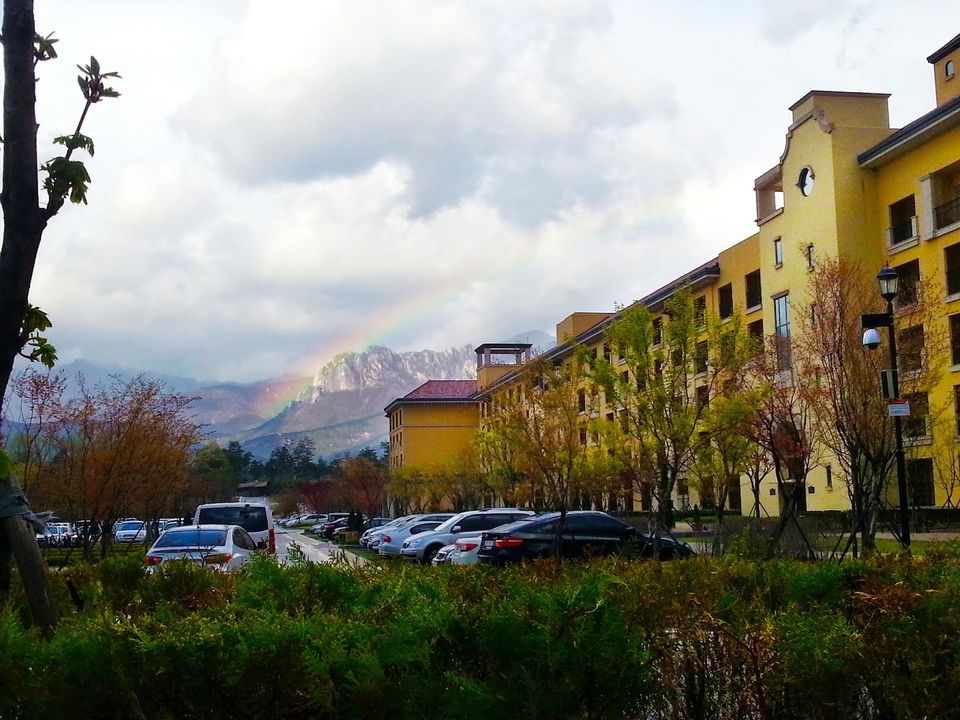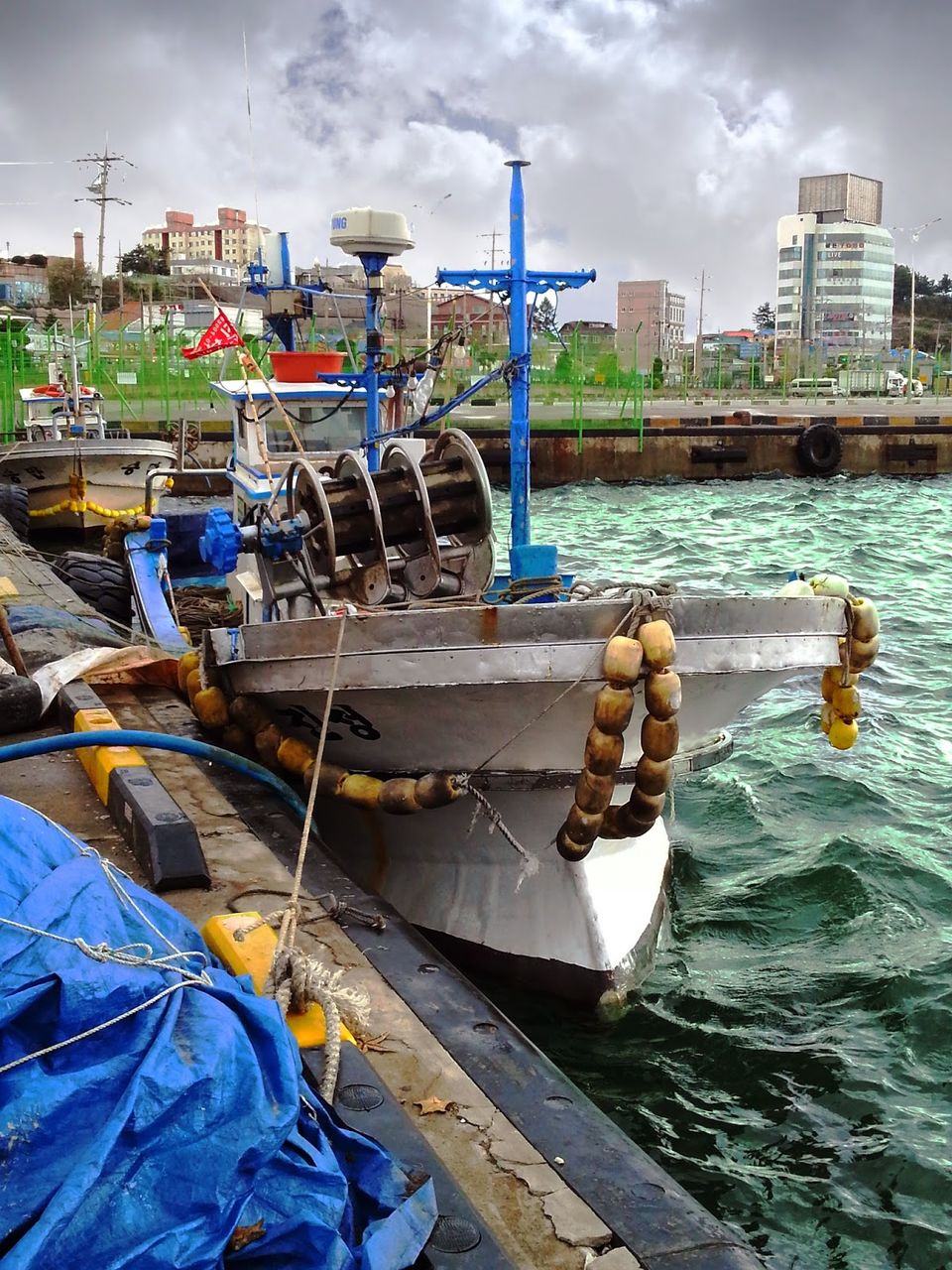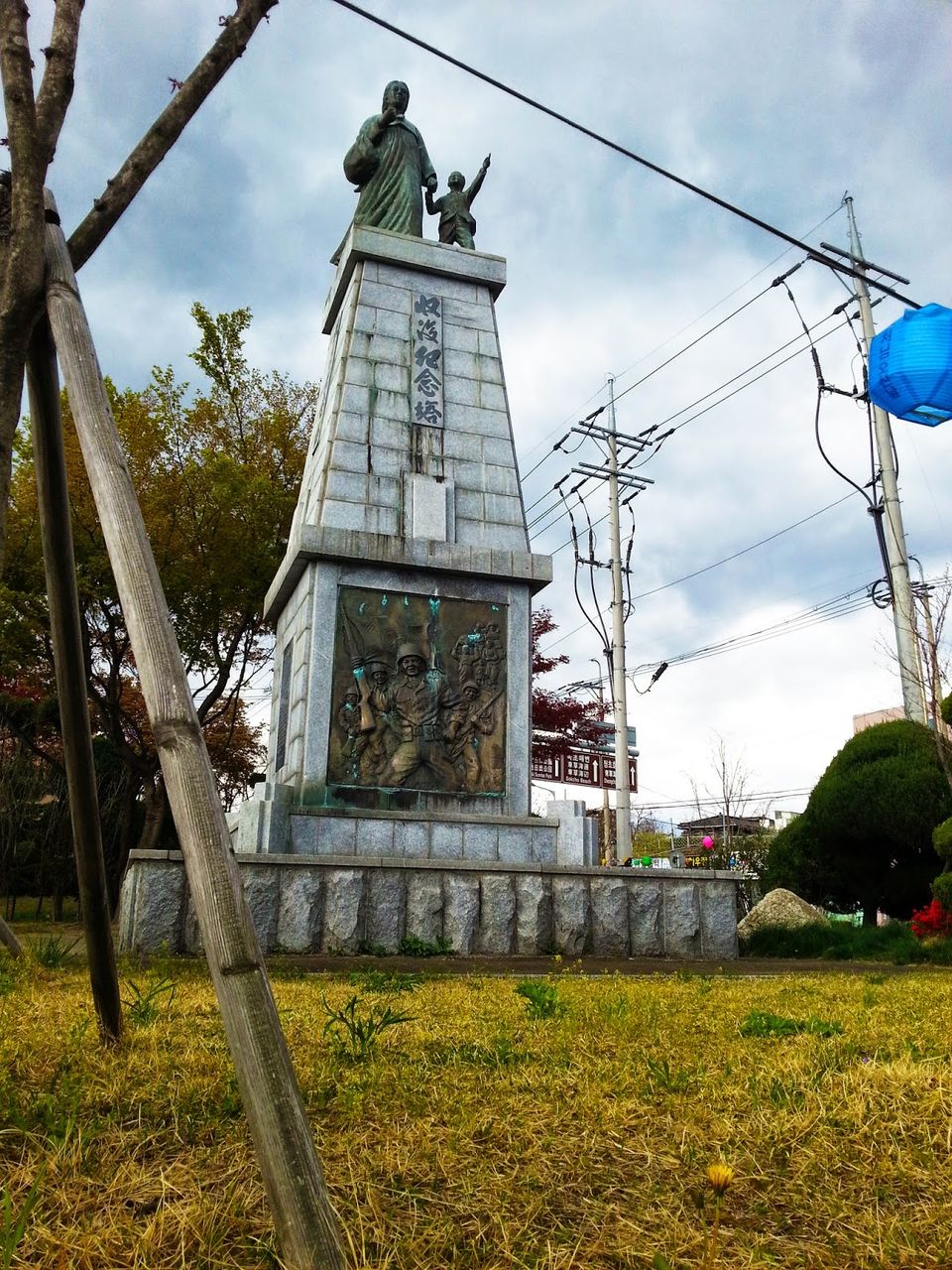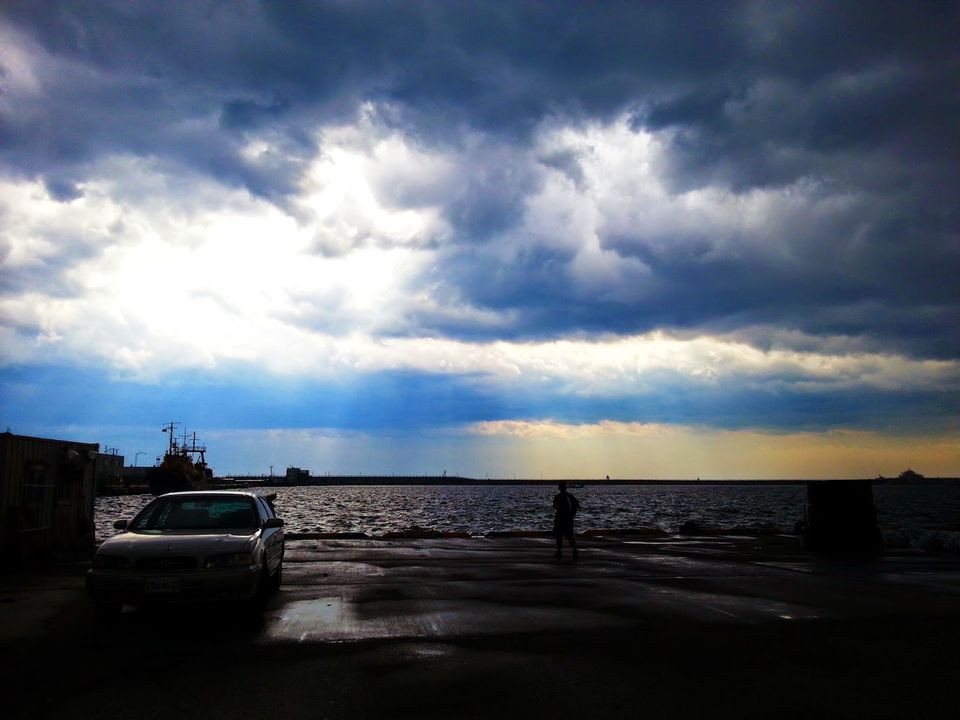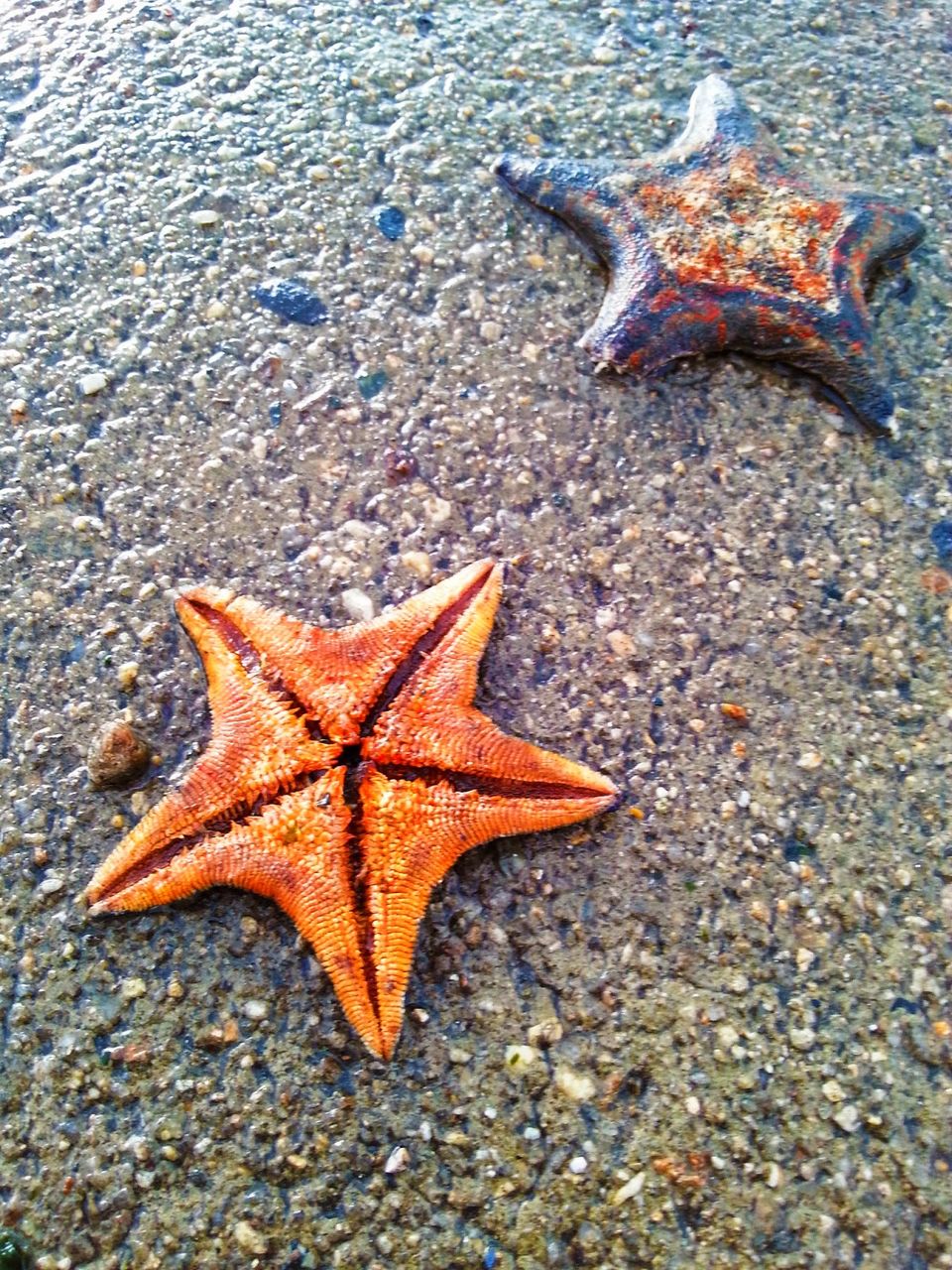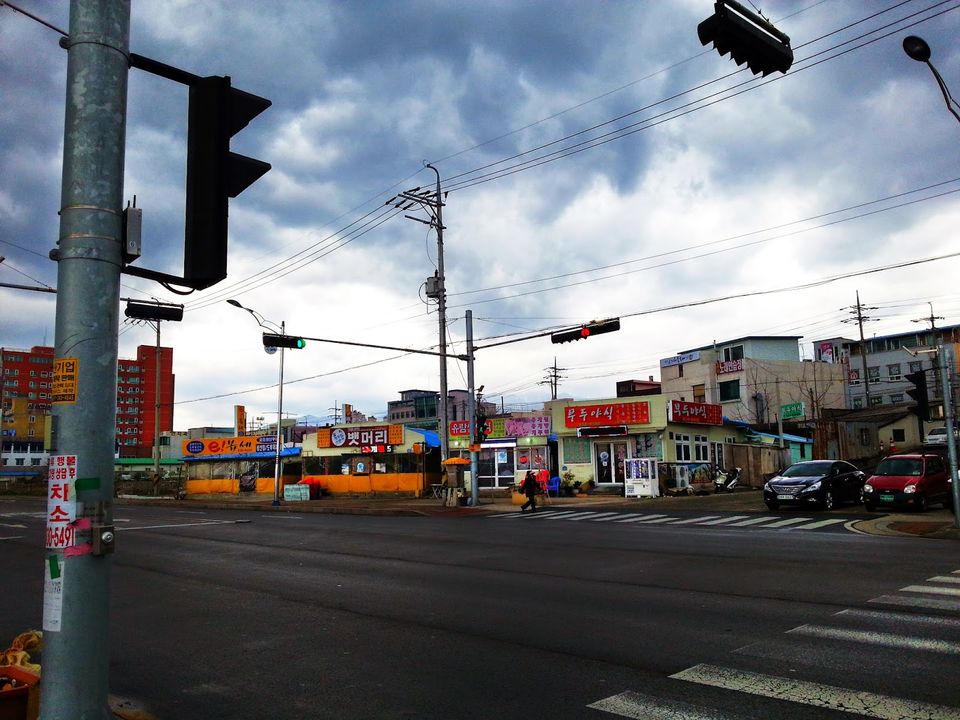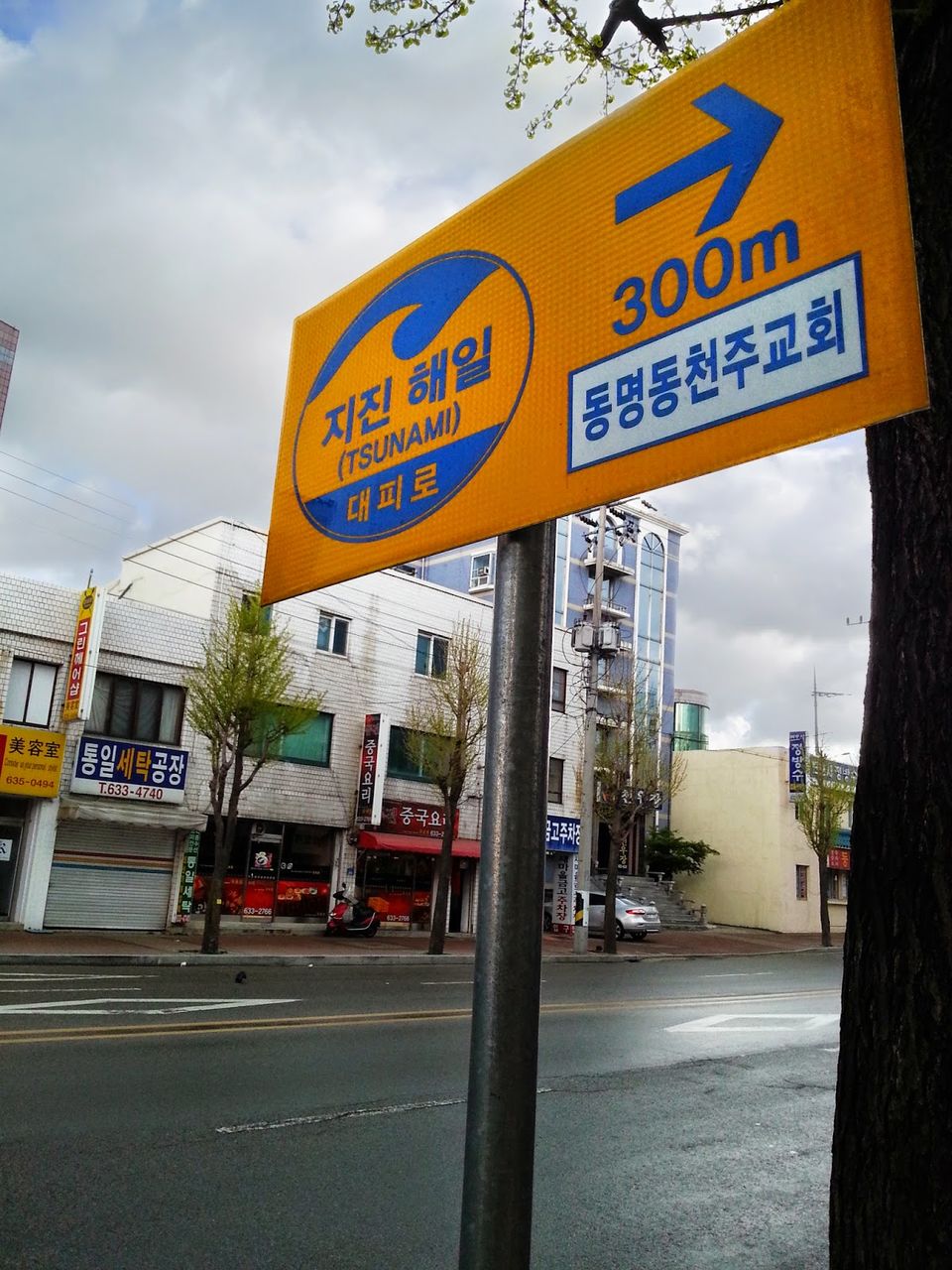 The journey to Mount Seorak started here and ended here: in the sleepy town of Sokcho, in Korea's Gyeonggi-do province. It was already close to nightfall after our exhausting trek up Ulsanbawi, so we headed to the nearby HanHwa Resort (한화리조트 - 설악) for the evening.

From the resort you can see the mountaineous region, hills after hills, seemingly with no end. I didn't spend much time exploring the resort, but apparently there is a water park in the vicinity as well (and within view from my window!)
SOKCHO

By taxi, Sokcho and Seorak are about 15 minutes apart. Sokcho is a small fishing town, and an hour's drive to the DMZ. There are also apparently ferries that leave for Russia and China from here.
Everything feels sleepy and slow in Sokcho, and it's a stark contrast from what you see in Seoul. It rained before we got there, so the streets were gleaming in the sun.
Near the coast there are convenience stores, a church, a TV station, and plenty of little eateries. I prefer free and easy travelling, but there is a City Tour you can sign up for.
I only spent a few hours here while waiting for the bus to Gapyeong, and most of the stores were closed. I'm not sure whether it was because it was pretty early in the morning, or if they were closed on Mondays? I wish I had more time to explore this coastal city though. We only had time to take a walk down the port coast - even with the dark clouds looming overhead, it was beautiful.
One thing I noticed was the multitude of starfishes washed up ashore along the port. I'm not sure whether the numbers are a seasonal thing, or if it's like that all year round. I suspect the poor fellows got trapped in fishing nets and were conveniently disposed while fishermen unloaded their catch. Check out this post I found by Something for Sundays - this is an excellent story about the author's trip to Sokcho.
Hopefully no tsunami hits Sokcho if I ever visit the city again. And I would, considering I have yet to explore DMZ (and possibly Russia as well!) Sokcho is very endearing in an off-beat way, and I hope to be back here again someday!