What happens when you fall in love with a city?
It feels like falling in love with a person. You play the first time you met over and over again in your mind until sequence then becomes your favourite thing to watch. Much like love at first sight, everything gets rose-tinted rendering your senses severely compromised. How do I know this? Because I recently lost my heart to a city. And no, its not Delhi. My quarter of a century long affair with Delhi has come to a halt and the city to be blamed for it is - Seoul.
The first time I went to Seoul was in 2010 when my father was working there, I spent over three months exploring the city and places around. We would spend the weekdays at coffee shops and weekends having dinner with friends. From attending an authentic Korean wedding to having my first ever Jjimjilbang experience, I would sum up my trip as 'better than expected'. I spent the following years completely obsessed with all things affixed with a 'K' (K-pop, K-drama, K-beauty et al).
As stars align for lovers, they did for Seoul and I too, and I was all set to explore the city all over again.
If your heart doesn't flutter as easily as mine then let the people of Seoul do their magic on you. From the young and crowded Hongdae to the tourist-y Nami, lovers are everywhere! Along with a high aegyo quotient, couples are often spotted matching their outfits, sending an effortless f**k you to unimaginative couples everywhere. Just people-watch at a popular street in Seoul and your eyes will animate into heart emojis within 10 minutes.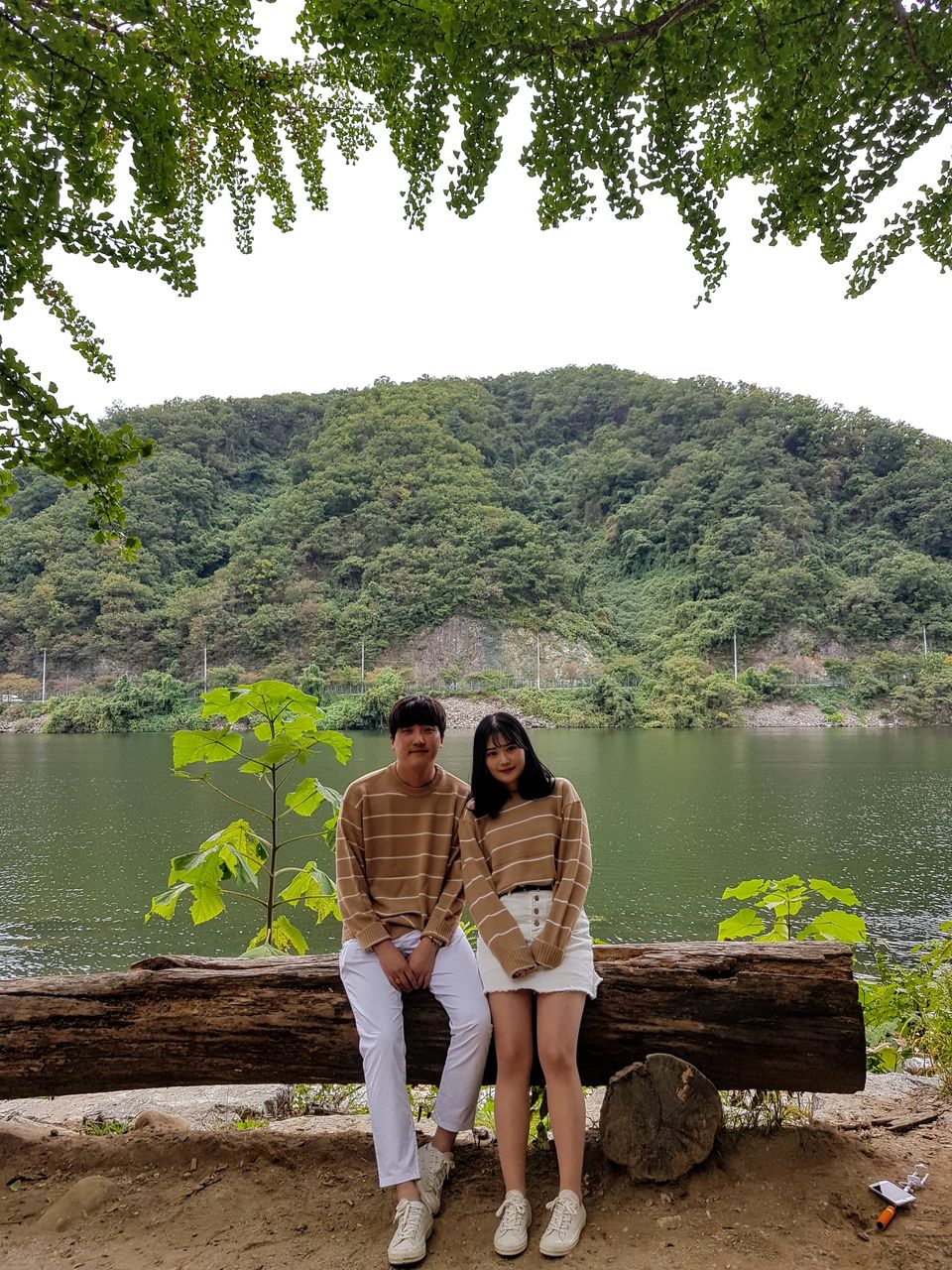 If roaming the streets aimlessly isn't for you, then there's a hopelessly romantic place where lovers come out to flaunt their invincibility - the N Seoul Tower. When the communication tower was built in 1971 on the Namsan mountain, it was the first of its kind and until the construction of Lotte Tower, Seoul Tower was also the highest point in Seoul.
But the relevance of Seoul Tower now lies beyond its history and panoramic views. The reason why thousands of tourists make their way here is to put 'locks of love' on the first floor of the complex. Baring is ironing of 'locking' ones love, it makes for quite a sweet sight. Couples from all around the world have put padlocks on the railings and tree-like structures here. They often add notes on their locks, and believe me, you can spend hours reading their sickeningly sweet letters.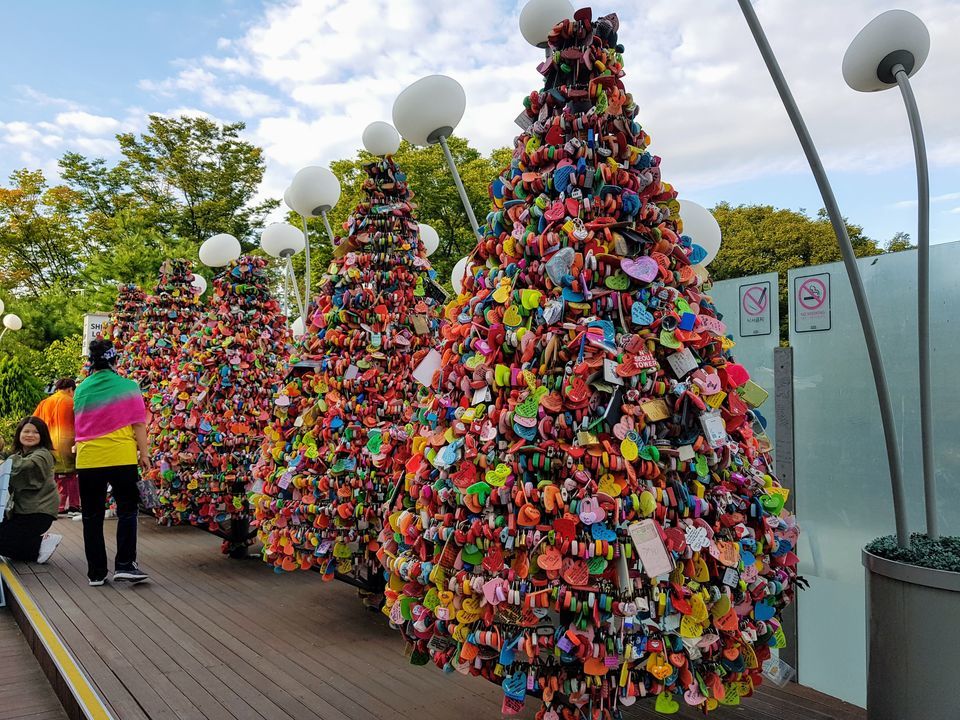 Situated within the Dongdaemun Design Plaza as a permanent art installation till 2020, the LED Rose Garden lights up as the sun sets in Seoul. The white lit-from-within roses add a touch of contrast to the towering skyscrappers that dictate the skyline of Seoul.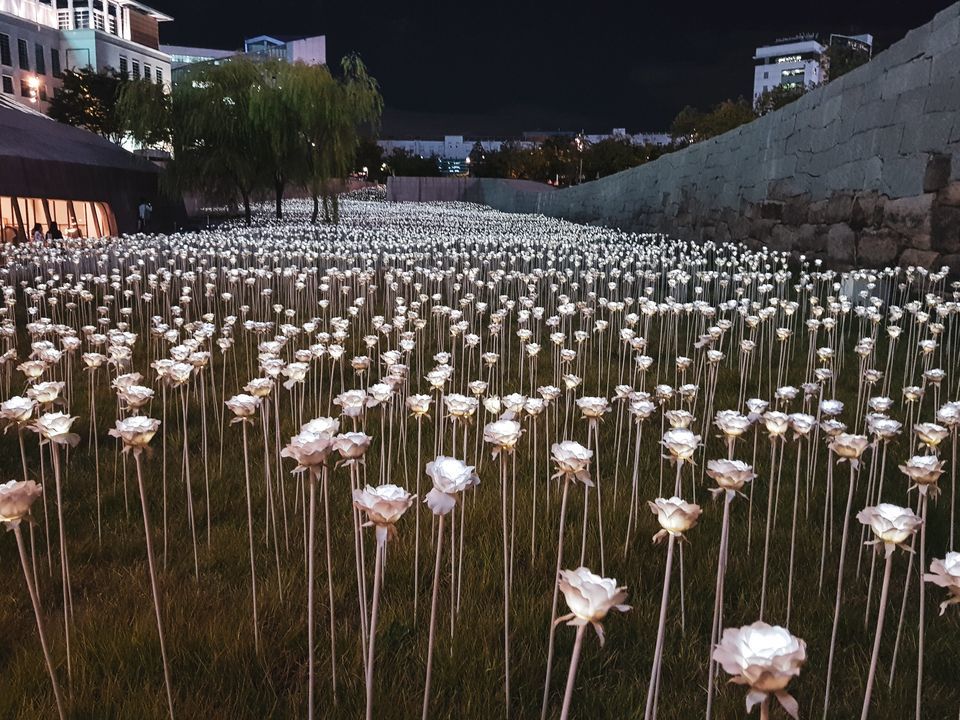 From hopeful bachelors to hopeless couples, almost everyone believes that hanging a lock here, will fulfil all your love-related wishes.
When I went to N Seoul Tower the second time, I spent longer reading the notes and found one which especially echoed with me. The person had fallen in love with Seoul, and tied the lock in hopes of coming back again.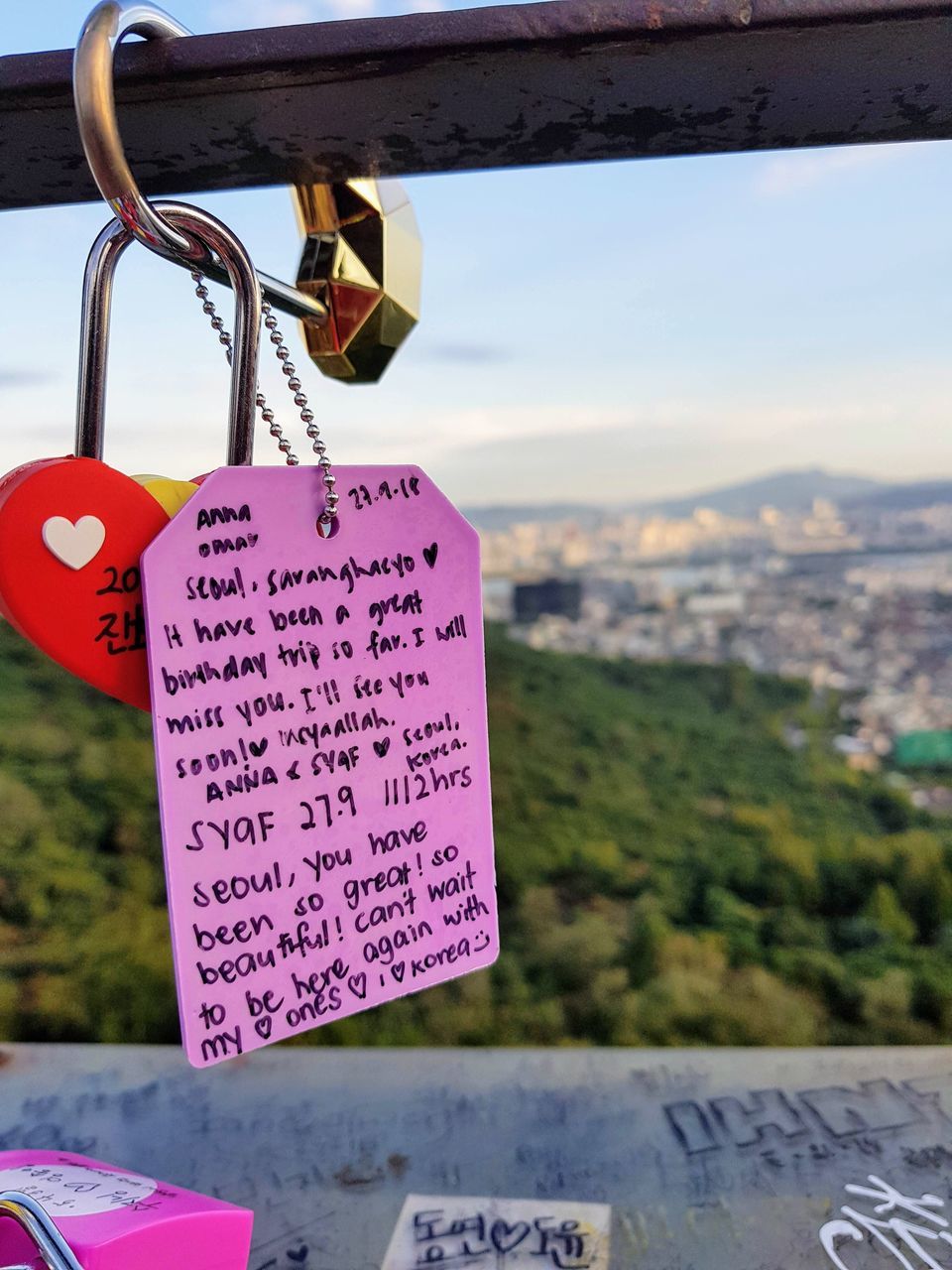 Once you are done locking your love to the skyline of Seoul, watch the sunset on the Han river. Flowing through the city, this lifeline is dotted with multiple coloured bridges that are often frequented by couples for pictures.
By the banks of Han are manicured parks, cycling and running tracks and even camping grounds where young groups of friends head for a night of soju and barbeque. The crowd at this camping area, Namgi, is always young. Their camps are lit by fairy lights and filled with laughs that's only heard amongst friends.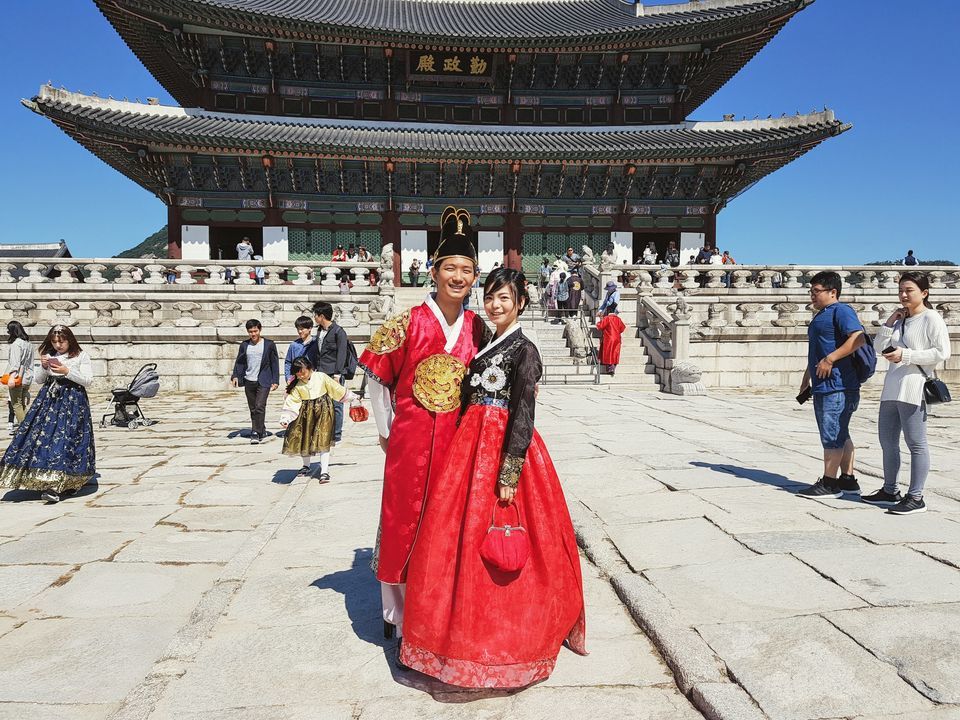 The culture of Korea is extremely communal. A night out starts with a group gathered around a grill, cooking together and eating from the same plate. This is followed by a round of soju before hitting the clubs of Itaewon or Hongdae that never sleep! Seoul embraces friends and lovers alike, and that only adds to its charm.
Nights in Seoul don't always have to end at a club, if your love blossoms in the solitude then the city has the perfect spot soft yet endless conversations.
The installation has a total of 25,550 roses and was set up on Korea's National Liberation Day in 2015. The number marks the 70 years i.e. 25,550 days since country's liberation from Japanese colonisation. Couples can be spotted around this spectacle as soon as it gets dark and for winters, there's a cafe right beside the installation where you can sip on hot chocolate and still enjoy these roses.
As soon as you start feeling at home in Seoul, you'll feel as though someone has let you in on an intimate secret. Everything from its wide streets to its fashionably dressed passerby seems to be in on your fairy-tale. That's why Seoul is perfect for lovers. Their lies an abstraction in its grandeur, upon which you can project either the most beautiful love story ever told.
If you want to plan a trip to Seoul, then you can check out this travel guide. And if you have been to Seoul or anywhere in South Korea yourself, then please share your experience on Tripoto and help the world's largest community of travellers grow.
In association with Korea Tourism Organisation.