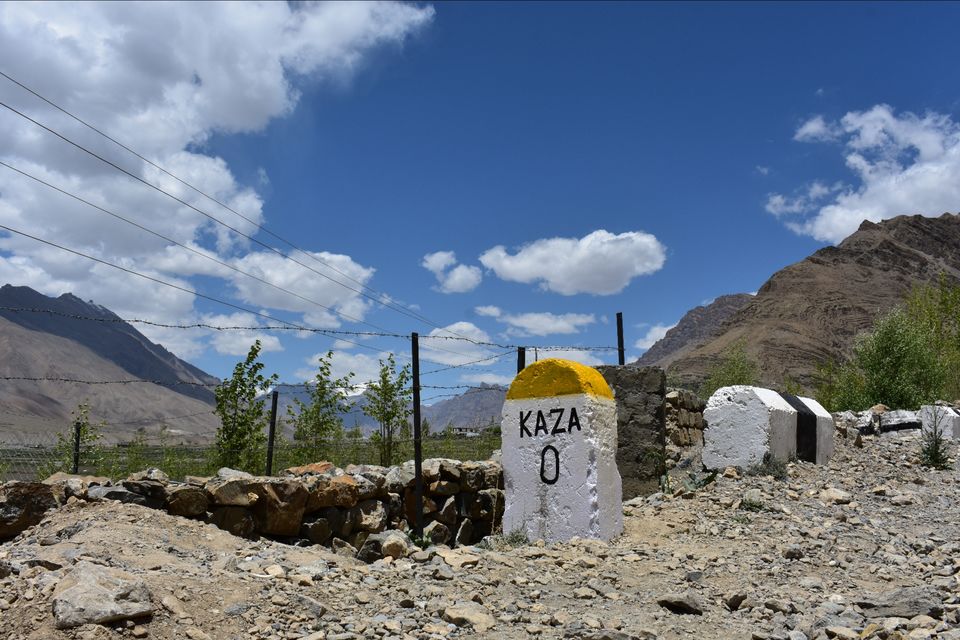 Well this is my first post on tripoto.
Instead of telling you the complete 13 day trip,itenary,dos n don't s blah blah blah..!
I wanna share my short story & a completely different experience in Spiti valley.
Let's start😊
A 10 day road trip to Spiti!!
Everything was well planned for this trip bikes,flight tickets everything was booked.7 travellers gonna travel for another 10days to the land of lama,Spiti Valley.
Day 7, 1pm
Ride was pretty good we all were on track. Enjoying the beauty of nature, changing landscapes,  barren mountains,meadows, rivers,night stars,ancient monasteries and the never ending sound of dgadgadgadga BULLET!
Out of nowhere one of our bike stopped.
We tried kick starting our bike for more than an hour,tried pushing at slope, but nothing worked.
We looked around the road there was no one our fellow riders left ahead empty road barren mountains, river on the side, sun was on its extreme.
This beautiful place became our worst night mare.
After a while we sat down near the river drank some water and realised that surrounding was so beautiful.
We started talking random stuffs cracking jokes.
We had no idea what's gonna happen next we were just enjoying the moment.
Aaaand all of a sudden  we saw a trolley going towards kaza.We stopped him load 180kg bullet on it and came back to kaza.
By the time our bike was getting repaired we were thinking what's next.
A day before one lady told us you must spend a night in langza.You can actually see the Milky way galaxy from there.
Hmm...everyone was excited to go to langza again and spent a night there.
That night was just amazing no words to describe that beauty.
Night full of shooting stars,cool breeze and a white shade of Milky way.
I had never thought I will get a chance to see something like this.
And that was pretty much my day in Spiti.
This land of God has always something for you.
Sharing few images which I clicked on this trip.
Hope you'd like it.😊