The day I woke up to go to Demul, I knew I was sick. And badly so. I was miles away from civilization with no network, experiencing altitude mountain sickness the first time. I never wanted to get back home so badly.
But if I had done that, I would have missed out on visiting Demul, a village which has perfected the socialist model so well, that the whole village prospers together.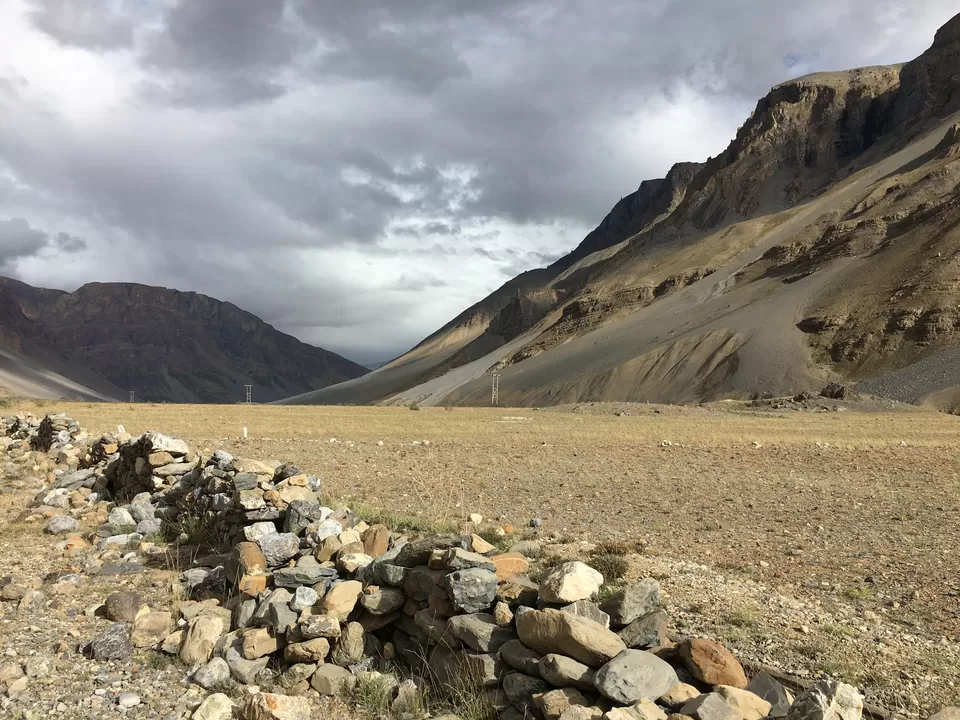 The one thing that sets Spiti apart is how mind numbingly remote it is. The Government's apathy has meant roads were not constructed properly until recently and there's nothing called cellular network this side of town. Kaza is the last village we got BSNL to connect and then it was off into the world of no connectivity.
When I trekked to Komic village, one of the highest villages, I knew I was sick. My cold was horrible, and I was feverish. I'd read up so much about altitude sickness, I'd be remiss if I said it didn't scare me. And so I went by car to Demul, hoping the mountains would let me stay another day.
The first thing my guide said to me is go and meet Tanzin Tarpa who was the village co-ordinator and he would allocate us houses. And when we reached Demul village, he was at the entrance, waiting for us to come.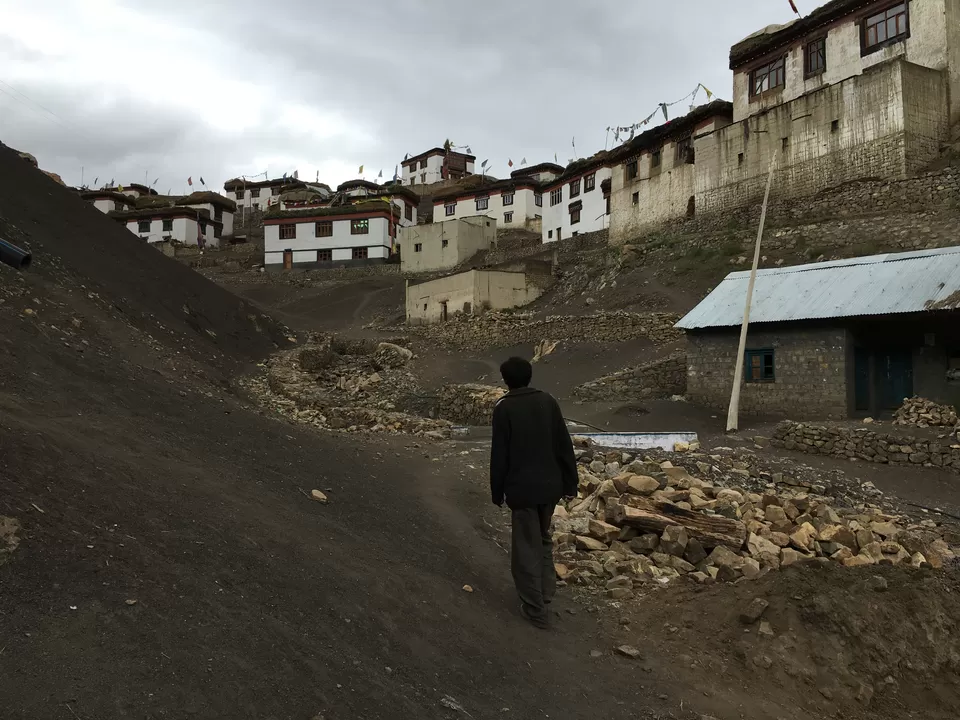 Demul village has 53 houses spread out over a hill. Spiti is under snow for half the year until the summer melts it away, which means that everyone in the village is affected by vagaries of nature. To ensure everyone in the village prospered economically, the village adopted a system of lots where half the village would host people in their homes and the other half would host them the next year.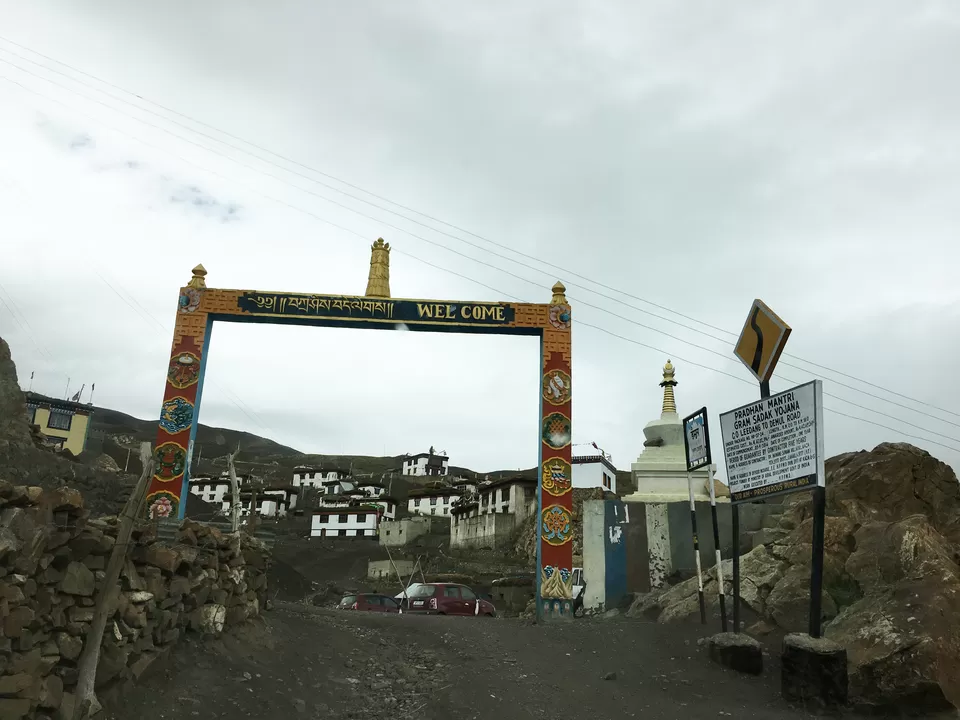 This equitable system ensured that every house got their share for having people stay over, and no one house monopolized the tourists. Spiti, even though remote is an upcoming location for travel. The stunning views beckon tourists and homestays are an excellent way for the villagers to earn. This simple system that the villagers from Demul developed ensured that everyone prospered equally from tourism that the valley got.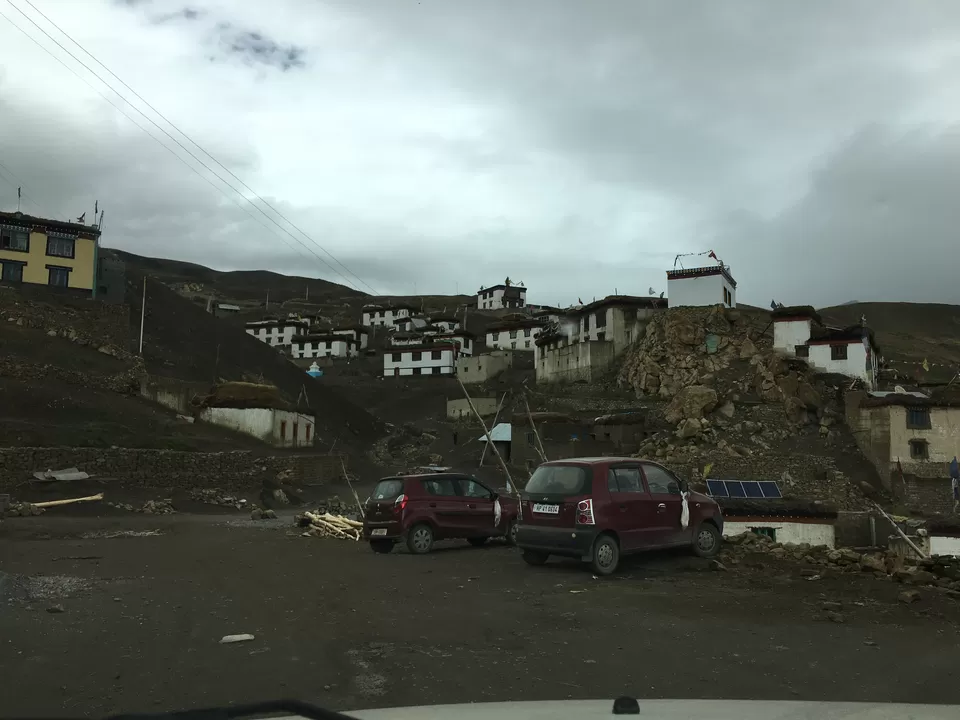 Our house was one on top of the hill and was one of the bigger houses in Demul. The old man who greeted us rushed to his kitchen to make us some pulao when we said we hadn't had lunch. He sat with us and spoke about his life in Demul. The one thing that struck me was just how simple these villagers were. They were living on the mountains where they had to forage to find feed for their lambs. They only grew potatoes, barley and peas and for everything else, they had to travel to Kaza, even for something as basic as salt. It was a tough life and yet, the children played around, the old men found time to help out at home and our host, found time to cook us some pulao and share it with us. It was humbling to say the least.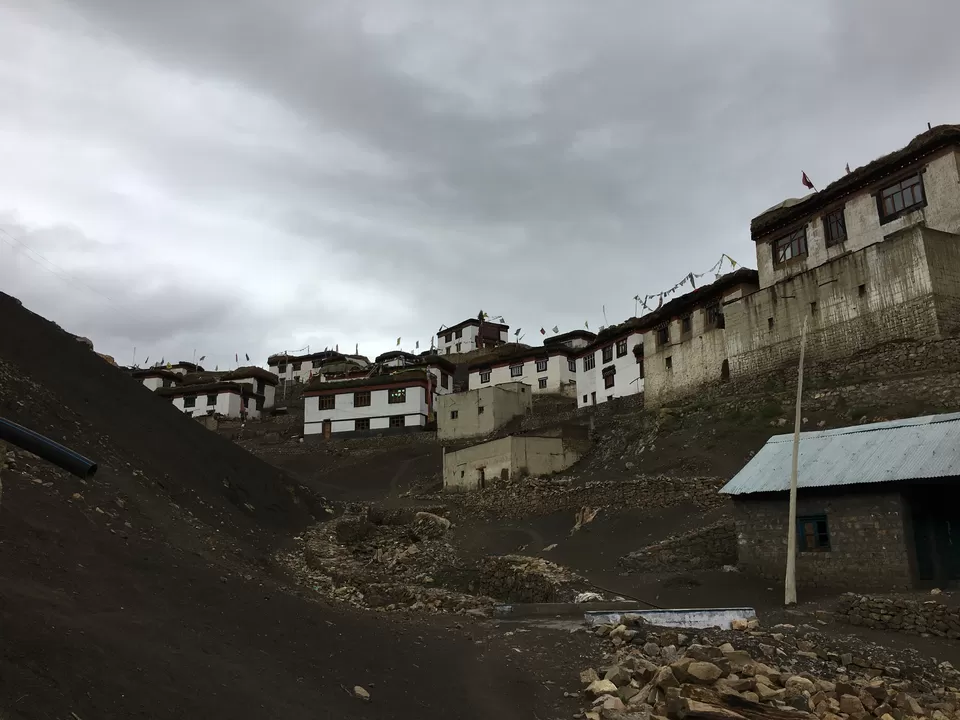 Demul village is unspoilt, as everything else in Spiti. Our host and his family had a traditional 3 tier house, with the kitchen and cattle being on the lowest, the dining area, bathrooms and bedrooms being on the second and third floor had the house entrance, the guest bedroom and the temple. Our host took us to his temple and explained how every temple offered water to their Gods, simply because it would not discriminate between the rich and the poor. The temple was simple and yet beautiful.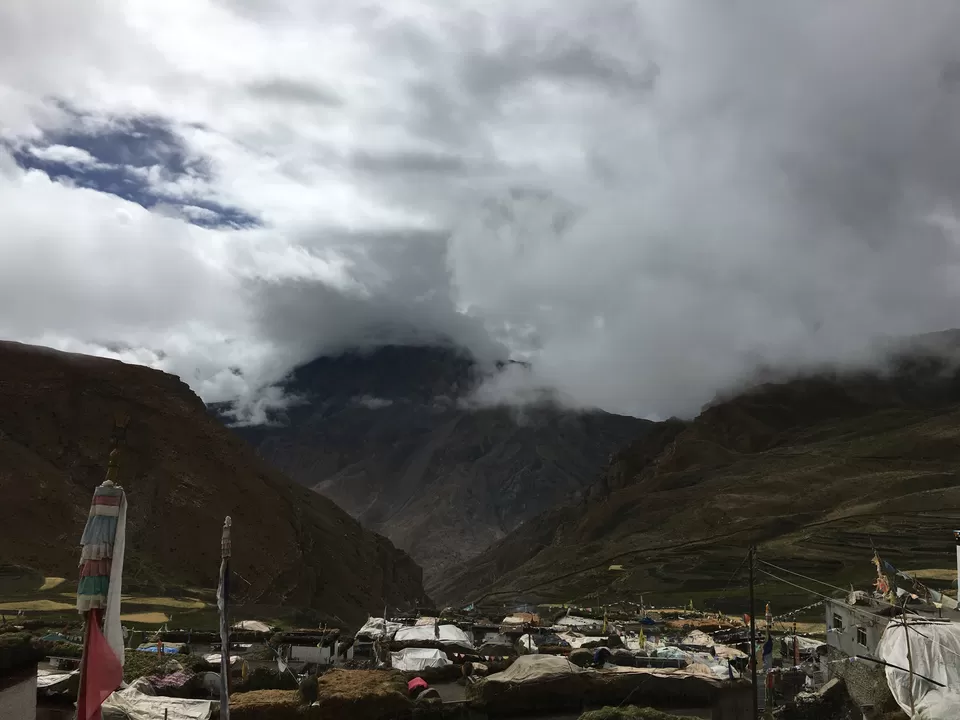 As we explored Demul's downward sloping houses, we saw a general store selling regular packaged chips and biscuits and also a school. A little beyond the school were small patches of green with potatoes and peas. The farms were small, but their lush green colour stood out in contrast with the myriad shades of brown that surrounded us. Demul smelt of cattle, and indeed, as we returned, we crossed our host running behind his cattle who were running around enjoying their day in the hills.
For our dinner, we sat with our hosts in their kitchen. Their stove had a long metal pipe that went all the way up to the dining room. That way, the heat warmed up the dining room and it could also radiate to their bedrooms. It was a very smart way to ensure they made maximum use of whatever heat they had.
We learned a lot about Demul sitting with the family that night, eating Aloo (potato) momos. We ate it with ketchup, something the family had to travel to Kaza to get. It was simple, hearty and delicious. In some ways, the Spitian hospitality was comforting. And in some ways, it was extremely humbling. To be in a place where life is decidedly hard for several months of the year, it took an extraordinary amount of simplicity to open your home to strangers and share a meal with them, talk about your life and even tell them stories about the naughty sheep who kept running around trying to escape. It's a behavior so much in contrast to what we come across in our competitive cities where everyone is ready to trample on the other just to get one step ahead. Life in the mountains IS humbling. The mountains reminded you every day about how small you were. There simply was no place to keep petty emotions. Life is hard, but the people are happy.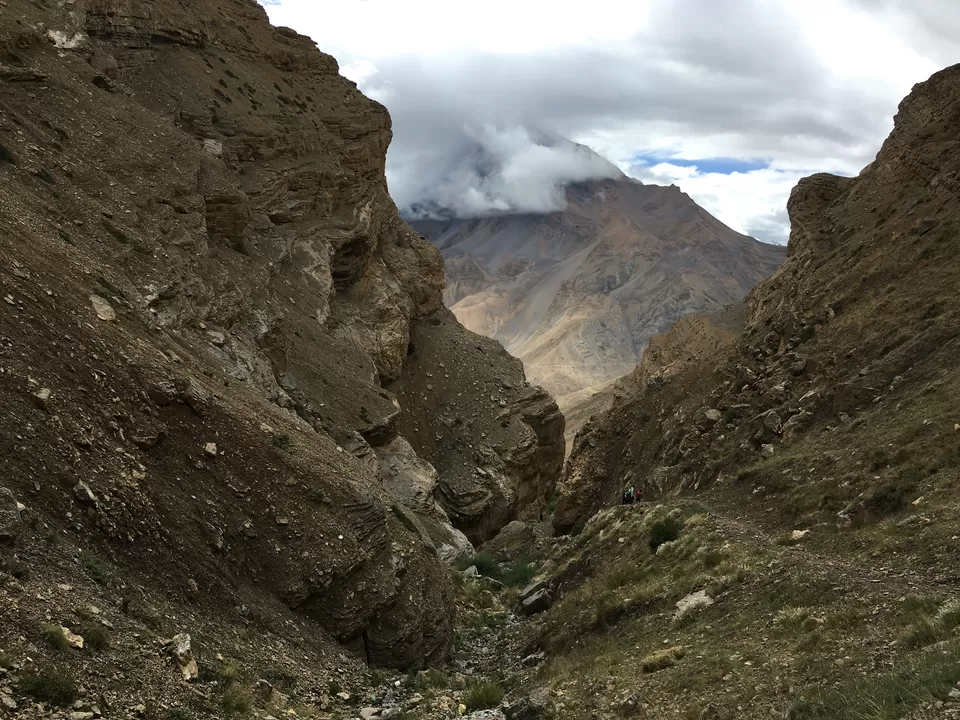 It is no wonder that Demul is a village where everyone prospers. Their own rules made it equitable for everyone to earn. Their rules made it possible for everyone to share their life with others. Their own rules made it possible for the same person to have a different experience if they came to Demul again. This village with 53 houses had shown wisdom far greater than even countries had.
By opening up their homes and also their hearts, Demul was a village where everyone prospered. Even the tourists.
How to reach Demul:
1. Demul can be reached by taking a cab from Kaza. Private cabs are available for hire.
2. There are several tour operators who conduct tours to different villages. I went on a Homestay Trek tour conducted by Spiti Valley Adventure. The trek was moderately difficult requiring a level of fitness. There are also other Innova trips which do not involve trekking.
3. In the alternate, there are buses which run in the summer from Kaza to Langza. Demul can be reached by trekking from Langza, with a break in Komic. Demul is 8 hours from Komic and Komic is about 5 hours from Langza.
4. Tour operators conducting tours in Spiti are:
a. http://spitivalleytours.com/tours
b. http://spitiholidayadventure.com
c. http://www.spitiecosphere.com
d. http://kinnaurlahaulspiti.com
e. http://travelspiti.com/manali-spiti-tour/
f. https://www.thrillophilia.com/tours/spiti-safari
g. https://renokadventures.com/tours/spiti-valley-tours/
h. http://www.incrediblespiti.com
Note: This is not an exhaustive list of tour operators.
4. In the alternate, it is also possible to travel by a self driven car or a bike to Demul.