One of my first thoughts while driving in to Spiti was just how different it was from the world I had left behind. Coming from lush greenery in Manali, going on the other side of Rohtang Pass got me to an area which was rock, albeit in different colors.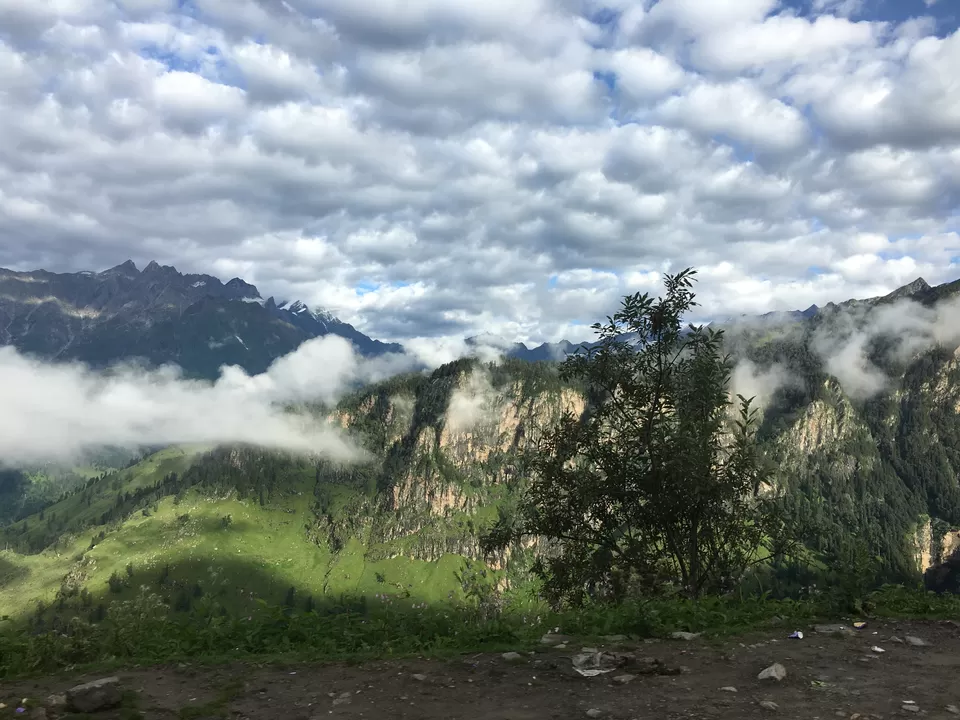 The greenery on the way to Rohtang Pass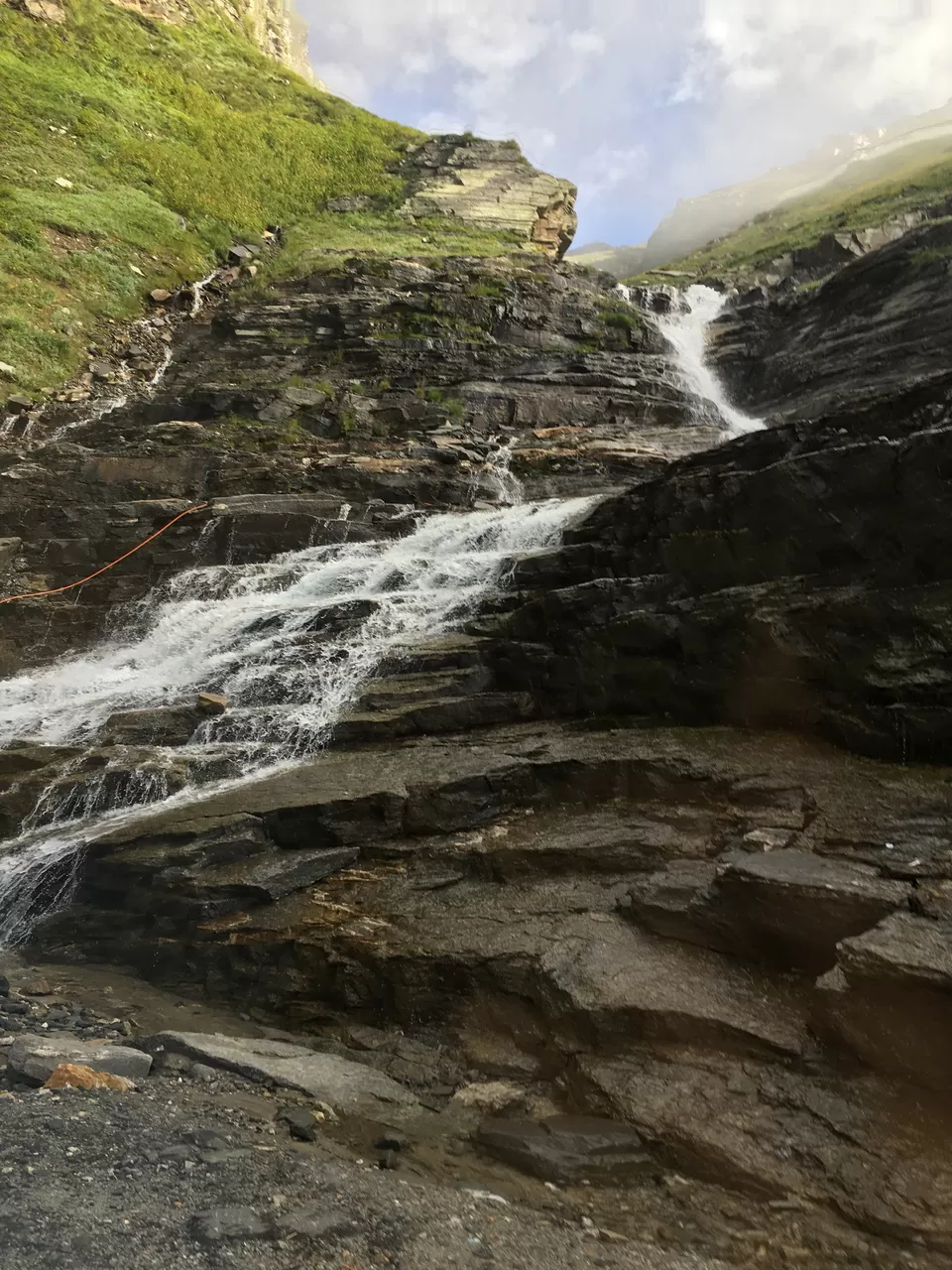 Spiti is remote. So remote that the villages only become accessible for 4 to 5 months in a year. The villagers living here are used to water scarcity and incredible hardship in extreme weather. But because of a few empowerment initiatives, few of these villagers have opened their houses and hospitality to travellers looking for a home. And that was on my itinerary for the next few days.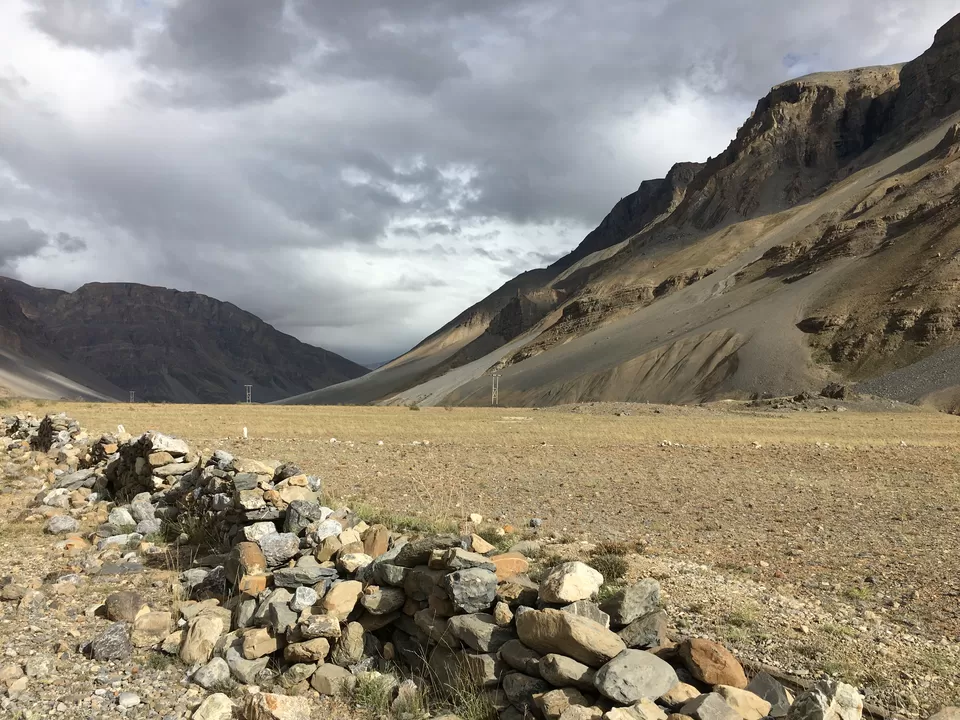 Spiti, or Lahaul and Spiti is what I call a less famous Ladakh. It is just as barren as Ladakh is, has people who are just as friendly but has lesser facilities. For us city dwellers, it means living without network, internet and electricity. It also means travelling on extremely bumpy roads with liberal doses of Altitude Sickness.
In spite of all this, the villagers in Spiti are some of the most friendly villagers we met. They had to walk far to get from one village to another, but were content. And who wouldn't? Wouldn't you love this view?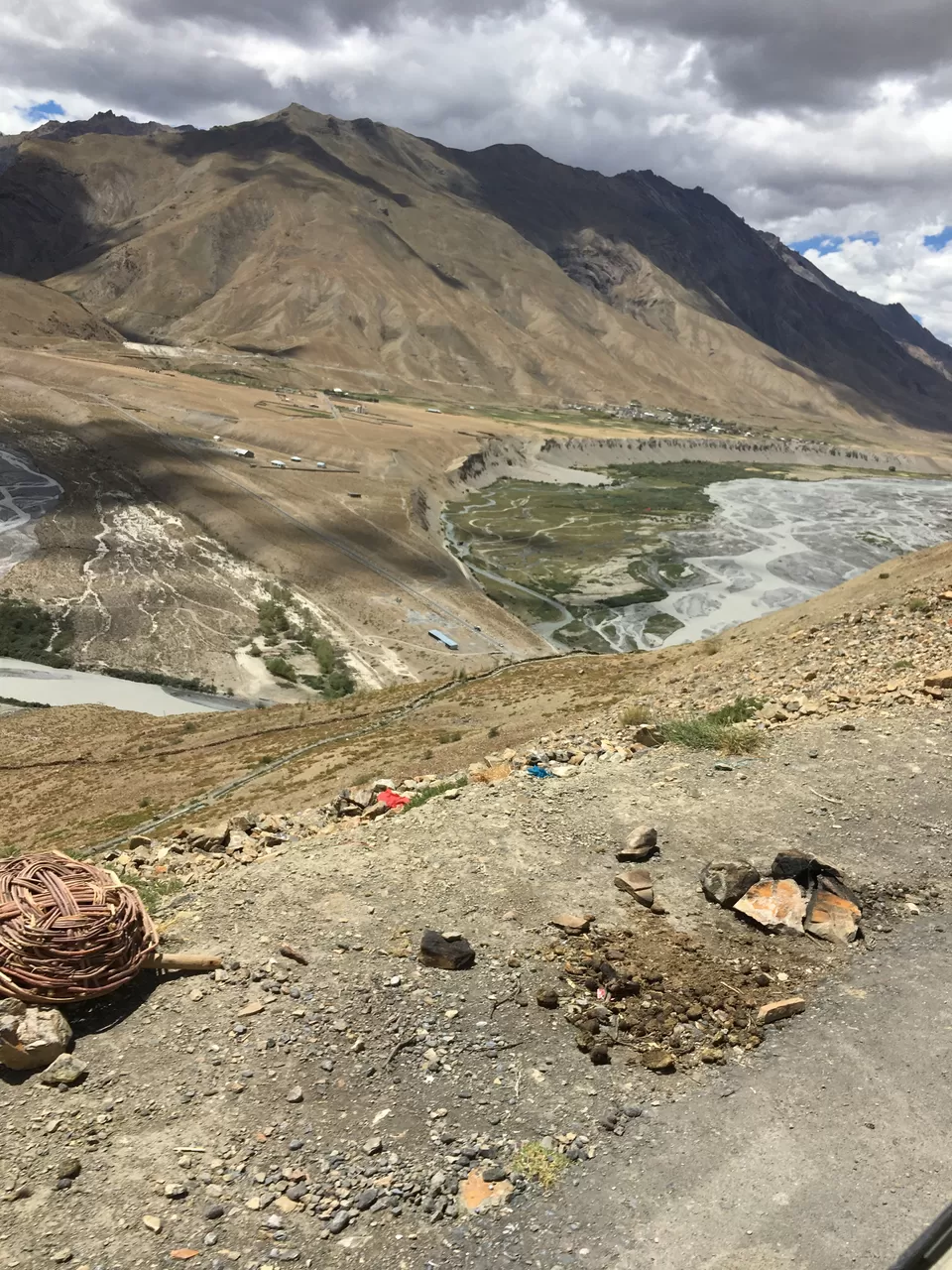 Most travellers stop by Langza. It is a picturesque village where there are more cattle than people. This village also transported me a million years back with one word : Fossils.
Many years ago, Spiti was under the Tethys Sea. When the Indian continent joined Laurasia, the force of the impact caused the mighty Himalayas to rise, and the sea to get completely drained out. It's a small nugget of science, but when you look closely at the mountains, you can see ridges and deep lines, which look like ripples formed when a rock is submerged in water.
Langza is tiny and remote. But the villagers are friendly. They give you insight into a fiercely independent lot of people who co-exist harmoniously with nature. They raise children, rear cattle, scout the area for fossils and yet, find enough time to welcome complete strangers into their home with hospitality.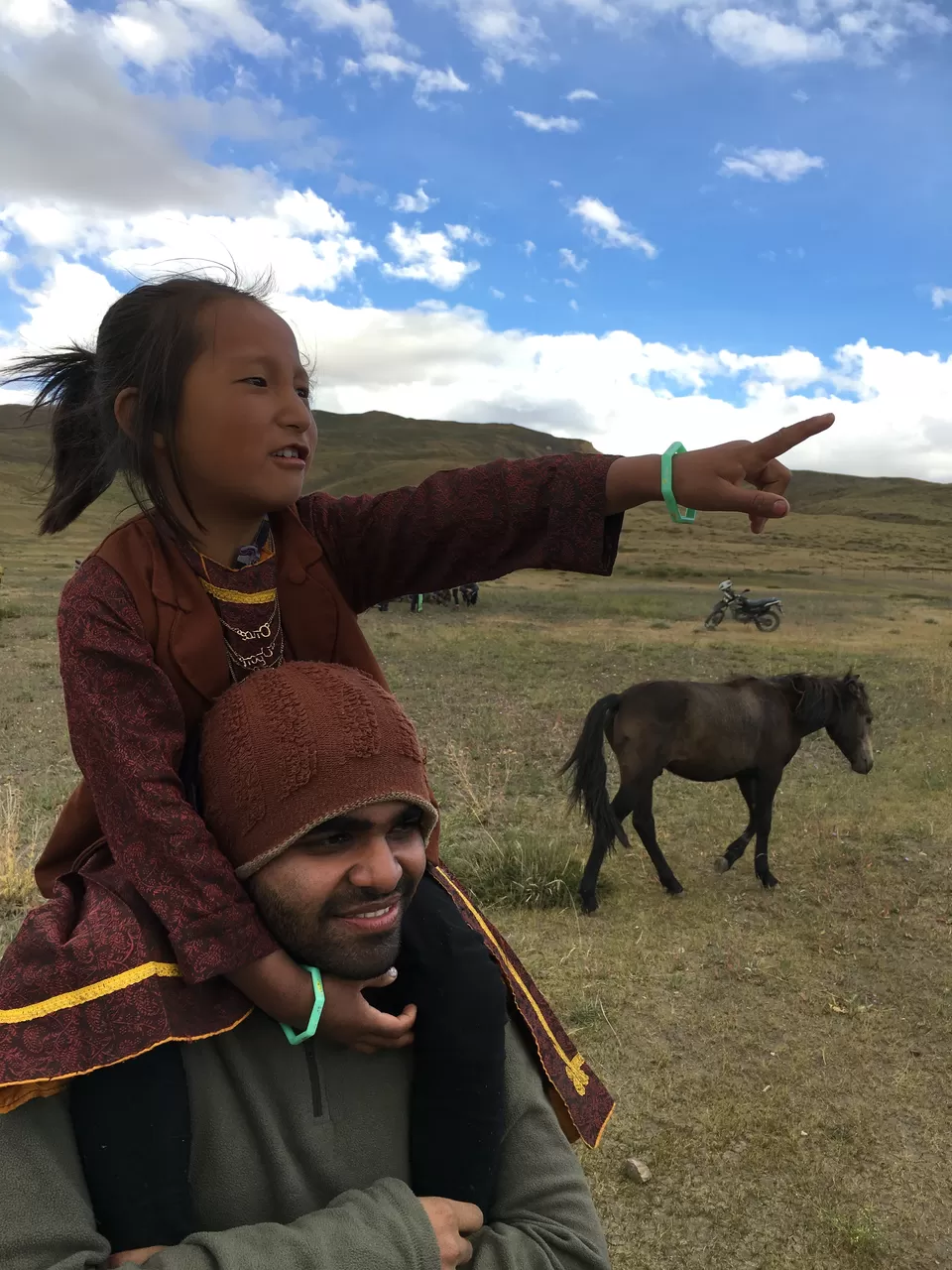 Our first brush with this hospitality was when we arrived to Langza for lunch. We were welcomed into their clean home to steaming hot rice and mixed lentil dal. Along with that we were served pickles. We were starving and to get a hot home made meal was more than what we imagined. We were welcomed by the most spunky grandmother I'd ever seen. She served us and then spoke about Spiti and Langza.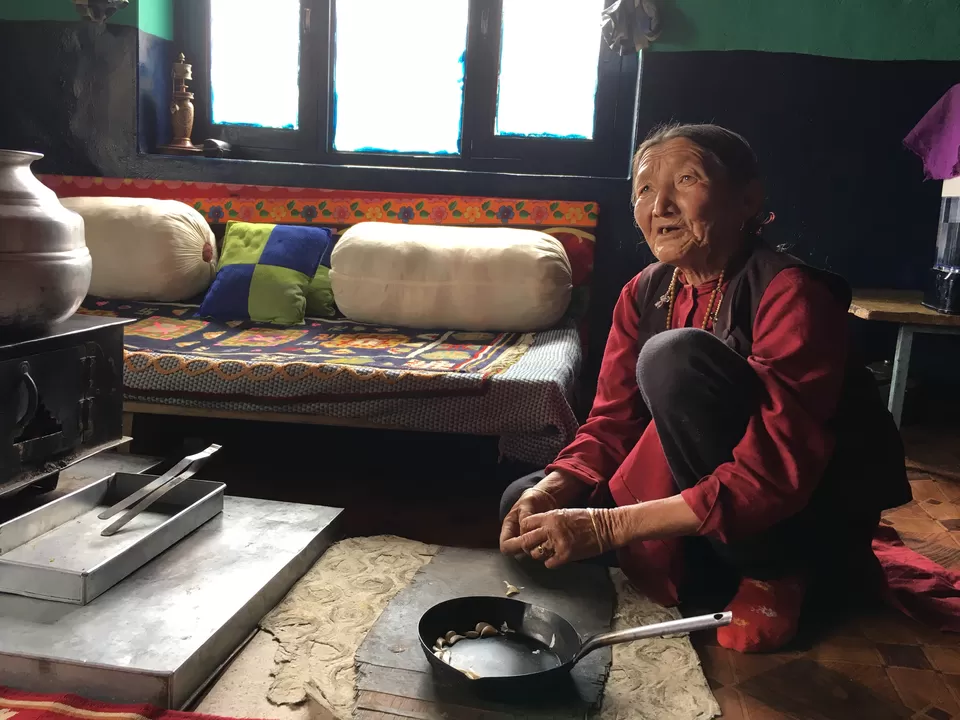 Her two grand daughters took us around Langza, especially to the fields. We tasted some fresh peas harvested straight from the field as we walked to a clearing where there was a fair happening. Tanzin, the little tot who regaled us with her stories.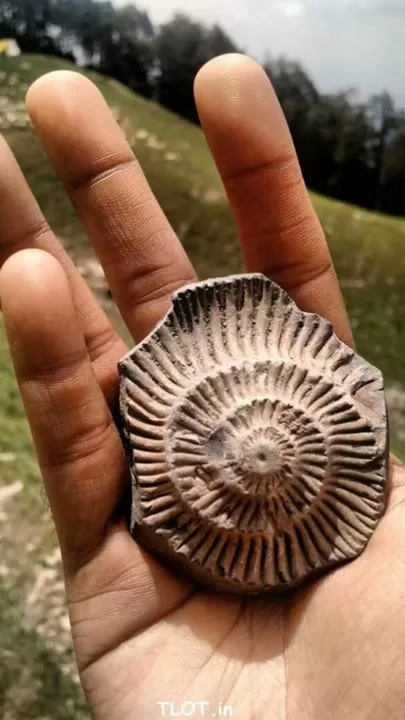 She also showed us fossils. This village is endowed with fossils and the villagers often show tourists with fossils and sell it to them. The most common fossil was that of a sea creature's shell which had pressed on to the rock. I couldn't believe fossils were so common here and that I was holding on to one. We didn't dwell on them for long, and went ahead to the fair.
Our guide had also come to the fair. It was in a clearing a few kilometers away from the houses. There were different games and people had come with their horses. There were some ladies ladling sticky rice to everyone present. It was unique. Tanzin took a fancy to a camera and clicked photos once we showed her how to.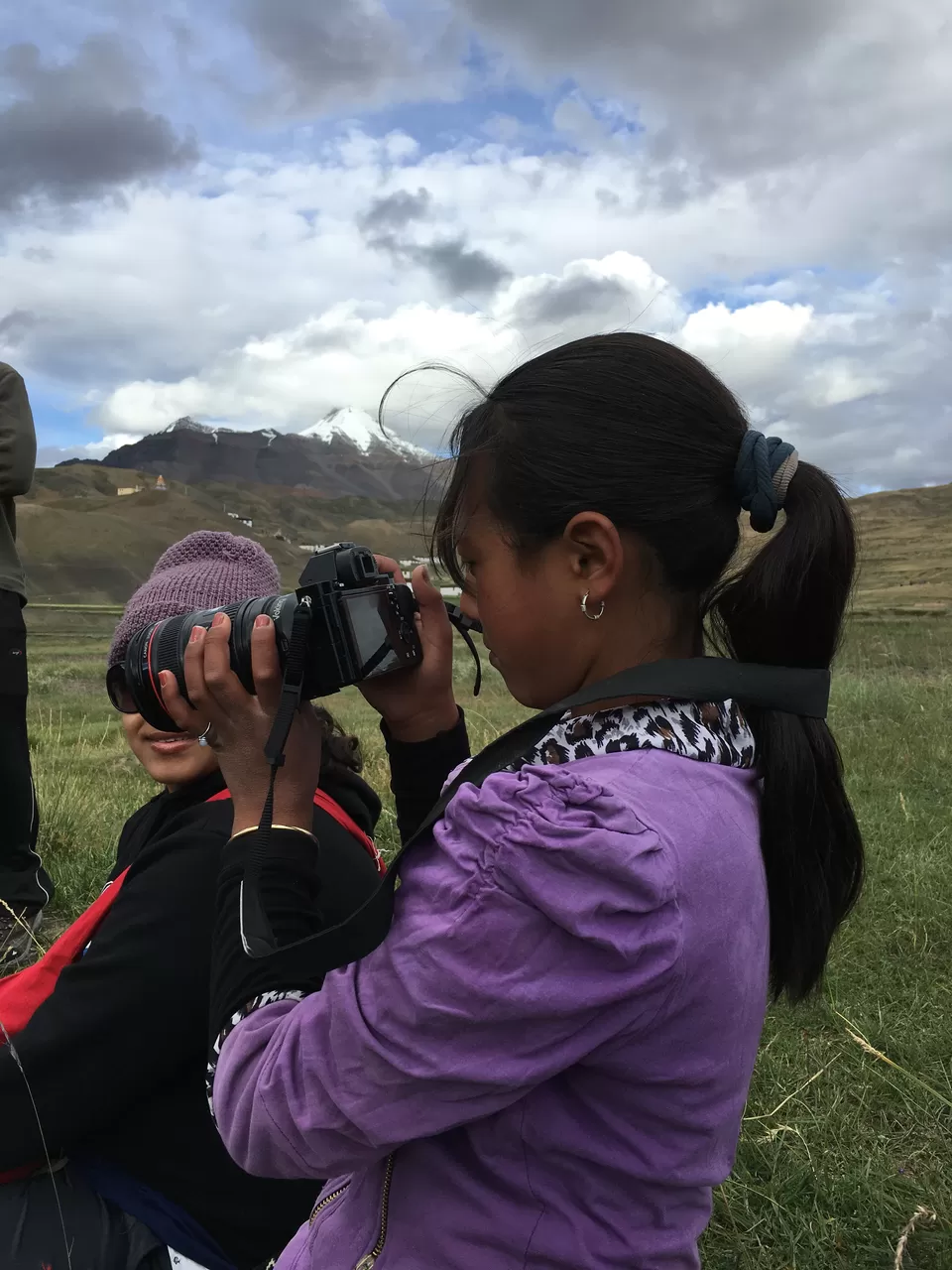 Once we were back to the homestay, we went in the kitchen to help Grandma with dinner. It was momos. She taught us how to make momos all the while laughing and telling us how the men had to help as well and the men had to learn how to cook because it was important. Grandma worked in the PWD Department of the Himachal Government for her entire life and it was under her leadership that they had started building good quality roads in Spiti. Before the roads were built, the villagers had to scale mountains so going to different villages took several days.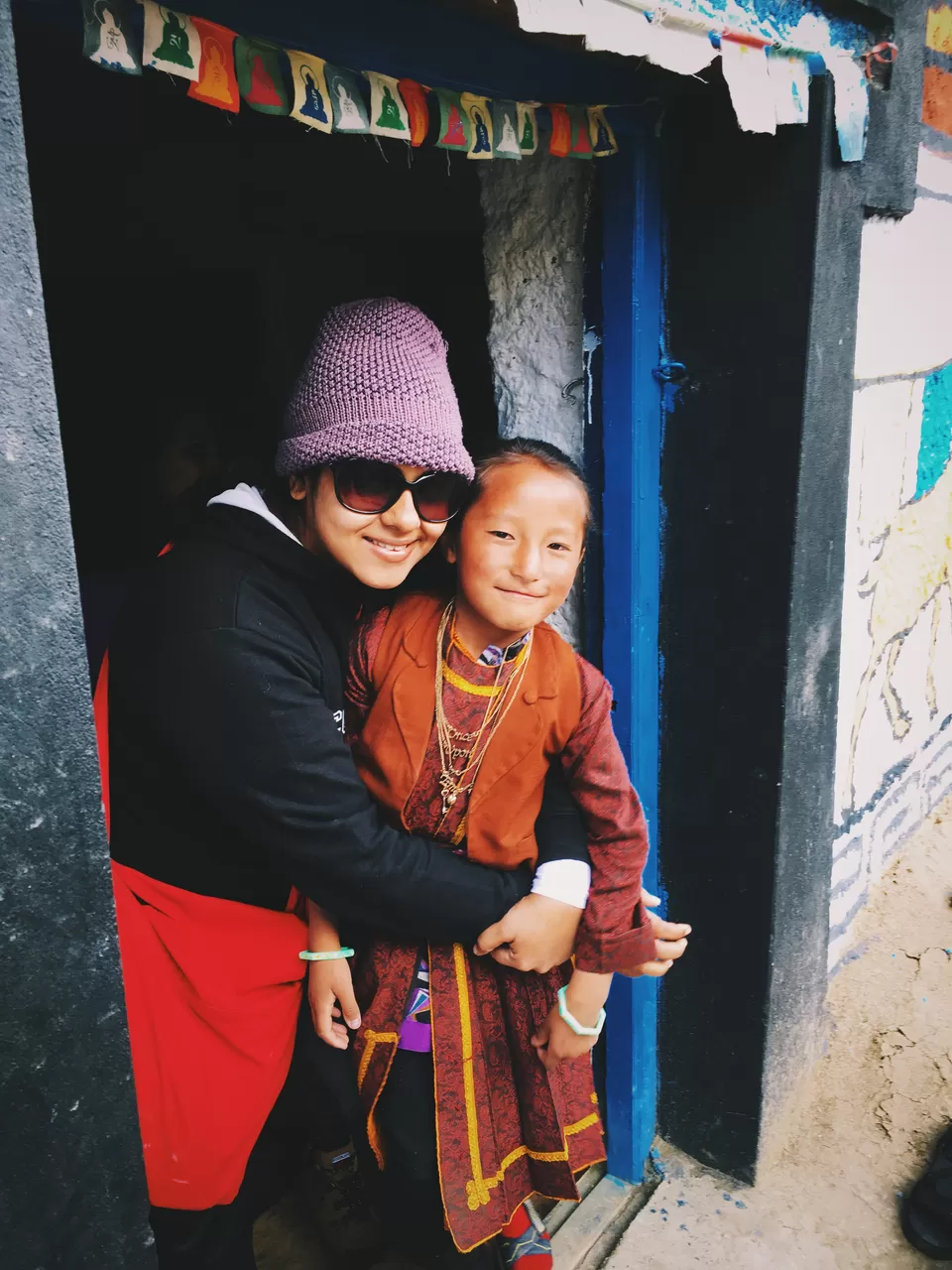 I didn't make good enough momos fast enough, but I did enjoy them for dinner. As a token of my gratitude, I had brought pencils from Mumbai for the children and they were so happy to get gifts. Their precious smiles and warm hospitality warmed our heart. I only wished I could have stayed there another day to play with them.
Spiti is harsh. But the people are not. Langza is remote. But the people are friendly. They welcome you into their homes and treat you like family. For everyone willing to take a chance and disconnect from civilization, I recommend spending time in a Spitiian village. It'll give you a healthy dose of appreciation for our creature comforts and admiration for their way of life.