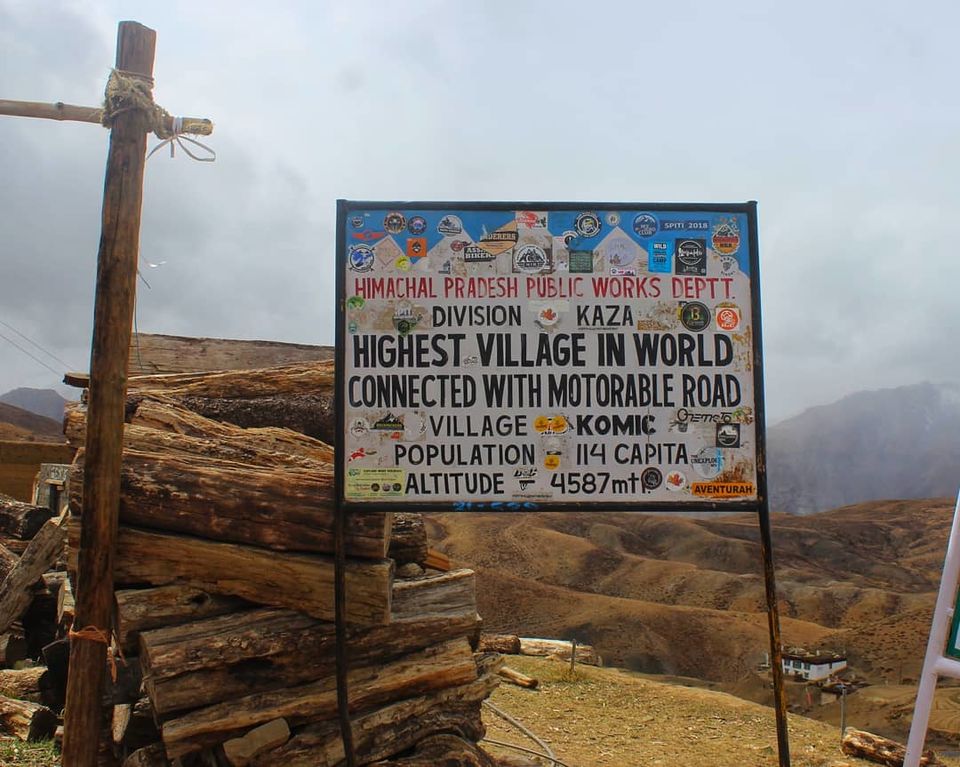 "Please give us three Seabuckthorn tea", I ordered at Spiti organic kitchen which they claim to be the world's highest restaurant. This tea has a lot of Vitamin C and antioxidants. However, different people consume it for different reasons. Like, I was hungry and just wanted to taste it after hearing so much about it. And the taste was just awesome – sour orange with a hint of mango in it. I couldn't stop myself from reordering.
We were now at the world's highest village connected with motorable road.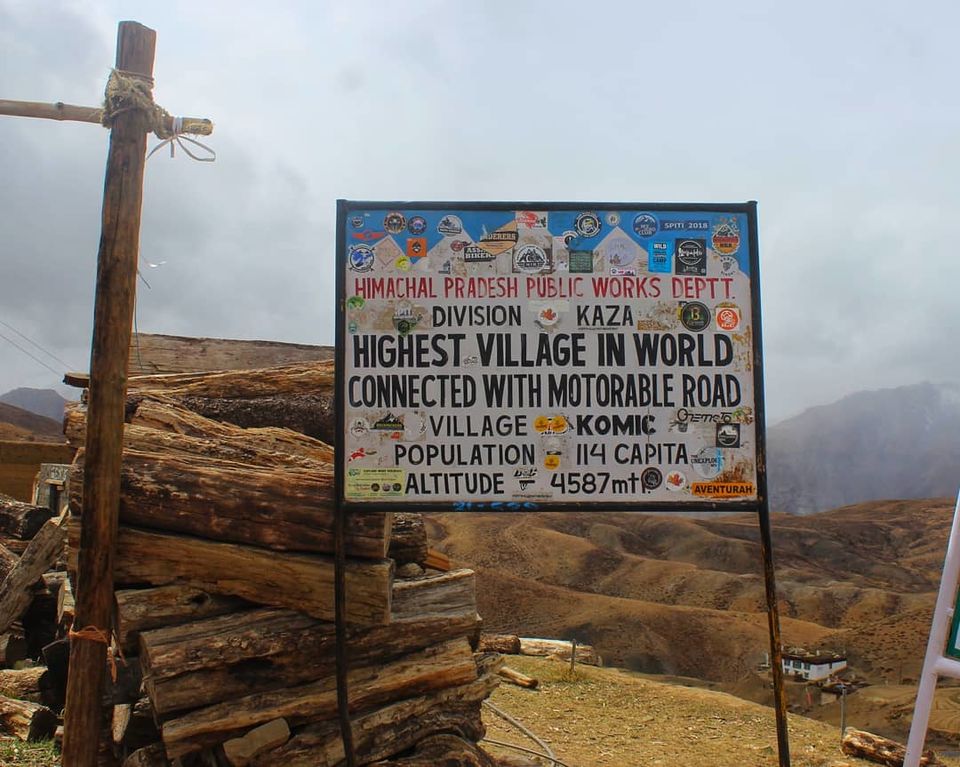 Komic village is around 10 k.m from Langza. Walking around the restaurant, one can notice the odd 15-17 houses in the village. There were some homestays too.
On the right of the restaurant, the Tangyud Monastery is situated, which is one of the two monasteries belonging to the Sakya sect in Spiti Valley.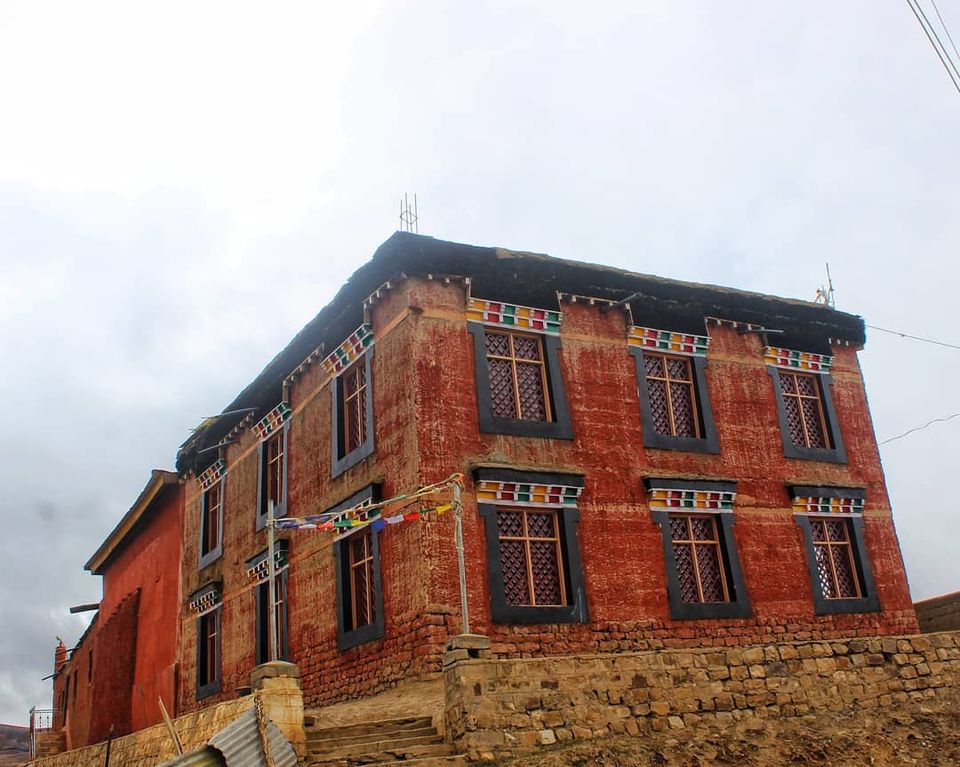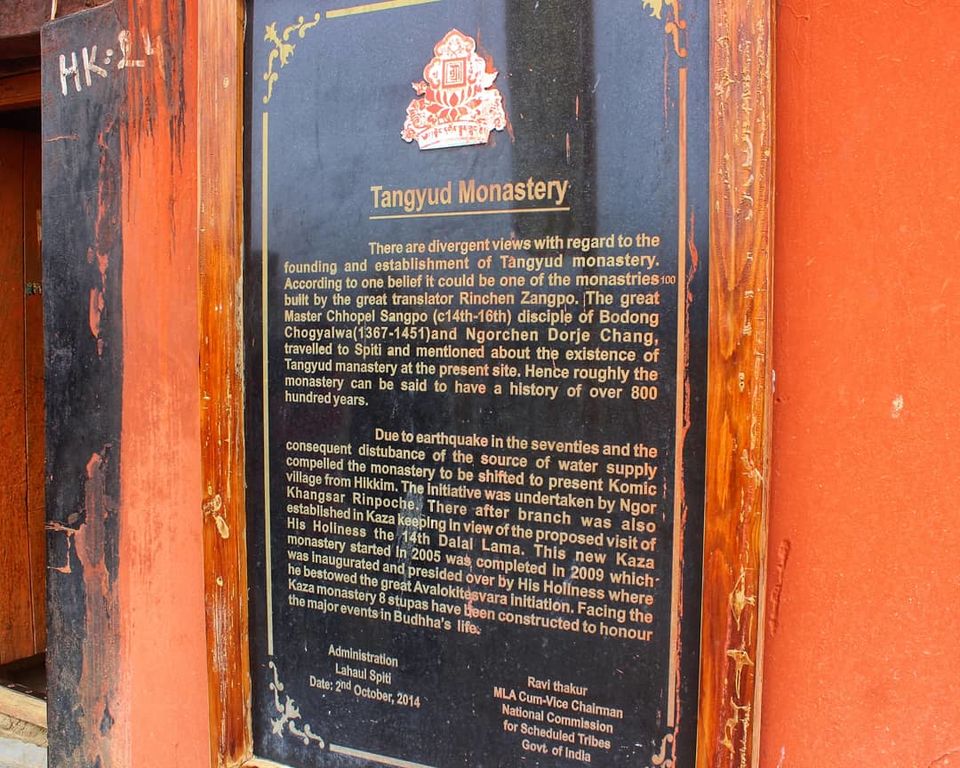 This monastery is about 800 years old. There is a story about the monastery that centuries ago, monks wanted to shift this monastery to Hikkim but the statue of Mahakal refused to leave the ground. Despite several efforts, the statue couldn't be moved. Even during the 1975 earthquake, the monastery had a good share of damage but the statue remained still. The statue is inside a prayer hall where women are not allowed to enter. There were three monks inside the prayer hall when I entered. They started the prayer in some time. That short time inside was most peaceful during my entire journey but then I remembered my friends were waiting outside.
To the left of the restaurant lies the Komic Gompa.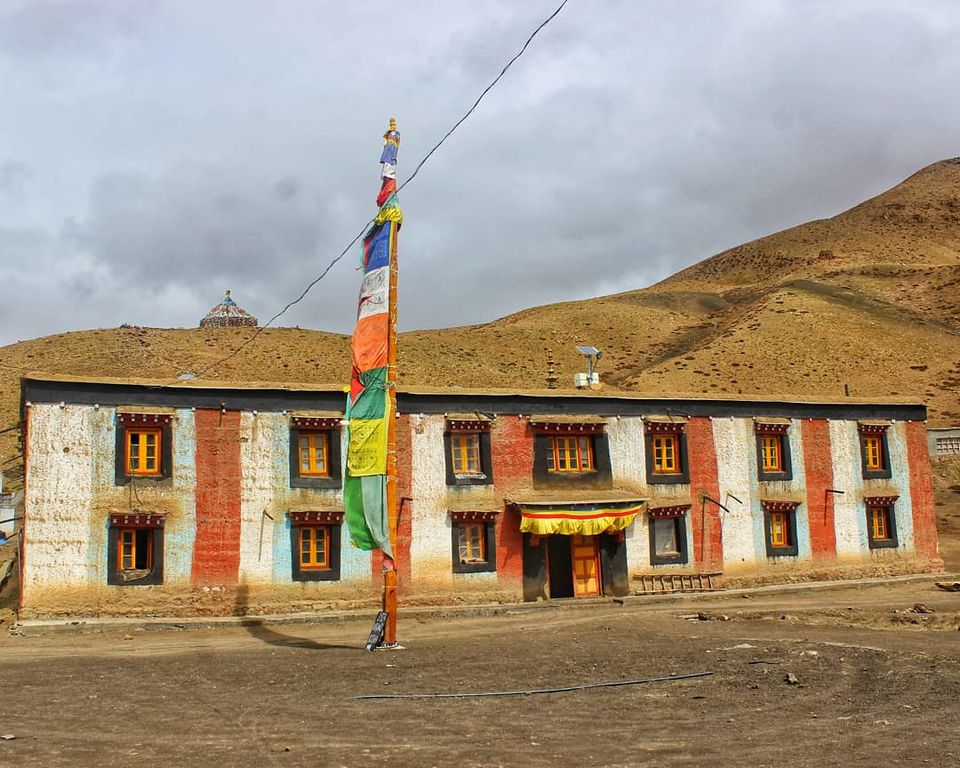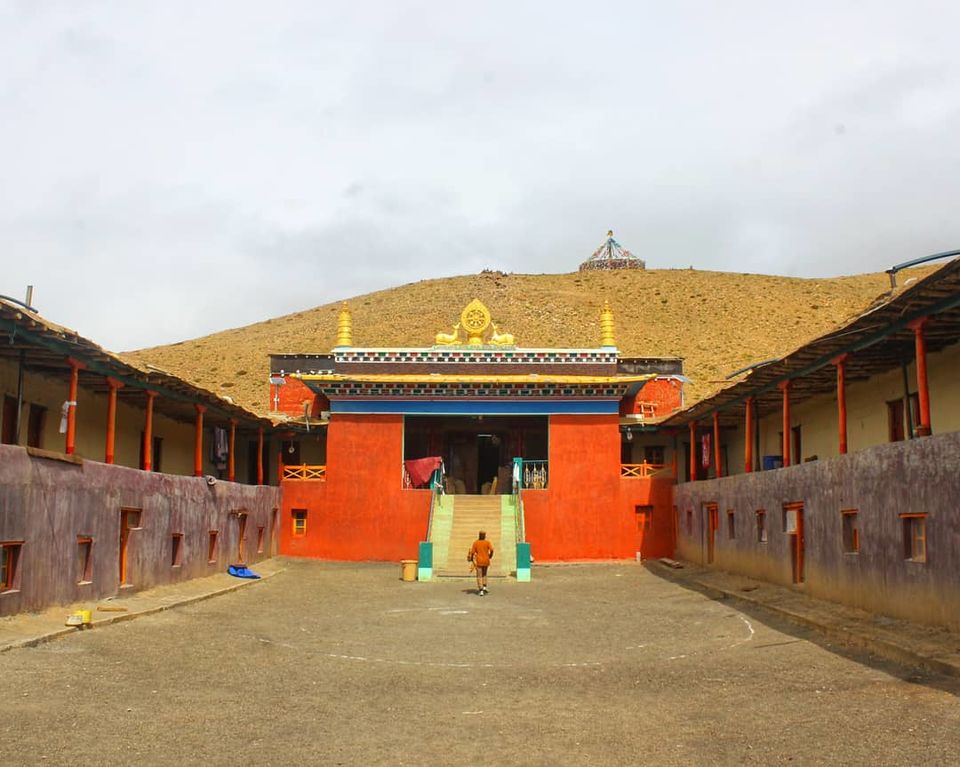 I couldn't ascertain the historical facts about it as I got busy enjoying the first snowfall. Yes, it started snowing and everyone got busy at the moment. It's difficult to express the feeling of first snowfall in words.
The driver honked the horn and reminded us to hurry up as four more villages need to be covered and the weather was worsening. But did it really worsened? Who cares! We were just enjoying it.
Stay Tuned.