"There is no need for temples, no need for complicated philosophy. Our own brain, our own heart is our temple; the philosophy is kindness." ~ Dalai Lama
Spiti is an extremely cold and desolate valley between Ladakh and Tibet. Known as the paradise of India, it is a high altitude cold desert, tucked away in snow and surrounded by mountains. Every year thousands of dauntless travellers travel for miles just for a glimpse of Spiti. Some of whom get to experience nature's harshest extremities and the most sinister dispositions.
But, then there are people who evince enough warmth and love in this cold region to keep you cozy. They live in the most dreadful of conditions and yet bear a safe haven for all who are left stranded and defenseless due to the hostile terrain, treacherous roads and unpredictable weather that work against them.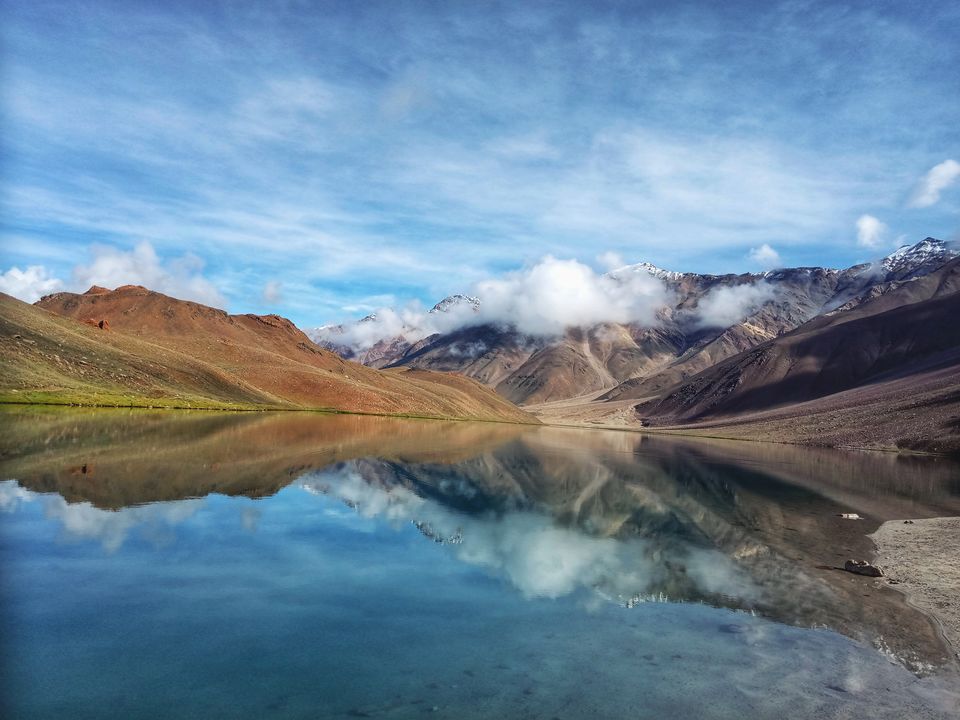 Here's one such story of generosity, love and kindness. Meet Chacha and Chachi, pride of Spiti's unassuming Batal valley.

Bodh Dorjee and wife Hishe Chhomo, fondly known as Chacha Chachi among the locals and visitors, are the first to arrive at Batal, when the roads open after chilly winters. And are last to leave at the dawn of winters.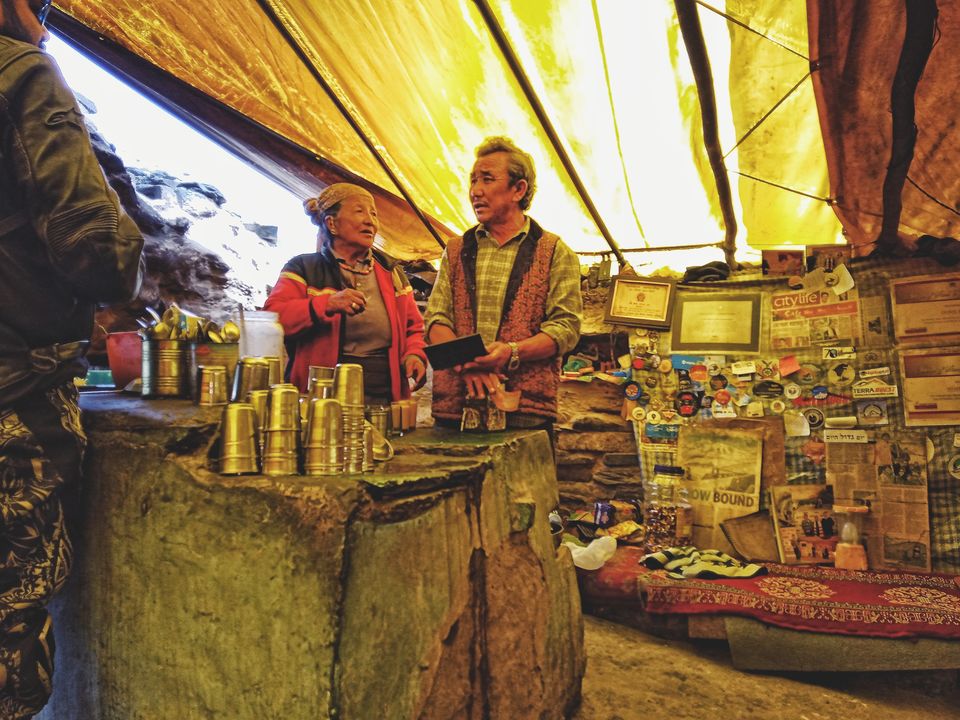 At a height of around 4000 metres, Batal is a perilous region with no network signal, no petrol pumps, negligible human habitation and only deadly roads. Despite that, this old couple at a make-shift dhaba, ensures delectable food and comfortable accommodation for every visitor who ever halts here. In a worst case scenario, Chandra Dhaba can accommodate and feed 10 people for 2 whole months.

On her last sojourn to Spiti, my sister made a point to halt at Batal and get to know these gems in person, she describes Chacha as a witty, full-of-life person, with a very dry sense of humour. She says, "it is unimaginable to be as quick witted as him in such testing situations", as she recalls her barfing episodes on her way to Batal.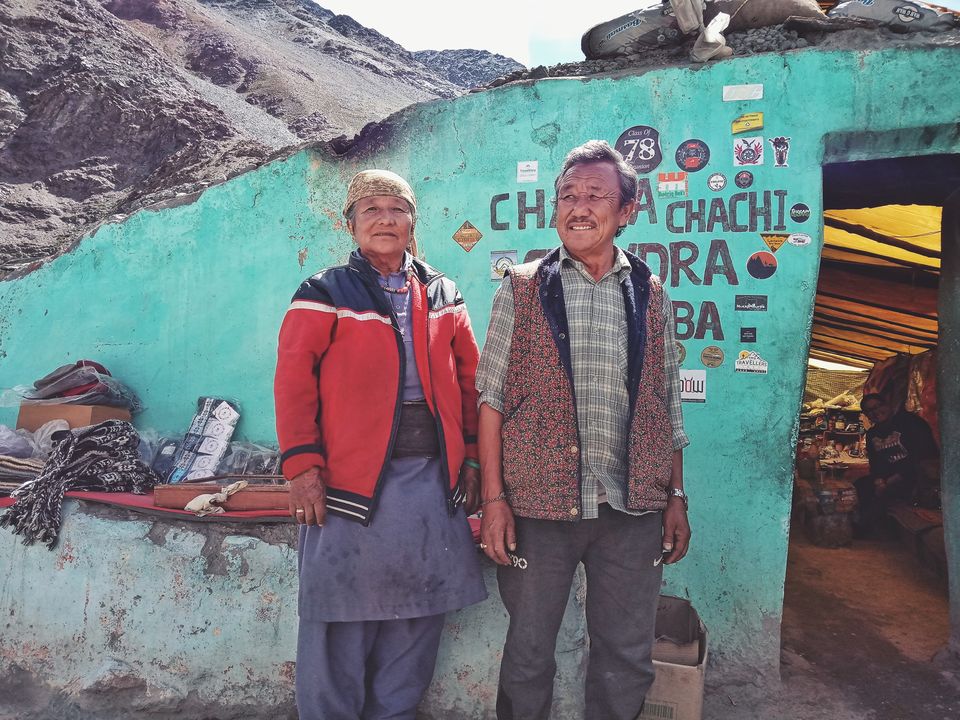 Chacha told her of difficult times in the past when they thought the end was near, but did not lose hope. One such incident was in the month of June a few years ago, when there was heavy snowfall for several days, rendering the roads inaccessible. There was a group of school kids from a premier school in Mumbai, who were rescued and sheltered by the couple. They were airlifted from the region later.

My overwhelmed sister describes Chachi as the humblest, most docile person, with boundless motherly love to give. For travellers who have frequented Spiti, Chacha is the most reliable and trusted guy. People automatically feel safe around him, as he knows the mountains inside out.
They shy away from accepting donations, even though it is pretty evident that their earning is barely enough to sustain life in a region like Spiti. So travellers enchanted with their affection, find innovative ideas to make donations.
Sister narrates one such incident when a guy who was travelling to Kaza, brought handful of coins and notes to Chacha and said, "this is making my bag too heavy to carry, on my journey!"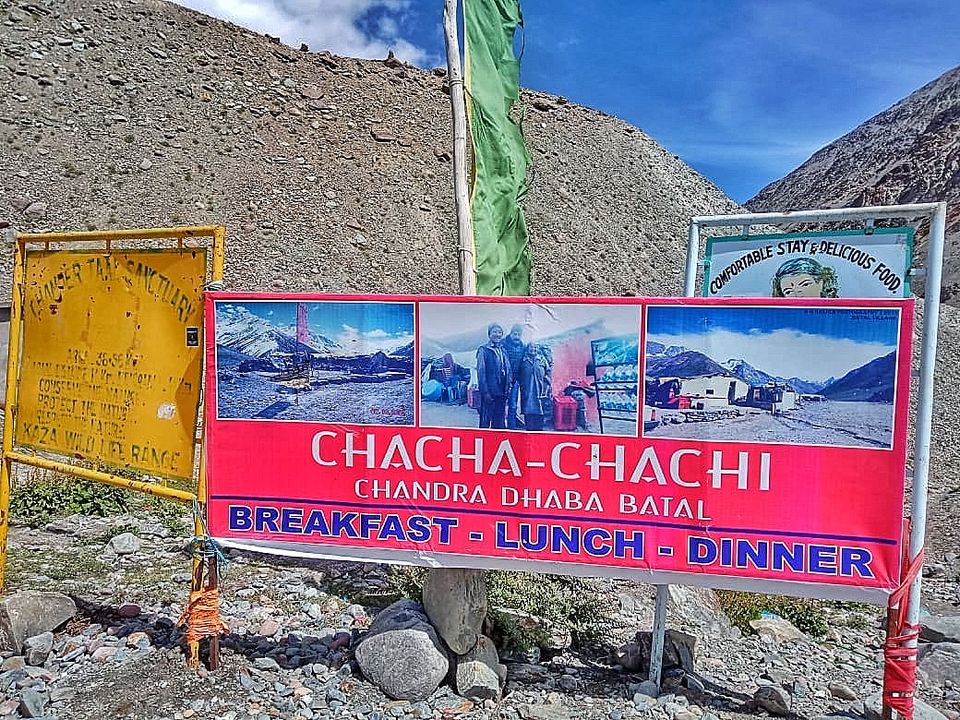 Bollywood's macho man Sunny Deol once visited Batal for a film shooting, and was so bewitched by their hospitality, that he visited there again, and twice! He stayed with them at the dhaba, enjoyed their service and paid the due rent of ₹120 a night, Chacha wouldn't charge a penny more than that!

The old couple has been running this dhaba for 45 long years now. And in all adversities, they have lived here till the end of October every year to host travellers, shelter them and more often than not rescue them from formidable situations. This couple has also been awarded with the prestigious Godfrey Philip bravery award for their relentless support and rescue to innumerable people visiting the region.
This is a story of ordinary people with extraordinary courage and an inspiring attitude towards life.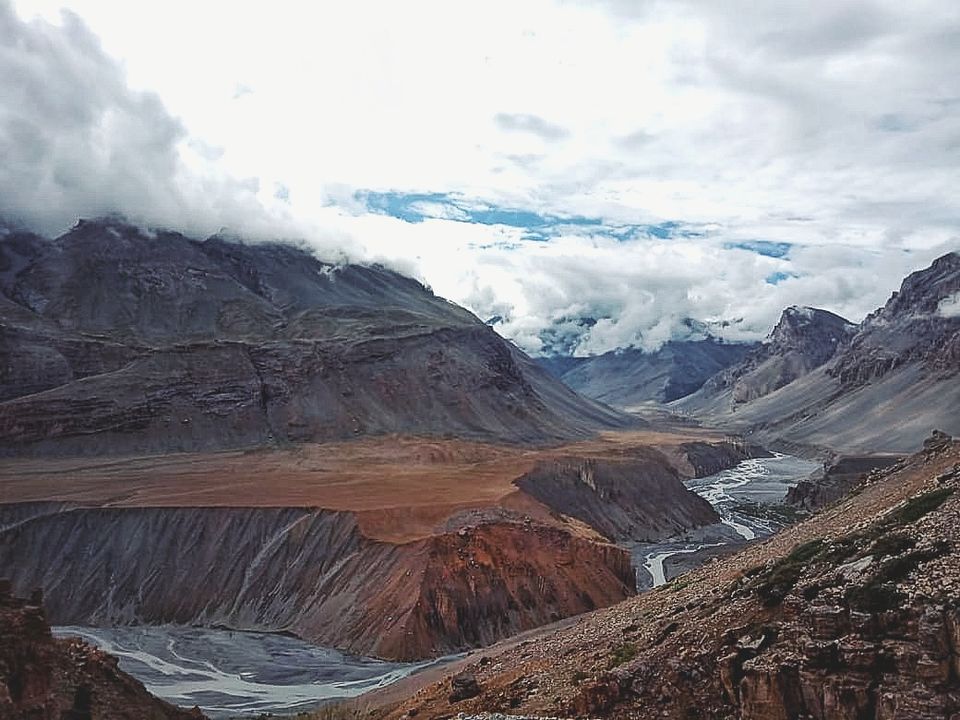 This is a story of selflessness, of unconditional love and of humanity, that needs to be told.
Do you have an inspiring travel story that needs to be told? Share it here.

For the coolest travel videos, check out our YouTube Channel.
All the images are taken by my sister on her journey to Spiti in August, 2018.