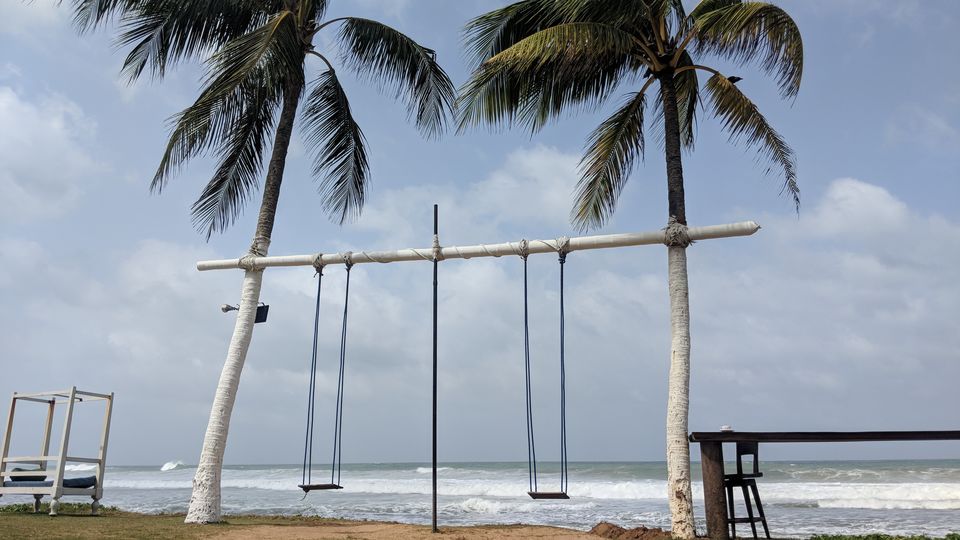 I have just woken up from an afternoon nap near the poolside of my hotel in Hikkaduwa. The sun trickles in through the leaves of the tree I was sleeping under, and the sound of the crashing waves rents the air with a hypnotic melody. I grab my book, order for a glass of wine and walk barefoot to the beach. The rest of my evening is spent getting to know the resident dogs and chatting with my friends over some more wine and a delicious Sri Lankan dinner.
When I landed at the Colombo airport that morning, I was preparing myself for a host of cultural activities, sightseeing and diving in crystal clear waters. But the moment we stepped foot in this island country, it coaxed us into dropping our bags and just rolling with the waves.
So, there I was – soaking wet, my toes digging into the sand and my face lit up with a big smile. There it was – the Susagade feeling I was looking for.
WHERE TO STAY
Citrus Hikkaduwa
This was the first time I gave into choosing a luxury hotel over an Airbnb, and I couldn't have been happier about it. Located a short 10-minute ride away from the main Hikkaduwa town, Citrus welcomes you with a soothing view of the pool and the beach. The staff pampers you with excellent service. The rooms are comfortable, and a lot of them come with a balcony, accompanied by a view of the sea. Citrus is located bang in the middle of a hip and happening area of Hikkaduwa, with a host of cafes, ayurvedic spas, cute little BnBs and souvenir shops, so there's never a dearth of things to do. However, the hotel, with its in-house spa, a pristine private beach (where turtles come out to feed at seven in the morning), and a great restaurant whipping up some of the best delicacies, will ensure you'll never leave its premises.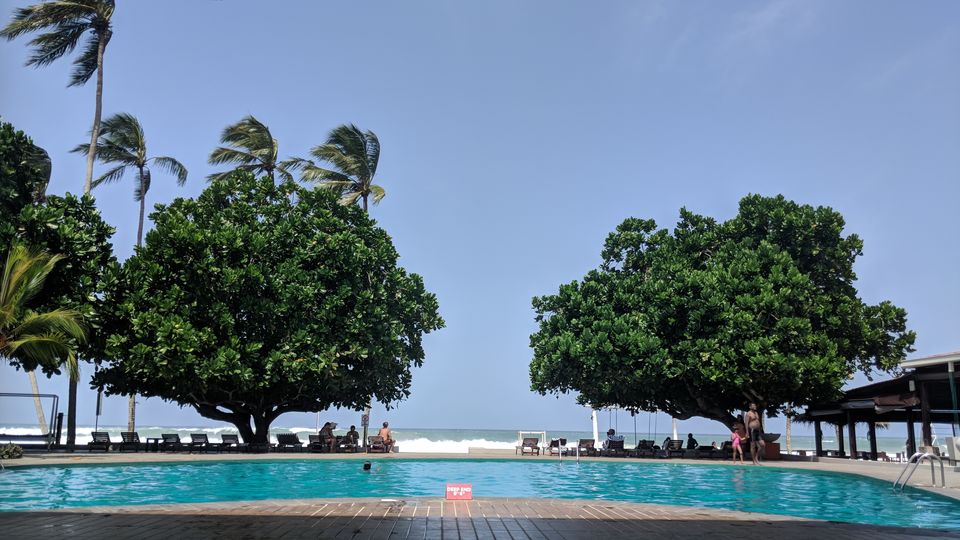 Amari, Galle
This heavenly Amari resort rises up above a golden, crescent-shaped beachline, and is located within reach of both Hikkaduwa and the culturally-steeped Galle. The biggest plus of staying at Amari is that all its 172 rooms are ocean-facing. The cute, red sun umbrellas dotting a meandering blue-tiled pool make it a pretty sight. There are plenty of sun loungers and cabanas spilling onto the beach that aid relaxation. With the swaying palm trees, golden sands and a view of the sea that stretches on for miles, Amari provides the perfect setting for a relaxed, exotic holiday.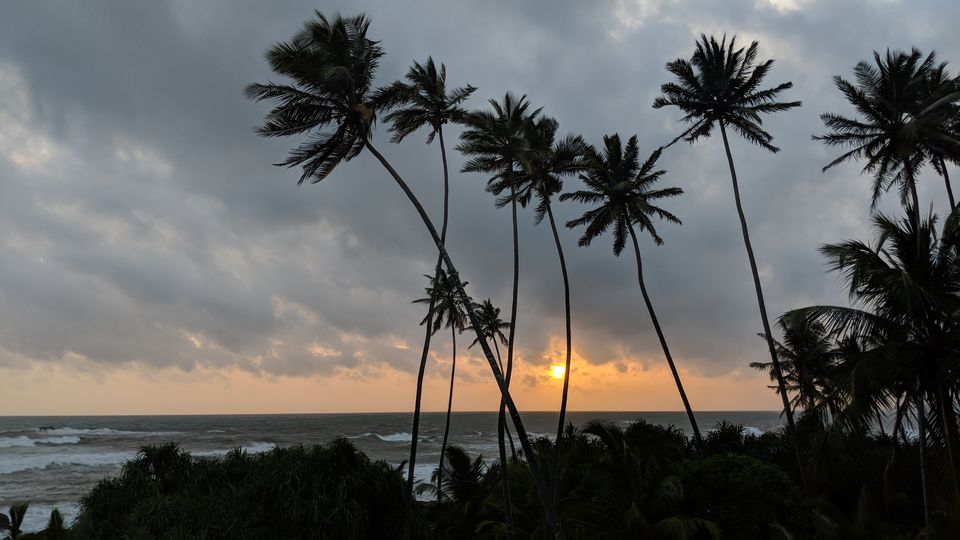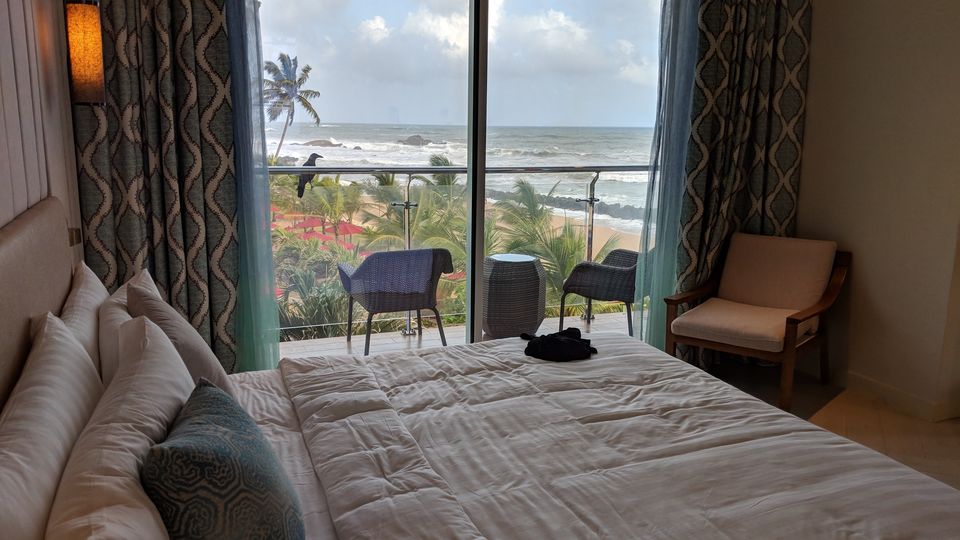 WHAT TO DO
Rent a bike and drive along the coastline – This was probably one of the biggest charms of Sri Lanka, and also the best way to explore its hinterlands. We drove for hours along the palm-fringed roads, crossing villages, deserted beaches, turtle hatcheries and shops selling huge, red King coconuts. The point was not to get anywhere, but just let our hair down and experience the real meaning of Susagade. So utterly refreshing!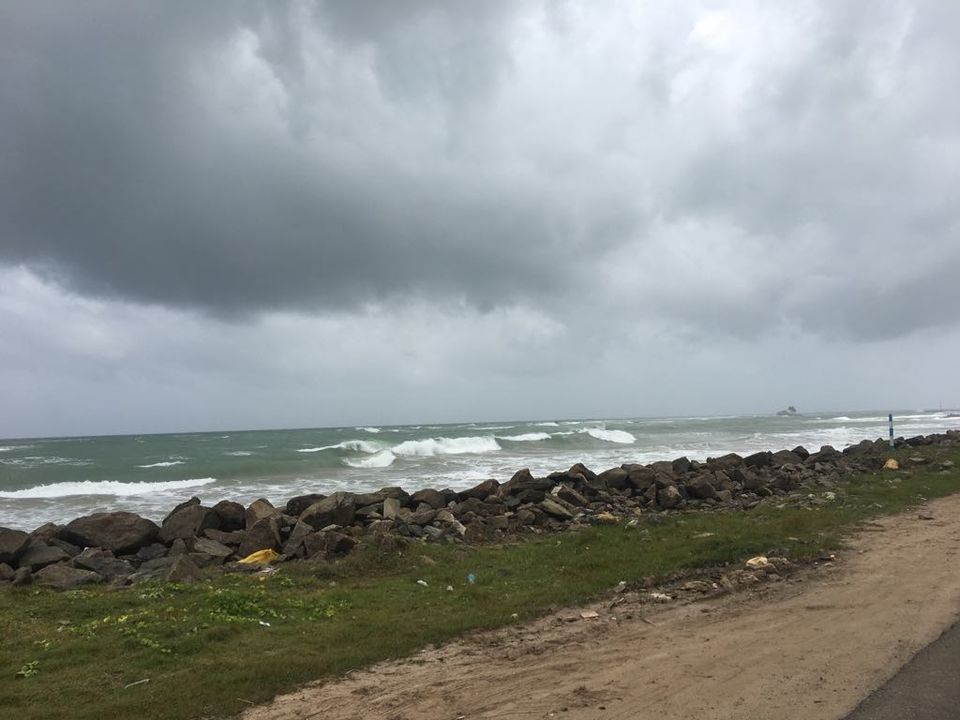 Take the Madu river cruise – The cruise takes you through the primitive depths of Sri Lanka, across what are probably the last tracts of mangrove forests out here. This is also the best way to see some of the thousands of flora and fauna of the country – monkeys hiding in trees, water monitor lizards gliding on branches, egrets and kingfishers eyeing their prey patiently. Then there are the many little islands, one that houses a deserted shrine, while another that is home to cobras. Plus, a cinnamon island that has the most fragrant and sweet-tasting cinnamon plants. And to cap it with the best local curries, obviously with even better views.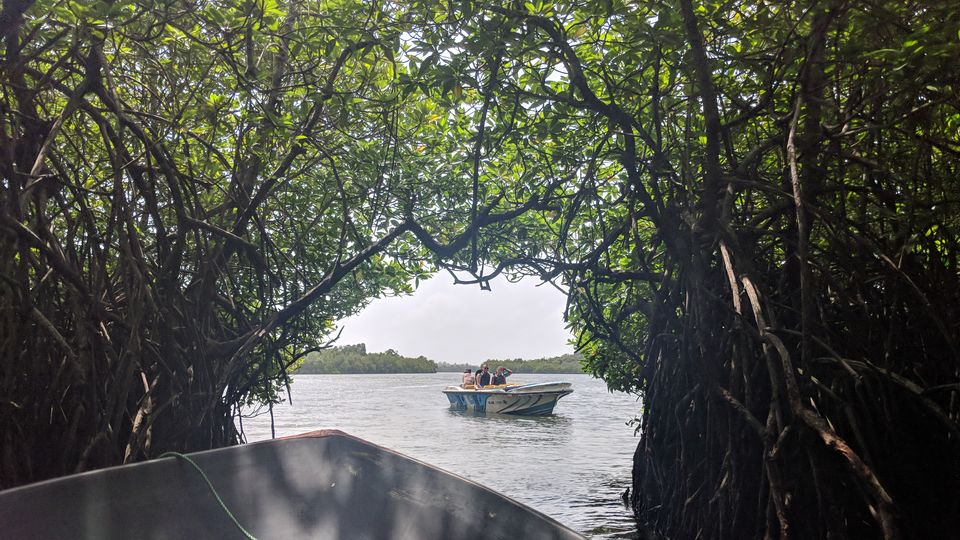 Have a beach to yourself and meet turtles – Grey skies, roaring waves, glorious, fiery sunsets and a cool breeze caressing your hair. Beaches across Sri Lanka aren't too crowded, especially if you are at a hotel or resort that maintains one. In Hikkaduwa, you can even head out early in the morning and get a chance to spot turtles who come to the shore to eat seaweed.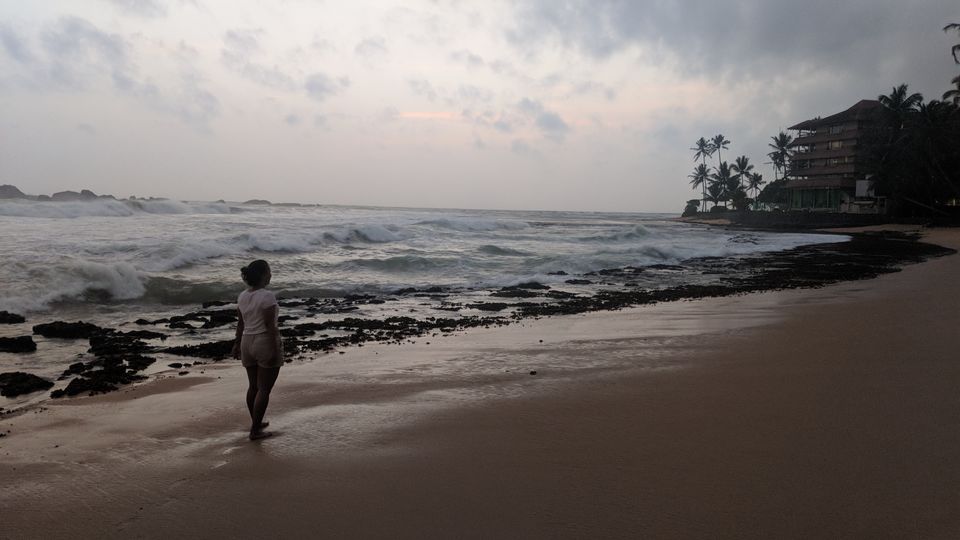 Spend a day walking around Galle Fort – The Galle fort is a visual montage of Sri Lankan history. In the 18th century, the Dutch build their headquarters, here. Today, the same beautiful buildings have been transformed into trendy shops and cafes. Walk along its beautiful cobblestone alleys, and when your feet tire, take a moment to relax, sit on the walls of the fort and watch the sun disappearing in the sea.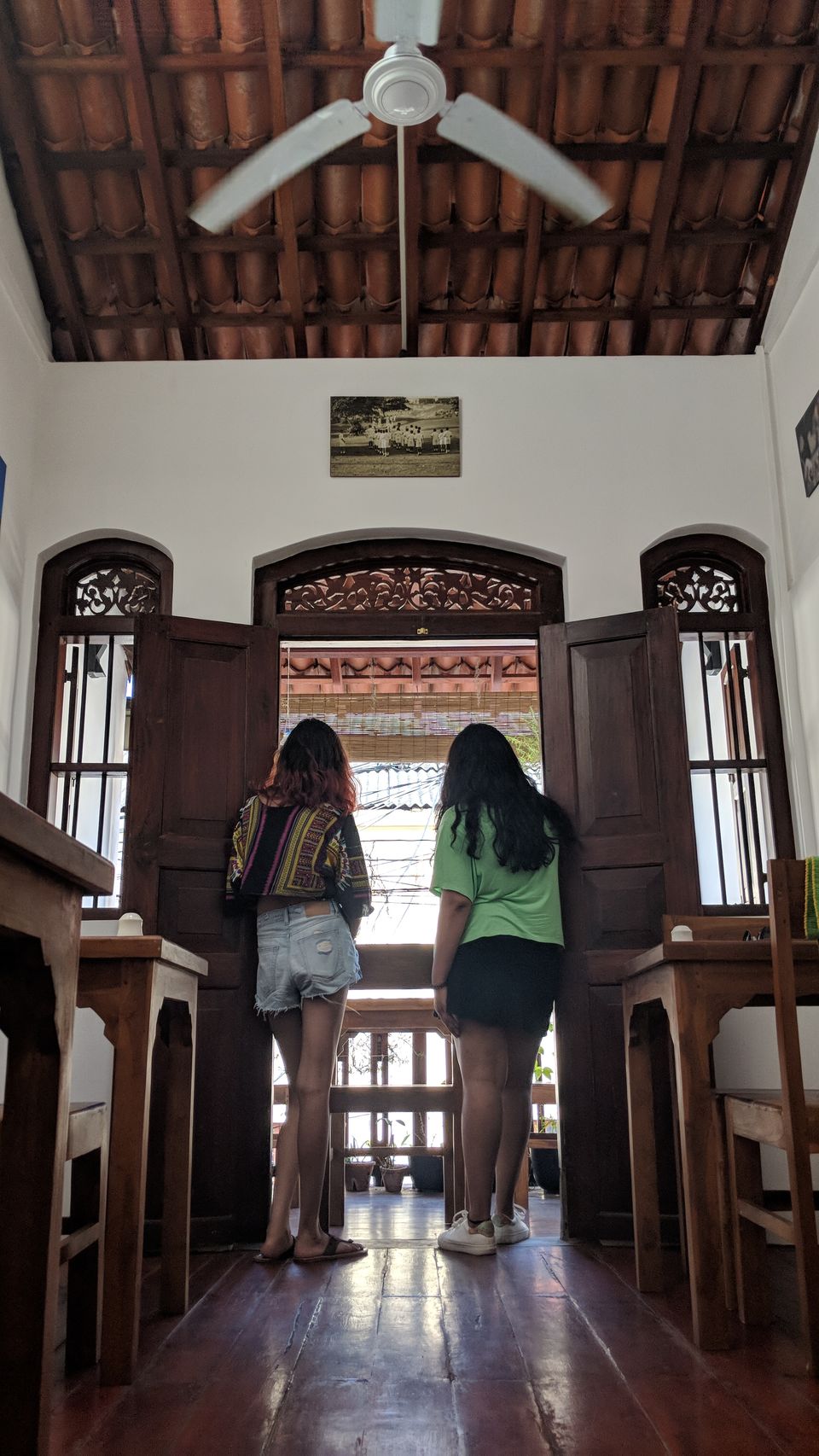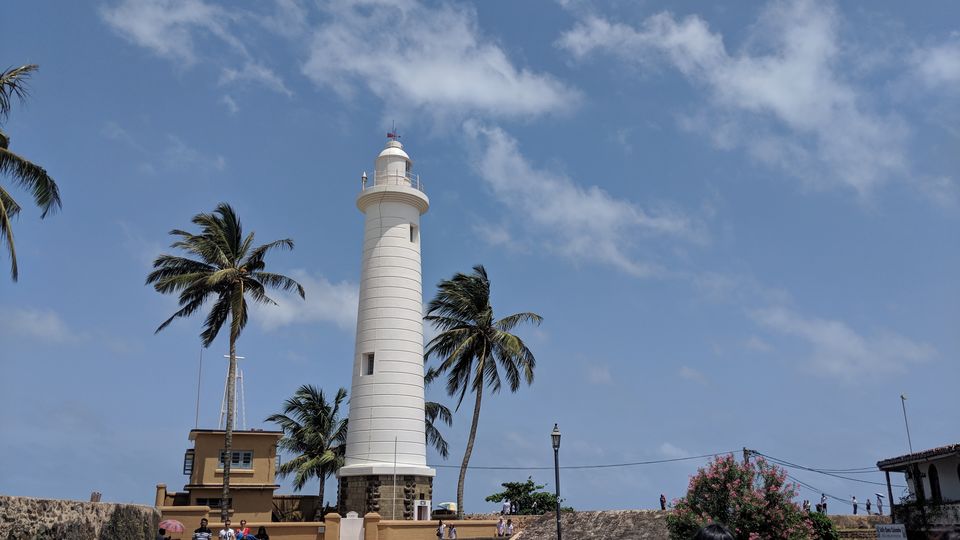 The easiest way to reach Sri Lanka is by taking a flight from India. There are a host of airlines offering direct or one-stop flights to Colombo, from where you can hire a taxi to reach your destination. Taxis in Sri Lanka are expensive, but far more comfortable and faster than any other mode of transport. Within Sri Lanka, you can rent bikes or for shorter distances, hop inside a tuk-tuk.
Frequent Searches Leading To This Page:-
Sri Lanka tour packages price, Best places to go in Sri Lanka in march, Top tourist attractions in Sri Lanka, Tourist attractions in Sri Lanka, Best beaches in Sri Lanka in November