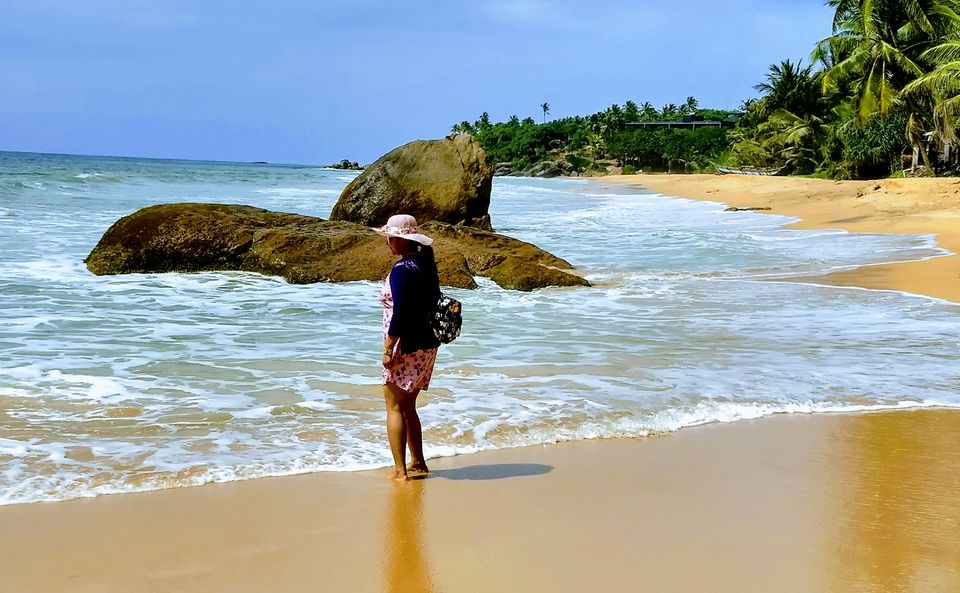 The untouched tropical essence and unhindered wilderness of this tear drop shaped island is well developed and fast becoming a winter time attraction for the seekers of sun and sea. I was surprised to hear from our driver cum guide Mr. Ashok, a few hundred western travelers randomly select beautiful Sri Lankan coastline cities, hire sea facing beach side luxurious villas for months to bid adiue the gloomy damp winter of western hemisphere. Sri Lanka has silently secured its position in the bucket-list of western travelers from past few years.
But recently Sri Lanka is in very much trend for tourists specially from India and other Asian countries as well. The coastline of this country offers some of the most picturesque beaches and coastal towns in world. Also stop stereotyping this little island with the combined image of sea & sea beaches only. It's a country that has EVERYTHING, I mean literally everything. The nature has stretched its unfathomable beauty into virgin beaches, mountains, tropical forests, diverse wild life and amazingly stunning marine life like sea turtles, sea horse, corals, dolphins and whales. Moreover, this country proudly flaunts eight world heritage sites recognized by UNESCO.
Before getting into my thrilling travel story let me summarize my preliminary tips.
How to Reach Sri Lanka: It's a country island and separated from India by an infinite water body of Indian Ocean. As this country is entirely inaccessible by road or train, the easiest way to reach Sri Lanka is by air. Sri Lanka is connected to India, Asia, Europe, Middle East and Australia. Sri Lankan airlines operates from all major cities in India.
Getting the Visa: We Indian tourists love Sri Lanka. Being a member of SAARC countries, we need just an ETA visa valid for 30 days (it can be extended further) before traveling. The visa cost is Rs.1800/- per person and takes minimum processing time of 24-28 hours. You can apply for and pay at the Sri Lankan ETA website or else, just submit the photocopy of your valid passport to any standard travel agency. They will do the rest. So not a big deal.
Mark your Calendar: November end to March end is the most preferred season to visit Sri Lanka. The temperature and humidity remains comfortable.
The people: Most of the people are Buddhist (70%), while 8% are Muslim, 7% Christian and 6% are Hindu. They are very polite, genuine and kind. Sri Lankan people share an invisible bond of well-knownness with Indian people. They eagerly ask the Indian tourists about the place they came from. When I mentioned Kolkata as my home town they immediately responded "Wow!! Saurav Ganguly!". Its easy to get in touch with the locals. Most of them can manage to continue the conversation in English. You would definitely feel welcomed by Sri Lankan People and it's easy to make friends.
The pocket : The prices are showing a steady upward movement in Sri Lanka these days but it's still an affordable country to travel.
The entry fees is the biggest expense that you have to bear. But we Indians can have a sigh of relief. For SAARC countries the entry fee is reduced to almost half as compared to European and American tourists. Keep your original passport with you while paying the entry fee.
Accommodation: You can get accommodation at all price levels. From multiple star hotels with an elevated scale of lavishness to backpacker's budget friendly dorms and guest house, everything is available there. It all depends what kind of standard you like. A standard three star or four star hotel would cost around INR 2500-3500/- per night including complimentary breakfast.
Taste Buds: The Food is very affordable and of great value. You can try buffet or a-la-crate meal in restaurants within 3000 LKR for two persons. They will serve you a dish as colorful as Crayon color box featuring the legacy of traditional Sri Lankan culinary and vibrant fusion cuisine- steamed white rice, red rice, chicken or fish curry, Dhal curry (my favorite, I ate daily), Papadam, Coconut Chutney, pickled fruits and vegetables, white curd. You can also think of doing experiments with cheap spicy street foods as well.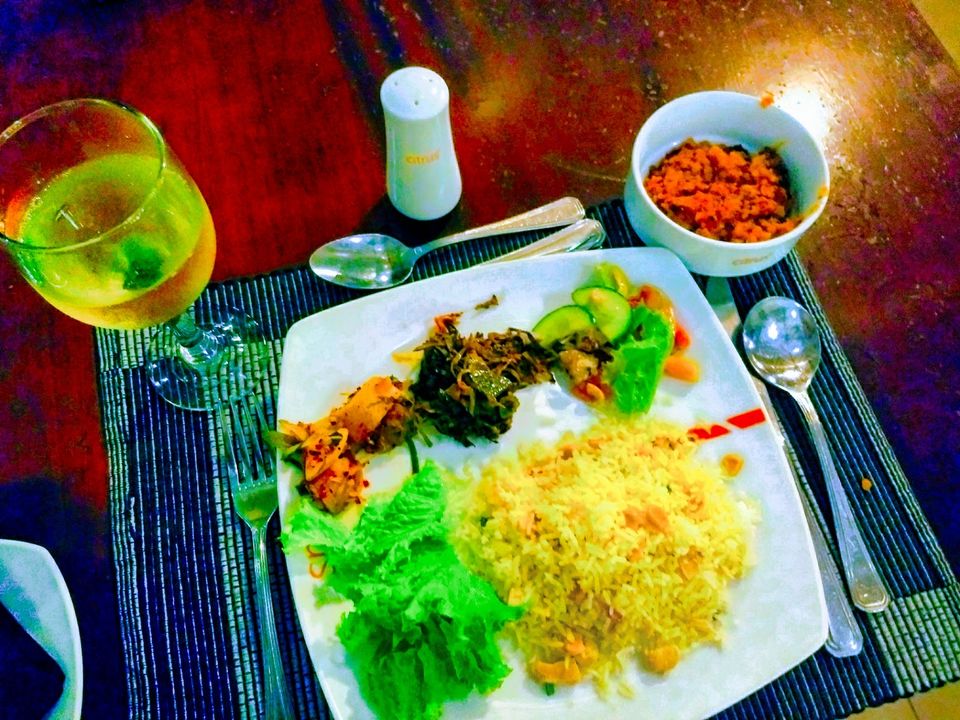 Credit: Saheli Bera
In Sri Lanka Alcohol comes in a shoestring budget. Being an Oneophilist I bought a bottle of Chardonnay at 1300 LKR only. Can you believe? Hard; isn't is? Overall you can experience a unique gastronomic journey that is sensationally enriching to the body, mind and soul.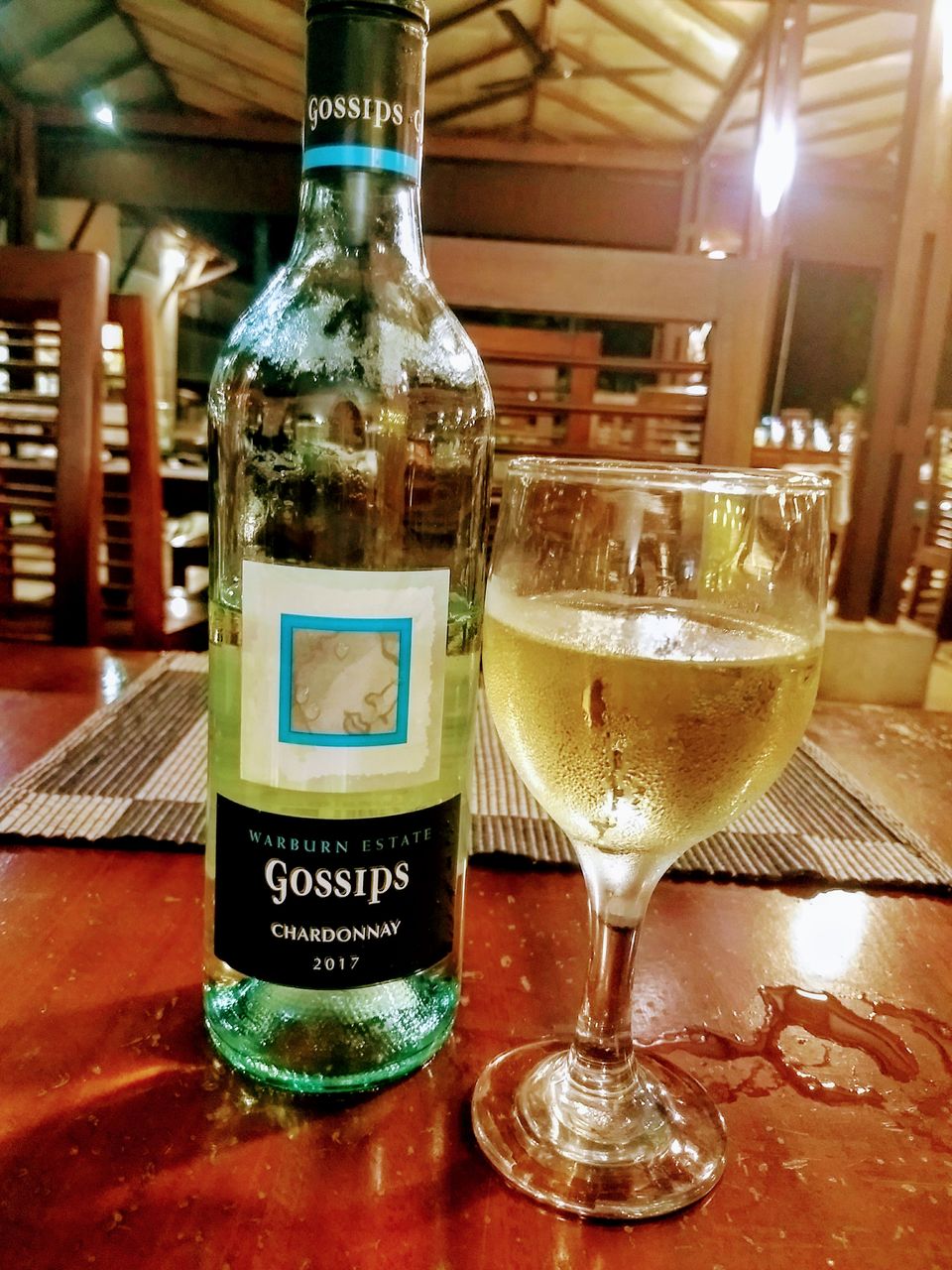 Credit: Saheli Bera
( 1 INR is equivalent to 2 LKR)
Transport, Phone and Internet coverage: Being an Indian citizen I had no special inclination for traveling through local transport like public bus, tuk-tuk and train. I have enjoyed these modes of transport all my life. So I hired a private car for the entire trip. But if you are a western traveler, you can reserve a tuk-tuk for local sightseeing. I won't recommend the over crowded public bus (if you are fainthearted particularly). But Sri Lanka owns some of the most beautiful train rides in world. Specifically, the journey from Kandy to Ella through tea plantations, endless mountain ranges and waving kids along the train tracks feels magical. Try to book your ticket in advance for morning train as it can get very crowded on weekends.
Phone sim cards are very easy to buy. You can get cheap local rated and it's convenient to call for room/taxi/tuk-tuk booking.
Most of the hotels have free WiFi service. However at some places I got breathtakingly slow connection.
This place is blessed with some of most amazing pristine beaches. You can travel anywhere walking along the coast without bumping upon a stretch of sand. The water is clear and semi-transparent. At some places there are high waves. If you love adrenaline rush and believe in 'Life is nothing but a great adventure' then go for all kind of water sports like snorkeling, surfing, diving, kiting, kayaking etc. If you enjoy to feel the sync with the marine animals and their gracefulness, you have come at the right place. Hikkaduwa has so much to offer you. The coral sanctuary is a large body of shallow water enclosed by reef and decorated with layers of multi colored growing corals. It is also home to vibrantly colorful fishes.