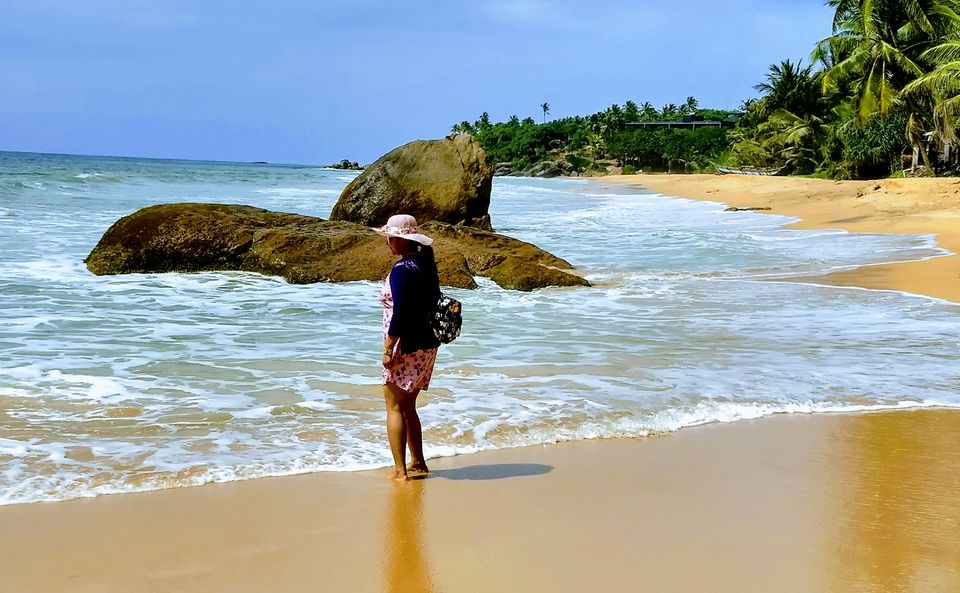 The untouched tropical essence and unhindered wilderness of this tear drop shaped island is well developed and fast becoming a winter time attraction for the seekers of sun and sea. I was surprised to hear from our driver cum guide Mr. Ashok, a few hundred western travelers randomly select beautiful Sri Lankan coastline cities, hire sea facing beach side luxurious villas for months to bid adieu the gloomy damp winter of western hemisphere. Sri Lanka has silently secured its position in the bucket-list of western travelers from past few years.
But recently Sri Lanka is in very much trend for tourists specially from India and other Asian countries as well. The coastline of this country offers some of the most picturesque beaches and coastal towns in world. Also stop stereotyping this little island with the combined image of sea & sea beaches only. It's a country that has EVERYTHING, I mean literally everything. The nature has stretched its unfathomable beauty into virgin beaches, mountains, tropical forests, diverse wild life and amazingly stunning marine life like sea turtles, sea horse, corals, dolphins and whales. Moreover, this country proudly flaunts eight world heritage sites recognized by UNESCO.
Before getting into my thrilling travel story let me summarize my preliminary tips.
How to Reach Sri Lanka
It's a country island and separated from India by an infinite water body of Indian Ocean. As this country is entirely inaccessible by road or train, the easiest way to reach Sri Lanka is by air. Sri Lanka is connected to India, Asia, Europe, Middle East and Australia. Sri Lankan airlines operates from all major cities in India.
Getting the Visa
We Indian tourists love Sri Lanka. Being a member of SAARC countries, we need just an ETA visa valid for 30 days (it can be extended further) before traveling. The visa cost is Rs.1800/- per person and takes minimum processing time of 24-28 hours. You can apply for and pay at the Sri Lankan ETA website or else, just submit the photocopy of your valid passport to any standard travel agency. They will do the rest. So not a big deal.
Mark your Calendar:
November end to March end is the most preferred season to visit Sri Lanka. The temperature and humidity remains comfortable.
The people:
Most of the people are Buddhist (70%), while 8% are Muslim, 7% Christian and 6% are Hindu. They are very polite, genuine and kind. Sri Lankan people share an invisible bond of well-knownness with Indian people. They eagerly ask the Indian tourists about the place they came from. When I mentioned Kolkata as my home town they immediately responded "Wow!! Saurav Ganguly!". Its easy to get in touch with the locals. Most of them can manage to continue the conversation in English. You would definitely feel welcomed by Sri Lankan People and it's easy to make friends.
The pocket:
The prices are showing a steady upward movement in Sri Lanka these days but it's still an affordable country to travel.
The entry fee is the biggest expense that you have to bear. But we Indians can have a sigh of relief. For SAARC countries the entry fee is reduced to almost half as compared to European and American tourists. Keep your original passport with you while paying the entry fee.
Accommodation:
You can get accommodation at all price levels. From multiple star hotels with an elevated scale of lavishness to backpacker's budget friendly dorms and guest house, everything is available there. It all depends what kind of standard you like. A standard three star or four star hotel would cost around INR 2500-3500/- per night including complimentary breakfast.
Taste Buds: The Food is very affordable and of great value. You can try buffet or a-la-crate meal in restaurants within 3000 LKR for two persons. They will serve you a dish as colorful as Crayon color box featuring the legacy of traditional Sri Lankan culinary and vibrant fusion cuisine- steamed white rice, red rice, chicken or fish curry, Dhal curry (my favorite, I ate daily), Papadam, Coconut Chutney, pickled fruits and vegetables, white curd. You can also think of doing experiments with cheap spicy street foods as well.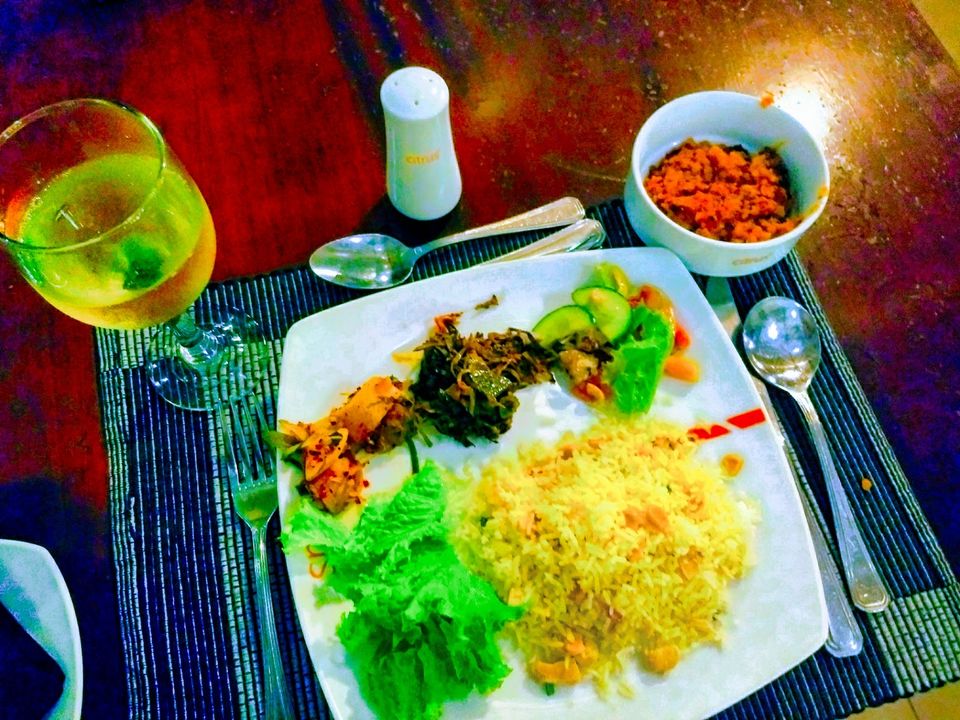 In Sri Lanka Alcohol comes in a shoestring budget. Being an Oneophilist I bought a bottle of Chardonnay at 1300 LKR only. Can you believe? Hard; isn't is? Overall you can experience a unique gastronomic journey that is sensationally enriching to the body, mind and soul.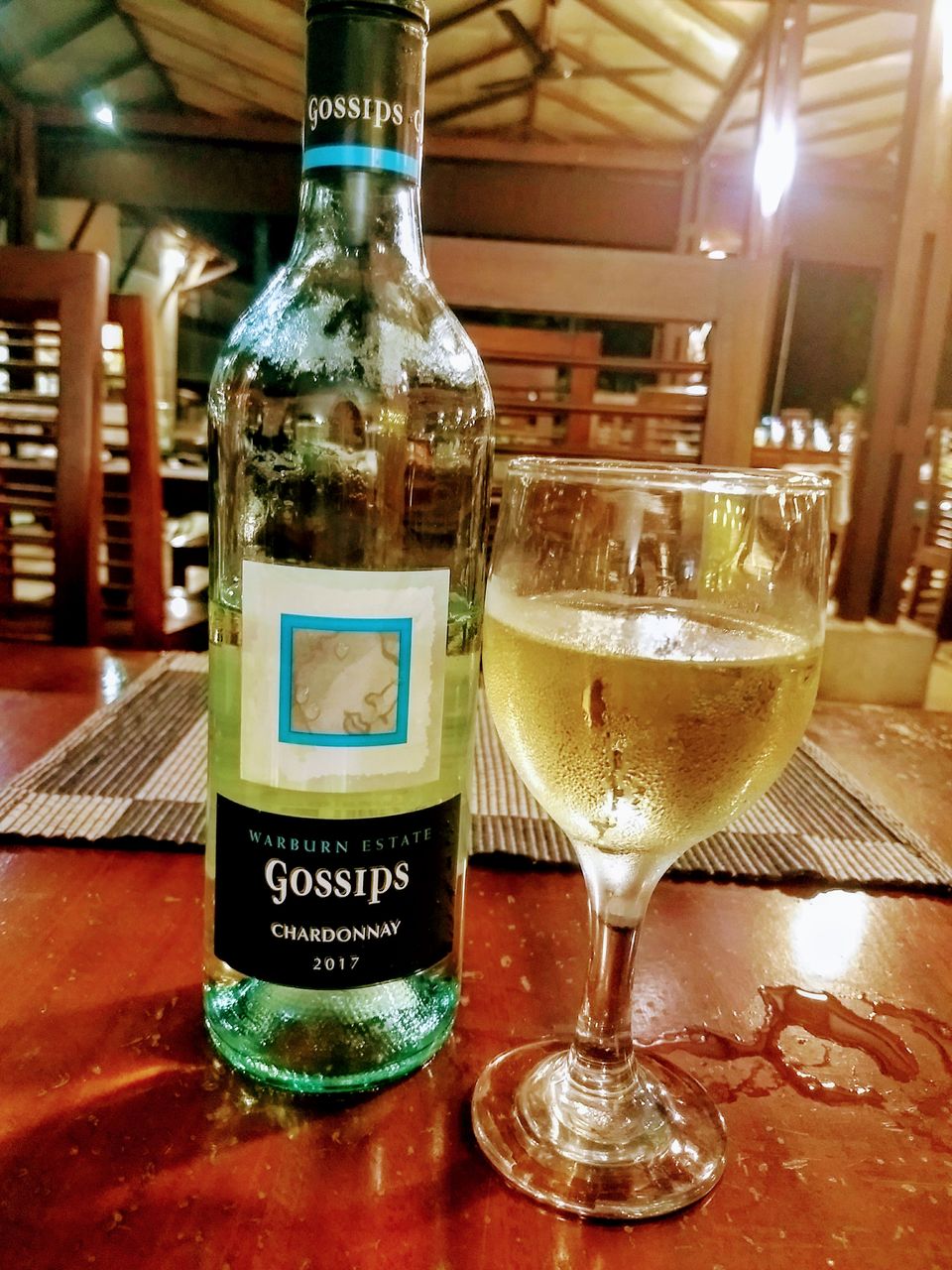 ( 1 INR is equivalent to 2 LKR)

Transport, Phone and Internet coverage: Being an Indian citizen I had no special inclination for traveling through local transport like public bus, tuk-tuk and train. I have enjoyed these modes of transport all my life. So I hired a private car for the entire trip. But if you are a western traveler, you can reserve a tuk-tuk for local sightseeing. I won't recommend the over crowded public bus (if you are fainthearted particularly). But Sri Lanka owns some of the most beautiful train rides in world. Specifically, the journey from Kandy to Ella through tea plantations, endless mountain ranges and waving kids along the train tracks feels magical. Try to book your ticket in advance for morning train as it can get very crowded on weekends.
Phone sim cards are very easy to buy. You can get cheap local rated and it's convenient to call for room/taxi/tuk-tuk booking.
Most of the hotels have free WiFi service. However at some places I got breathtakingly slow connection.
This place is blessed with some of most amazing pristine beaches. You can travel anywhere walking along the coast without bumping upon a stretch of sand. The water is clear and semi-transparent. At some places there are high waves. If you love adrenaline rush and believe in 'Life is nothing but a great adventure' then go for all kind of water sports like snorkeling, surfing, diving, kiting, kayaking etc. If you enjoy to feel the sync with the marine animals and their gracefulness, you have come at the right place. Hikkaduwa has so much to offer you. The coral sanctuary is a large body of shallow water enclosed by reef and decorated with layers of multi colored growing corals. It is also home to vibrantly colorful fishes.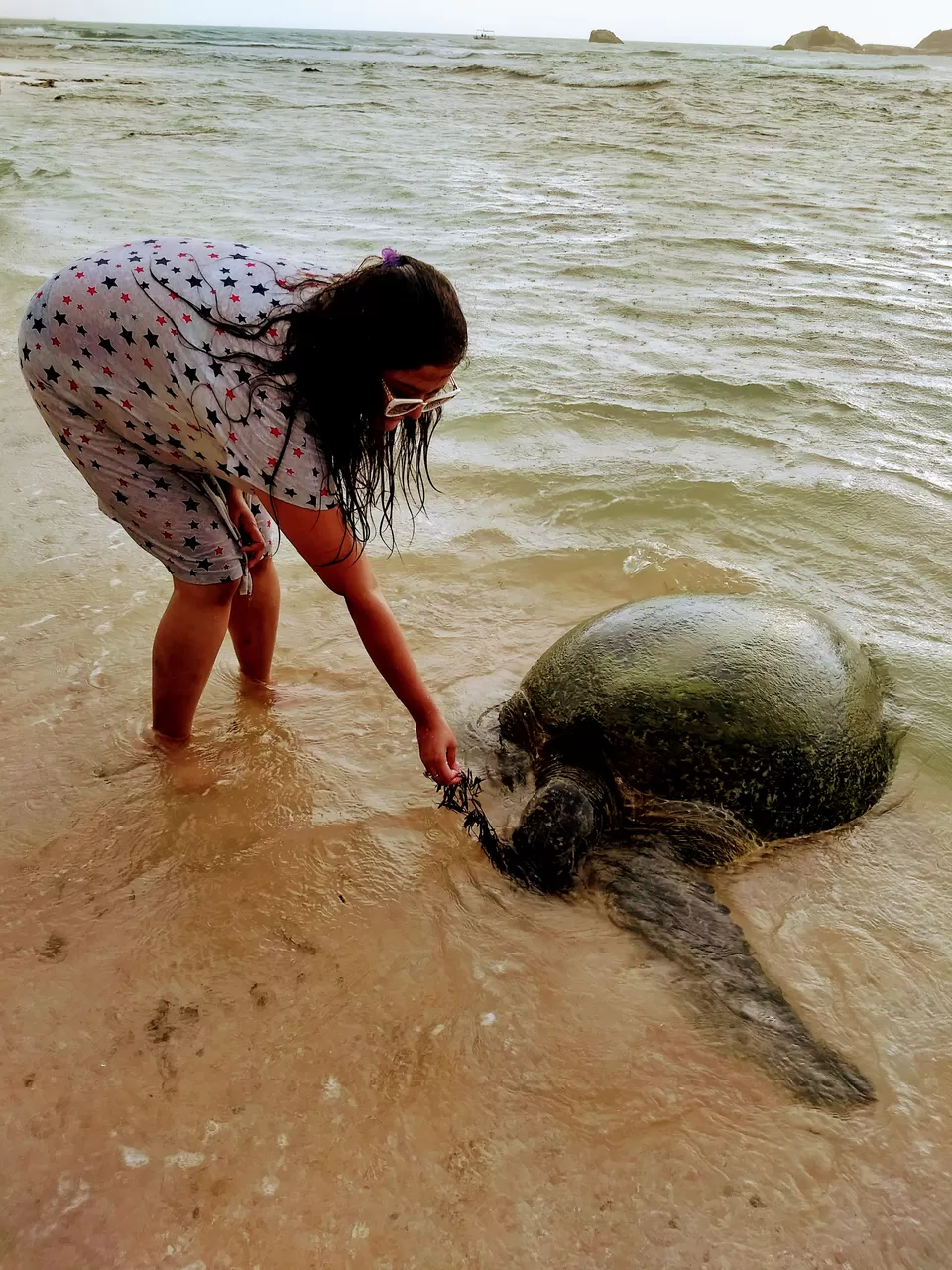 There is a spot in Hikkaduwa beach, right in front of the Hotel Trans Hikkaduwa, where these giant turtles come up on the beach to greet the Thalassophile. But for this you should have luck on your side, as sometime they come, sometime they don't. It's a matter of luck. It was heavily raining, but I kept my fingers crossed. It was my last day in Hikkaduwa so was my last chance to see him. So I couldn't afford a pathetic 'Give Up'. This meeting saddened me. I saw how this Human Race is being the biggest threat to every strata of food pyramid . Kids were jumping on them. Some were forcefully dragging it onto beach to take photographs. A Spanish lady ( no less than 190 lbs) sat on its shell to take selfie, refusing to offer minimum respect and tenderness to this beautiful, ancient, marine creature.
The dolphin and whale watching in Mirissa is a unique experience and appreciated worldwide. The best season for whale watching is November to April. During the rest of the year the water remains too rough due to Monsoon. There are huge choices in Whale watching tour companies in Mirissa. All of them charge more or less same price. The cost is approximately 600 Sri Lankan Rupees. The boats depart from the shore from 7 am. Try to reach there by 6'o clock in the morning so you can get a rooftop front seat. I could spot a fin whale, a blue whale and groups of dolphins jumping and squeaking in ocean.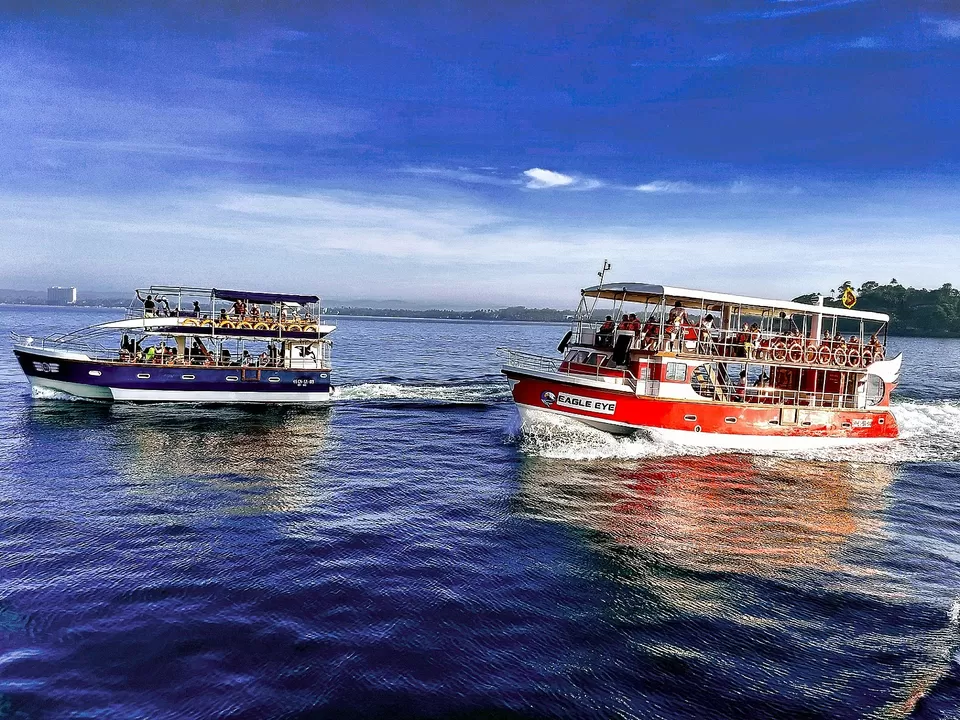 You can consider the Galle city as a slice of Europe enveloped with tropical essence. Europeans have been here for a along time. It was initially built by Portuguese for the protection against the kingdom of Sri Lanka. Later, the Dutch community enlarged it in size and gave it a form it is in today. It's a World Heritage Center and people believe that the word 'Galle' derives from the word 'Gala', a Sinhala word that means rock.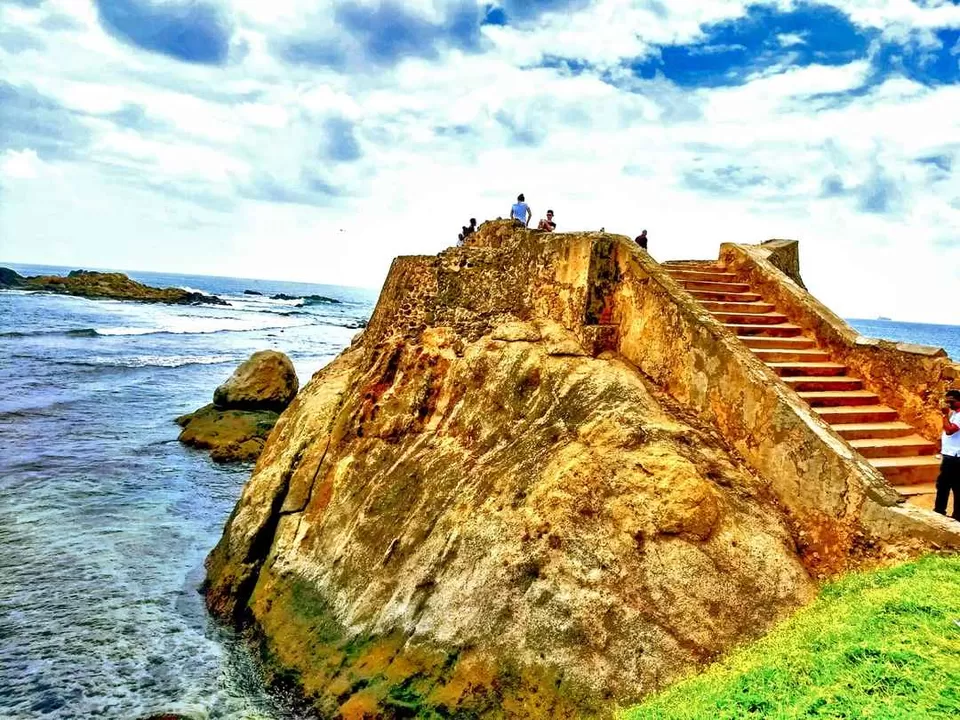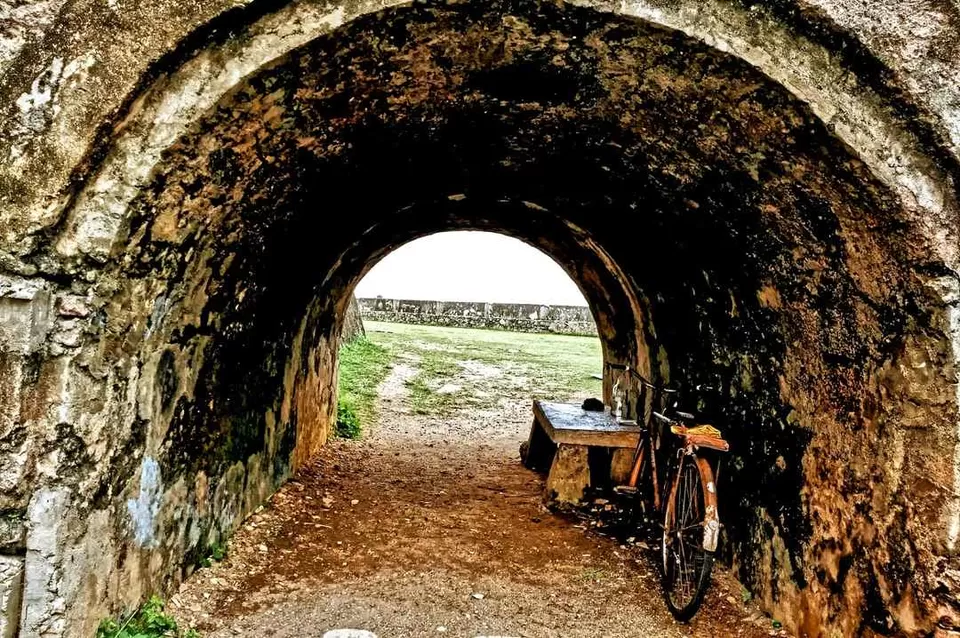 This small city is lovely, colorful and spreads a charm of rich European history in its own way. While strolling through the narrow alley streets I had a strange feeling of medieval city in Europe. Galle fort isn't just a fort. It has post office, hotels, cafeteria, police station, hospitals, clock tower, alluring shops and restaurants and what not inside it. It's more a small city than just a fort.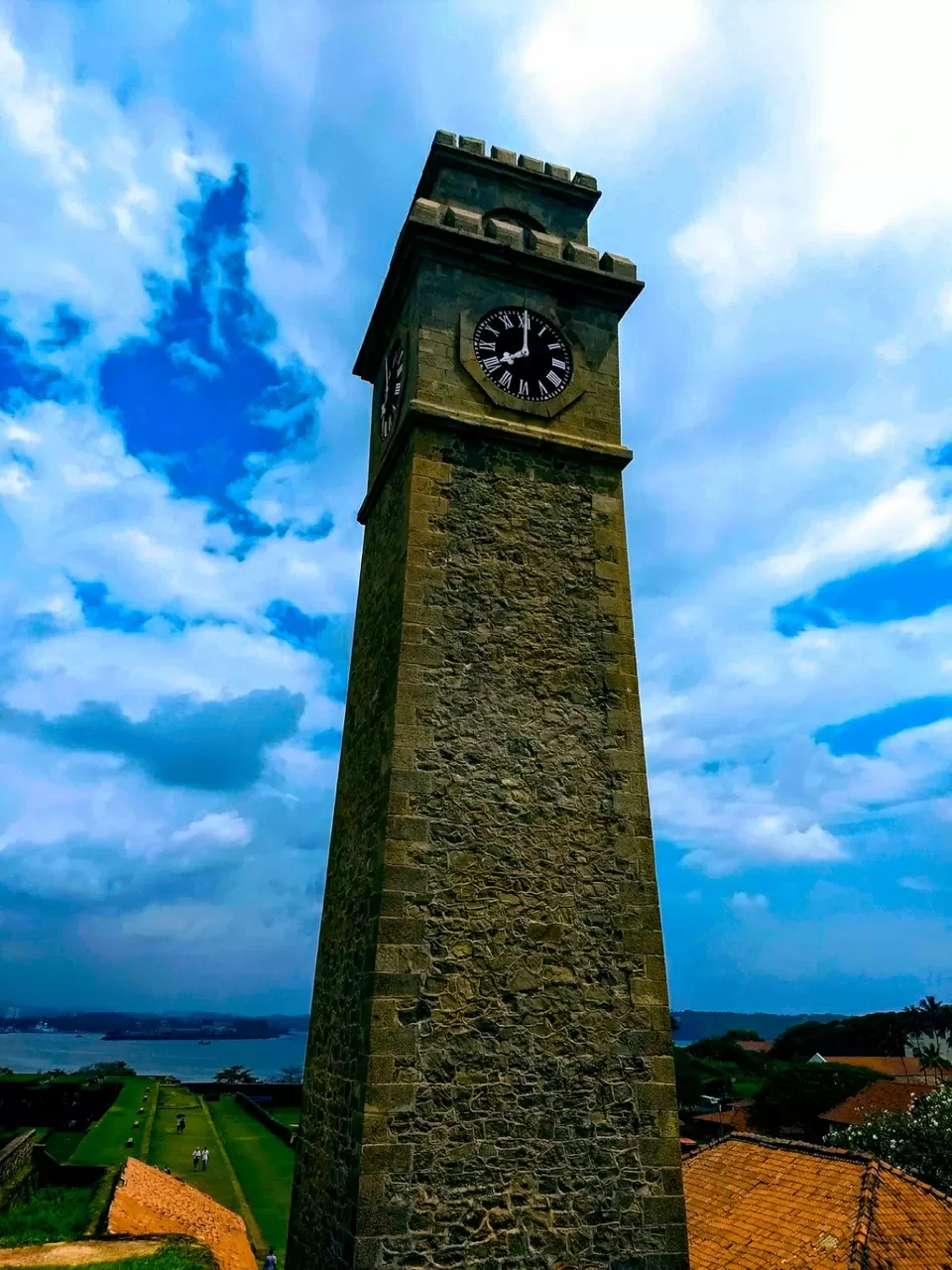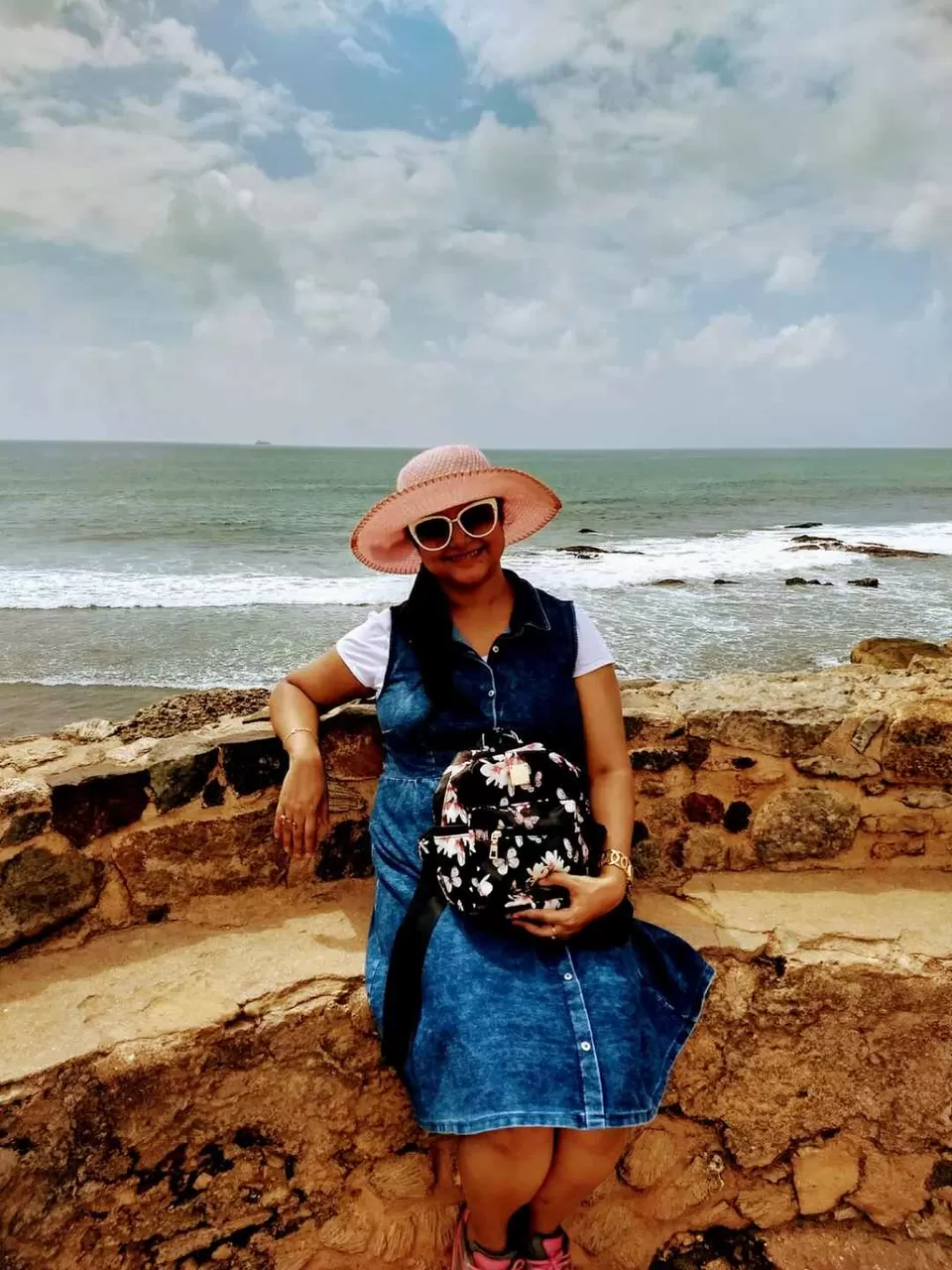 There were temples, churches and mosques inside the fort, making this place a pot of melting fused culture. Galle fort represents a frame showing how many religions can peacefully live side by side in one place.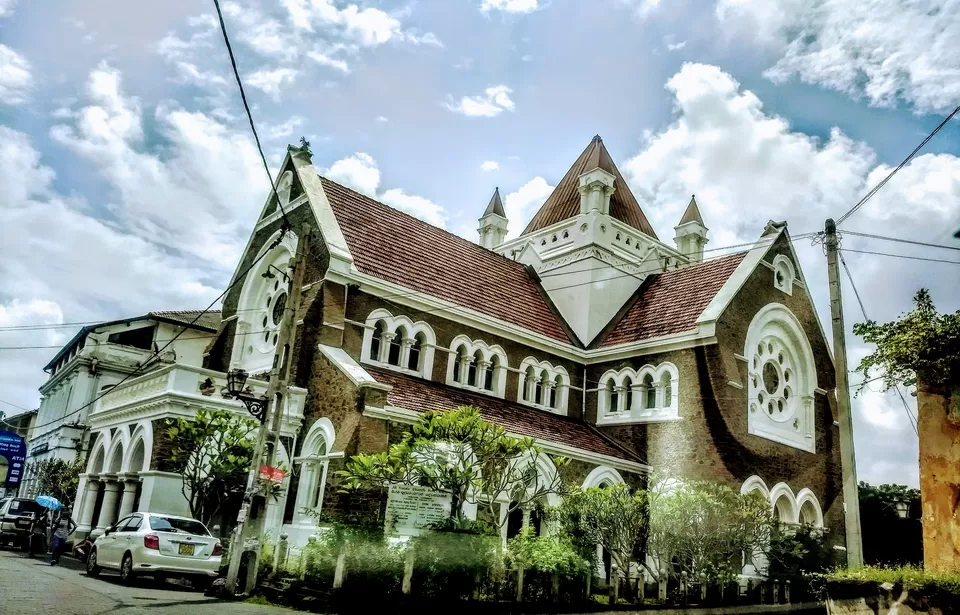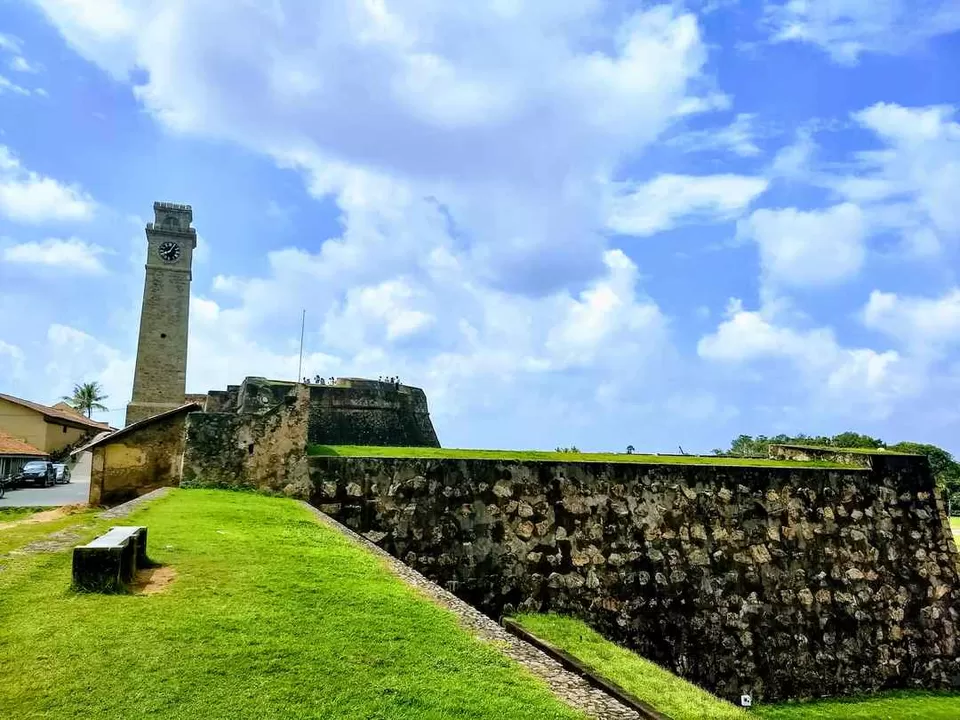 The Boat safari in Madhu river in motor powered boat is a relaxing trip. You will pass through a plenty of mangrove caves and stop at multiple destinations. On this ride you can see how the local people use their techniques for prawn farming and traditional fishing. In this river there is abundance of wild animals like water monitors, small crocodiles, wild monkeys and birds like kingfisher, Hawk eagles and Comarans.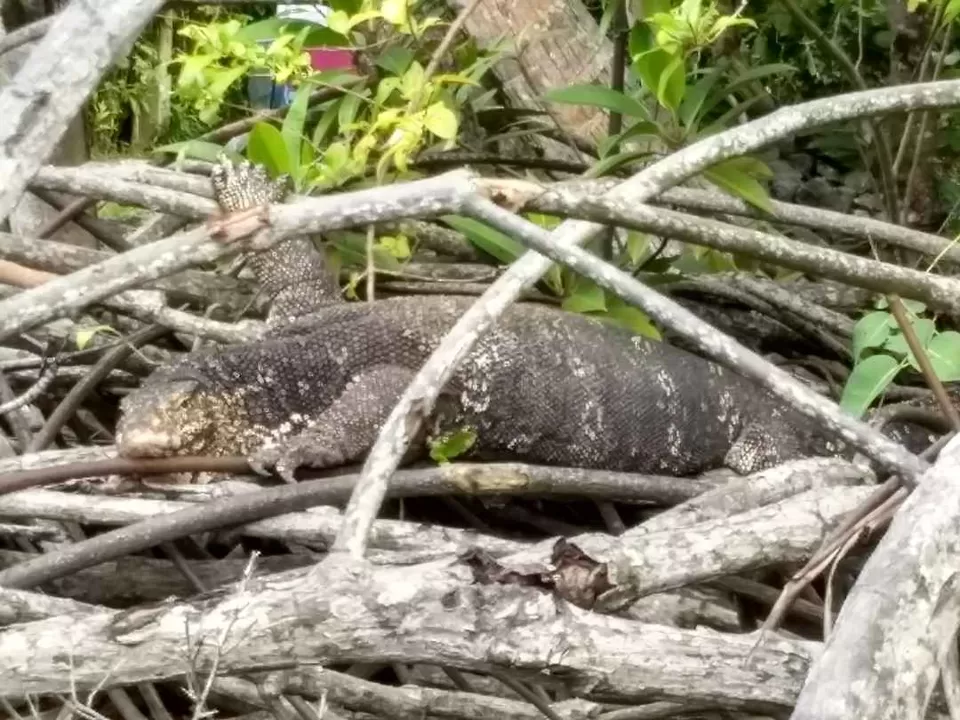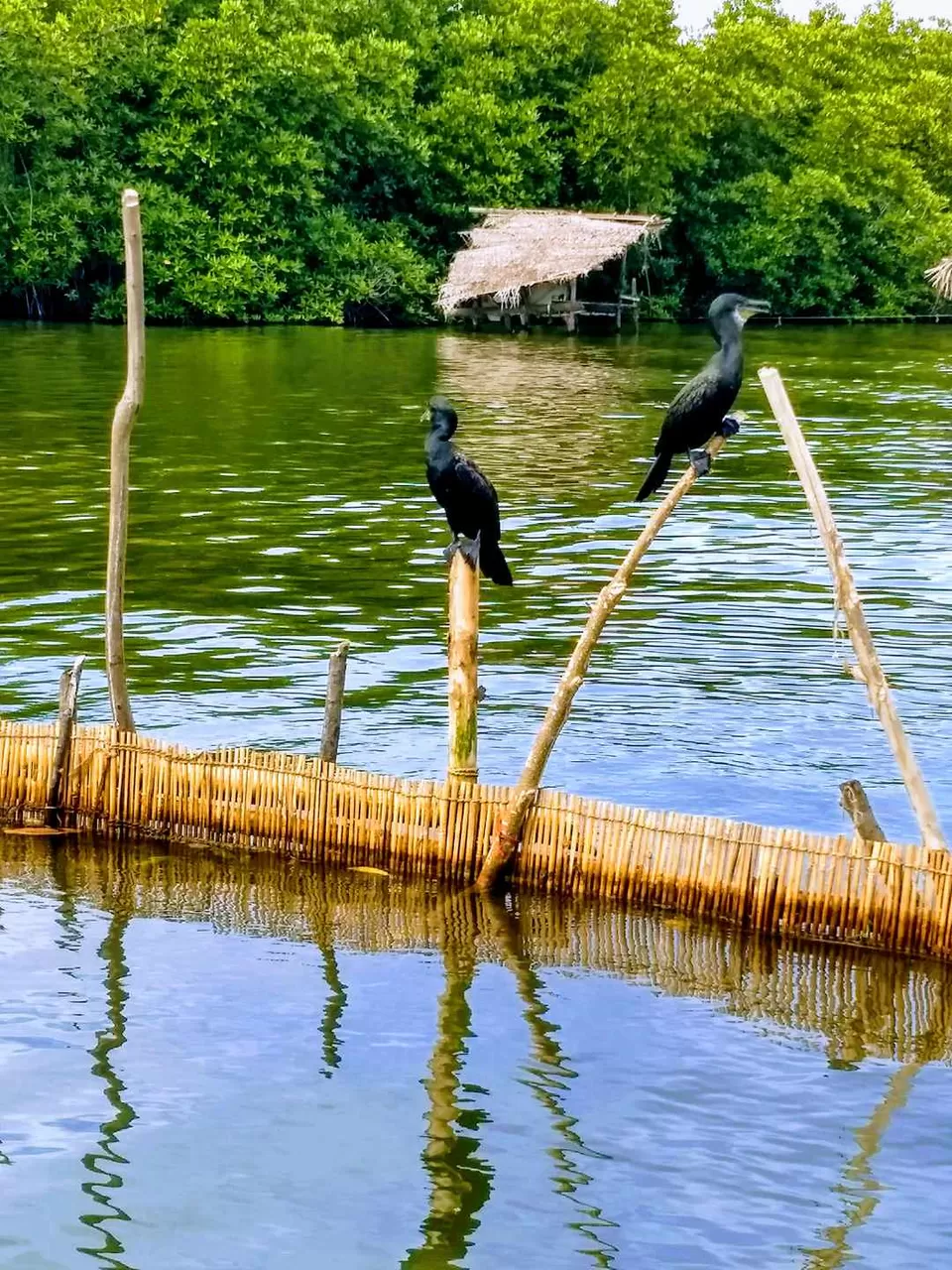 This boat trip halts at following spots:
(a) The family living in Cinnamon Island would demonstrate cinnamon peeling and rope making. You need to pay no entrance fee to visit cinnamon farm. But if possible buy some product from them like cinnamon oil, cinnamon stick or powdered cinnamon at the end of demonstration. It doesn't cost much and your kind gesture would encourage the farmers to continue and enrich their tradition in long run.
(b) Amidst the bustle of tourists seeking sea, sun and beer desperately, this little island sits peacefully in the lap of Madhu river offering the faithful a devoted time of prayer and meditation at Kothduwa Temple. The Buddhist and the history has an age of almost 200 years.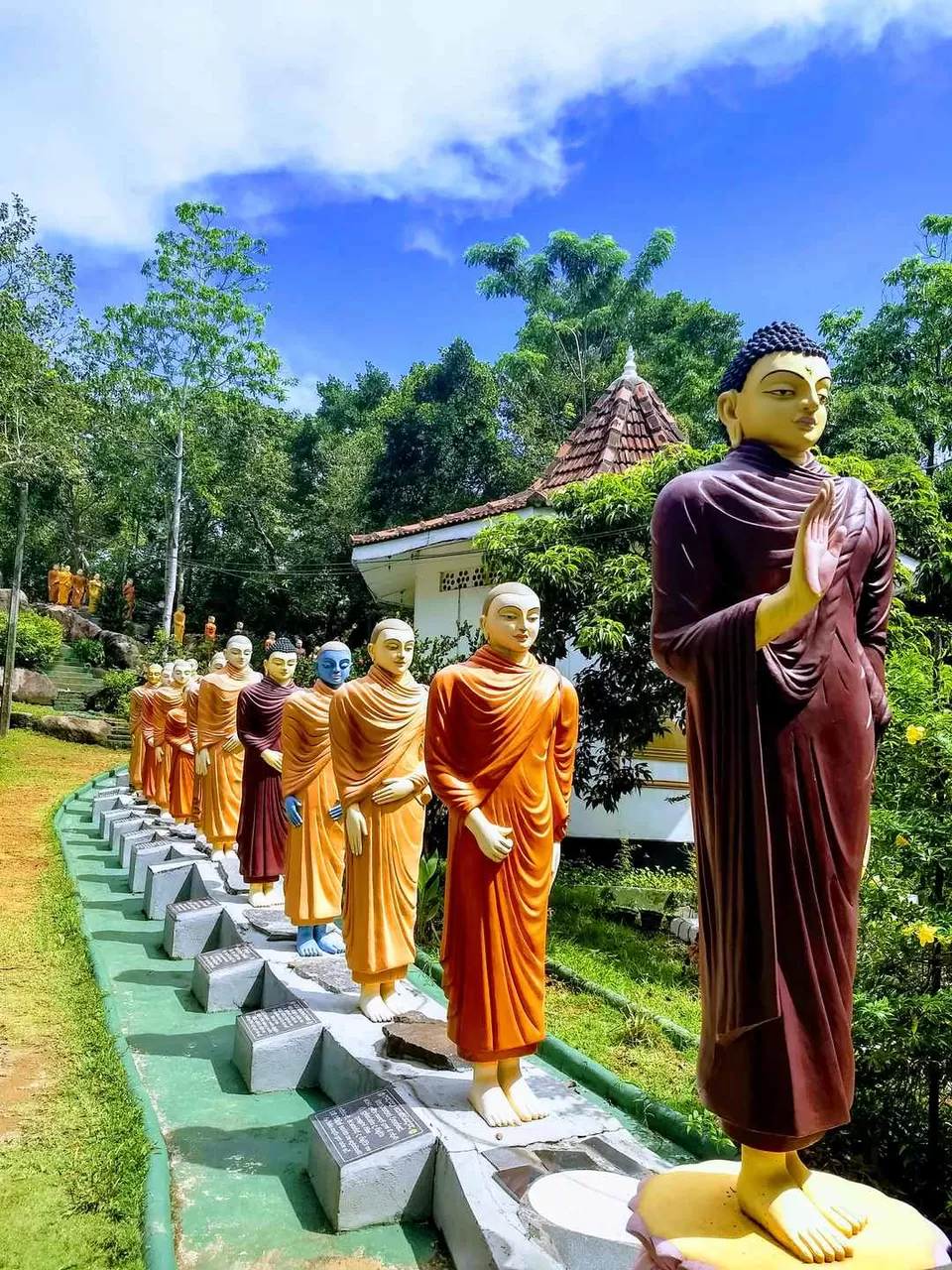 (c) The fish farm offers the tourists a sensual fish spa on the river itself. The river is barricaded in small sections with thousand of Thelapiya and Mosambique fish. They will eat up your dead cells off your feet. This amazing farm allows the tourists to enjoy spa in fresh river water. There is no such feeling like this in world, trust me. Your tired feet will get a million and one reasons to be happy. While writing these lines I can still feel that tickling sensation. However you have to pay Rs. 200 for no strict time limit.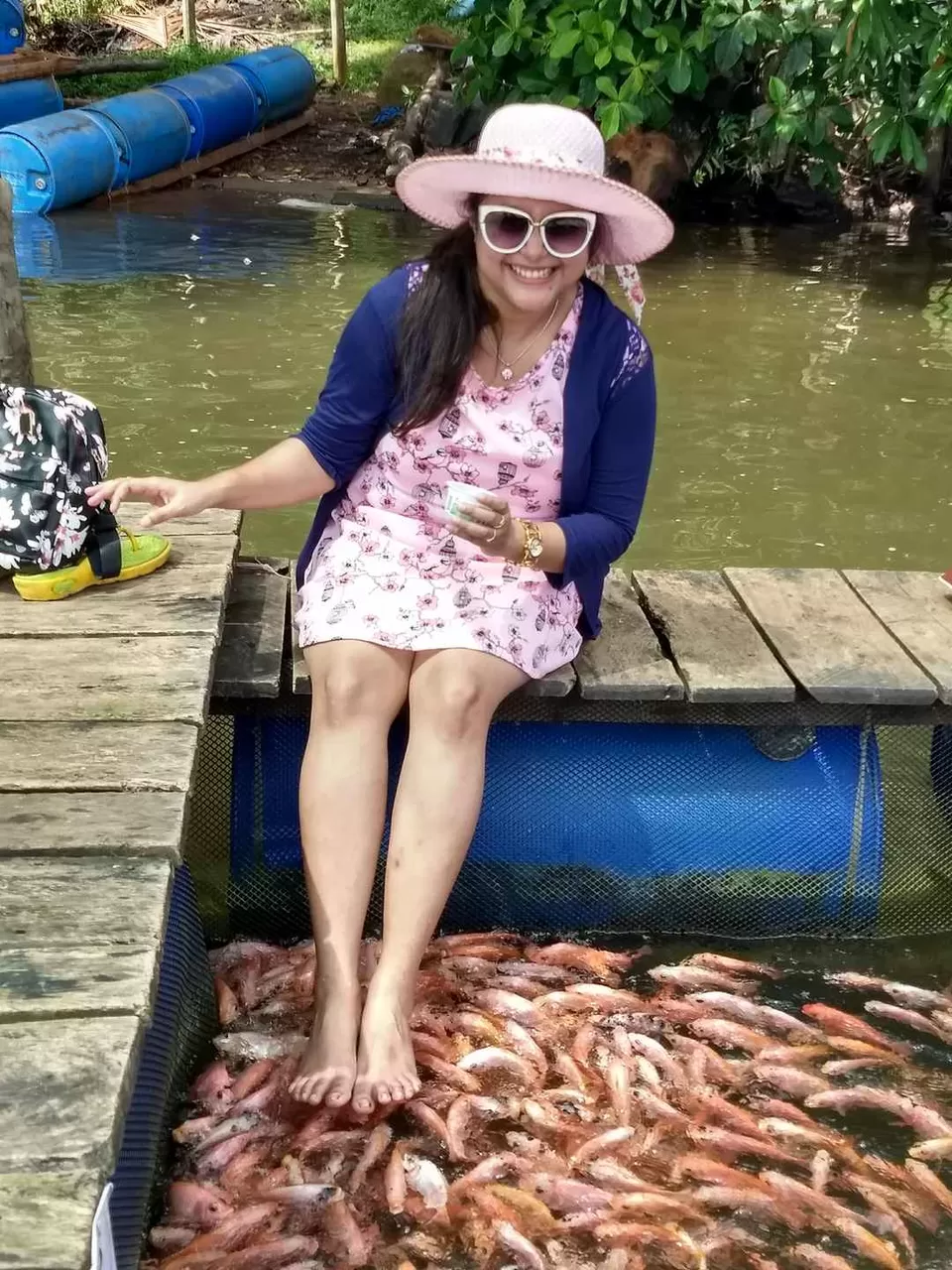 Sri Lanka is genuinely working as a torch bearer in propagating sea turtles. This hatchery has emerged as one of the leading tourist destinations for the ones who come to visit this country. The number of marine turtles in Sri Lankan shore is threateningly going down from past few years. Generally turtles lay their eggs on sand in night and leave it right (or bury inside sand) there before entering the sea. It takes 48 hours for hatching. The predators get easy opportunity to collect the eggs and eventually destroy them. This conservation project is responsibile to securely collect the laid eggs from sand banks and again bury them in sand bench of hatchery to be hatched naturally. They have maintained different tanks of saline water for the turtles of few days to few months to few years.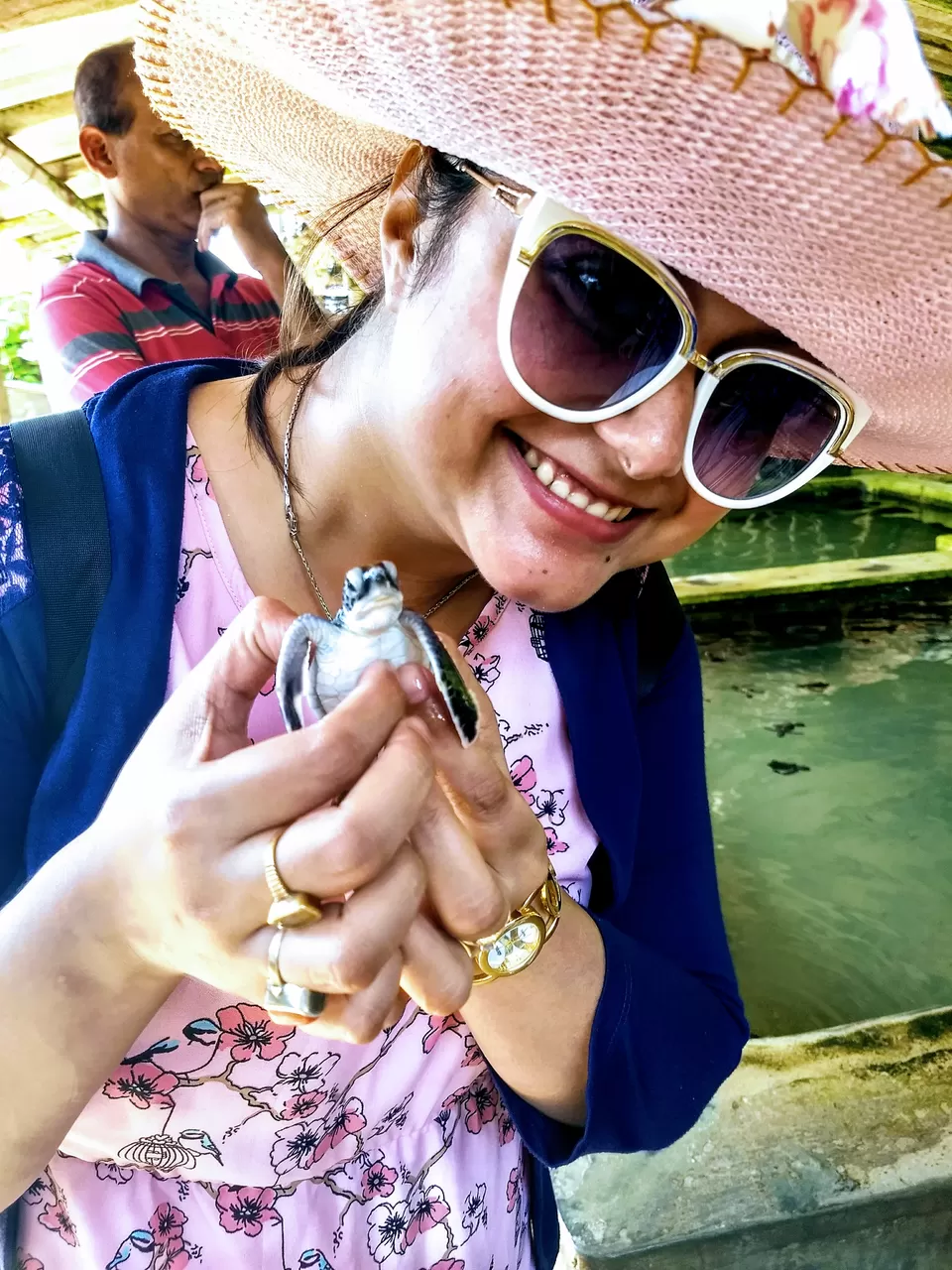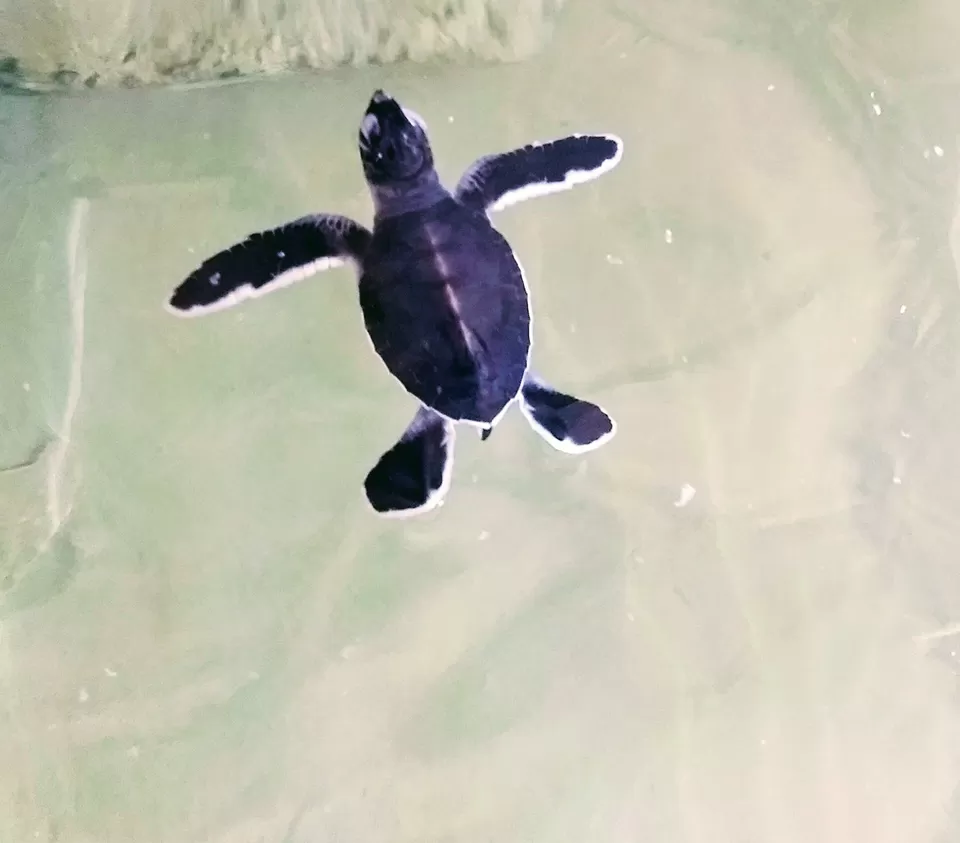 Once a turtle is grown up in natural habitat with proper food and good health they release it back in sea. Alongside, they rescue severely injured or seriously ill sea turtles and treat them properly. Sri Lanka has truly exemplified the manner of maintaining animals and natural habitats.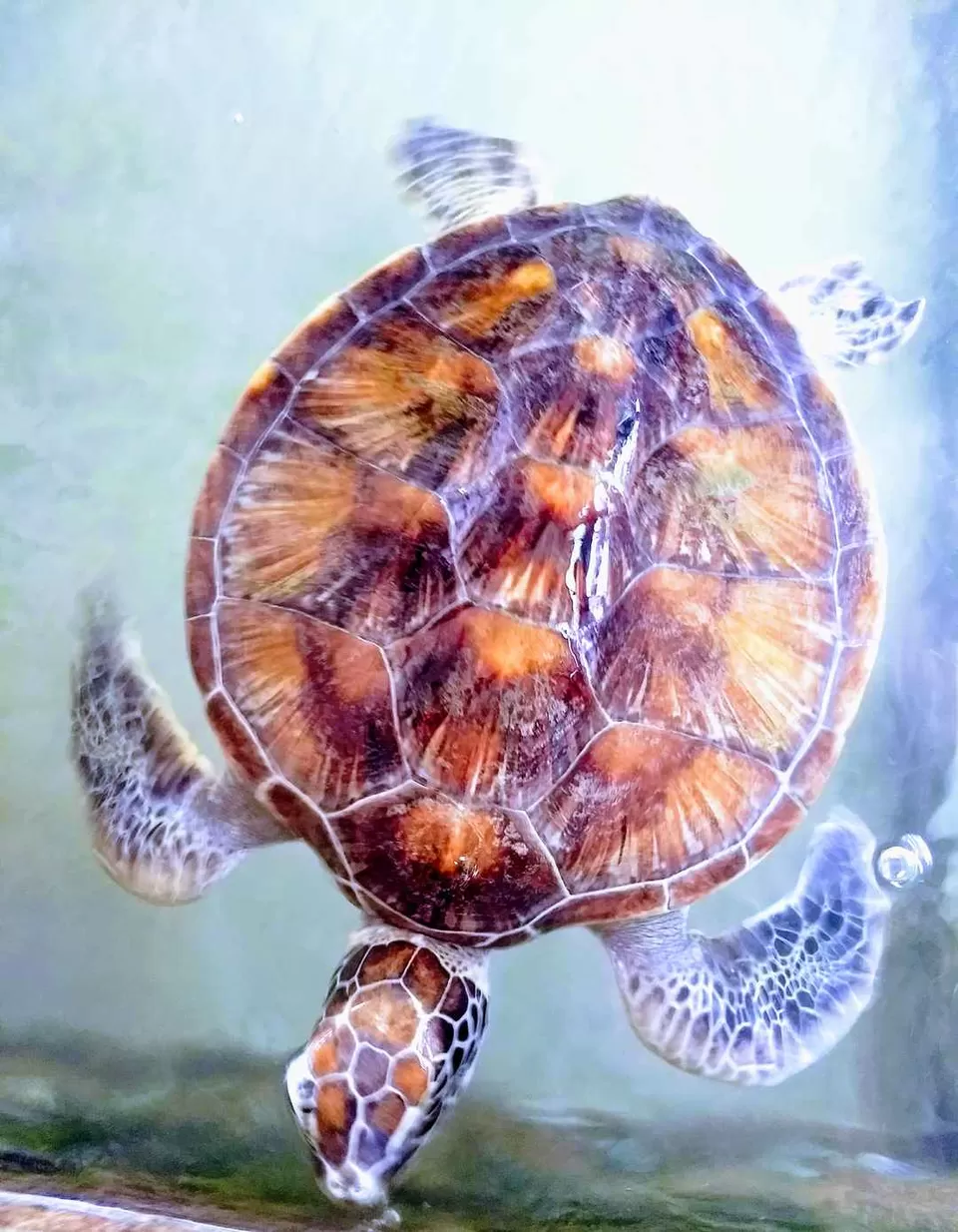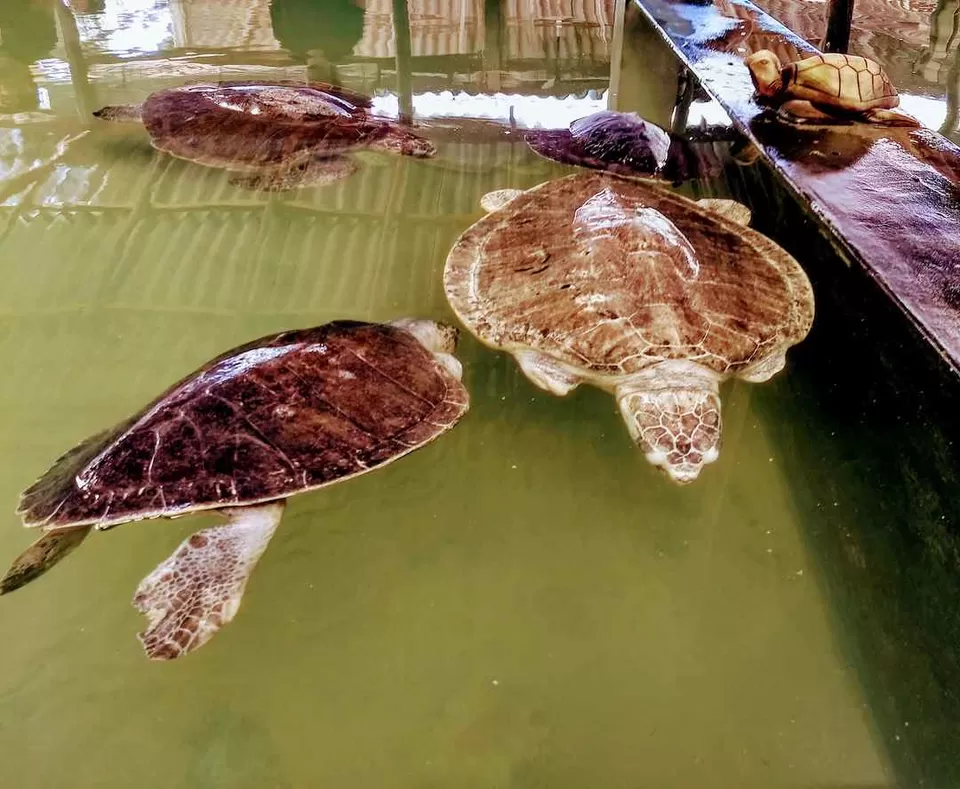 Bentota is a perfect place to have some salt in your hair and sands on your feet. The sea rolls its foaming waves on to sand banks and it makes a silky smooth flow through your feet. This place bags some lovely, tranquil beaches for a leisure evening walk and photography.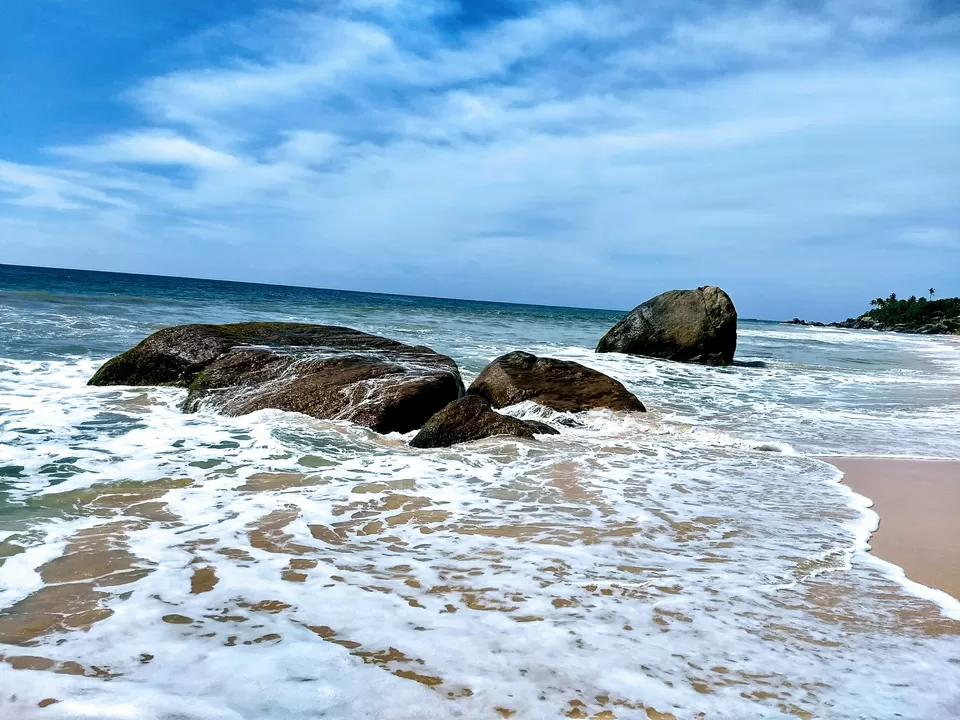 The main highlight of Kandy city is the bizarre temple of tooth relics. This golden roofed white temple is most likely to be at the top of everyone's list of things to do in Kandy.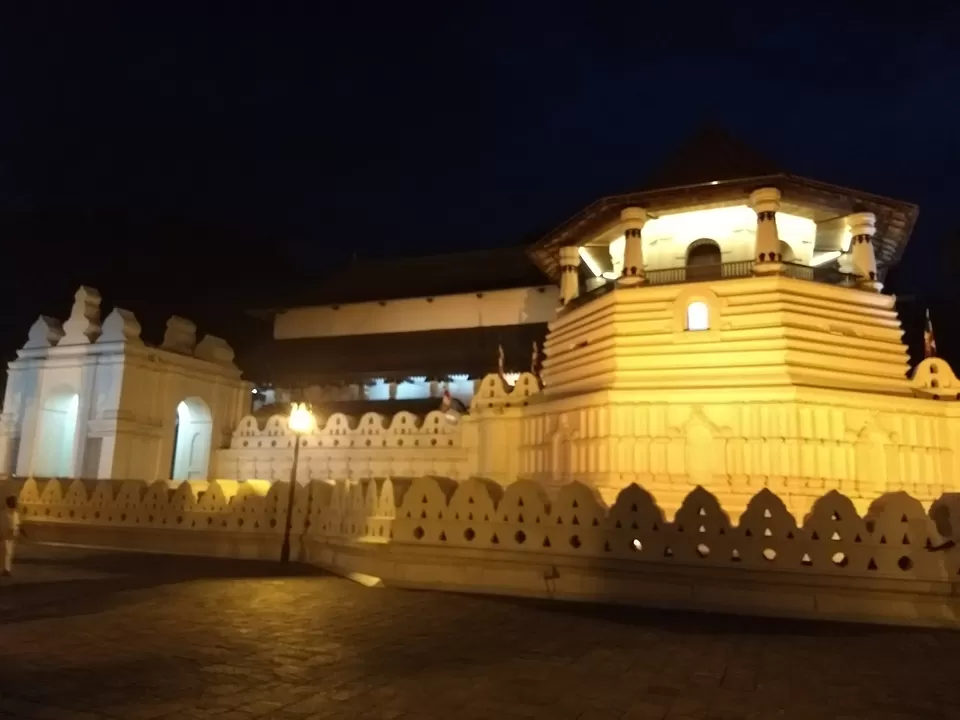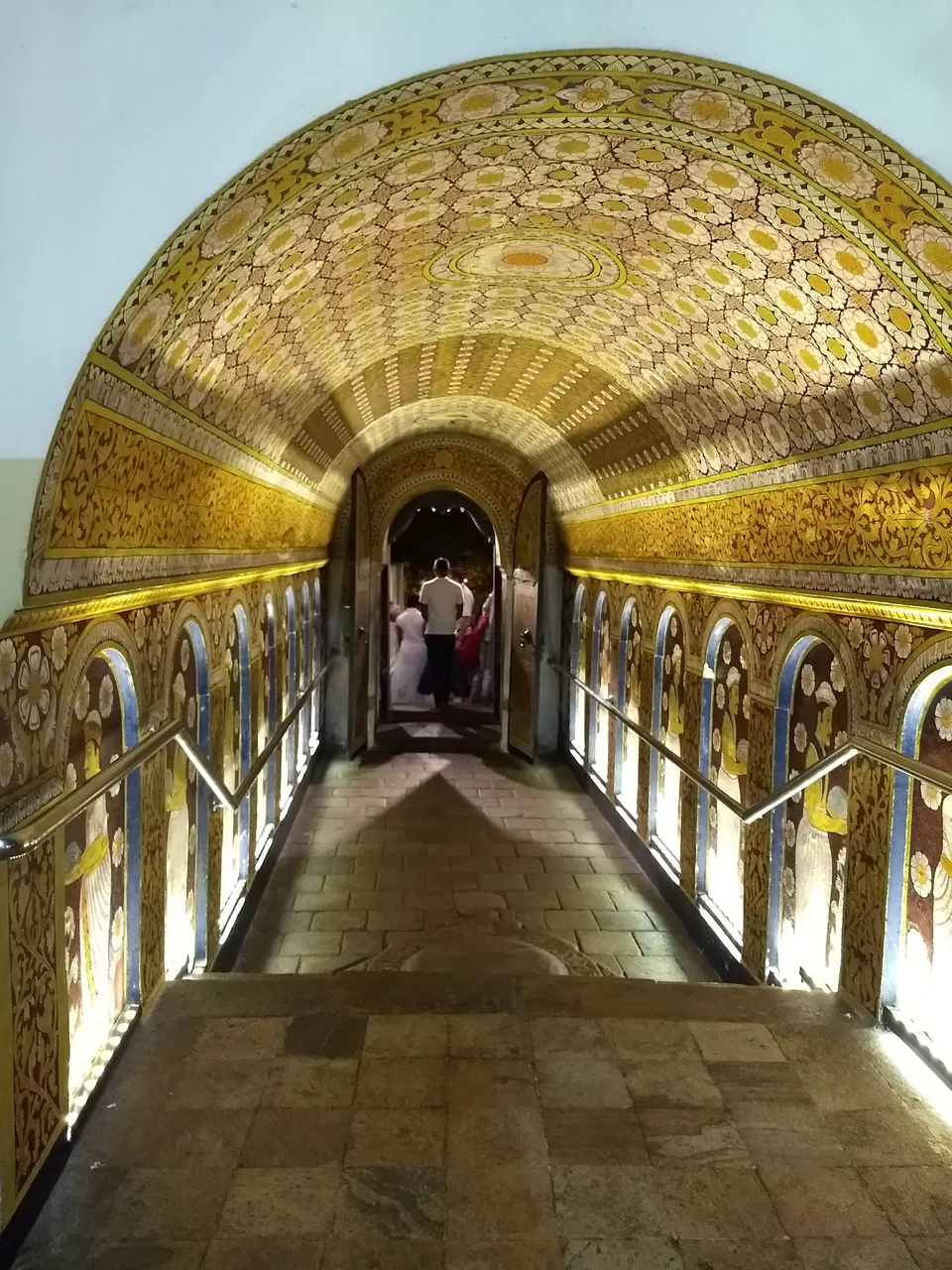 This site attracts huge Asian tourists from Thailand, Indonesia, Japan and China with deep rooted devotion in Buddhism. During prayer the heavily guarded room housing Buddha's tooth is open to tourists and devotees. However, you can not see the tooth as it is kept in a golden stupa. The temple complex gets over crowded during prayer. It receives a big rush of worshippers, Buddhist monks, tourists, backpackers, all jostling for space.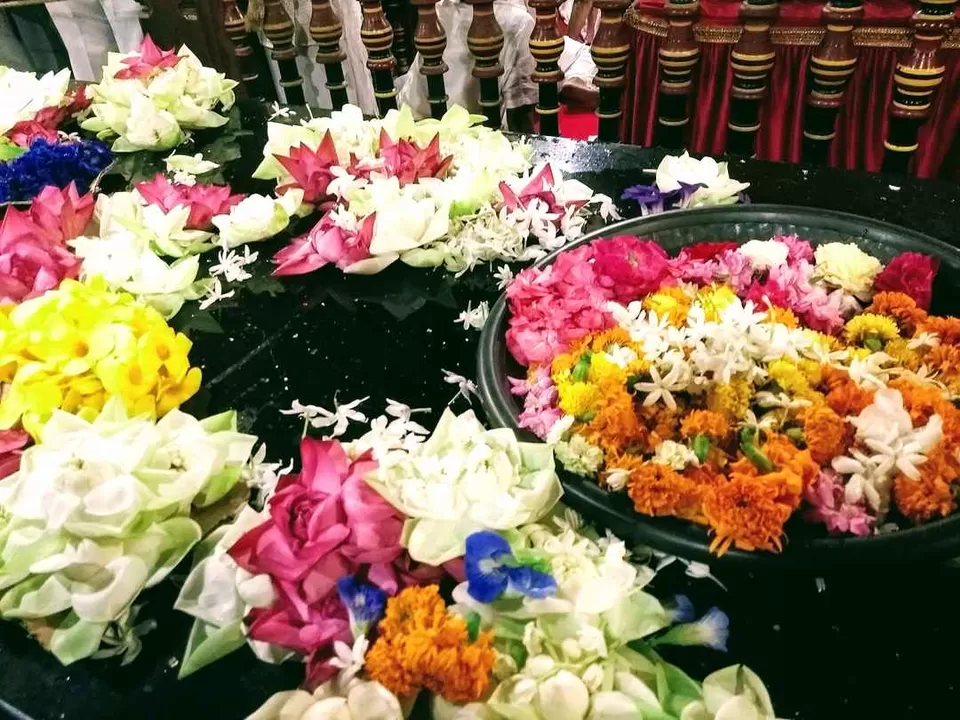 If you are an art and culture lover, Kandy is a superb place to indulge in Sri Lankan traditional cultural show. The male and female dancers in beautiful glittery costumes perform high energy traditional Sri Lankan dance with Drummers, fire walkers and high pitched folk songs. This show is not very expensive and definitely quite entertaining ( not outstanding, I must say). Go for prior booking to get the front row seats. After performance the artists pose with tourists for photographs and politely ask for tips.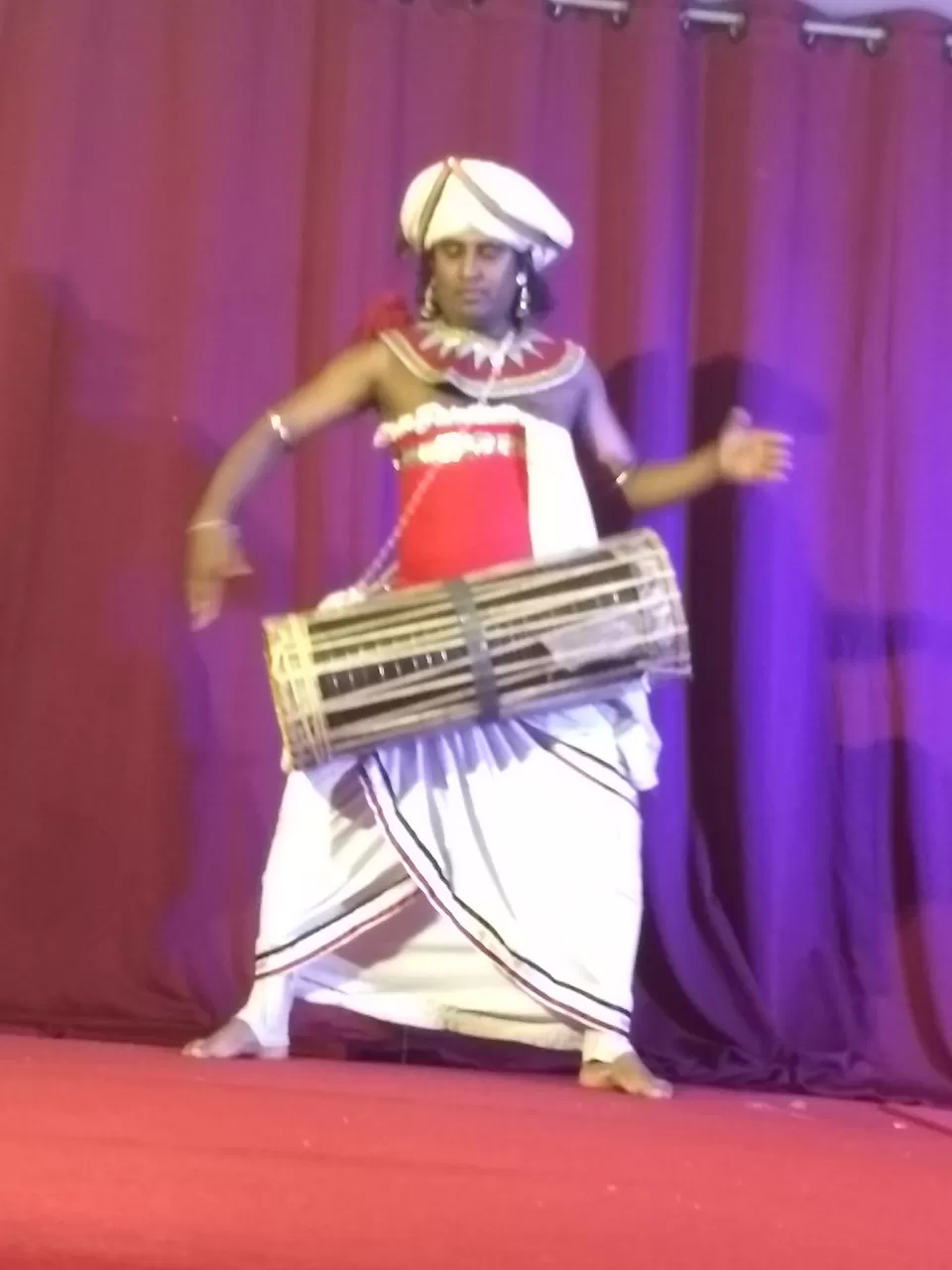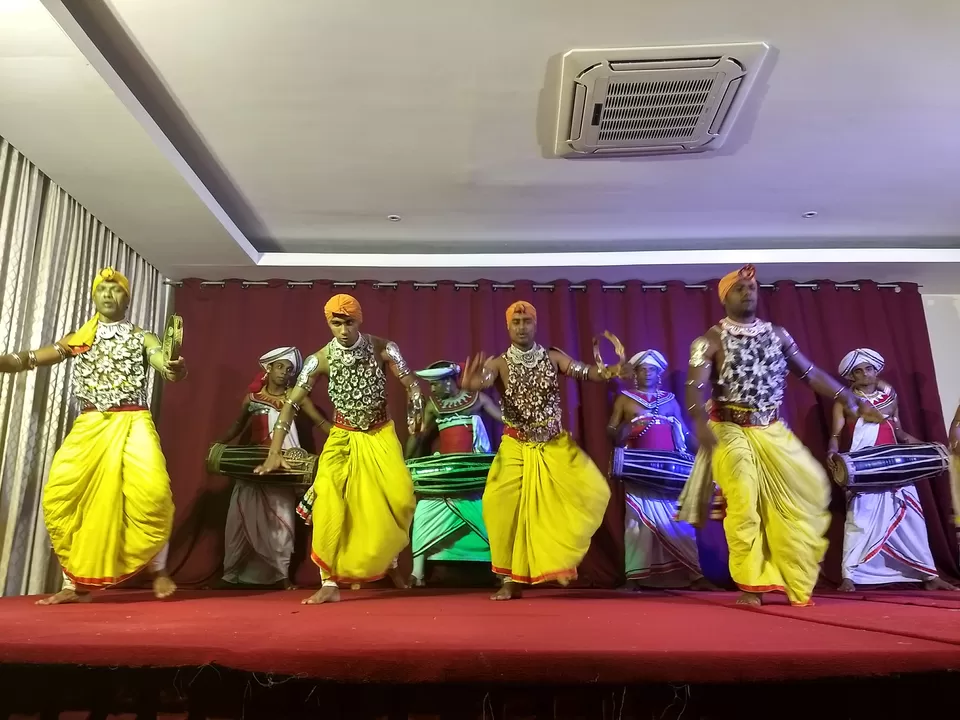 Kandy is also famed for a beautiful, giant Botanical garden and some spice farms. You can also visit Gem shops for buying jewellery and wooden craft house for colorful small souvenir back home.
Deep in the middle of Sri Lanka this massive archaeological column of granite rock rises starkly above a dense tropical forest. It is situated 15 Km away from Dambulla city and no lesser than an other-worldly rocky heaven featuring blood-stained history of power, frescoes, graffiti and landscaped garden.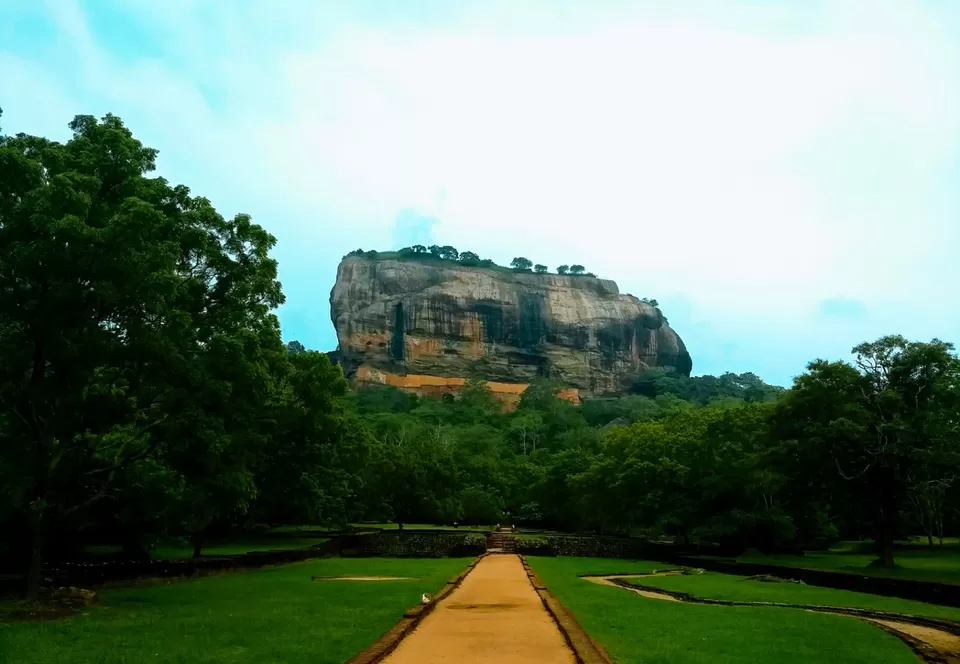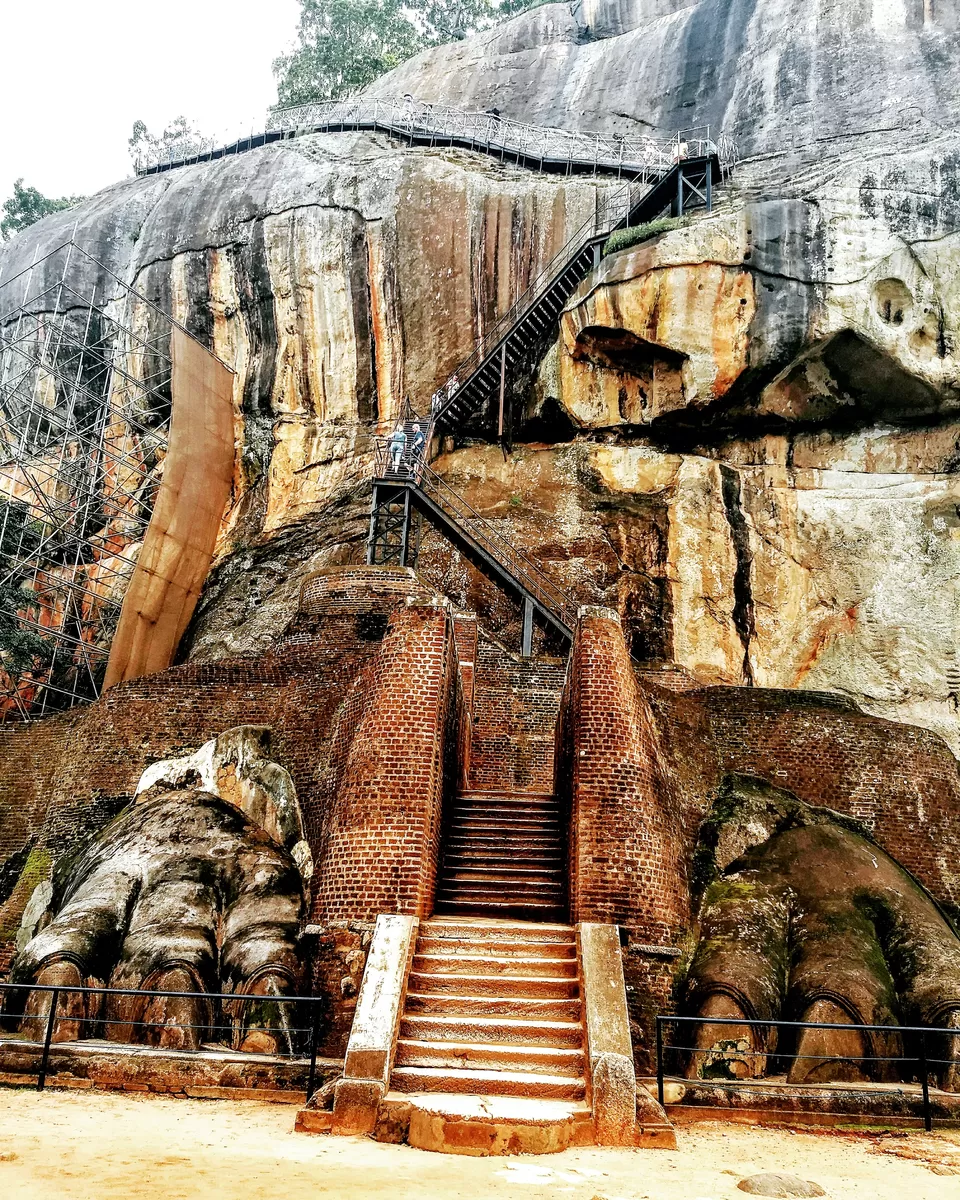 Different historical theories exist in support of the founder of this rock fortress. However, majorly it is believed that this was built by King Kuwera, who was father of Ravana. The hiking up to the Sigirya highest point is a steep affair. It's a not so easy matter of 1200 steps. But it leads to astounding panoramic view. Once you get on the top, your trembling body muscles would cheer you up for your exhausting triumph.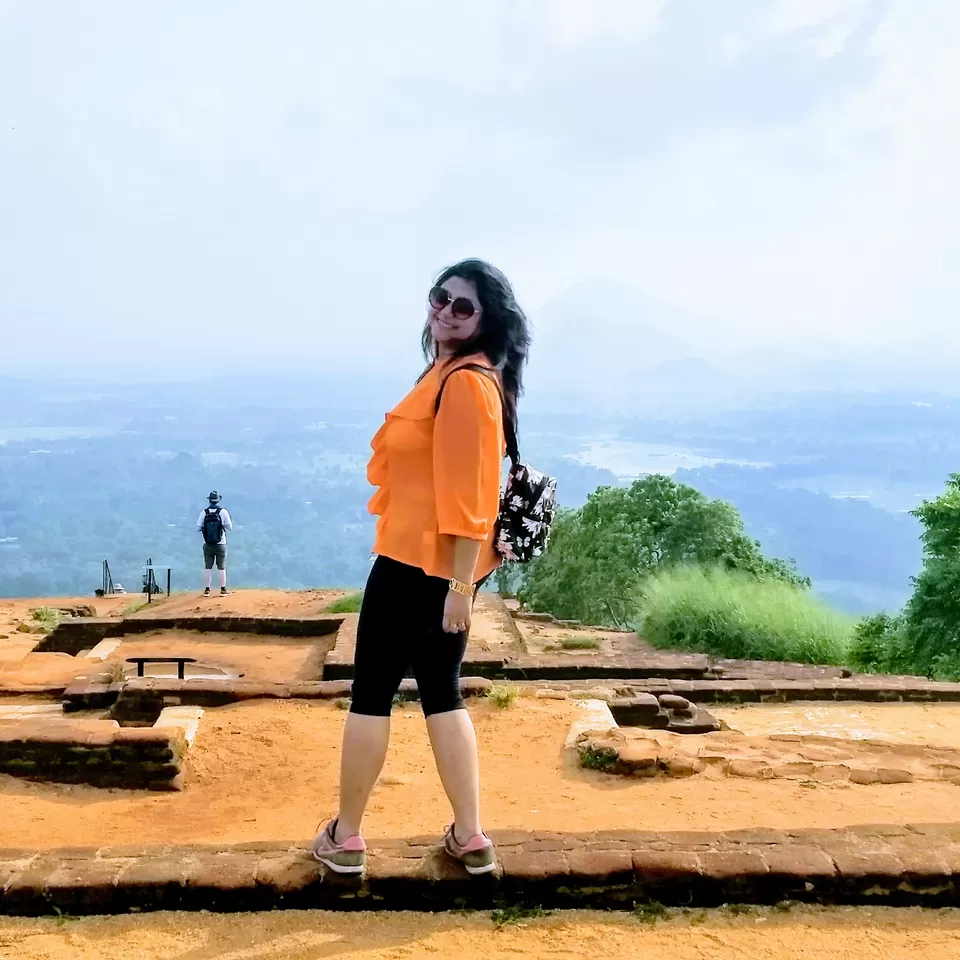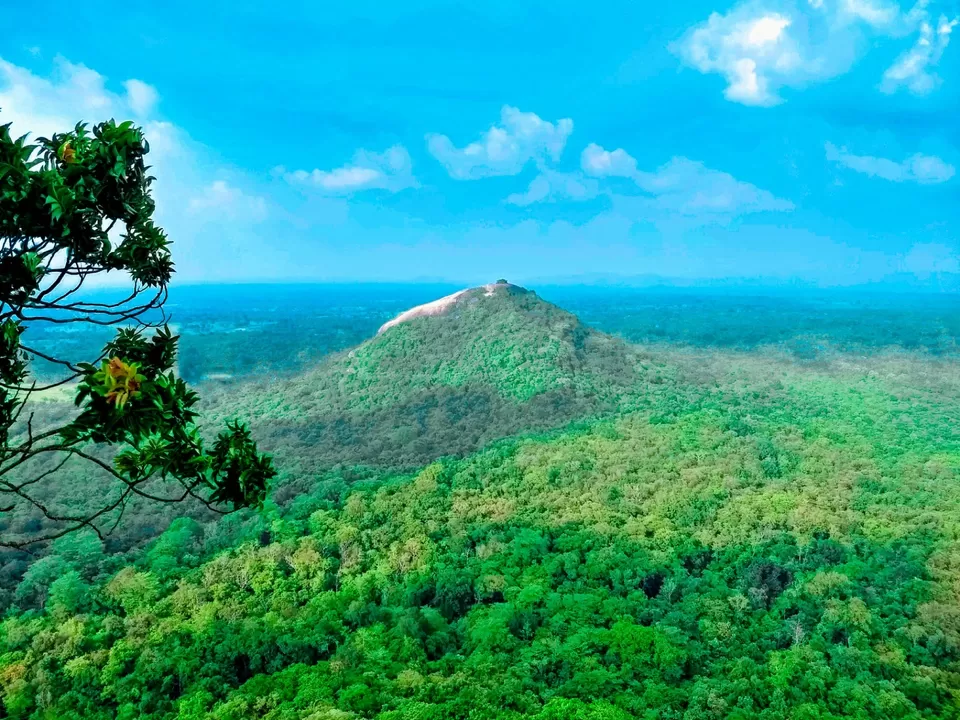 However, I wish some basic amenities like railing on the side of stairs, drinking water, benches to sit and washroom facilities could have been added to make the hiking more convenient specially for children and senior citizens. So don't forget to carry your water bottle with you. This site also holds the World Heritage tag high. The entry fee for SAARC citizens is 2400 LKR.
The cave temple of Dambulla is another World Heritage site and it dates back first century BCE. This sacred cave is a spiritual wonder. The hike to the entrance of the temple is pleasant with some glorious vistas. The major attraction spreads over five caves, housing statues and paintings related to Gautam Buddha and his life. There are total 153 Buddha statues.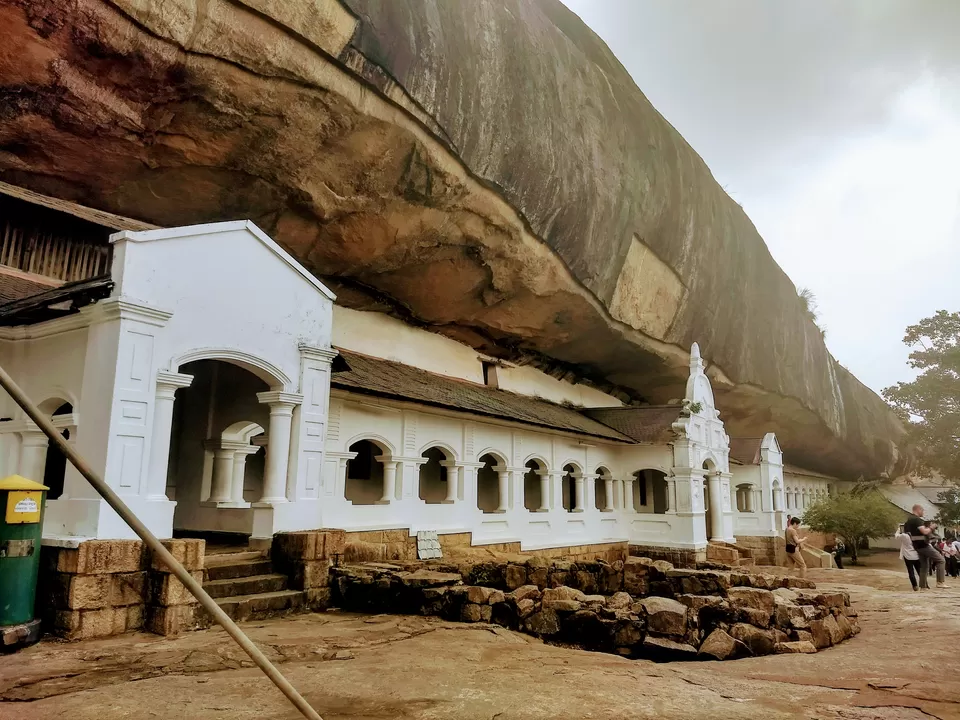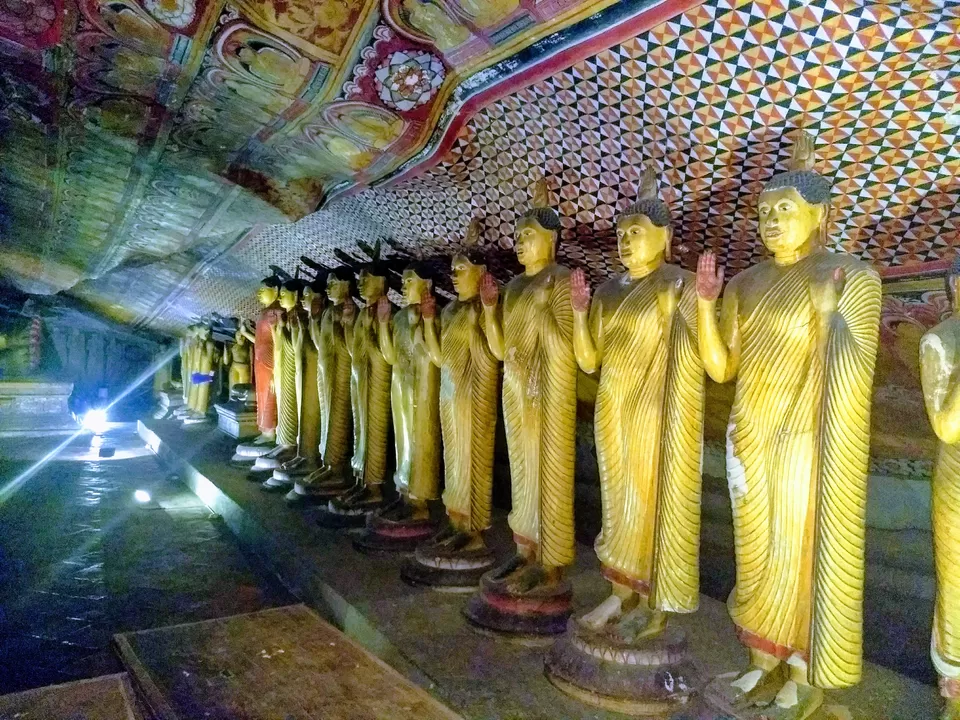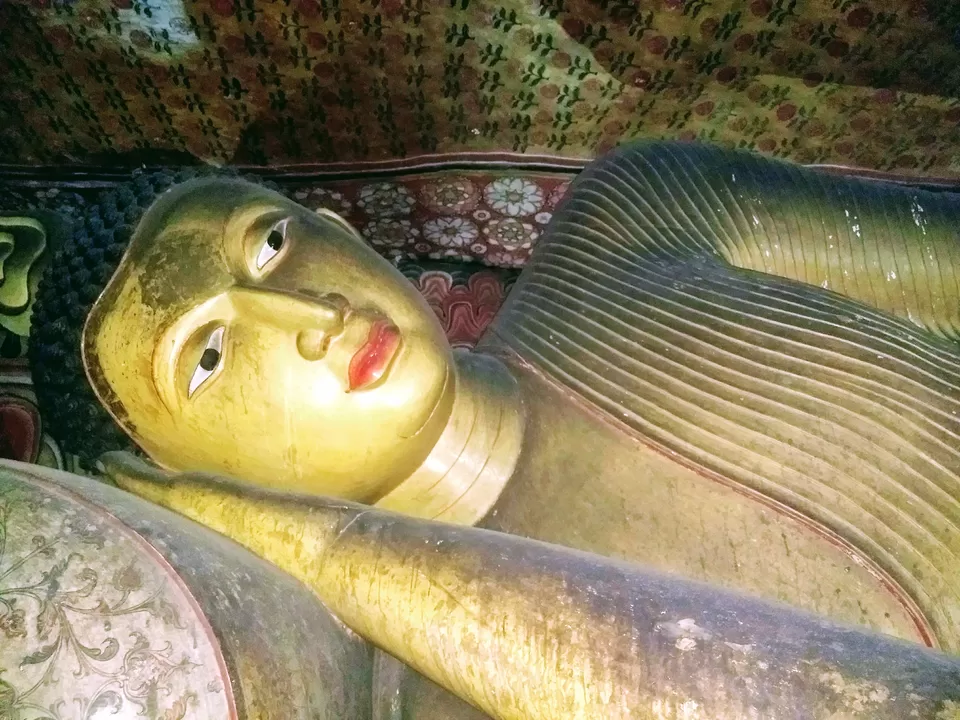 You can also see few statues of Hindu God like Ganesha and Vishnu. The air inside felt a bit different. A strong spiritual presence and peacefulness was all around us.
On the way to Colombo from Dambulla, Pinnawala elephant orphanage is an amazing tourist destination for vivid animal lovers. This orphanage is established in 1975 to protect and breed the elephants. It's a home to orphan baby elephant, elephants who lost in the wild, injured and sick elephants. You can see the elephants eating fruits from tourists, bottle feeding, grazing in the grassland and bathing in river.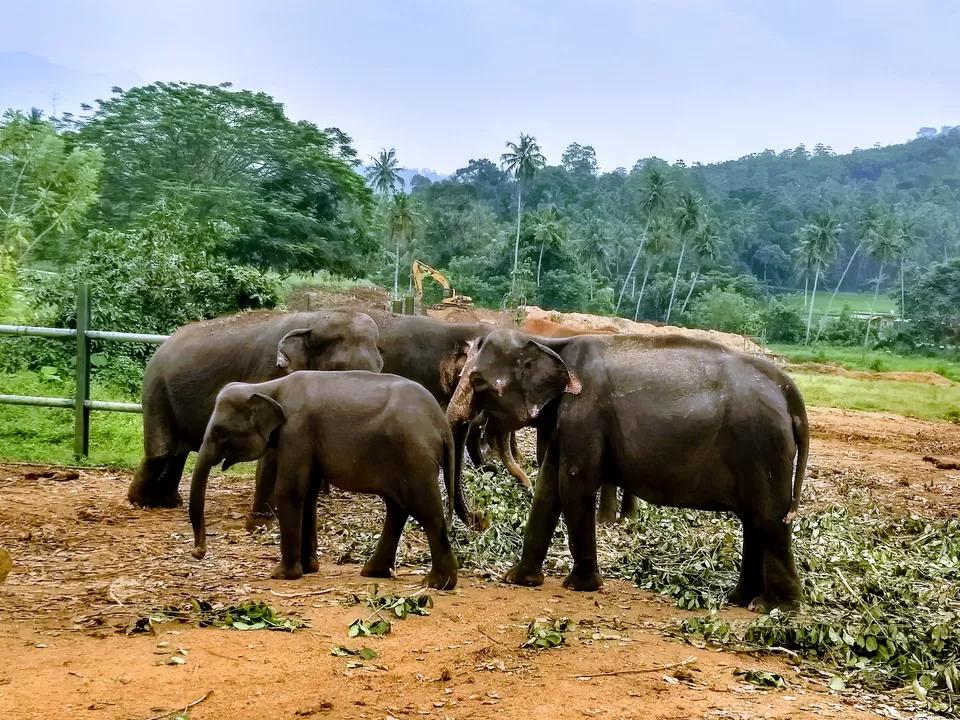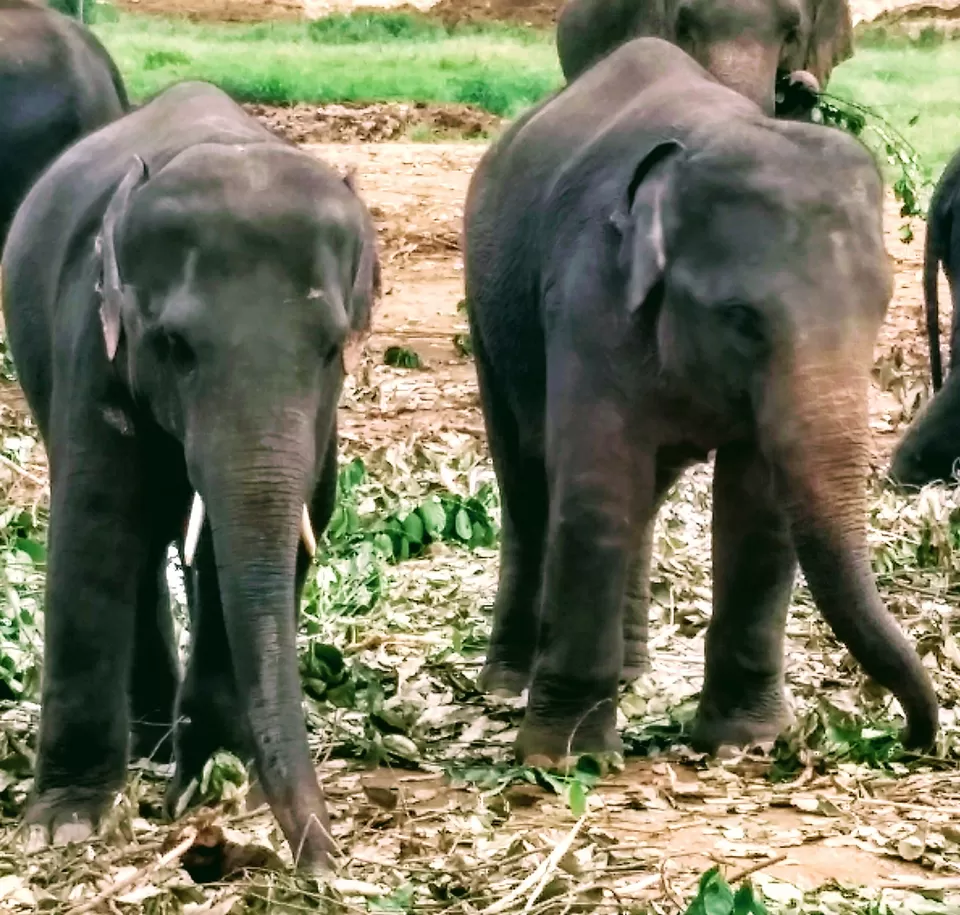 The turbulent water stream and small rocks is a perfect playground for them. All the elephants are taken to the river by Mahut for bathing twice a day. My heart beamed with joy watching them bathing, teasing and playing with each other in water and showing themselves with their trunks.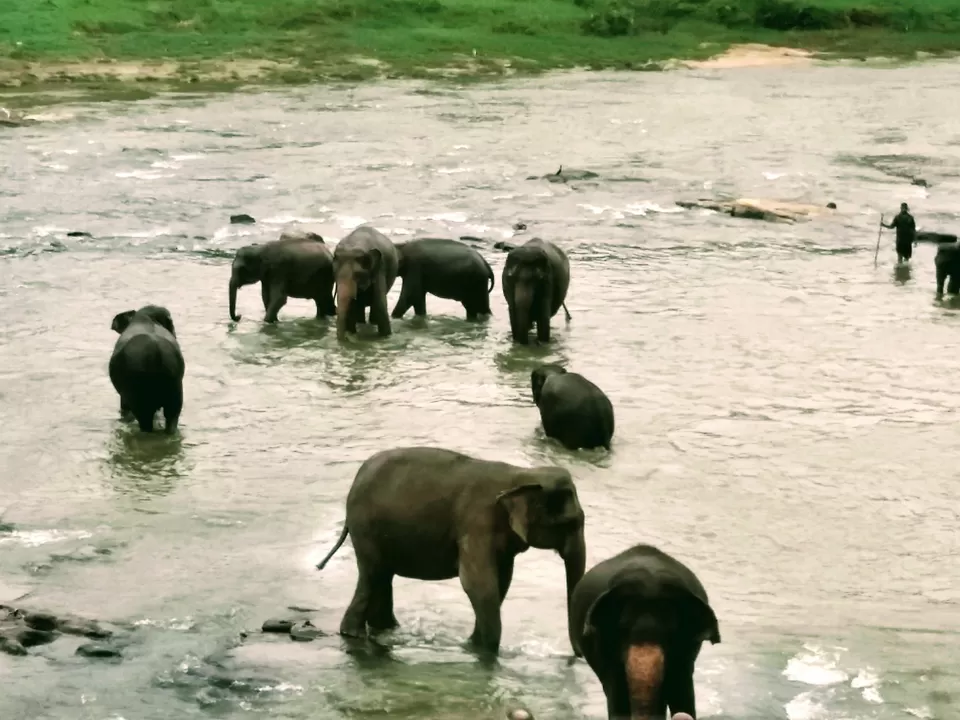 One can cherish this lovely view for hours without being fed off. It never gets monotonous, believe me. Some were playful, some were lazy inside water and there were few who refused to take bath.
Our last destination was Colombo and we spend only one day in that capital city to do the local sightseeing.
My Travel Tips:
1) Sri Lanka is rich in terms of spirituality, religion and history. Dress properly when you are about to visit a temple or any other religious sites. They feel offended seeing tourist's careless and casual behaviour like taking selfie with the Buddha statue behind or couples performing PDA in public.
2) This country is safe for solo female traveler. The locals would leave no stone unturned to welcome, help and show respect to the tourists. But still I would suggest not to wear too short or exposing dresses in public or while traveling in public transport to avoid unnecessary attentions. But a bikini on the beach or a swim suit in a pool is absolutely fine.
3) After a long lasting civil war and Tsunami of 2004, Sri Lanka is striving hard to recover the economy, dismantling social structure, communication, transport and all that. It's still a developing country with fresh hopes along with the remaining scars. I beg you not to use some generalised tags like 'Poor Country, Poor People' for Sri Lanka. While combing through a dozens of travel blogs before my Sri Lanka trip, I encountered these adjectives time and again and I felt so bad. Sri Lanka offers you much more than just the poverty.
4) Sri Lanka produces high quality spices, tea and gems. So you can take them back home at affordable price.
5) Sri Lanka just loves its animals like anything. Be it elephants, turtles, dolphins, whales or anything. So please, please be gentle and kind to the animals.
6) Don't leave your carbon foot print.
Be a Sensible Traveler.
In this 8 days trip, I was surrounded by all the very best Sri Lanka could offer me - sun, sea, virgin beaches, turtles, dolphins, whales, animals, fishes, flowers and a spiritual wrap of belief, history and religion. A perfect rejuvenation for body, mind and soul.
Thanks for stopping by. If you need any help/suggestion before planning your Sri Lanka trip, feel free to drop your message to me. I will try my best to help you.
All pictures are the property of the writer. If you want to see more of her gorgeous photographs, follow her on her Instagram.
This post was originally posted on Saheli's travel blog, Lost in the Globe.
Sign Up now and get the latest travel updates from Tripoto straight in your email's inbox!