Giddy from my backpacking adventure in Europe, and battling severe post-holiday blues, I decided to do what any responsible adult would do – I planned another international holiday. My impulsiveness was met with a wave of protest, but I would hear none of it. Fuelled by adrenaline and wanderlust, my obstinate mind was made up. So, much to the dismay of my bank account and my then boss, I chose to slink away yet again. Because hey, when a girl's gotta travel, a girl's gotta travel!
Since this time the plan was to keep it close to home, me along with two other girlfriends, unanimously decided on exploring the remarkably unspoiled land of serendipity – our beautiful neighbour, Sri Lanka. And boy, were we in for the time of our lives!
Time on the road: 12 hours 30 minutes
When to go: Due to its close proximity to the Equator, Sri Lanka experiences warm weather and heaps of sunshine all year round. Although there's no dramatic change in weather, it may throw surprises at you on occasion with heavy rainfall. Overall, a year-round destination with balmy weather.
Itinerary
The Route
Nuwara Eliya – Bentota – Hikkadua – Colombo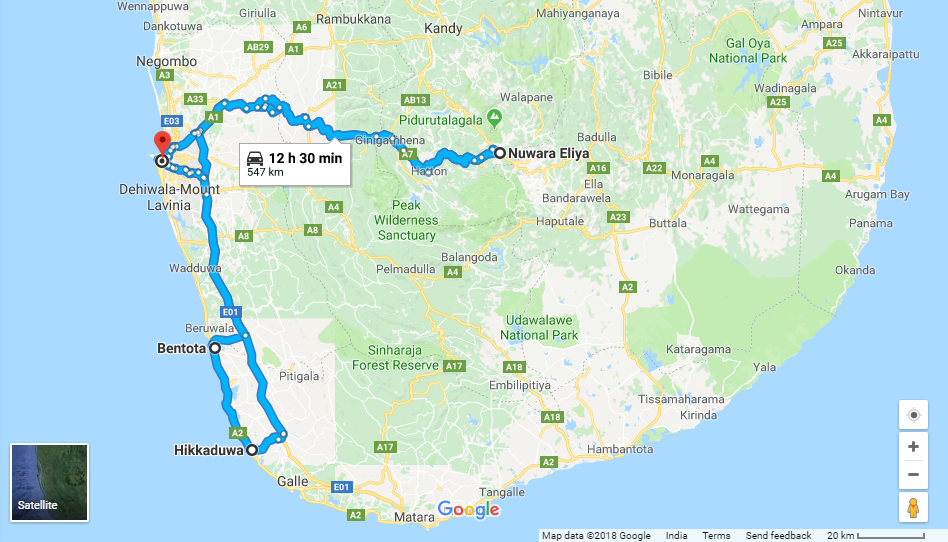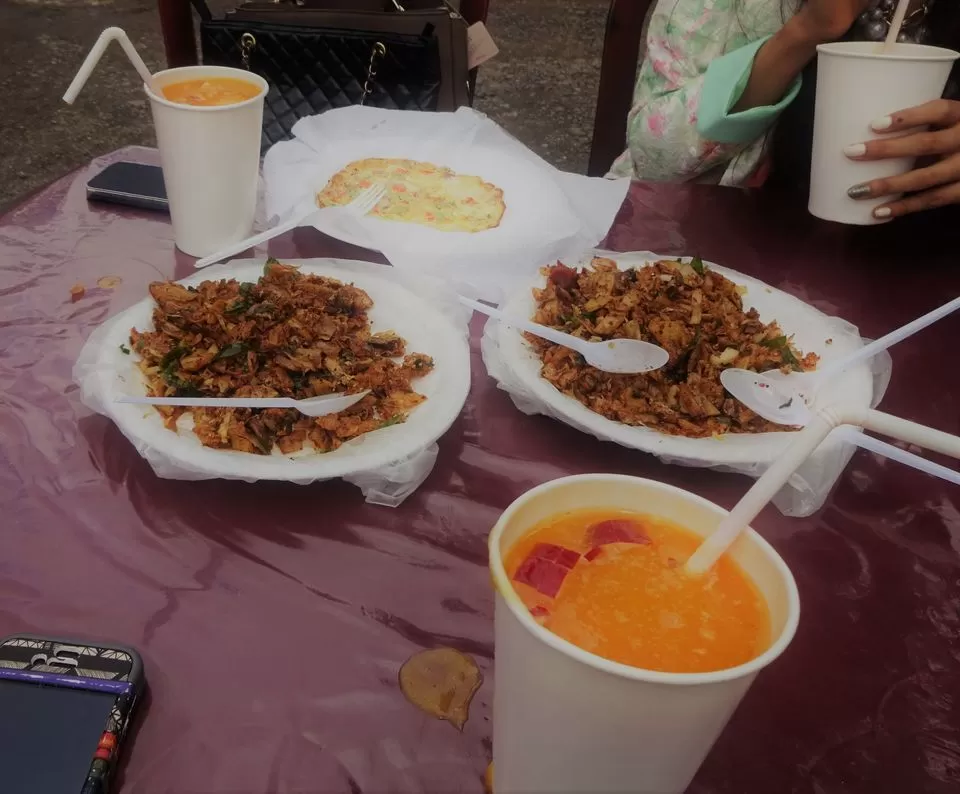 After landing at Colombo, we took it upon us to battle it out with the local cabbie, grousing and haggling with the unyielding driver. In the end we managed to reach a consensus and thus, began our long and winding journey to Nuwara Eliya, a city in the mist-shrouded tea hills of Central Sri Lanka. What added to the mounting excitement was the sudden and unexpected downpour, as we steadily made our way through the torrential rain.
Time on the road: 5 hours 23 minutes
Distance: 167.2km
Top experiences: Trek your way up to Lovers Leap waterfall (the name is derived from the tragic story of two lovers, a prince and village girl, who immortalised their love by jumping to their death from the top of the cliff); if you love nature or are an avid bird enthusiast go to Victoria Park; stock up on cheap and trendy winter wear at the Winter Market or Bale Bazaar that sells cheap winter-related products; check out cattle grazing at the lush Ambewela Farm where you can also buy fresh dairy products.
Where to stay: Heidi's Home and The Tea Garden.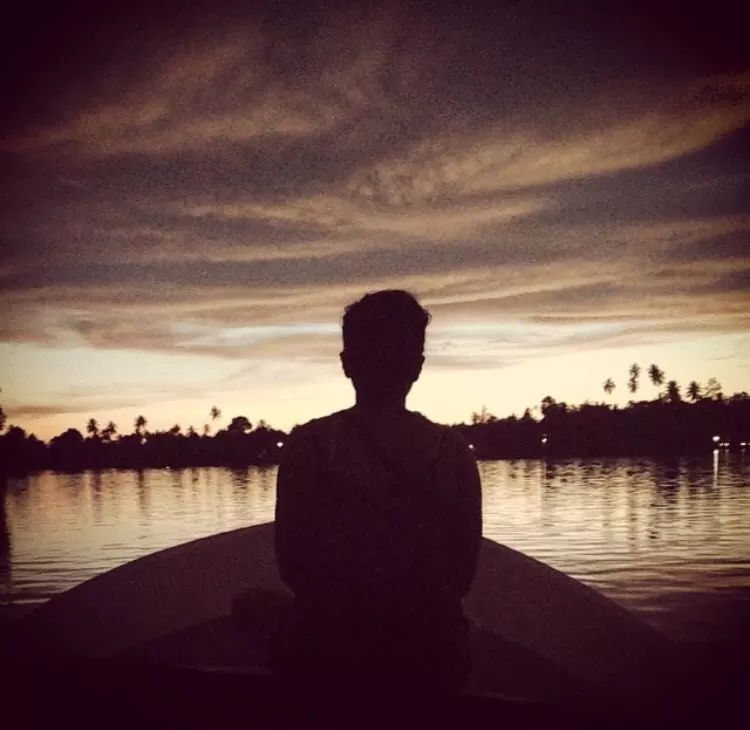 After two days of exploring Nuwara Eliya, it was time to head down south. My girlfriends and I were in serious need of beach time and a generous dose of vitamin D, so off we went to our next stop, Bentota. On our way there, I couldn't help but marvel at the lush greenery enveloping us and I was highly impressed with Sri Lankan transport infrastructure and expressways. Cars whizzed past us as we made our way to the coastal resort town, only to be interrupted by the comical and futile attempts at communication between us and our chatty non-English speaking driver.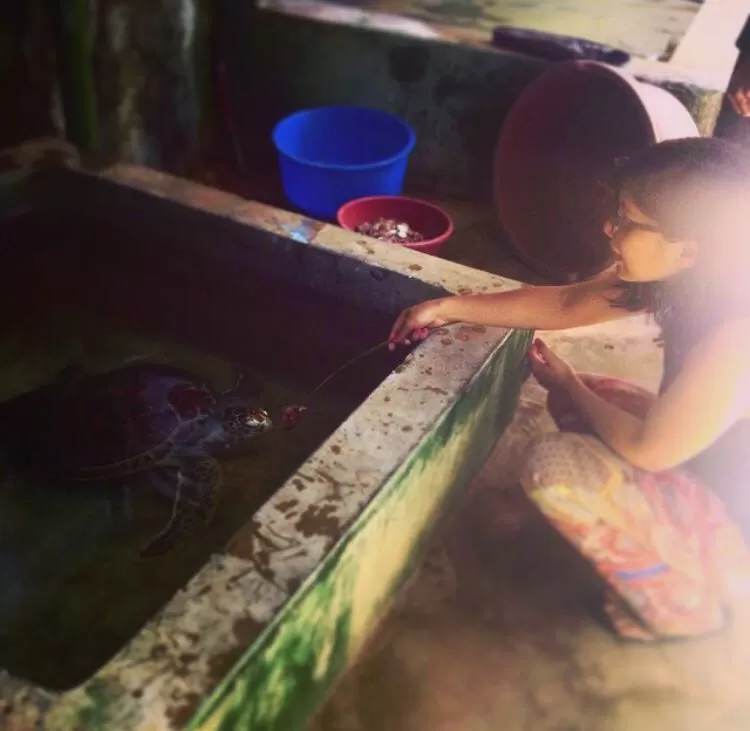 After demolishing a sinful breakfast of fresh tropical fruits, fluffy cheese omelettes, stacks of warm pancakes dripping with syrup, wholewheat bread rolls, smoked ham, crispy bacon and English muffins, we somehow managed to stifle our lethargy and the temptation to plonk down on the bed for a quick snooze. Instead, we decided to let Cece, the wonderfully eccentric caretaker of our beach resort, show us around. The Wunderbar Beach Hotel had taken on a really cool marine reptile rescue project where they'd rescue limbless, injured or old turtles and provide them with nesting areas, a safe and appropriate environment and food, with an aim to protect and conserve them.
Time on the road: 5 hours 28 minutes
Distance: 228km
Top experiences: If you're a water baby, Bentota is the place for you. From banana boat rides, wake boarding, wind surfing to jet skiing, this coastal paradise is sure to spoil you for choice; check out the Turtle Conservation Project where you may even witness turtles laying eggs in the sand!; Madu Ganga River Safari was the coolest thing we'd ever witnessed – wading through eerie mangroves and exploring little specks of islands. After much apprehension and amidst peals of laughter and squeals, the three of us got our first rather bizarre fish pedicure on one of the islands.
Where to stay: Wunderbar Hotel and Temple Tree Resort & Spa.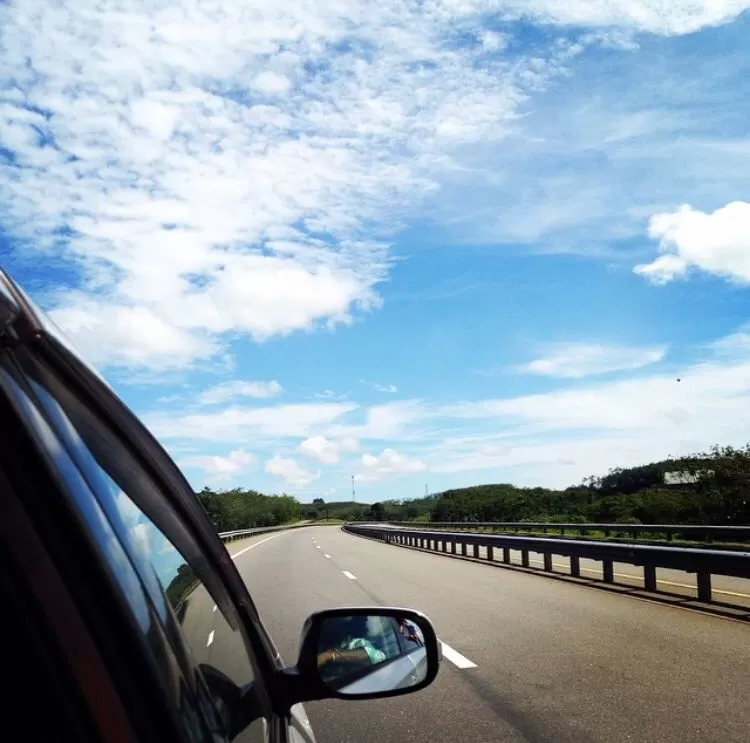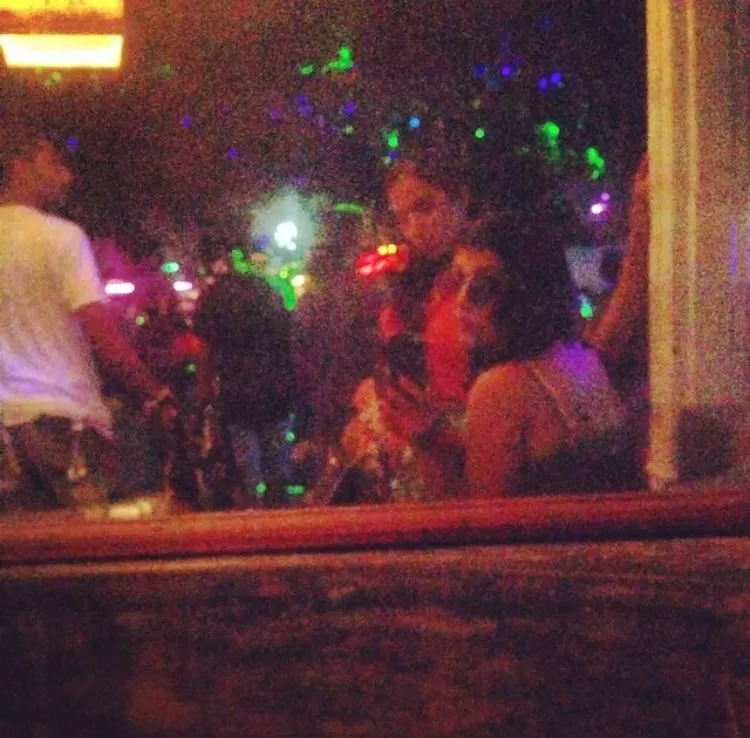 After spending two relaxing days at Bentota, our next stop was Hikkaduwa, another seaside resort town. Hikkaduwa may be the perfect destination for young travellers looking to party it up – a super chill place with a vibrant nightlife, lots of beach side parties with good music and a hip, young crowd. While you're here make sure to try coconut arrack, a delicious local spirit with a hint of vanilla and dates. We were in love. All three of us were hellbent on taking gallons of this magic potion back home, and boy did we!
Time on the road: 55 minutes
Distance: 36.6km
Top experiences: Check out the little beach side shacks dotting the shores that serve fresh mouthwatering seafood accompanied with chilled beer and some amazing views! (make sure to try butter garlic calamari – an absolute party in your mouth); experience a beach side rave party; visit the Seenigama Vihara or a temple where victims of burglary can seek penalty; go to the the Tsunami Photo Museum that contains thousand of pictures of the 2004 Tsunami that struck Hikkaduwa.
Where to stay: Citrus Hikkaduwa and Victoria Resort.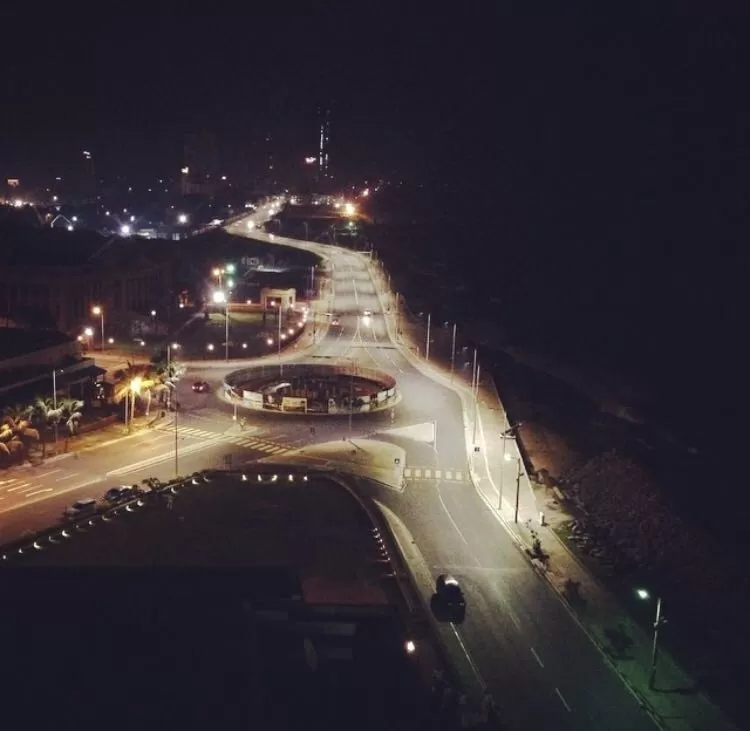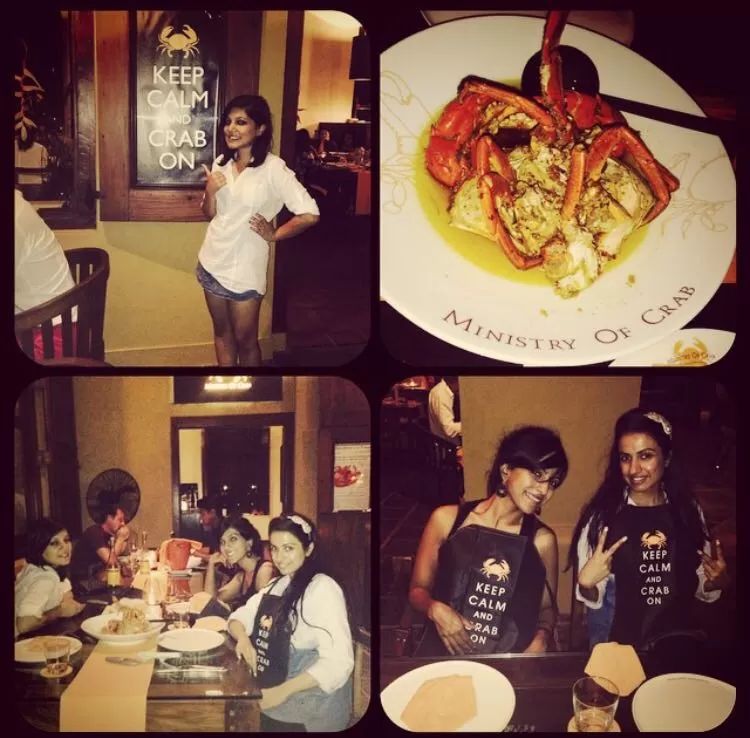 Nursing a brutal hangover and feeling rough as ever, we scampered out of bed lest we missed our train back to Colombo. Frazzled and peevish from the night before, all three of us were dreading the long ride back to Colombo, that too on a local train. So imagine our surprise when we didn't experience absolute chaos synonymous with local rides back home. With the compartment all to ourselves, we lay sprawled, soaking in the beauty around us as we chugged our way to Colombo.
Time on the road: 2 hours 9 minutes
Distance: 114.3km
Top experiences: Colombo is a shopper's paradise – from swanky malls to quaint little boutique shops, wholesale markets to little handicraft stores selling locally made artefacts at reasonable rates. (Check out Liberty Plaza, Majestic City and Odel); nature lovers should head to Viharamahadevi Park, the biggest park in Colombo; go to Galle Face Green or a popular seaside promenade lined with food vendors; for all the foodies out there, a trip to Colombo is incomplete without a visit to Ministry of Crab, one of the most recognised seafood restaurants in the world.
Where to stay: The Ocean Colombo and Cinnamon Red Colombo
I hope this article helped inspire you to travel more extensively, because it is undoubtedly the best way to grow, learn and make some pretty sweet memories. So what are you waiting for? Rope in your funnest girlfriends and make it a point to actually go on that much-planned but never executed international vacation. I promise, you won't regret it.
When was the last time you went on a holiday with your girlfriends? Share your experience with Tripoto!
For more travel inspiration, check out Tripoto's Youtube channel.
Frequent Searches Leading To This Page:-
5 days tour package sri lanka, 3 nights 4 days sri lanka package, sri lanka maldives tour package from ahmedabad, budget sri lanka tour packages, tour packages from sri lanka