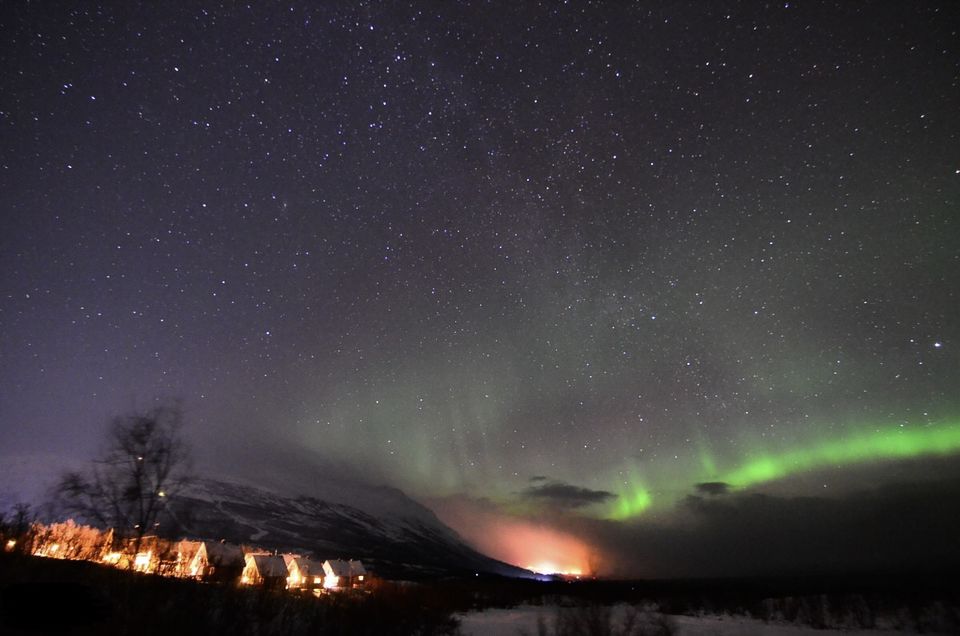 When I first announced (to myself & everyone else) that I was going to Sweden for the winter break; most people automatically assumed I'd be in Stockholm, since the rest of the country that time of year is pretty frigid. The rest, unfortunately, undermined my plans of the great escape into the wild, saying it was not something a solo female traveler from another country was capable of doing. Everyone's reactions to the news that I was heading into the Arctic Circle in the dead of winter were totally warranted – it is cold, and it is windy, and the nighttime hours are double the daylight hours; but there are plenty of pros too. And the one that topped the list for me was the greater chance of sighting the elusive northern lights.
I've always traveled on a budget, and Sweden is rightfully notorious for being a destination that will cost you an arm and a leg in Kronor, much before it costs you those in frostbite. But even a girl on a budget's got to dream – and I was dreaming big. I wanted to see the Northern lights in Abisko, a rather tiny little hamlet in northern Sweden.
In true type-A fashion, and as I always do; I laboriously researched the best place to see the Northern lights in Sweden, and Abisko kept coming up as the best one. Statistically speaking, scientists agreed that the Abisko Northern lights are among the most reliable in the world, with an 80% success rate of seeing the lights if you stay in Abisko for three nights or more. So, I settled on Abisko for two reasons - one, thanks to atmospheric conditions affected by the surrounding Lake Torneträsk, the Aurora Sky Station in Abisko has a pretty good track record for aurora sightings even when the weather isn't optimal, and two, the Abisko National Park looked absolutely gorgeous in photos, so I knew even if I didn't get lucky enough to see the lights; my trip would still have been worth it for the outstanding scenery alone.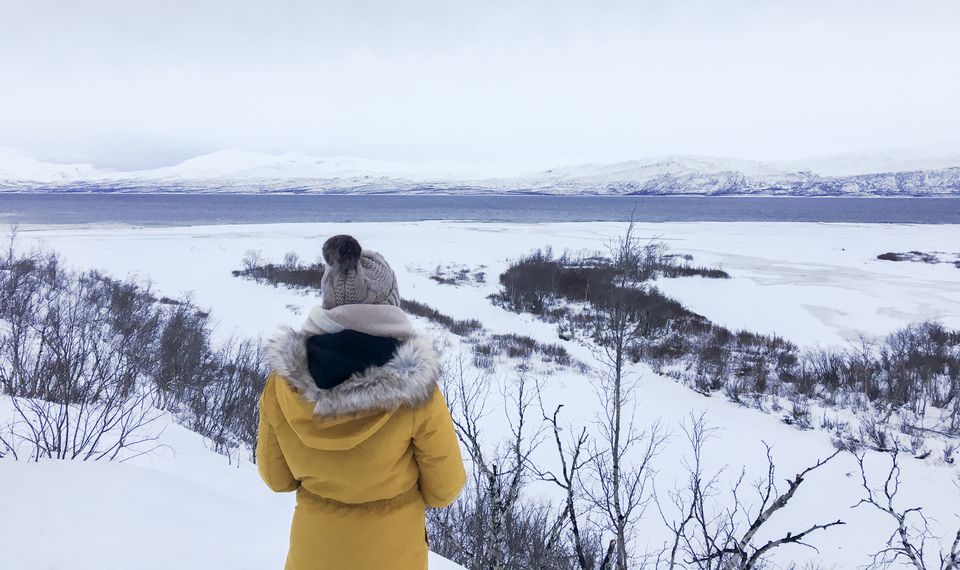 Travel from Stockholm to Abisko:
Contrary to what you might think, flying is actually the best way to start a cheap Northern lights holiday. The train from Stockholm to Abisko is 17 hours long and can be a little more expensive. However, since the overnight train saved me on paying for one night's accommodation; I preferred to take that option, and boy was it worth it. In retrospect, it prepared me for the unbeatable adventure I was about to live. And of course, the views and changing landscapes were absolutely stunning!
Abisko has two train stations – Abisko Ostra & Abisko Turiststation, just about 3 minutes away by the same train. Depending on where you are staying, plan to buy your ticket accordingly.
Train Company – SJ Night Train
Departure from Stockholm Central – 18:11
Arrival at Abisko Turiststation – 11:14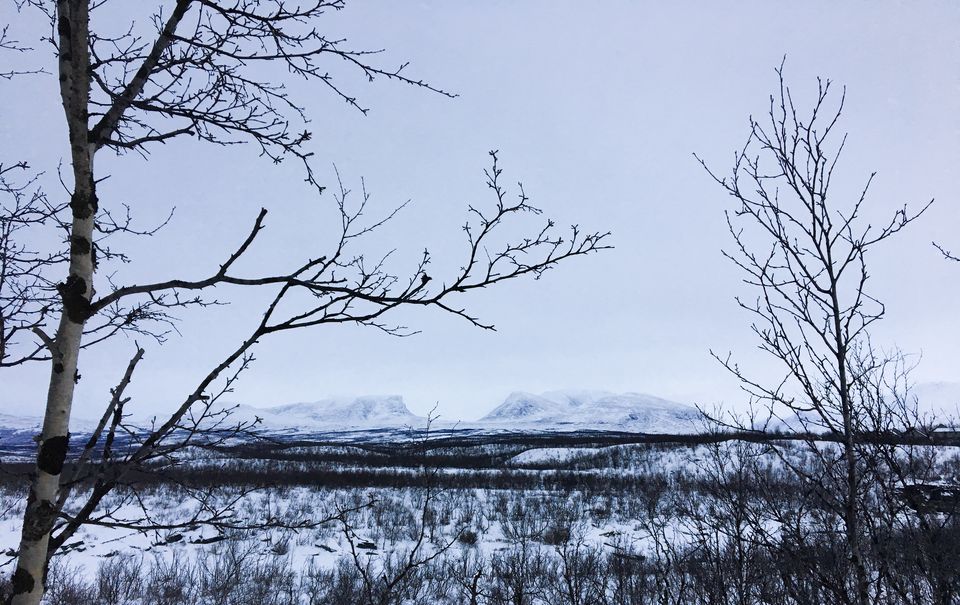 I stayed at the luxurious STF Abisko Mountain Station that is managed by the Swedish government itself. Surrounded by the mountains in Abisko National Park, this laid-back seasonal resort is a 3-minute walk from the Abisko Turiststation, a 14-minute walk from Lake Torneträsk, and 3 km from the Abisko Östra train station. It's far from the hustle-bustle (if you can call it that) of the main town.
Simple mixed-gender dorms in a cozy hostel feature bunk beds and shared bathrooms. Casual rooms in the main building come with lake and park views. Cottages sleep 4 to 6 guests with living rooms and kitchens. These are all offered here. On-site services include Lapland cuisine and free sauna access.
STF has multiple saunas, snowshoes and cross-country ski rentals, a fireplace, a lounge room, and some of the sweetest, kindest and most helpful staff! It's walking distance to frozen waterfalls and the wild beauty of the Abisko National Park. The Kungsleden hiking route runs past Abisko Turiststation. Hiking and skiing equipment as well as bicycles are available for rent on site.
Abisko STF's restaurant offers panoramic views of Torneträsk Lake and the surrounding mountains. The breakfast buffet includes organic options.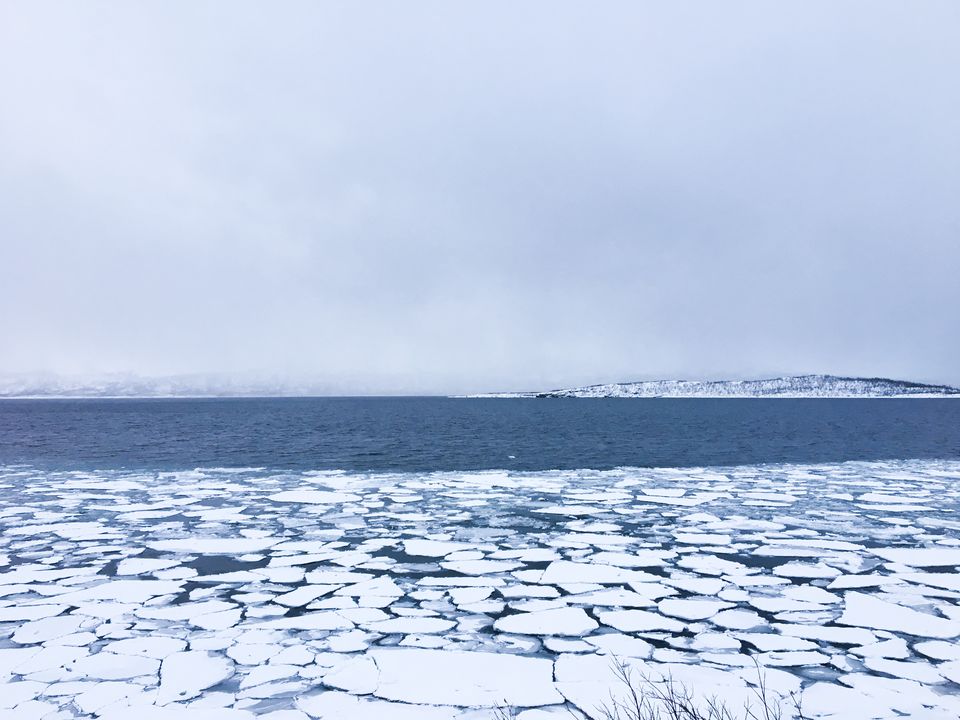 FRW Travel Tips:
1. Plan your trip to a T, and make all your bookings as soon as possible. Prices remain fairly low in advance, and you'll get an idea of what you're diving into.
2. DO NOT make bookings with any sort of agencies or tour companies that promise to show you the best sight of the northern lights. The Lights are, after all, a natural phenomenon, and it's impossible to predict nature!
3. As much as you can, try to make the trip as personal as possible. See what you like to do and be very strict about it. It doesn't make sense to spend unnecessarily in one of the most expensive countries!
4. If you're looking to do ski adventures, dogsledding or any other activity that you cannot do on your own, book in advance! Making these reservations as soon as your accommodation & travel is paid for, they get sold out very quick!
5. Layer up extra! Your quest for the Lights may take longer than you think.
*To see more, follow me on Instagram @feetrunwild :)