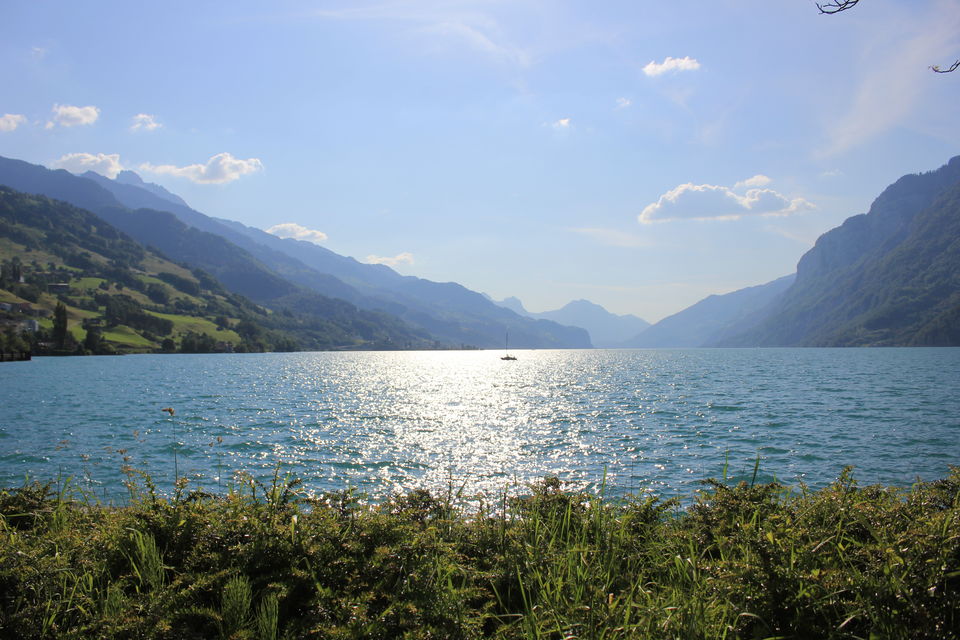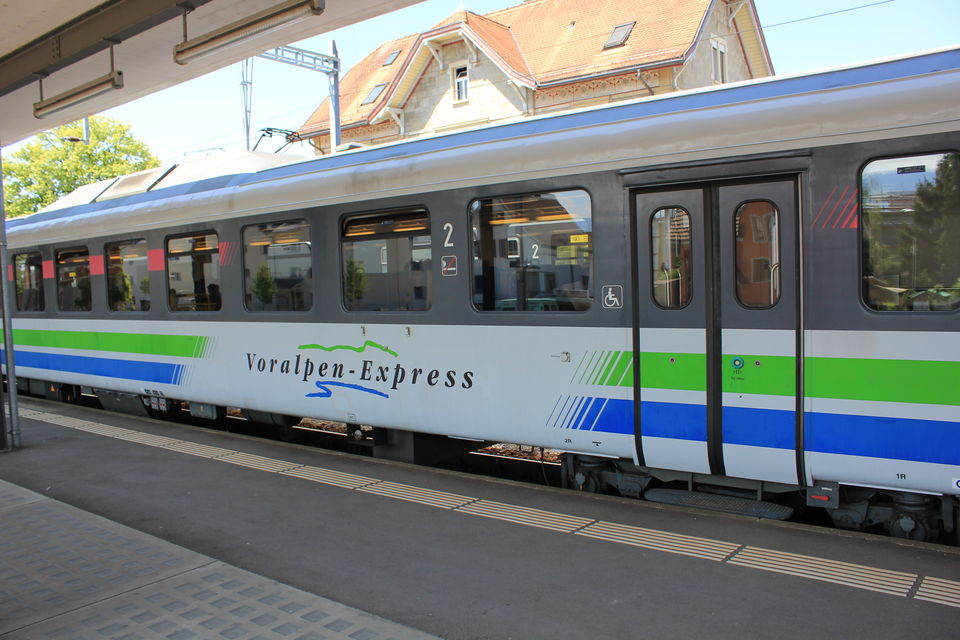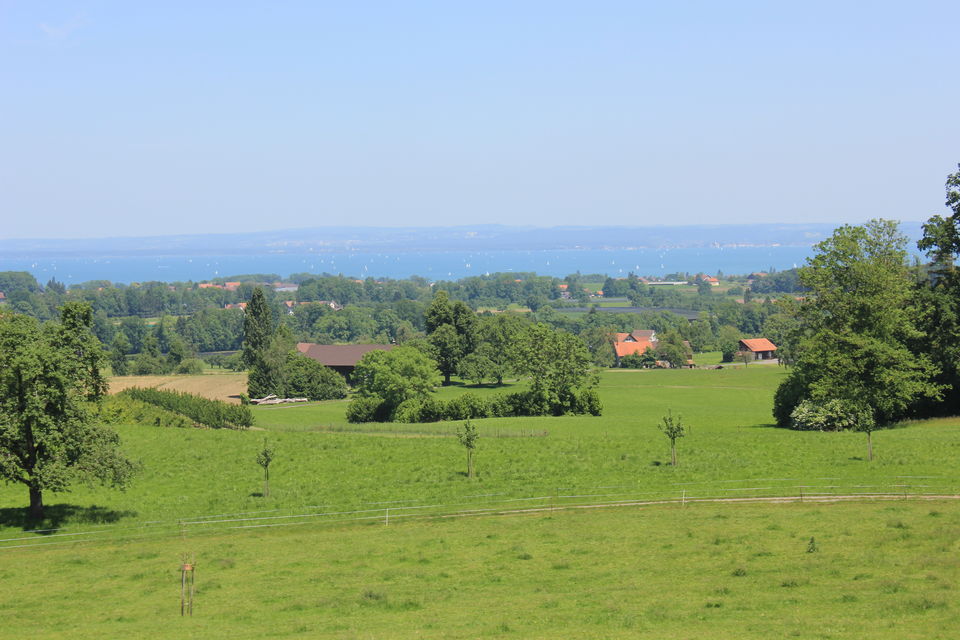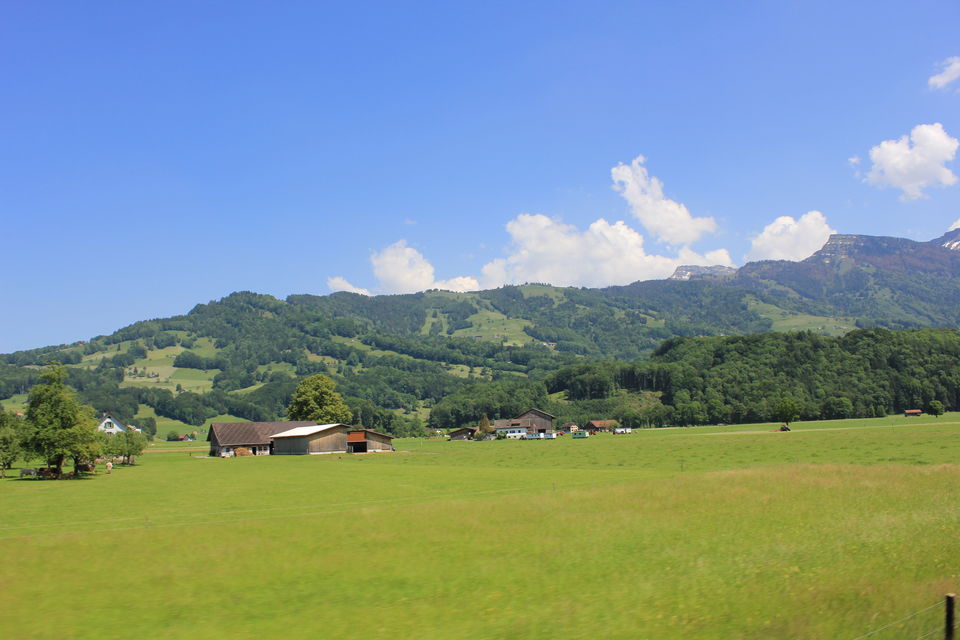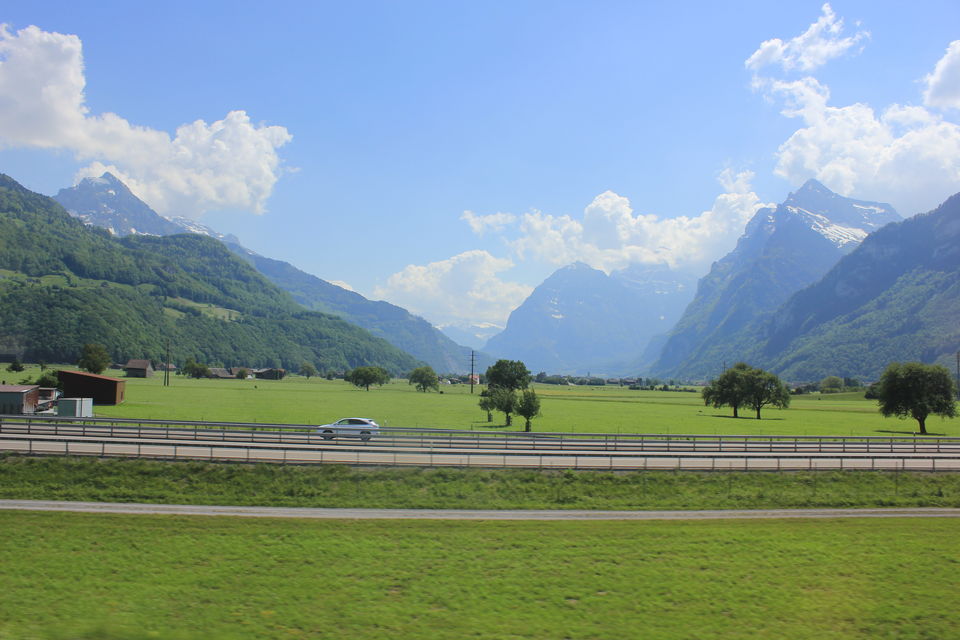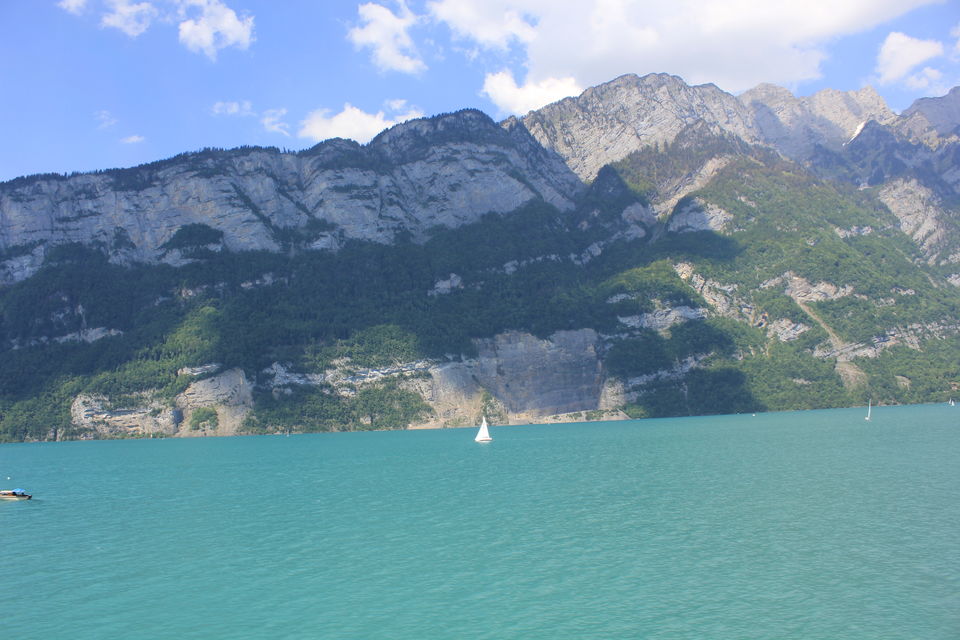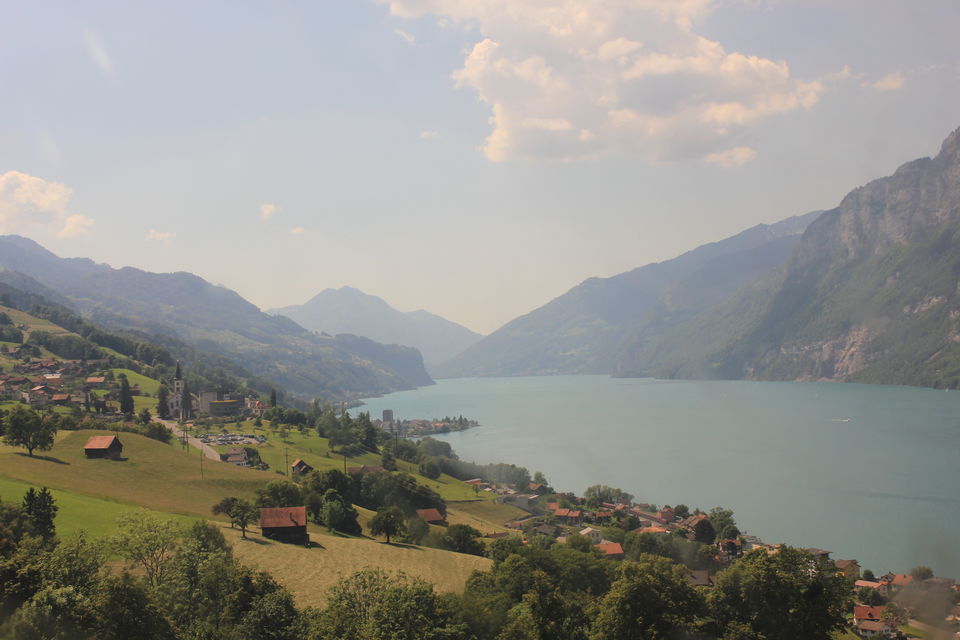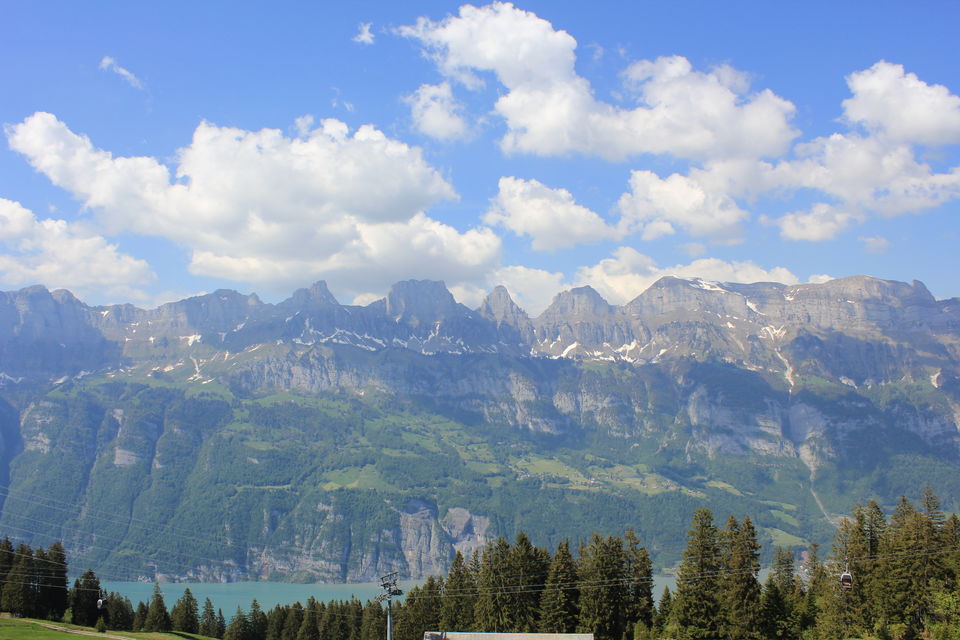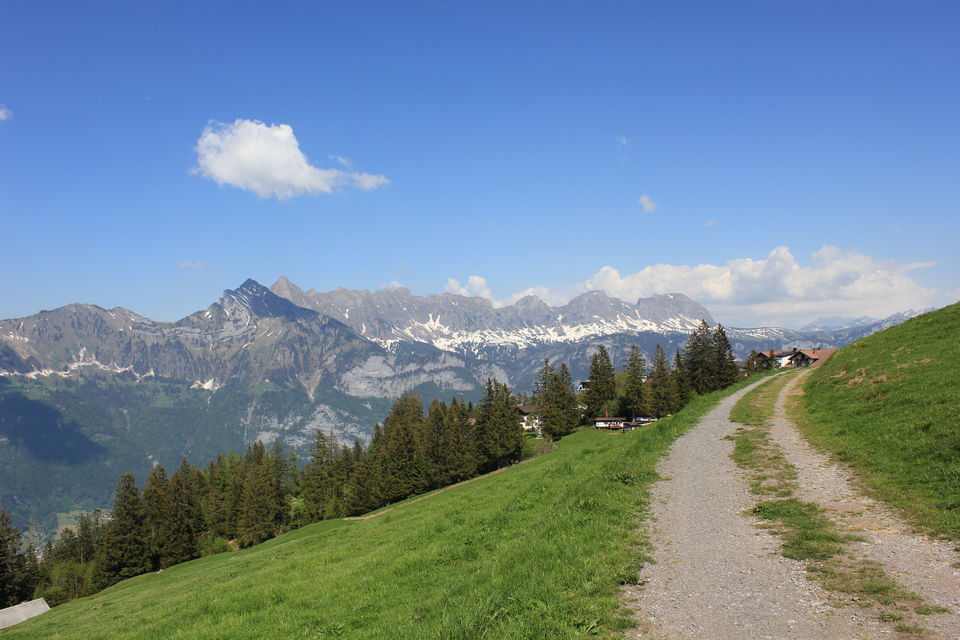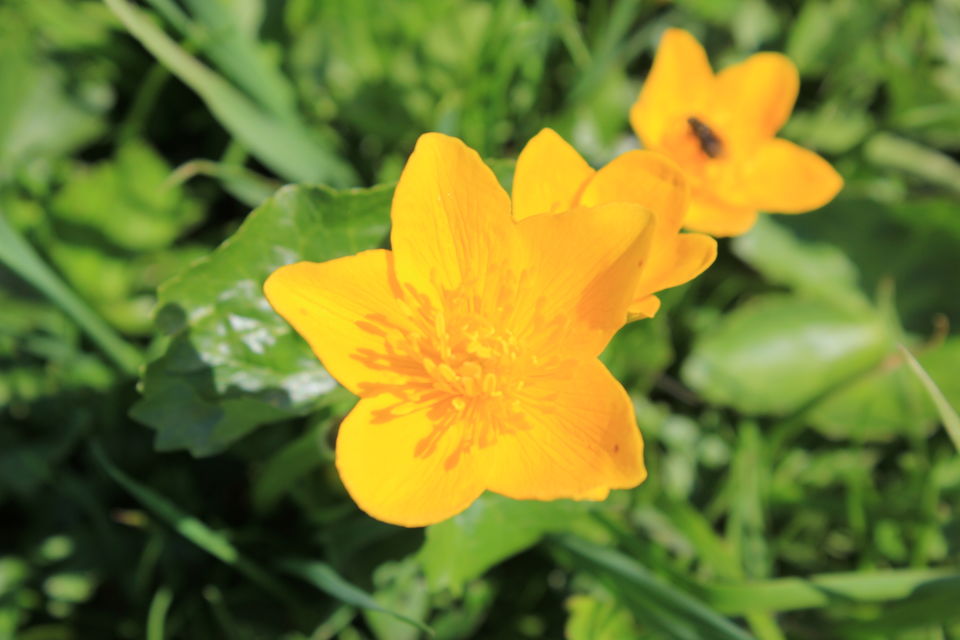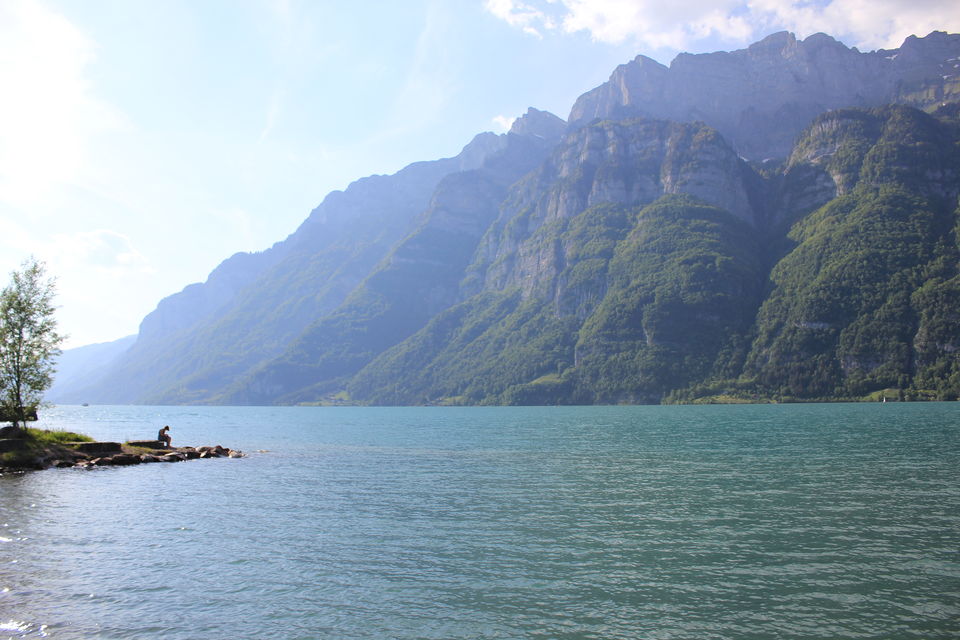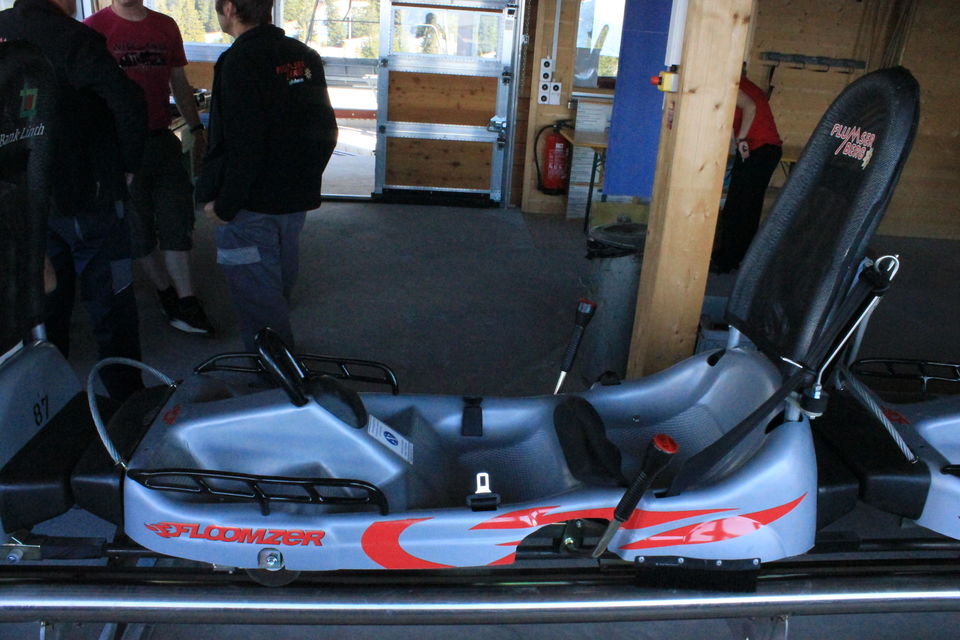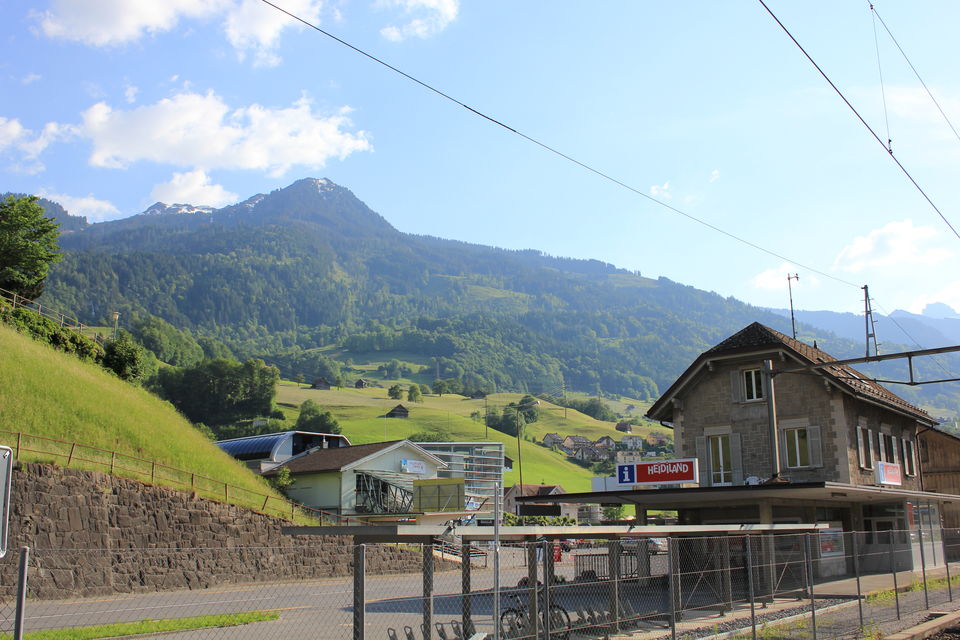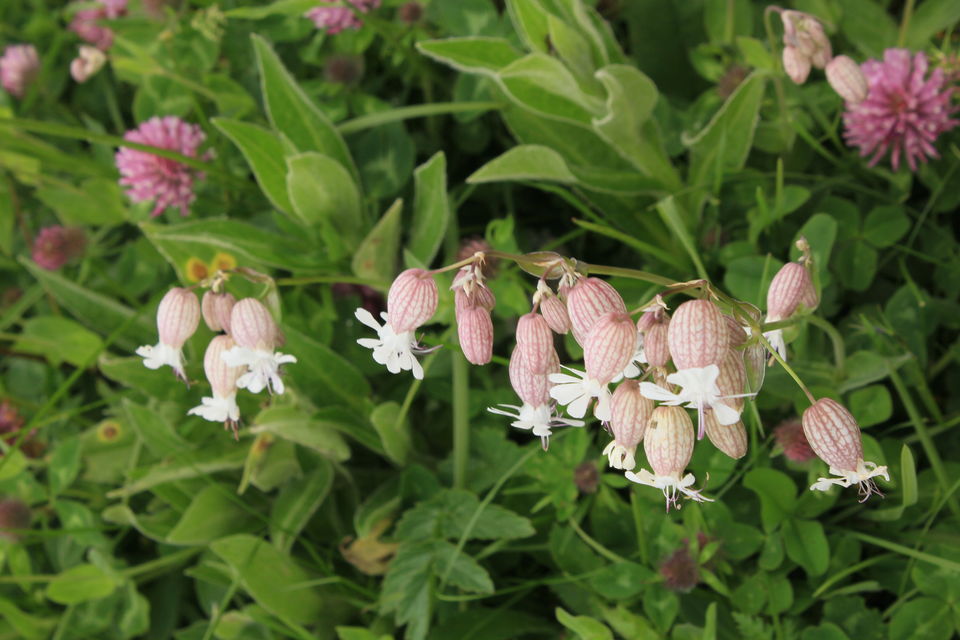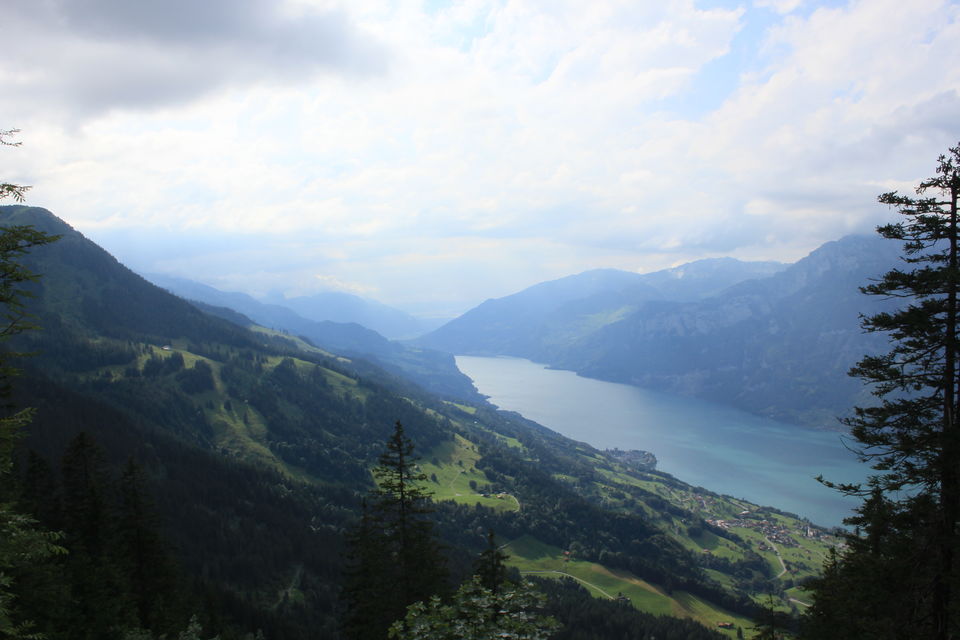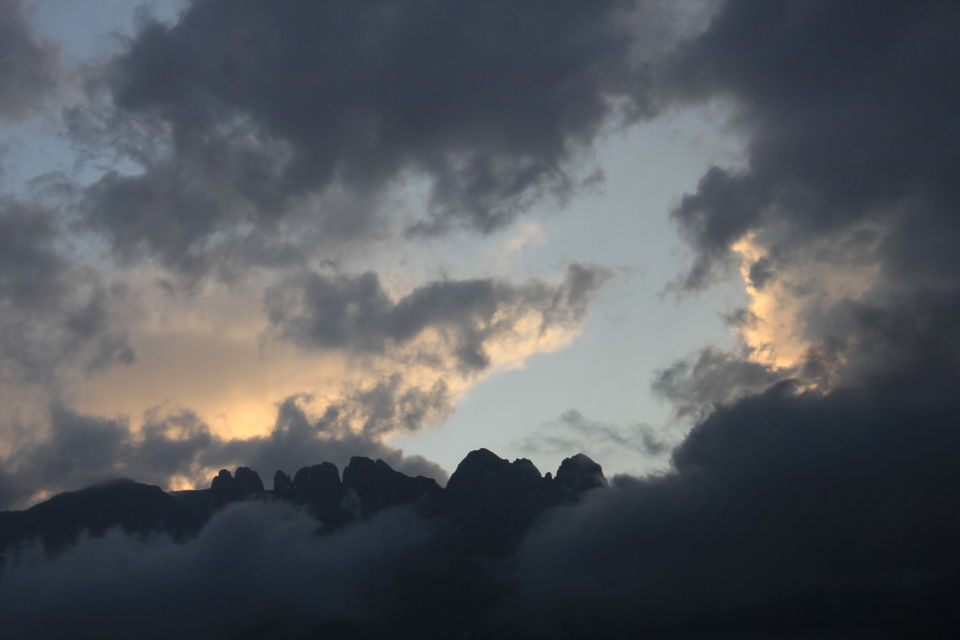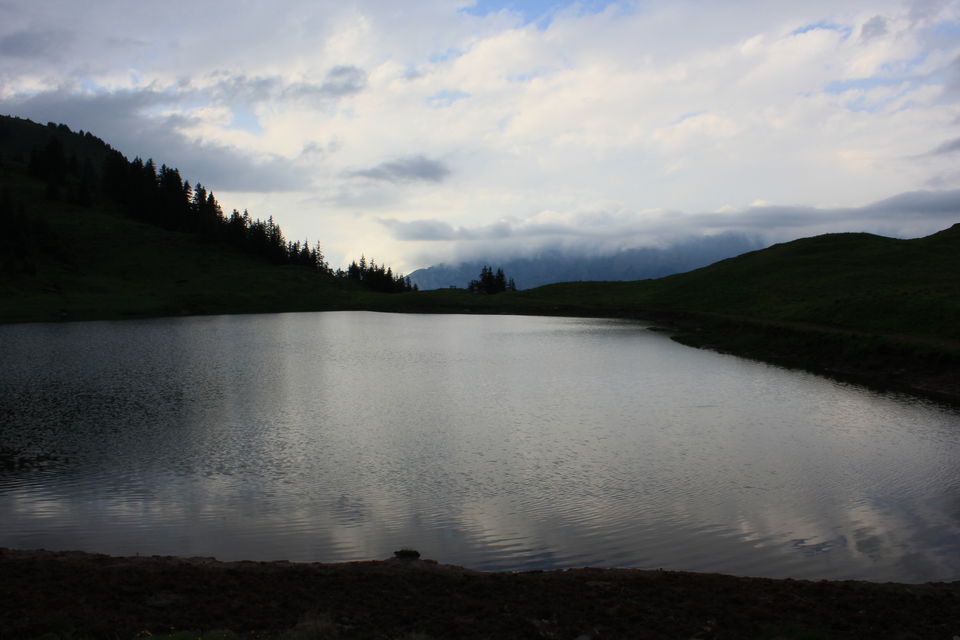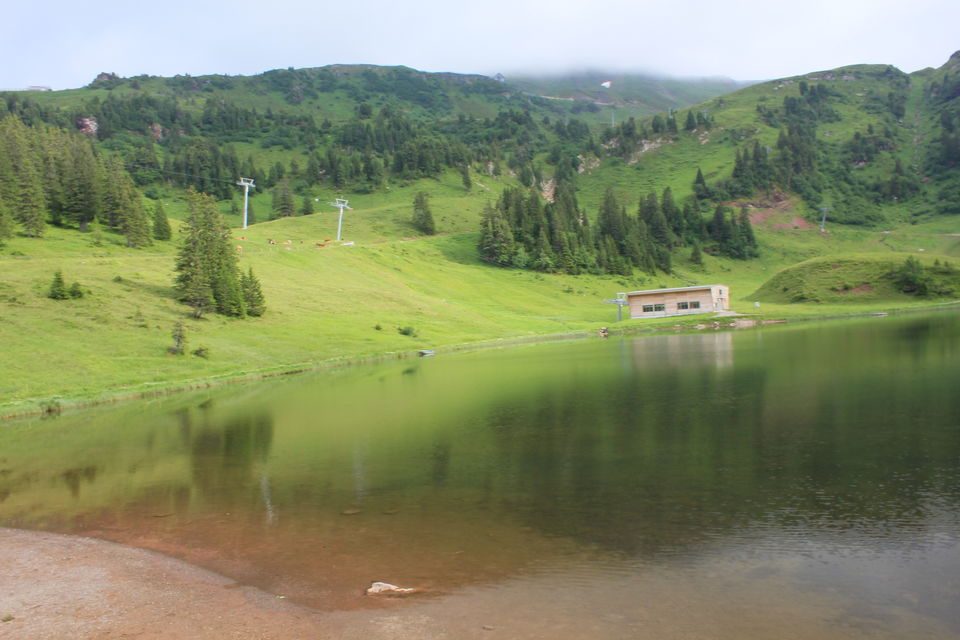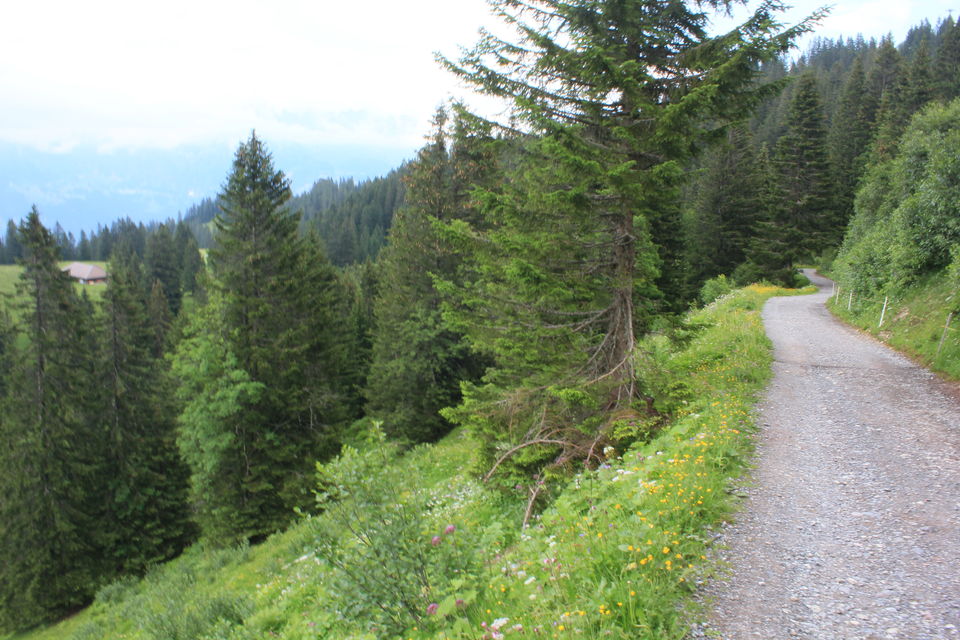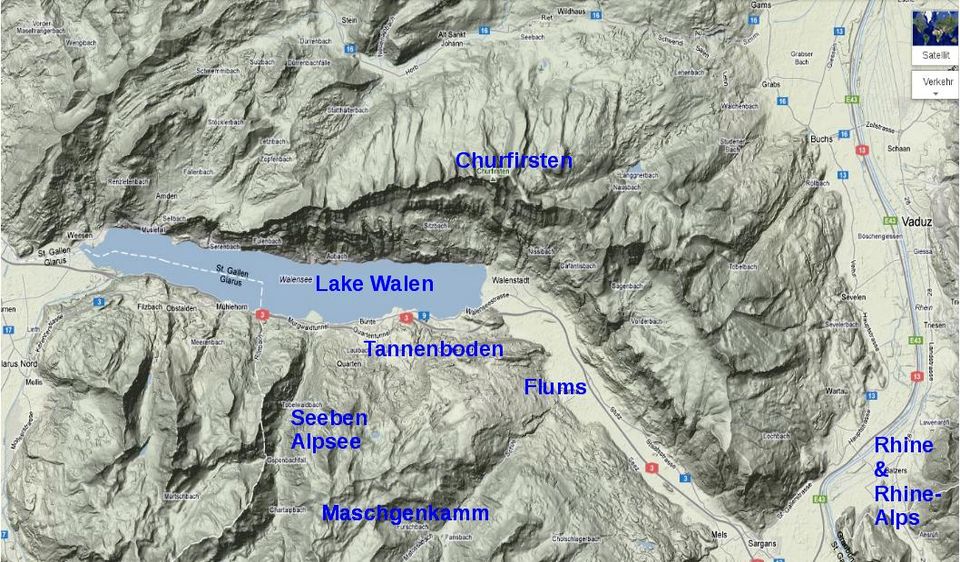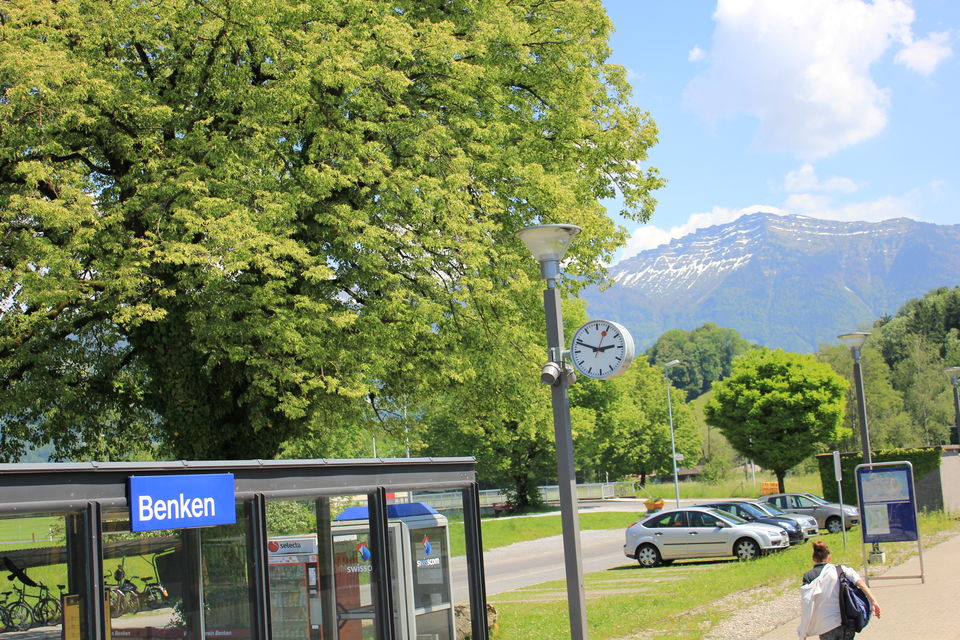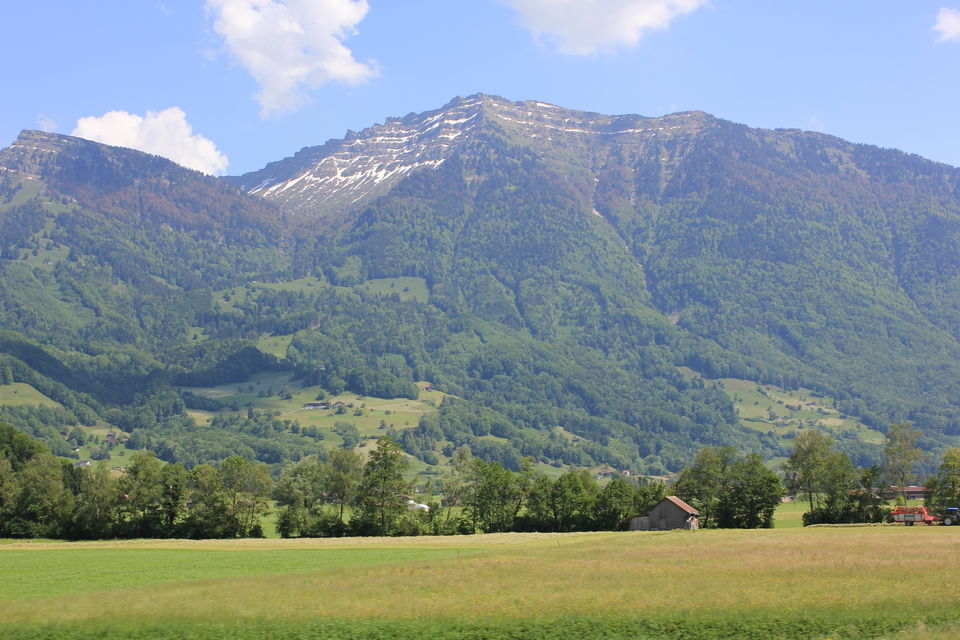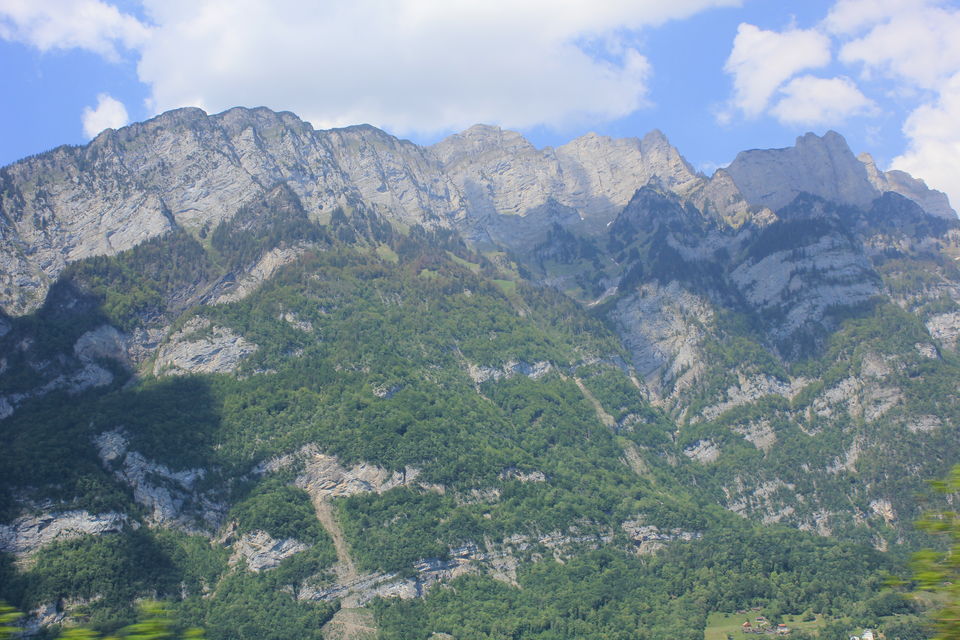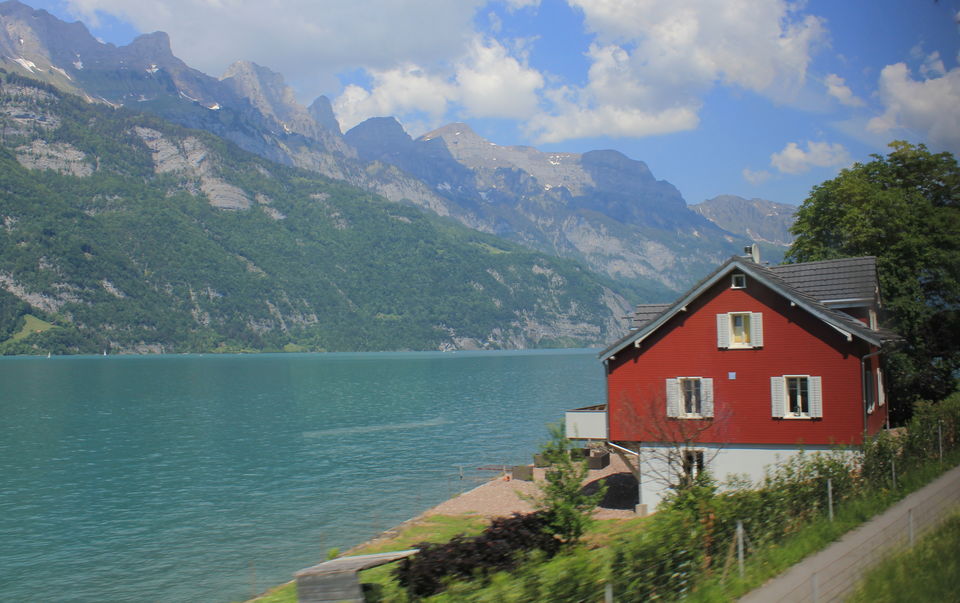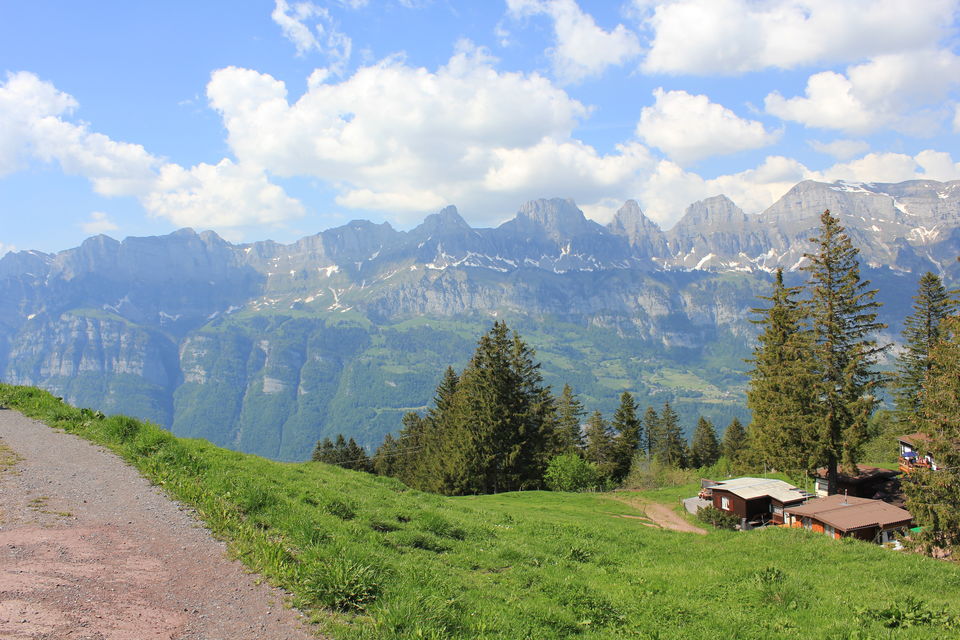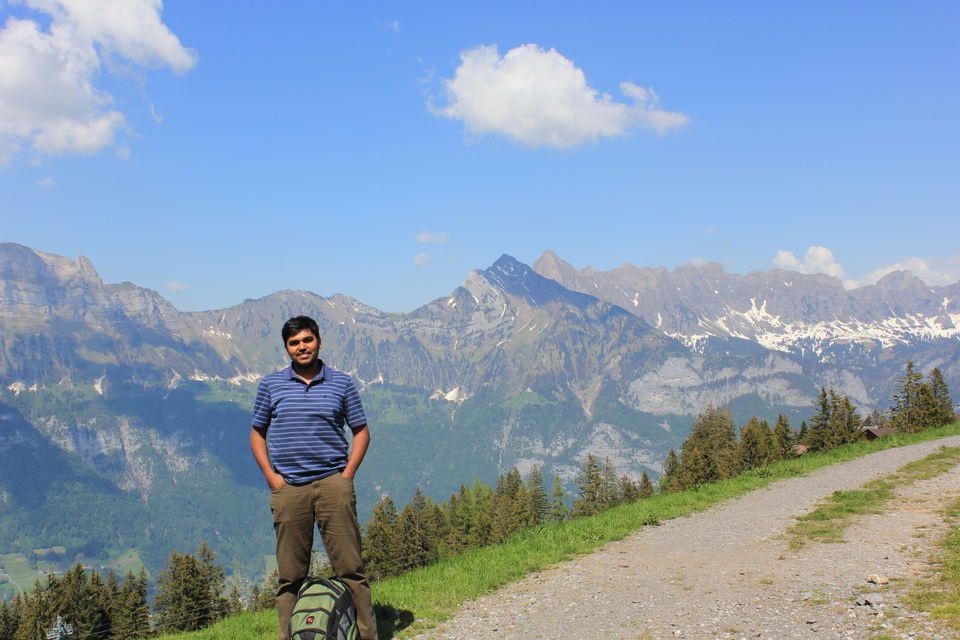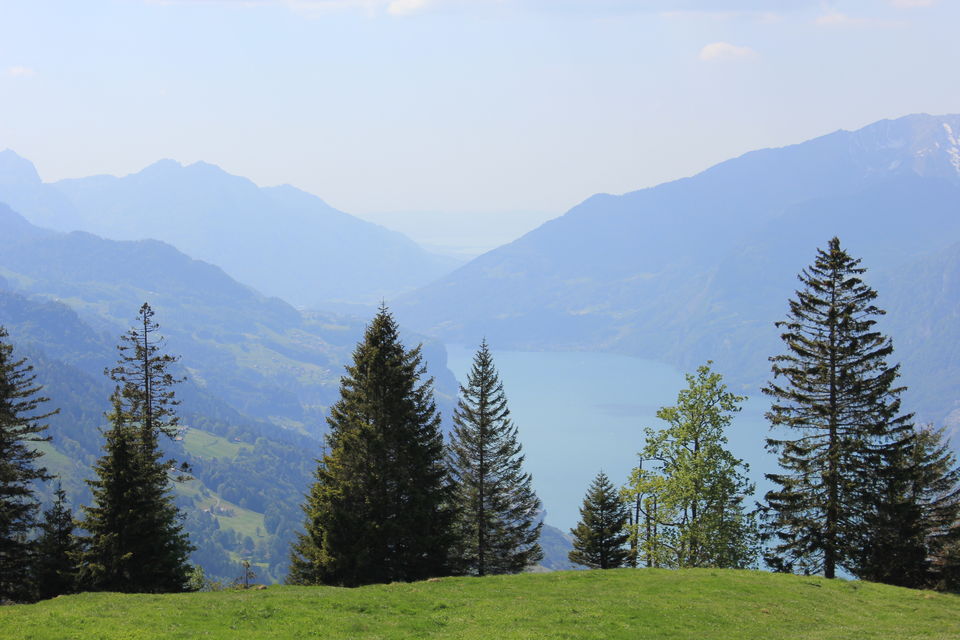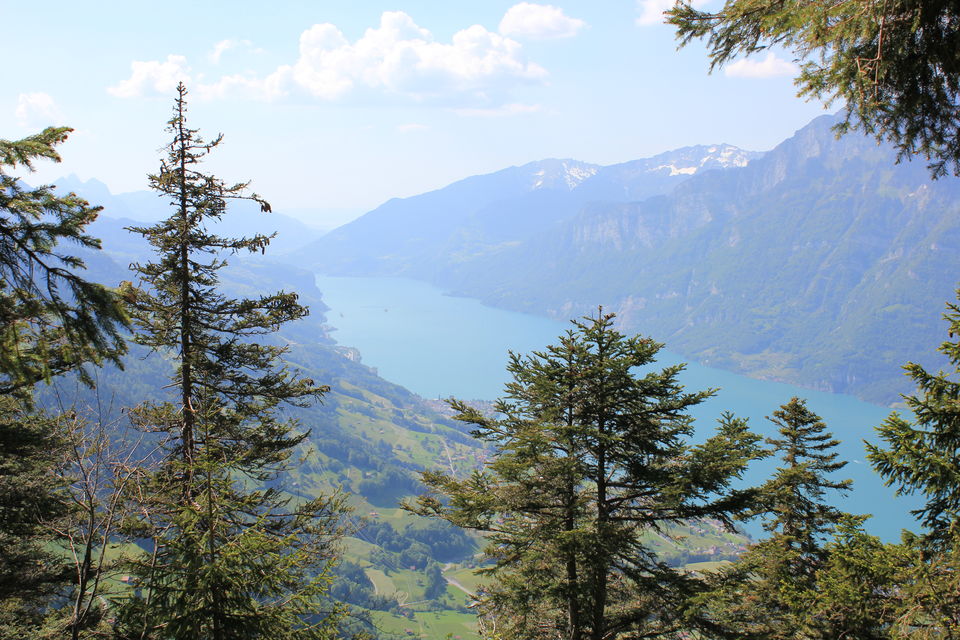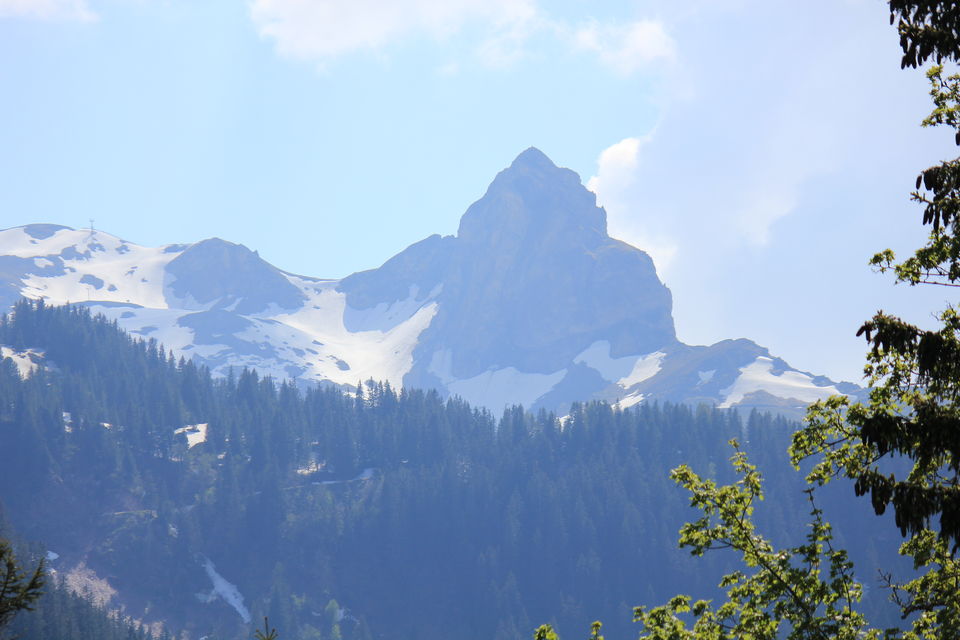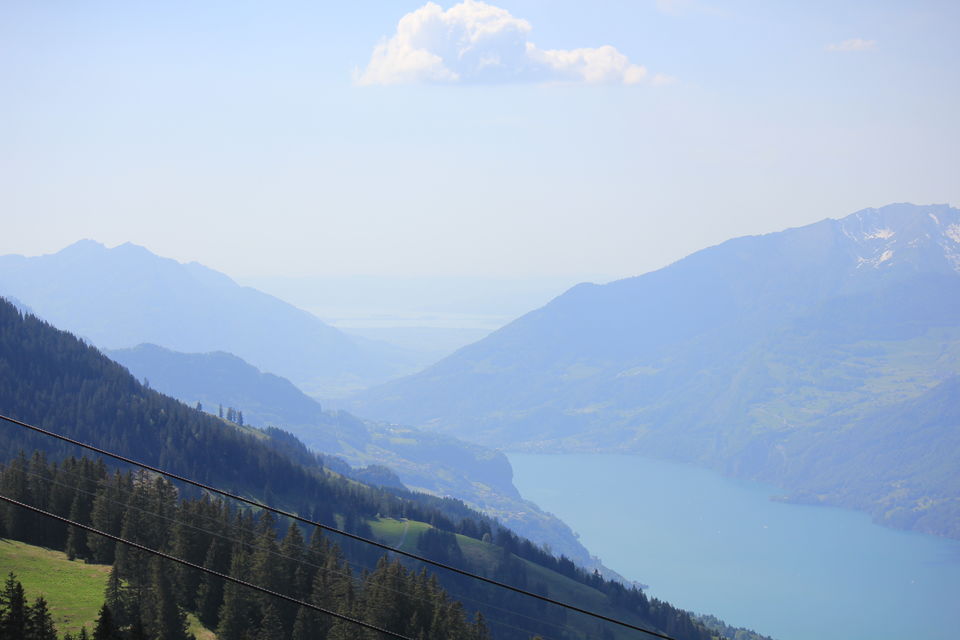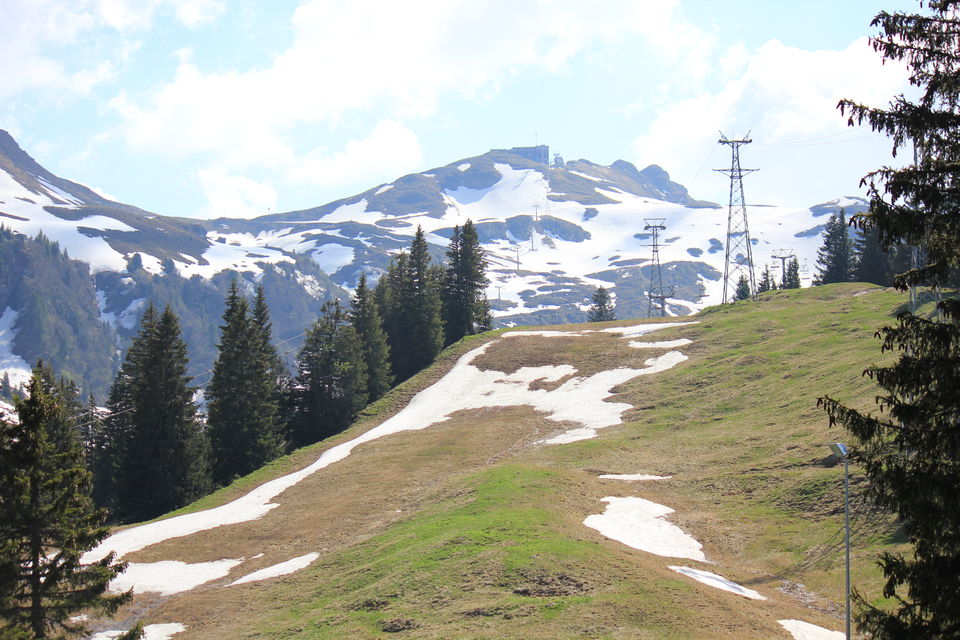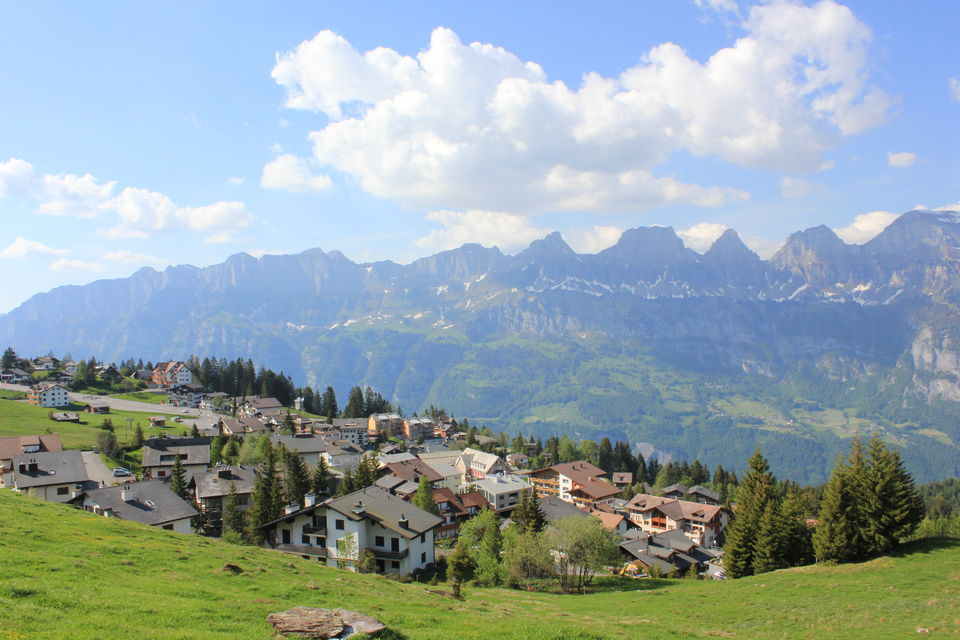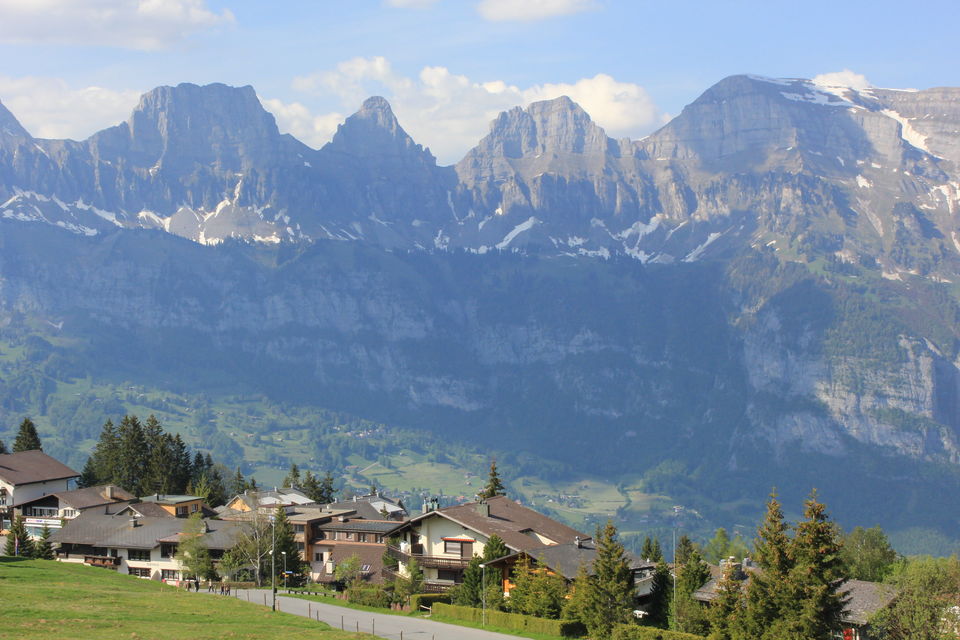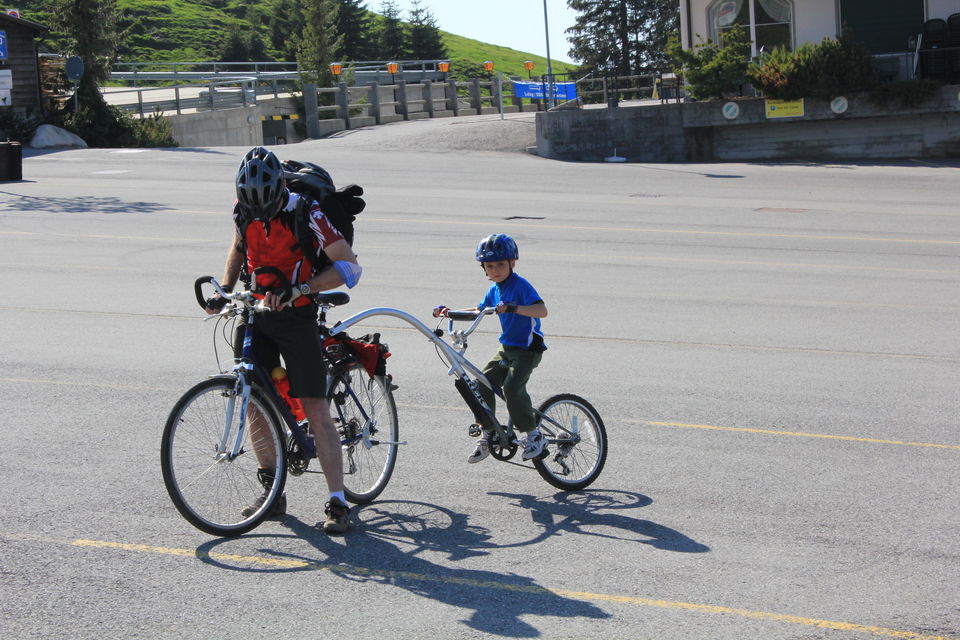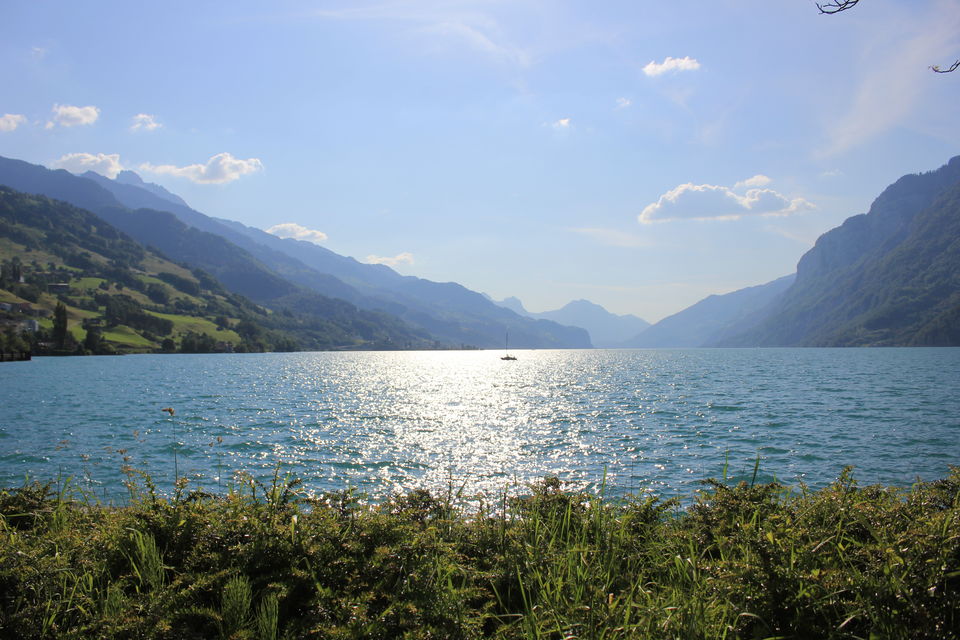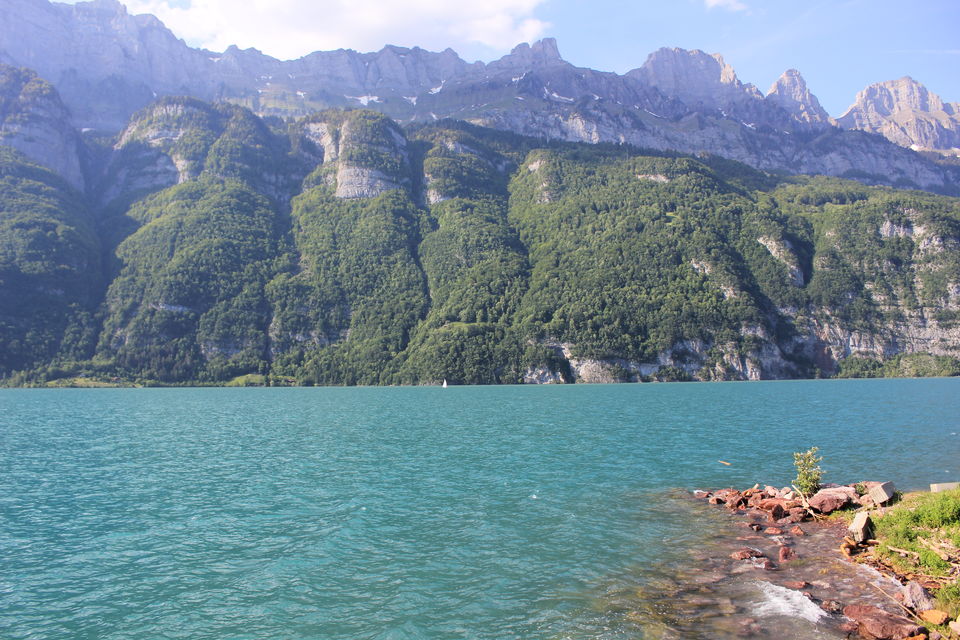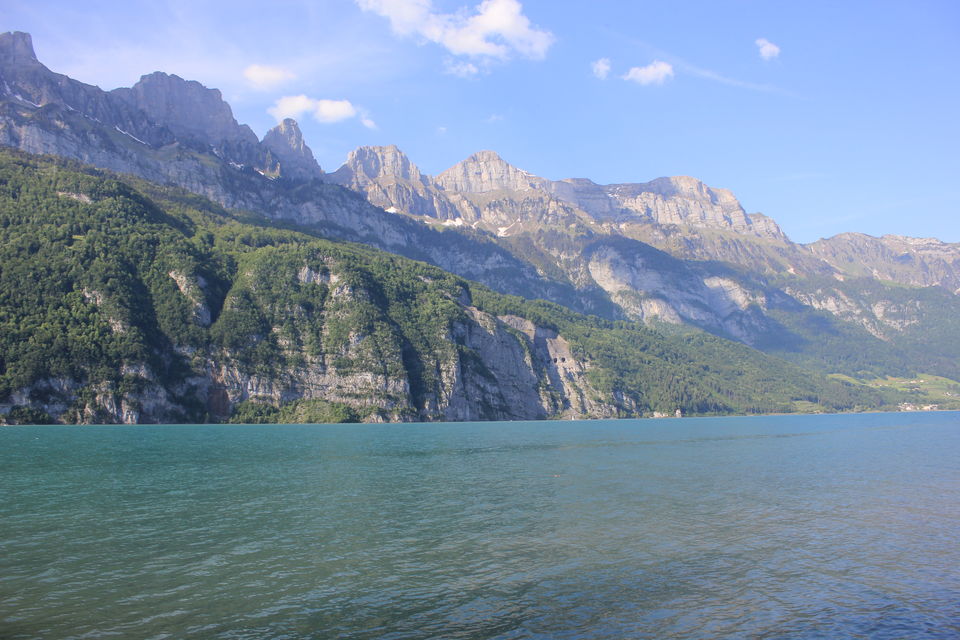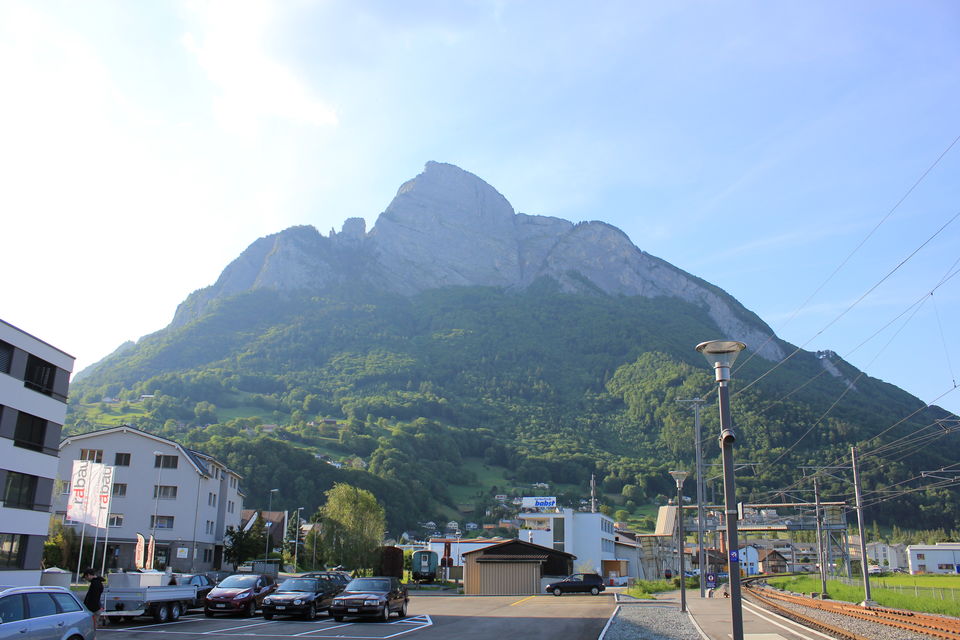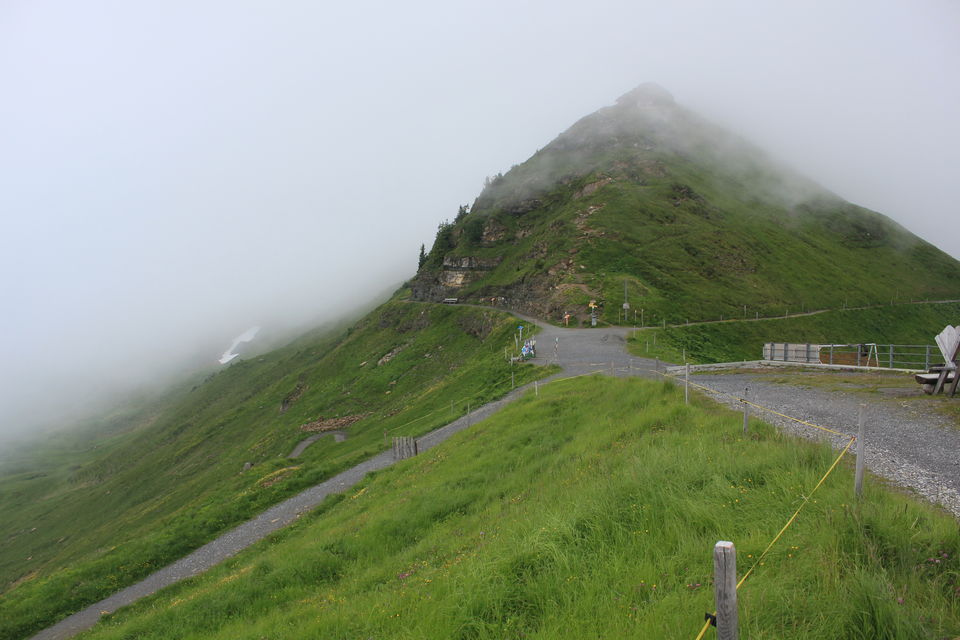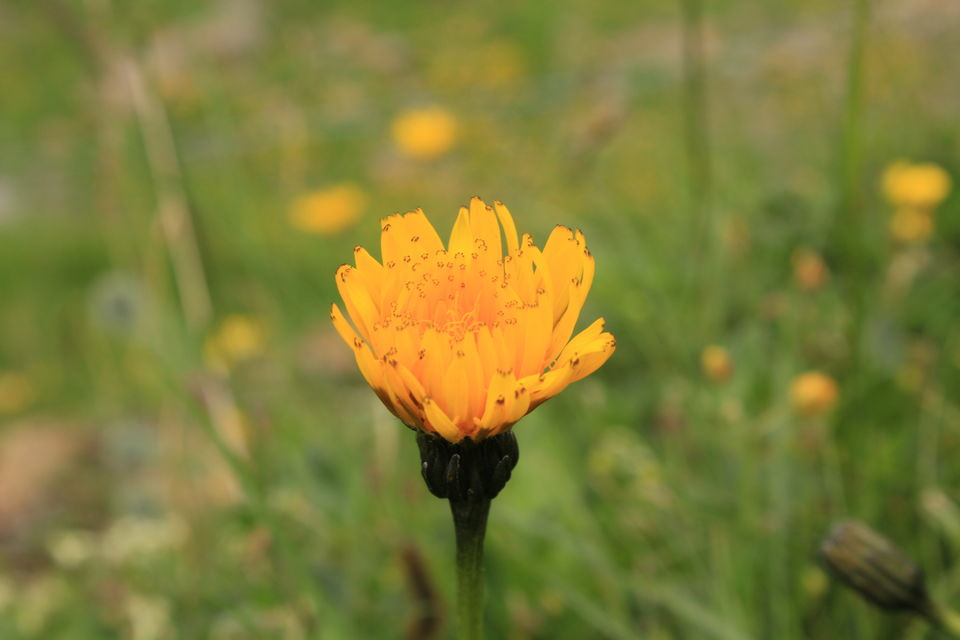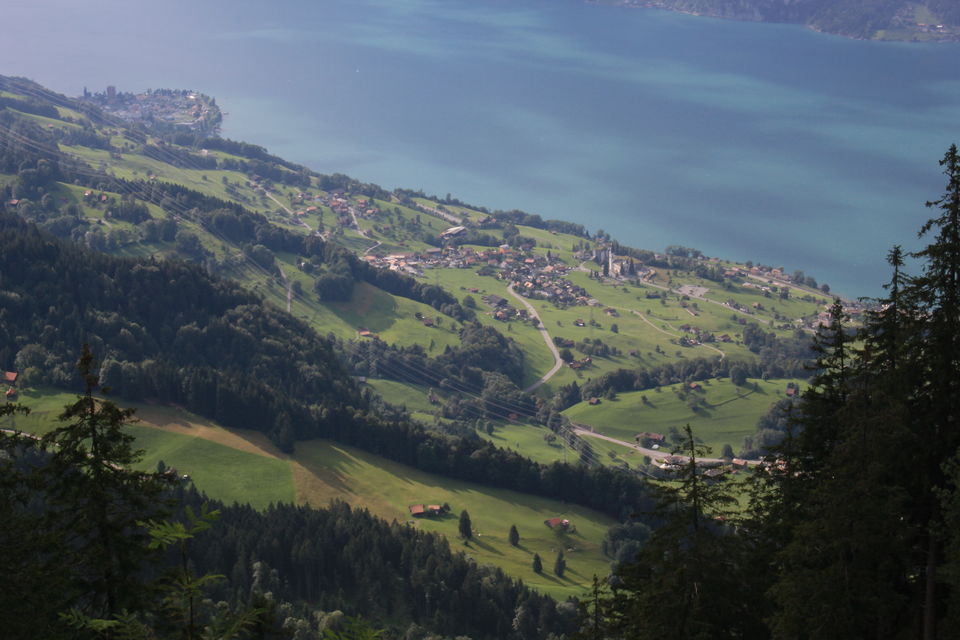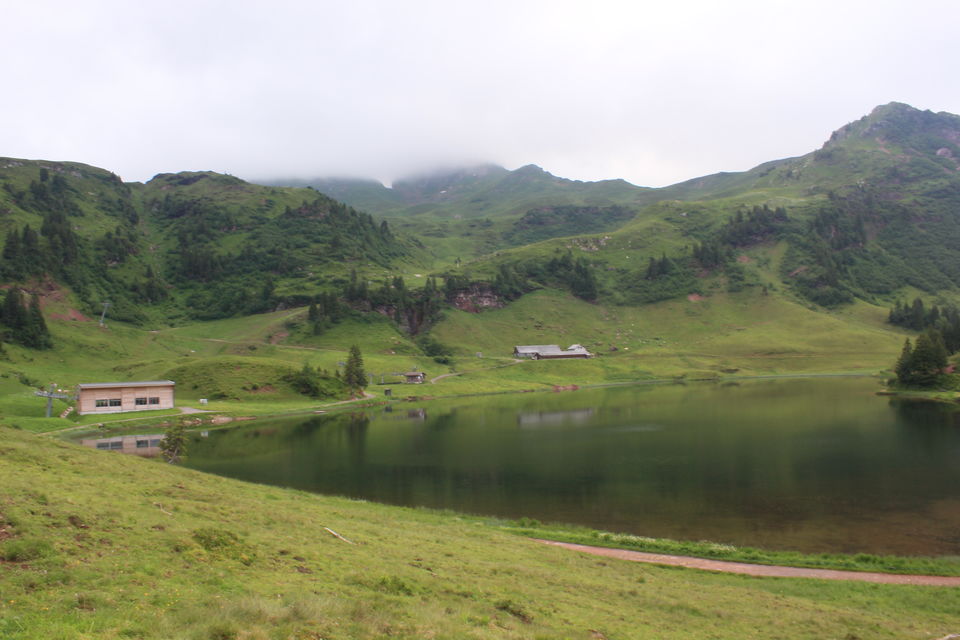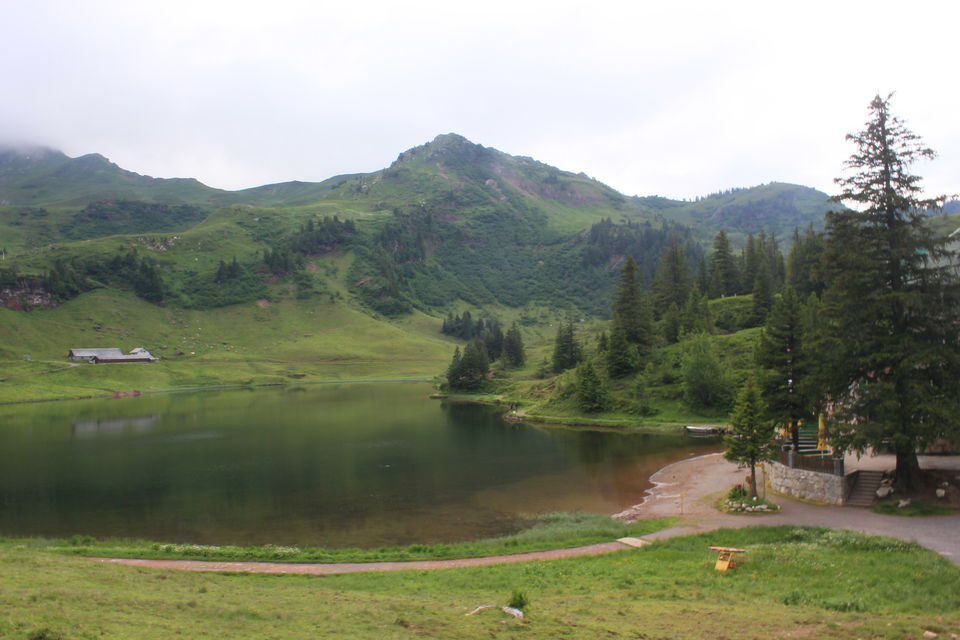 Walensee, Heidiland and Flumzerberg
This was one of my unplanned daylong trip to eastern Swiss Alps, back in 2012. At that point in time, I lived in a small and beautiful town named Konstanz by the border of Switzerland, Austria and France. It's a great place to live, surrounded by the Black Forest (remember the yummy black-forest cake and the chirping cuckoo clocks?), snow-capped mountains and a gorgeous blue lake, named Bodensee or lake Konstanz. Roaming around that place to find natural wonders is another experience to write on a separate travelogue.
I was already planning to head towards the Swiss mountains during the weekend and in one fine morning, I packed my bag and came out of Konstanz. My initial idea was to take a train towards Walenstadt. This small village is the starting point of a serene lake named Walensee, surrounded by both sides with Alpine landscape. The beauty of this lake attracted my eyes when I first googled it to view pictures. It's actually not far from Zuerich, but a bit isolated. I remember, I was the only Asian around that day and the spoken language was pretty much German. I enjoyed that atmosphere, while I could talk to the silence of the mythical mountain and rediscover my inner peace and happiness.
Let's not digress much. I started from Konstanz with a local train only to arrive at Romanshorn, a city by the banks of Bodensee. My connecting train (vorAlpen express) was waiting, with which I arrived at a place named Benken, which is sandwiched between Zuerichsee and Walensee. From Benken, I took another train towards Walenstadt. As the train approached Walensee, the landscape changed dramatically, leaving me with one expression - wow! The lake appeared totally an out of the world place, like a dream come true, with small boats floating on and seagulls - clouds floating above the lake. The churfirsten range of the Alps, almost like a sawtooth wave structure, welcomed me in their dynasty. While the train was stopping by small stations by the banks of Walensee, I found a station named Unterterzen, where there was a mountain lift to go uphill (also marked inside the train). So, I decided to improvise the travel plan to get down at this unknown place. Later I thanked myself for making the choice. :)
At Unterterzen, the first thing that attracted me is a small board outside the station saying, "Welcome to Heidiland"! That started to blink some bulbs in my head, like, where did I hear the name Heidi before- this seems quite familiar ?? Perplexed, as I approached the gondola to go up in the mountain, I could recall about Heidi - the fictional character that I heard in my childhood - the mountain girl who lived and grew up in Alps. It spontaneously brought some happiness to me, I guess to anyone who arrives in a place that's a realm of the childhood fairy tale. So I started guessing, will I see Heidi and uncle Alm really up in the mountain? I saw a chalet (a wooden house) inscribed with Bambi as well!
As the gondola slowly ascended from Unterterzen to Tannenboden (my new destination), I was totally stunned with the aerial view of Walensee and Churfirsten. Now I could see reflection of clouds on the lake ... small mountain goats and cows were scattered everywhere and their awesome bells made a harmonious and relaxing environment to forget time, identity and direction. Tannenboden, a place up in the mountain valley, is the starting point of other mountain sports and hikes. Because of it's geographic positioning, lake Zuerich and Walensee were both visible with the range of many other mountain peaks in the Rhone-Alps. It was a nice day of summer with non-chilly breeze flowing in and out. I roamed randomly in this place for a while only to rush to the highest summit station (named Chruez) by another mountain lift. There, I took a toboggan to run down from the summit - what a fun driving that while descending. :)
Another day, after arriving from Konstanz, I went on a hike from Tannenboden to Seebensee, which are two sister lakes up above in the next mountain, named Flumserberg. I loved this place a lot, while there exists so many mountain activity options, if one wants to explore. After having a hot chocolate (Caotina) above in a local cafeteria, I went down to Unterterzen by the same route. One can take a bus as well to return to some other station, named "Flums", from where one can catch the same train that goes via Unterterzen back to Zuerich. While I wanted to spend the afternoon by the banks of Walensee, I went straight towards the lake and sat for a few hours in the grass. It was quite a romantic place, while single-persons were reading books by the shore and the couples having romantic date. A ferry ride can be done at this point, which I had no time and energy left to exercise.
After the sunset, with a heavy heart to bed good-bye, I boarded the train to return back to Konstanz. The train brought me to a station named Sargans, from where I took another train to Rorschach, a place in Austria by the banks of lake Konstanz. This is the other end of the lake. Finally, a local train took me back to Konstanz via Romanshorn. If you want to stay in Zuerich, you can take the opposite route train, which'll directly take you from Unterterzen/Flums to Zuerich.
I went to this place a few more times and I literally fell in love with this place. Firstly, it was purely an accidental finding which always fascinated the researcher in me, secondly it's serenity, bliss & the atmosphere and lastly, the silence can be of any nature lover's dream. If you want to avoid crowded popular destination in Switzerland without missing the flavour, I highly recommend this to any nature wanderer. If you concentrate, you will hear Heidi's whisper in the breeze, but a word of caution is don't break the rhythm, please stopby or gently pass, as you learn in "solitary reaper".