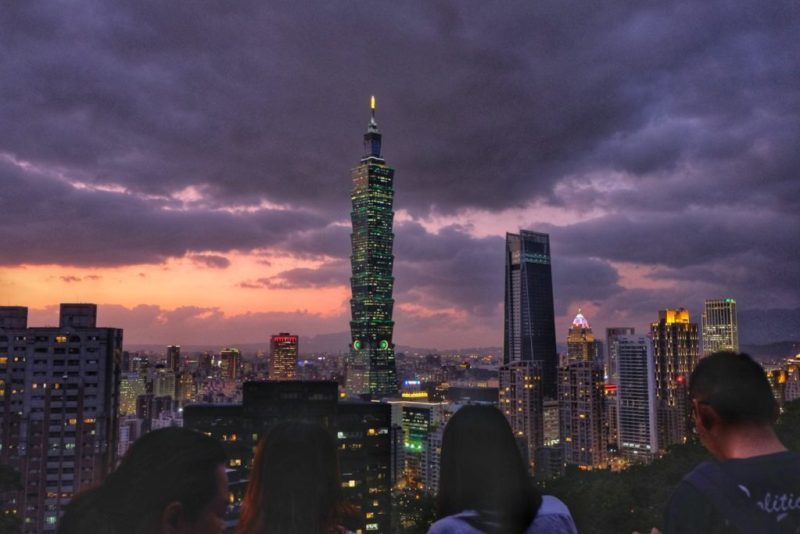 Arriving in Taipei
After leaving Okinawa, we were pretty excited to go to another Island. We landed in Taipei TPE airport and took the convenient train to downtown.
We would be staying at a couchsurfing place. But since the host was working, he would arrive late. So we had the whole day to go around. To get familiar with the area, we went first nearby his place and had lunch. It was quite a local neighborhood, no English signs, and no foreigners.We went around trying to find some place to eat lunch, but everything was written in Chinese and most of the places were street food, without even a menu to point at photos or names.
But finally we saw what it looked like a big franchise or chain restaurant named Cash City. It was a big hotpot restaurant where the guests have their own boiling broth on a stove and order some meat, or veggies or seafood and cook on their own.
We were very tired and we took our time, we probably ate there for almost two hours. Then decided to explore downtown.
We left our backpacks at the Taipei Main Station, which is huge and has so many floors and exits and corridors that it's very easy to get lost. Well, not really. Everything is well indicated and there are signs everywhere. But we mean the place is massive and you better remember the area, since there are so many lockers, escalators and convenience stores everywhere.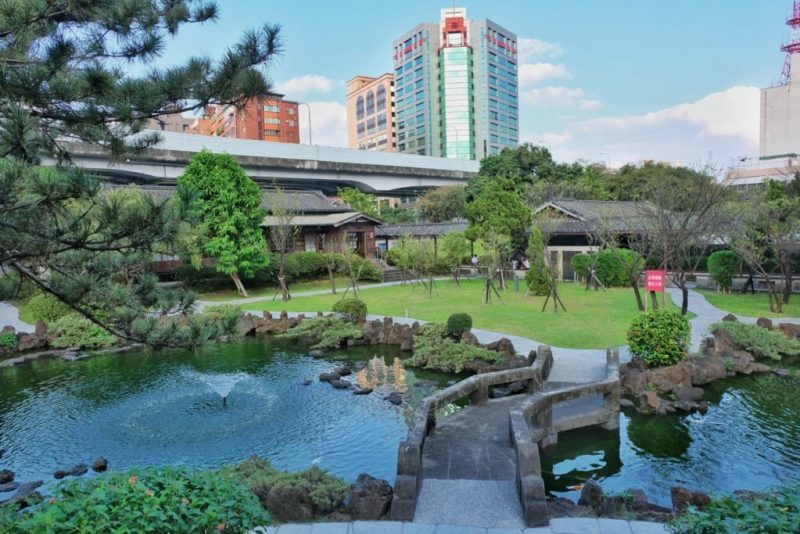 We took a walk around and refreshed in a small park called Dr. Sun Yat-Sen memorial house. We couldn't find any wifi to plan what to do next or where to go. So we stuck to the offline map and went to see the Lungshan Temple.
The Lungshan Temple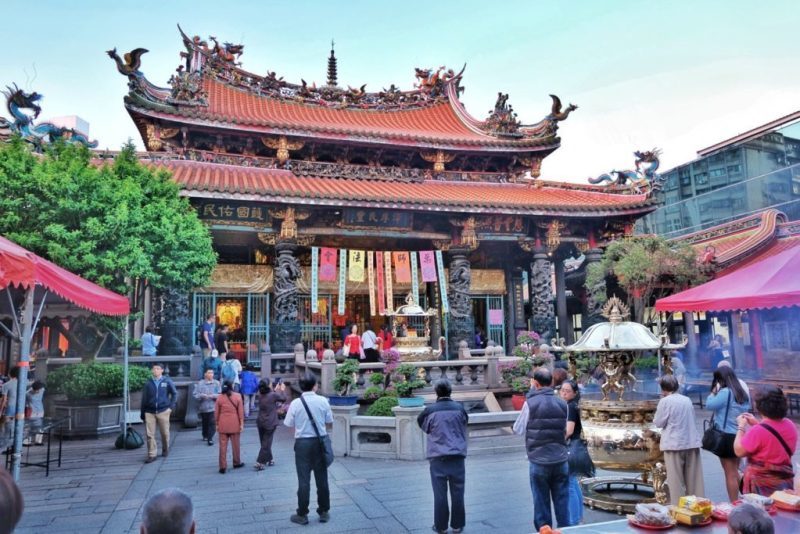 What a scene! It was afternoon, but the temple was crowded with old and young visitors praying, lighting incense and making offers like fruits or cookies.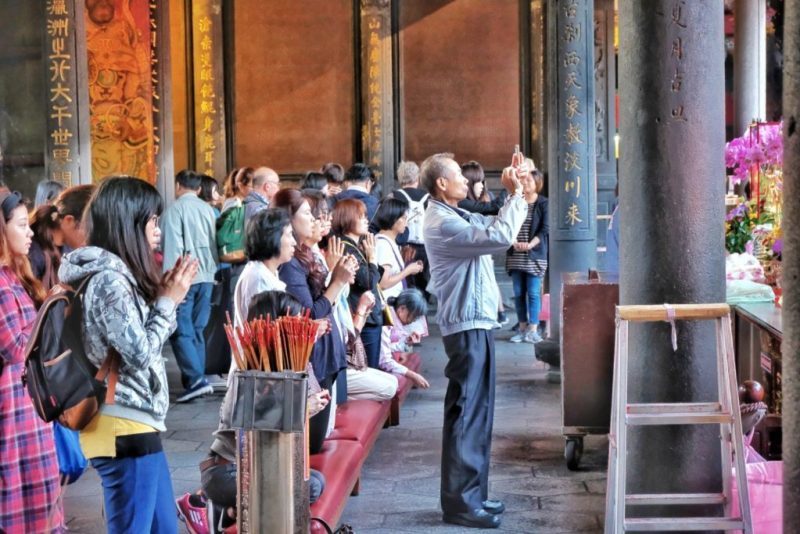 Lungshan Temple is one of the most important temples in Taipei. Hundreds of people visit it to pray and make offerings.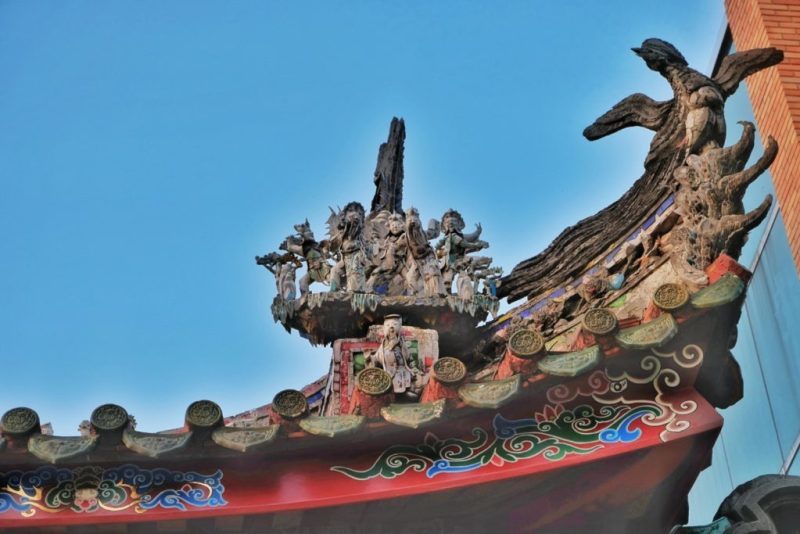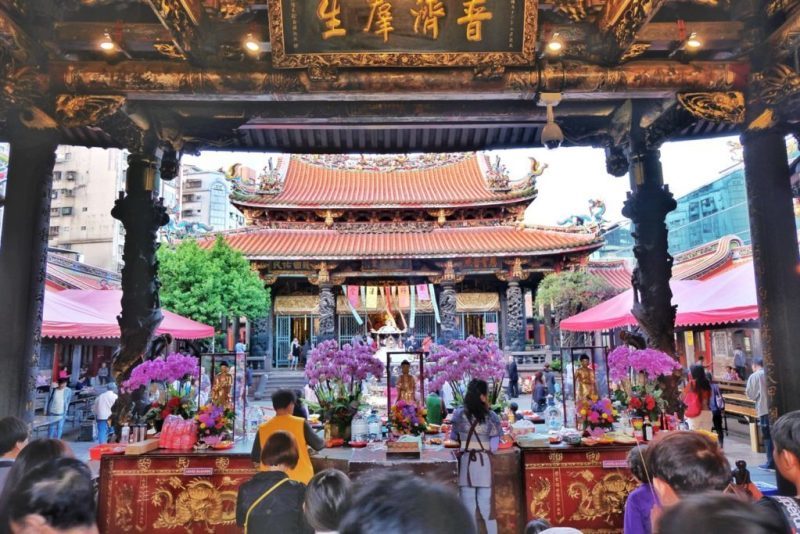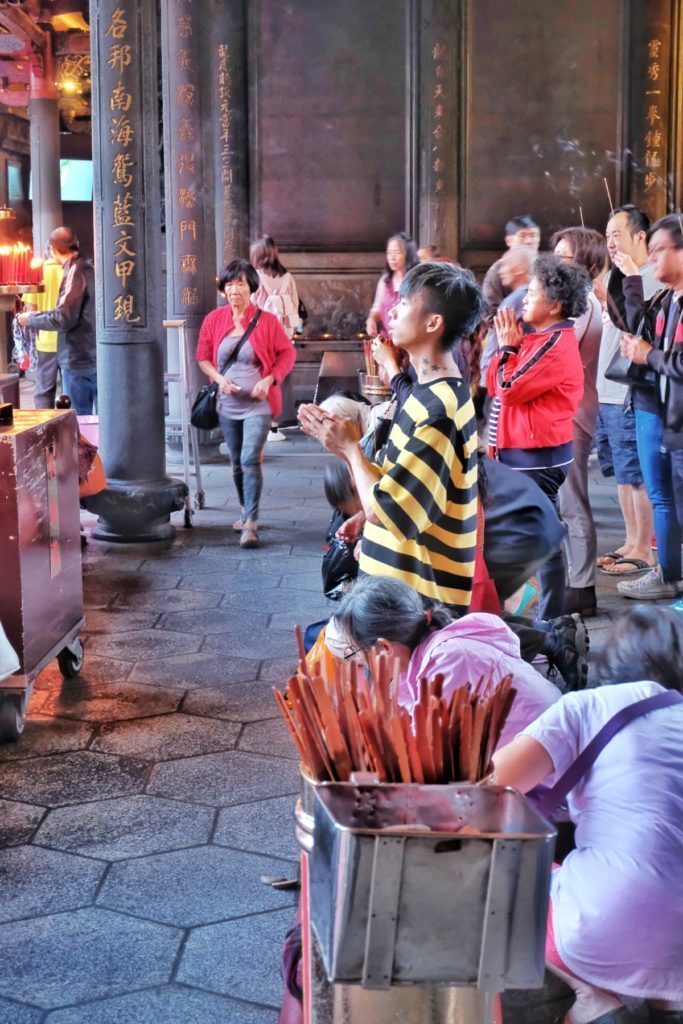 We felt a heavy atmosphere. The smell of the incense, the temple music and the mumbling of the prayers. Also, there was something that caught our eye and ears. Some people were tossing some wooden pieces on the floor, repeatedly. Apparently, it is a way to ask the gods some question and receive a different answer depending on the position the pieces end up. It is called Jiaobei, you can read about it here.
Night markets and more temples
We wandered around some alleys and ended up in some street night markets. Since it was early, vendors were still opening and setting their stalls. We also visited some quiet temples before they closed.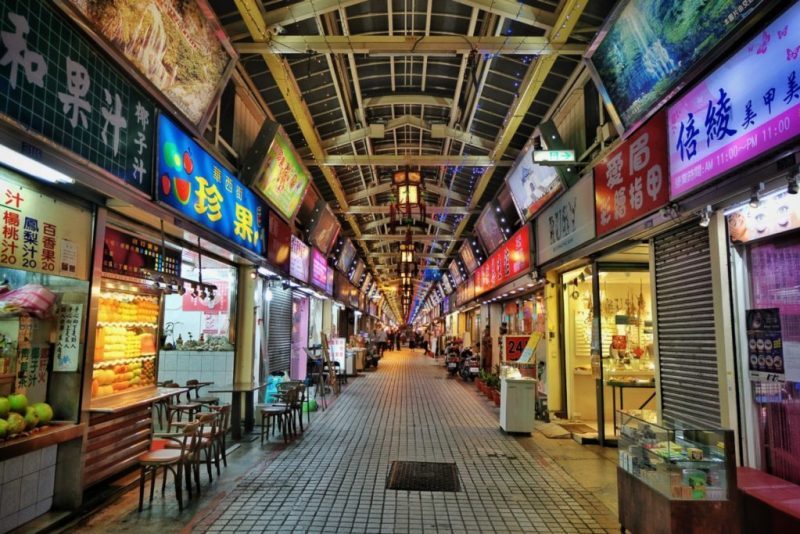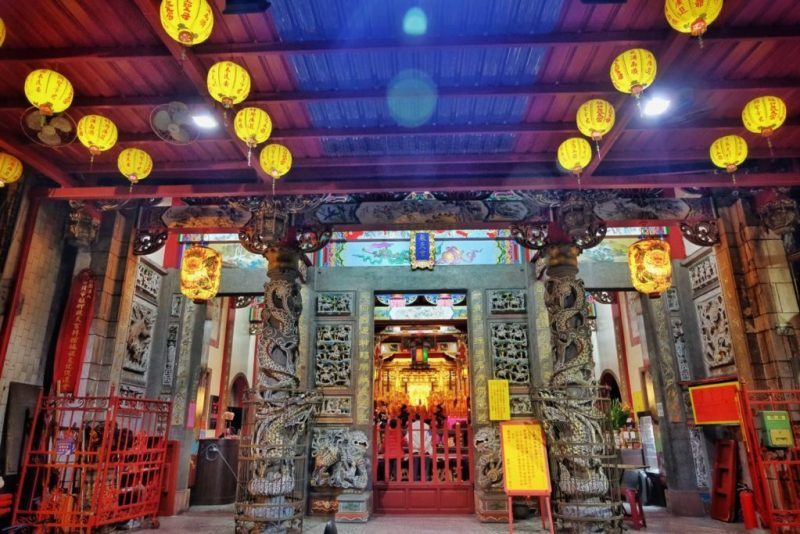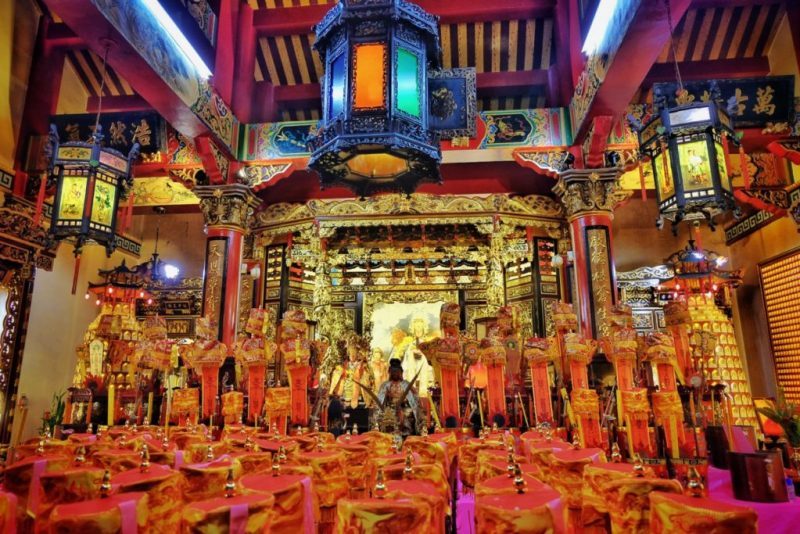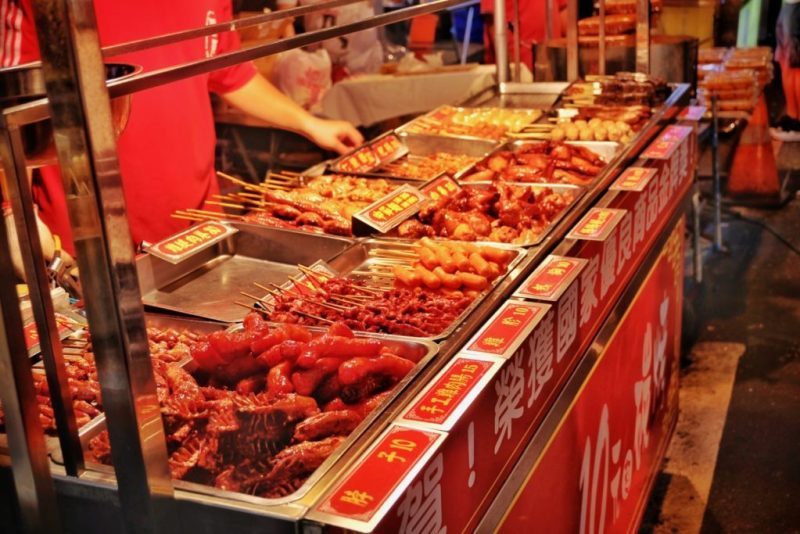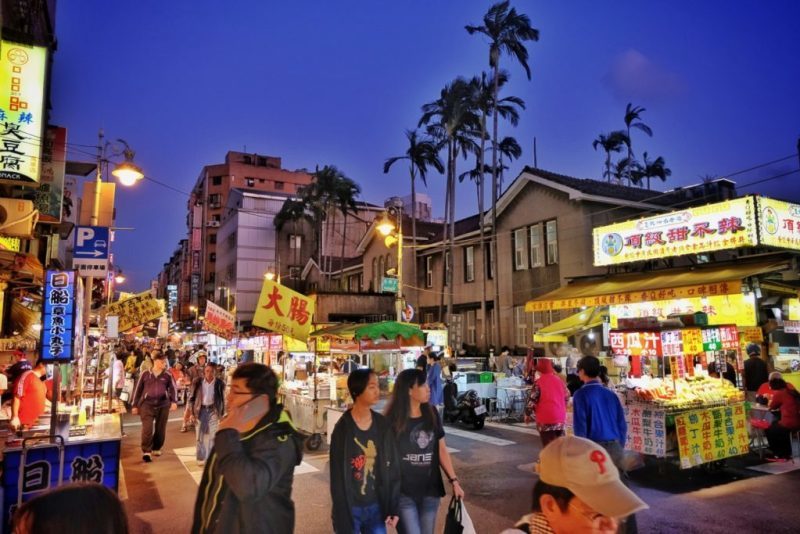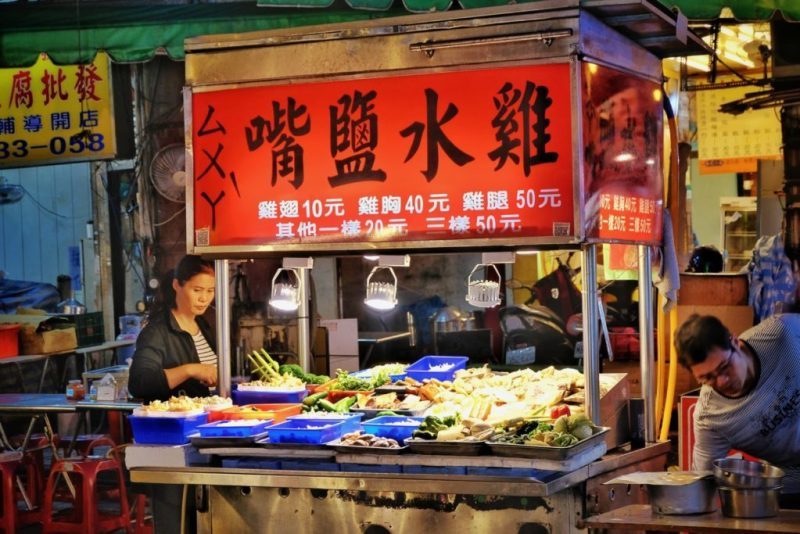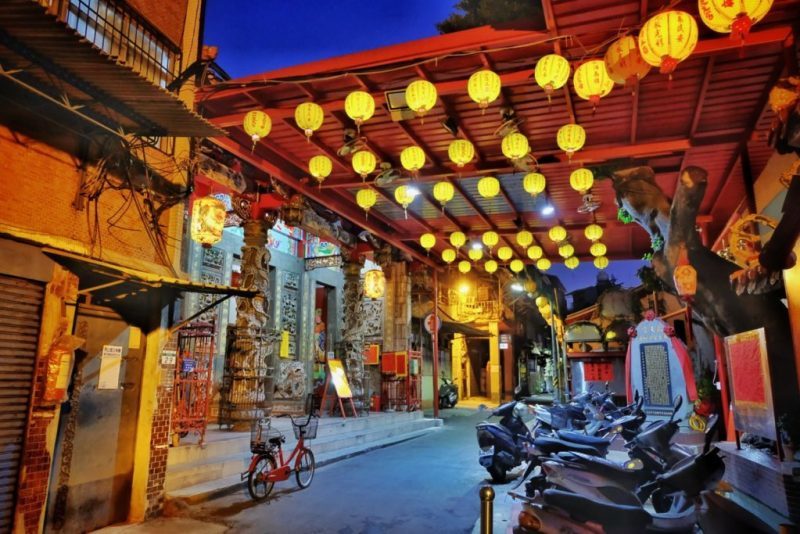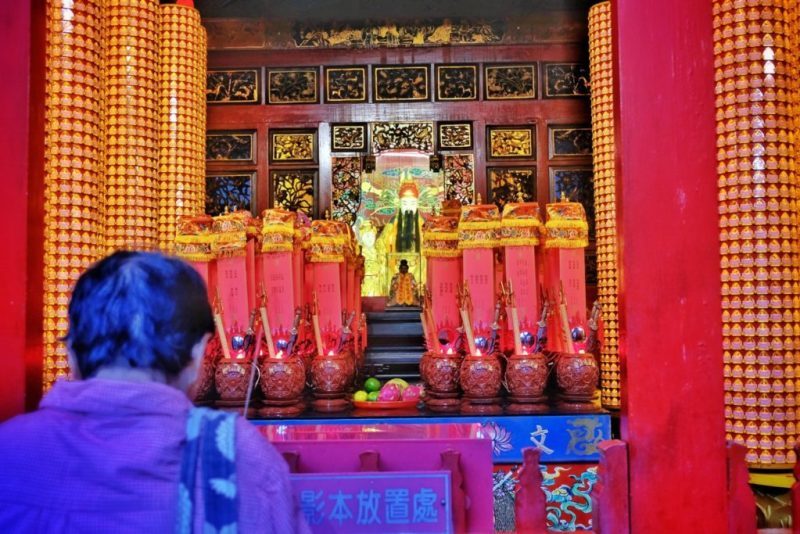 Finally, at night, we went to take our backpacks from the locker in Taipei Station and headed to Daqiaotou Station to wait for Amos, our couchsurfing host. We met him and he took us to his place explaining a little bit the rules and about the neighborhood. He introduced us his girlfriend and his mother. And since we had a long day, we took a shower and got some sleep.
On the next morning, we were very excited to have a full day ahead to explore the city without heavy bags on our backs.
The delightful breakfast
We first went to Zhongzheng District to Fu Hang Soy Milk. A quite popular breakfast place.We got lucky and arrived when there wasn't many people waiting in line. But after a while we could see a long line behind us. The line went up some stairs inside the building to a big food court with many other food places like fruit juices, coffeshops, and of course Fengli Su, the traditional Taiwanese pineapple cakes.But we came for the soy milk. Salty Soy Milk! And we got it! As we advanced on the waiting line we got a menu to choose our food. We ordered Salty Soy milk, a long doughnut, an omelet in sesame bread and some kind of crepe with scrambled egg too.
The soy milk was delicious and dipping the doughnut was even better. All in all we had a very delicious breakfast to start the day.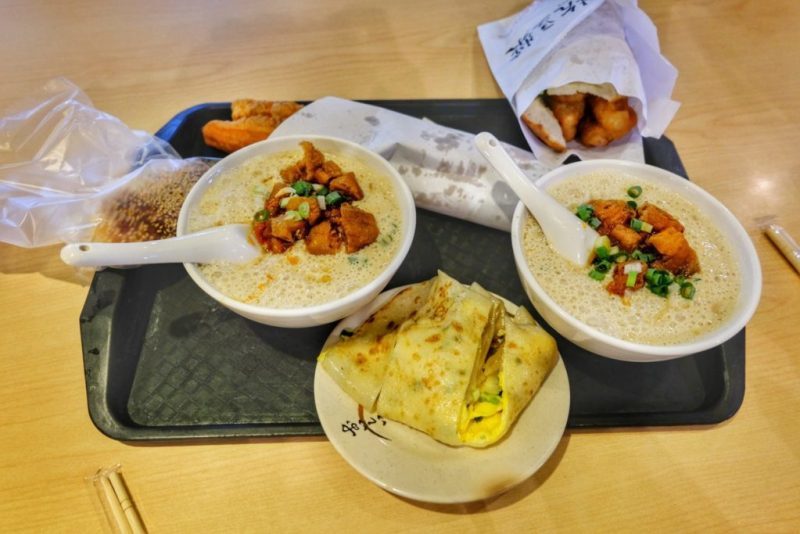 After that, we wanted to check the Guanghua Digital Plaza for some electronics. But before, we stepped by Huashan 1914 Creative Park, a cultural hub in an old sake winery featuring cool shops and showcasing local art, film, craft and events. We specially liked a handmade wood toys. People could pay some money and play with some of their wood games. And they also make and sell a large quantity of wooden figures, big, small, so cute! We loved it!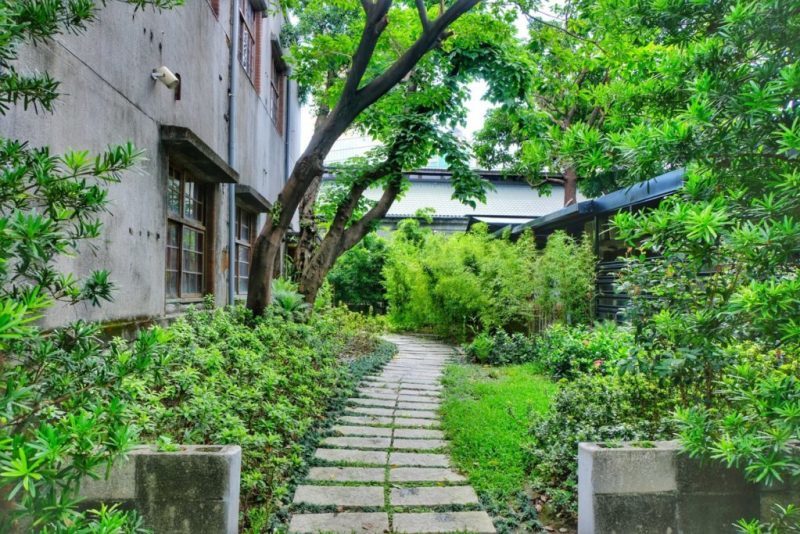 In Guanghua Digital Plaza we could see some brand new electronics like smartphones, laptops, cameras and VR headsets for good prices. It felt well organized and not sketchy at all. Unlike other electronic plazas, the vendors here seem to know well what they are selling and don't try to push you at all. Which we really appreciated. We knew we would probably return to get a new smartphone since Jordi's was on the brink of death.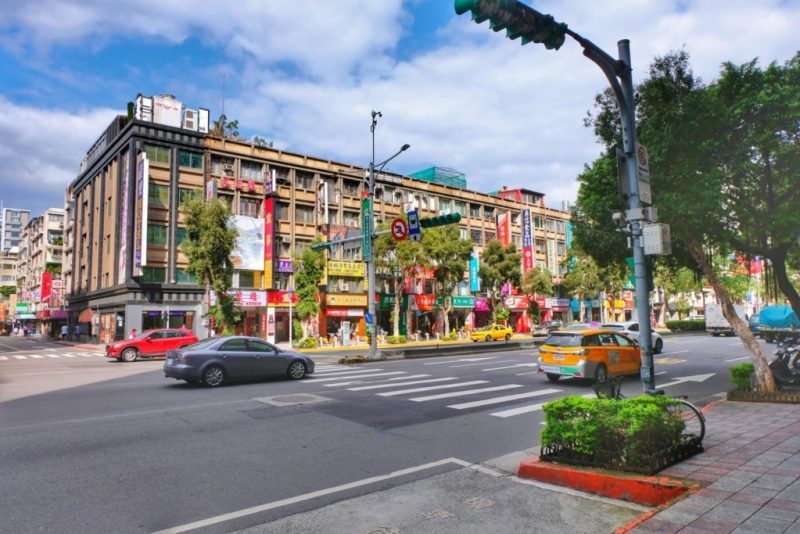 We took a long walk enjoying the good weather. Actually it was pretty hot, but the area was full of convenience stores and coffeeshops so we were covered. We walked for about an hour and ended up on the monorail towards the Taipei Zoo Station.
Maokong tea houses
Why the Zoo Station? To take the Maokong Gondola/cable car to go up to the mountain and enjoy a walk along the village with spectaculars views of the city and tea fields. The area used to be the biggest tea growing area of Taipei. It is quite popular among locals and tourists. Many of them spend the whole day in a tea house drinking tea and eating. Even some of them offer accommodation, secluded from the noisy city.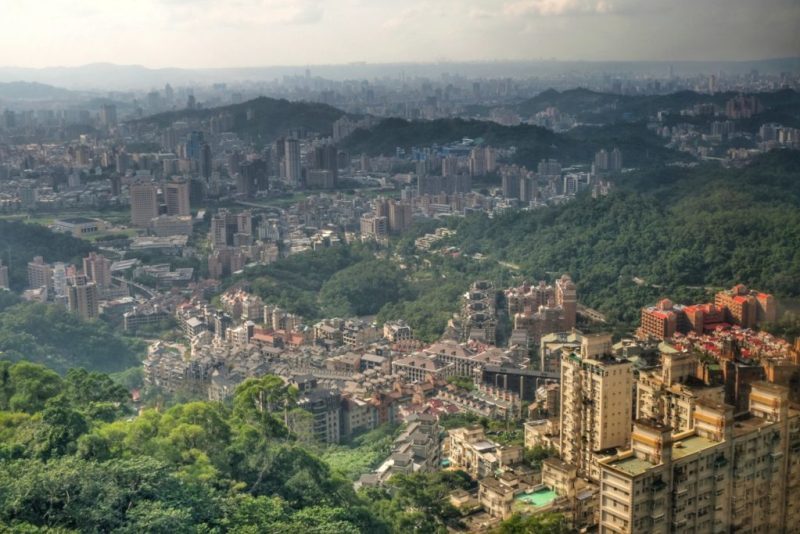 Visiting a Tea House
We had already marked Yao Yue Teahouse on our map, so we went there and relaxed having some dark roasted Ti Kuan Yin tea, someway heavy, nutty and roasted with some honey notes and a light sweet after taste. We were hungry too, so we ordered some delicious fried rice and some steamed dumplings. We already loved Chinese fried rice, but that one was another level. Or maybe it was because we were super hungry.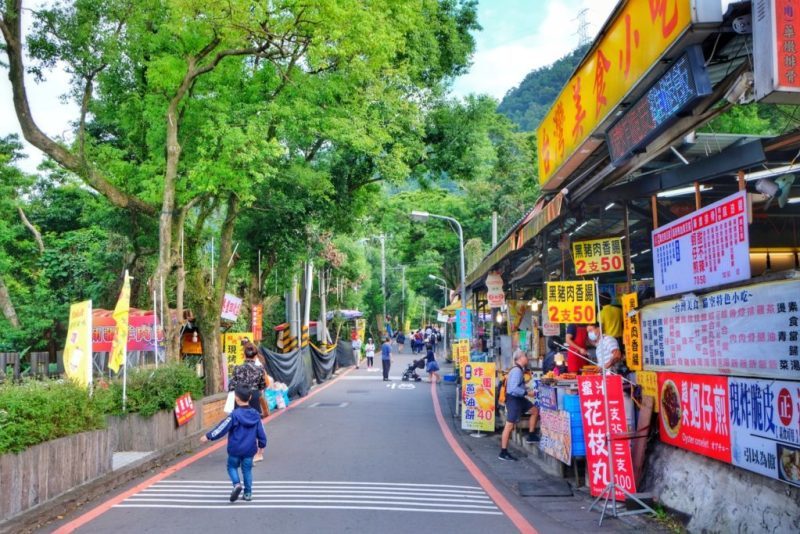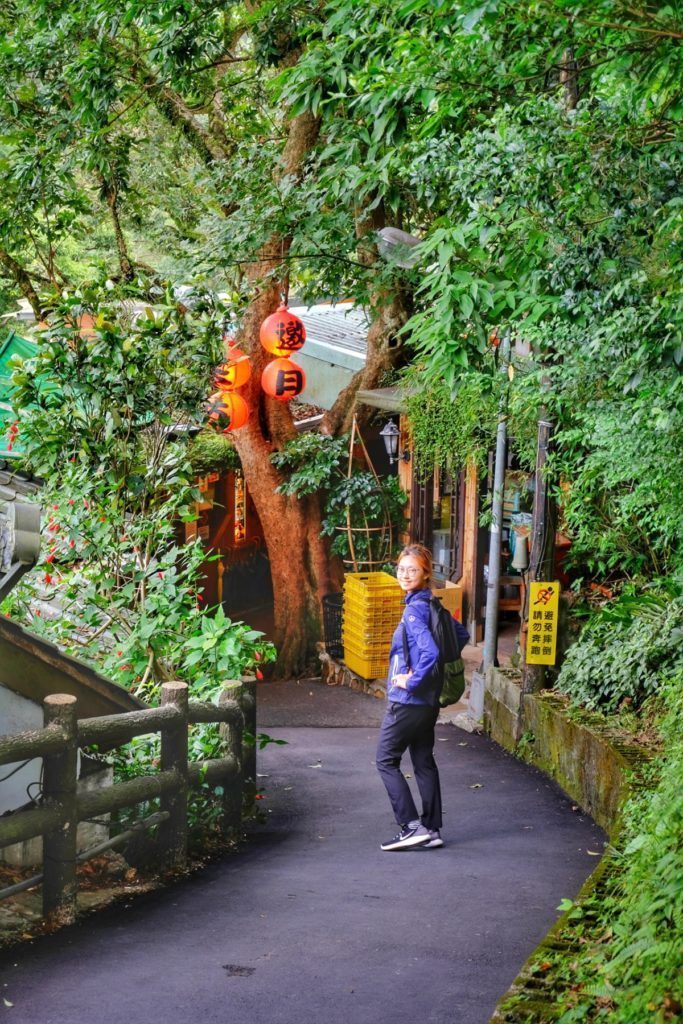 Taipei 101
We rested enough and went down to catch a taxi to Xiangshan, or the Elephant Mountain. There is a hiking trail with so many steps that becomes a short intense workout session! On the way to the stairs, we could walk along a nice park, peaceful but with old people jogging, young guys playing basketball and kids running around. It felt very safe and we love it! After seeing some fancy hotels and luxury apartments on the way up, we reached the long stairs. It's funny to see people taking breaks or swearing while recovering some breath (us included!). We reached one of the observation spots, it was so crowded. All of them have so great views of the city that people stand in line waiting for a spot to take a good photo. We got to see the lights on and enjoyed the magnificent view for a while.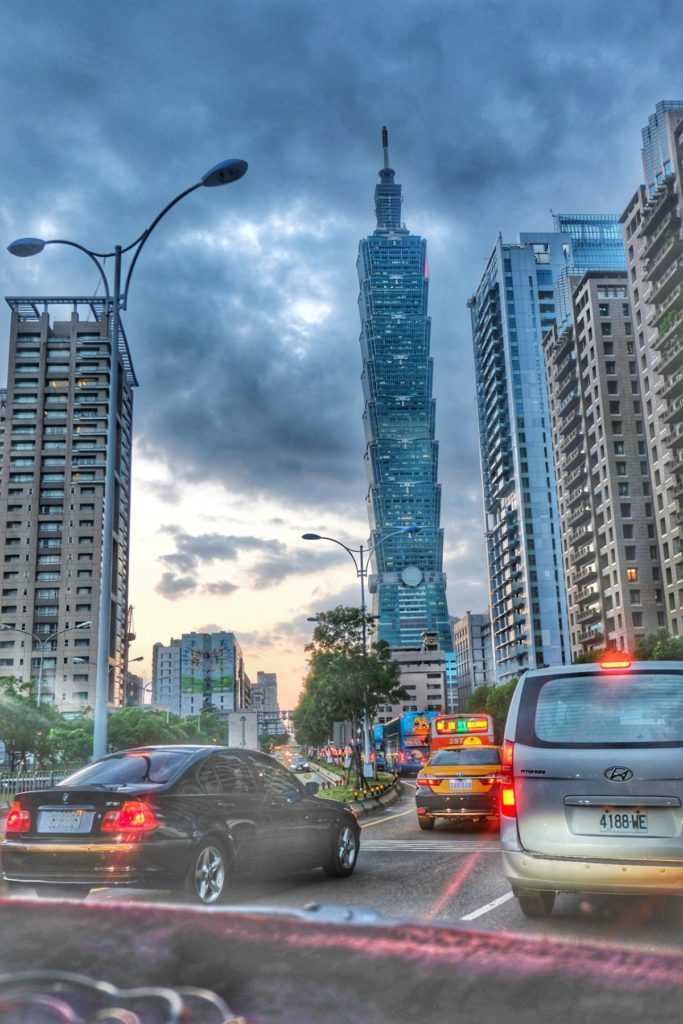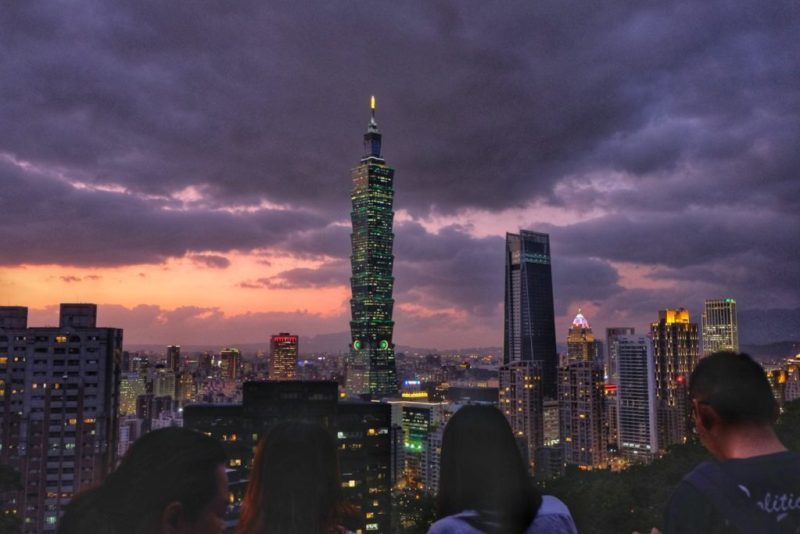 Looking at that scenery got us thinking how fast Taipei City developed and how Taipei 101 was once the tallest building in the world, with 509 meters, from 2004 until 2010, when Burj Khalifa was built with 828m, and the following years a few more taller buildings we're finished in China, U.S.A., South Korea and Saudi Arabia.Looking at the Taipei 101, we noticed that its lights were green, and they weren't changing. But we remembered seeing other colors in videos and photos. Later, we found out that the Taipei 101's light displays one of seven colors in the spectrum. One for each day of the week. And if you are lucky enough to catch the New Year Eve Show, you will get an amazing fireworks show too!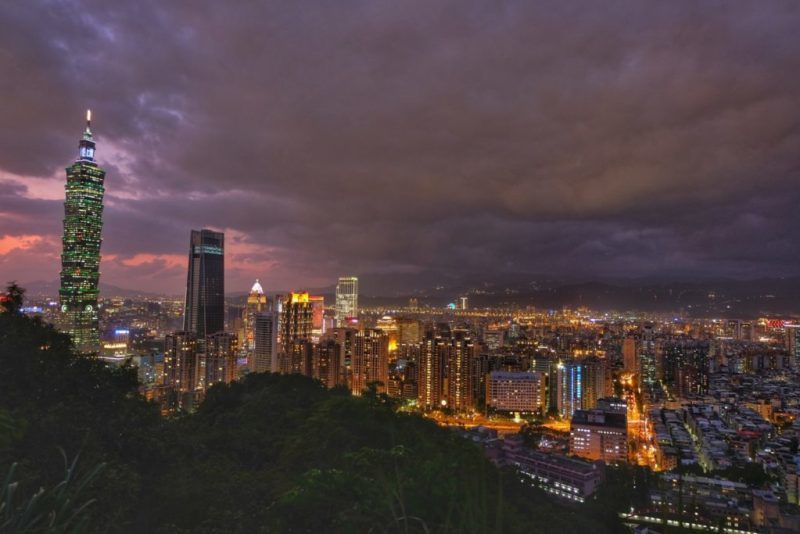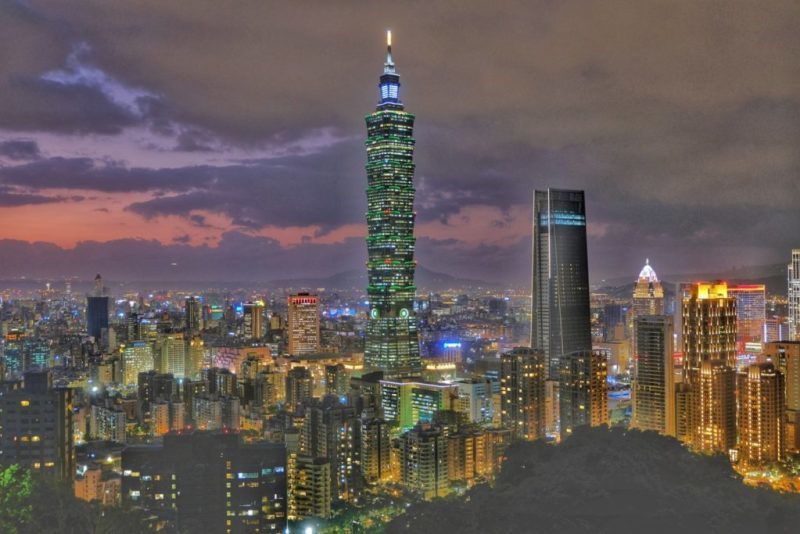 After that we went down the mountain and took the subway to go back home. But it wasn't that late. After all, the sunset at the Elephant Mountain looking at the Taipei 101 was around 6pm. So, on the way back we got off at Ximen.
Ximen District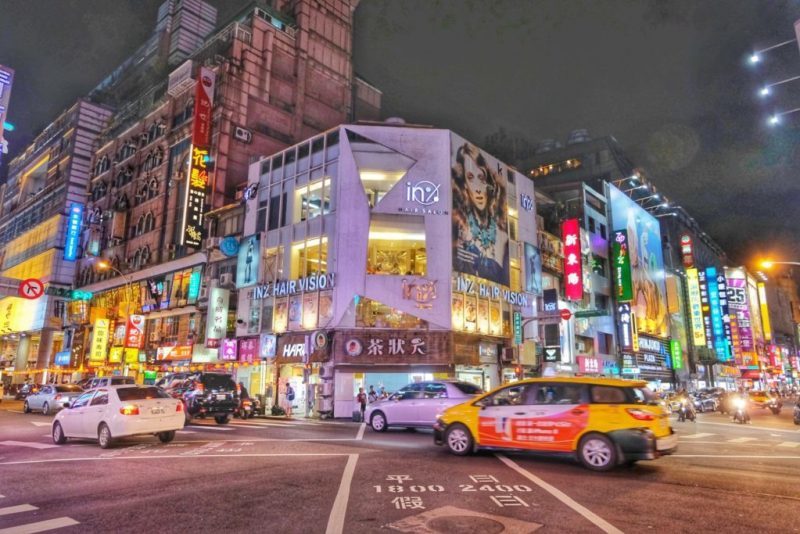 Ximen is a bustling young and active neighborhood. It reminded us Hongdae in Seoul, or Harajuku in Tokyo.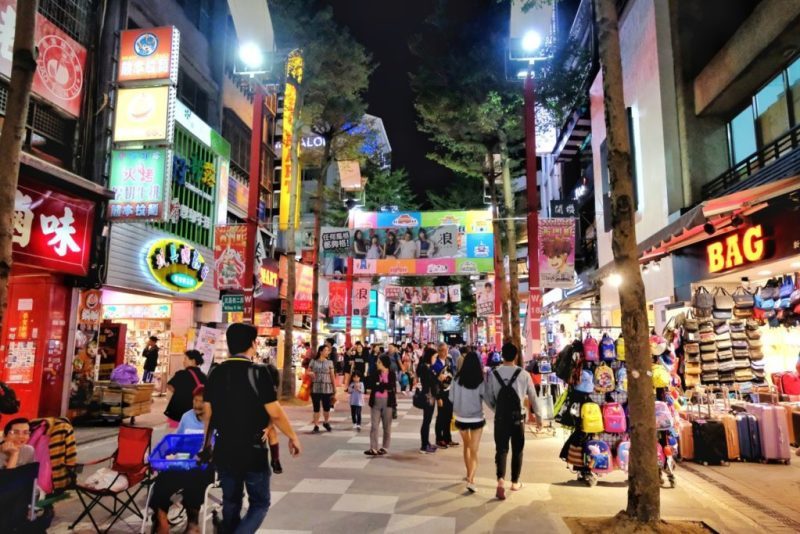 It is where young people hang out and party. It combines some big restaurant franchises, fashion and cosmetics shops with street vendors and street performers, all under the colorful and bright sign lights and loud music pumping everywhere.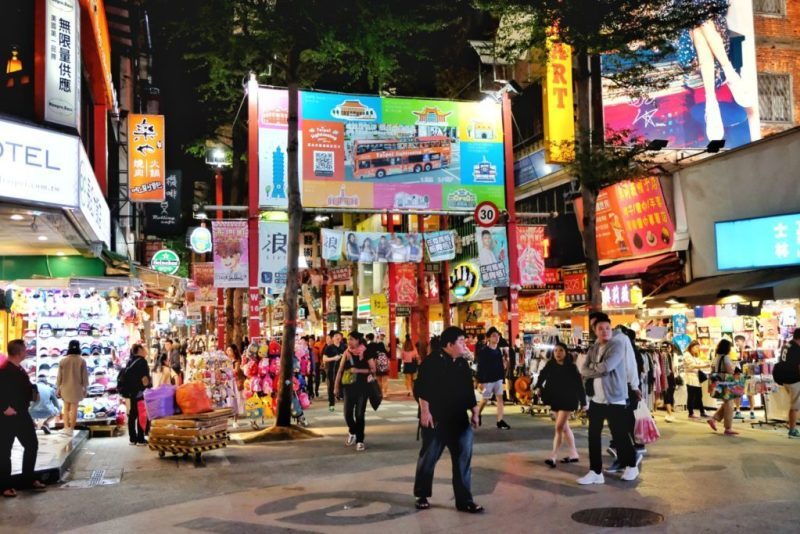 We took a walk to The Red House, a historical landmark which was renovated and now holds some small independent shops selling local art and crafts by young designers and artists. And outside, some cool bars, some of them openly displaying rainbow flags, reminding us that Taiwan is the most open country in Asia to LGBT with a strong community and soon ( or not so soon) to legalize gay marriage. We realized that a couple of days later there would be the Taiwan LGBT Pride Parade, but we already had pans and we would not be in the city. Too bad we missed the chance to see an important event like that.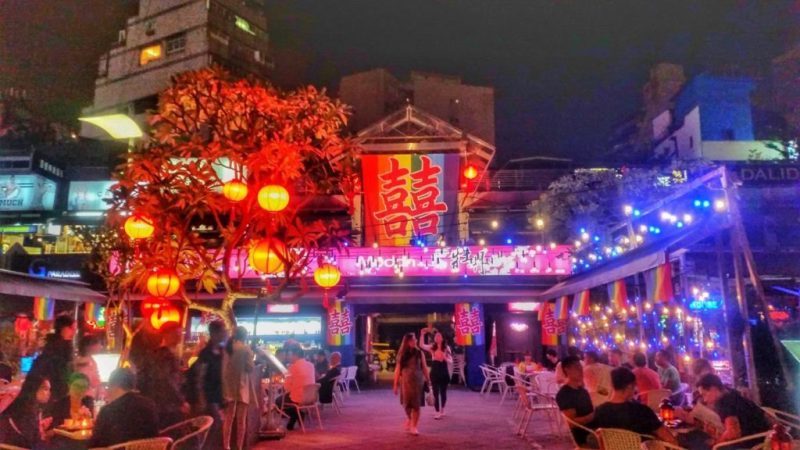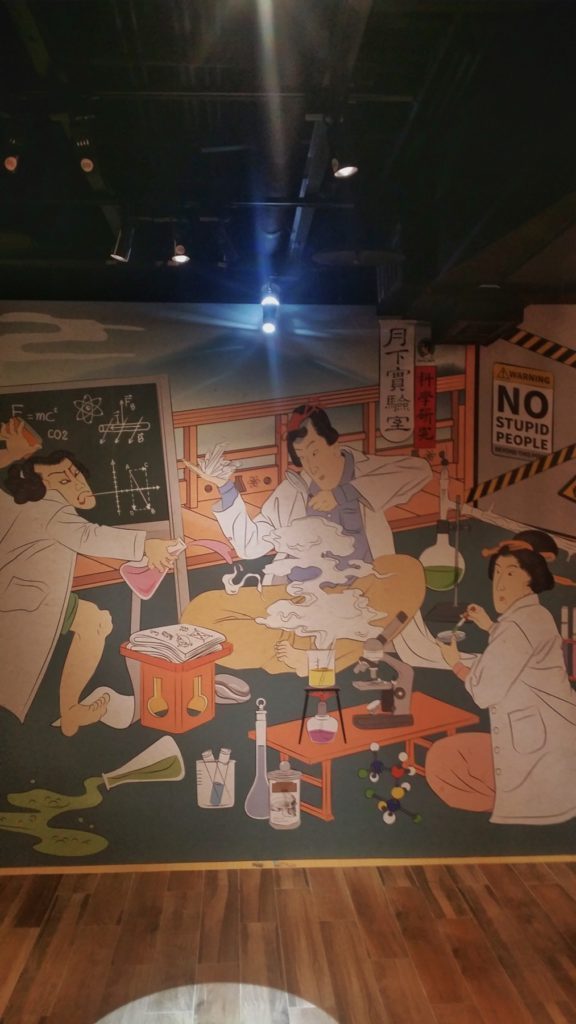 After that, we continued exploring Ximen until we reached Driftwood, a very nice craft beer brewery by Taihu Brewing. Check here for more info about craft beer in Taipei.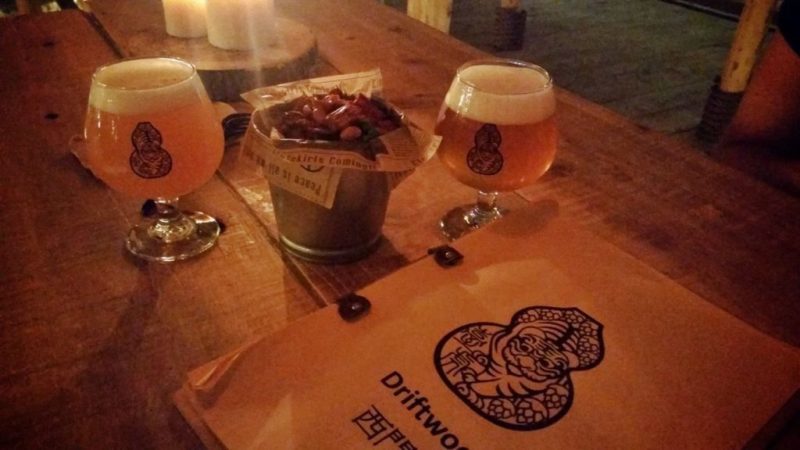 We had some snacks and beers (a nice Sour IPA, the Taihu IPA and their new 'Love Has No Label' cream ale) while recalling all we did on that day, and thinking of the next day: The trip to Hualien County.
On the way back home we still could visit some Taiwan Pineapple Cake shops in Ximen and enjoy some free samples of their pineapple cakes and other flavors like strawberry, cranberry, yolk and many more.