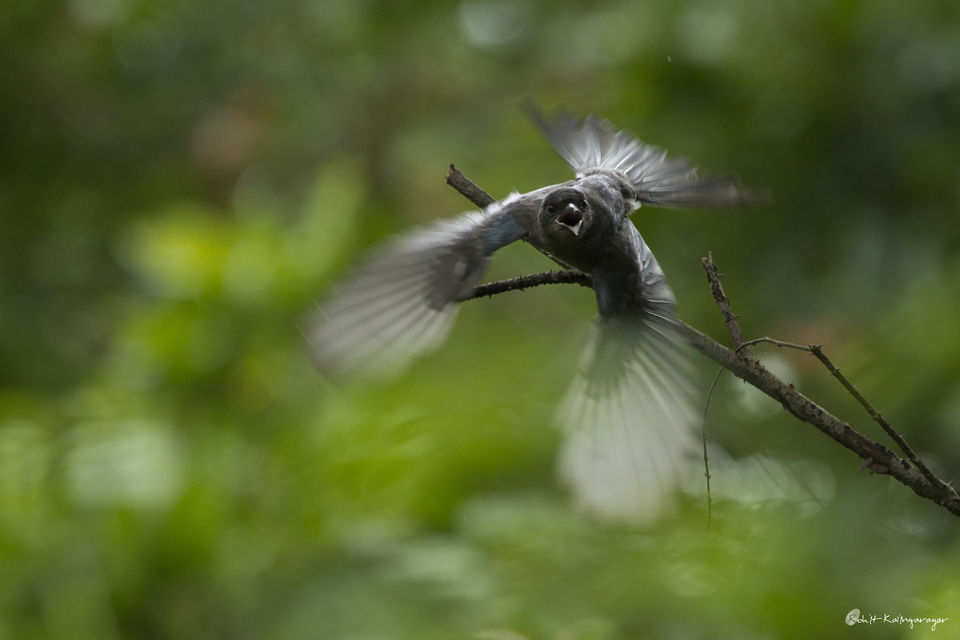 I am not a wildlife photographer, neither am I a lover of bird watching but both my hosts were extremely passionate about wildlife photography and they were so knowledgeable about the species which are endemic to the Western Ghats. I could sit and listen to them for hours when they spoke about biodiversity in the western ghats and the importance of nature and wildlife conservation. It is very rare to come across people who put the planet over profit and that quality is what makes Linkesh Kalingarayar and Rohit Kalingarayar really standout.
I stayed at their beautiful property and they went out of their way to make my stay memorable and I really enjoyed going out with both of them to spot birds and animals. During our conversation, I found out that Linkesh Kalingarayar had assisted a videographer on 'Our Planet' which is on Netflix. He showed me a photograph of a leopard he had clicked two days before I went. Unfortunately, I was not lucky to spot any leopard. I was super nervous about being attacked by one when I went for my morning walk but both of them were experts and their comfort of the terrain made me feel more comfortable.
Enjoy these stunning pictures captured by Rohit Kalingarayar. They show the beauty and biodiversity of the landscape in the Western Ghats!
The white-bellied drongo:
Scientific name - Dicrurus caerulescens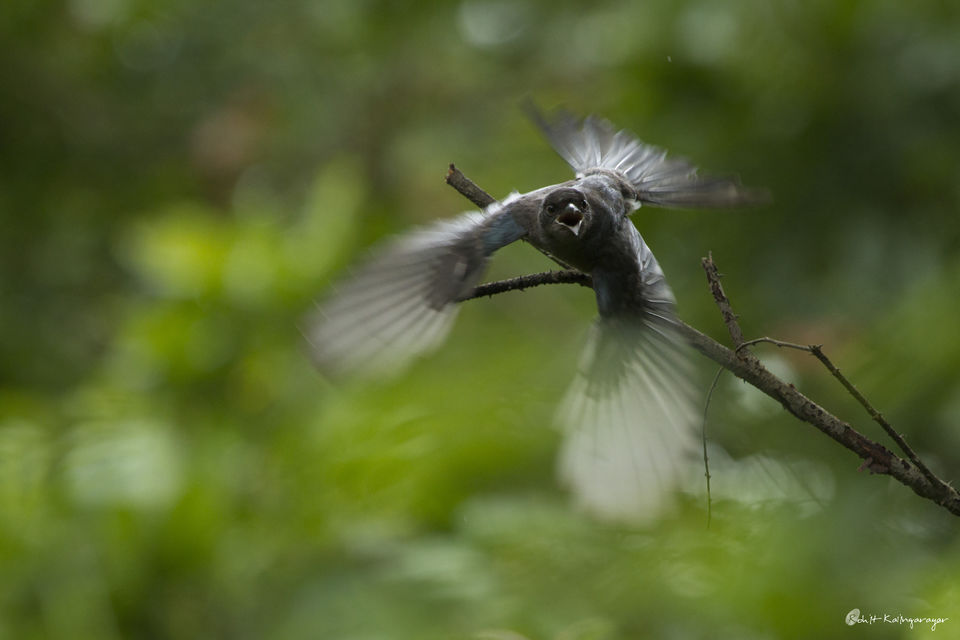 𝗧𝗵𝗲 𝗚𝗮𝘂𝗿:
Scientific Name – 𝗕𝗼𝘀 𝗴𝗮𝘂𝗿𝘂𝘀
Family – 𝗕𝗼𝘃𝗶𝗱𝗮𝗲
Diet - 𝗛𝗲𝗿𝗯𝗶𝘃𝗼𝗿𝗲
Estimated Population –𝟮𝟮,𝟬𝟬𝟬 𝘁𝗼 𝟮𝟯,𝟬𝟬𝟬 C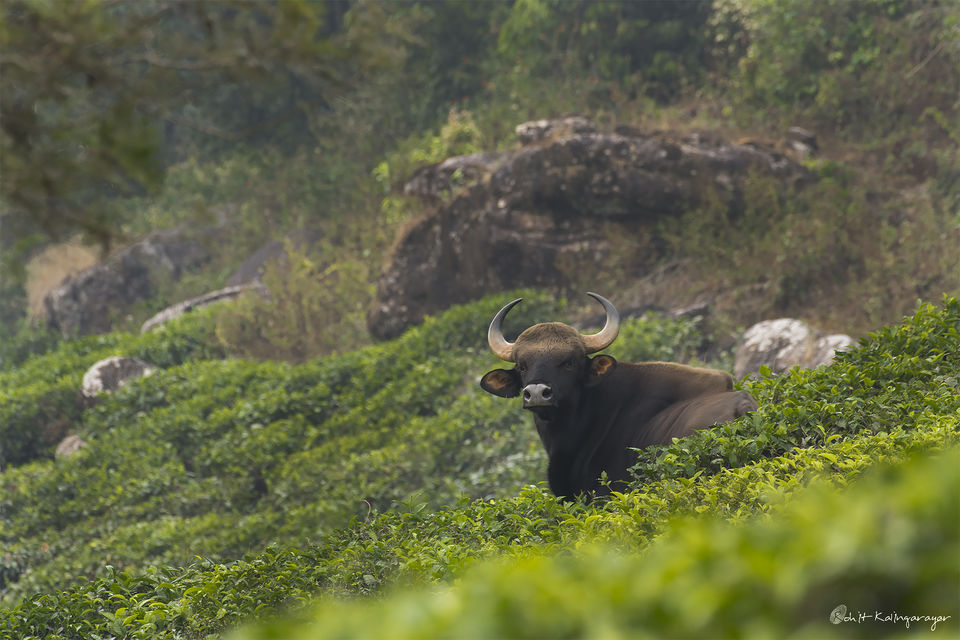 Green Bee Eater:
Eater Scientific Name - Merops orientalis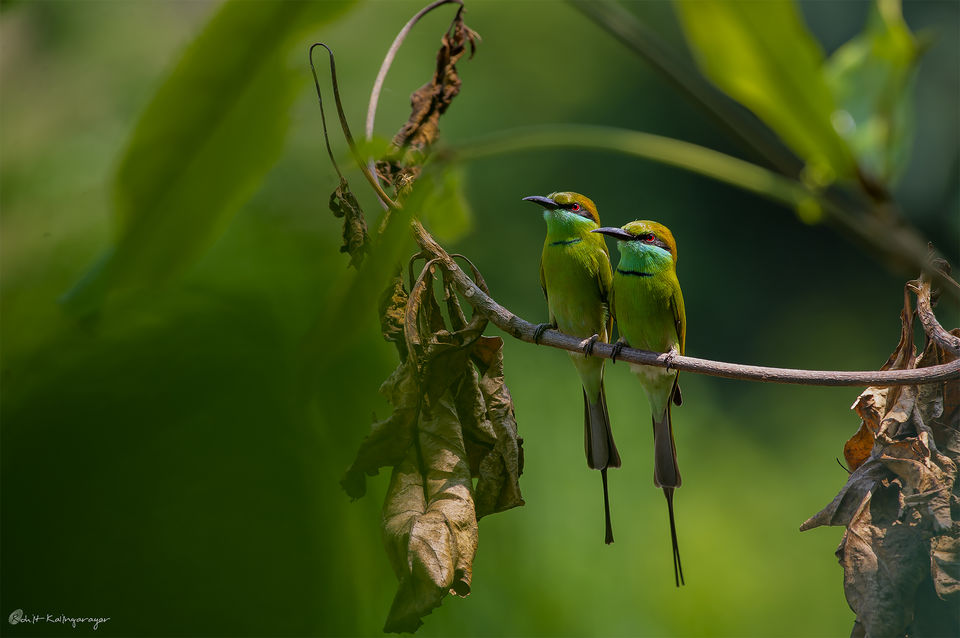 We saw a beautiful Hill Myna on a bunch of flowers.
Scientific Name - Gracula Religiosa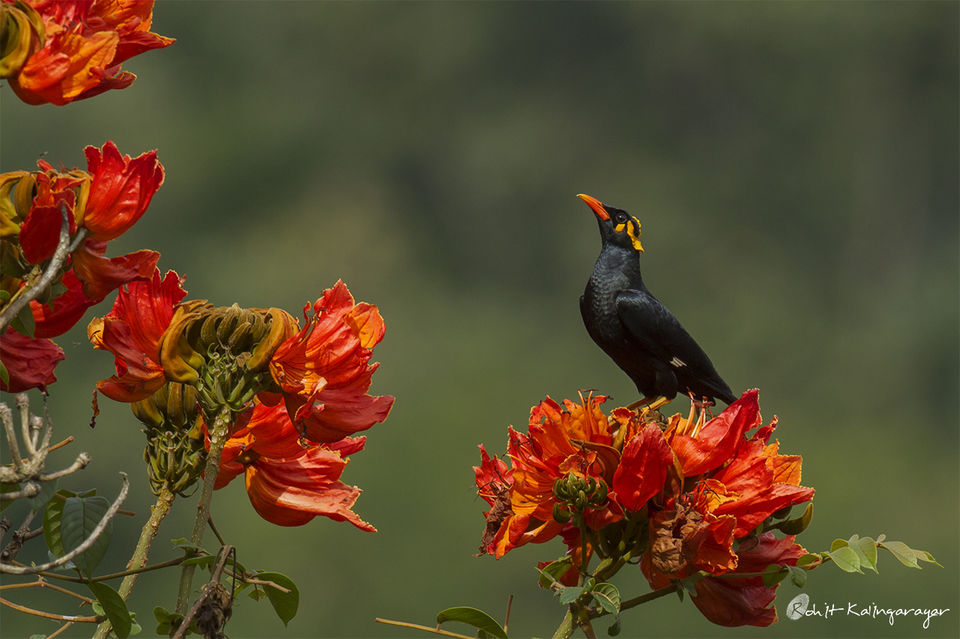 Hoopoes
A Hoopoes found widely distributed in South Asia. They are widespread across the Indian subcontinent including India, Pakistan, Bangladesh, Sri Lanka, Nepal, Bhutan and Burma.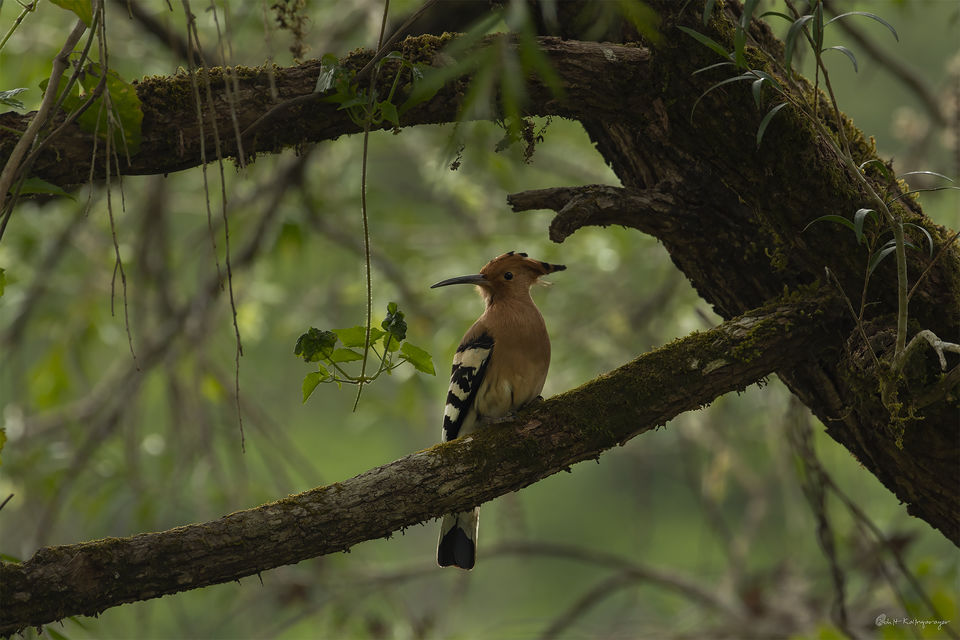 This here is a Great Indian Hornbill in action!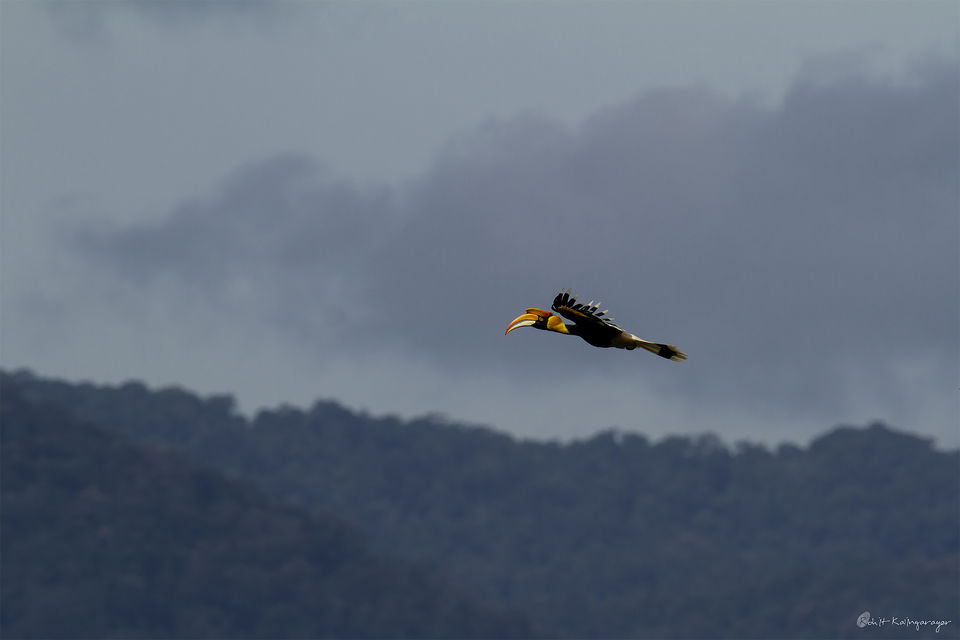 We were in the company of a herd of elephants who inhabit this beautiful landscape.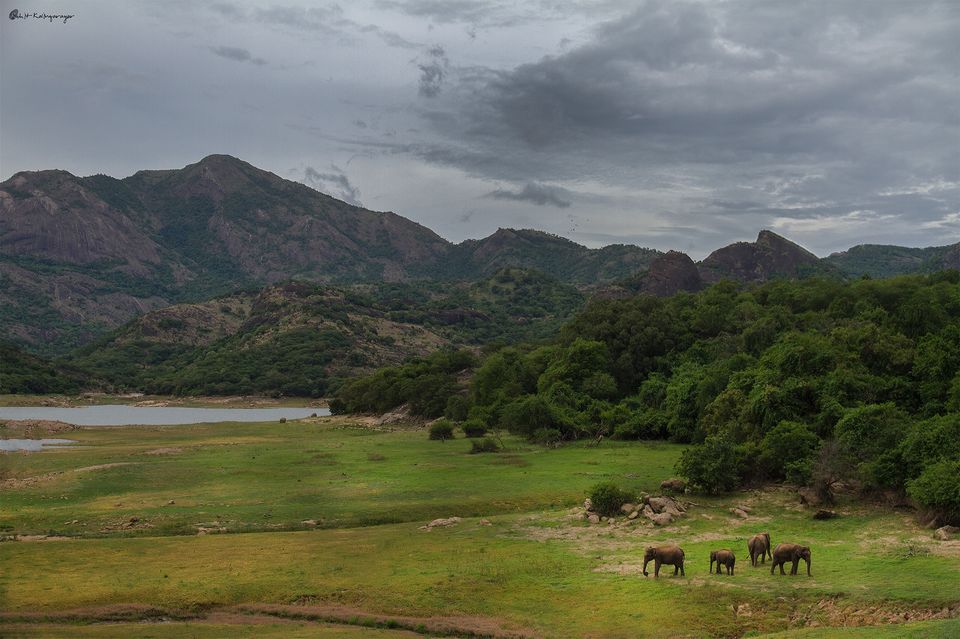 Valparai is famous for spotting leopards as well.
Lion Tailed Macaque:
Scientific Name – Macaca silenus
It is also called wanderoo. Its an old-world monkey endemic to the Western Ghats of South India. It ranks among the rarest and most threatened primates.
Lion Tailed Macaque:
Destruction of their habitat and their avoidance of human proximity have led to the drastic decrease of their population.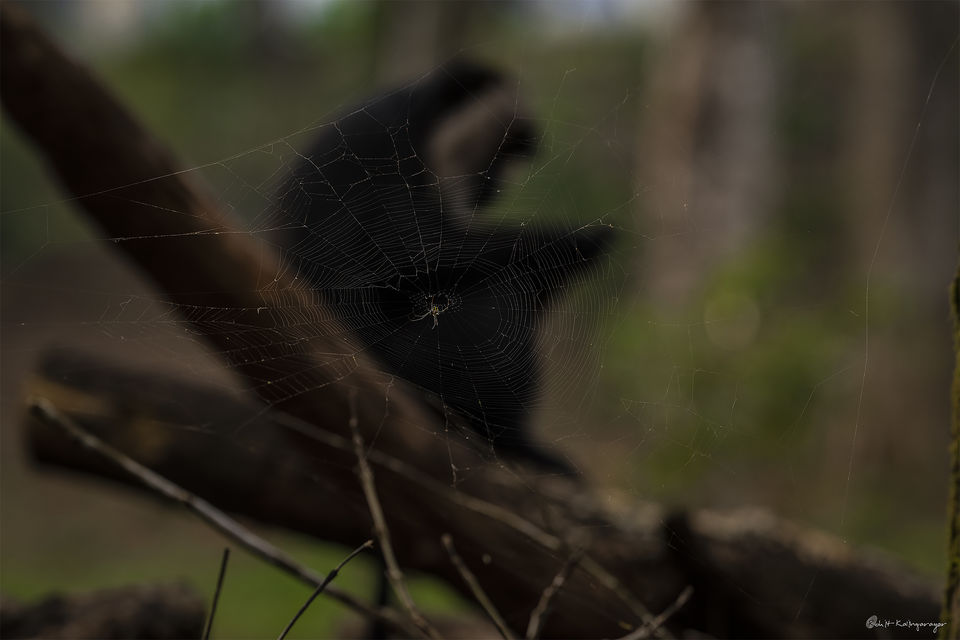 Two elephants drinking water, taking respite from the sun.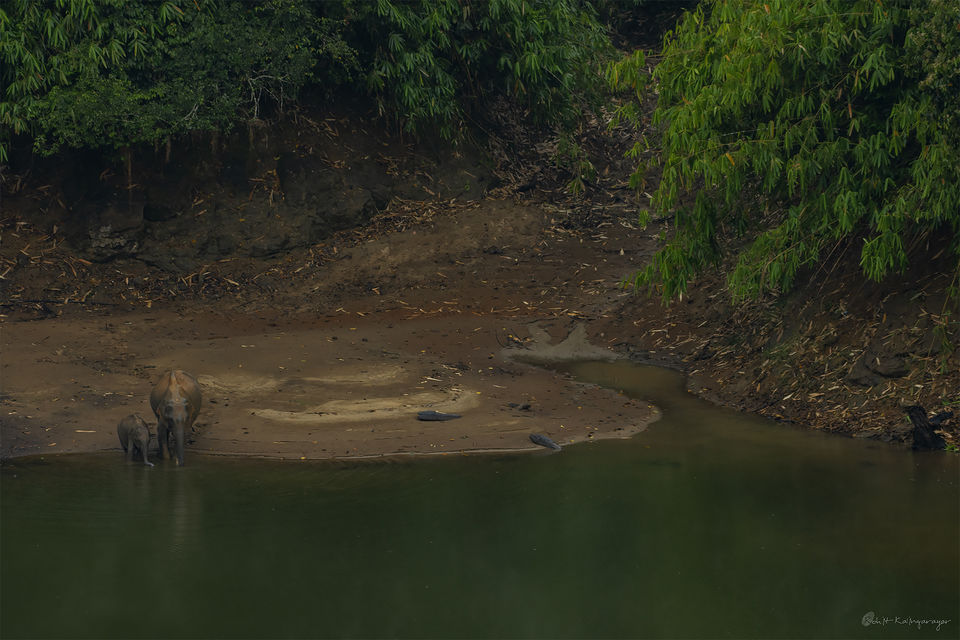 The beautiful landscape of Valparai, truly surreal!