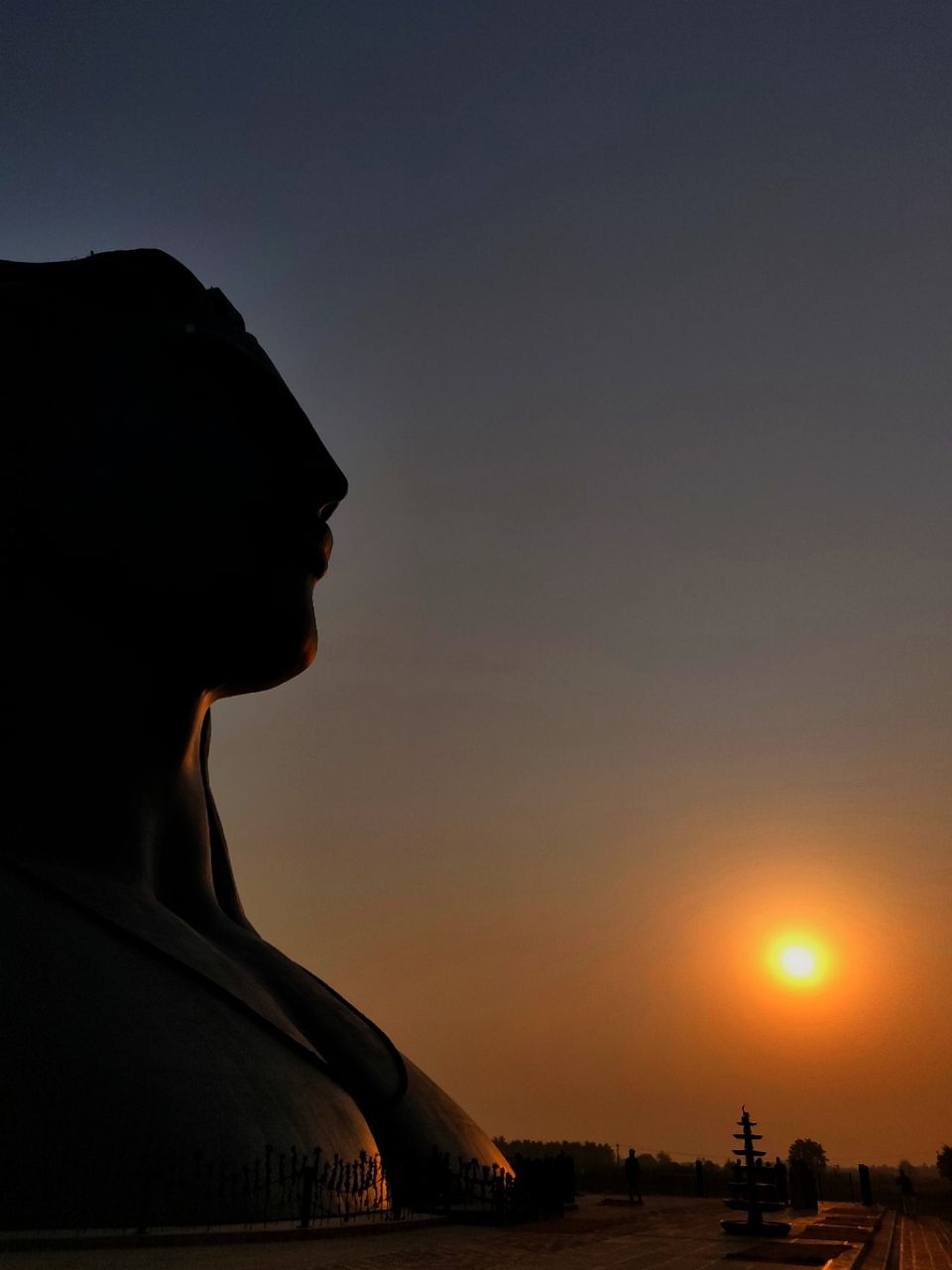 I read Adiyogi book by Sadhguru and was extremely mesmerized & so I really wanted to visit this place.I remember looking at the pictures of Adiyogi on Google . I was flabbergasted by the beauty of that statue.
Since I'm working in Chennai,it was easy for me to visit this place . It's 10 hours journey to reach there.
I personally opted for a train journey as I wanted to cherish each & everthing about this trip right from exploring new places to meeting new people. There are other options available when it comes to commute , with flights you can reach that place in max 2hours.
It was a weekend escape & also my birthday trip so my friends and I decided to visit this place.
The Coimbatore Express left the Chennai station around 10:20 pm .We had our reservations done for about a month ago and still got on RTC, so you need to book tickets for at least 2 months in prior as people are continuously traveling to that place so train is always full.
We reached Coimbatore by 7am next morning. After that we had breakfast at a place nearby to the station. The best part was -
Yummy masala dosa at an affordable price .
We had our research done before leaving for this trip regarding the stay & the affordable transport facilities to reach Adiyog.The cabs and autos tend to charge extreme rates. Ola & Uber are yet another comfortable means of commute.
Since we wanted to save up on travel so we opted for traveling by public bus . The bus stand was near to the station, which had buses in every 30 mins of halt.
We sat in 11-D and it took around 25-30 mins for us to reach ISHA YOGA CENTER.
We already had our bookings done for cottages there . The cottage facilities offered by ISHA YOGA CENTRE fitted our budget quite well. You have other options to stay in Coimbatore as well.
So in all , we were 7 people,4 girls and 3 guys.
For guys,they gave a family room and 2 rooms for 4 girls.They had different names for the
rooms . For booking purpose you can mail them the dates of your visit & stay at the cottages, following which they will send you a form with all the necessary details, from the type of cottages you would prefer to stay in , to the facilities offered by the Centre. They were extremely professional with their work & didn't take much time in reverting about the confirmation of our bookings.
A thing that surprised me a little was,
they called up our parents & made certain enquiries like them granting us permission for this etc.
The centre had separate routes to visit the girls and the boys room.
The girls room was called "Aalayam"
We checked in to our cottages , relaxed for some time,changed into better clothes and then left for brunch.
Oh my,they served such healthy and fully portions of food.The food was extremely healthy & filled with nutrients. It was soo good to see how everyone harmoniously coordinated with each other, like the way foreigners indulged in helping to serve the food and then cleaning up the place . The sight was all calm and soothing.The vibe was so blissful .
There is this rule of not using phone while having food so I couldn't take pictures of the food they served and how the place looked like .
After having food we wanted to explore the place, it was warm there but we managed it somehow.
THR ISHA YOGA CENTER is built on a huge area and there are many things that you can explore and visit.
Firstly we went to Dhayanlinga .
It's basically Shiva linga where Shiva meditated and when you enter that place you can feel the presence of energy over there. You're strictly asked to remain silent. Cell phones are not allowed inside the place .
The Seva people were holding flash cards which said that as the bell rings you have to go inside and after 15 mins with another bell ring you can come outside and if you want to stay you can be there .
As per they say "keep your glance on the Dhayanlinga and you'll start meditating yourself" I was completely unaware of how those 15 mins ended so soon. When i opened my eyes I felt extremely relaxed, peaceful & rejuvenated.The energy you feel over there is so strong, divine & positive.
After that we visited the DEVI TEMPLE . We walked and roamed around that place for a while.
The place has 2 kunds where you take dip in the spring water.Separate kunds for men and women.
Women's Kund was named as Chandra Kund and Men's was Surya Kund.
It was a small pool which had Shivalinga formed of mercury. You have to change into a gown , if you intend on taking a dip into the pool.So we planned on doing this the next day to enjoy the early morning vibes.
After that we went back to our rooms ,relaxed and then left to see the magestic beautiful statue.
It was 10 mins walk from centre . The statue is quite huge (112feet) that it's visible from the centre . Moving closer to the statue , i was in awe of the statue's brilliant architecture & beauty. The fact that i was able to enjoy the moment on my bday was making it even more majestic.
I sat there for sometime. A temple was situated just in front of the statue .We went there and had some water offering to the shivalinga.
We sat there for almost 1-2hours,got pictures clicked and then left .After that we went again for Dhayanlinga, meditated for atleast 30 mins and by that time we were hungry,so we left for dinner which was served to us at the ISHA CENTRE. And that was an end to the beautiful first day.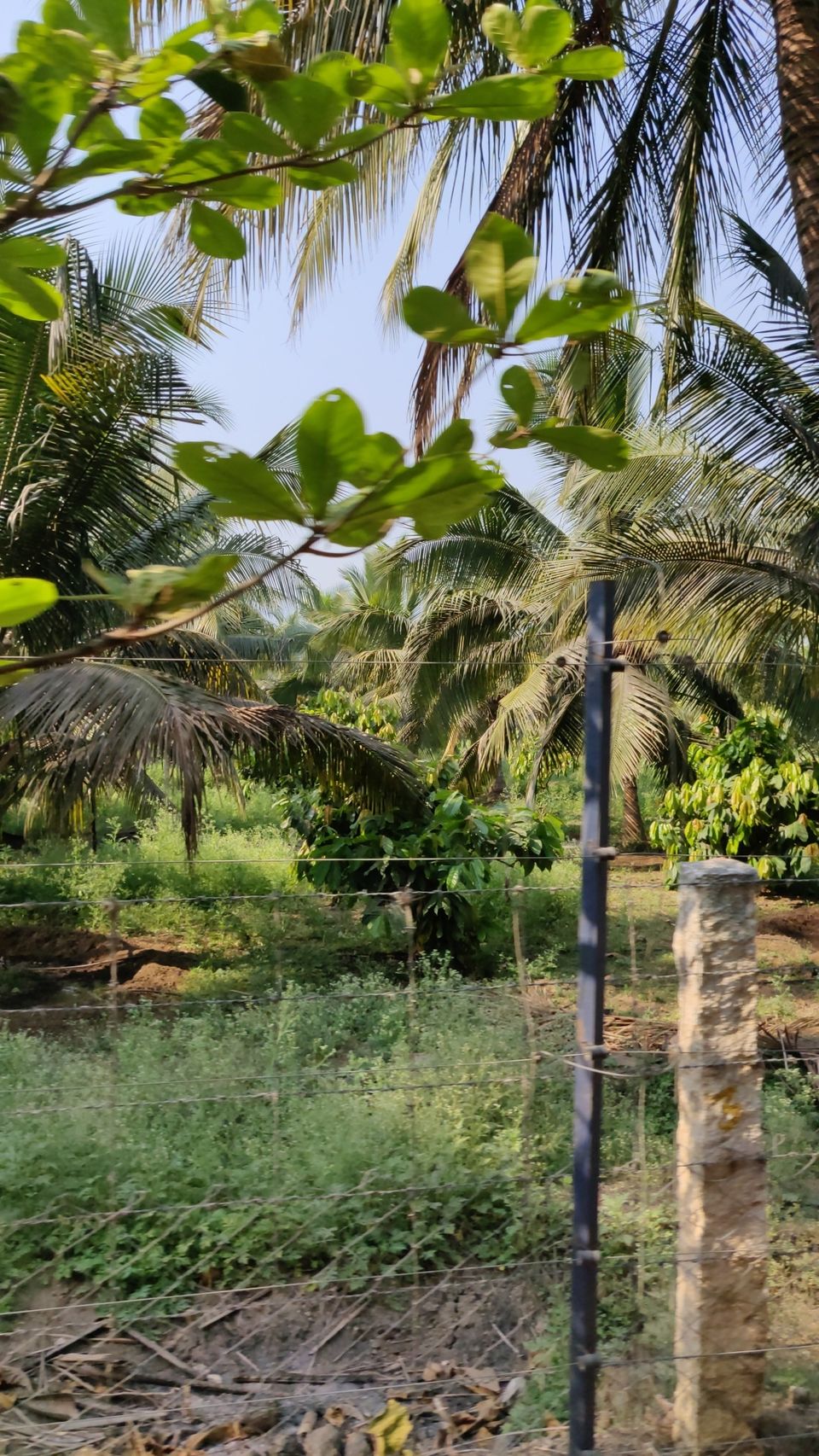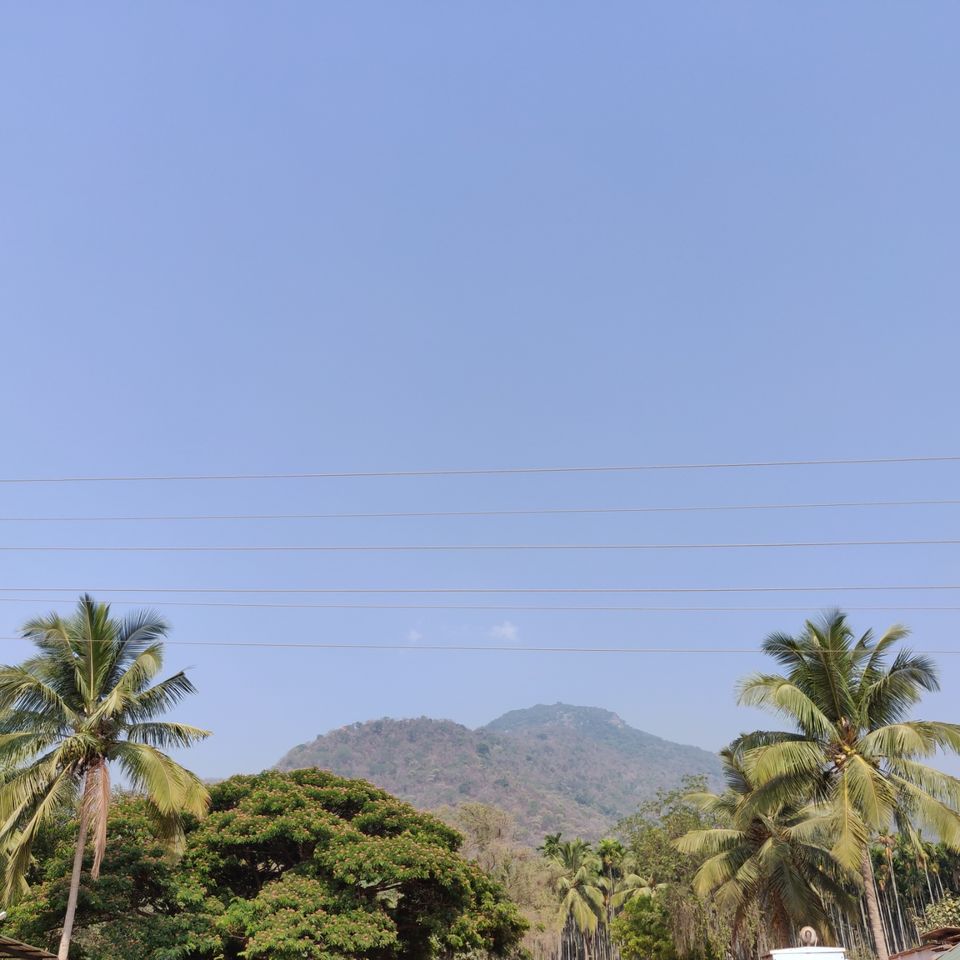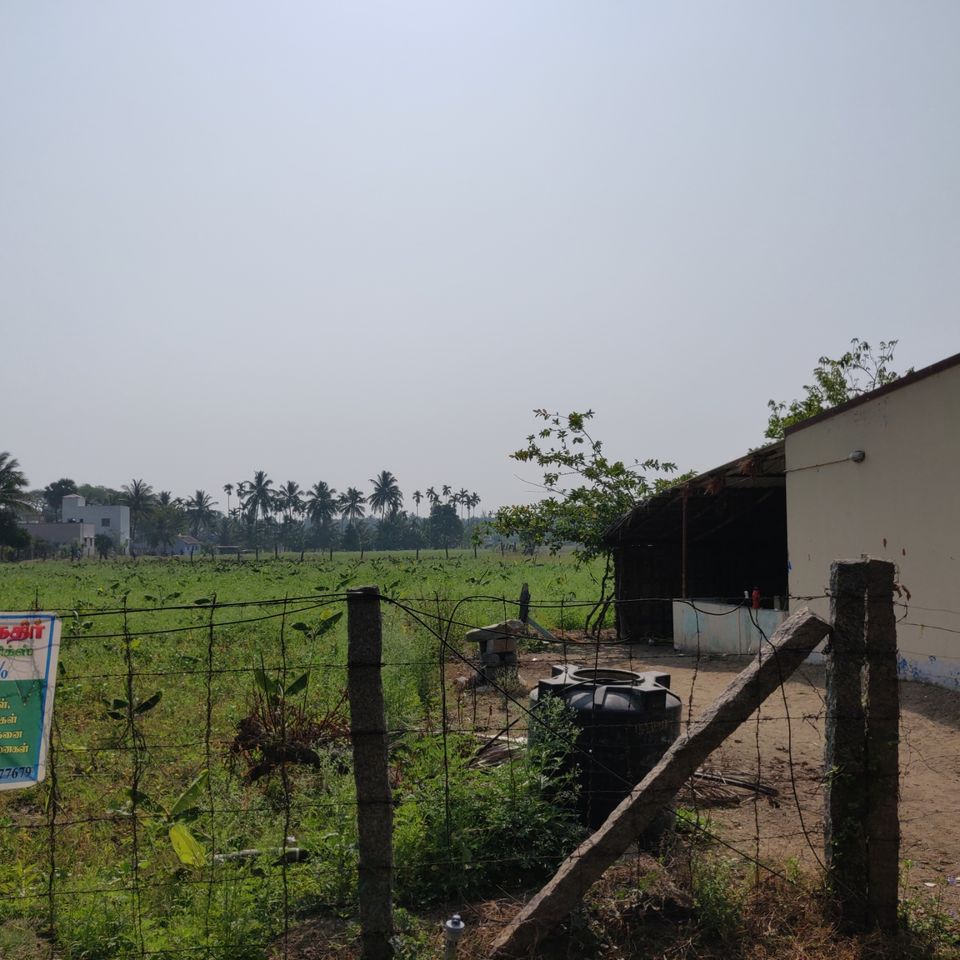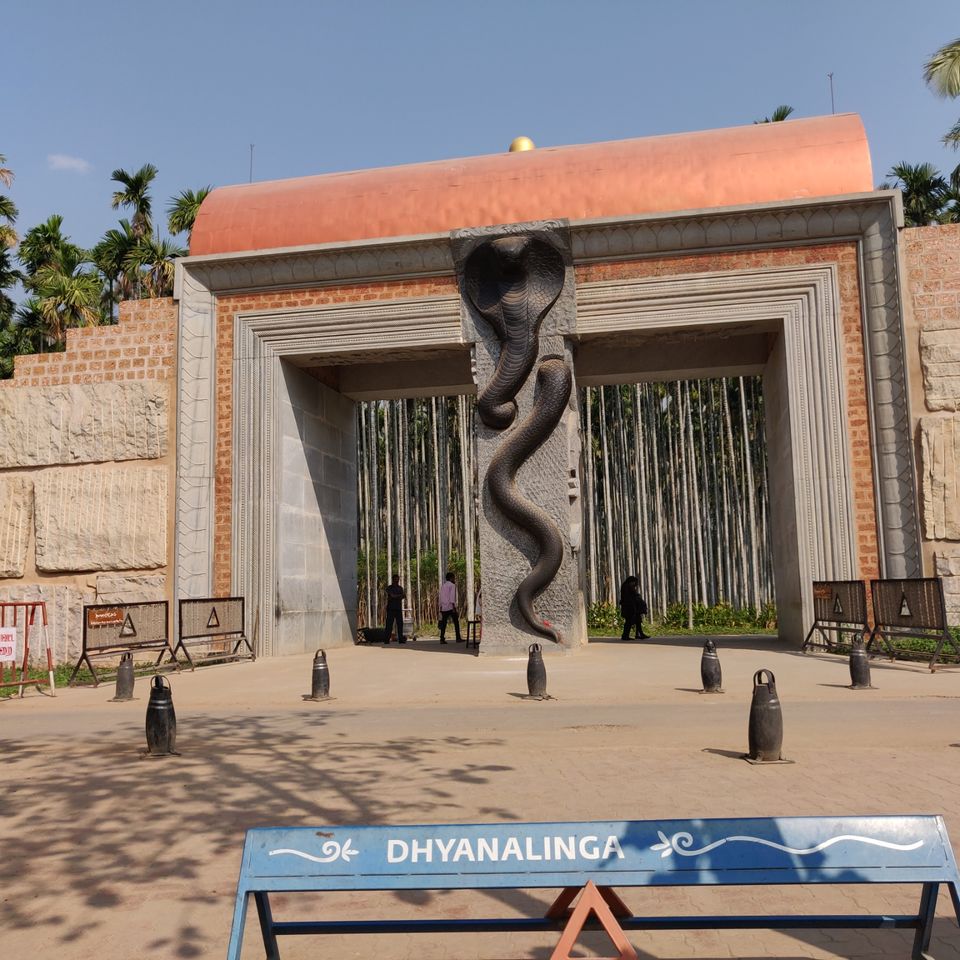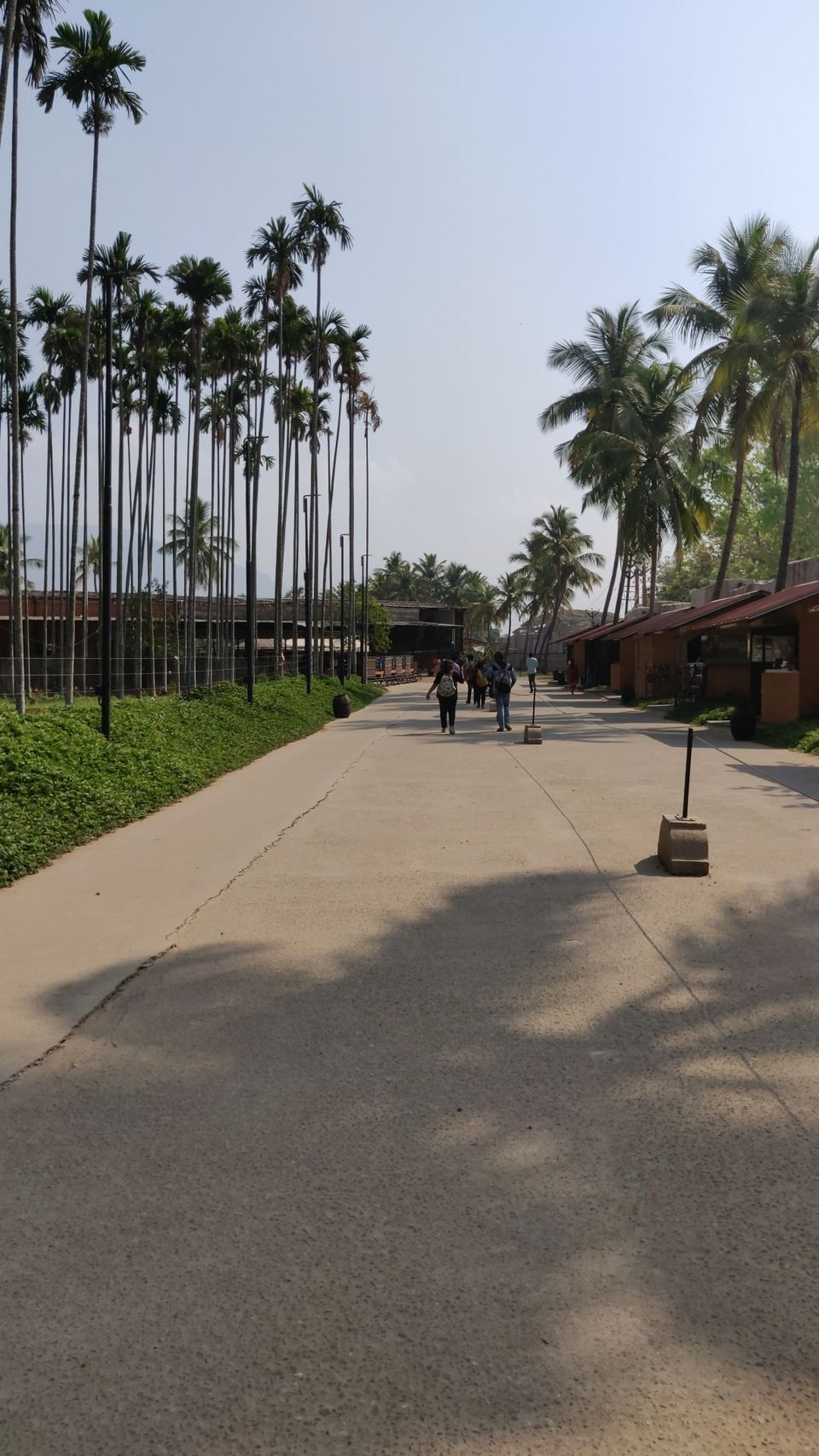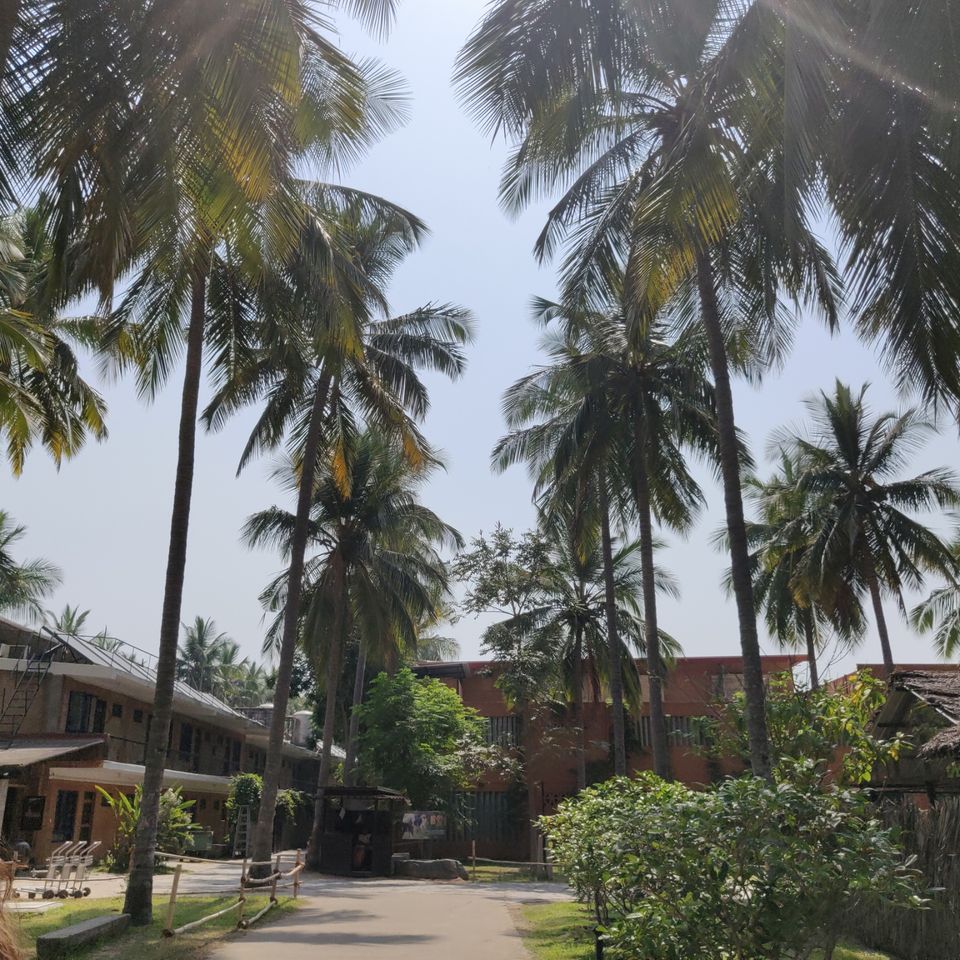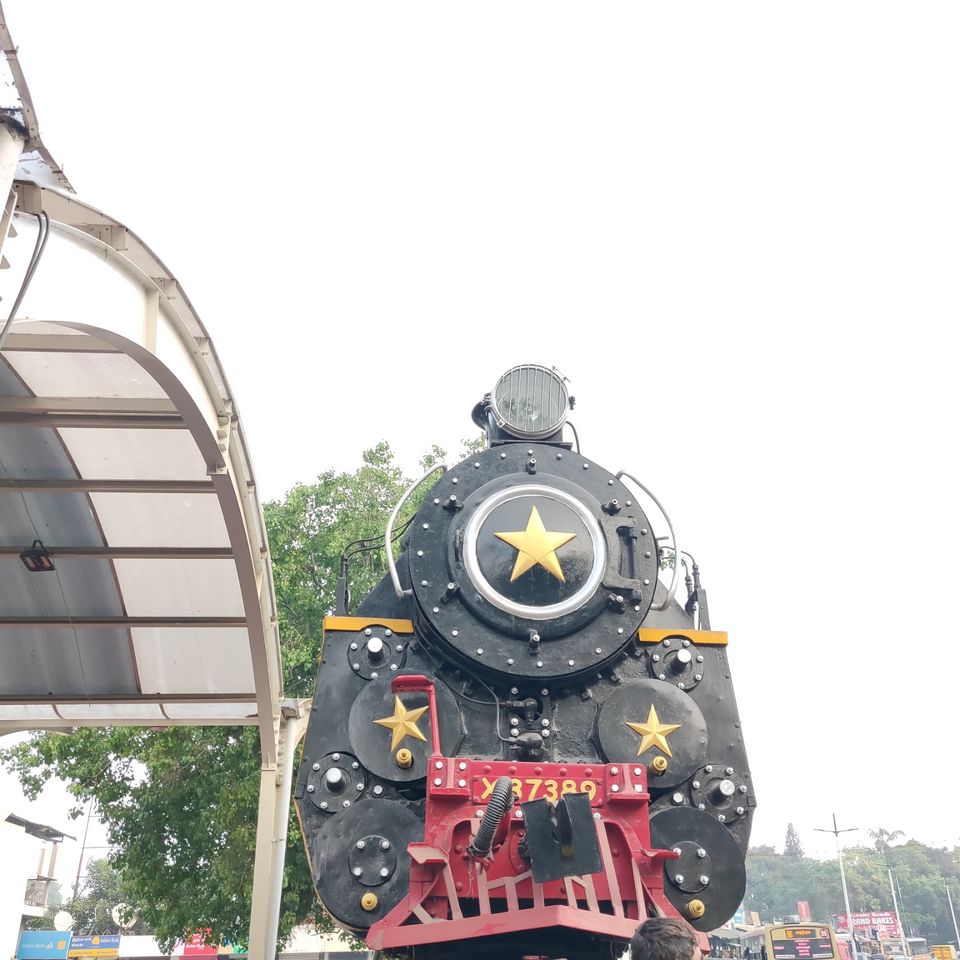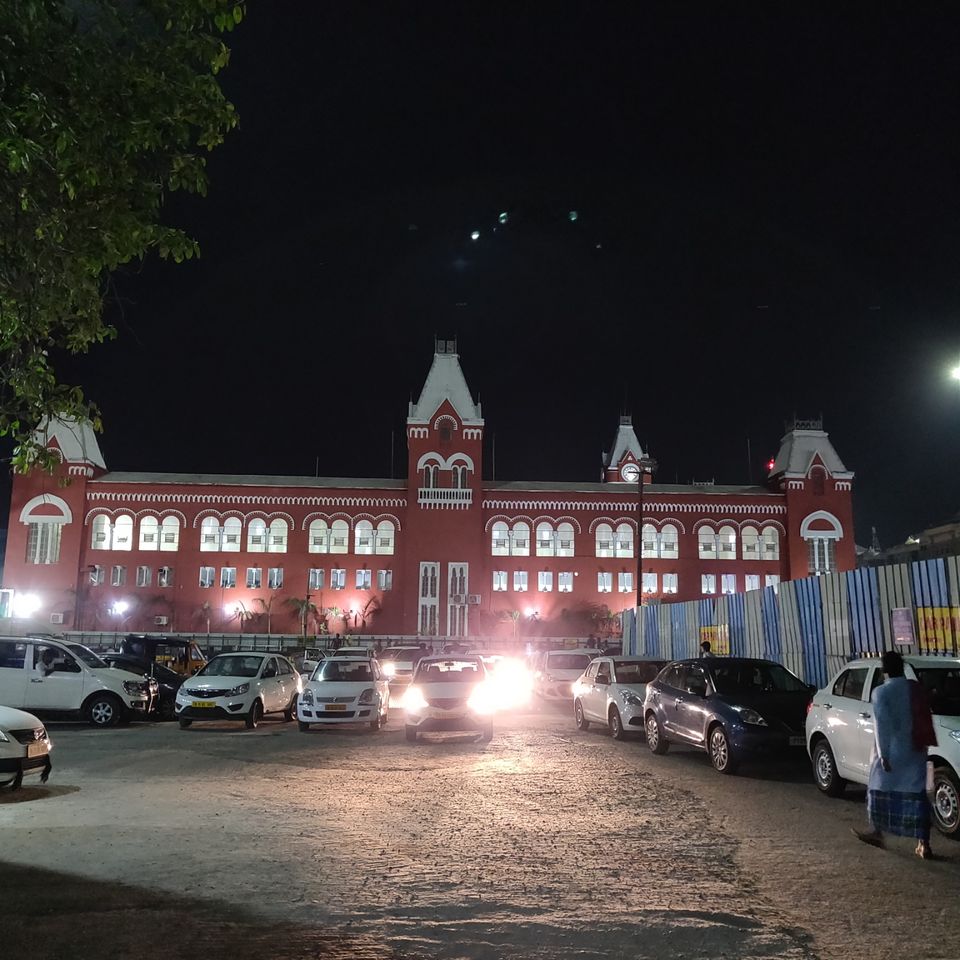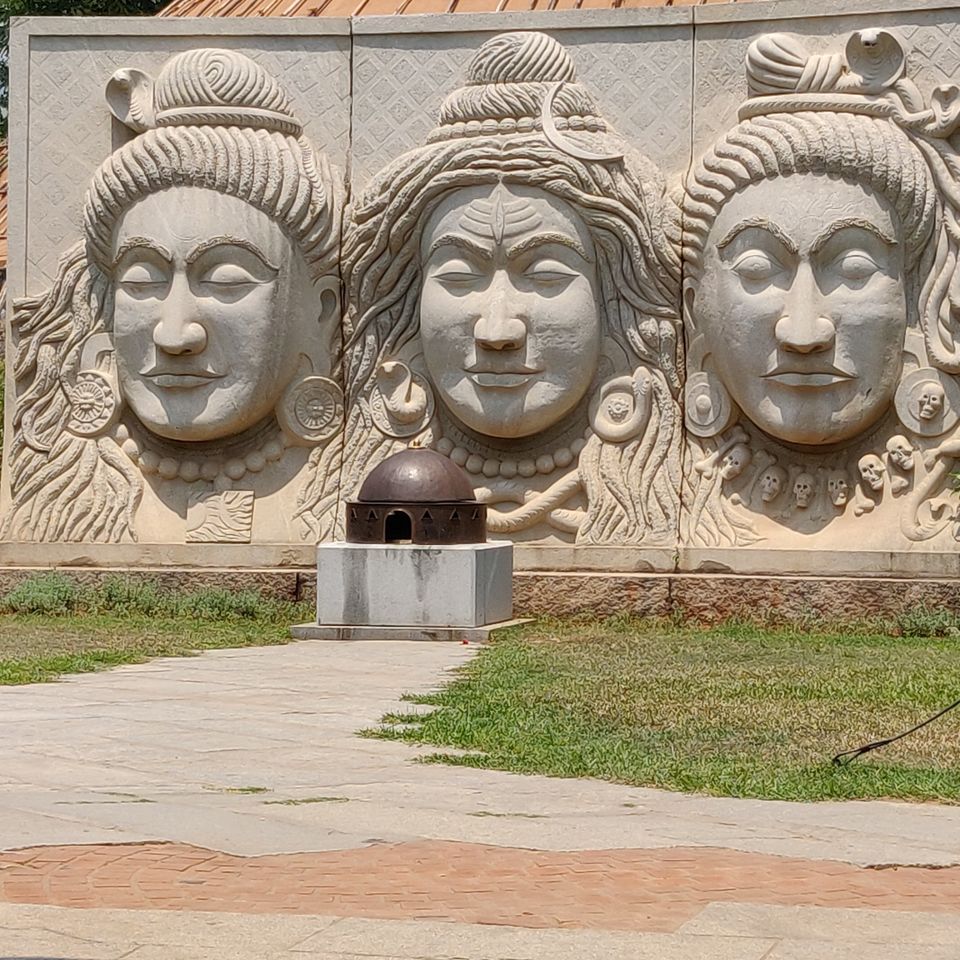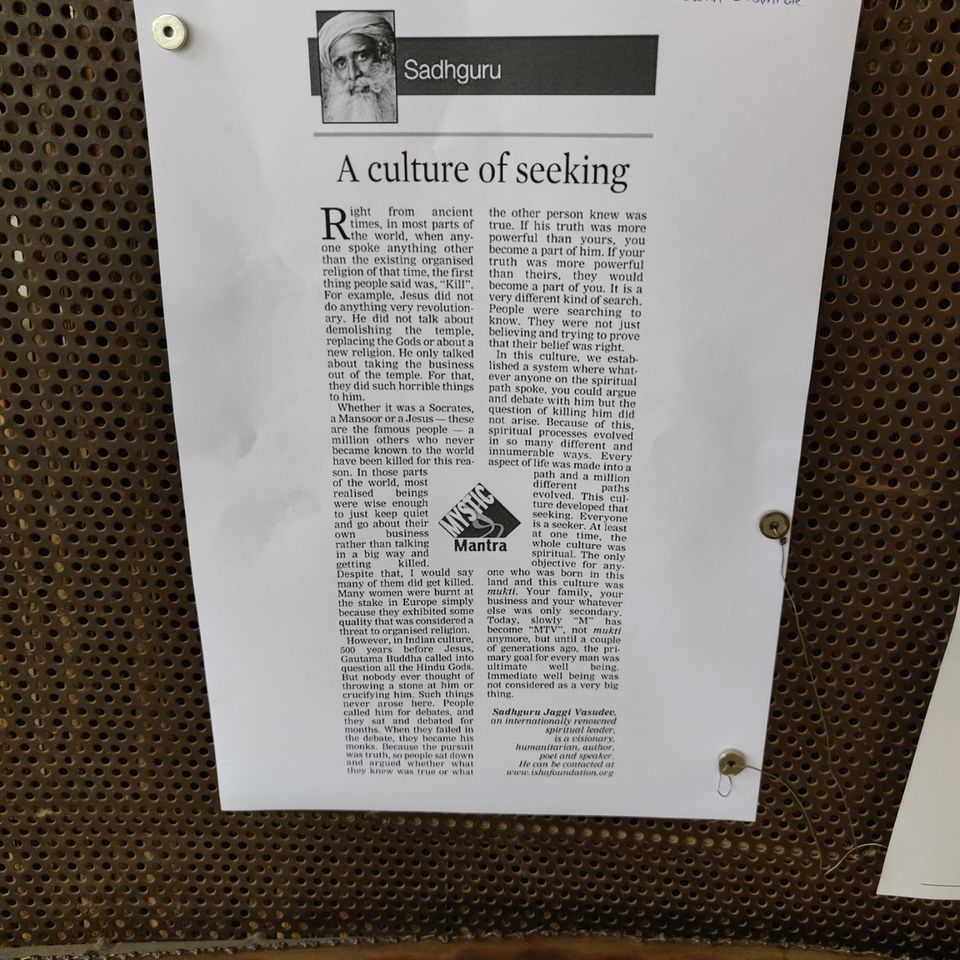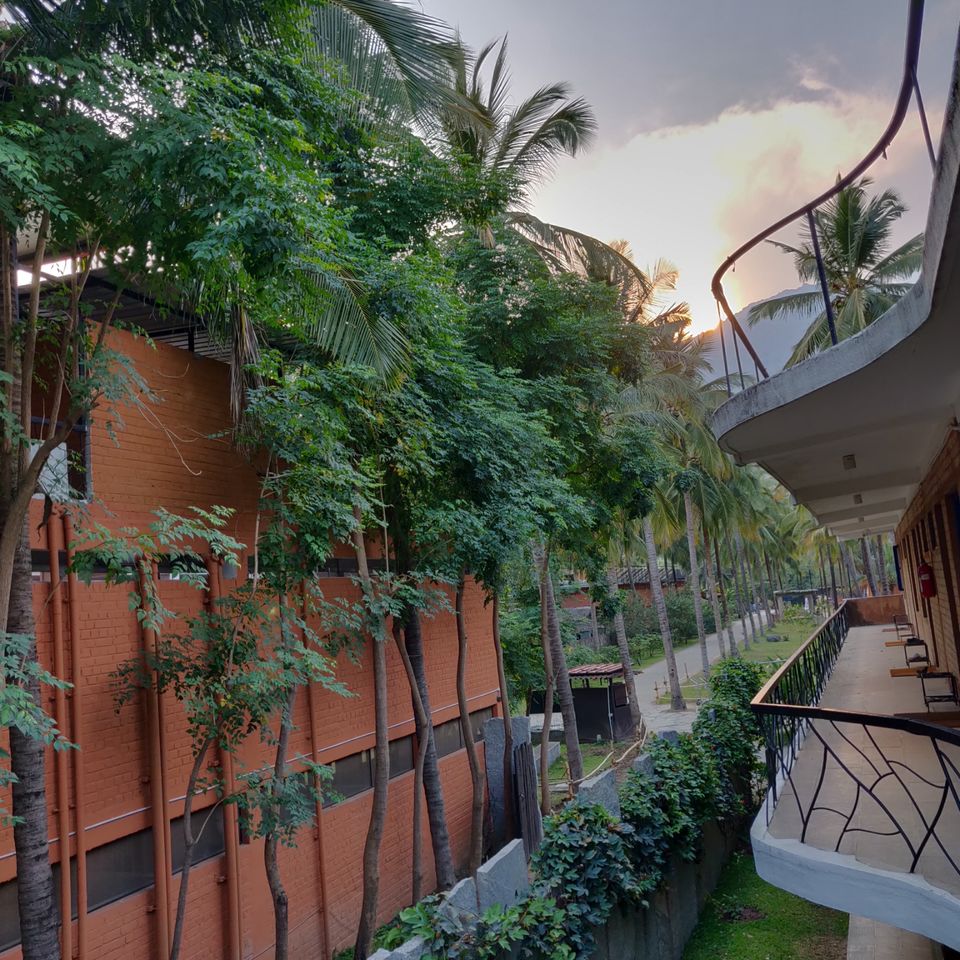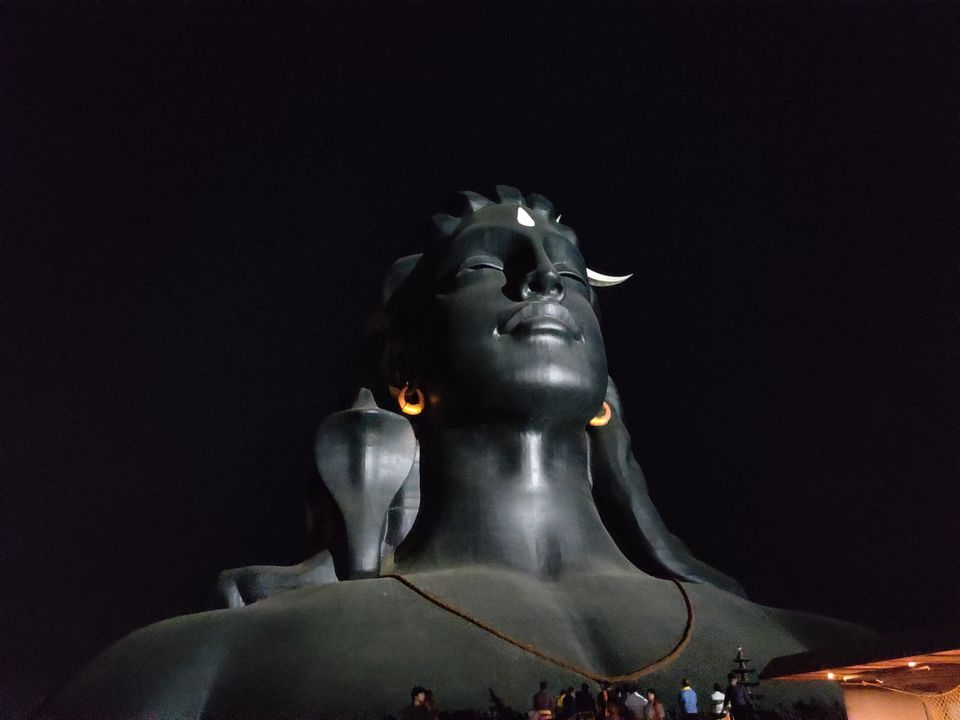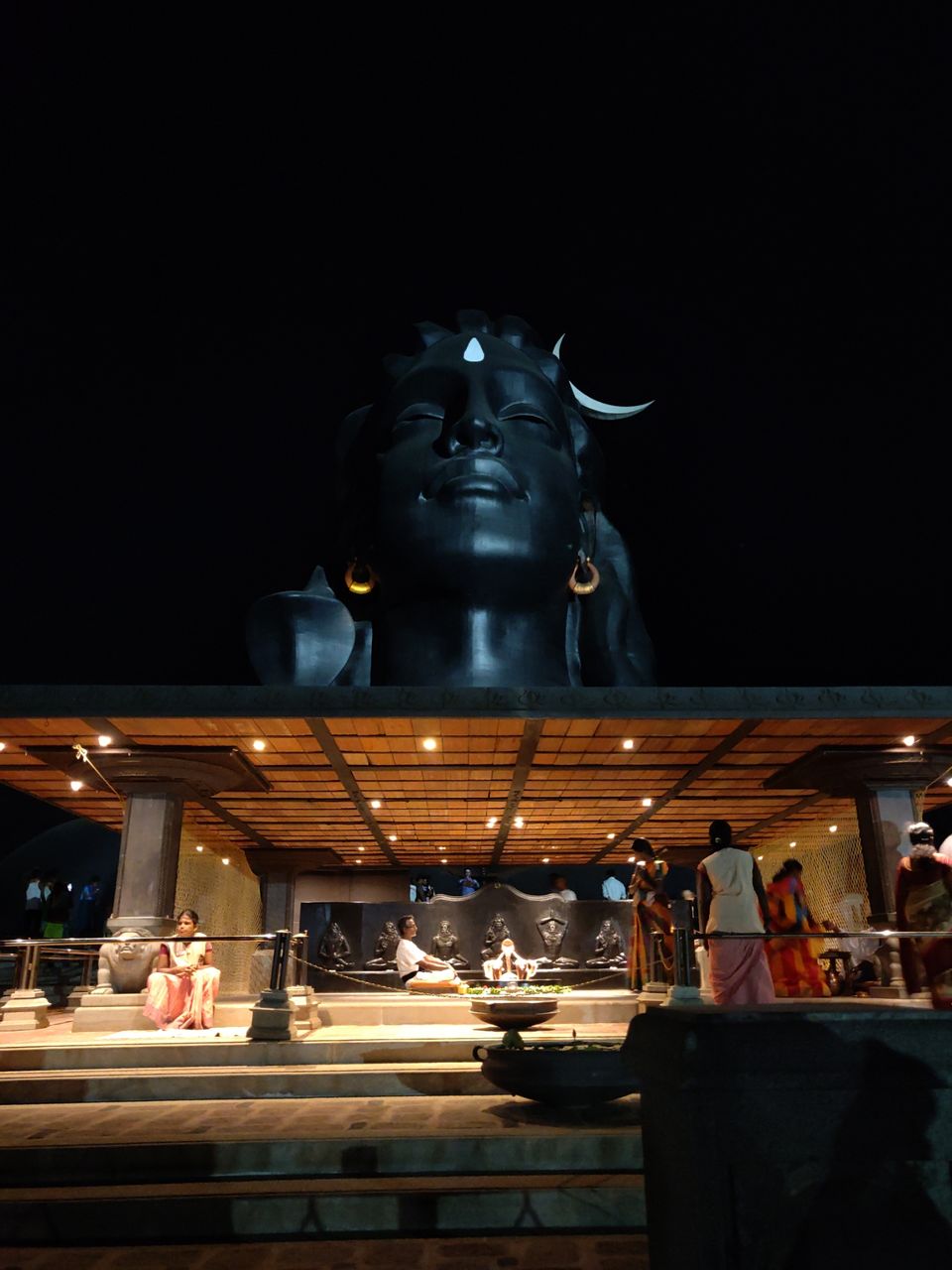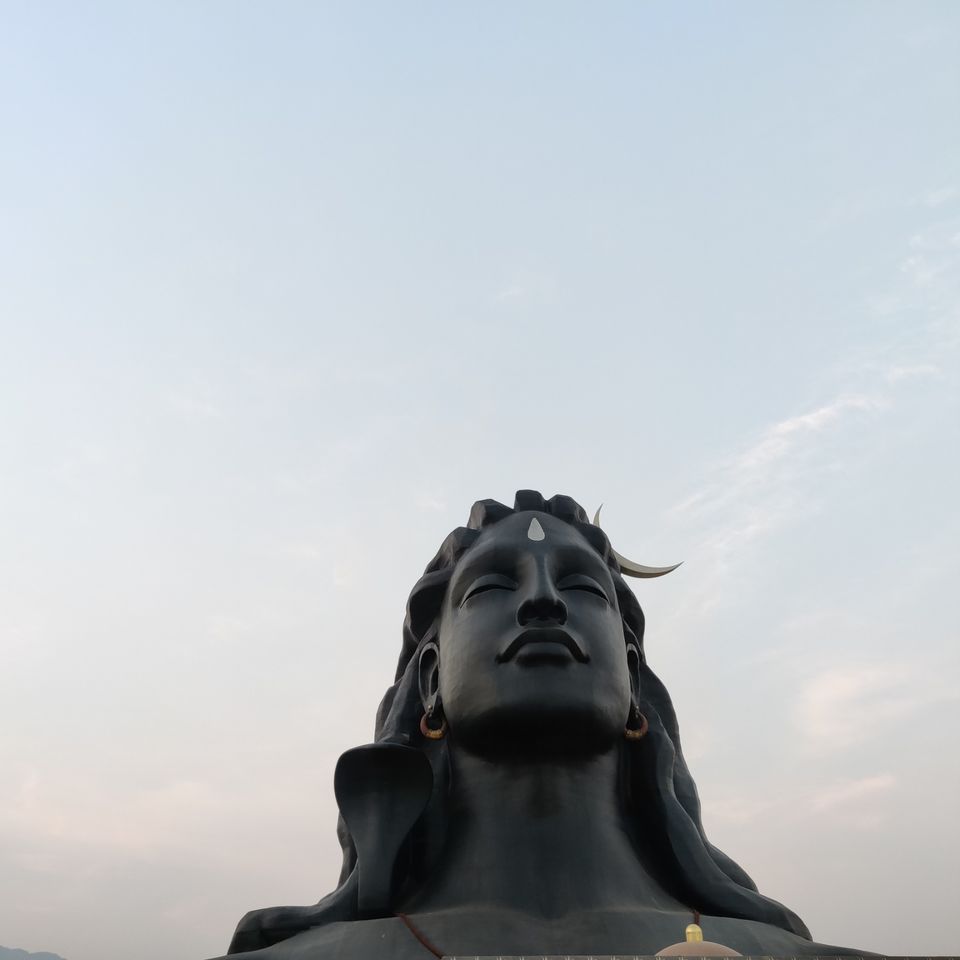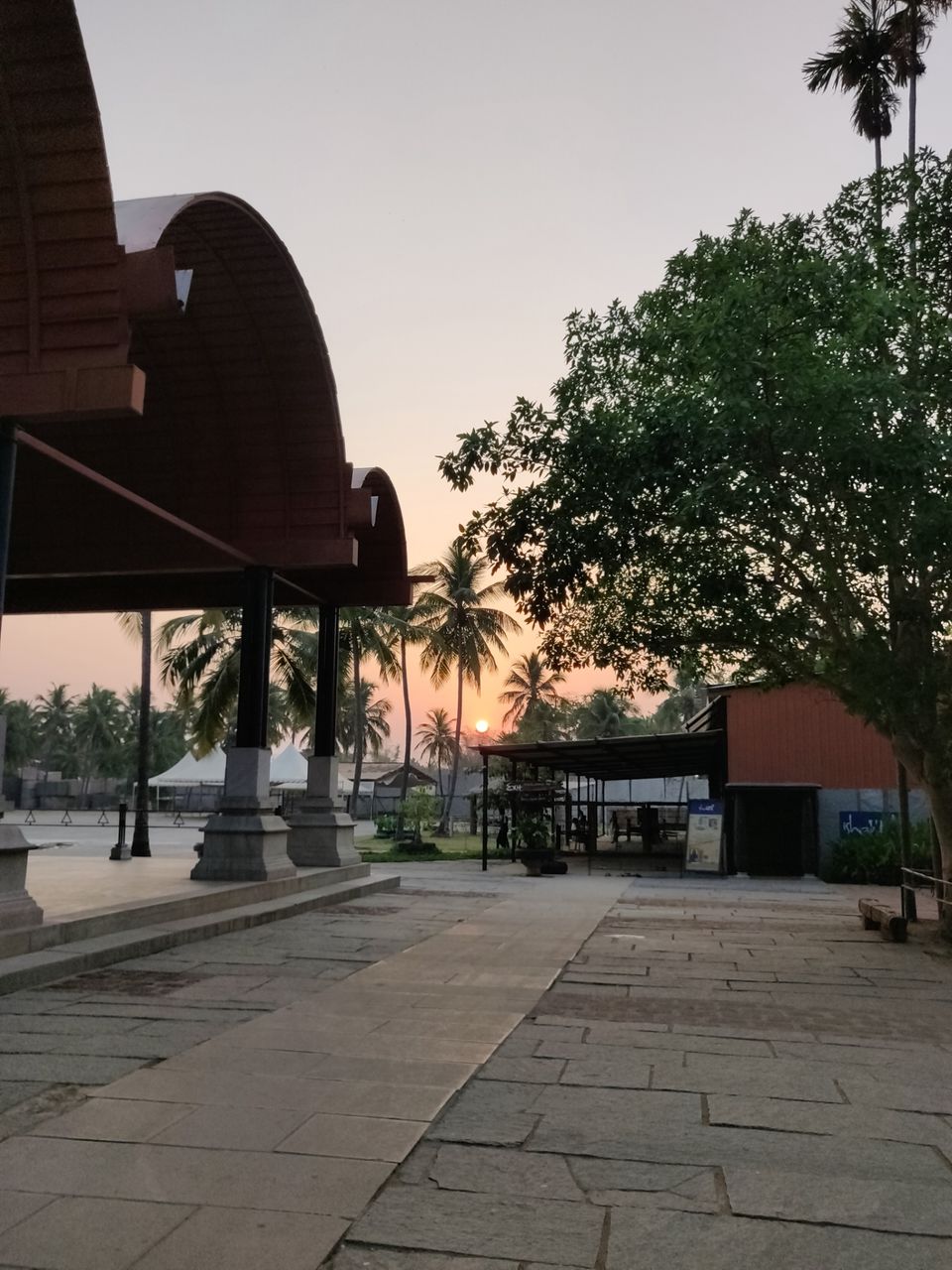 'The sunrise & sunset at Adiyogi is something not to be missed when visiting that place.'
So the next morning I woke up by 5am, as I didn't want to miss out on the sunrise.
My friends & I went there , sat for an hour ,clicked so many beautiful pictures and then went for breakfast . As I was extremely hungry I had masala dosa at one of the shops, near to the centre
Next I went to Chandra Kund, took a dip in spring water.It was extremely cold and camphor was spread everywhere .I took 3 parikramas of the shivalinga and then got back to my cottage. We changed and then left for brunch.
Later, we did some shopping and I bought the minature of Adiyogi of 250 bucks as a souvenir. I also bought pure coconut oil which I guess I'm still using. The aroma of the oil is really good & it's quite beneficial for a healthy hair growth.
Next, we took bus from the centre to Coimbatore, our train was at 11:20pm from Coimbatore station to Chennai. I was wondering what to do with the spare time and was casually browsing the places to visit in Coimbatore . We finally agreed to visit Gedee Car Museum.
I have always had a thing for museums & historic places. The museum had collection of all the vintage cars over there. LIMOUSINE was something that fascinated me the most .
After that we were hungry enough,so we left to have some snacks and then visited the mall there.
It was almost time to leave for the station. Luckily, this time our seats got confirmed.
We all were super tired from this 2 days trip of ours. As the end of our journey was approaching , by midnight few people boarded the train at some station and guess what they were music artists. They started playing guitar and we also jammed along with them . It was a melodious & lovely ending to our night .
We reached Chennai around 7 am & our flat by 8:45 am . We took rest and then everyone returned back to their daily office schedule.
The memories that I made throughout this trip is something that Iwill always cherish in my heart.
So yeah ,
A Perfect weekend and perfect Birthday trip.