'Unplanned trips are best'.. isn't it cool,yes, absolutely!
First of all,as a medical intern,its really draining you mentally and ofcourse physically too.And Im at a point where i need some mantra to make my life little fresh.There it started,this weekend I have 1night and a half day ! Exactly😅!
As my parents are about to leave from Chennai,they pinged me.so,to make my time little emotional i need to leave to chennai from Pondicherry.
AT CHENNAI CENTRAL RAILWAY STATION
I reaced Chennai at around 07pm.They need to board the train to vizag at 09PM.As everyone expects,they boarded the train and i planned to leave for Pondicherry.As i mentioned im really tired,my body is not willing to go for a bumpy ride in SETC bus at midnight.So,there started my crazy journey 😬

I started searching for current reservation for a train that either leaves to madurai or Coimbatore,as it is overnight journey to these places from chennai(my crazy brain is thinking to get a bed in train to sleeeppppp😂😂😂😂🤣🤣)With all crazy things going in my mind,god too created a crazy situation.There are 7seats in cheran express that leaves from Chennai to Coimbatore at 22:10PM,with no late i clicked on 'BOOK TICKET' and within seconds im lying on berth in cheran(Thanks god,i had a sound sleep as required) CHEERS 😝😝😝
Next day,when i opened my eyes and went out to see at 05 AM,its calm,shhhhh,Im in Coimbatore north station with train waiting for a signal.With no second thought I started washing my face and got ready(It doesn't even include brushing teeth 😅😅) to get down at Coimbatore.It took 1hr to reach Coimbatore,all this time im sitting like a tiger waiting for its prey😁.(Here i searched for places of interest in kovai,multi talented right,yeah,please no praises😉)
Finally i reached Coimbatore railway station and as planned before,i mean half an hour before,i took a local bus to Gandhipuram bus stand.There i decided to go to ISHA yoga centre.
I took a 14D bus from Gandhipuram bus stop to ISHA centre.It took around 1 to 1.5hrs to reach ISHA,but believe me its really chill and scenic journey through coconut trees and different plantations.As we reach closer to ISHA, western ghats started appearing and all of sudden it got cloudy and cooler.
Bus dropped us exactly infront of ISHA,from there its a walk of 10mins to gigantic shiva statue.Its calm, soothing with nature around us.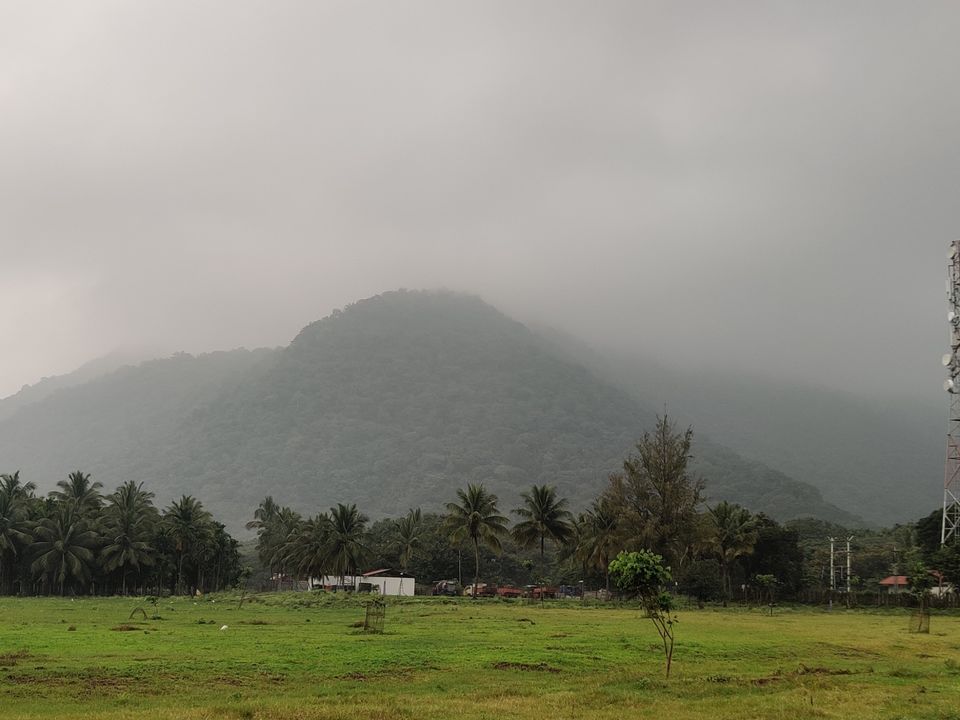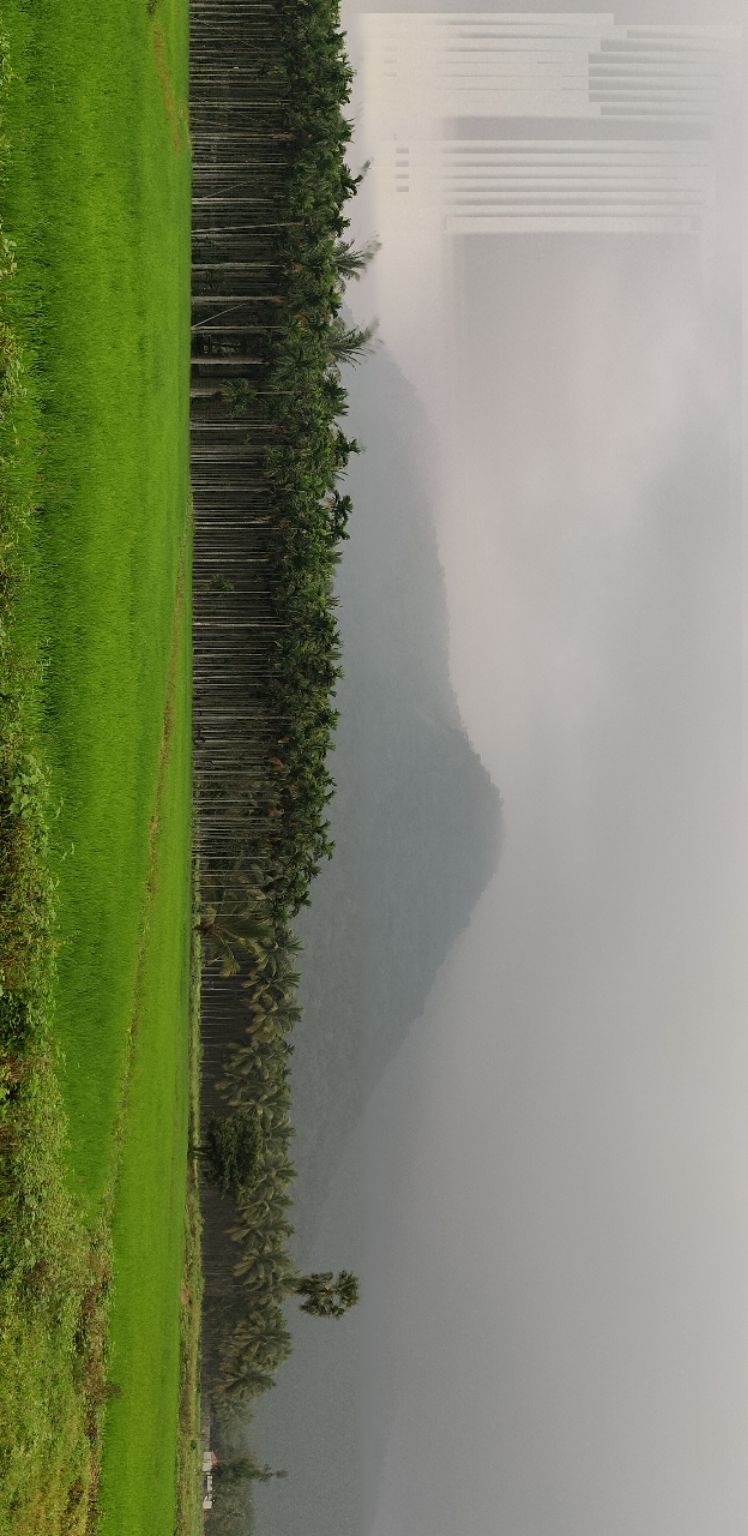 And finally reached shiva statue, which is gigantic into the cloudy skies,silence every where.A state of eternity spreaded in my heart.With everyone around you clicking photos with dear ones,i sat alone just beneath the statue, going into peace.I spent 2hrs sitting there with calm surroundings(Best place to meditate for sure).With the peace i wanted and i got,i returned back to Coimbatore.As i need to reach Pondicherry by evening (its 6hrs journey from Coimbatore via salem),i booked a private bus to pondy(YBM travels to Villupuram,which is 30 kms from Pondicherry).
Ended my journey with the needed freshness.Then finally i realised that,'Unplanned journeys are best'.