It was 2 am , I was not able to catch sleep in my rooftop studio . Something came into mind, what if I go to Ooty now? Checked the weather , it's raining,😁 Didn't think much ....got my backpack ready ( one running shoe, a towel, brush , toothpaste, two tee
shirts and one track pants, a mobile charger and a deo ). Checked online no tickets available for 6.10 Kovai express from Chennai Central. I once thought of dropping the sudden idea but then went ahead and put the alarm on 4.30 . At around 5 i embarked on the streets of Anna Nagar, luckily one 7 M was coming and i boarded. But my life without drama doesn't make any sense . The conductor didn't have any change so got down at the next stop. Booked an Uber bike and the fellow took 12 mins to reach. On the way I drew some cash for expenses on the road ( I had just a 100 Rs note in my purse). While sitting back on my bike i booked a General ticket up to Coimbatore via UTS( thanks to digital India - Can't even imagine the early morning queue of Central station) and it cost me 180 bucks . I reached the platform around 5.40 and on my surprise train was right away at the entrance platform of 12. I kind of walked fast towards the engine because I was almost sure that I wouldn't get any seat but my surprise general dabba was not totally packed on Friday morning, but ample seats were there on that brand new LHB coach . I caught a window seat and tried to get some sleep. After an hour or so the train reached Arakkonam and the crowd started to board . Couldn't get more sleep , but the whole journey was beautiful though the lush green and mountains( videos uploaded in a blog) This journey is often lost as most of the train runs at night.
While on the train I researched a Lil and found out it's better to get down at Erode and so did I. At 12.15 my train reached Erode station and i caught Rick for the bus stand at Rs 80 after negotiating ( thanks to Chennai Auto negotiation - I'm now pro at it). To my surprise I could see a bus ( a brand new TNSTC Highway rider EXP) to Mettupalyam . I just jumped in and grabbed a window seat. After 2 hrs ( Bus though had lots of stops but had great speed - Erode to Mettupalyam is 96 km it just took 2 hrs and charged Rs 78) the bus reached Mettupalyam bus stand and i found I am really hungry and thirsty as well. Bought a bottle at the bus stand and drank almost a litre of water like a whale. It was 2.15 on the clock, i could figure out the bus stand to Ooty via Coonoor but food first. Just opposite the stand , there was one small ANL biriyani shop.Not very attractive, I thought for two times should I go in , but I was damn hungry and somehow in my mind I was looking for a coimbatore style biriyani in Seerga Samba rice. I ordered a chicken biryani. It was served on a banana leaf with gravy and onion . The portion was quite good but the moment I took the rice and a Lil bit of chicken in my mouth ; the taste was just bliss. Such a delicacy in such underestimated places, I never expected that. Anyone heading for lunch at Mettupalyam highly recommended. The wholesome tasty biriyani cost me just 120 bucks. Post lunch I took the bus to Ooty and reached around 5.15 and the bus fare was 50rs in TNSTC. The journey was beautiful and the last stretch from Coonoor was really good. It was drizzling all the way after 3.30 pm which I thoroughly enjoyed. While on the train I booked a Hostel, GO Stops Ooty , which is located at finger post and lil far from the congested Ooty , turned out to be my best choice around . It was really good in terms of comfort, value for money as well as hostel vibe. One heading towards Ooty solo, this property is highly recommended. I chilled the whole evening in our hostel itself, sometimes sitting in the lawn, sometimes interacting with other travelers and also playing snooker in the hostel. I met one fellow traveler who is Bengali and a digital Nomad . Really got along and post dinner gone for a walk in dark together..The sound of silence was so mesmerizing I couldn't describe it in words.Around 11.30 pm i felt a little sleepy and called it a day . But before going to bed Rivu da and i thought of trek to Pine forests and then might plan to Pykara and I will call him around 7am.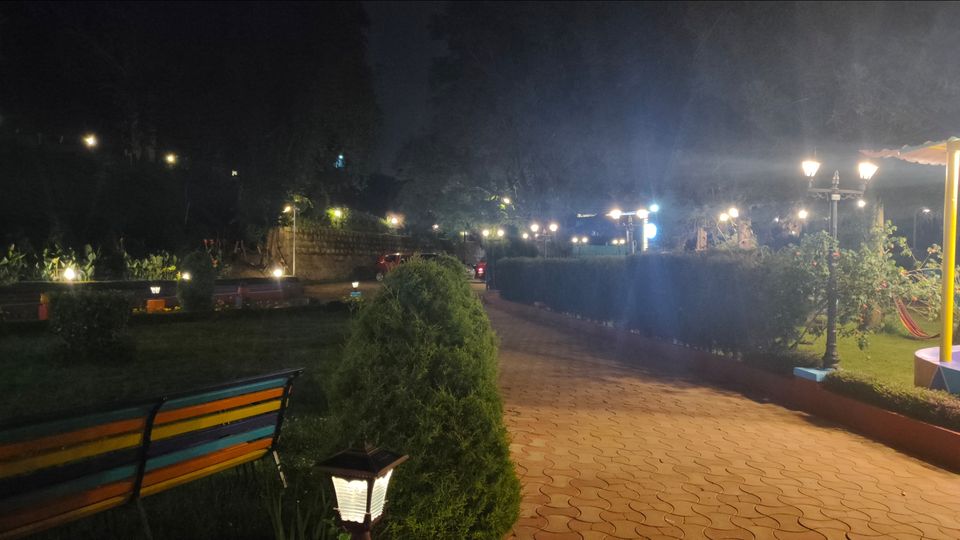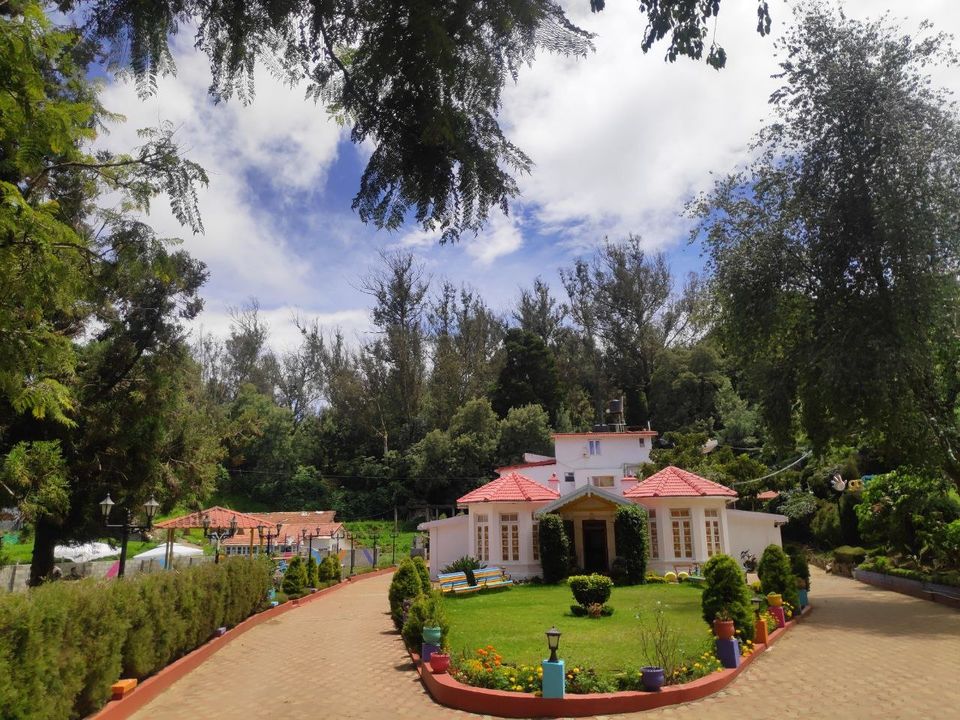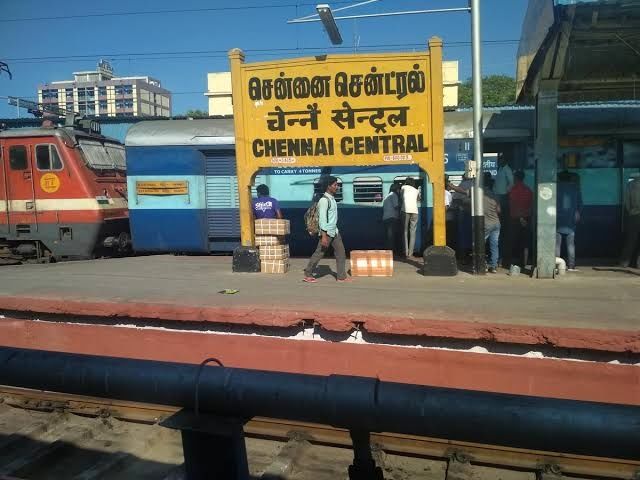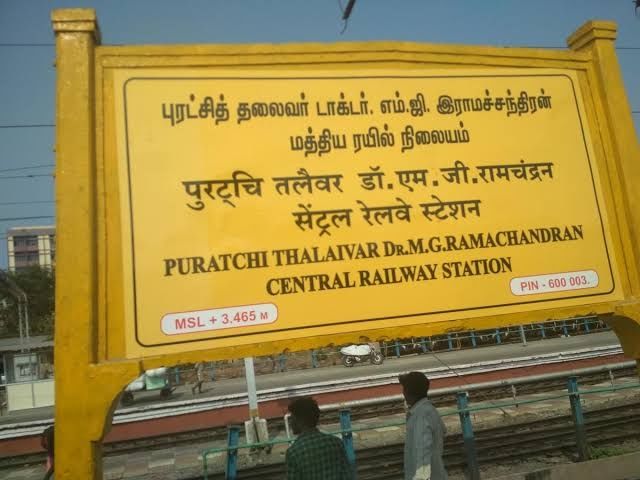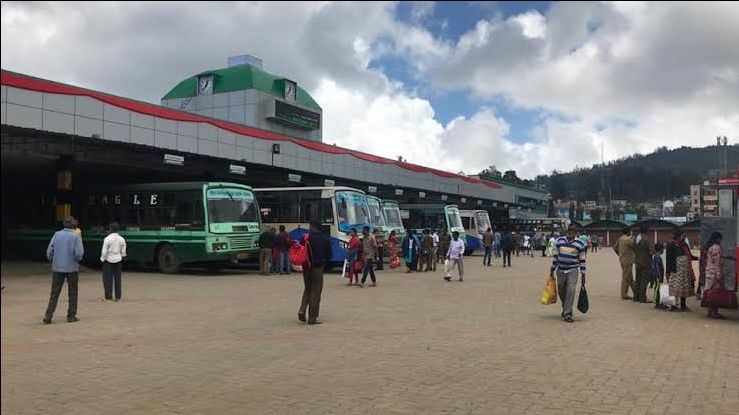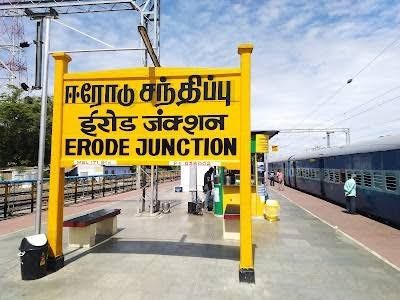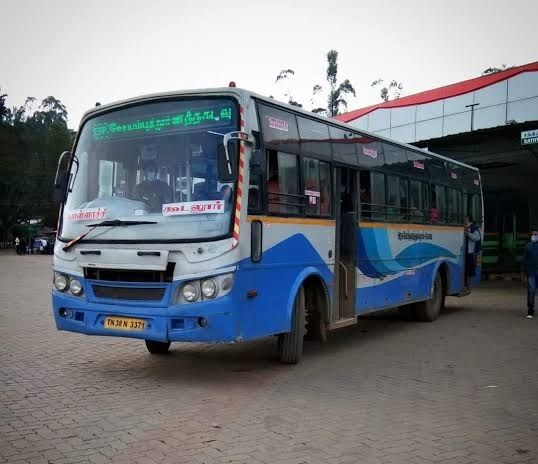 Ooty Pyakkara Kotagiri
I woke up early in the morning around 4.30 . Then again I tried to sleep. It was cold, though the blanket was very comfortable, i checked the temperature outside to be 12 degrees. Around 7 am I called Rivu da after freshening up. While going to bed , i got to know about Kothagiri from a fellow traveler. She showed us pictures which literally were breathtaking. Any way I was not at all interested in sight seeing and main Ooty was damn crowded and commercial which i hate the most. Thus booked in a property which is isolated , and 6 km from Kothagiri bus stand. So early in the morning it was drizzling and it was chilling. We started walking towards the finger post bus stand as we were hungry. Though i did not eat anything , the pongal Rivu da ate from a busy shop looked yummy. I instead had a kattan chai. I didn't have any pull over or umbrella. I spotted a shop and bought both at 900 , quality of both were okish to good . It was raining. Mist and rain created magic around us. We dropped the plan of Pine forest, rather boarded to a bus going through Pyakkara. It's a half and hour by bus, ticket fare 22 Rs TNSTC. We got down at Pyykara around 8.15am. It was calm, serene, and beautiful.We could hear the stream of Pykkara falls. We initially went to Pykkara boat house, a 20 mins walk then the falls . The places started getting crowded after 11.30 . We enjoyed the beauty and game of mist and rain till 1 pm and then thought of going back to our hostel . We reached out hostel around 2, had lunch and i took some rest. Around 3 pm left for Kothagiri. Initially I thought , I have to go to Coonoor first then from there i will get a bus, but I was wrong. I boarded a TNSTC direct to Kothagiri and grabbed a front seat and enjoyed the beautiful journey, passing a Lil from Dodabetta at Rs 23. I got down after a beautiful bumpy ride at Kothagiri around 5.30. It was drizzling. I took a glass of tea with varkey ( local cookies) and just drenched in the vibe . After 25 mins or so, I couldn't find a bus to my place and negotiated with an auto for Rs 350. It took 25 min more to reach my property. I must say it's a beautiful wood house and one of the best decisions I made the previous day. The whole evening i enjoyed the solitude and the silence. I could see two byson near me and another herd the next morning. Dinner was home made Daal , Roti sabji. It was a great day. Around 9 pm stars started to appear and I was stargazing till midnight followed by my night walk. And around midnight or half hour past midnight i called it a day waiting for a new fresh morning.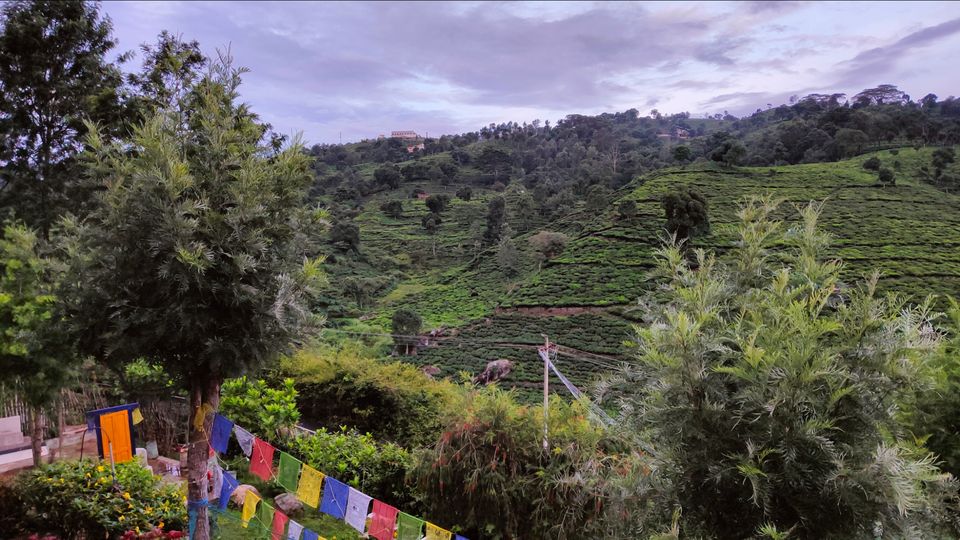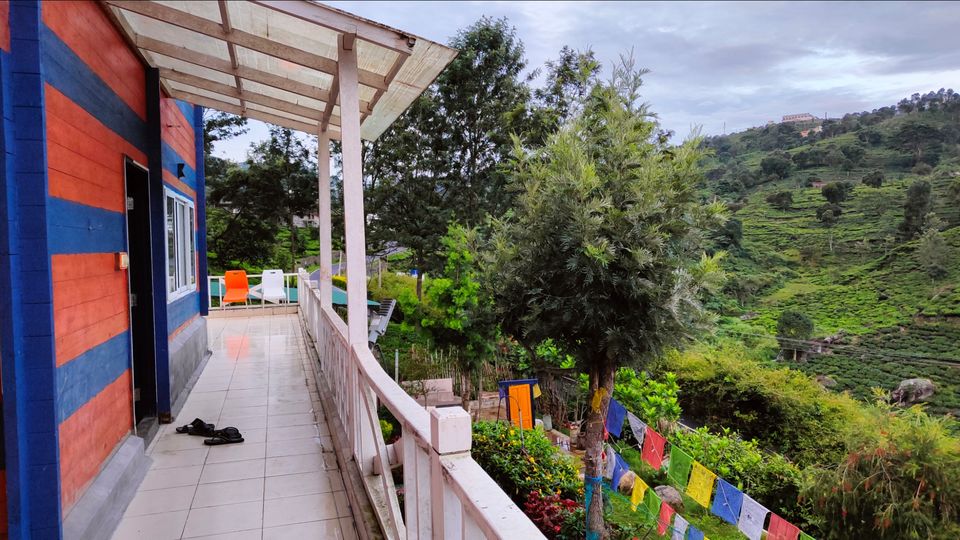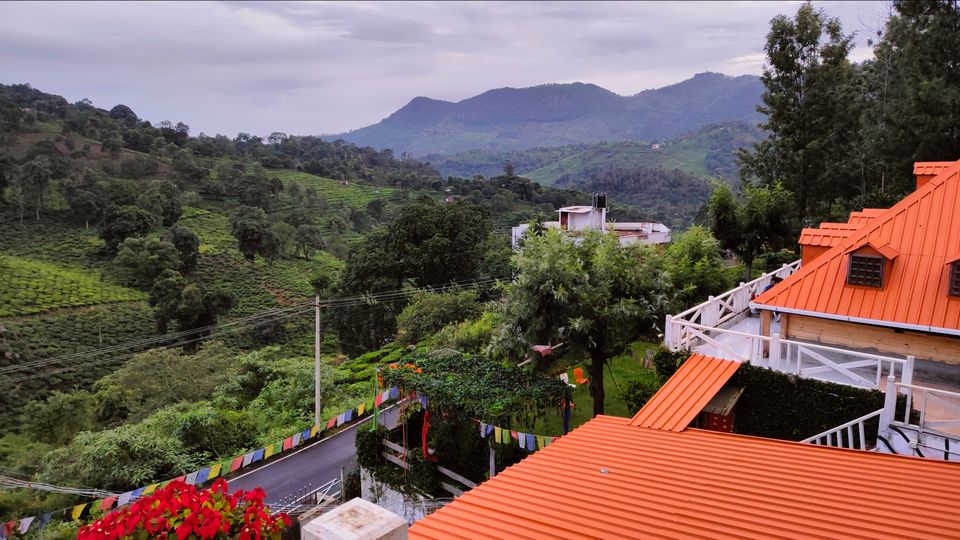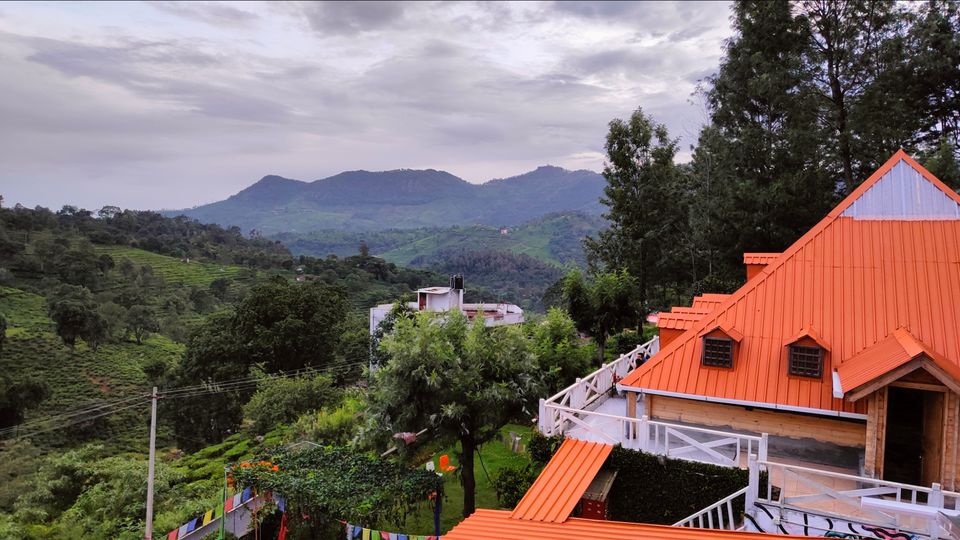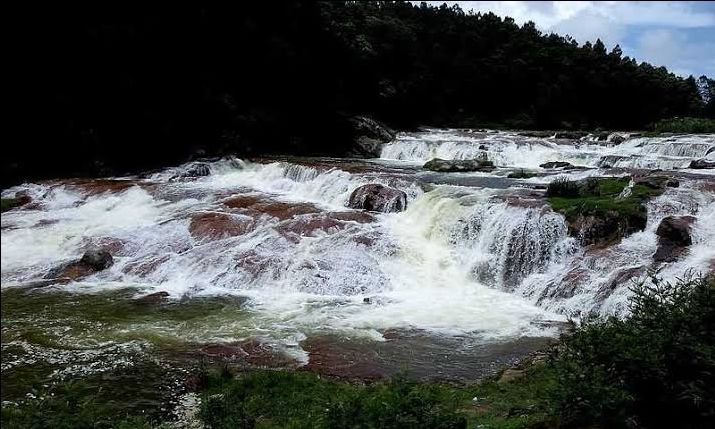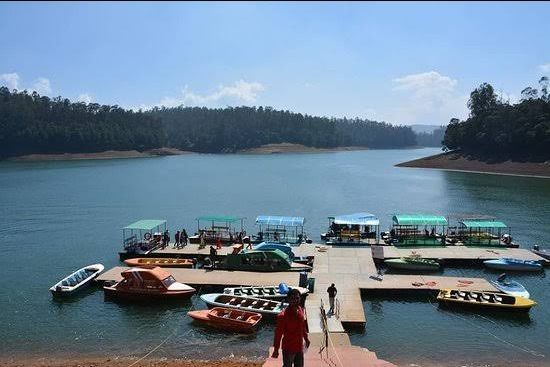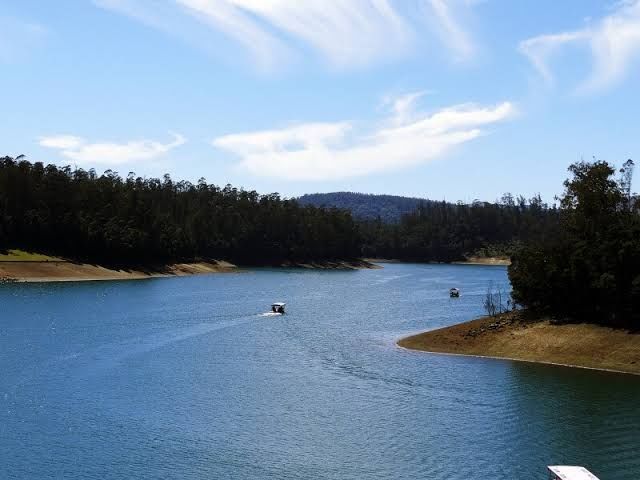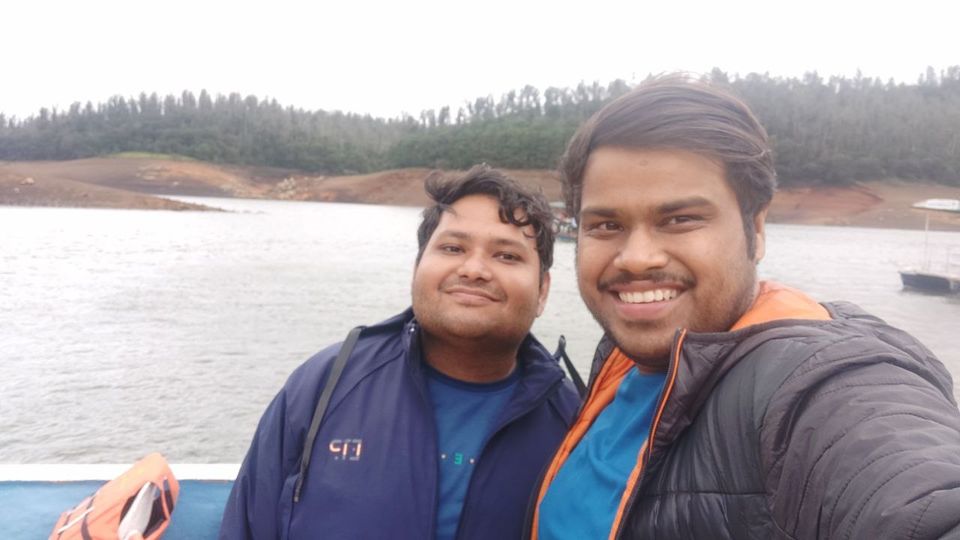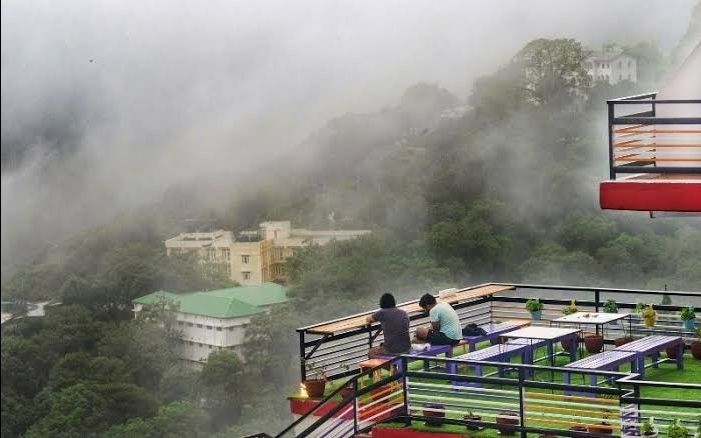 Kothagiri Coonoor Ooty Mysore
I knew today is the last day and I have to be back by the next morning. I was looking for something different today. I woke up around 7 am , and thought why not jungle. Last time my mom said Ooty to Mysore's journey through Mudhumalai and Bandipur was just too good. Instead of going via Mettupalyam, i thought of giving it a try via Mysore. So I booked a bus at 1.50 pm to Mysore from Ooty - Airavata. It was sunny throughout the day. I started walking to Kothagiri, 6 km hike and reached Aravenu junction which was 3 km and got tired and boarded a bus which dropped me at Kothagiri bus stop in 10 mins and charged 10 Rs then headed a bus towards Coonoor. The journey was beautiful and best among all. The coonoor outer is serine. Next time I want to spend two days on coonoor . I reached coonoor around 9.45 , had breakfast and proceeded towards Coonoor railway station. Luckily I got a ticket on the toy train and started my journey back to Ooty. Everybody knows how it feels to travel on a toy train in a mountain with such a landscape. I reached Ooty around 12 and headed towards the bus stand. The bus left Ooty at 1.45 . The road up to Gudalur was full of tea plantation and after that it was a dense jungle of 2.30 hrs up to Gundlupet.On the way we spotted 8 elephants and 2 kiddo elephants ( too cute) multiple herds of deer and lots of money. We had our lunch with masala dosa at Gundlupet. The chutney made me remember that i'm in Karnataka . The bus reached Mysore at 6.40 pm. I packed my dinner and rushed to the station to catch Cauvery express and luckily got it. I reached Chennai early in the morning but inside i was not happy to say bid aidu to Nilgiris.
PS : My total expenditure including everything from Chennai to Chennai was 5700Rs. While coming back i took Volvo to Mysore and Mysore to Chennai i booked in 3rd AC tatkal included in the price
The Nilgiris banner plastic ( the moov needed) and they made water ATM everywhere. So if you are traveling, keep your own bottle.