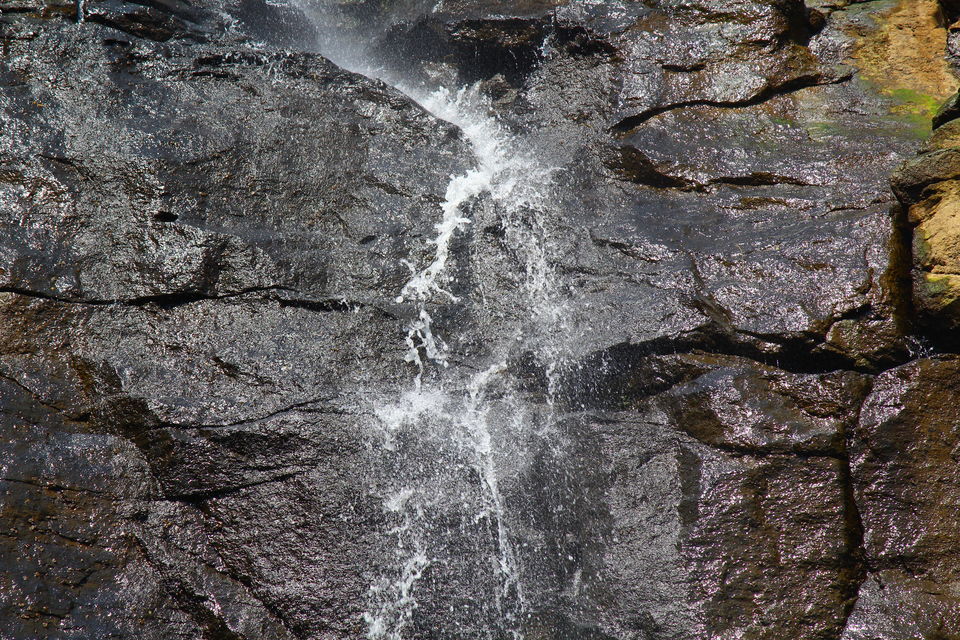 Kolli Hills or as it is called in Tamil Kolli Malai is a small hills located in Namakkal district of Tamil Nadu. It is about 356 km from my home in Chennai and takes a ride of about 6 - 7 hrs. The place is well known for a small and famous temple, two waterfalls zone, cool climate, booze and for most importantly a mountain with 72 hairpin bends.
My companions along this ride were my friends from office Ram, Paranjothi & his cousins. At around 7 AM i started from home and met Paranjothi and Ram near Perungalathur, Chennai. From there we start for ride. Since we started too late in the morning we god stuck in heavy traffic near Chengalpattu Toll. We were riding a Pulsar 200 NS, Honda CBR 150, Royal Enfield 350. By the time we crossed the toll it was around 9 AM in the morning. We stopped for breakfast and from here we started to ride continuously. There are nothing to stop by in between rather than for small breaks and a cup of tea.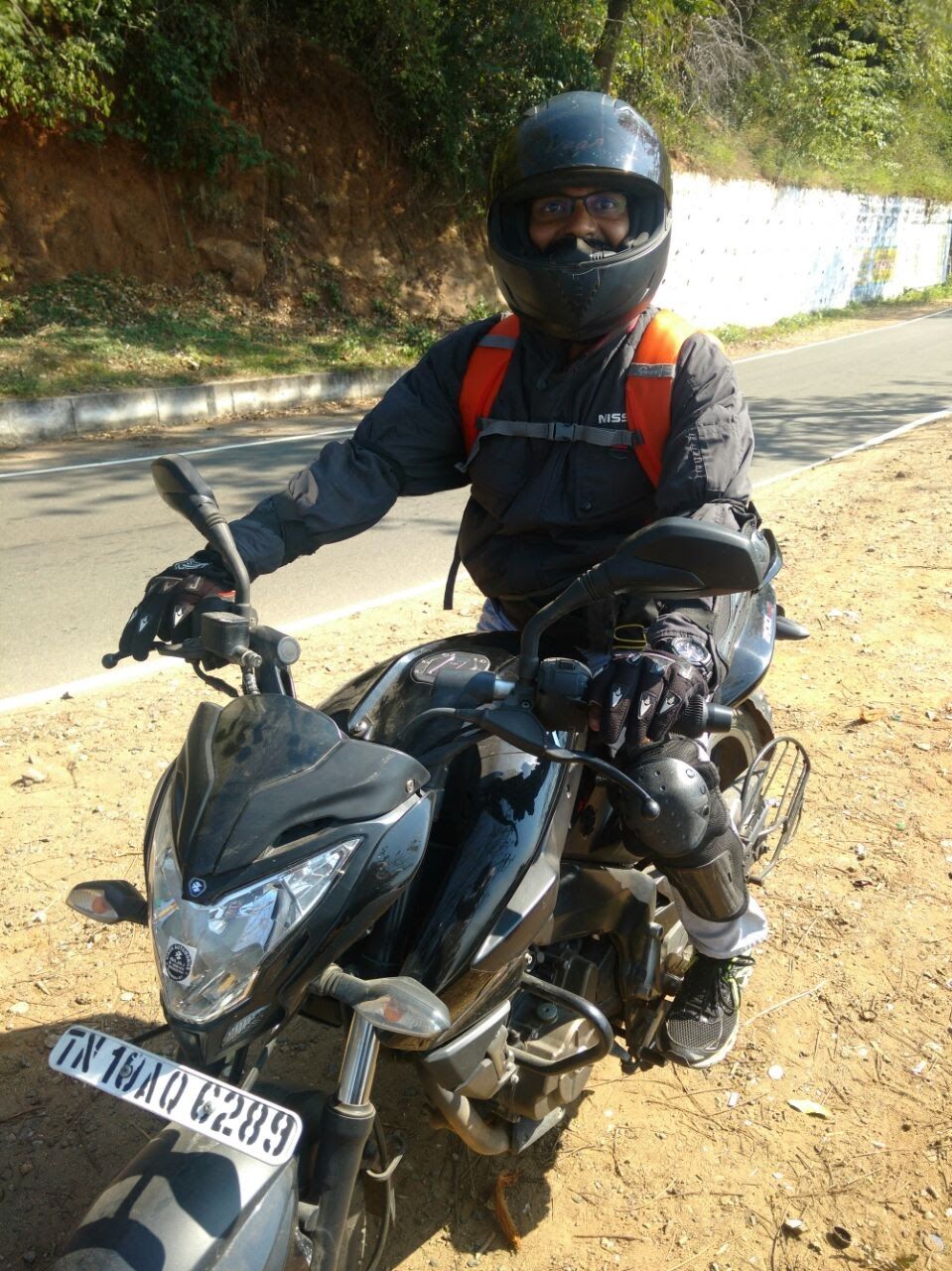 From Chengalpattu it took another 3.5 hrs for us to reach Ulundurpet after we crossed Tindivanam, and Villupuram. After crossing the toll in Ulundurpet, we take a right to travel to Namakal District which is our destination. Once we reached there Paranjothi called to check on his cousins who were suppose to join us. Here we refuel to be on safe side. I meet his cousins after waiting for a very long time. They both happen to be doctors and should something happen to us they are there to help us, ha ha, funny.

Anyways here we join them and start to climb the mountain, i come across the first hairpin bend. I was a excellent to ride and take the bend. I started to count and then came the next one and one after that, etc etc. I stopped counting and started to enjoy the bends and the ride to up above the mountain. By now it was noon and i was starving which could be another reason why i stopped the counting.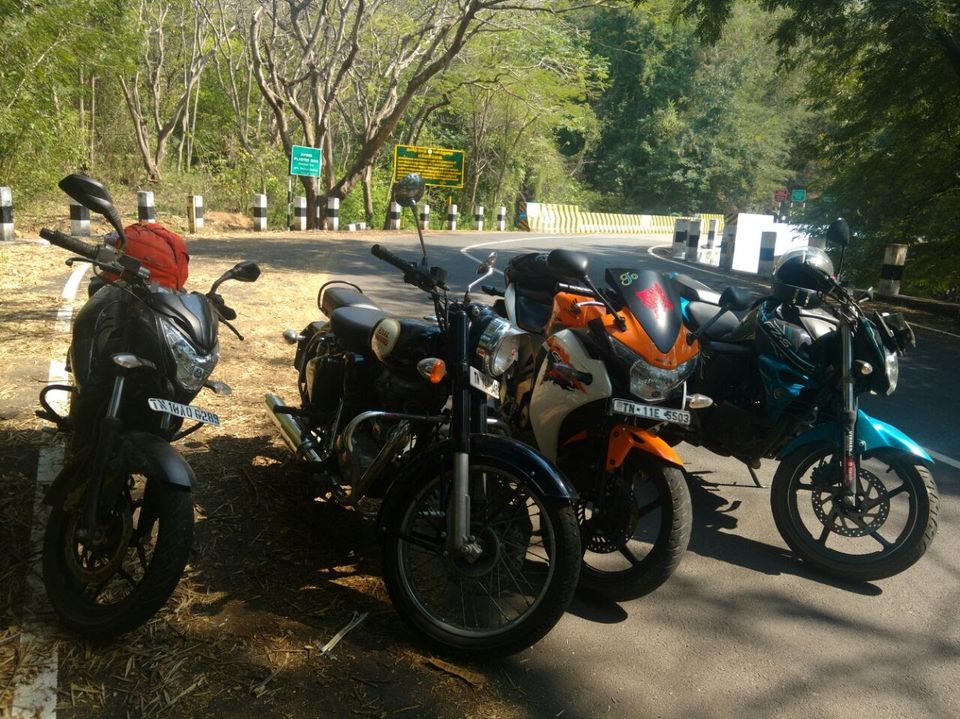 As we ride higher in altitude the climate was getting cold and i could feel the cold winds blowing from underneath my helmet on to face. I lifted my visor and it felt much more fresh than down at the bottom of the hill. we all finally reach to the top of the hill and head straight to the resort / guest house where the rooms were booked. I order some dinner at the guest house since it was some non vegetarian, the hotel staff requested us to order in advance so they can make necessary arrangements before it is too late.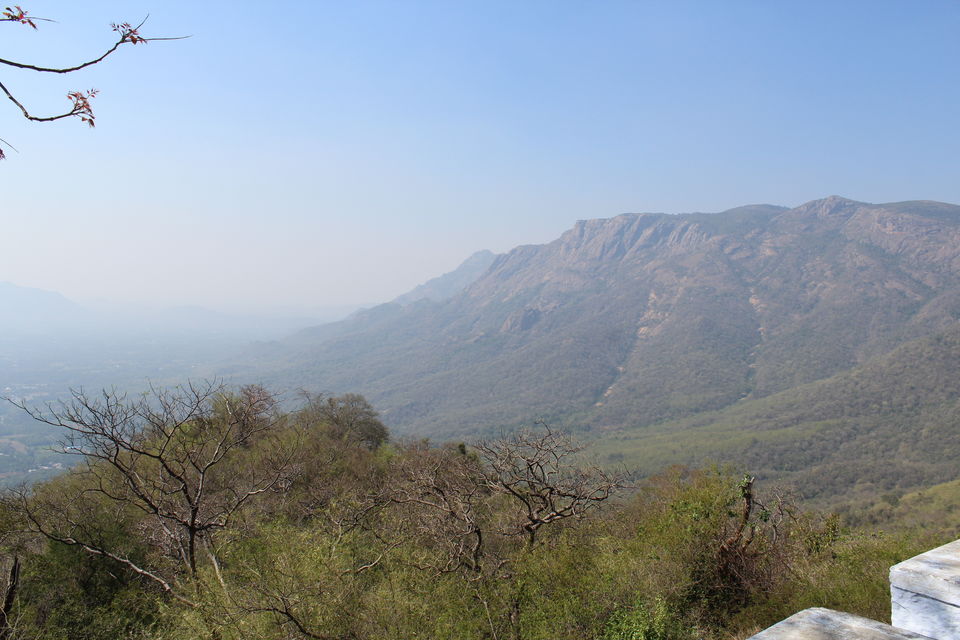 Then we head out leaving our luggage at the room. We have some thing light for lunch and checked with the locals, the route to the first waterfall. We were informed that there was no water since there was rains at all. I was a little disappointed. Yet we decided to ride to the location. It was 3:30 PM by now and we wanted to reach the location before it gets dark due to high altitude.

We somehow reach the location after a ride of 45 minutes. Buy a ticket of Rs 50 each as an entry fee. As we got near the waterfall, i realized the locals were right, there was no water and whatever was flowing was as if the authorities have placed a small hose or pipe for the water flow to make some money and avoid the travelers for getting disappointed (well the fact is there is no pipe or hose but rather the water flow was very low). We still take a dip in the same water. It was very cold and i was shivering initially. Later i got used to it.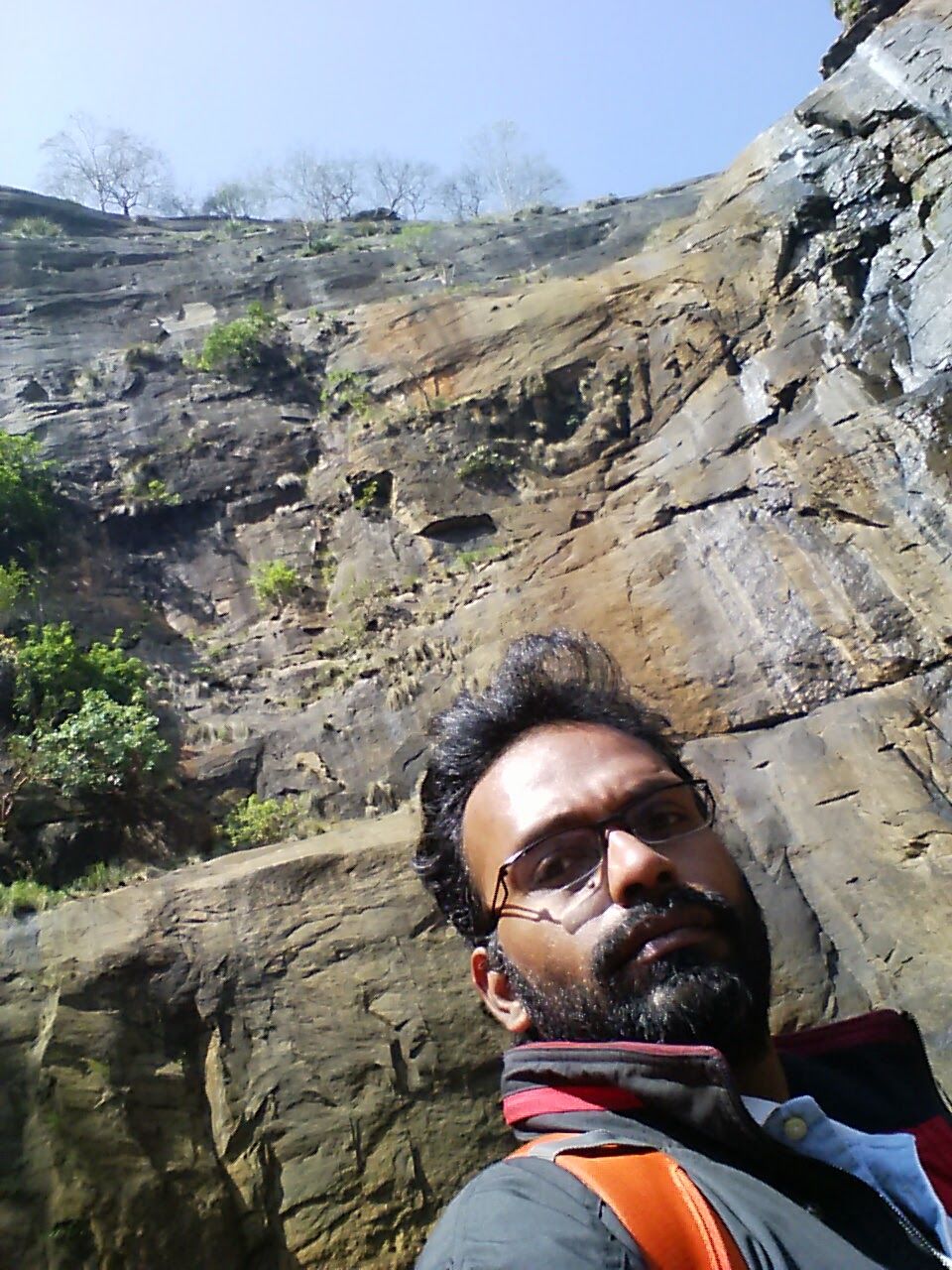 After the dip we ride back to the hotel by now it was around 6 PM and it was almost dark. We stopped at a shop on the way and took some sip of tea. On the way my friends bought some booze at a shop were it was crowded. The guest house had some open space where I requested the hotel staff to arrange tables for dinner. We dine and my friends got drunk and we had a long chat for the night. It was pitch dark and cold outside, as if we were in the middle of a forest. There were others in the guest house as well, some with friends and some with family (although i will not recommended this place for family personally). After a long night of chat we went to bed.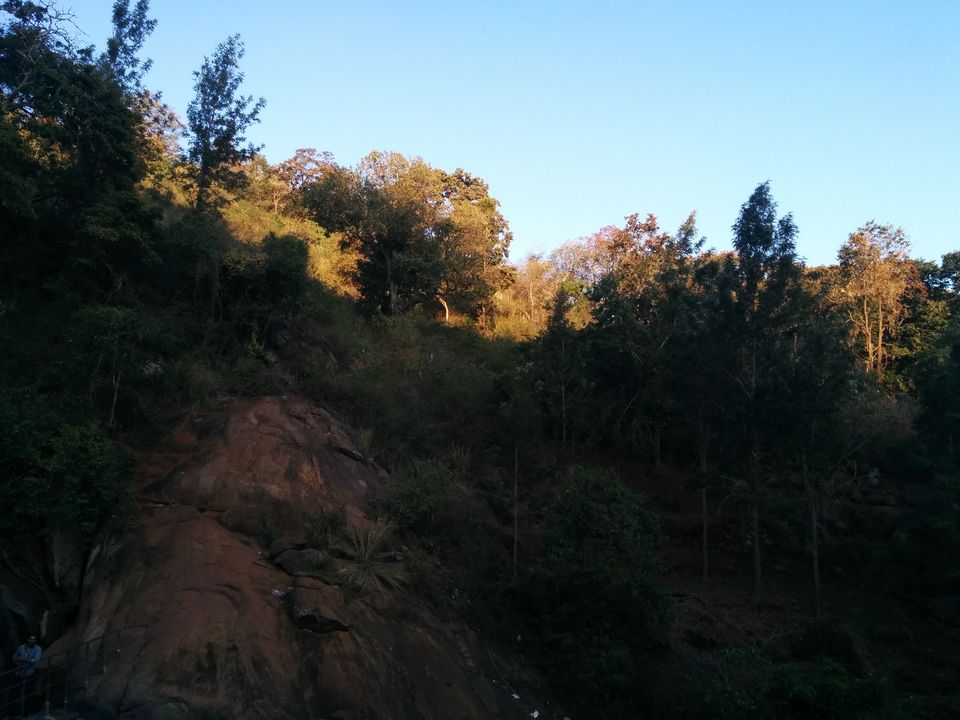 I have a very habit to wake up early and the next morning i was up by 6 AM although i slept for only few hours. The night before we decided to head back to the other waterfall and then to the temple. But since the others were completely out of consciousness they continued to sleep. I went out for a walk and it was full of fog. I was chill outside and i have to grab my hood. I decided to take a walk within the guesthouse which by the by was very huge surrounded by small forest of its own. As the Sun started to come of clouds, the fog was changing into water droplets. I was so quite outside that i could hear the water droplets falling all the way from the top of tree leaves to the floor. I was excellent experience and at some point i didn't even want to move around to hear the sound of water droplets fall to the ground. The essence of sand was great feel.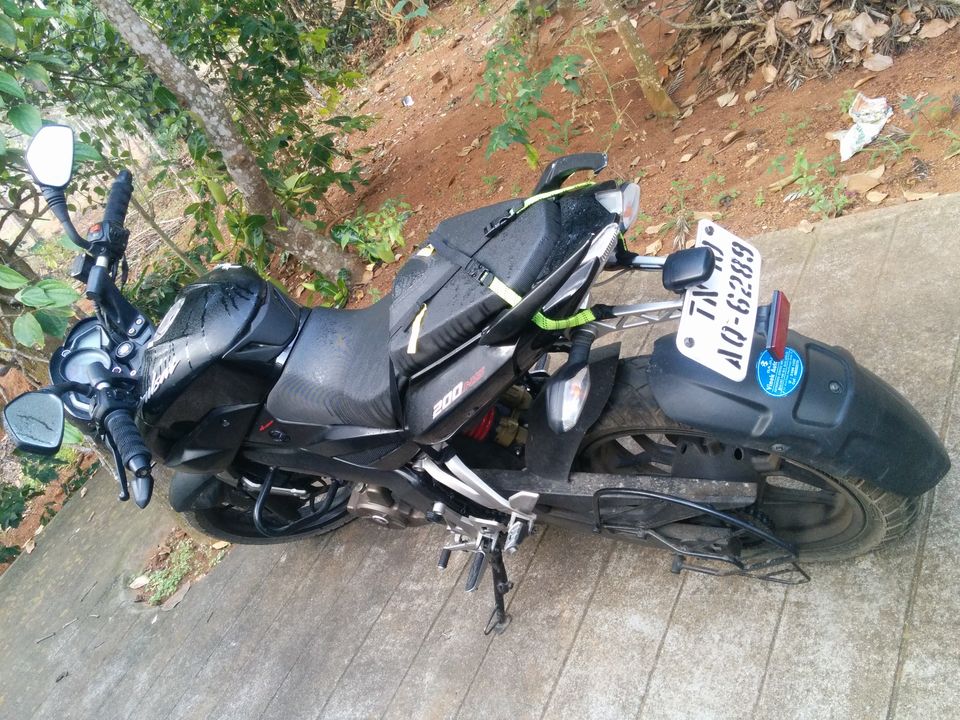 After breakfast at around 10 AM we started to the next waterfall which was like an hours and 15 minutes ride maybe. It was quite opposite to the temple. We had to go down the hill through some steps to reach the point. Once we reached there i saw a lot people enjoying the waterfall. The water at this point was plenty. Had there been good rains that year it would be a splendid view to watch and enjoy the feel of cold natural waterfall bath. My friends took a dip in the water which i was enjoying the rock climbs, taking a few snaps of the things around.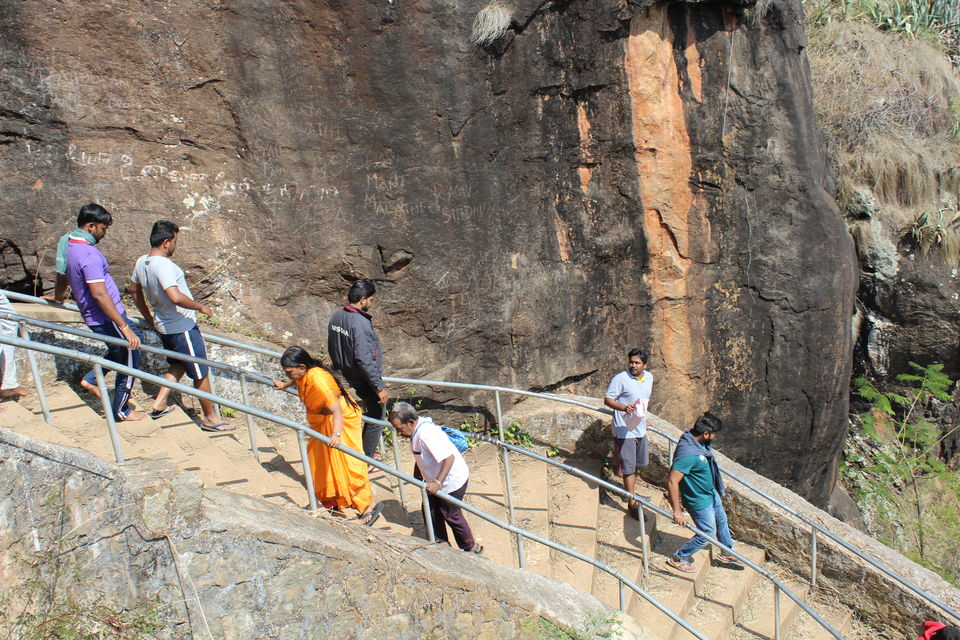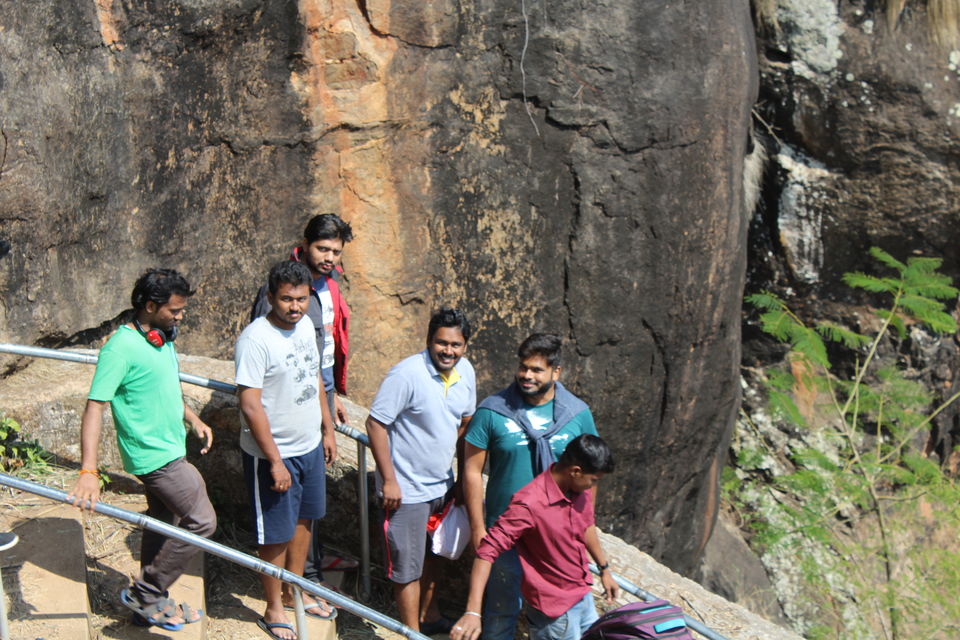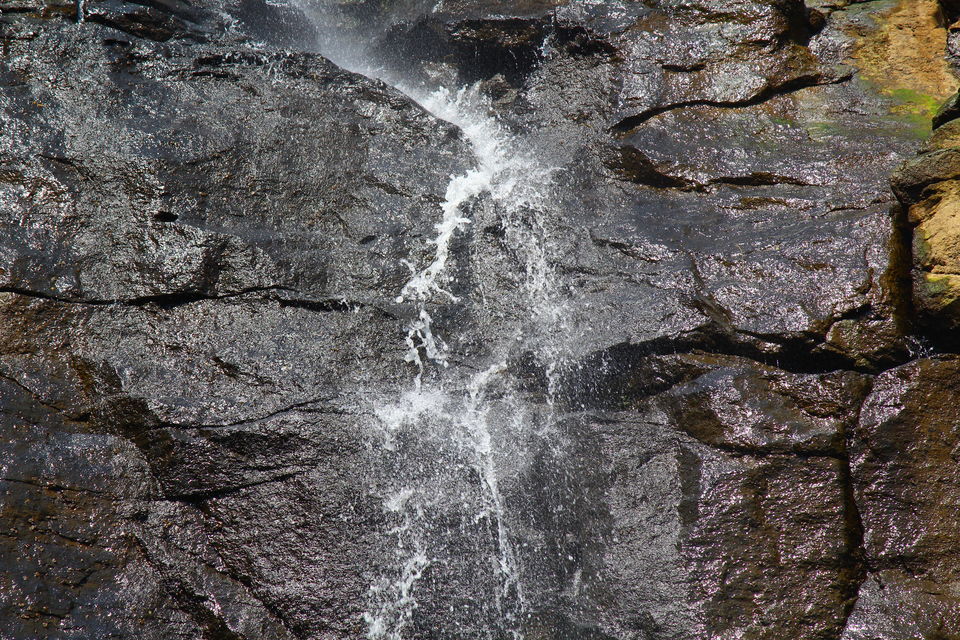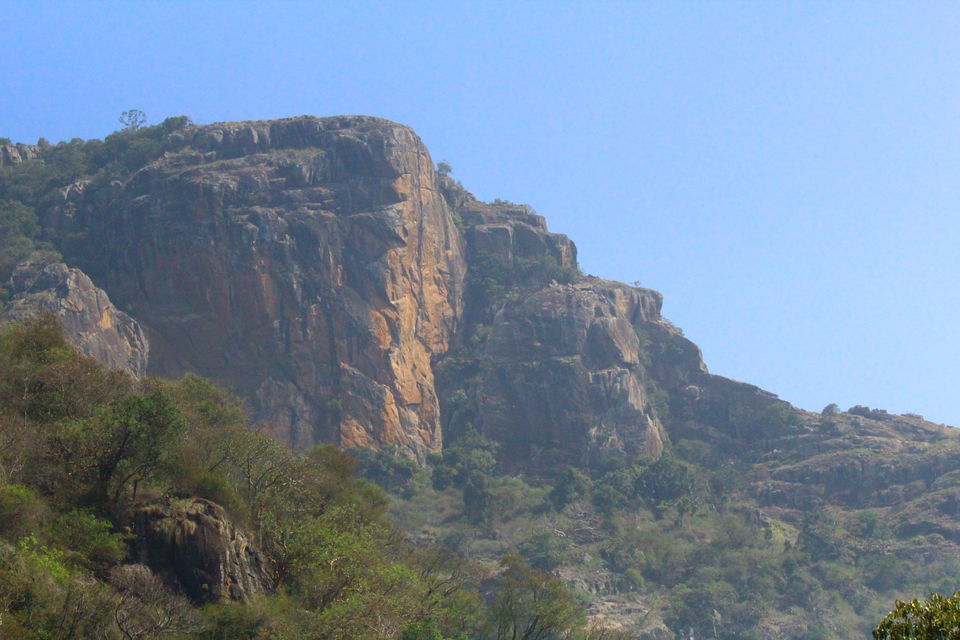 The walk up the hill was tiring. We ran out of water and were grasping for fresh air. I was cursing myself why the hell did i walk all the way down. As we reached the top to the temple we were revealed and immediately head to shop near by and ordered a few glasses of Lime Soda (salt & sweet). We were too late by the time we reached to the top. After discussion we skipped the temple and decided to leave as some of us had to work the next day.

So we started our ride back home at around 3 PM. We settle all the bills which was very high due to extraordinary dinner we ordered. I was not bothered about the bill since i was waiting to ride the 72 bends again all the down to the town.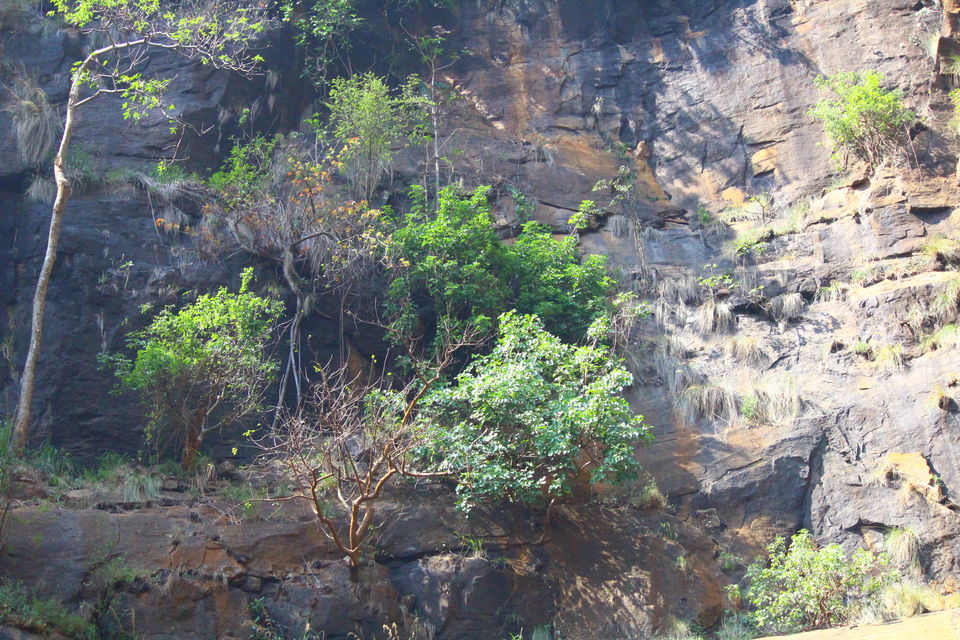 I was really enjoying the twists and turns on the back to the bottom of the hill. It was slow and excellent ride with 4 motorcycles bending to the left and right. After my trip to Len in 2014 this was a fabulous trip by motorcycle i would remember for my life.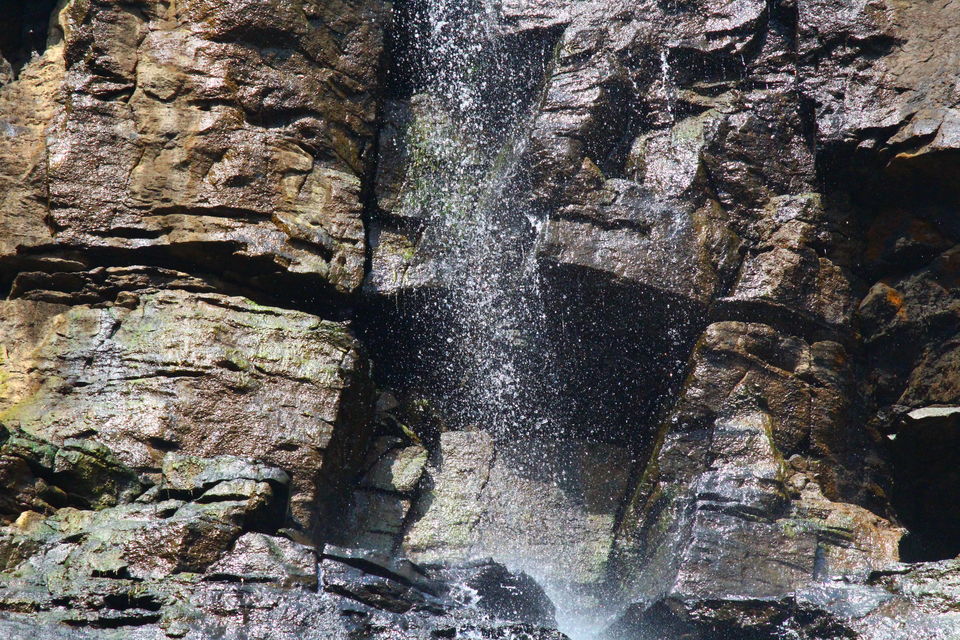 After reaching the city we have some Tea and snacks and bid adios to Paranjothi's Cousins. It was already 5 PM and I knew it was a long ride of 6 hours to Chennai. Although i driving in the night i had no choice on that day and i continue to ride. As usual Paranjothi was ahead of the rest of the two. Myself and Ram were riding slow and steady. Once we reached Ulundurpet, all three met again.
By 11 PM we reached Perungalathur we i bid goodbye to the other two who ride into different part of the city. I had to ride one more hour to reach home. By 00:00 hrs i was back to home with my parents.
The total trip time (with good amount of time at hand) should be 3 days but since we were short of days we finished in 2 days. The total expenses were fuel - Rs 600, Hotel with Dinner per head- Rs 610, Other expenses like breakfast, lunch, snacks and Tea - Rs 785.