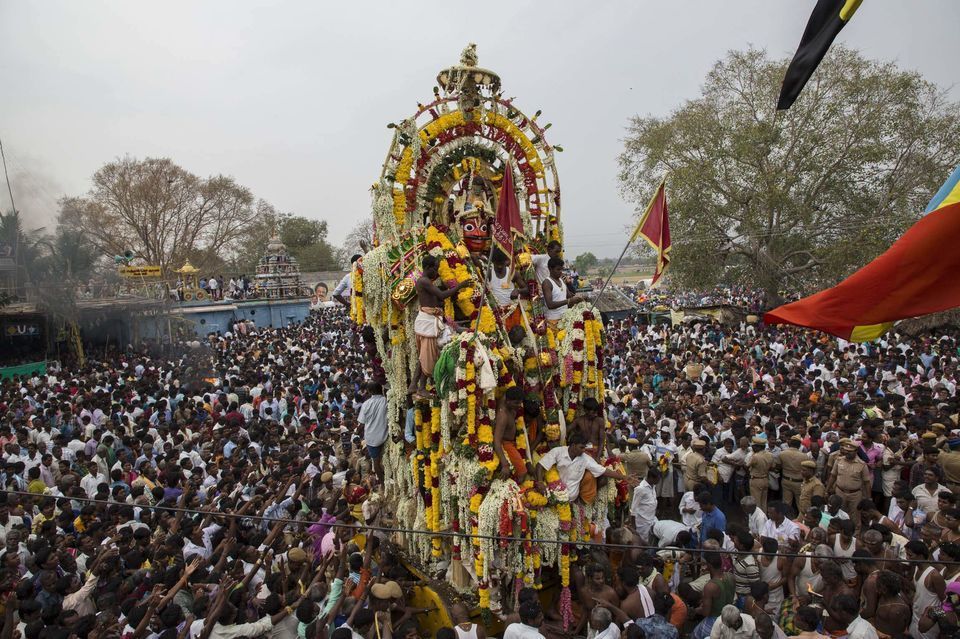 A few weeks back I wrote about popular winter festivals in India. Vibrant and eclectic, these are the perfect mix of culture and history. However, moving beyond festivals for the mass population of the country, there are festivals which have been a part of our country to honour the minorities as well.
Taking you back all the way to the Mahabharata is the Koovagam Festival celebrated in the Koovagam village in Villupuram district's Ulundurpettai taluk. This is the celebration of the identity of the transgenders in our country. This 18- day long festival is very well known, not just within the transgender community but among cultural enthusiasts in the country too. Normally celebrated in the Tamil month of Chitirai which is around April or May, thousands of transgenders travel to this town to visit the Koothandavar temple dedicated to Lord Aravan who is also known as Koothandavar.
Lord Aravan is said to be a son of Arjuna born out of wedlock. According to the Mahabharata, he agrees to be sacrificed to Goddess Kali to end the war between Pandavas and Kauravas under the condition of getting married before his sacrifice. As no one agrees to marry a man about to be killed, Lord Krishna takes the form of a woman called Mohini and marries him. After the ceremony, he willingly offers himself to the goddess, who then devours him.
Also referred to as Aravinis, transgenders are said to be from the lineage of Lord Aravan. Hence to honour him and his sacrifice, each year they reenact the entire sequence of this event. In the first 16 days, there is a lot of dance and celebration with events such as beauty contests and awareness campaigns been done by local NGOs.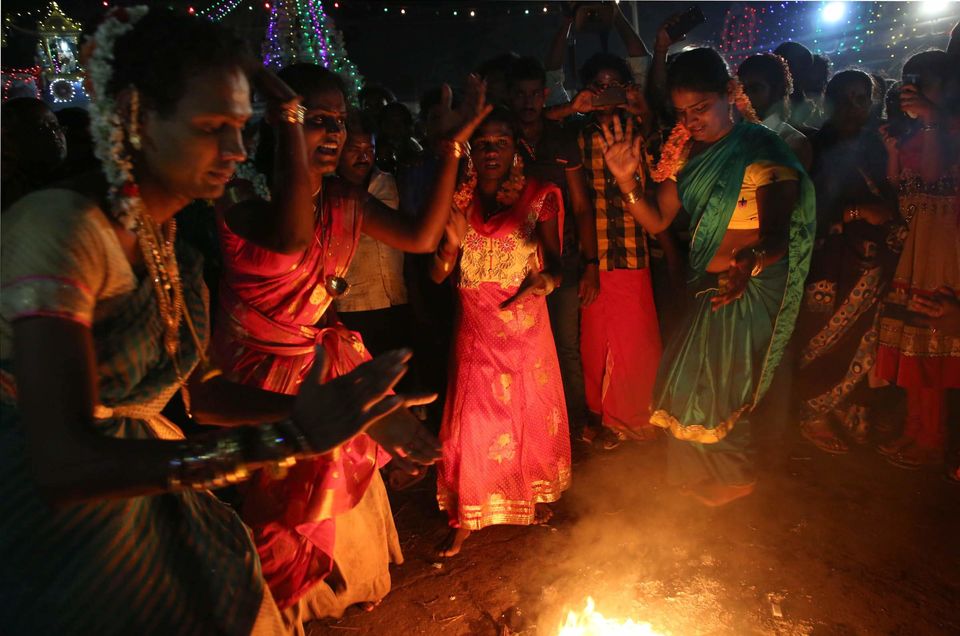 On the 17th day, a huge ceremony takes places with all of them becoming his brides.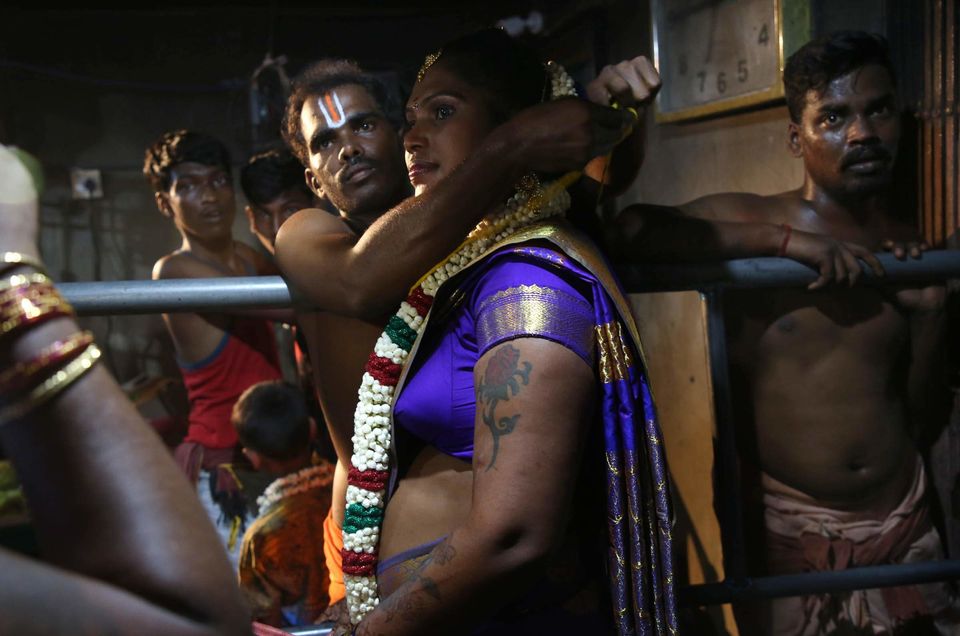 Finally, on the 18th day an effigy of Aravan is beheaded to symbolise his sacrifice and the transgenders mourn his death by becoming widows and taking down their ornaments and thaalis.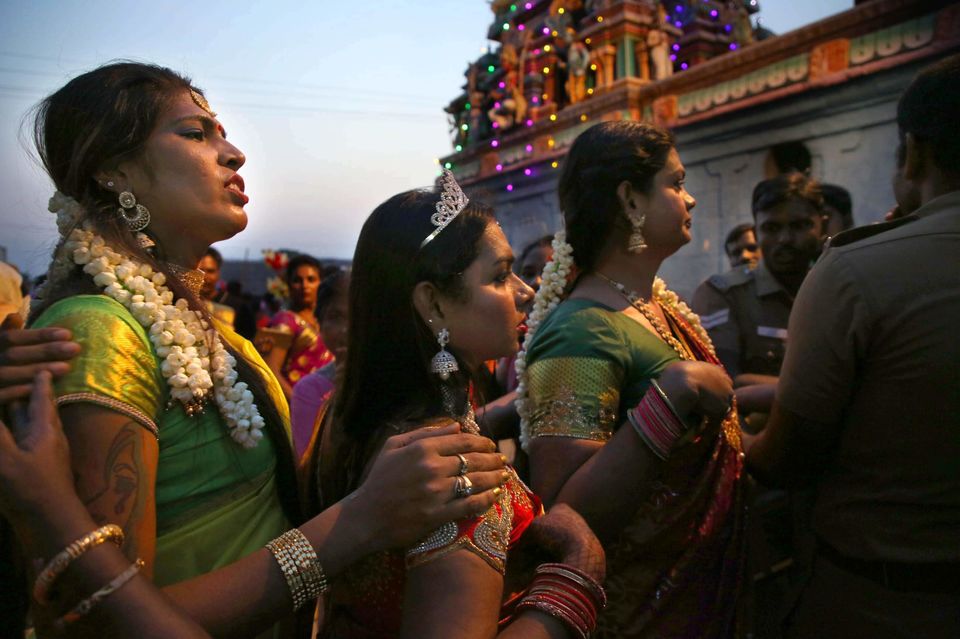 Dates
While the tentative date for this year is 19th April 2019, confirmed dates are yet to be announced by the temple, however, you can get all the details here.
How to reach
By Air: The nearest airport is at Tiruchirappalli Airport (120 km.) and Chennai Airport (190 km.). You can get a state transport bus or private vehicle to reach the festival.
By Rail: The nearest railway stations are Vriddhachalam Junction (20 km) and Villupuram Junction (36 km) both of which are accessible from Chennai.
By Road: You can travel from Chennai (190 km.) via the state highway through state owned buses or private vehicles.
If you have visited any such unique festivals, share your experiences on Tripoto.
Check out videos and more on Tripoto's YouTube page!