Madurai is known for its rich cultural heritage, magnificent temples, and vibrant festivals. The most famous landmark of this city in Tamil Nadu, is the Meenakshi Amman Temple. The temple is dedicated to Goddess Meenakshi, a form of Parvati, and Lord Sundareshwar, a form of Lord Shiva. Besides the prime attraction the temple city of Madurai is also famous for the annual Chithirai Thiruvizha Festival.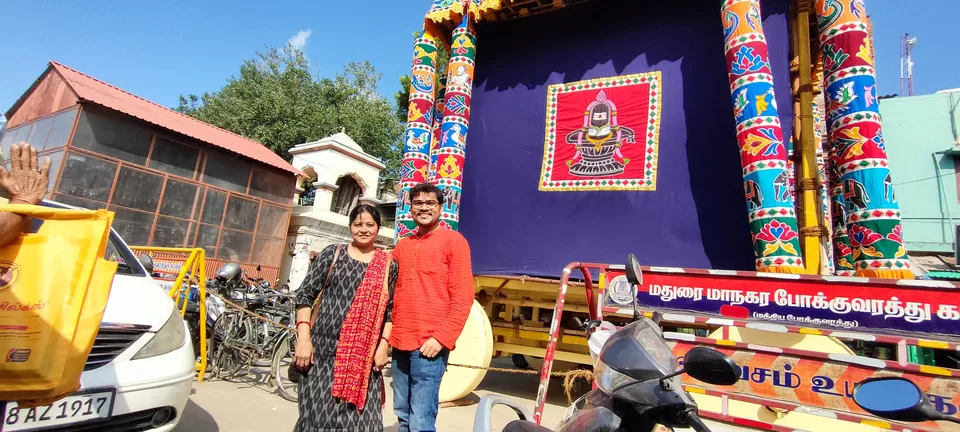 Madurai - A page out of Hindu Mythology
As per Hindu mythology, Lord Sundarraja Perumal (form of Lord Vishnu) leaves his abode to witness the marriage of his sister Meenakshi Amman during this time. In his book, the famous folk writer Tho Paramasivan's has elaborately narrated the significance of Alagar's entry into Madurai, which is celebrated during the Hindu month of Chaitra.
The Festival
The chief priest of Meenakshi Amman temple hoists the Holy flag on the KodiMaram (the golden flag post) of the temple marking the beginning of the month long festial. This is followed by Pattabisekam, the coronation ceremony when Meenakshi is crowned as the divine monarch of Madurai. Lord Sunderashwar, her husband, is crowned as the king for the next eight months. The first 15 days are dedicated to commemorating Meenakshi's coronation and her marriage to Sundareshwar.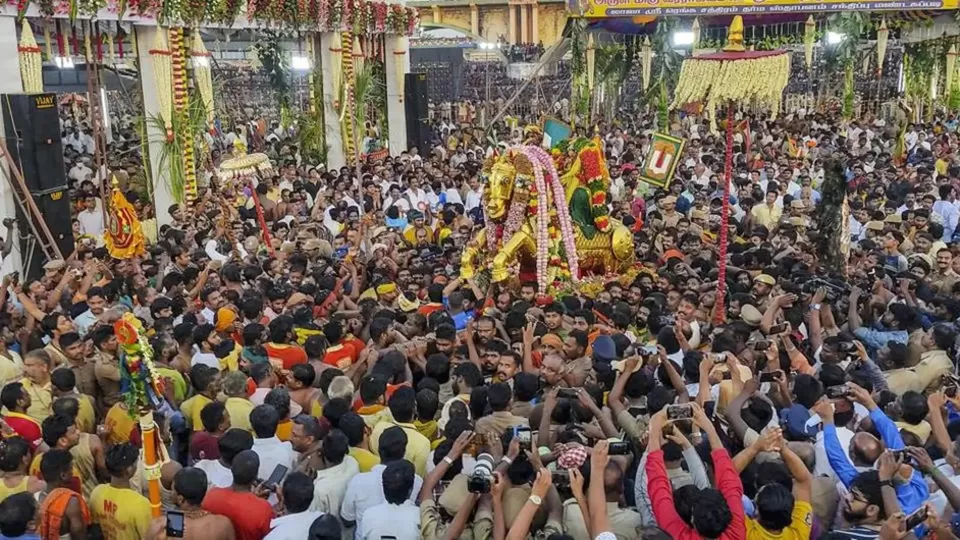 After the traditional wedding of Meenakshi Amman and Lord Sundareswarar, the royal couple grace a grand procession on opulent chariots. This is when Alagar enters Madurai city and offers gifts to Meenakshi and Sundereswarar. During the following two weeks, Lord Vishnu's journey from His shrine, Alagar Kovil, is celebrated.
The 2023 Calender
In 2023, Kodiyetram is scheduled on the 5th of April. Meenakshi Kalyanam (holy marriage) is to be celebrated on 14th of April. If you are willing to witness the festival of Chithirai Thiruvizha chronicle, you must plan for a tour of Madurai right now.
How to reach Madurai?
By Air: Madurai has an International / Domestic airport with fairly good facilities. The Chennai International Airport is a more popular option. The state capital city, Chennai is around 450km from Madurai.
By Train: Trains are the major mode of entry into the city. Madurai is well connected by trains to many parts of India like Chennai, Bangalore, Mumbai and Delhi.
By Road: Madurai is situated on National Highways NH-7, NH-45B, NH-49. Almost all of them are presently being upgraded to multi-lane ways as part of National highway development program. Travel from Chennai and Bangalore will take approximately 8-10 hours.