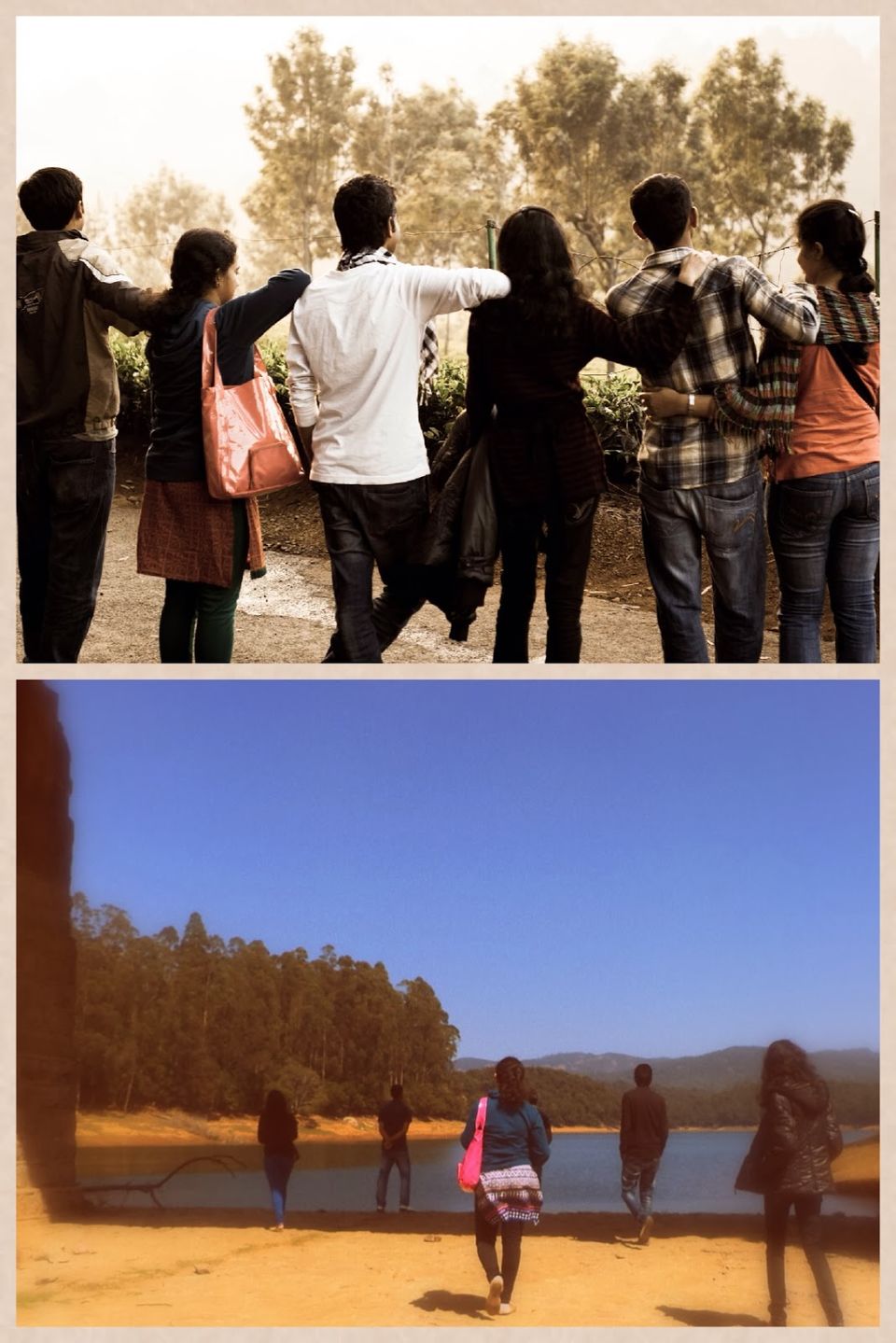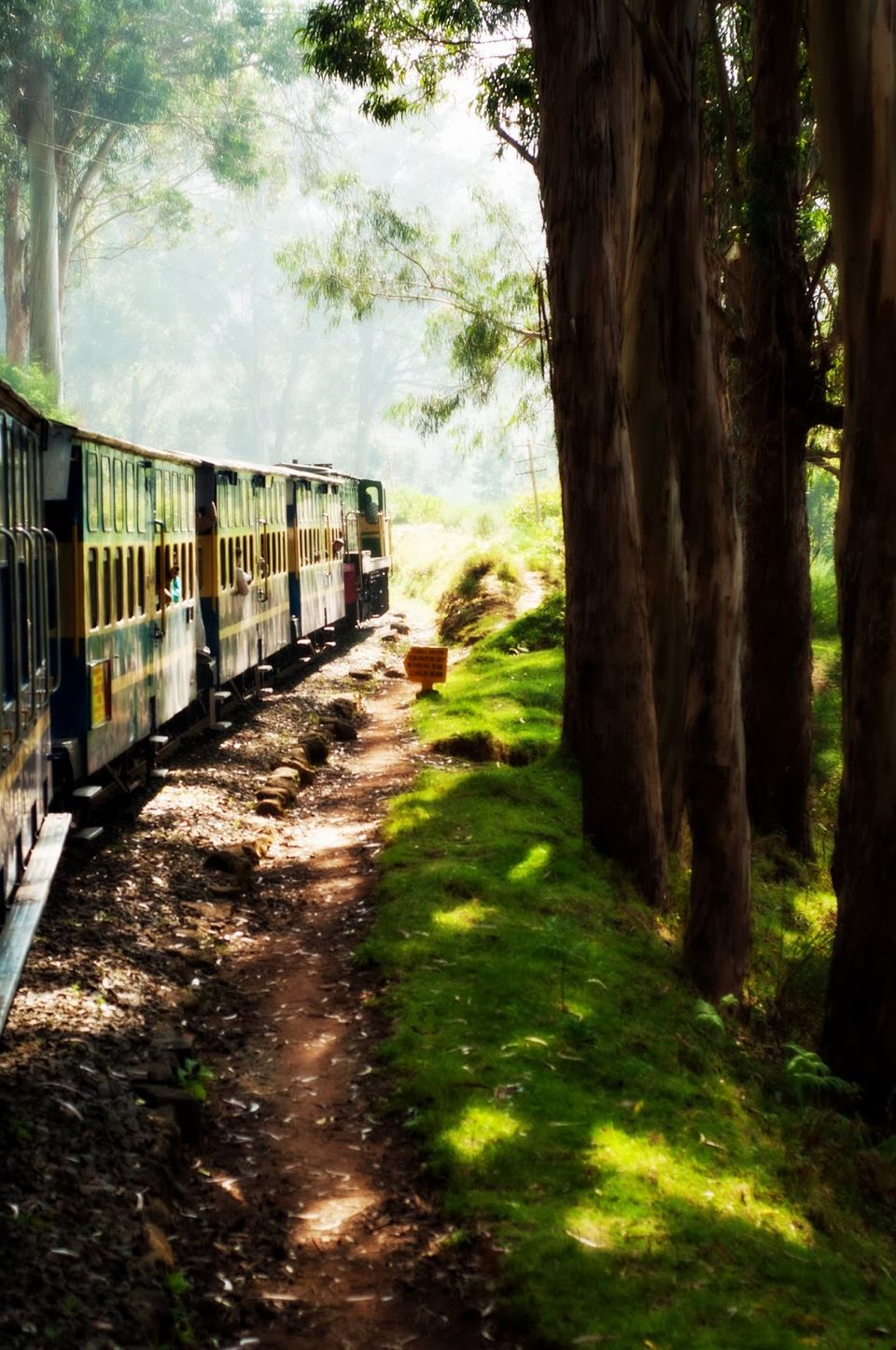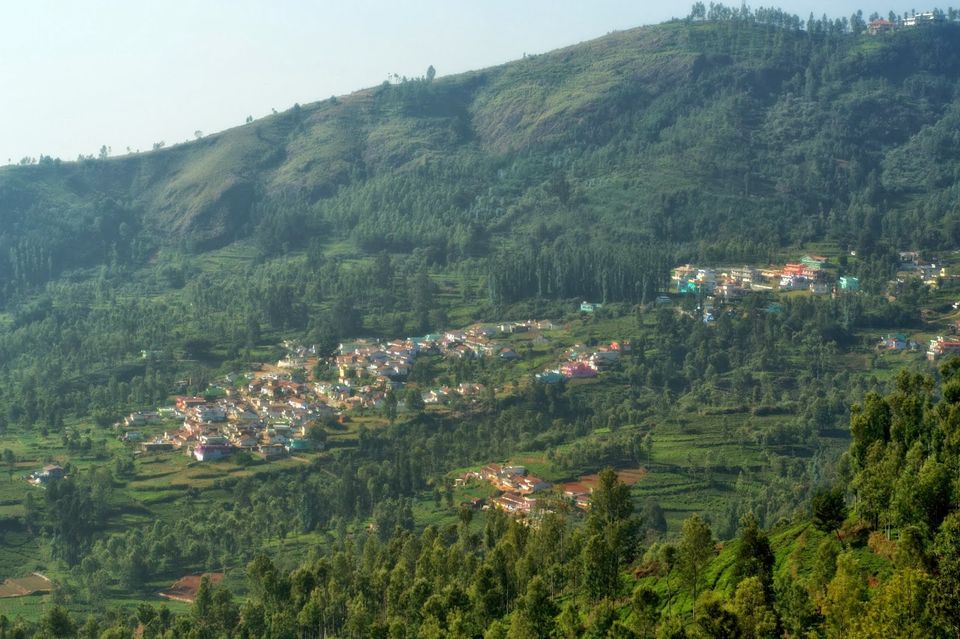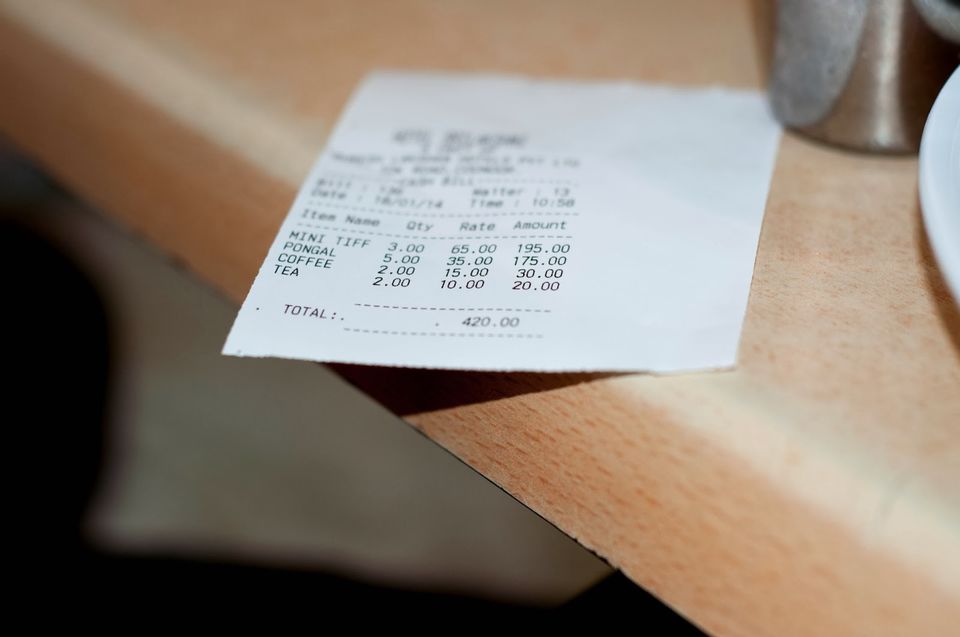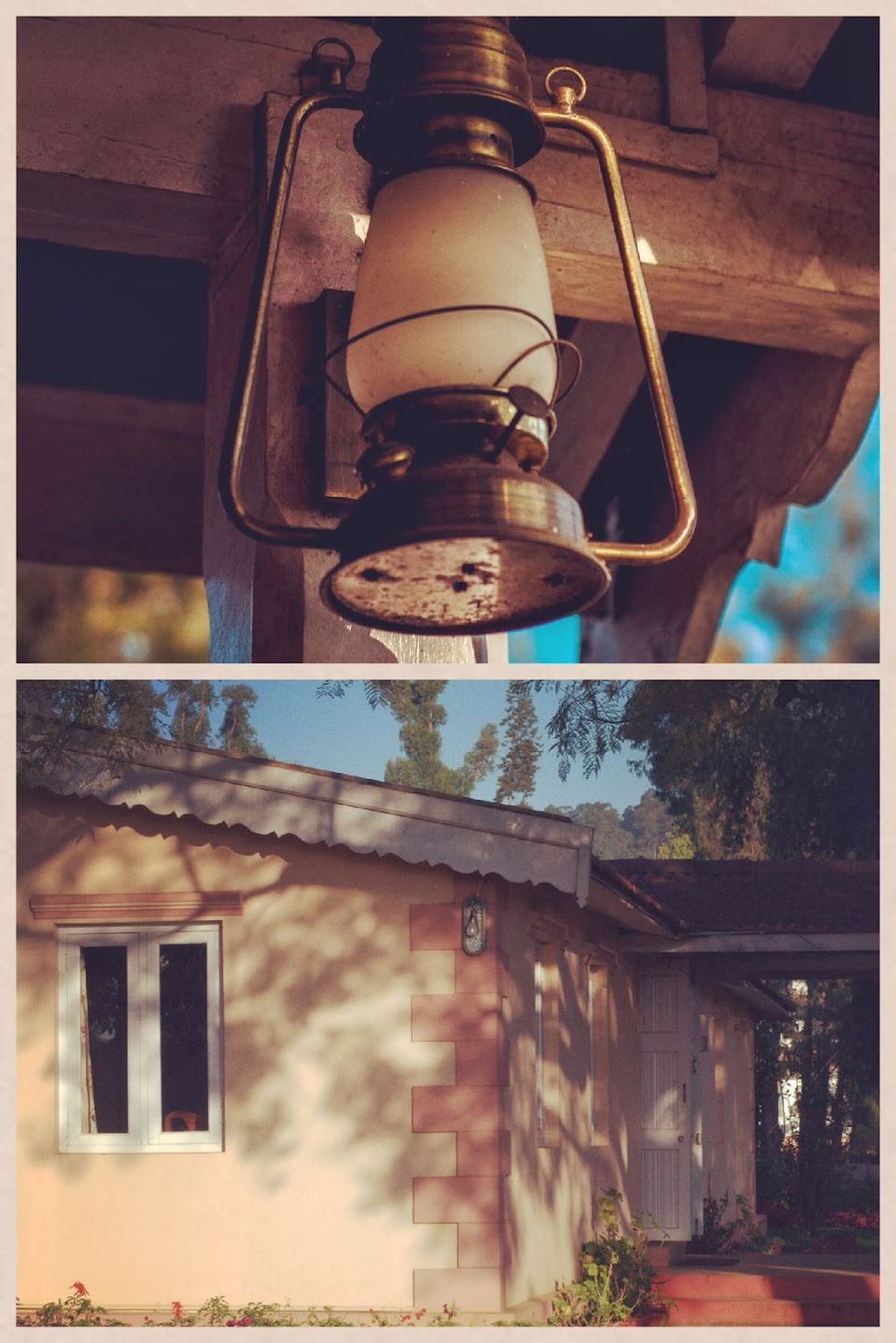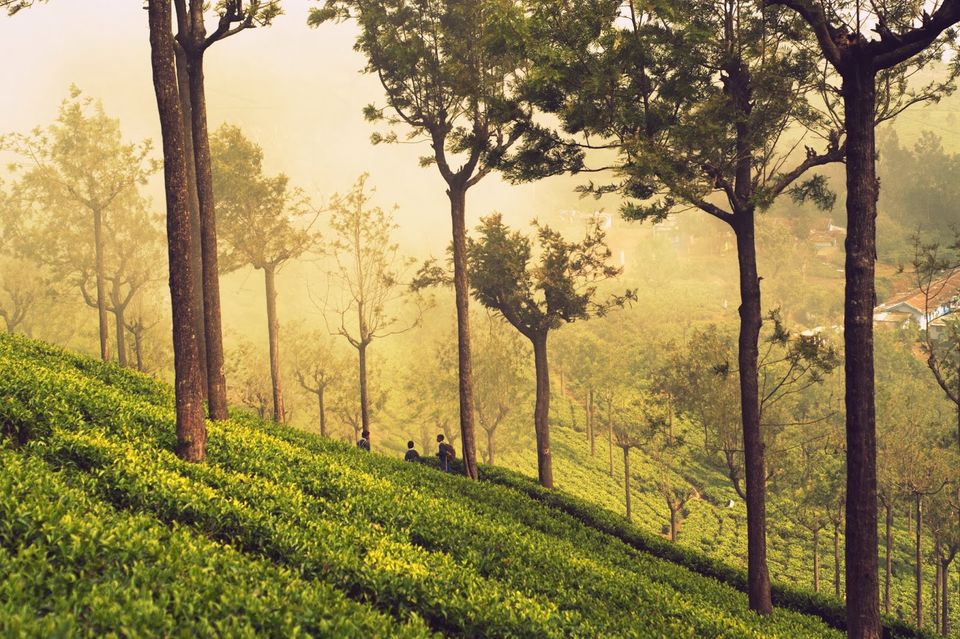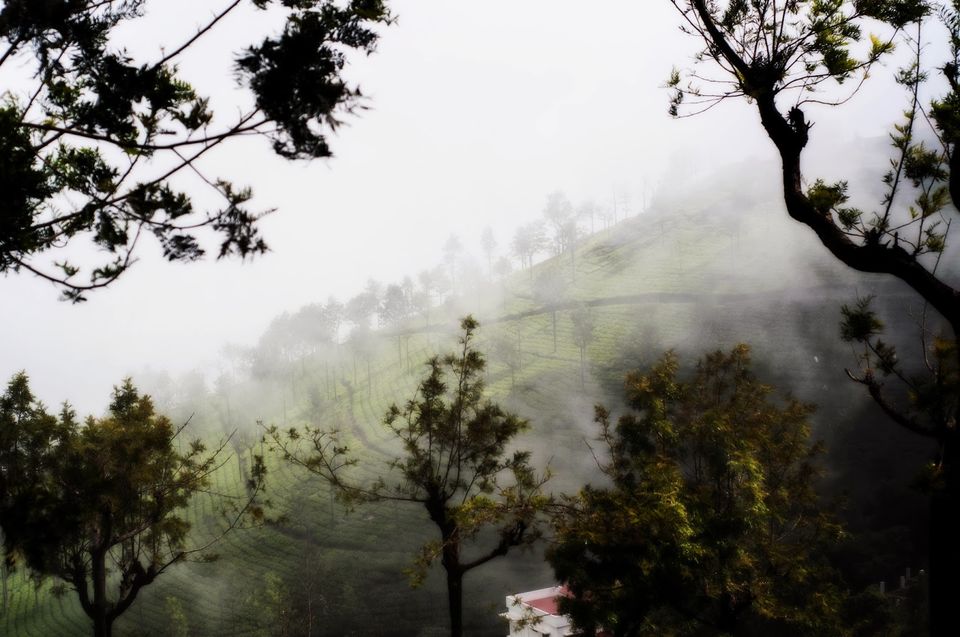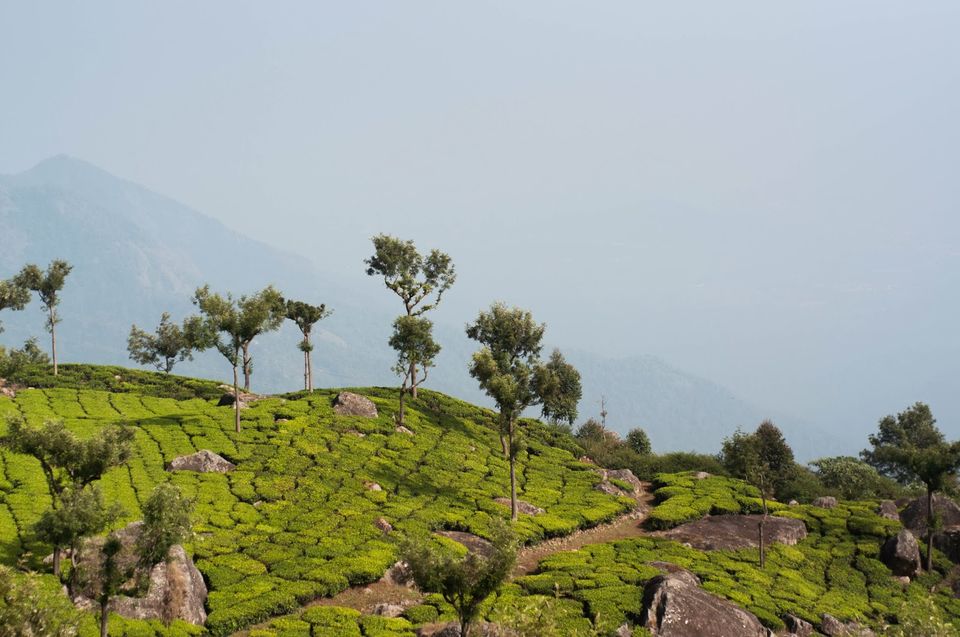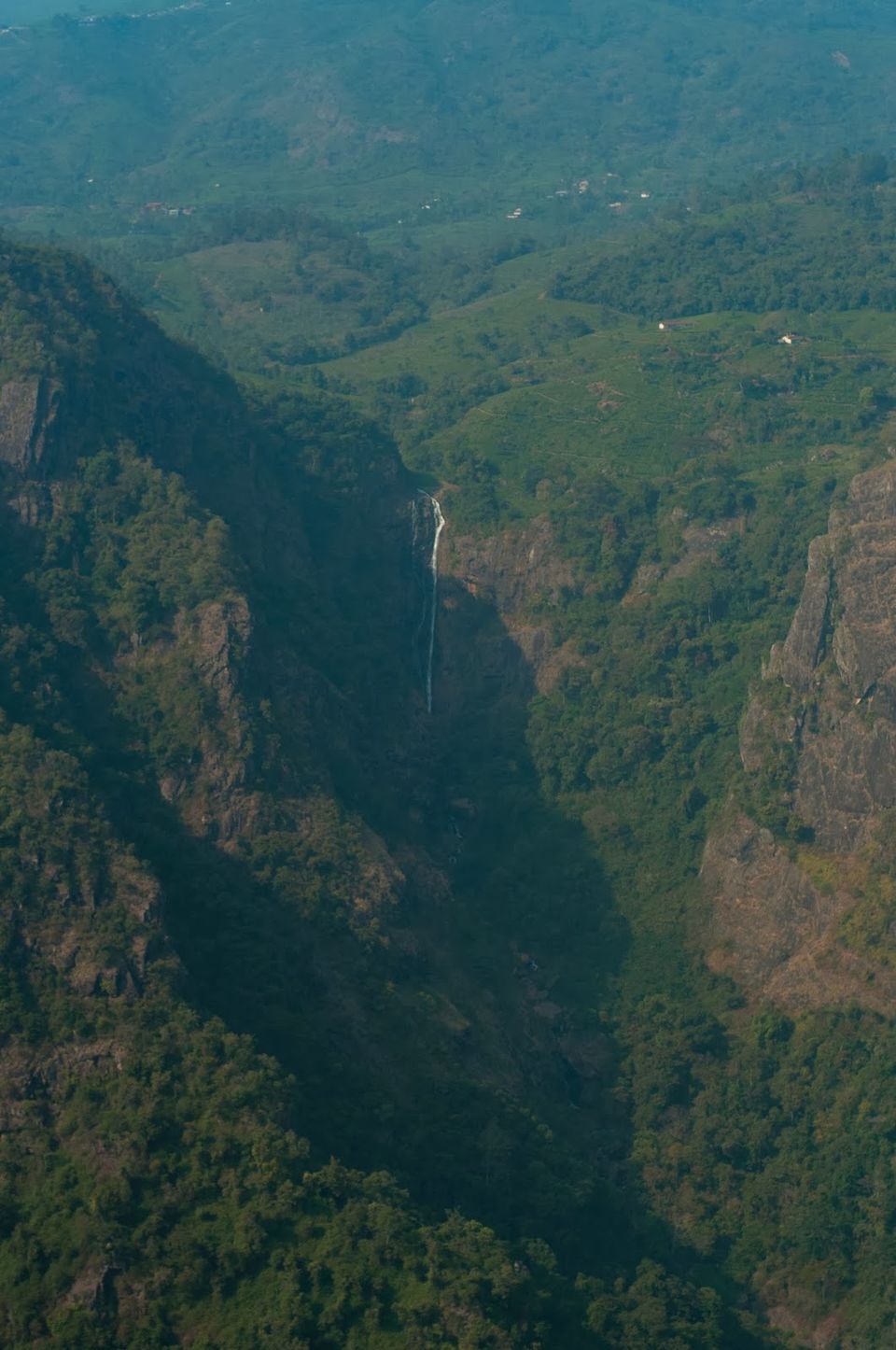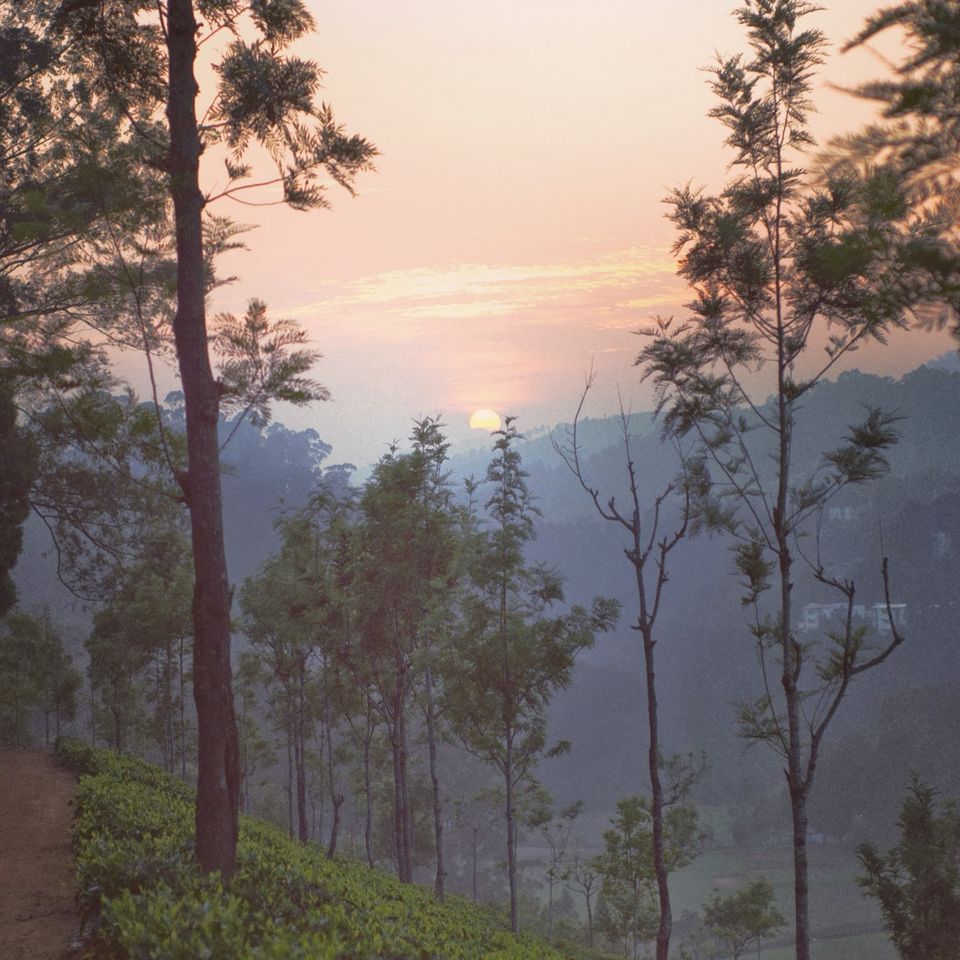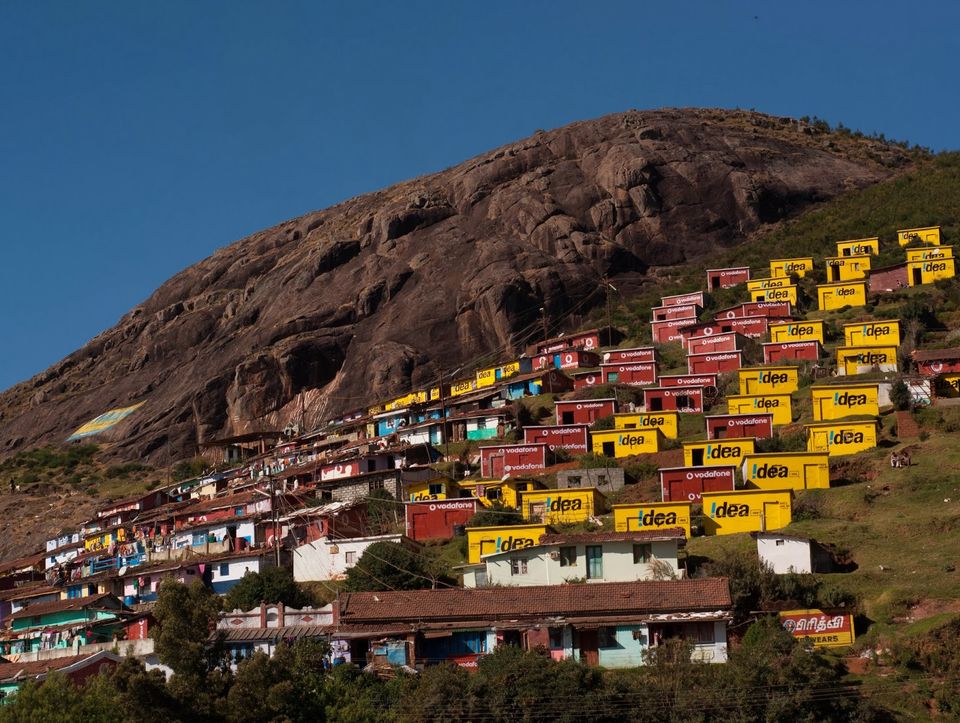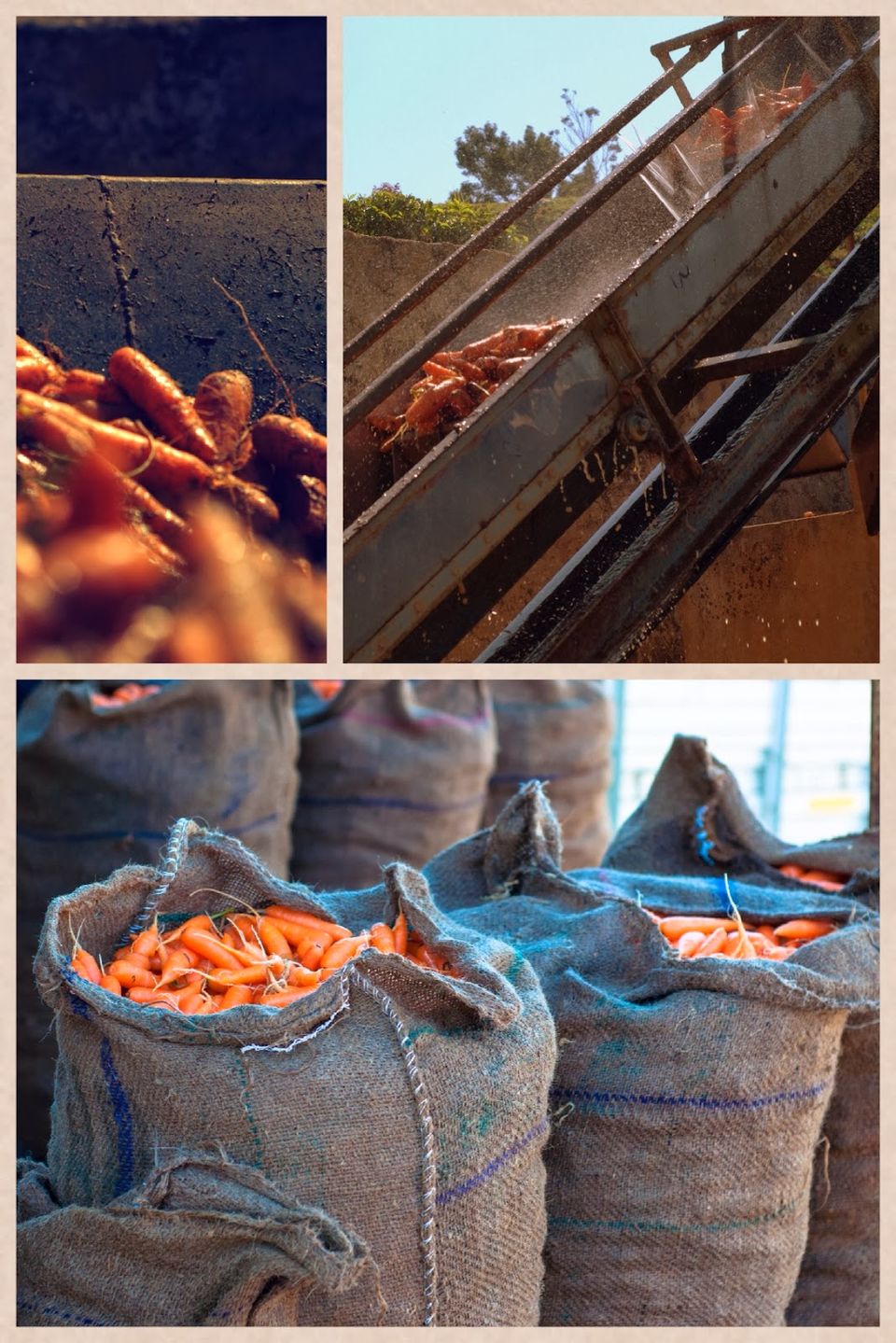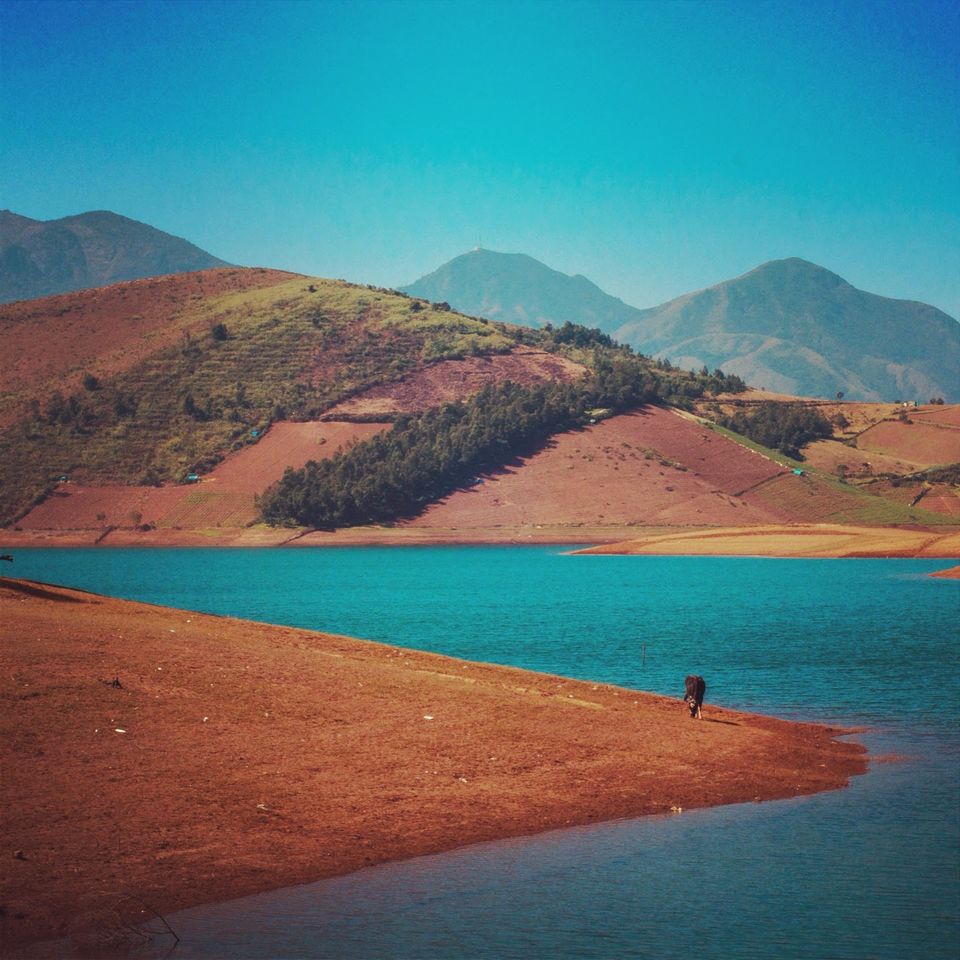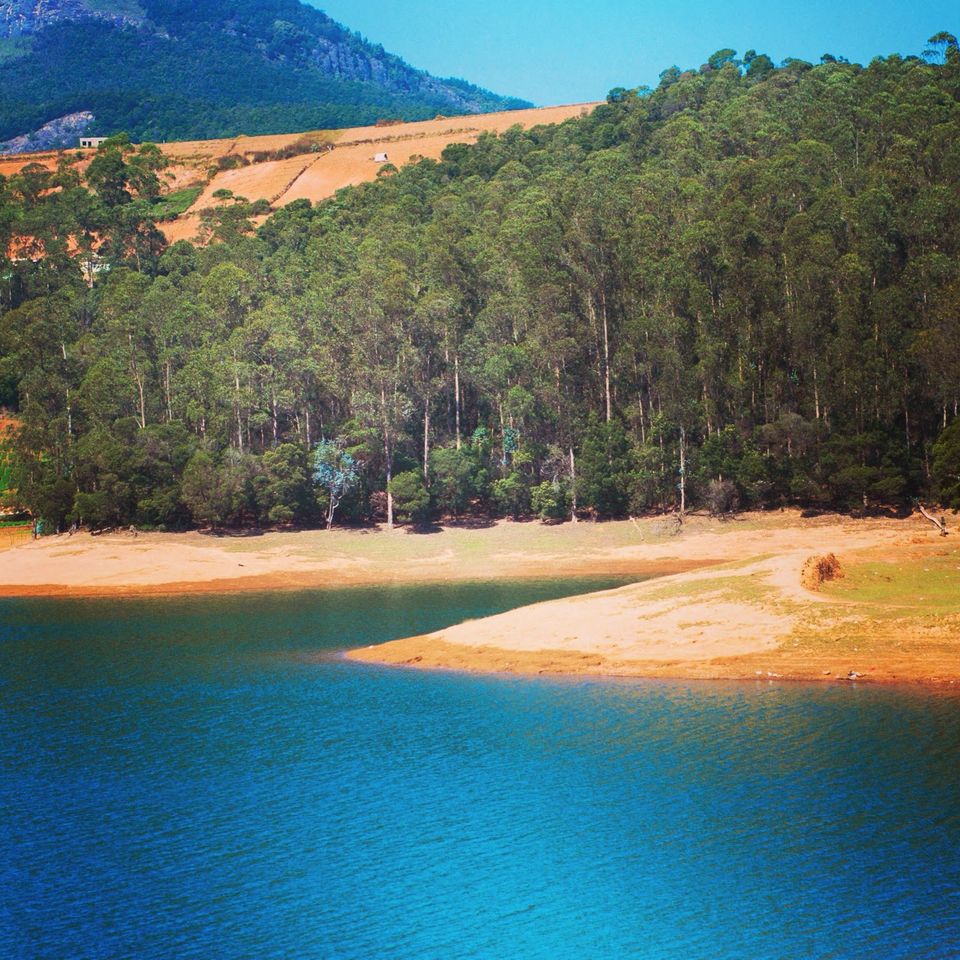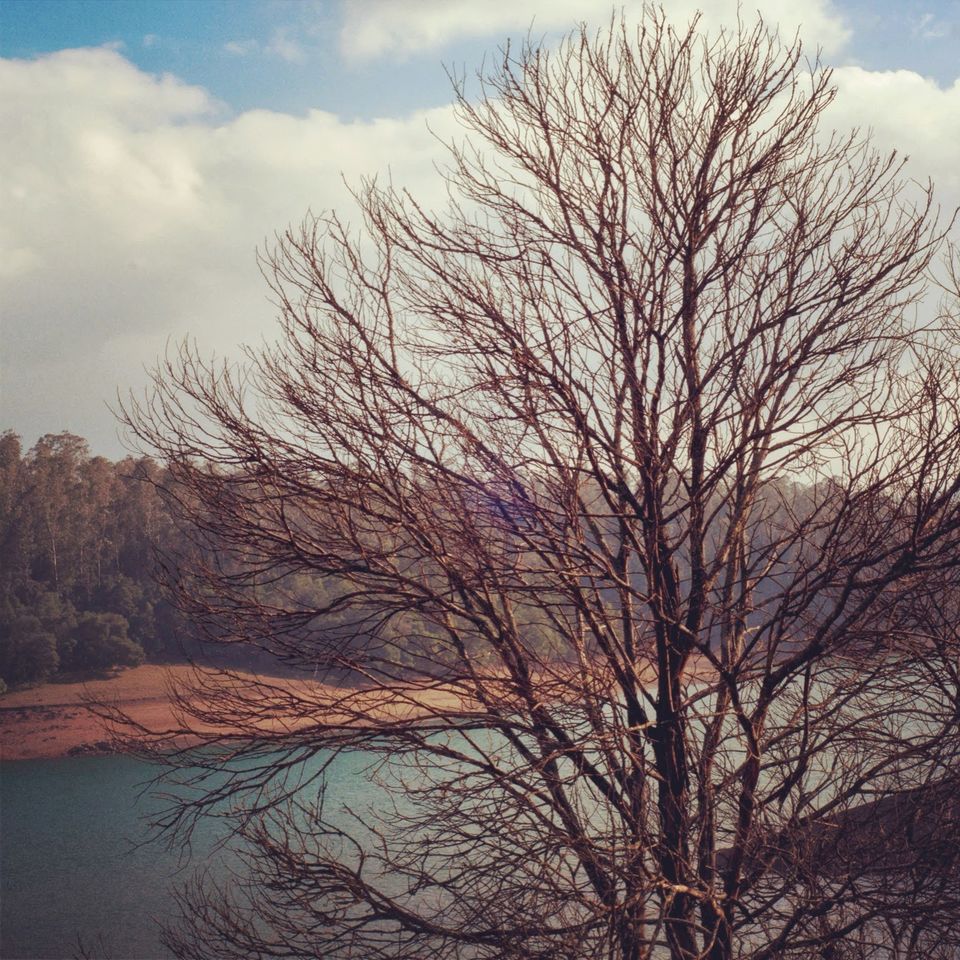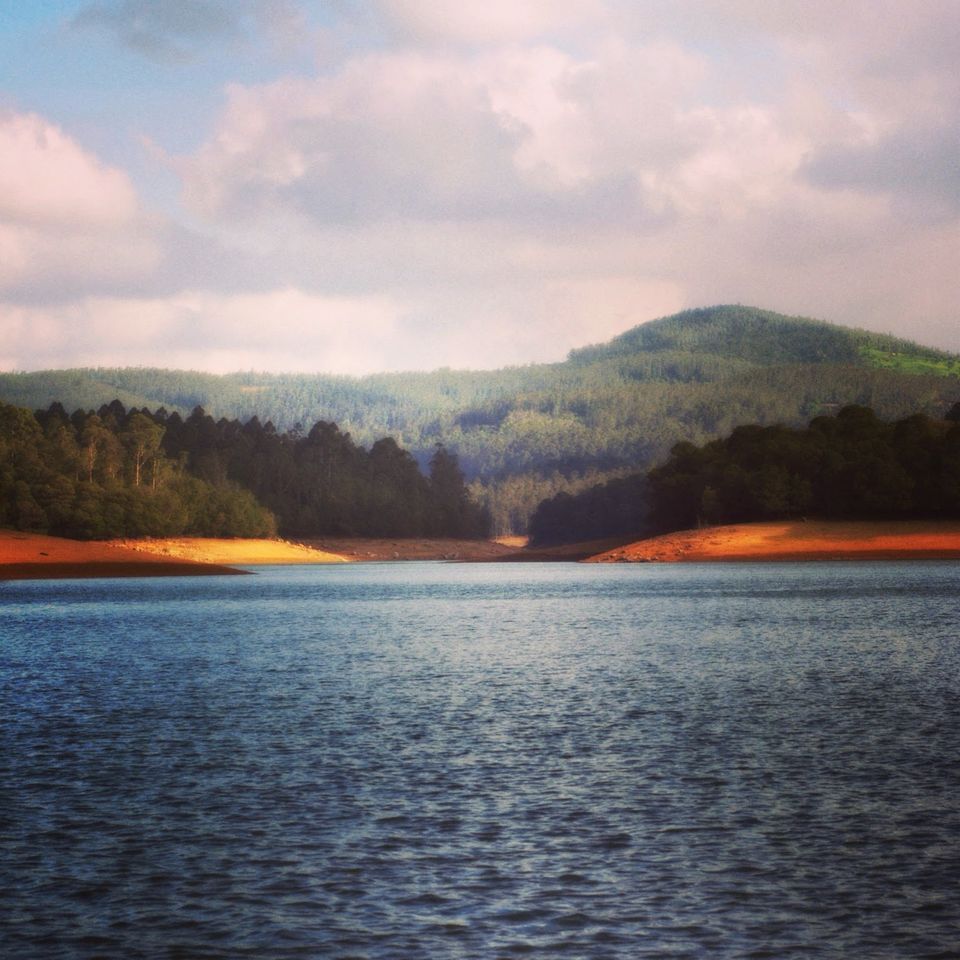 We were a big group of friends to begin with but now reduced to a rag tag bunch of seven. Most of our friends had been lost to marriage,with the ever present danger losing a few more. There was my old hostel buddy Ujj, The Smiling Sidekick Sandy Aka Mr. Rajkumar, Arun the Un-Nameable , Mr. Chings the Body Under Construction , the Prema look alike Shilps and the newbie Bhavs. Henceforth synonymous as "The Cool Coon Gang" . Why? B'Coz we were going to Coonoor off-course!!!
[Cautionary Disclaimer : This is supposed to be a light , tongue firmly in cheek kind of write up with a bit of sarcasm thrown in. No malicious intent is intended towards the actors involved in the piece. Any resemblance is totally intended though. ]
As I boast of an astounding memory , I armed myself with my trusty iNotes to jolt down even the minutest detail of the journey. And off we set forth into the exotic land of 1990's Bollywood Naach Gaana and Honeymooners (Sans any actual Honeymooners)
We had hired a Qualis for the trip along with an Intrepid driver and left the city at 11.30 pm. Chings as usual opted to sit next to the driver and chat with him non stop though the night ; So that the driver wouldn't fall asleep and kill us all. He is a very responsible person. =D>
A few minutes after the journey began I was privy to a succession of shocks :
Shock Number 1 : Nobody had read the itinerary which I had painstakingly prepared by burning costly midnight electricity. I don't live in Delhi you know.
Shock Number 2 : That I had expected these guys to read it !!!
At around 12 AM we stopped at Empire on Mysore road for our customary round of Chai latte. I was ravenously hungry so had a quick "Veg" dosa snack with panner butter masala. It was finger licking yummy!!!
We slept fitfully through the rapturous melody of Kannada songs and chit-chatter of Chings and the Driver and reached Bandipur forest gate at some ungodly hour ( which I forgot to note in my iNotes ) . One needs to reach there early to beat the queue. The gates are closed from 8.00 PM to 6.00 AM.
Early Morning found us driving through the ethereal Bandipur forest. Though heavy lidded eyes I could see deer prancing around the bare forest and even spotted a few serenading elephants, with their tusks intact!!! Imagine that!! The poachers must be on a break.I though it was definitely a dream and promptly went back to sleep. However soon I was unceremoniously awoken by the bumpy road. We had crossed over to the Tamil Nadu side and stopped at the check-post to pay the road tax.
From the check-post there are two options to reach to Ooty. Either via the scenic Masinagudi route which is nearer but steeper or via Madumali forest crossing through Gudalur.
The said Intrepid Driver opted out of the Masinagudi route as he didn't want to put our lives in danger.
After Gudalur town the ascent into the Niligiris started and we drove past densely wooded pine trees. The scene soon changed to lush tea estates glimmering in the mild sun and eucalyptus aroma wafting through the breeze. The air started getting chillier and misty hilltops greeted us.
There is something about the mountain air that just draws me in; It soothes,relaxes and energizes me all at the same time.Its like a kick!
The first thing on the itinerary was the "toy train" ride from Udhagamandalam ( Ooty's Indianized name) to Coonor. Yep this is where they shot Chaiyan Chaiyan song from Dil Se.[ The train runs all the way to Mettupalayam which is 5 hours away. However steam locomotives are used only on the track between Coonoor and Mettupalayam . Tickets can be booked in advance on the fabulous IRCTC ]
The train starts at 9.15 AM. It was 8.30 AM ; we were late. With "Final Countdown" blaring through the speakers we cruised towards Ooty railway station. After a lot of suspense and thrills which involved honking at the SCT buses meandering through the narrow lanes (No bad language , I swear), We reached the station at 9.10 AM. All rushed towards the train DDLJ style .To my great disappointment where was no SRK waiting for me
The green flags were waved and the train chugged along. From green hilltops dotted with cute match stick-box homes, though the panoramic view of Ketti valley , the view was captivating. I was jumping around like a kid
The train reached Coonoor at around 10.30 AM . After a quick breakfast of Pongal and Idlis at Lakshmi hotel, we drove to Bella Vista - our home stay.The bill at the hotel was Rs. 420 - A perfect beginning
The home stay had got quite good reviews on holidayIQ and lived up to our expectations. It was snug and cozy, filled with old world colonial era charm.
The plan for day one was to ditch the usual touristy places in Ooty and roam around Coonoor instead. The itinerary timings were also ditched.
Coonoor police gave us a warm welcome on seeing our vehicle's registration number. Our Intrepid Driver was supposedly not wearing "Driverly" white clothes. Some poor soul on a bike drove past us at the same time talking on his mobile. He was also given a warm welcome. Easy bucks
After all this excitement we drove towards Dolphin's Nose view point. Some locals whom we asked for directions , helpfully directed us to visit "Shooting Point".The shooting point turned out to be a tea estate.
After clicking the customary photos, We drove further, only to find a better shooting point. Mist was floating by and the spot looked lovely.The guys remained immune to the beauty of the scene and refused to stop the car. Which turned out to be biggest mistake EVER!!!! The mist then proceeded to remain elusive through out the entire trip.
Ooty had become the victim of global warming. Arun who had already visited Ooty before, had direly forewarned us about the ghastly consequences of not stocking up on the woollies. After listening to his horrific tales of freezing stiff in the cold, we were covered from head to toe.- only to start discarding the said items. It was unusually warm for January.
On the way there was a view point called "Sleeping Lady" .Everyone's imagination burst forth on seeing this and they saw sleeping ladies at every turn of the road.
We also "saw" Laws falls on the way . That is, through a telescope at another one of the myriad view points called Lamb's Rock. One can also visit Doorg fort if time and people permit you . Both didn't permit me and Ujj.
After a scenic drive through acres tea gardens as far as the eye could see , we reached Dolphin's Nose view point.There again one can view the the Dolphin's Nose through a telescope. But the telescope charges had inflated between then and here. The Catherine's Falls was visible to naked eye though. We were ecstatic.
It was almost evening when we reached back Coonoor town and had lunch at Venki's resturant.Since it was late we had to skip visiting Doddabetta peak in ooty and instead went to High Field tea factory in Coonoor itself.
Even though the visiting hours were over , the man in-charge over there graciously took us on a tour of the factory and explained to us the full process of tea powder manufacturing ; right from when the leaves are plucked to the packaging stage. After which we had a round of tea tasting and repaid his generosity by buying lots of tea packs ;-)
The decision to skip Doddabetta was a wise one. We were informed that it was closed at 5 PM only as a teetotaler tiger had suck into estates around there and was being terrorized by the villagers.Rest of the evening was spent at the estate.
We roamed about Coonoor market for a while and later decided to walk back 2 km to our home stay. A delicious warm dinner awaited us and we eagerly pounced on it.
I had found some interesting colonial era buildings near Bella Vista and had planned to get up early to do some photography. Expectations are always rosier than reality.Alarm rang at 6.00 AM the next day . Pitch dark outside , snoozed it to 6.30 AM.6.30 AM - In a tug of war between creativity and the cozy blanket , the blanket won.And in between guessing if others have woken up yet or should you get up first , you will always think others haven't woken up Finally we all crawled out of bed and after a breakfast of pipping hot Idli and Sambar, checked out at 8.45
The plan on day 2 was to visit Emerald & Avalanche lakes( chain of lakes after Ooty towards the Kerala side) and Pykara lake which was on our way back to Bangalore.The Drive from Coonoor to Ooty passes though the famous Ketti valley view . However we somehow accomplished to miss this view even though it was just one direct road to Ooty!!! Anyway we got past this major disappointment and moved on to our destination.
Nobody knew the route to Emerald lake, Regardless of this we rallied together courageously and set forth towards these unknown lands armed with just our trusty Google Maps!!!!
- Cue in Music "Over the misty mountains cold...."
There were carrot farms and carrot "processing" aka cleaning units after every few kilometers. We got curious a decided to checkout one. Our curiosity was rewarded with freebie carrots and we happy munched on them through the way.
Emerald Lake was deserted. Except for the ubiquitous cows off course.
Here again we had an "encounter" with TN police. It seemed after the welcome , they wanted to know how we were faring .We were touched by their concern for us and showed our gratitude again
After this we visited Canada Dam on Avalanche lake . Yes Canada There were just two guards who were preparing their meal. They asked us not to take photos. Soon after that we drove back to Ooty for lunch. After buying some home made chocolates, ( from Kings and Hot Oven. The ones over at Kings were better ) We set off towards Pykara Lake.
On the way there is a spot called Shooting Medu or 9th mile. Lot of films in the 80's and 90's to used to be shot here before Yash Chopra discovered Switzerland. The guys got into the spirit of the place and I can now vouch that they can give tough competition to any number of film extras ; )The Super Star Extras have Arrived!!! Arrived!!! Arrived!!!
I wanted to take some pics in the woods in fulltoo Bollywood style with a Dupatta blowing in the wind : P. No wind, No Duppata, So had to make do with this.
At Pykara there was a boat house and we went on a round of the lake. This lake is held sacred by the Todas (Tribals of Nilgiri )
On the way back, we stopped at frog hill view point to watch the sunset. Its near a steep hairpin bend some 6 odd km before Gudalur.
We made it to the Bandipur check post before the gates closed and reached back to Banaglore at midnight.Thus ends our sojourn . There are still some untold tales, however this post is already a bit long, Ok! too long so I will end here.
Song of the Trip: Godsmack - Serenity
I need serenityIn a place where I can hideI need serenityNothing changes, days go by
Where do we go when we just don't knowAnd how do we relight the flame when it's cold?Why do we dream when our thoughts mean nothingAnd when will we learn to control?
This travelogue was first published by The Footfalls.
Frequent Searches Leading To This Page:-
ooty travel plan, ooty city tour, hyderabad to ooty family tour packages, mysore to ooty package tour for 2 days, ooty local sightseeing packages, ooty trip from hyderabad