There is a certain amount of fun in planning out your own itineraries. You can choose what you want to do, where you want to stay, what you want to eat and most importantly how you want to go about doing these things. Let me tell you, first of all it saves a lot of cost, if it is compared to the trip planned out with a travel agency and secondly, you don't have to be dependent on them for your own trip. Phuket 2016 was one such trip which had no planning whatsoever except the flight tickets from Kolkata to Phuket via Bangkok and hostel reservations. It was the first occasion where I relied much more on my spontneous planning skills and that of my extremely annoying but travel-seeking friend Abbas Juzer, who apparently had to spend double the amount on flight tickets coming from Dubai. This was supposedly our stress buster trip after being completely saturated at our corporate jobs and our only objective was to relax, explore, party and have a whole lot of fun. "Two bacheors, Phuket, Thailand, fun", sound fishy eh? You are left to your own imaginations in trying to interpret what that means :P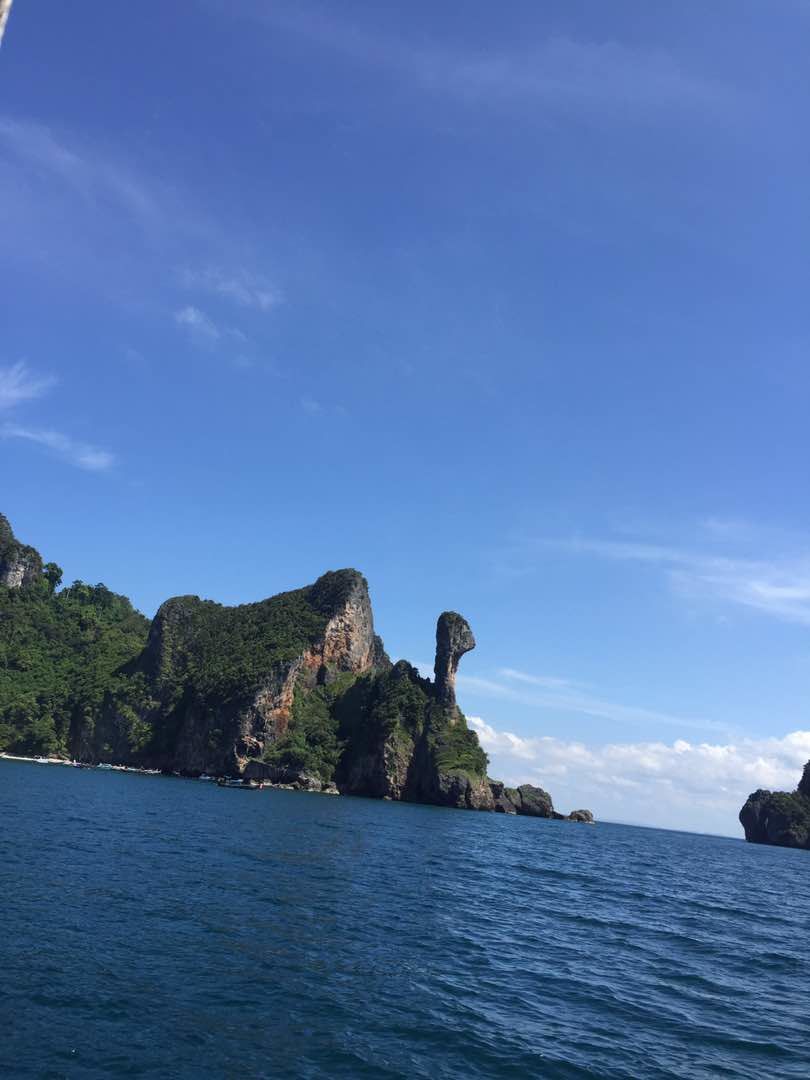 Now the question arises, where do we put up at Phuket? Well, we had googled for hours looking up tourist friendly places to stay in when we found Patong area adjacent to the Bangla Street which is the most party prone area in Phuket, and the most happening one too. We had already decided that we were going to stay in hostels, rather than hotels, because firstly they are very pocket friendly (approximately 700 baht per night in a mix sharing dorm), and secondly they have like-minded people to us, ready to party anytime. Lub D Phuket, a location reminiscent of any resort that we could have stayed in, had a mix of everything we wanted. It had a mix of cosmopolitan culture with people from all around to swimming pools to live bars to food to a themed party every alternate day. It also had a ring for thai boxing and they offered us condoms as our room entry kit. Wow!!! :P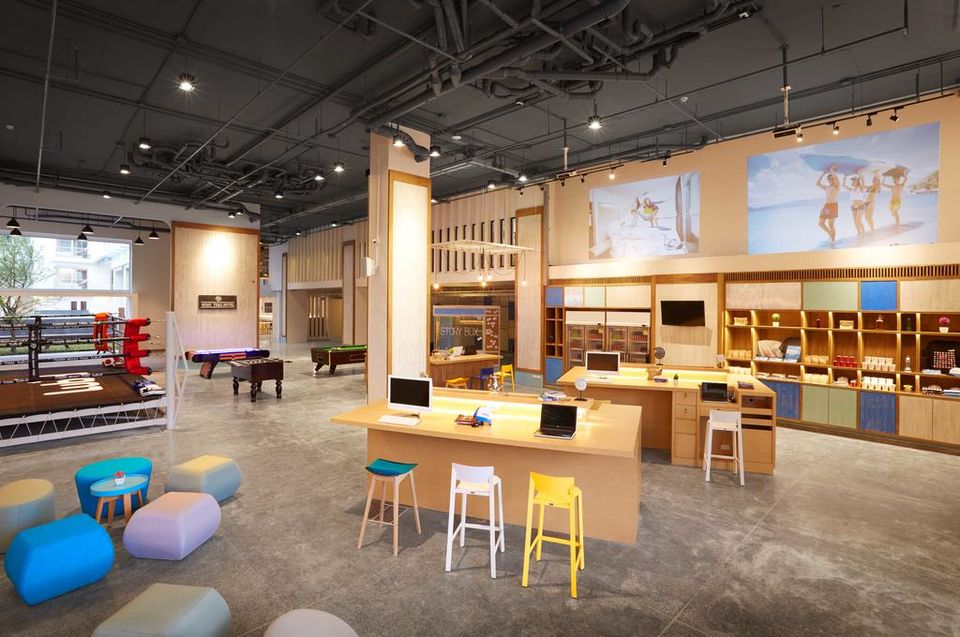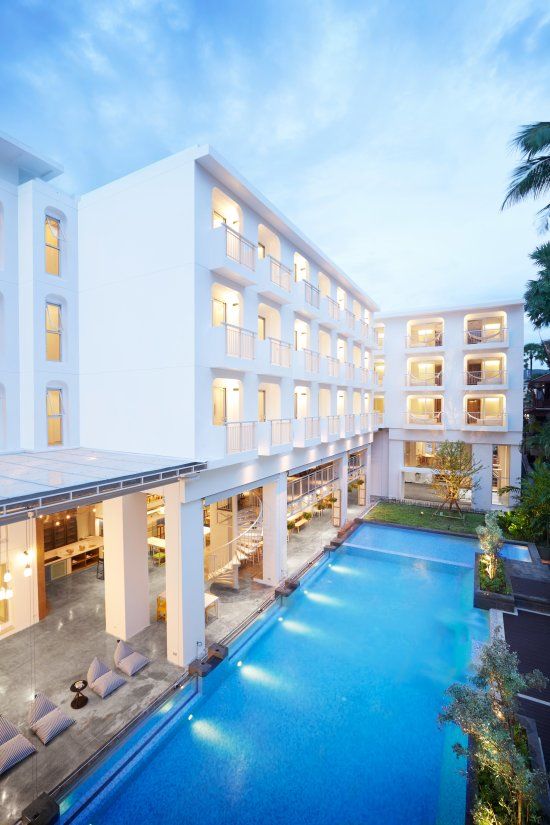 So I started from Kolkata and Abbas started from Dubai and we met at Bangkok's Suvarnabhumi International airport. We then had to take a cab to the local airport, Don Meuang International Airport, from where we got very reasonably cheap Air Asia tickets to fly to Phuket, (costing us approximately 3000 Bahts) up and down. However, we had a reasonable gap of 4 hours between our two flights, keeping in mind that the two airports are at a 1-1.5 hour away. One of my local friends had told me that there is no Sky train connecting the two airports, and it would be best to take a cab and ask the driver to take the highway to avoid Bangkok's super heavy traffic, even though we would have to pay extra road tax (135 Baht). Also, it must be advised to not carry luggage in excess of 15 kg as it costs 250 baht per extra kg.
We landed at Phuket International Airport, located 32 Km north of the main city, and headed straight to Patong through airport buses costing us 400 bahts, taking almost about an hour. I would start off by telling you things which we didn't manage to visit and are hence definitely recommended. The town of Phuket had a quiet feel about it with interesting Sino-Portuguese architecture giving it a colorful bliss. Although a lot of the tourists (including us) never step a foot in the town, but it is what gives you the real feel of actual Thai culture with beautiful temples of Buddha (Wat Chalong being the most important one) and the famous Big Buddha Phuket which I have huge regrets about missing out on. Other important attractions in the town that one must get hold of are Laem Phromthep, a popular spot for watching the sun set over the Andaman Sea, Elephant Nature Park, dedicated to saving elephants, P.P. Birds' NestMuseums and a number of elegantly built shrines.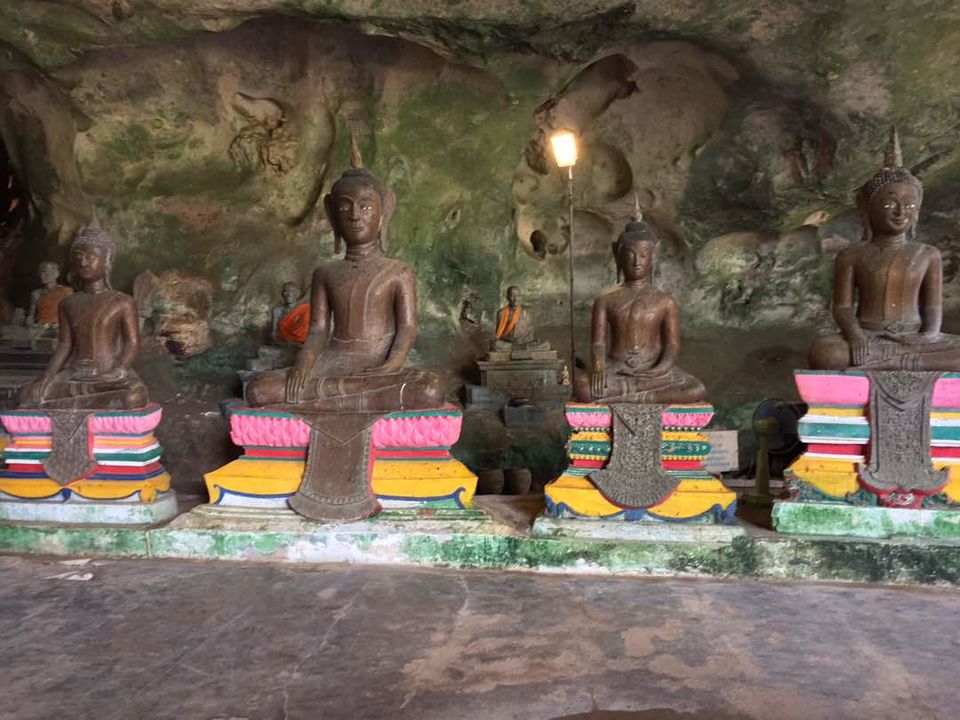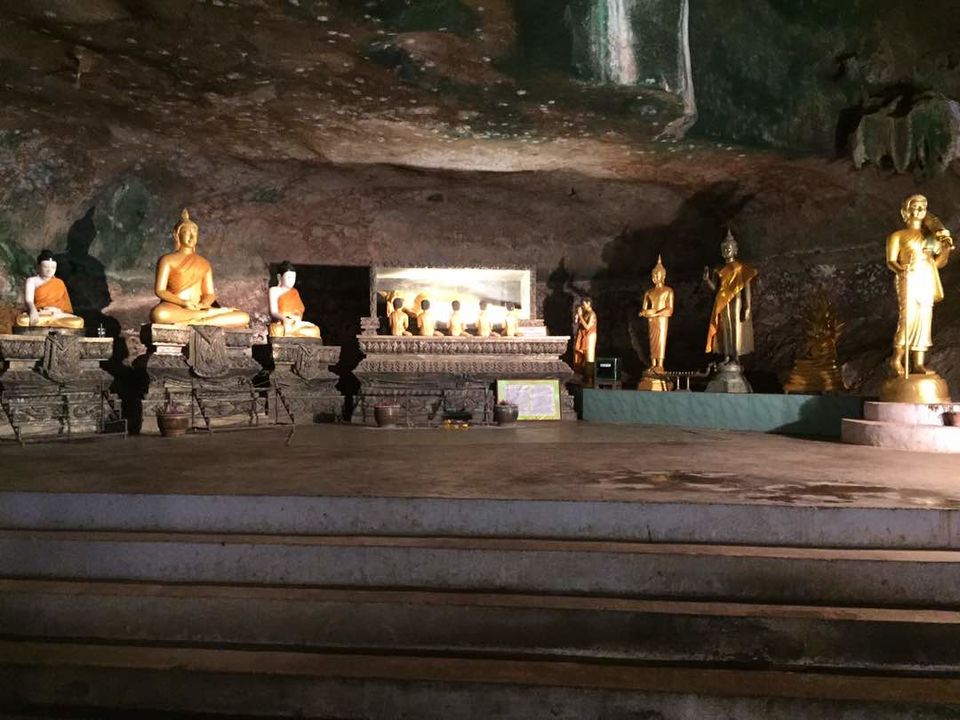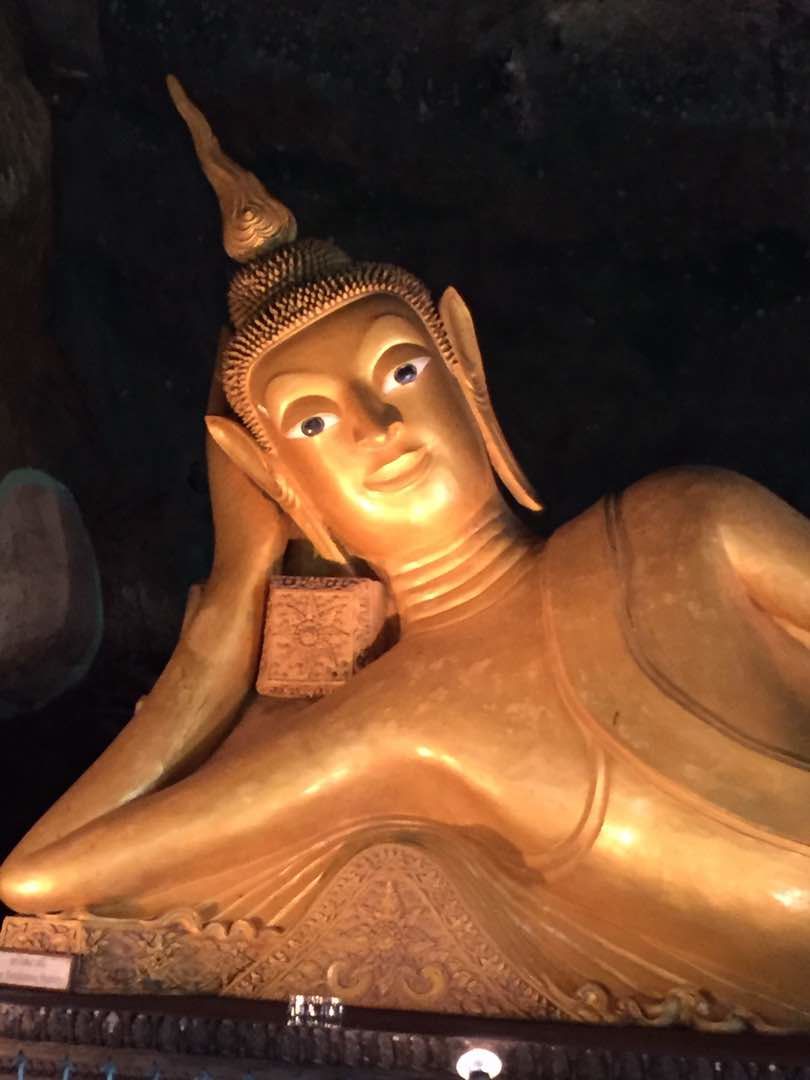 Now let's move to WHAT WE ACTUALLY DID from WHAT WE DIDN'T DO. As soon as we checked into our hotel rooms, where we had two kickass Brazilian roomates, we decided to just go and check out the local bars and local cuisines. Bangla Street is the place to be in Patong, whether it be the local street shops selling merchandises, to Thai massage parlors at every corner of the street (must try out for all bachelors :P), from eccentric night clubs like Seduction, Tiger Club, Hooters, Illusion, to the best of the local cuisines being served, it was all that we had imagined while coming. We quickly booked our remaining 3 days with trips to Koh Phi Phi, Phang Nga Bay (also called James Bond Island) and Krabi Islands with local travelling agencies at approx 1200 Bahts per Island (Similan Island is worth 2000 Bahts which we did not take but recommended) depending on the distance from Patong and the water activities involved. We need not worry about any further planning on this trip now, and we can enjoy the food and night life, which is exactly what we came here for. We followed the mantra "EAT, SLEEP, RAVE, REPEAT" without much sleeping :P We barely slept for 10 hours on the entire trip, clubs used to remain open till 4 am. Our island trips pick-up was scheduled everyday around 7 am, hence buses used to arrive by 6:45 and did not wait for too long. So you need to be ready at the time specified at your hotel/hostel reception.
The real essence of a place comes through the locals and what they say. One disappointing thing, as locals would tell you, was that the tourists (including us) focus a lot upon the lively night life in Phuket and hookers, but tend to miss out on the amazing artistry that it offers. Males convert them into she-males for an increase in their business. Though, in case you a looking for a female, you can keep an eye out for the Adam's Apple just under the neck to distinguish a she-male from an actual female. Prostitution is the most flourishing business in Thailand, in general, and honestly you cannot blame anyone for changing their gender if it is a means of earning easy money, as the culture of the place dictates that most people do not want to work hard for earning their livelihood. Disappointing, yet true.
Lets shift our focus to the best parts about our trip- THE ISLANDS. Koh Phi Phi is one of the most beautiful islands around the Phuket region with clear pale blue water, quite the perfect setting for snorkeling your fears away. For water lovers, it must have been a life changing experience describing what they saw underneath those waters. With white sand and transparent sea, we could actually see schools of fish swimming even without putting our head under water. We went in the month of November, hence it wasn't too hot but I must tell you that the sun is very strong out there and you need to constantly reapply sunscreen (atleast SPF 50).
Our next stop left me completely spellbound. We were on a lagoon in the middle of the sea and the water was shimmering under the sunlight making it one of the most poetic sights I have ever seen. Even if I try, I will never be able to explain just how beautiful it was. I could have stayed there for hours but we had to move on to our final stop, Maya Bay, which became famous after the Leonardo Di Caprio starrer, The Beach. I have to admit that it was beautiful but because it was so crowded with tourists it seemed a bit overrated compared with the other experiences we had had in the day. That is why I strongly recommend that you must pick a tour that allows multiple experiences in Phi Phi and not just the popular ones.
Next day, we headed to Phang Nga Bay, popularly known as the James Bond Island, after a shot from the famous Daniel Craig starter 007 movie "Skyfall" and the iconic rock from the movie, The Man With The Golden Gun. We got pictures clicked just the 007 way but there wasn't much to explore further there. We were looking forward to what lied ahead, the canoeing experience which left us awe-struck. The caves were absolutely magnificent and seemed to have a life of their own. Some of them were so low that we had to lie on our backs to cross them. The boat rider was trying to talk in Hindi to us for getting his share of tips but we proved to be smarter than he thought. We were then served lunch on the boat, I happened to be allergic to sea food before this trip, but not anymore. I tried the prawns and shark, was mesmerized by it and left this island with a number of first time experiences.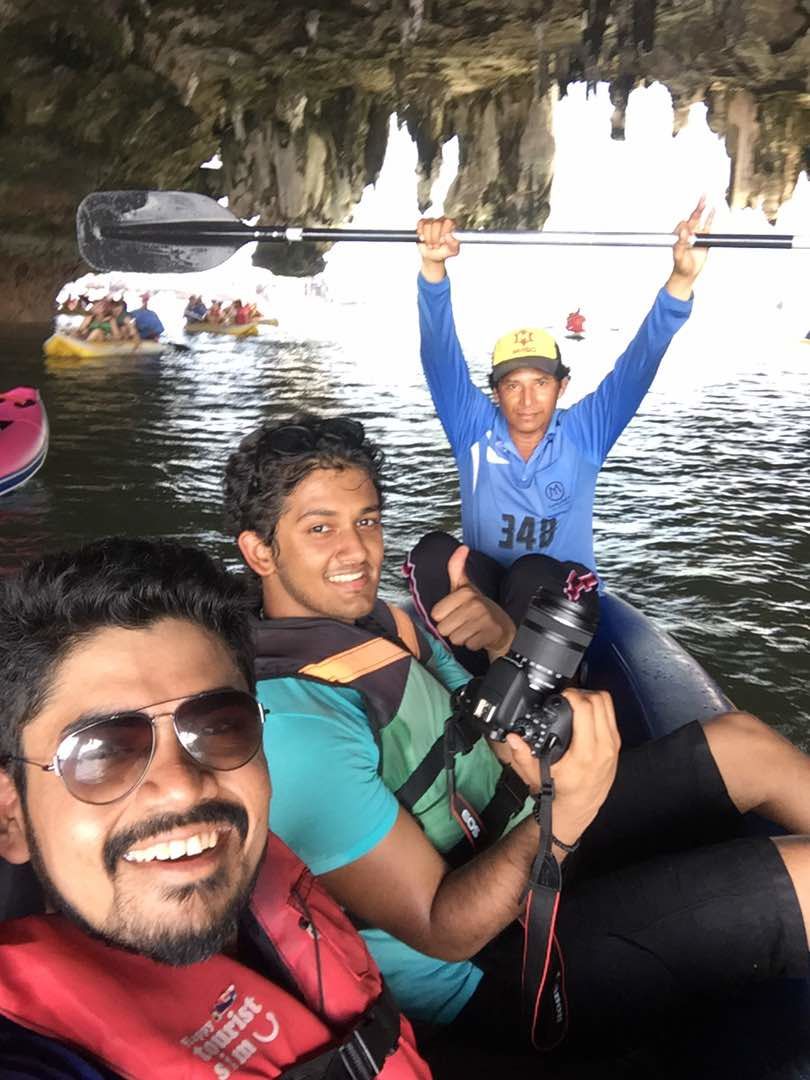 Finally, we had one more day and I felt it was the best island that we visited. Krabi isn't a place, its merely a feeling which you need to experience. Crystal clear waters of Krabi make it a heavenly experience to try out the water activities present there. I was scared to go initially, as I missed out on snorkeling at Phi Phi, but once I put aside my fears, it was an hour of magnificence. You can even try Scuba diving out there at Chicken Island and the view would be just as mesmerising. Just relaxing on the sand at Koh Poda gave me a sense of belonging to that place, after which we went swimming in deep waters which was a thrilling experience. Koh Lanta was as picturesque an island as you would get to see with charming caves built, giving the photography in you sleepless nights as you would need to define the beauty in mere pictures, which in itself is quite a task.
Another interesting feature of this trip was the number of solo backpacking travelers we met and made friends with, most of them coming from the South American islands of Chile, Peru, Brazil and Argentina. That's the beauty of travelling, isn't it? When you meet a person from a different continent, discuss your story with him/her, you find out your mutual interests and finally become friends for a lifetime. Also, they help you in taking your own pictures which actually are a very important part of the trip. As someone rightly said, "Its not just about the destination, its the journey that matters"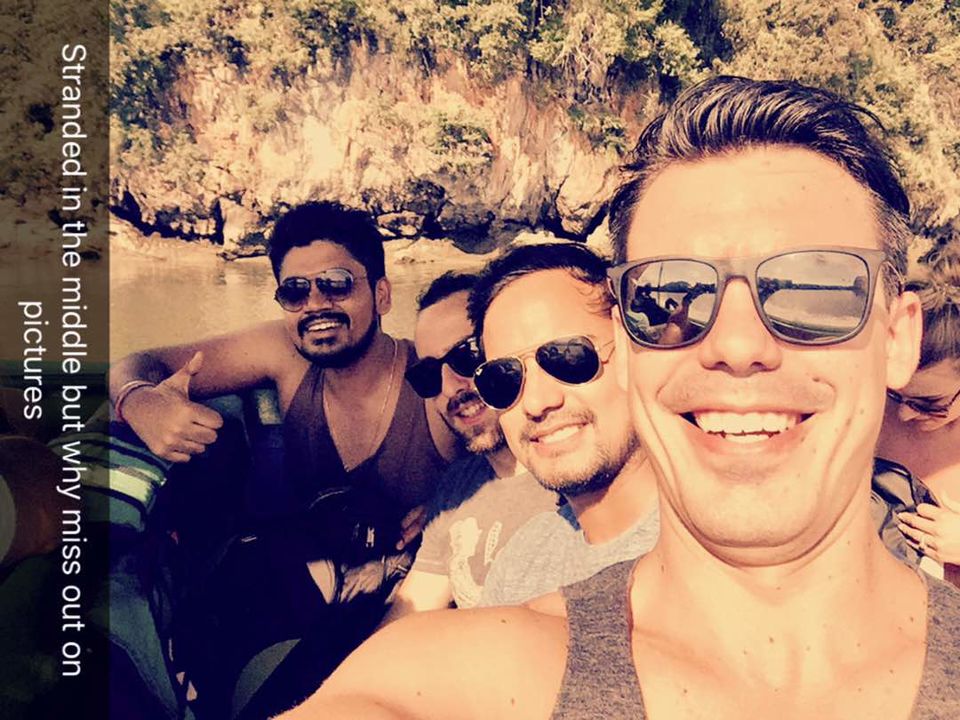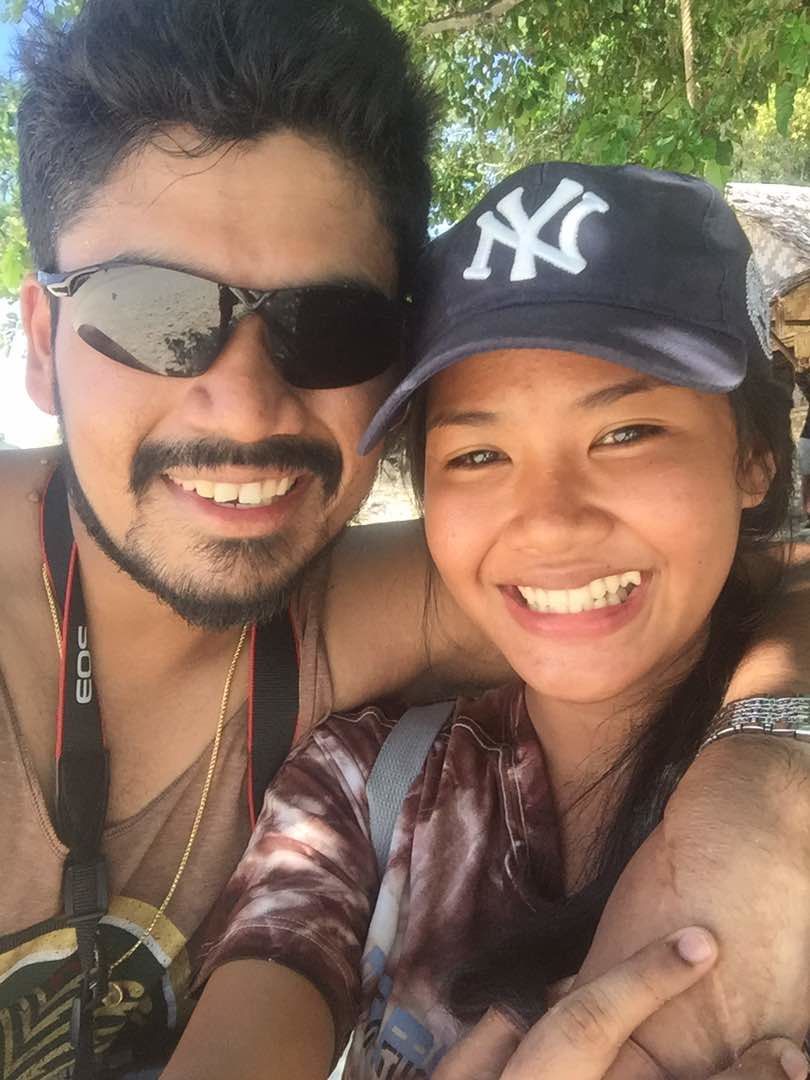 To sum it up, this was the most riveting experience of 2016 for both of us. Something I learned there is to arrange some things ahead of time, such as arriving airport transfers and some tours, but also leave your itinerary somewhat open for returning airport transfers and additional tours with your guides that might be obtained for a lesser price. We did not plan, but had created memories of a lifetime with some amazing travel buddies.