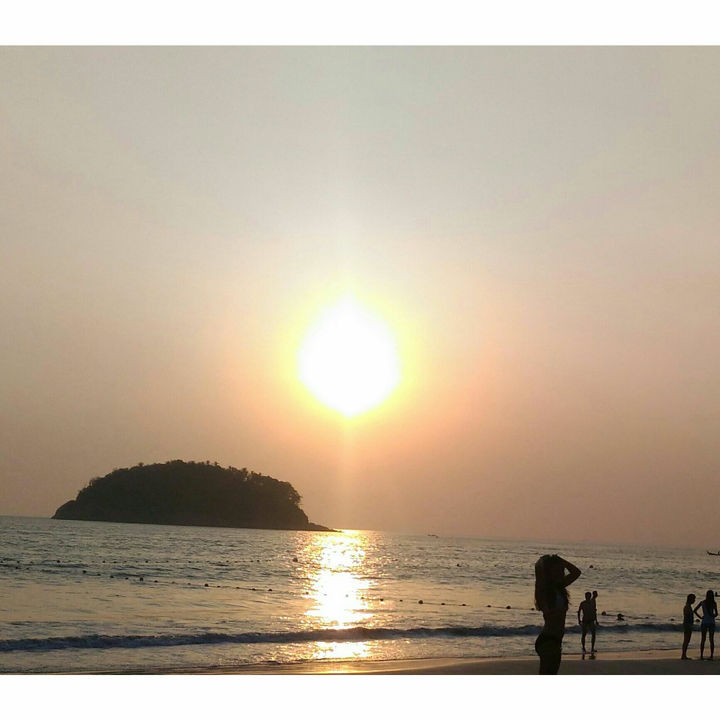 I wasnt quite sure what to expect from Phuket, having heard from some people that its an overly commercialised party town and from some that it has some of the most beautiful beaches that one can go to.
I had my share of partying and night adventure in Bangkok (about which i shall blog later).
So i was looking forward to a more beach-and-chill vibe on heading to Phuket, ofcourse with a whole lot of exploration of beautiful places.
I took an overnight bus from Bangkok from the Southern Bus Terminal for 700 Baht. It dropped me right at the Phuket Bus Terminal. The journey was pretty decent, the landscape was nothing short of beautiful, it already started to feel like a perfect vacation. I reached Phuket around 11am. From the bus terminal i took a shared bus to the downtown market and then another bus to Patong, all in an hour.
I reached my accommodation by noon. I put up at The Little Moon Residence which was about 1.5km from the Patong Beach.
First things first in any place, get a Vehicle. Be it a bicycle or a bike or a car. It just becomes convenient to travel and you'll save up on quite a bit. The public transportation in Thailand is expensive. One can rent a bike for 200-500 Baht in Patong.And for god sake the Thai accent is almost impossible to understand. You wont understand a thing the locals say and they wont understand a thing you say. You're just gonna have to rely on finding the thai written text for whatever you need and show it to the locals.
Since i didnt have much time left in the day,i went to Phromthep Cape which is the southern most tip of Phuket, 22km from Patong. You get to see a beautiful view of the ocean from there but it gets pretty crowded around that time.You could walk all the way down to the end of the cape but on the way back uphill you might wonder why you had to inflict this upon yourself (as did i).
For dinner, i went to the Malin plaza which is basically your organised streetmarket. They serve up beautiful roasted meat to yum thai food to delicious crepes and fresh fruits. A full meal can cost you upto 100 bahts on an average.
If thai food isn't your thing, Phuket has a whole lotta multi cusine restaurants and bars and even your mainstream Mcdonalds and Burger King at the Banana plaza and Jungceylon. There are a lot of shops on the street offering you everything. Every other shop is a thai massage parlour or a 7-11 which is basically your 24*7 shop.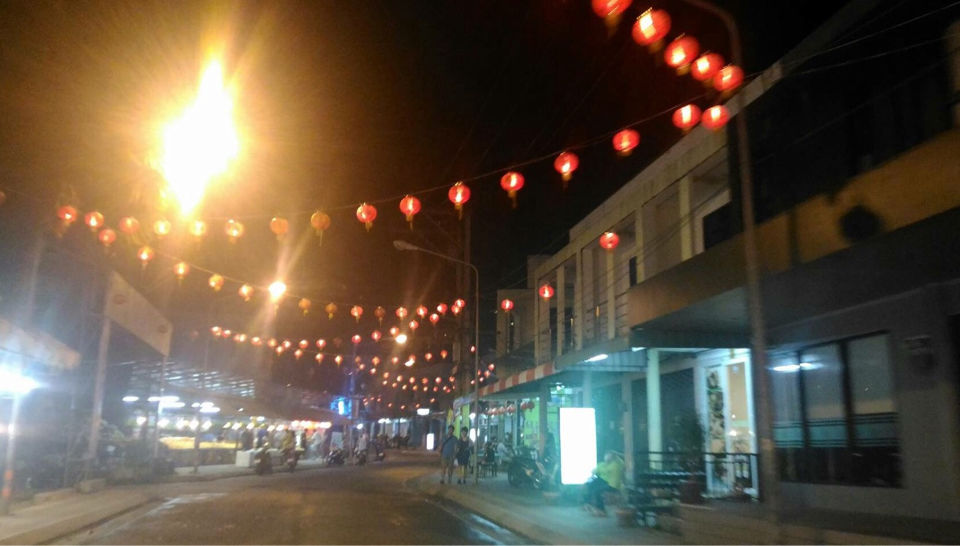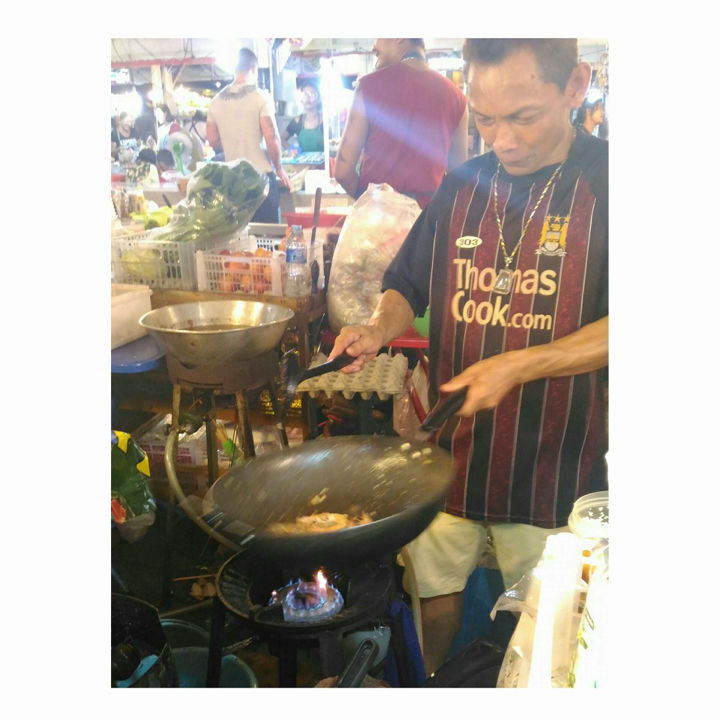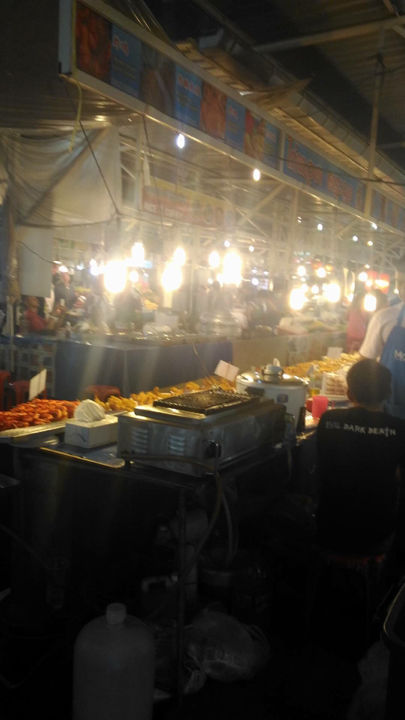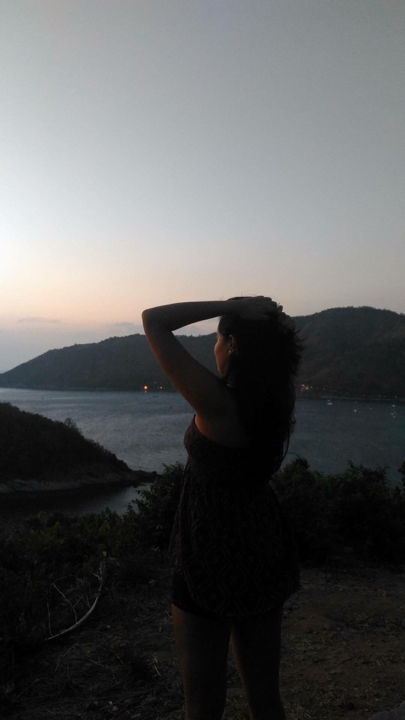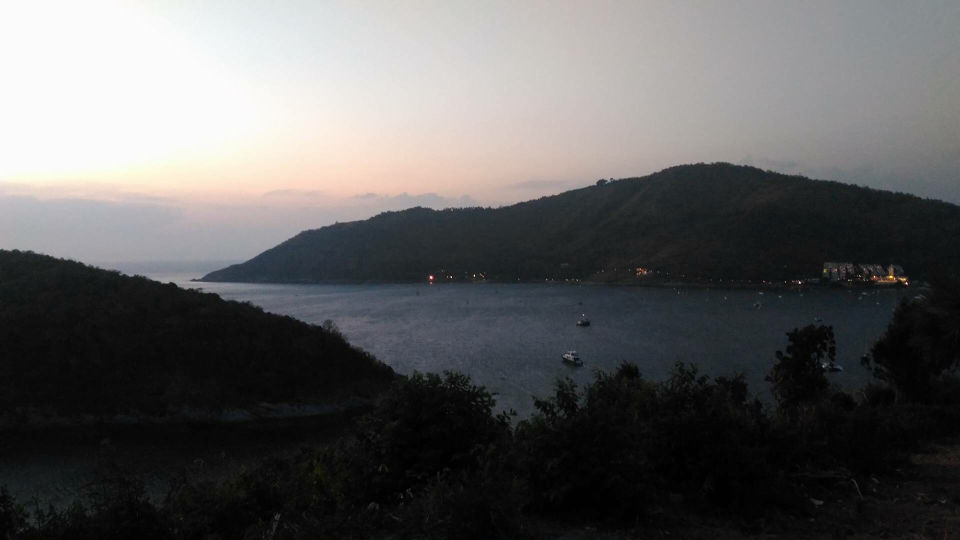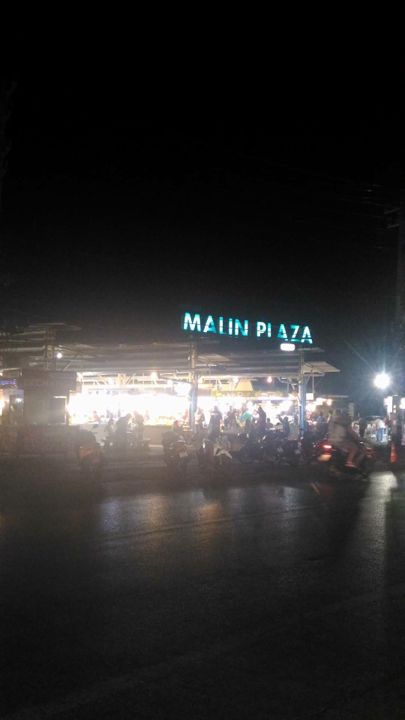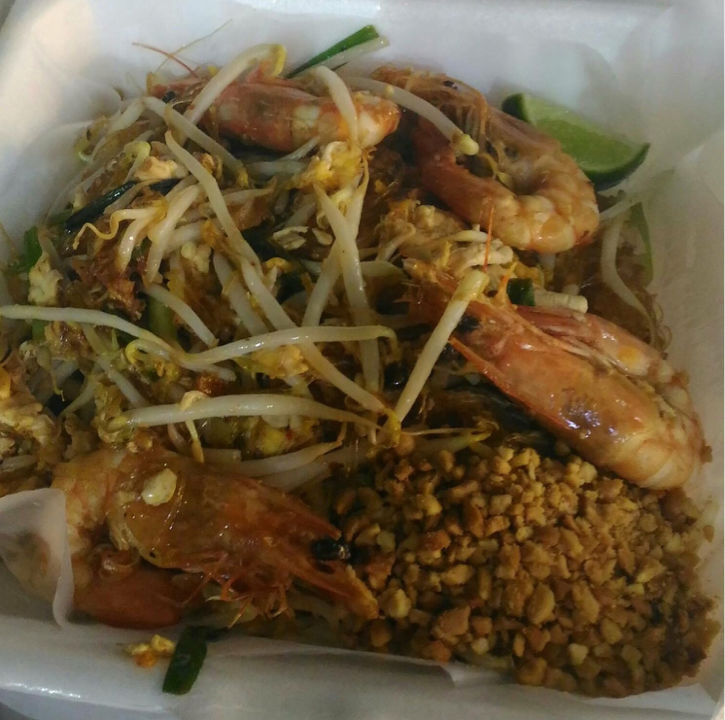 Day 2 started with my friends and i driving up to Bang Tao Beach which is about 15 km away from Patong. It's one of the more secluded beaches of Phuket , and it's beautiful, but it was so hot right when we reached at 1pm that we decided to skip going into the water and instead head somewhere else. We sat there for a while and shared just a plate of fried rice amongst ourselves as everything there was priced 3 times the usual. We left Bang Tao and headed back south, passing Surin Beach on our way. We stopped at a Malaysian food stall to have some Super spicy Malay prawn curry with rice .
I was on the scooty for about an hour and i think 70% of my tanning started and ended there itself in the scorching heat. (Atleast i thought so)
We then headed to the Kata and the Kata Noi beach. Both the beaches are adjacent to one another . The setting reminded me a lot of the Flic en Flac village in Mauritius.
There's not much to do in Kata Noi apart from admiring the beautiful scenery , walking on the super soft sand and taking a swim in the beautiful water. Kata beach on the other hand is a surfing favourite , so you might catch some surfers riding some waves against the beautiful backdrop. There are quite a few people who come there but definitely less than what one will see on the Patong beach. If you're the kind who likes to have the waves pull you push you here and there, Kata Beach is a must for you! ( I actually enjoyed that)
I headed back to the Patong street market and had Tom Yum Kung Shrimps with rice (blissfull) for dinner and took a walk around the beautiful streets of the town to end my Beachy day.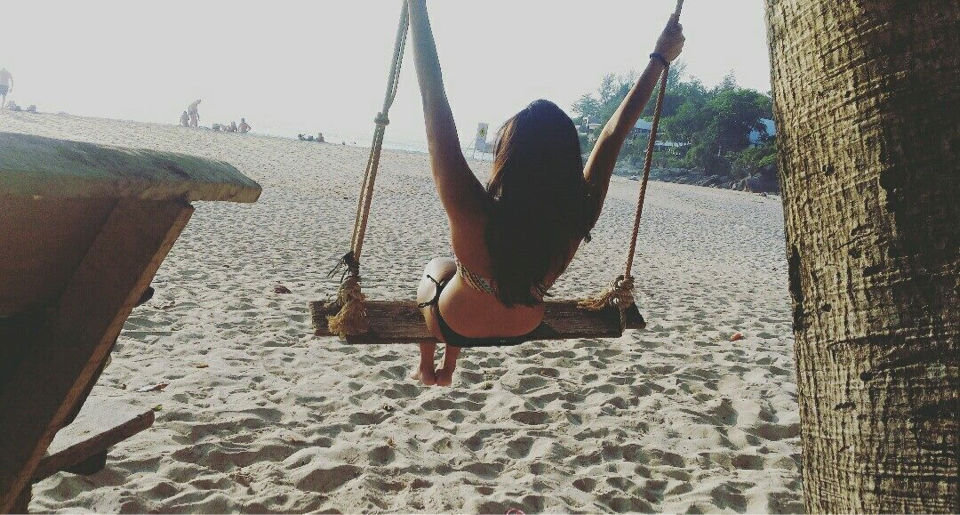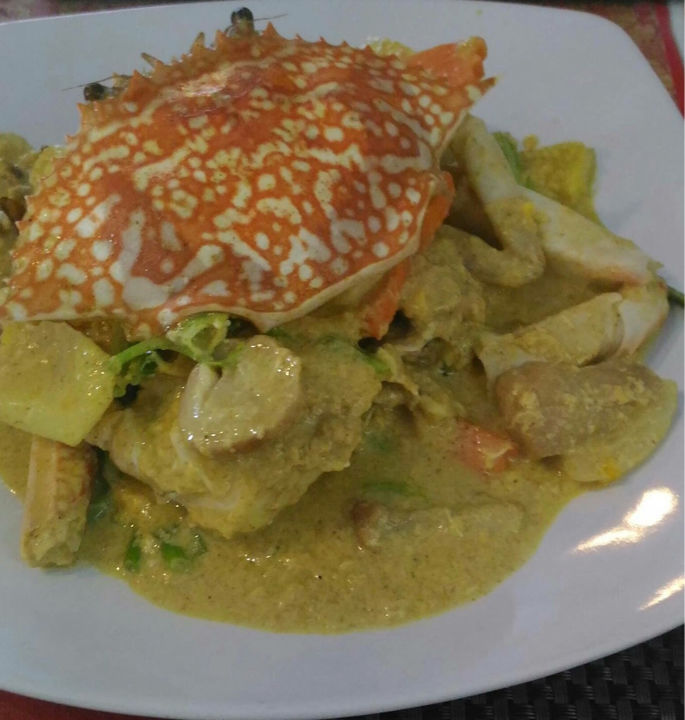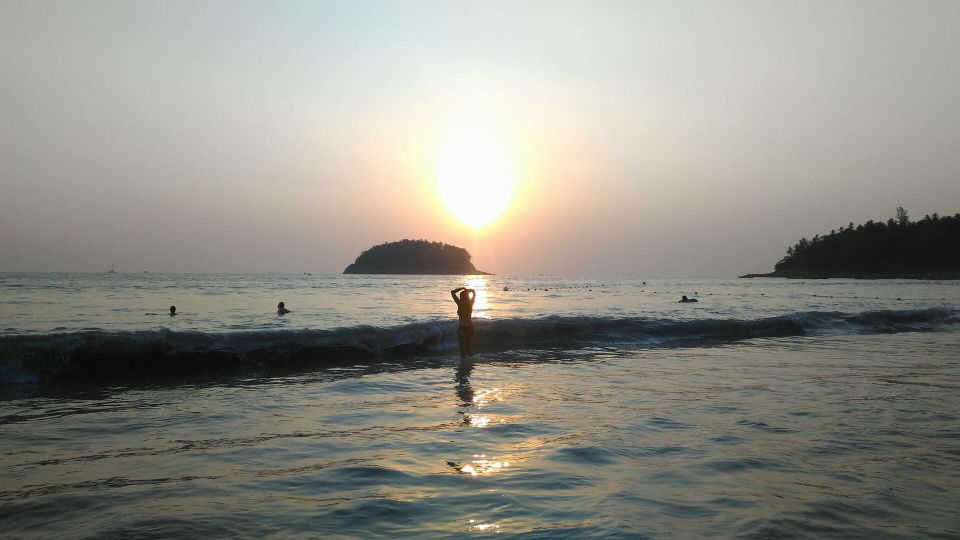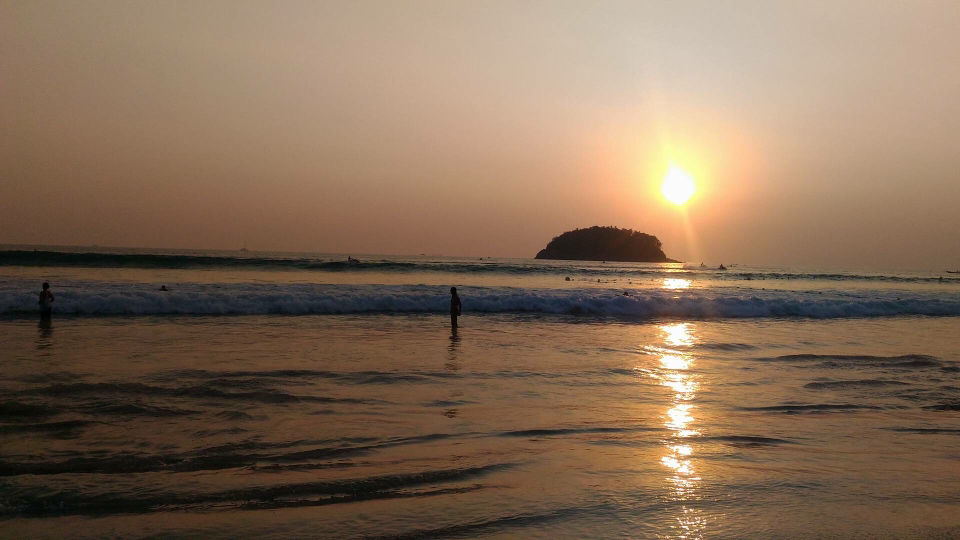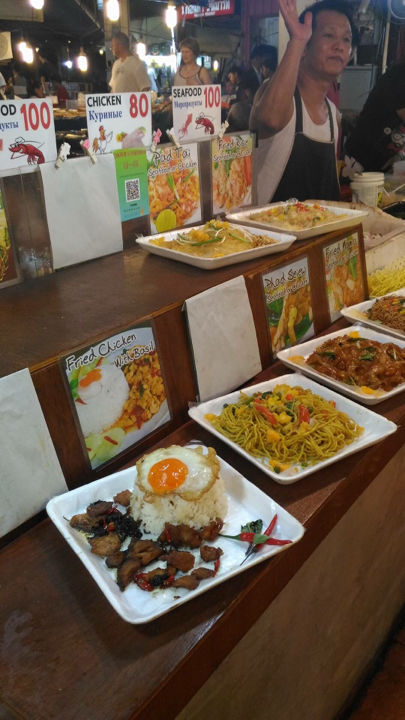 Day 3 was my last and most eventful day in Phuket.
Woke up at 6:30 am with the intent of driving down to Phang Nga Bay which is 90km outside of the Phuket island .
Usually people take the ferry tour of Phang Nga which can cost upto 2500 Baht per person,but since the Road travel is supposed to be scenic we thought to test it out for ourselves.
We left at about 7 am and reached Phang Nga around 9am. The roads are excellent and there's no getting lost if you have google maps. ( God's gift)
On reaching Phang Nga we went to the pier via the visitor center where we were able to bargain and get a private ferry for 1300 Baht. If you're ready to go on a longtail with 20 people you can get a tour for 250 Baht.
Our ferry took us to Khao Mahgu,Koh Panyee, the famous James Bond Island,and then to Koh Hong and Koh Panak. We later got our own canoes that took us through the limestone karsts that jut vertically out of the emerald green water for which Phang Nga is famous.
We later stopped at this isolated spot on some unnamed island where we swam for about an hour (in the fear of some sea creature grabbing our legs underwater, though our driver had assured us that there were no crocodiles there..honestly we hadn't even thought of that till he said it)
Our driver then took us back to the Phang Nga Pier, the entire journey was so beautiful and nothing like I'd ever seen before. And a whole lot of pictures clicked!
After lunch at a local restaurant there where i took about 20 min just to explain my lunch to the restaurant lady (Heads up- learn a bit of the local language), i headed back to Patong.
As soon as I reached Phuket, I headed out to Kata beach for some surfing. It had been 3 months since i last surfed in Gokarna but i couldn't wait to see what the waves in Phuket had in store for me.
There is a small surfboard rental shop on one end of the Kata beach where one can rent long and short boards for 150 baht an hour and for 1000 for a whole day.
I took a longboard for an hour and headed out to surf around 5:30 pm , thats when the waves started to kick in.
10 min into the water, i was thrashed here and there by the massive hard hitting waves. It was scary, i hadn't ever been this scared while catching a wave and i was SO exhausted.
There were about 10 other people surfing out of whom barely 1 could catch a wave successfully. 7 waves one after another that would take you away with them and then there would be stillness, like the calm before another storm. But nonetheless it was exhilarating. I wish i could surf for more than a day there, it was nothing like the waves I've seen in India.
Its just been 3 days but it feels like I've been here for longer . The town has a comforting vibe. Phuket is beautiful and i only wish i had more time to explore and live a bit more on this island. I wanted to attend a MMA Muay Thai class and an Aerial silk class too but couldn't find the time. Phuket has plenty to offer for all kinds of travellers, which i think is the best part about it.
You could just lie down on the white sand of the beaches and say to yourself - Laissez moi là (Leave me here). But I am now off to the Phi Phi Islands for some more sun,sand and surf!