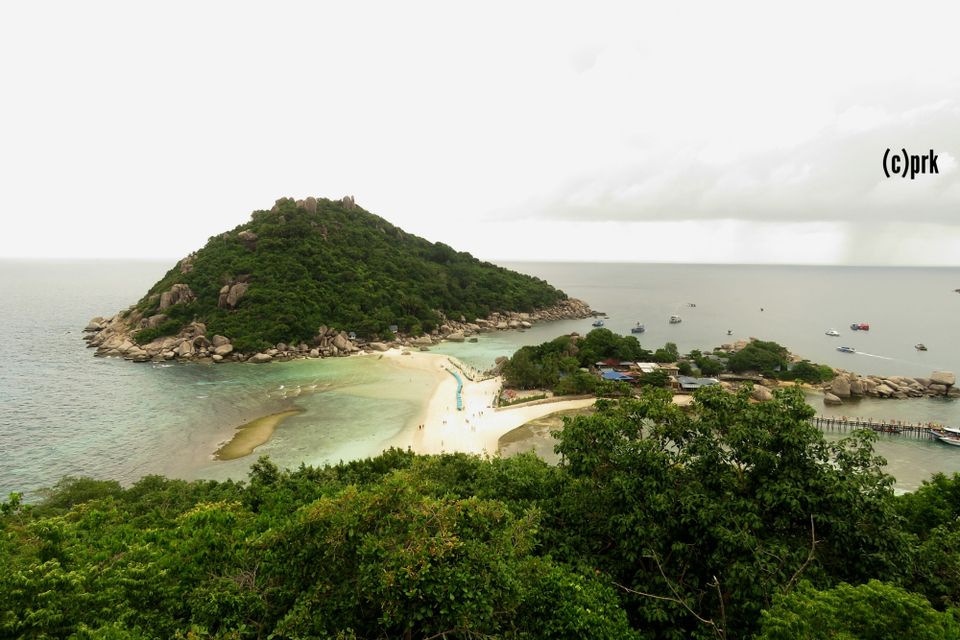 Ko Tao is a small island in the Gulf of Thailand and is a part of the Chumphon Archipelago. The island is well known for its diving points and hence is more geared towards this activity with many diving schools where you can get the certifications completed easily. Snorkeling these water would also be great as it had some of the best clear waters I have seen on my visit to the islands of Thailand.
But even if you are not into diving or snorkeling this island would still be worth a visit due to its sheer natural beauty, clear water and great beaches.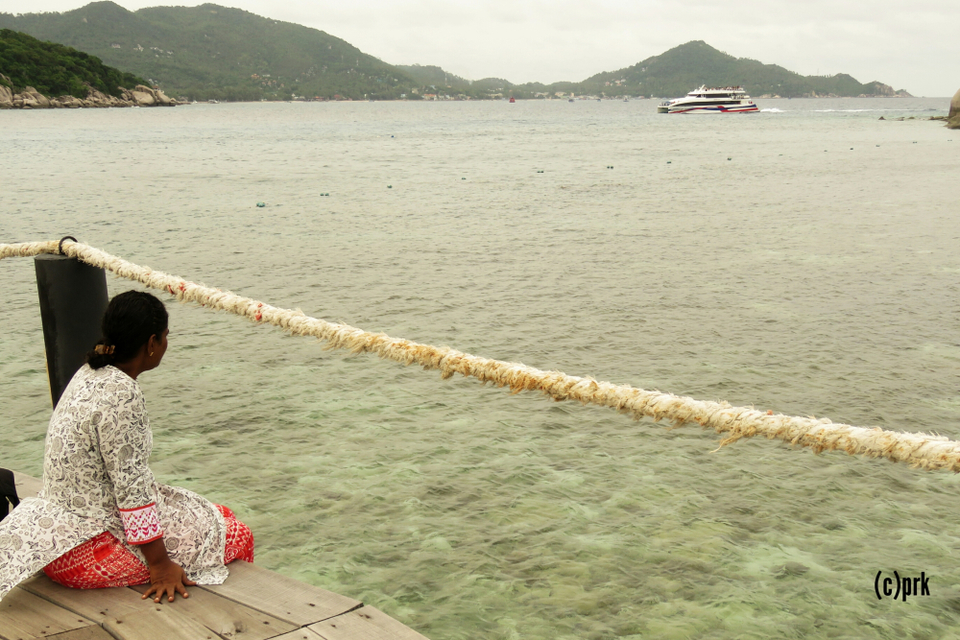 Getting here : Chumphon is the main ferry point to get to Ko Tao and the Lomprayah high speed catamarans are the best way to get to the island. You will be able to get a combined road and ferry tickets from most places at Bangkok, Hua Hin or any other city. There is an airport at the closeby island Ko Samui, so you could travel in directly to Ko Samui and then take the ferry to Ko Tao. We were traveling from Hua Hin. So got a combined ticket from Lomprayah which was a night bus to Chumphon and then the connecting morning 7:00 am catamaran to the island.
Things to do at Ko Tao:
1. Most tourists come here for their diving certifications and wikitravel page on Ko Tao has detailed information about the same. These schools also do take you on a dive for just one day without the certification. However this activity will be a full day activity so plan accordingly so that you can spend that additional day here. I could not do this as we were here only for a day and hence it was either this or visiting the beaches.
2. Beach hopping -- Hire a motorcycle and go beach hopping along the entire coast. Several beaches that you can visit, we spent time at Sairee beach and Freedom beach on the west side of the island and then drove to Tanote beach on the east side.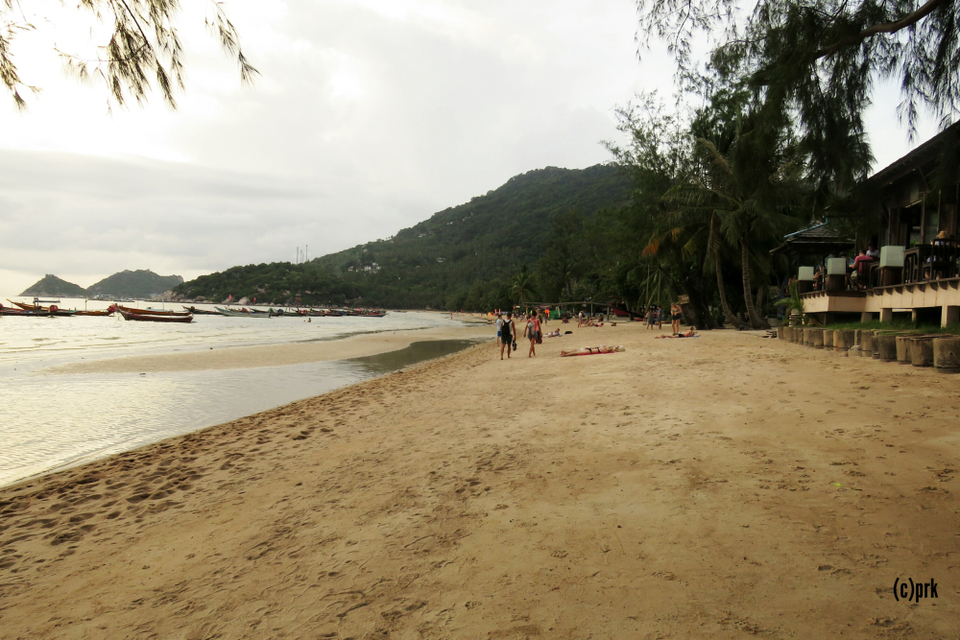 The terrain is mountainous, so the roads are steep and curvy, driving on the west side is still easy but the east side is very steep. However the east coast is less touristy and very beautiful. Tanote beach is famous for the corals. There were many boats at this beach who had tourists ferried just for the snorkeling.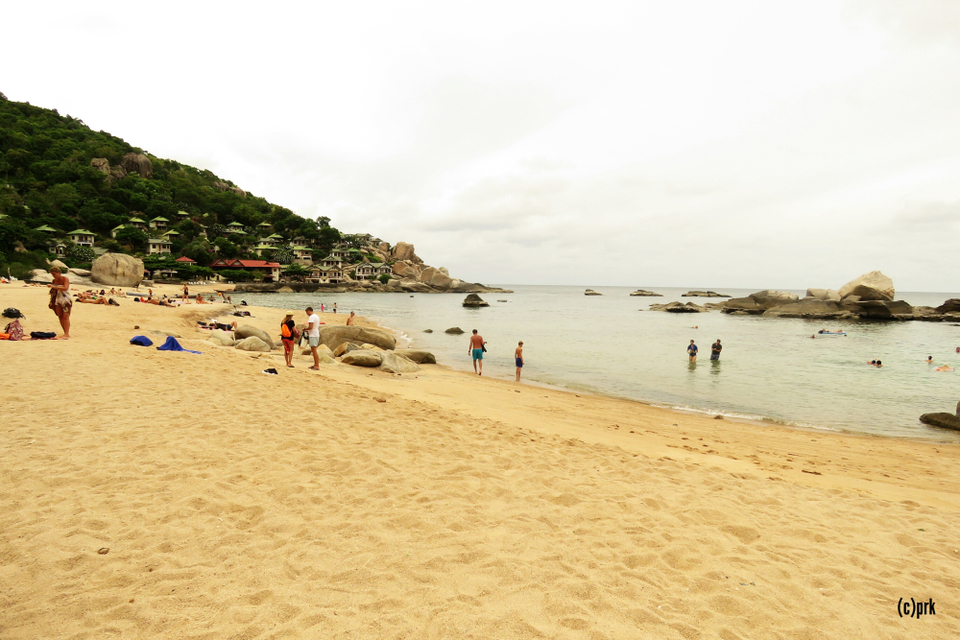 3. A half a day trip to Ko Nang Yuan, the island you can see from Ko Tao especially as you dock in at the Mae Haad Pier is a must do. Its a pair of small islands separated by a stretch of sand. The most clear waters I saw in my entire trip of the islands. The island opens only at 10:00am and best way is to hire a long boat to get to the island. We did not know about the 10:00am opening timing and were here by 9:00am. Although we were not allowed entry which will cost you 100tbh per person, we could sit on the long pier they have and had the whole place to ourselves for around 30-40mins. Many boats make a visit here, by the time it was afternoon there were truck loads of people being dropped off for snorkeling at the island. So it was good to have had the place to ourselves for a while. You can climb up to the viewpoint. Remember to take your bug spray as the path is swamped with mosquitoes which will not allow you to stand still even for a second on your way up to the viewpoint. Most of the pathway has steps except for the last part where you actually need to climb over the huge rocks to get to the viewpoint and this could be a little tricky but very much doable. No doubt the view is amazing.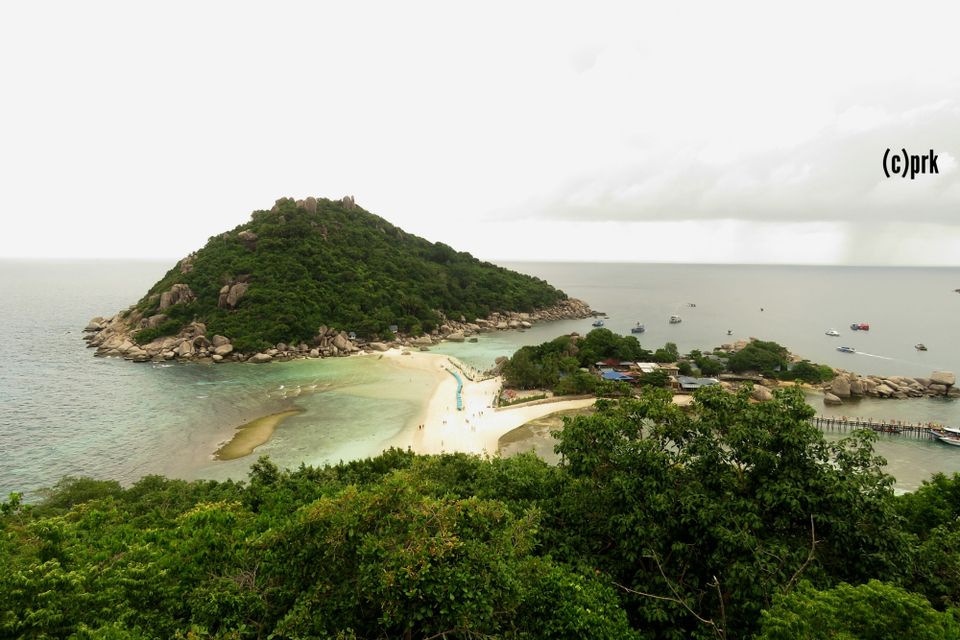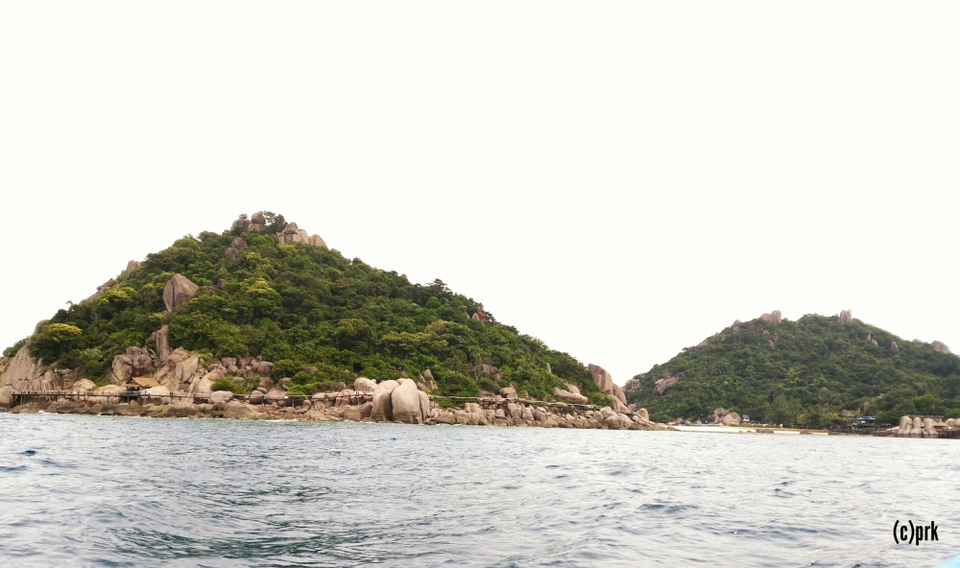 So that was our visit to Ko Tao and this island should be a part of your itinerary on your Thailand visit. Ideally you will need at least 2 days and with diving 3 days. You can also base yourself here and do day trips to nearby islands and spend as long as you need at this beautiful and serene island.