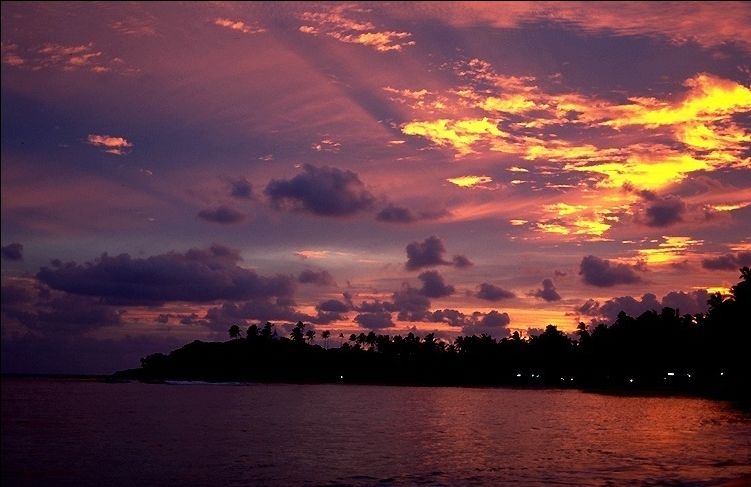 When it comes to trips the most crucial thing deciding your next vacation is the budget. Everything depends on that. We Indians have a trait of live or leave when it comes to budget and that is the most important thing that sets our itinerary, and decides whether to travel abroad or have domestic vacations, because people believe that foreign trips are super expensive. But listed below are the beautiful countries where Indians can spend freely without worrying about the budget. Also these are some of the most beautiful places everybody wishes to visit.
1. INDONESIA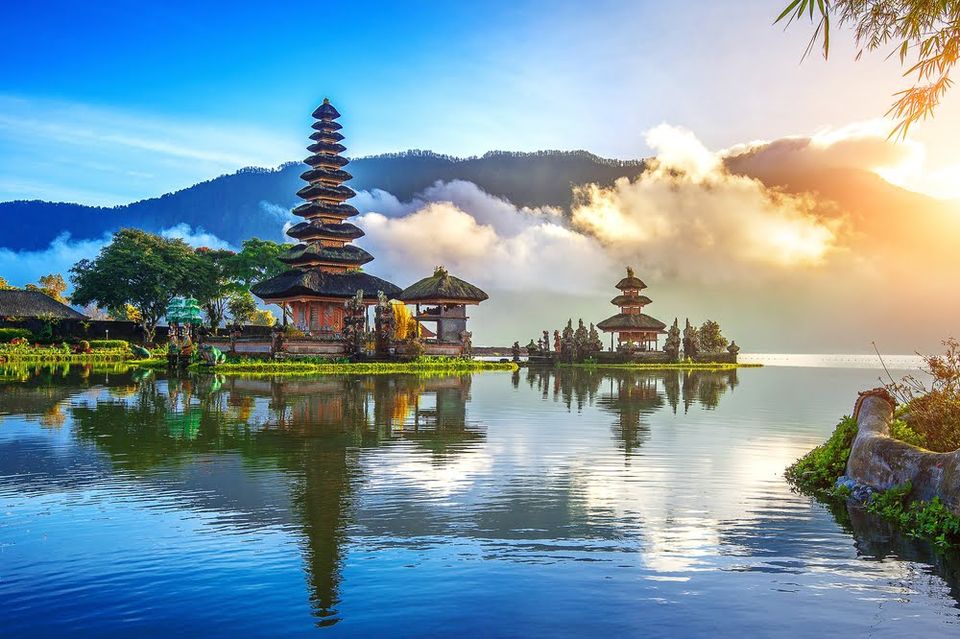 1 INR= 205  INDONESIAN RUPIAH
Indonesia is one of the largest archipelago state in the world and also the cheapest country for Indians to visit.
Per day stay cost -
You can get a hotels ranging from INR 2000 per night. Cheaper options are also available which will cost you less than INR 1000 per night.
Things to do -
You could go for volcano tours, cultural tourism, natural tourism, water sports, etc.
Places to visit -
Bali, Jakarta, Bandung, Malang, Lombok, Yogyakarta.
2. VIETNAM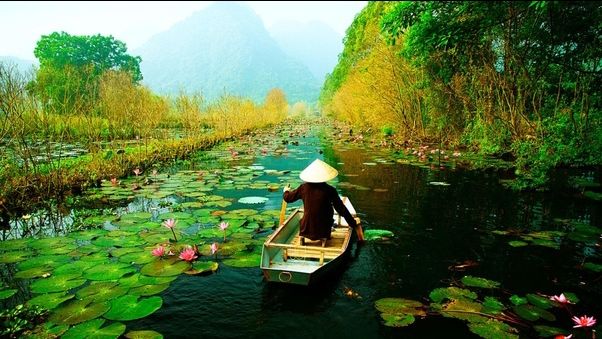 1 INR = 336 VIETNAMESE DONG
Vietnam is a country with natural beauty, rich culture and history and unique heritage. So my advise is pack your bags and book your tickets for Vietnam and witness the beautiful paradise.
Per day stay cost -
Rooms cost less than INR 1000 per night.
Things to do -
Sightseeing, boating, cruising, local market tours, cultural tours, wildlife tour etc.
Places to see -
Hanoi, Ho Chi Minh city, Sapa, Holong bay, Mekong Delta, Nha Trang.
3. Nepal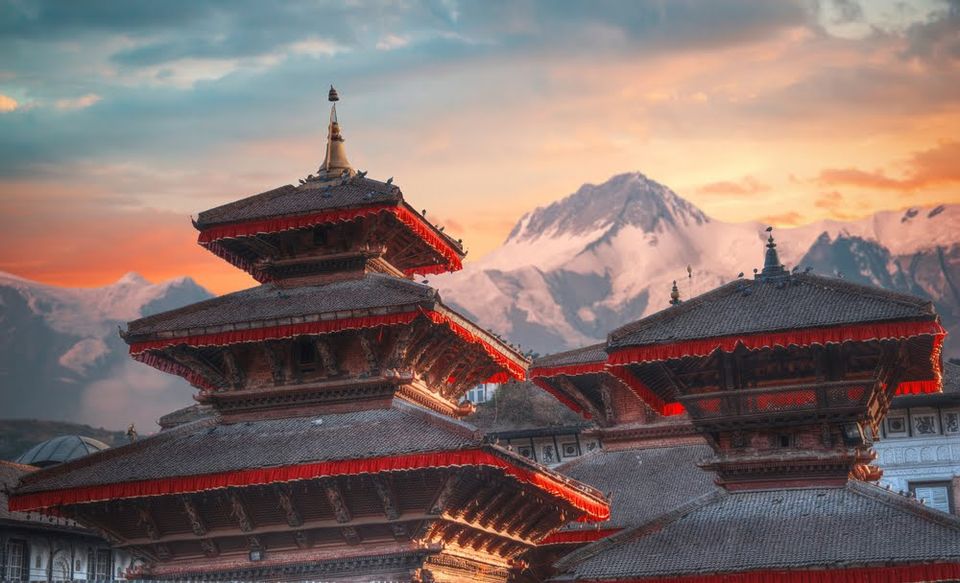 1 INR = 1.59 NEPALESE RUPEE
Nepal is the beautiful country nestled among the snow peaks, streams and the mighty Himalayas. The natural landscape will awestruck you and fill you with joy and splendor. Nepal provides with serene and calm landscape, to those who want to take rest from the hustle and bustle of the city lives and for the adventure lovers the adrenaline rush without burning a hole in the pocket.
Per day stay cost -
A decent hotel will cost you somewhere INR 1000 to 2000.
Things to do -
Visit historical temples in Kathmandu and Pokhara, go for trekking, mountain climbing, nature tours and adventure sports.
Places to visit -
Parsa wildlife reserve, Bhaktapur, Shivapuri,
Nagarjun national park, Pashupatinath, Lumbini, Siddha gufa, Devi fall, Shechen monastery.
4. SRILANKA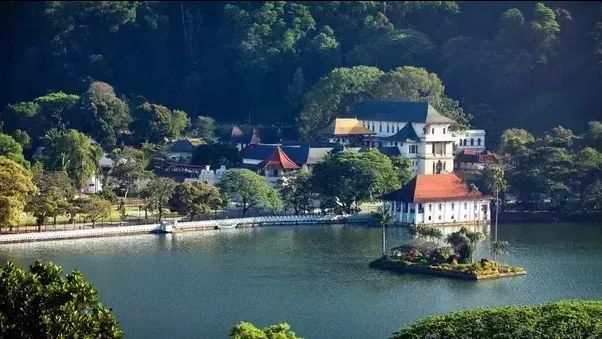 1 INR= 2.5 SRILANKAN RUPEE
Our island neighbor shares the mythological history with our country. It has a lot of things to offer us, may it be beaches, cruises at a budget friendly cost.
Per day stay cost -
Choose hostels or Airbnb and reduce the per day stay cost to as low as INR 700-1000 per night
Things to do -
Religious Visits, Art and Culture Tours, Water Adventure Sports, Wildlife Tours, Plantation Visits.
Places to visit -
Some of the places of attraction  are Colombo, Kandy, Yapahuwa Kurunegala, Galle, Tissamaharama, Kirinda, Sabaragamuwa, Panduwasnuwara, Dambadeniya, Matara, Kataragama.
5. BHUTAN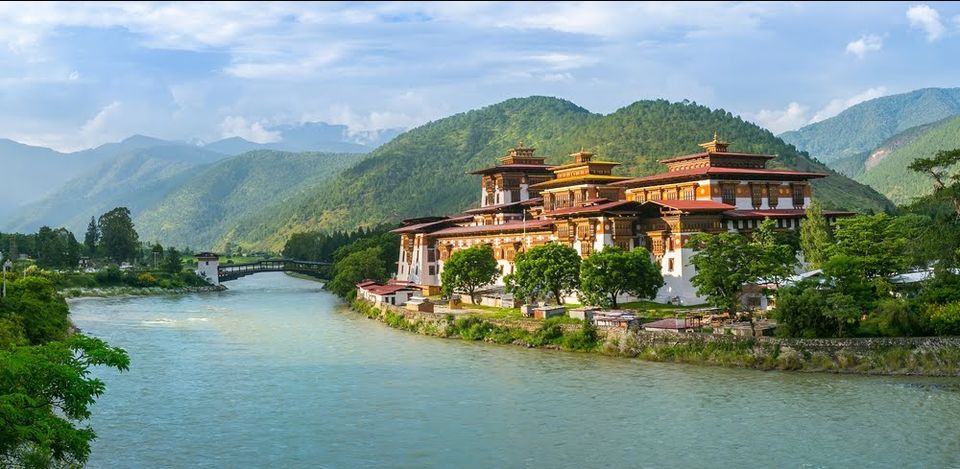 1 INR = 1.6 NGULTRUM
Our Himalayan neighbor is one of the most beautiful country in the world. Set amidst beautiful valleys, this country measures it's development in terms of the happiness of it's citizens. Visit the country and explore the unexplored terrains and feel relaxed in the tranquility and peace the country has to offer. Indians can visit this country without a passport.
Per day stay cost -
The stay in decent hotels will cost around INR 1000 To 1500 per night.
Things to do -
Cultural Tours, Local Sightseeing, Himalayan Tour, Treks, Adventure Sports & Activities, Religious Tours, Wildlife Tours are among the many.
Places to visit -
Phuentsholing, Thimpu, Punakha Dzong, Trashigang, Haa Valley, Trongsa, Dochula Pass, Rinpung Dzong, etc.
6. LAOS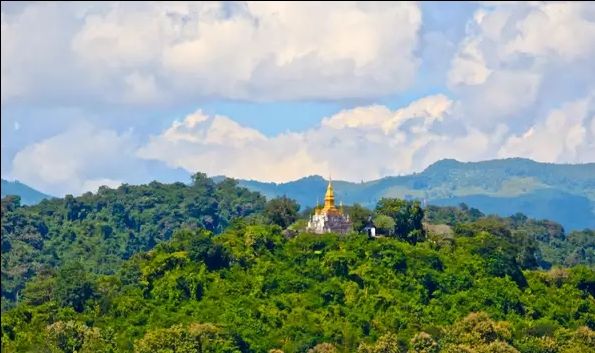 1INR = 123 LAOTIN KIP
The Southeast Asian country known for its mountainous terrain, Buddhist monasteries, and the beautiful French architecture can be your next destination if you want to travel to a cheap country from India!
Per day stay cost -
You will get dorm rooms ranging from INR 400-800 per night. If you wish to stay in a hotel the per night charges will range from 1000 and above depending on the facilities you wish to avail.
Things to do -
One could go to Night market, and for Heritage tour, Cultural tour, Temple tour, Bicycle tour, Nature tours.
Places to visit -
Luang Prabang, That Luang, Vang Vieng, Wat Sisaket, Bokeo, Buddha Park, The Plain of Jars, Wat Phu, That Ing Hang Stupa are some of the attraction points.
7. THAILAND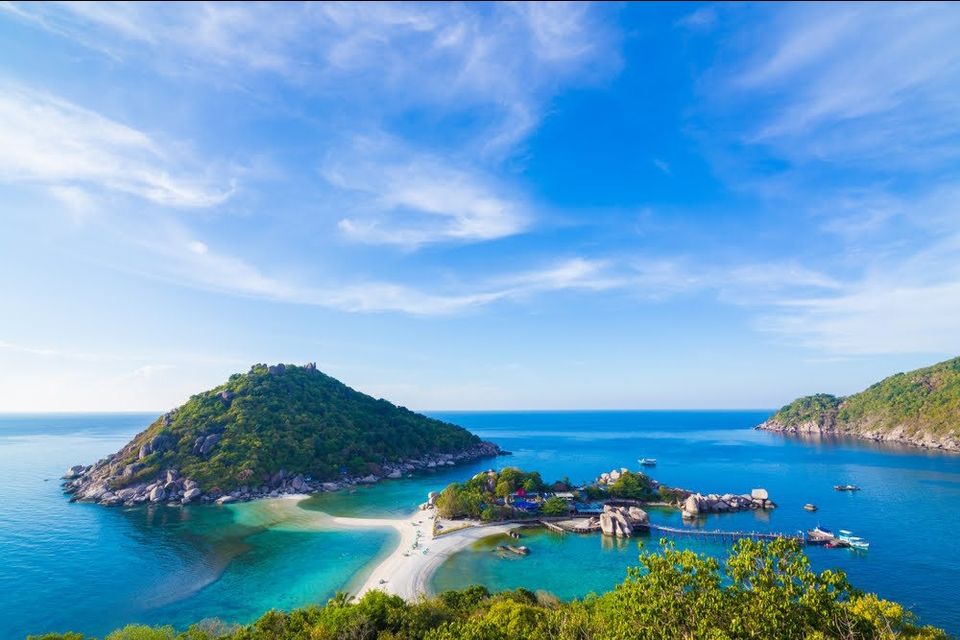 1INR = 0.45 THAI BAHT
Thailand, a perfect mix of ultra modern cityscape and rich cultural heritage, opulent royal palaces, ancient ruins should be your go-to place if you are looking for a cheap country to travel from India!
Per day stay cost -
INR 1200 and above, depending on facilities and the area you choose to stay in.
Things to do -
Local Shopping, Floating Market Tour, Elephant Tourism, Medical Tourism, Water Sports, Treks, Night Parties are the major things among many in a Thailand to do list.
Places to see -
Major places to leave you spell bound are Krabi, Bangkok, Phuket, Pattaya, Phi Phi islands, Chiang Mai, Koh Phangan.
8. CAMBODIA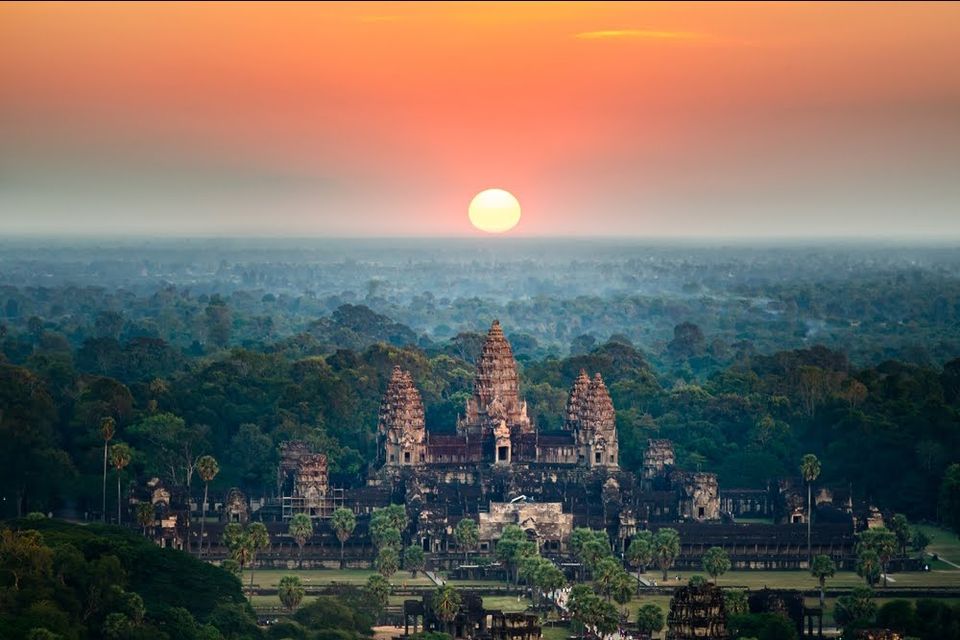 1INR = 58 CAMBODIAN REIL
World famous for the Angkor Vat temple, Cambodia is the haven for budget travelers. Beautiful, natural and culturally rich this is one of the best bets for anyone who is looking for the cheapest countries to visit from India.
Per day stay cost -
You will get guesthouses for less than INR 1000 per night.
Things to do -
Things that will leave you go smacked include Cultural Visits, Religious Tours, and Recreational & Leisure Tours.  
Places to visit -
Angkor Wat, Silver Pagoda, Koh Ker, Bayon Temple, Tonle Sap, Preah Vihear, Sihanoukville, Tonle Sap, etc. These are the spots not to miss while in Cambodia.
9. SOUTH KOREA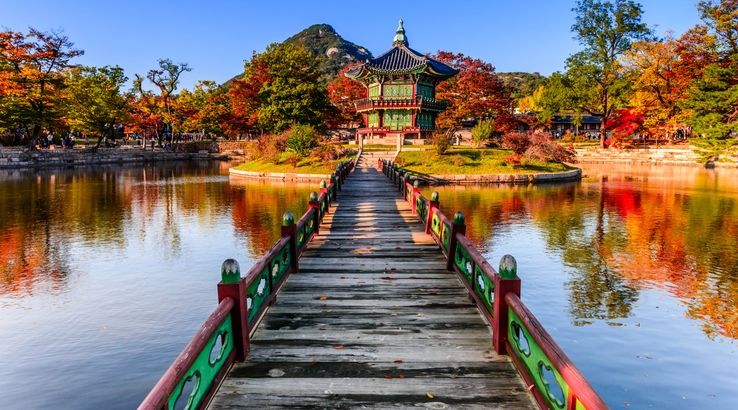 1INR = 17 WON
Be in the form of Samsung, LG, Hyundai, or the world famous K - pop South Korea is present everywhere and this country has a lot to offer to Indians. One has to visit the country and experience it's immaculate beauty
Per day stay -
The cost of staying is around INR 1200 - 1500.
Things to do -
Food tours, cultural tours, must wrestling, museum visits etc. Korea has many night time activities to offer, as even after midnight, throngs of people wander the streets in major shopping districts and popular downtown areas. While Seoul is considered to be the most representative city in the nation for its nightlife, one may also find stores or restaurants that open throughout the night in most other cities
Places to visit -
Seoul, Jeju Island, DMZ, Busan, Gyeongju, Dadohaehaesang national park, Pyeonchang county, Suwon, Seoraksan national park, Andong haohe folk village.
10. MALDIVES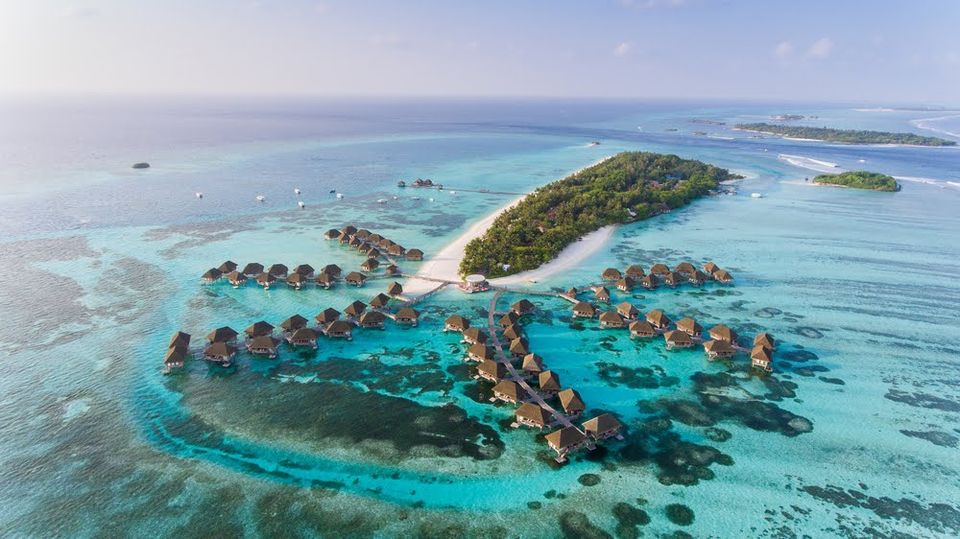 1 INR = 0.22 MALDIVAIN RUFIYA
The beautiful island of Maldives has been an exotic location. Many people do not think of traveling there because it is infamous for the luxury resorts. However, as a country Maldives is one of the cheapest to travel from India – all you need to do is careful planning and good research.
Per day stay cost -
You can get guesthouses ranging from INR 1500 an above per night. In 2009, the Maldives government started permitting locals to start their own guesthouses, which changed the tourism scene totally making it extremely affordable for people who are looking for the cheapest countries to visit from India.
Things to do -
Scuba diving, Snorkeling, Submarine tour, Male walking tour fall among many things to be done in Maldives.
Places to visit -
Velligandu Beach Island, Atoll Transfer, Alimatha Island, Hukuruu Miskiiy, Hulhumale, Maldive Victory, etc. 
11. SEYCHELLES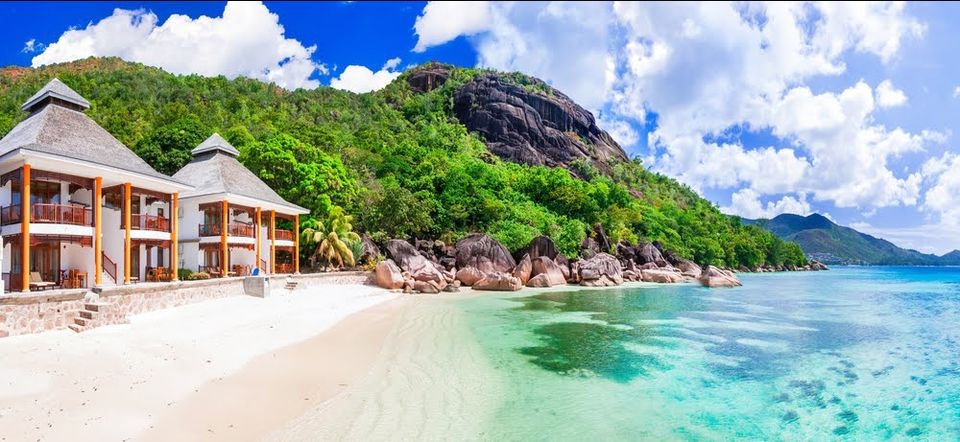 1INR = 0.20 SEYCHELLOIS RUPEES
Seychelles is an archipelago of 115 islands in the Indian Ocean, off East Africa. Famous for the beautiful beaches, natural beauty, and coral reef, it is an abode for anyone who wants to travel to the cheapest countries to visit from India.
Per day stay cost -
You will get hostels and hotels for as less as INR 1000 per night.
Things to do -
Nature Tours, Wildlife Tours, Glass Bottom Boat Cruises, Ocean Cruises, Island Exploration, Water Sports, Leisure Tours. 
Places to visit -
Curieuse Island, Cousin Island, Aride Island, Mahe Island, Sainte Anne Marine National Park, Anse Kerlan, Baie Lazare, Victoria, La Passe, Anse Louis.
12. PHILIPPINES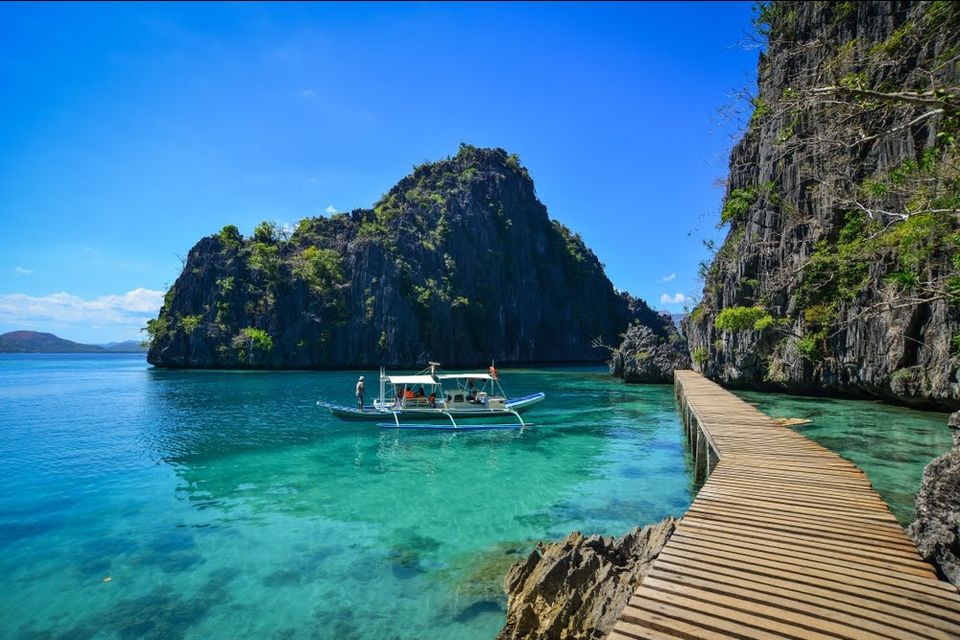 1INR = 0.75 PHILIPPINE PISO
The Philippines, known for the beautiful beaches and unexplored natural beauty is catching up among travel enthusiasts at lightning speed. One of the best things being it is one of the cheapest countries to visit from India.
Per day stay cost -
Go for homestays. It will cost you as less as INR 700 per night
Things to do -
Cultural visits, Volcano visits, Trekking, Recreational & Leisure Tours are some of the many attractions in Philippines.
Places to visit -
Some must visit places in Philippines are Palawan, El Nido, Iloilo, Cordilleras, Ilocos, Bicol, Surigao. Chocolate Hills, China town, etc.