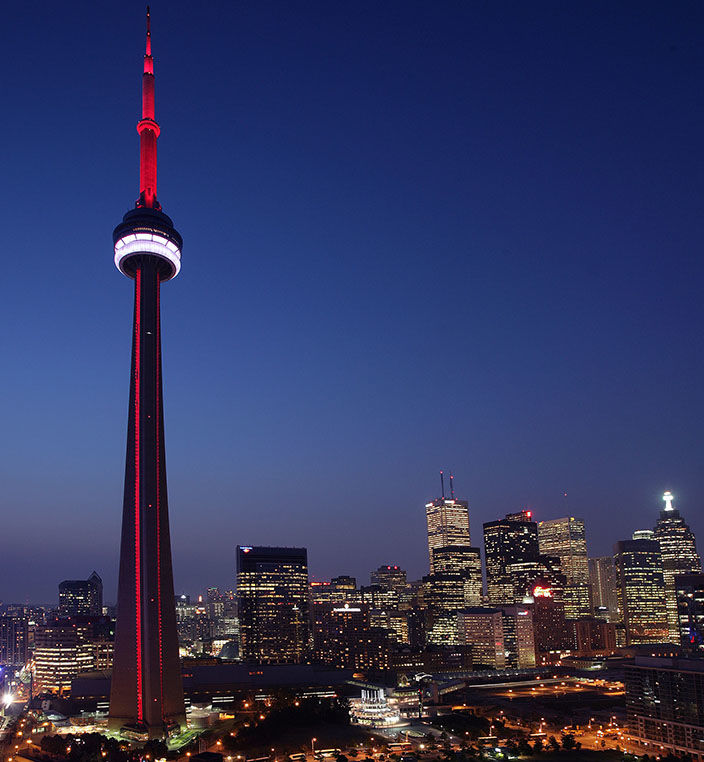 Canada - planet's second biggest country has endless landscapes. It has mountains, glaciers, ocean size water bodies popularly known as Great Lakes, secluded beaches, rain forests which lead to in numerous trails. To add to it are the glitzy skyscrapers, cafes along the road, night markets and what not. Two places which are the shimmering jewel in this natural resources abundant nation are Canadian National(CN) Tower and Niagara falls.
Canadian National or popularly known as CN tower is located at heart of Downtown Toronto in the province of Ontario. It was the tallest standing structure in the planet till Burj Khalifa(UAE) took over the position in 2007. Today it holds the title of "World's highest Wine Cellar" and "World's highest outdoor walk on a building".
How to reach CN Tower?
1. If using subway, get down at either of Union or St' Andrew's station. From either of them, the tower is at the walking distance of max 750m or 3 blocks.
2. If using GO train or bus, get down at Union station.
3. If using TTC bus, get down at Bremner Boulevard.
4. Private car or taxi
How to reach CN Tower in winter?
We all know that Canadian winter can be quite harsh. To save yourself from the freezing wind, you can reach UNION station then opt for sky-walk. Sky-walk is the covered pathway connecting Union station and Metro Toronto Convention Centre. CN tower is located just adjacent to the convention centre.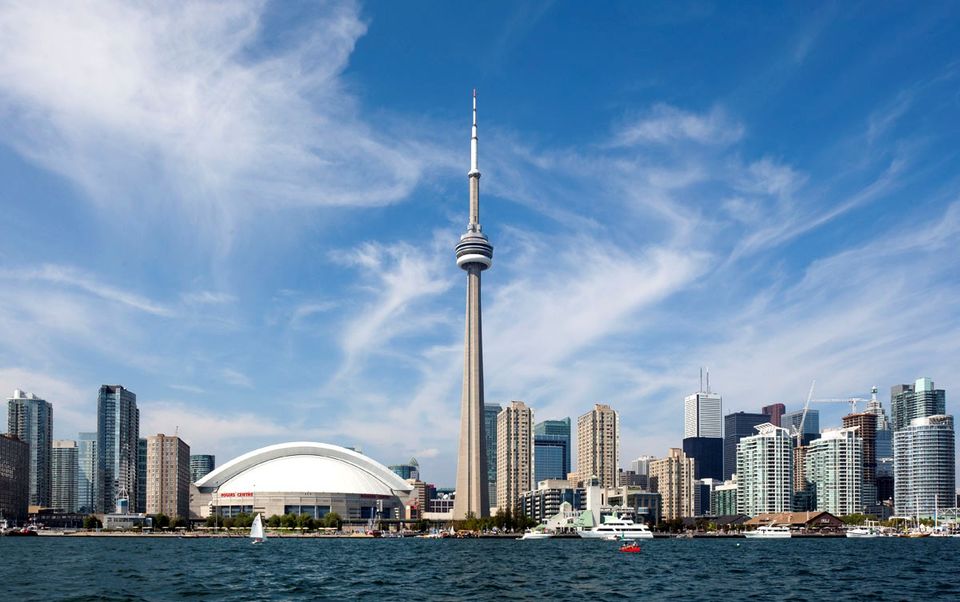 What to do in CN Tower?
1. Observation desks known as "Look Out", "Glass Floor" and "Sky Pod"
2. 360 degree revolving restaurant
3. Edge walk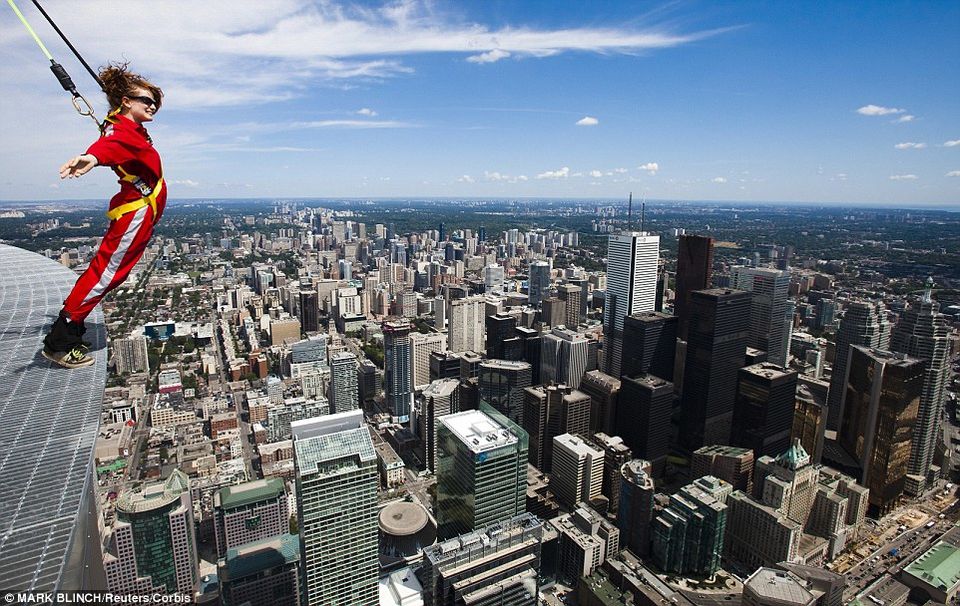 Eating joints around CN Tower
If you do not wish to spend big bucks in one of the highest located restaurant, there are lot of options available just outside the tower.
1. If you're looking for quick bite, coffee shops are available inside Union station
2. Around 100m from the tower you can find food truck(s), Tim-Hortons, Pizza-pizza, SubWay etc.
3. There are lot of restaurants and cafe available in downtown or you can go to Younge-Dundas square. After all you're in heart of Toronto city.