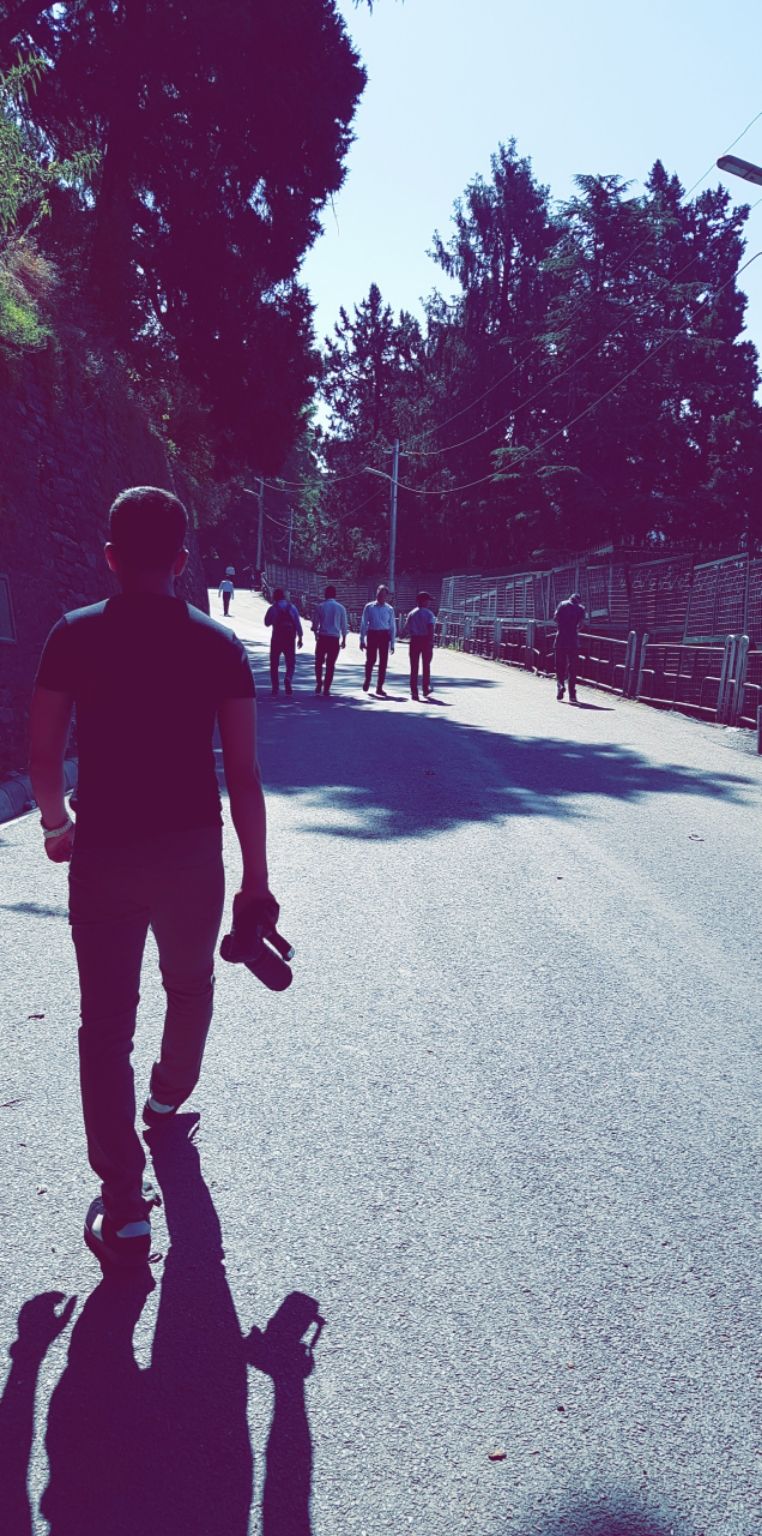 Shimla was an escape from all of India's chaos.No pollution, no cars honking (they weren't even allowed up)! Fresh air!
Snow-capped Himalayan peaks and green pastures surround Shimla, the capital of Himachal Pradesh. Enjoy a heritage walk through Shimla's Victorian-era architecture, bazaars and lengthy pedestrian shopping mall. Certain places on earth do boast of places that equal or even surpass the beauty of Shimla. However, Shimla which is one of the most visited tourist spot in Himachal Pradesh holds magic in the air, which is beyond comparison. No wonder it is called the Queen of Hill Stations.
But, it is more of a family destination or honeymoon destination it's heaven for family trips and little experience. Youngs backpackers, solo travellers seek for something else. New young people, nice and cheap stay and some dope which is really hard to find in Shimla. But not in Himachal Pradesh ;) yk the drill. And yeah, no smoking as well.
It is definitely not a hippie paradise, but a hippie would love the beauty of Shimla. Overall, it's a cute little town to relax in before you head further North on the tourist trail. I can't say that I would go back, but I'm so glad I have spent time there. It's worth checking out for 1-2 days even if only to get acclimatized to the altitude before you go further north.
Places to visit- The Ridge, Christ Church, Jakhoo Hill, Mall Road, Kalka-Shimla Railway, Summer Hill Kufri, and some places you can just go to explore yourself. There isn't a lot you need to see while in Shimla. It's more about chilling out and enjoying this break.
4-5 days trip
Budget- 10k
Accommodation- it's bit expensive for backpackers like us, as there are hotels and very less hostels and homestays to stay.