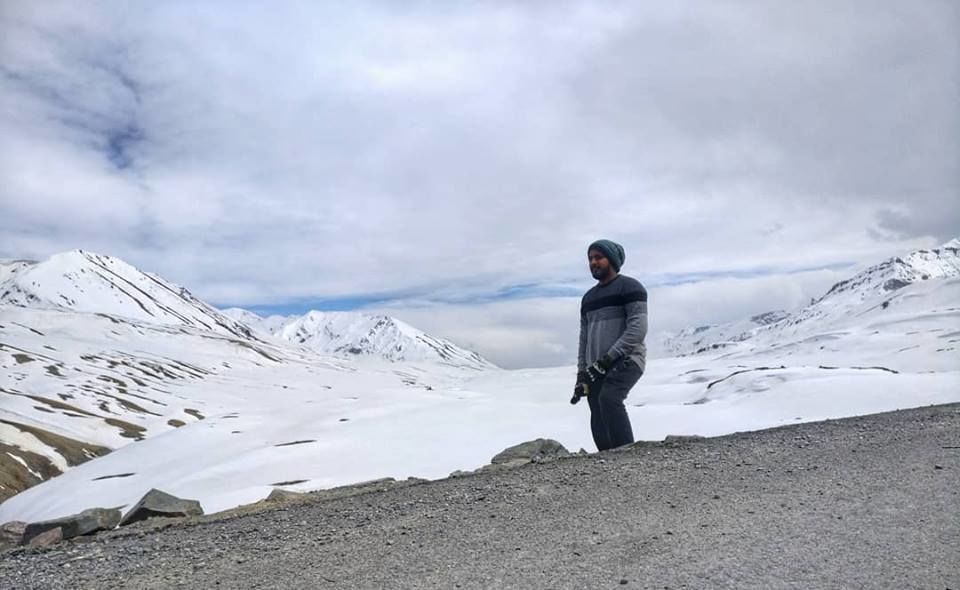 If there is one Indian state that provides simplicity with excitement, it is Himachal Pradesh. With snowy mountains, luscious green plains and deep open valleys, Himachal makes for an all-in-one tour that has something for everybody. It is home to many Indian as well as foreign tourists all year round. Vacationers and adventure enthusiasts from Israel and other neighbouring countries flock to this picturesque destination every month.
Different regions of Himachal Pradesh
I think one of the easiest ways to understand this region is to break it up into 4 distinct parts:
1) The lower regions – starting from the small town of Kasauli, all the way up to Shimla (the capital of Himachal Pradesh) and nearby Chail, famous for having the highest cricket pitch in the world, and on to Thanedhar with its spectacular views and many cherry and apple orchards.
2) Lahaul & Spiti – the northernmost part of Himachal Pradesh, bordering Jammu & Kashmir and, to the east, Tibet/China. This is the most untouched and inaccessible part of the region and, needless to say, it is in many ways the most beautiful
3) The eastern region – this includes the spiritual city of Dharamsala and McLeod Ganj (the seat of the Dalai Lama and Tibetan government in exile), the very British hill station Dalhousie and the famous destination of Kullu-Manali.
4) The apple region – so-called because of the proliferation of apple orchards. Also known as the Kinnaur region and including the stunning Sangla valley and Chitkul glacier all the way to Kalpa.
* Himachal Overview
DAY 1 ~ Manali
I loved old manali vibes in Himachal Pradesh, Old Manali may have the prefix "old", but it is way more awesome as compared to the main Manali town. While latter is one of the busiest summer destinations in India, the former is a breath of fresh air. Geographically, the only thing that separates Old Manali and Manali is the Beas River but there is a complete change of scene after you cross the river.
Don't get me wrong; Main Manali is a good destination for honeymooners or families. In fact, family travelers may not like Old Manali at all because as per them, it has too many hippies. However, if you're a backpacker or a hippie at heart (like me), you'd definitely prefer Old Manali.
Day 2~ Rohtang Pass
Rohtang pass provides a natural divide between the Kullu Valley. This pass is an ancient trade route between the people on either side of Pir Panjal. The local name for this pass is a generic name of pass and the pass is open from May to November.
Day 3 ~ Keylong
Keylong is the district headquarters of Lahaul and Spiti district and is home to most of the government offices and facilities in Lahaul. It hosts a regular bazaar. It is accessed from Manali by Manali-Leh Highway, a part of NH21 and located about 125 km (78 mi) north of Manali.
Day 4 ~ Baralacha Pass
Bara lacha pass is a high mountain pass in Zanskar range, connecting Lahaul district in Himachal Pradesh to Ladakh in Jammu and Kashmir, situated along the Leh–Manali Highway.
Day 5 ~ Tosh
Tosh is located at about 2,400 metres (7,900 ft) in elevation on a hill near Kasol in the Parvati Valley, surrounded by mountains.
Day 6 ~ Kasol
Kasol is situated in Parvati Valley, on the banks of the Parvati River, on the way between Bhuntar and Manikaran. Kasol is the Himalayan hotspot for backpackers, and acts as a base for nearby treks to Malana and Kheerganga. It is called Mini Israel of India due to strong Jewish history and heritage found here
Unforgettable Himachal Pradesh
Roadtrip to the himalayas!
360 degree view of the himalayas!
Frequent Searches Leading To This Page:-
best himachal tour packages for family, himachal pradesh tour package for family, himachal tour package shimla kullu manali, shimla kullu manali tour package shimla himachal pradesh, himachal pradesh tourism, himachal pradesh tourist places