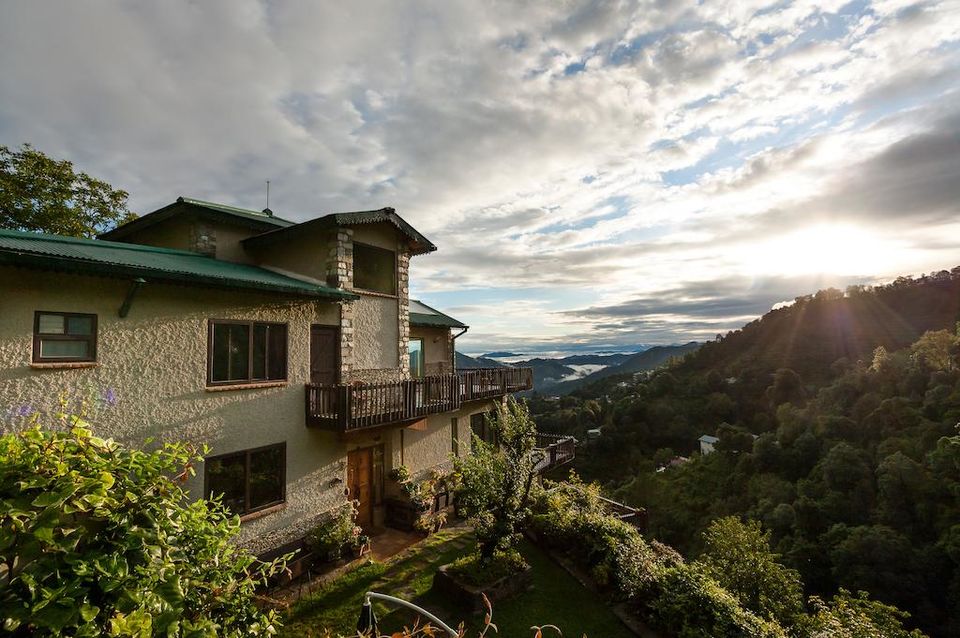 With its origins in prehistoric times, astronomy is one of the oldest forms of natural sciences. Ever since the existence of mankind, celestial bodies have continued to fascinate scholars, writers and even travellers. Passion for the science that astronomy enthusiasts and astrophotographers continue to travel all around the world for that perfect view of the night sky. However, did you know that India also makes for one of the most popular places in the world for stargazing and recreational astronomy?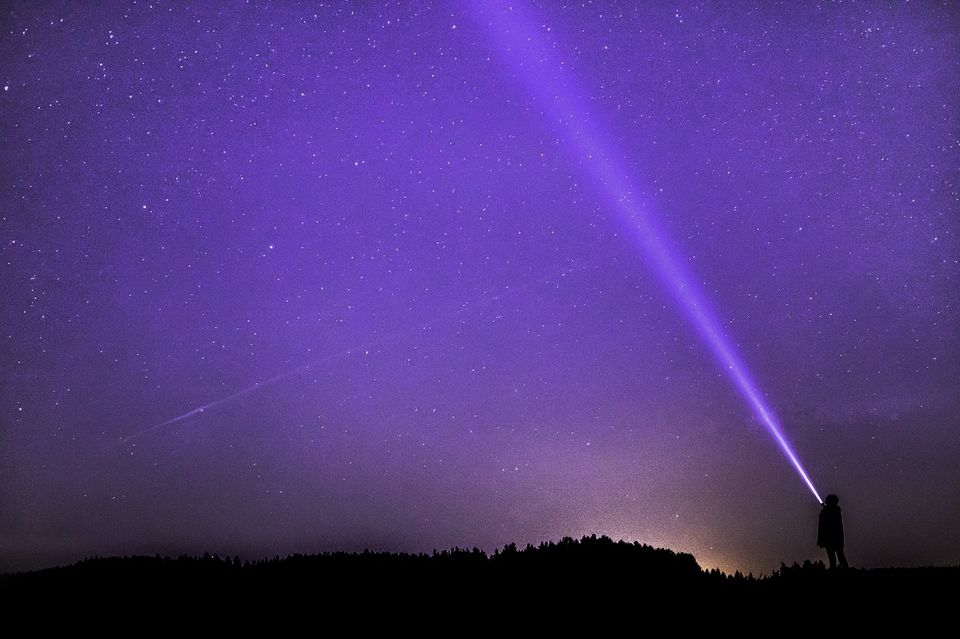 If you've been wanting to spend a night under the stars but don't want to travel to Ladakh or some other remote place at a high altitude, here's something to brighten your day! Merely 20km from the popular hill town of Nainital, a luxury resort has everything you need for your ideal astronomy getaway—uninterrupted views of the night sky, state of the art equipment and a drop dead gorgeous setting!
Ideal for
Soulitude in the Himalayas is an ideal getaway property for ardent sky gazers and astronomy enthusiasts. In addition, it also serves as a great place to head to with your significant other or family for a quiet weekend in the hills.
About the property
Resting peacefully in the Kumaon hills of Uttarakhand, Soulitude in the Himalayas is an epitome of everything that the hills stand for—peace, calm and serenity. Soulitude, as the name suggests, provides complete solitude for the soul in an environment that boasts of fresh mountain air, spectacular views and warm hospitality.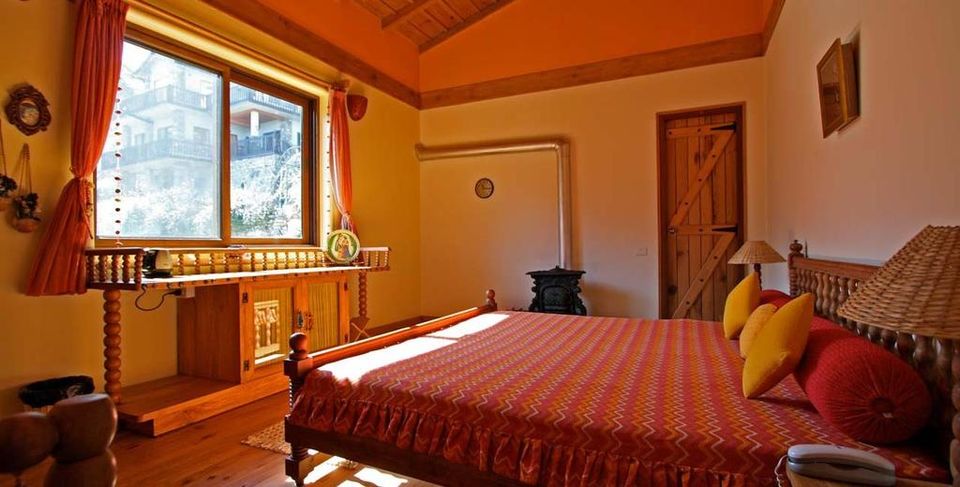 The property has 10 exquisite rooms that come laden with all the luxuries of a fine vacation home. With names like 'Nirvana', 'Awakening' and 'The Secret Garden' amongst others, each of these rooms has been designed meticulously to provide guests with a holistic experience. These cosy, heated rooms feature wooden panels and floors and come equipped with amenities such as work desk, television, wardrobe, electric kettle amongst others.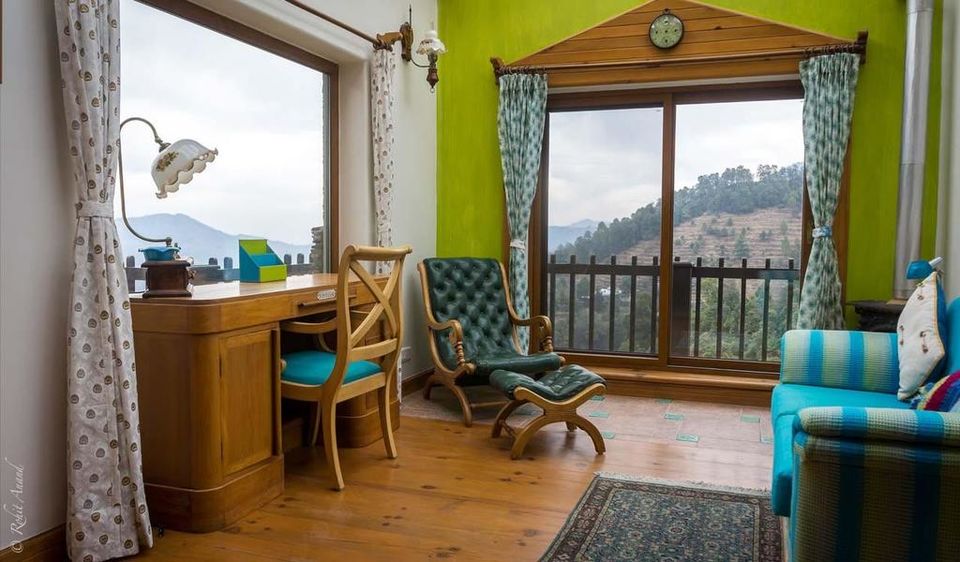 The property also has a well maintained garden and a terrace area which make for great spots to soak in some sun and enjoy glorious views of snow-capped peaks. In addition, the property also houses a library and a games and activity room for the little ones.
Food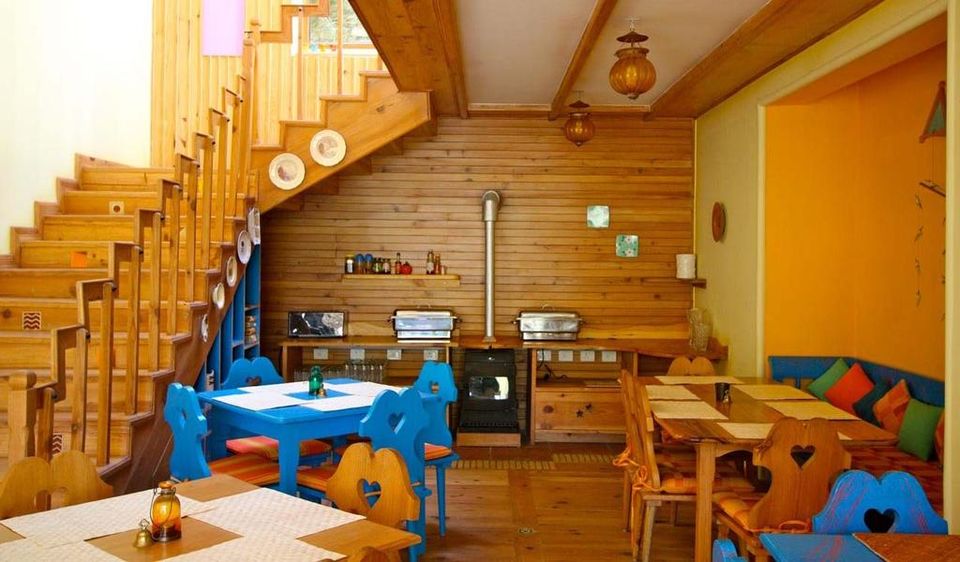 Following a rather unique approach, the property only offers fixed meals to its guests to promote the idea of community living. These simple, home-cooked meals comprise of local delicacies served with unmatched love in the resort's dining area. While lunches are charged at ₹700 per person, dinner costs ₹900 per guest. In addition to the main meals, the resort has a small menu with an interesting selection of snacks that you can call for in your room and enjoy with your cup of tea.
Cost
A stay for two at Soulitude in the Himalayas starts at ₹12,000 per night. The price is inclusive of in-room amenities, services and a hearty Continental breakfast for guests.
Best time to go
Ramgarh is a destination that can be visited throughout the year. The months between April to July attract tourists escaping the sweltering heat of the plains. On the other hand, you can also plan a trip between November and February to witness the region's biting winters with temperatures dropping to freezing point.
Things to do in and around the property
1. Gaze endlessly at the night sky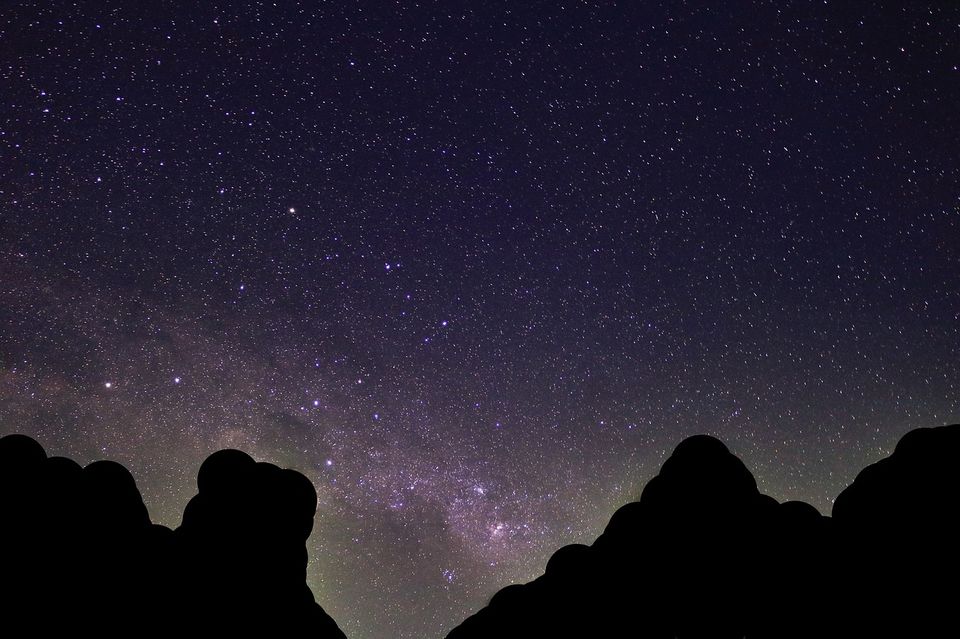 Owing to a pretty decent altitude and minimal pollution, Ramgarh makes for a great place to spot celestial bodies. Identifying the growing interest amongst travellers for astronomy, Soulitude in the Himalayas has an impressive range of equipments that you can use to witness major constellations. However, if you're a novice, the staff also holds special astronomy and astrophotography workshops to give you a basic gist of the science before you go in for a hands-on experience.
2. Explore the regions' pristine lakes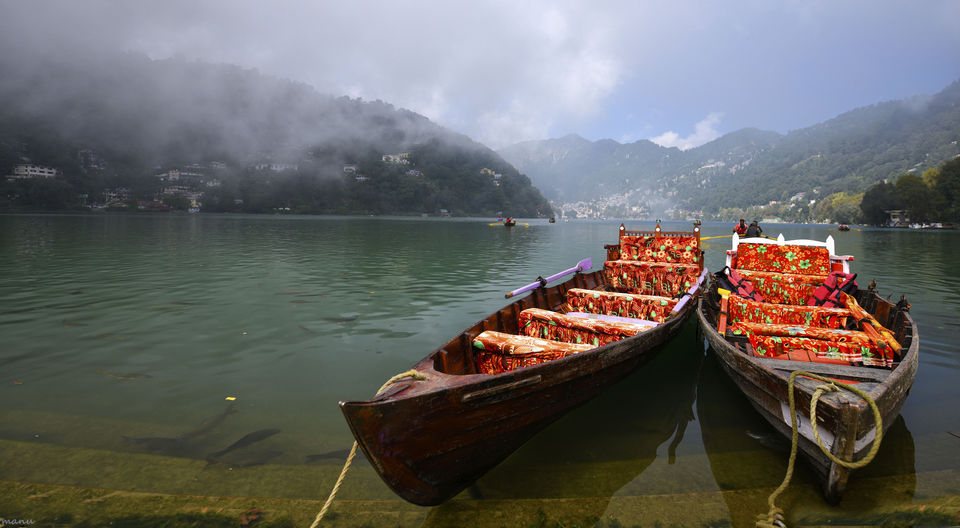 Apart from its exciting terrain and warm hospitality, if there's one thing that Uttarakhand is best known for, it has to be its lakes. There are several of these natural lakes in the region surrounding Ramgarh. Take a day out and visit the lakes in Bhimtal, Naukuchiatal, Nainital and Sattal to witness nature's beauty in all its glory.
3. Discover your adventurous side at Mukteshwar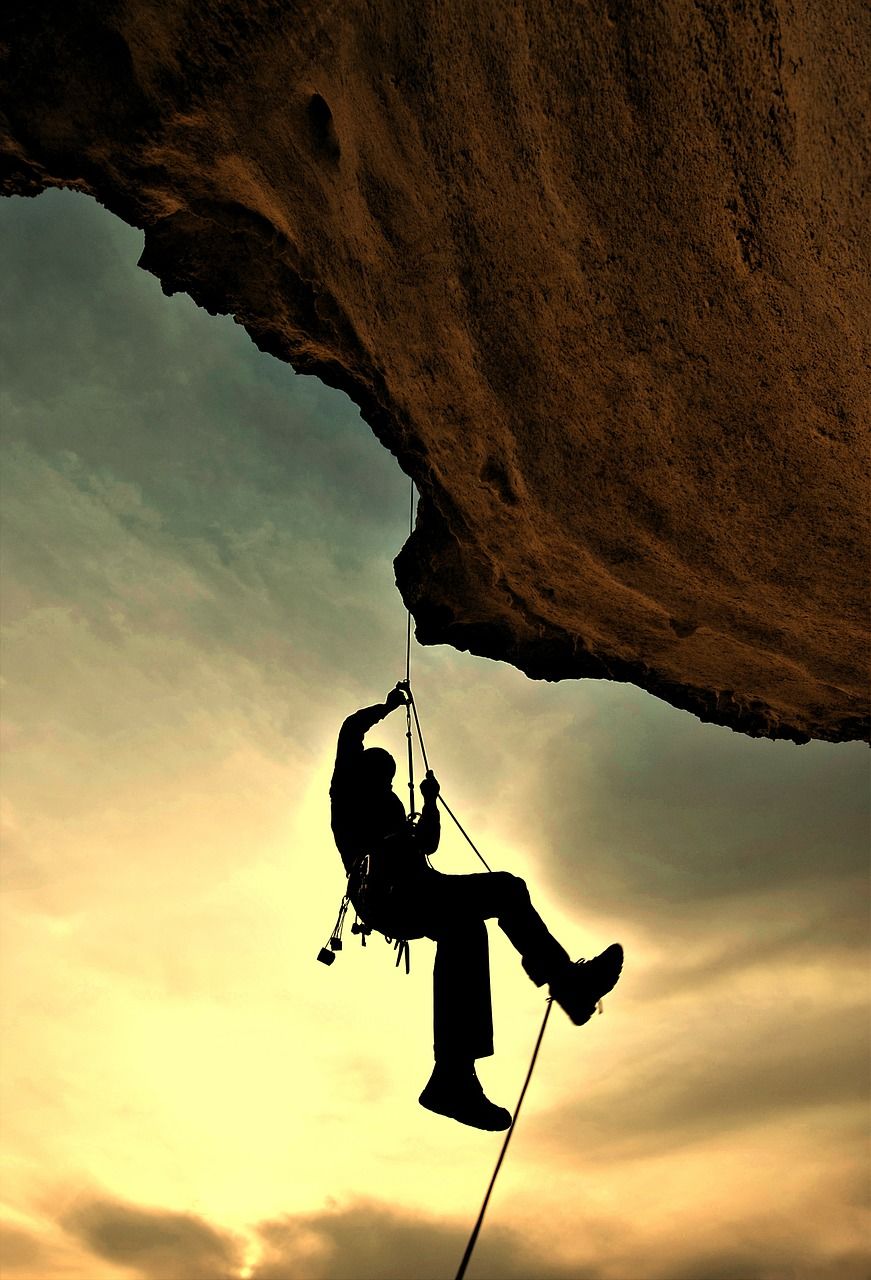 Located merely 50km from the property, Mukteshwar is a quaint hill town which also happens to be a haven for adventure enthusiasts. With several adventure camps, you can take a day out and head to Mukteshwar to indulge in activities such as paragliding, rock climbing, rappelling and zip lining amongst others. The region also has some interesting trails that one can trek through or go mountain biking to. Finally, look for a good and safe spot, pitch a tent and enjoy the night with scintillating views of the Nanda Devi peak.
4. Go bird watching at Bhalu Gaad waterfalls
Merely 7km from Mukteshwar, lies one of Uttarakhand's best kept secrets. Head to Dhari village which serves as the starting point to the trek to Bhalu Gaad waterfall. The 45-minute trek takes you through dense forests and mountain streams providing plenty of spots to witness exotic birds found here. End the trek with a picnic by the 60-feet high waterfalls that gush down into a natural clear water pool. Carry an extra pair of clothes for this one because you won't be able to stop yourself from taking a plunge into the crystal clear water!
5. Offer your prayers at Kainchi Dham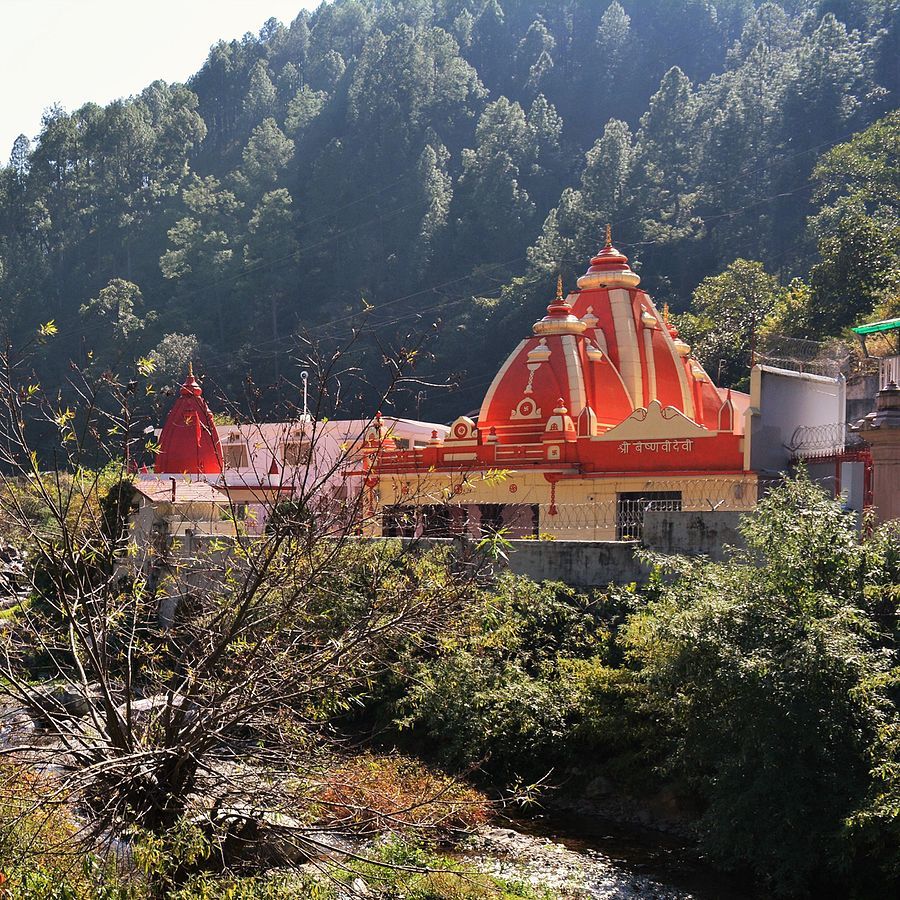 Located merely 20km from the property, Kainchi Dham is an extremely famous ashram that has attracted American tech titans such as Steve Jobs and Mark Zuckerberg amongst others. Originally, the meditating place for Shri Neem Karoli Baba Maharajji, the temple complex now attracts thousands of devotees from around the world every year. If you're looking for a more in-depth experience of the holy place, you can also contact the ashram staff and stay within the premises for a maximum of three days.
Getting there
Here's how you can reach Soulitude in the Himalayas from New Delhi:
By road: One of the most convenient ways to get to the property is to drive down on NH 9 from Delhi. It takes about eight hours to cover the distance of 305km.
By train: One can also catch a train from New Delhi to get to Kathgodam in about 8 hours. Once you get down at the railway station, hire a local cab to get to the property in another hour and a half (40km).
By air: You can also catch a direct flight from New Delhi to Pantnagar which will cost you about ₹6,000. It takes around two and a half hours to cover the distance (75km) between Pantnagar airport and Soulitude in the Himalayas in a local cab.
What has been your most memorable experience of watching the night sky? Write in here and share your experiences and photographs with the Tripoto Community. Don't forget to head over to our Youtube channel for some crazy travel videos from around the world.