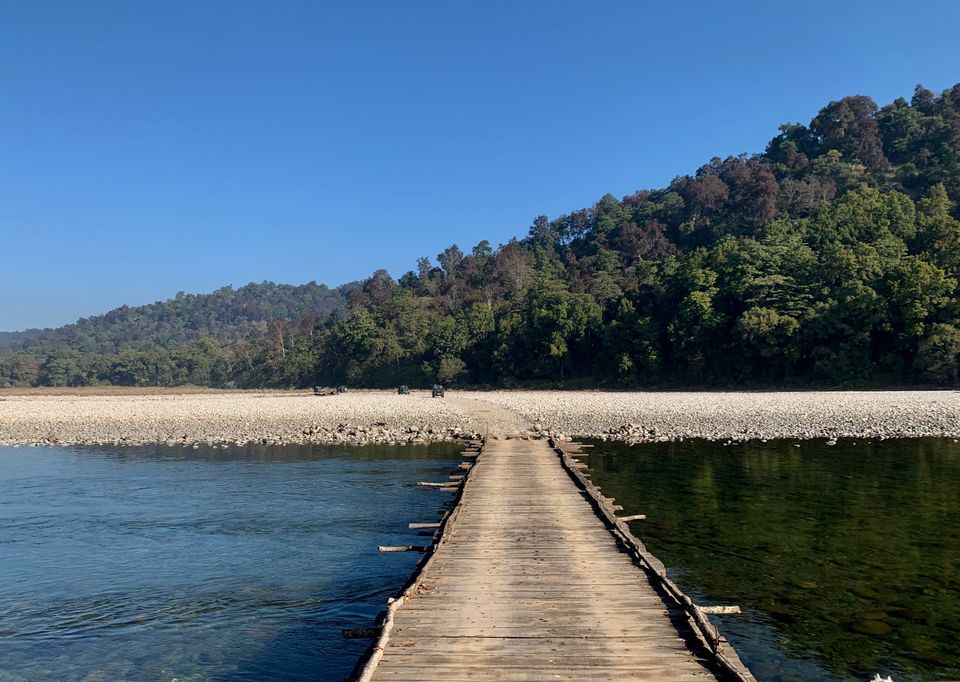 "In the jungle, the mighty jungle… the tiger slept that night!"
"Shhhh.. the barking deer is giving a call"
"Keep silence.. the bushes are moving"
With all cameras ready, binoculars in place, eyes all set and a vibration of excitement in air; 12 jeeps full of enthusiasts waited for his royal highness of the jungle!
How about complete 24 hours totally devoid of any connection with the real world? 24 hours into complete wilderness and fresh/ pollution-free air to breathe? 24 hours with no Internet to surf or no Whatsapp messages to bug? Definitely sounds like an offer I would be ready to take up!
Consider this a wake-up call for all nature lovers when I say that wandering in the thick forests of Jim Corbett is all you need this winter season. The Sal laden routes, seasonal creeks and long fields full of spotted deer will only beget the best of you.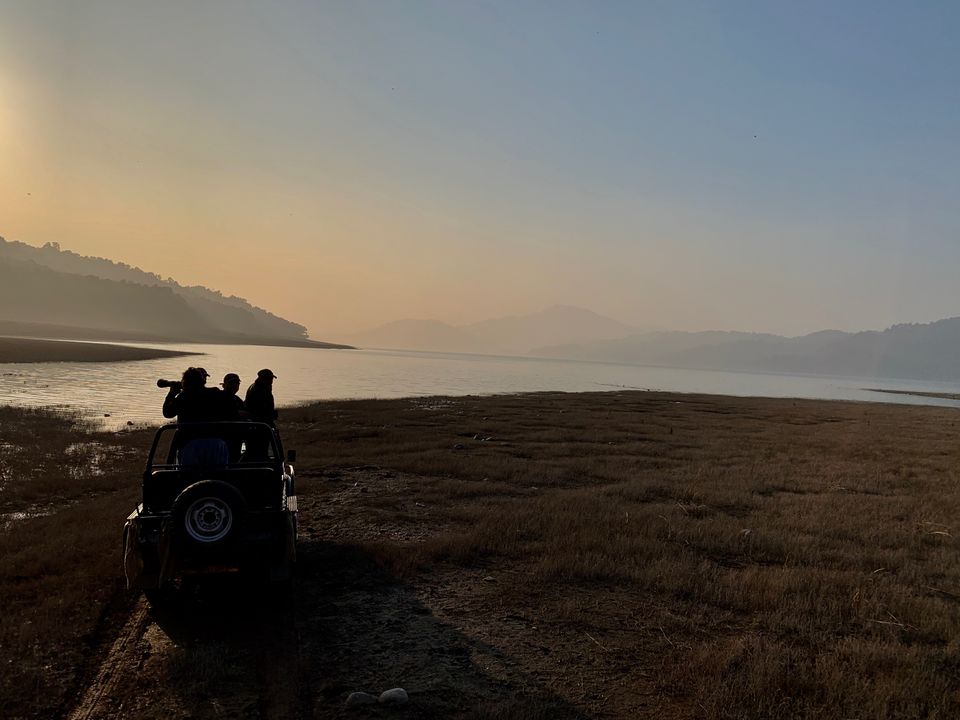 The forest of Jim Corbett is a home to multiple species of flora and fauna with speciality being the wild Indian tiger. Although the best season for sighting is during the summer season but jungle safari (as all adventurers would know) is a simple matter of luck!
To get the best experience out of the jungle is to find an accommodation right in the middle of it. The accommodations in the forest are government controlled and therefore prior booking/permission is indispensable. We were lucky to find the most sort after guest house in the area- The Khinnanuali Guest House. Located not far away from Dhikala (most common guest house in Corbett), this accommodation was a dream come true. One of the greatest advantages of staying in a forest guest house is it makes you feel like a part of the jungle and not a mere visitor. Not once in our 24 hours of stay was there a time when we couldn't spot an animal near us. The guest house is frequently a call on spot for elephants, spotted deer, barking deer and the royal tiger itself! Immersed in complete silence, delicate fences around, dim lights of the bonfire and a sky glittering with stars at night was surreal if not real.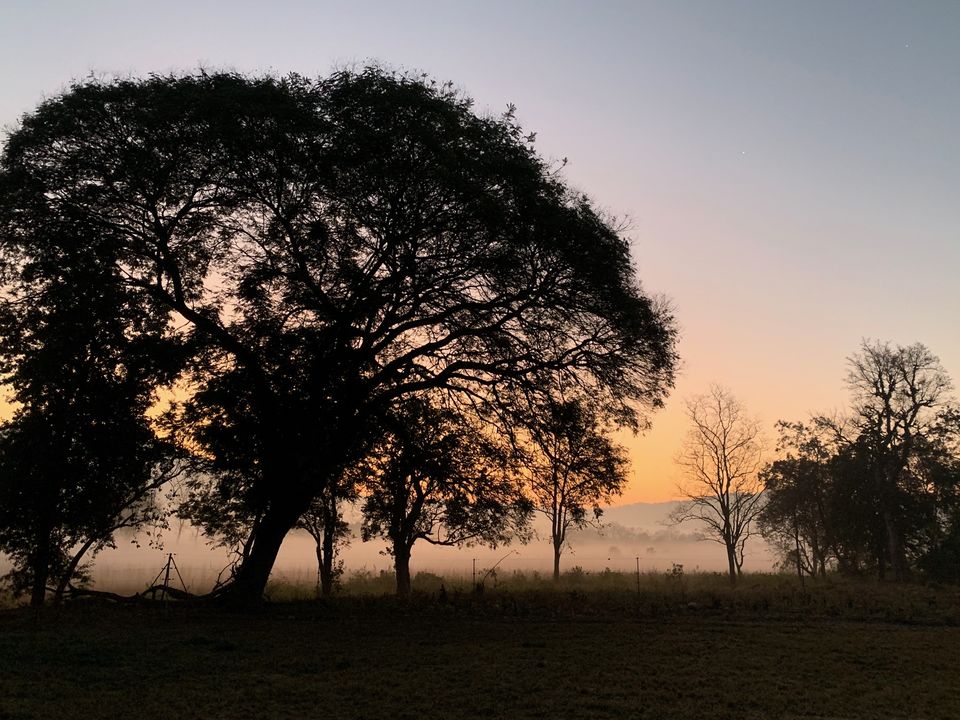 The guest house has a kitchen, spacious rooms and clean washrooms along with a caretaker but no restaurants. One has to carry meals for the duration of stay. You can book upto two safaris per day and three in complete 24 hours. The jungle expands into 1248 sq kms meaning Delhi can be fitted into the space roughly four times! So, no amount of time will be enough to explore the full jungle. Jim Corbett is an array of vivid and aesthetic landscapes especially during winter season when the greenery is dense and water bodies are overflowing. This may make sighting of some animals a tricky business involving a lot of patience. After all, what is a true jungle safari if not consequential waiting and hours of perseverance?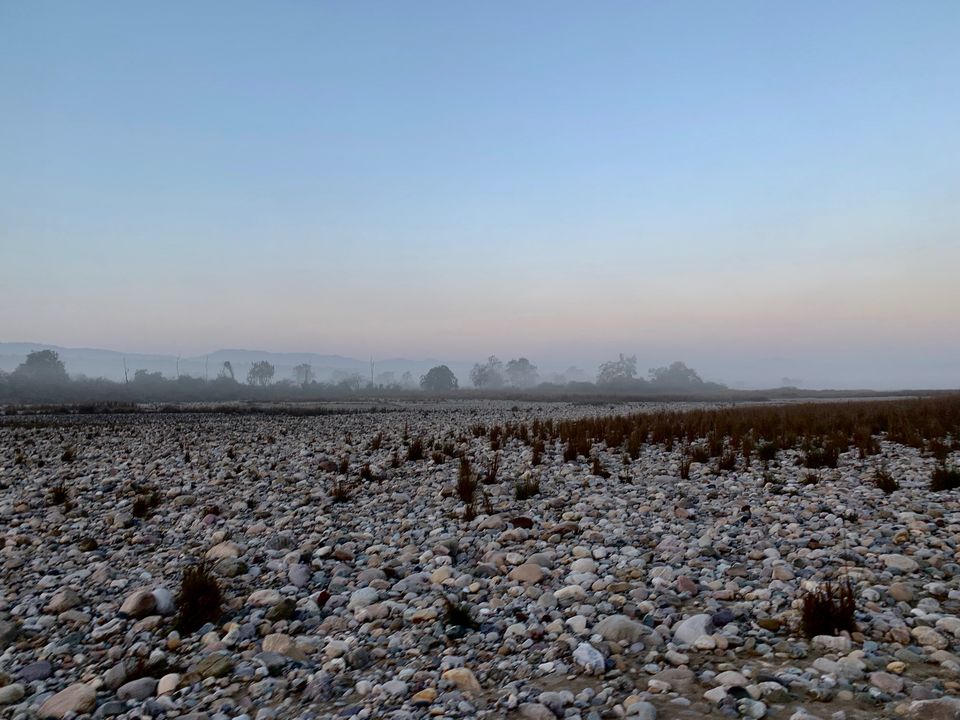 Even if one is unable to track down the famous wild cats there are plenty of other animals to look search like the wild Asian elephants, wild boar, brown bear, barking deer, varied species of birds and antelopes. Someone said to me during the course of our trip that the key is to look for the birds while the tiger will come along!

The Khinnanauli guest house is a perfect setting for a weekend getaway to forget the lures of the city and immerse in plausible disconnection from it. The results will definitely leave you refreshed even if you are unable to sight a tiger. My twenty four hours into the wilderness were nothing short of a brief exhilaration of ease.
More pictures: