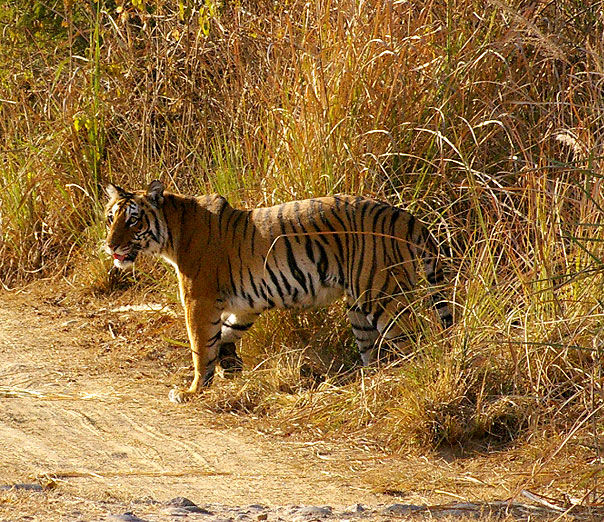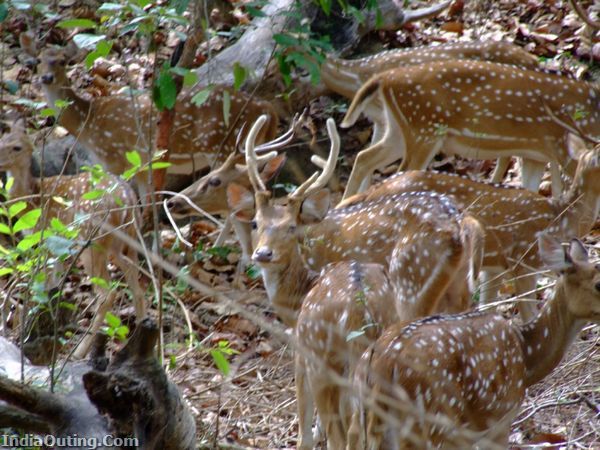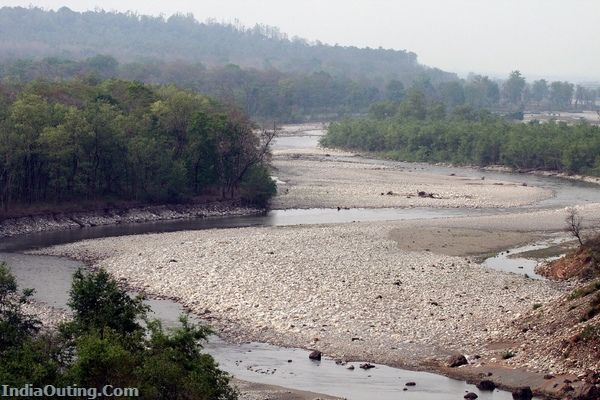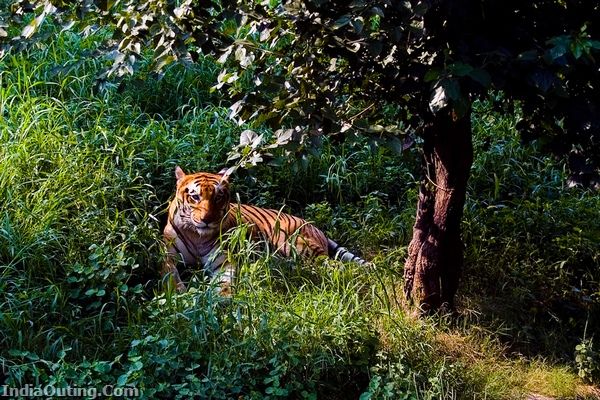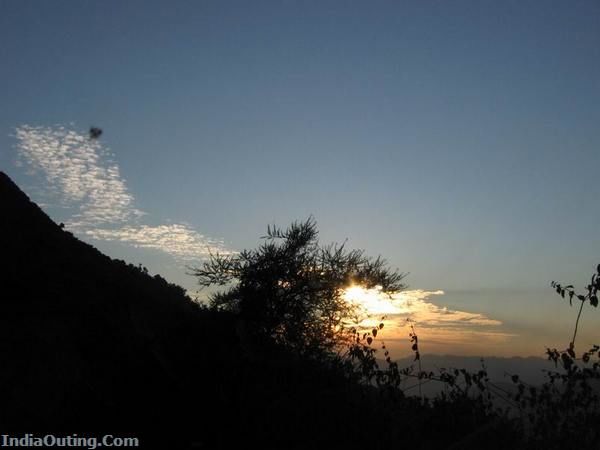 Do you want to escape the monotony of city life for the weekend? And, you are a wildlife enthusiast as well? Well, consider the problem solved. Dhikala Forest Rest House in Jim Corbett National Park is the perfect place for you. The wildlife park is a paradise for nature lovers with a diverse topographical area comprising of hills, riverine belts, marshy depressions, grasslands and a large lake. The park forms the natural habitat for over a 100 species of animals, 600 species of birds and a diverse variety of flora and fauna.
Corbett has been thronged by tourists and wildlife lovers for a long time. Jim Corbett National Park is the oldest national park in India and was established in 1936 as Hailey National Park to protect the endangered Bengal tiger. It contains 488 different species of plants and a diverse variety of fauna.
Tourism activity is only allowed in selected areas of Corbett Tiger Reserve. In recent years the number of people coming here has increased dramatically. Presently, it is estimated that every season more than 70,000 visitors throng to the park from not only different parts of India, but of the world. Corbett remains open to tourists only from 15th November to 15th June owing to unfavorable weather conditions which hamper transportation.
Tiger sightings are not at all easy and come to rest on sheer luck, as the 200 or so tigers in the reserve are neither baited nor tracked. Your best chance of spotting one is during April to mid-June, when the forest cover is low and animals come out in search of water. Apart from tiger sightings the tourists get enticed with the variety of wildlife and birds in grasslands, Sal forest and river habitats, and a beautiful location in the foothills of the Himalaya on the Ramganga River.
The park inhabits wild elephants (200 to 300 live in the reserve), sloth bears, langur monkeys, rhesus macaques, peacocks, otters and several types of deer including chital (spotted deer), sambars, hog deer and barking deer. Sighting leopards, mugger crocodiles, gharials, monitor lizards, wild boars and jackals are also very common.
The Ramganga Reservoir attracts large numbers of migrating birds, especially from mid-December to the end of March.
What makes the park even more accessible for tourists is its easy connectivity to important cities like Delhi by road and rail. State transport buses ply regularly from Delhi to Ramnagar. A direct train also runs from Ramnagar to Delhi. I took the journey to this wildlife haven by road in a Volvo bus, which cost me 10000 Rs as part of package tour which comprised of travel and accommodation. I booked the trip online with the state's official tourism site. I was put up in Dhikala Forest Rest House. For serious wildlife viewing, Dhikala Forest Rest House – deep inside the reserve – is the place to stay. The best way to book is through the reception center in Ramnagar. However, the town of Ramnagar has budget accommodation, compared to upmarket resorts which are expensive.
Jim Corbett National Park has very few destinations to offer in the numerical sense with the museum being the only other tourist spot. But this scarcity is pointless given the expanse of the national park. The park itself forms the major attraction for tourists and requires one entire weekend to be explored. Which I did and it left me enticed.
There are five zones in Corbett National Park, namely, Bijrani, Dhikala, Domunda, Jhirna and Sonanadi. Dhikala Forest Rest House is the highlight of the park. Deep inside the reserve, this is the designated core area, where the highest concentration of tigers are found. It's only open from November 15 to June 15.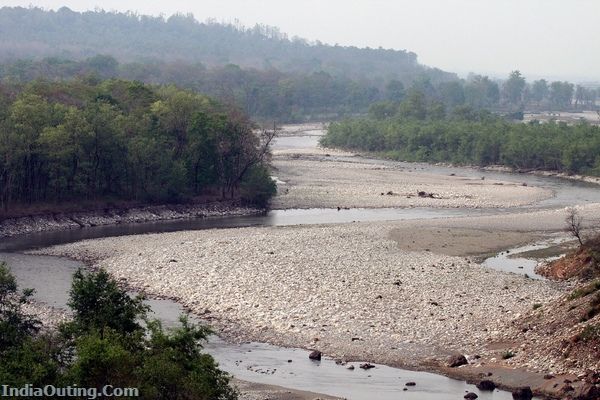 This museum intertwines the wildlife with its historical background.and is housed in Jim Corbett's former house at Kaladhungi, 26km southeast of Ramnagar. The museum, apart from capturing this famous hunter's abode, also showcases a variety of mannequins of animals of all species found in the park with a detailed description. The prices of entry are as low as 50 Rs and the timings are 8 am to 5 pm.
Stay at Dhikala Forest Rest House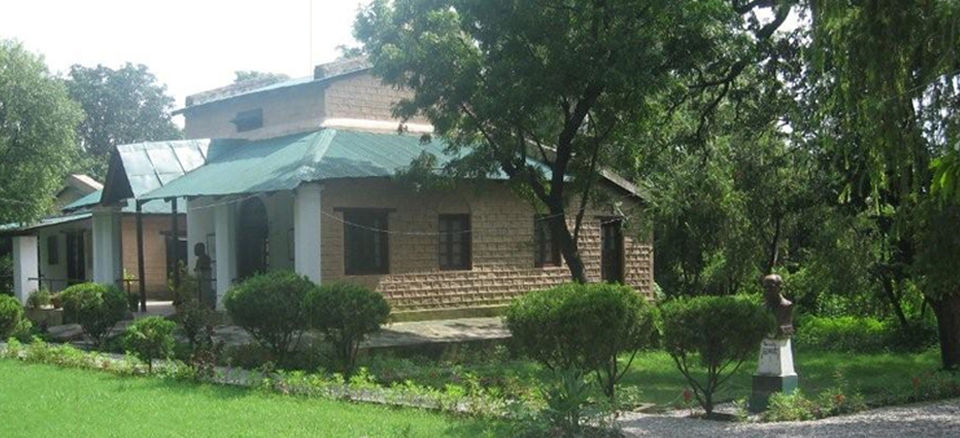 Dhikala Forest Rest House, located in Dhikala Zone of Jim Corbett National Park, was built in the year 1937 during the days of the British Raj. It offers basic and affordable accommodation and is located conveniently inside the National Park.