In spite of knowing that we are low on usable cash for next 6 days (reason demonetization - 8th Sept 2016), our journey started as we planned it a day ago. Early morning (Sept 9th 2016) we reached Ramnagar and stopped at Garjia Temple (Kosi River) near Ramnagar, first birding hotspot where we found a lot of spices like kingfishers (pied, common and crested), river lapwing, white napped redstart, chats, and other common water birds. By evening we were at Pawalgarh, located in the outskirts of Jim Corbett National park, and is well known for birding. Late evening we reached at Harryman's homestay run by a local NGO called Pawalgarh Prakriti Prehari. Primarily it is managed by Bhupinder Singh Manral (Birder and nature guide), his father and other family members. This family is too much in to nature. Guest house has huge campus with verity of flowers, fruit and medicinal trees planted. At the center of this lawn there is theme house (theme – nature, wildlife and culture). Small rooms made up of bricks and clay are well decorated by using feathers, leaves, wooden crafts, and other things easily available around. On the roof top there is an open air office of NGO along with library with lots of reading material about local flora and fauna. Sitting on an easy chair with a book, feeling cool breeze against your face, getting disturbed by any bird call sitting near you on any tree, and your response is a smile on your face and curious eyes, all this experience is a real treat for nature enthusiast. The food they provide is best in class; it is the best home stay I have ever experienced.
Next day early morning we headed for birding in nearby forests following a trail (10 KM) which goes to Sitabani temple. We were warned about wild elephants in area and we saw their droppings here and there. As soon as terrain started we got to see a good avian show, specially the raptors. At starting, it was good show while we were walking along the river, but deep inside the jungle we did not find much, but only hornbill. Reason may be the dense canopy of Sal forest is not allowing sunlight to ground, so less chances for fruit trees and bushes. At places jungle is so dense that we felt afraid of any predators (we saw leopard pugmarks).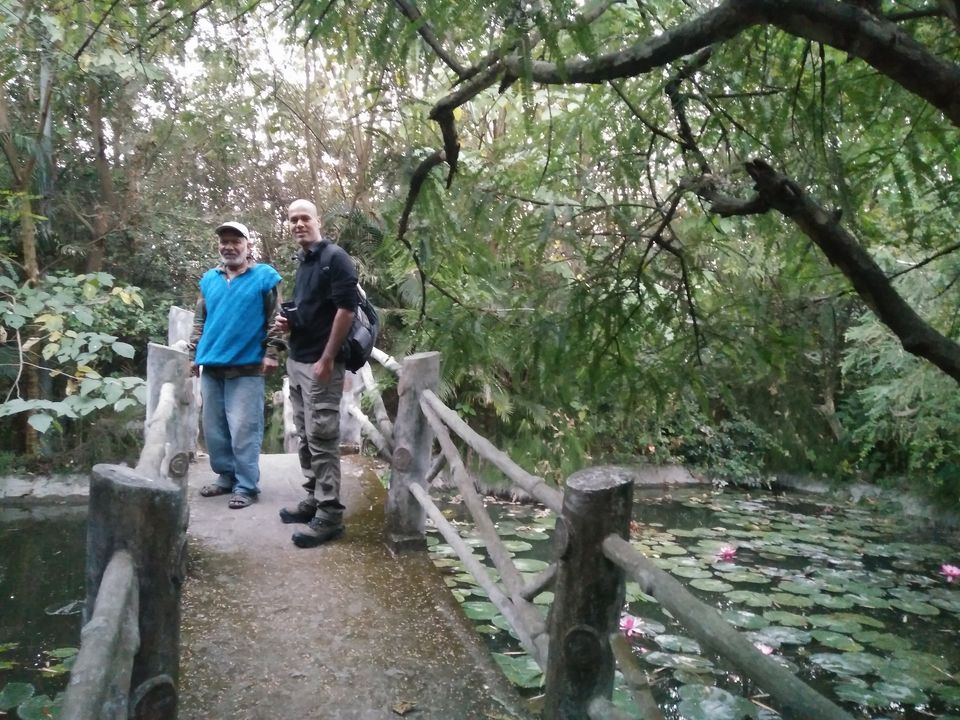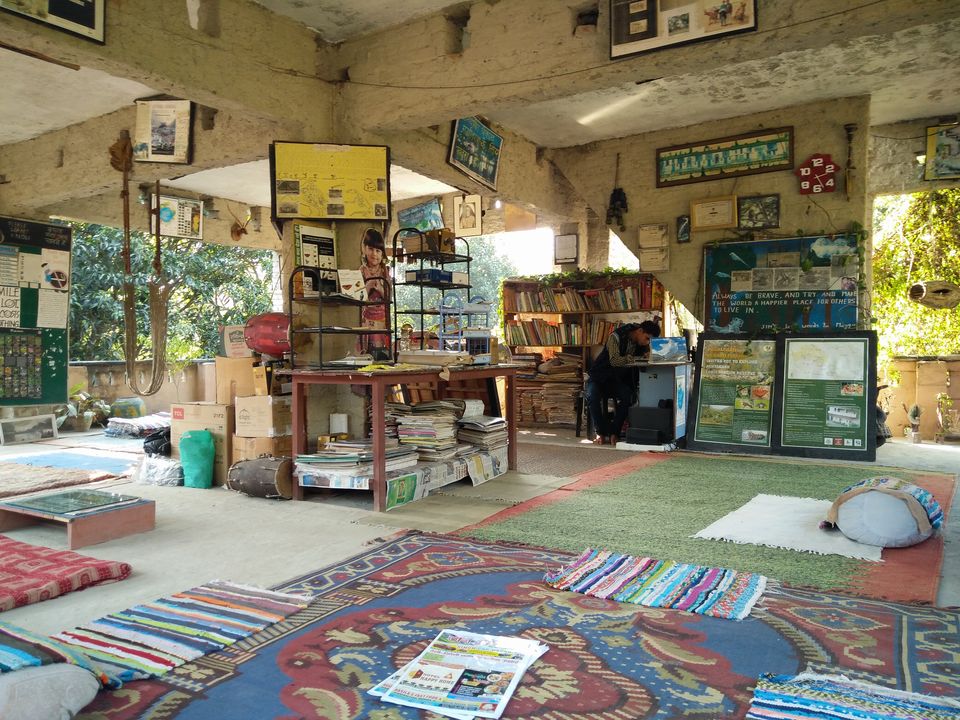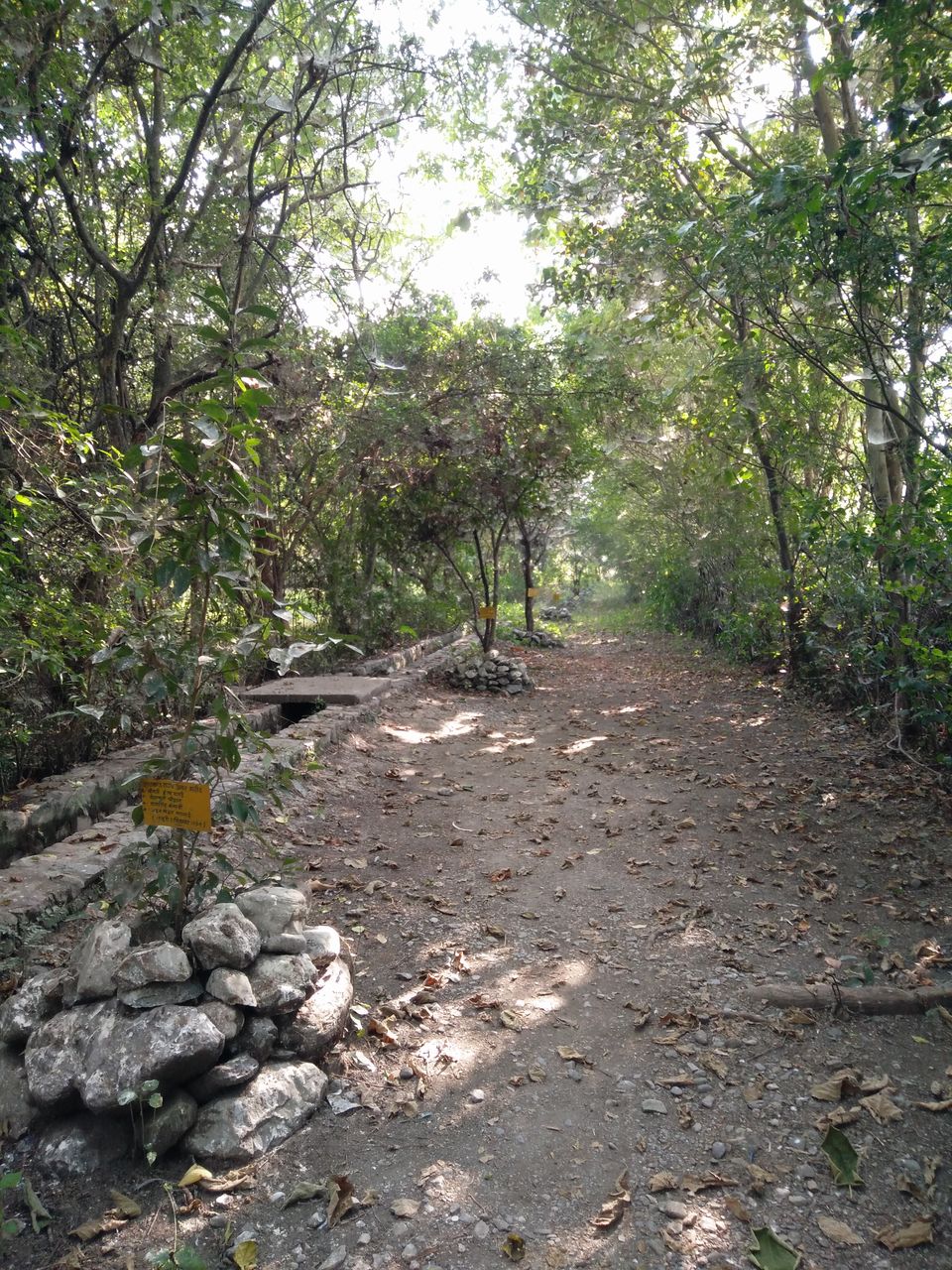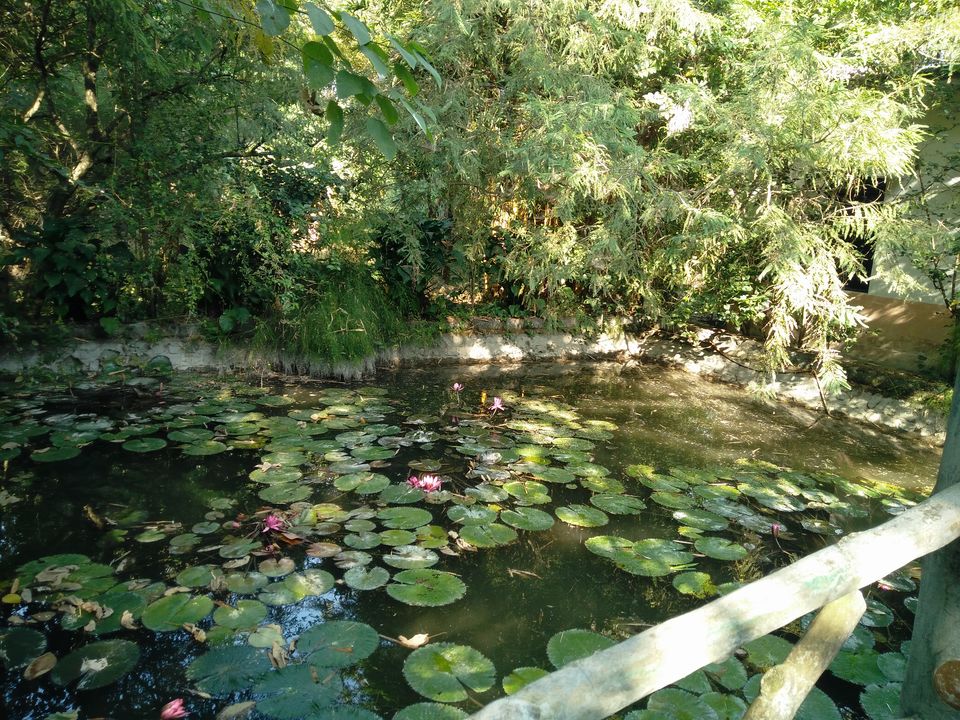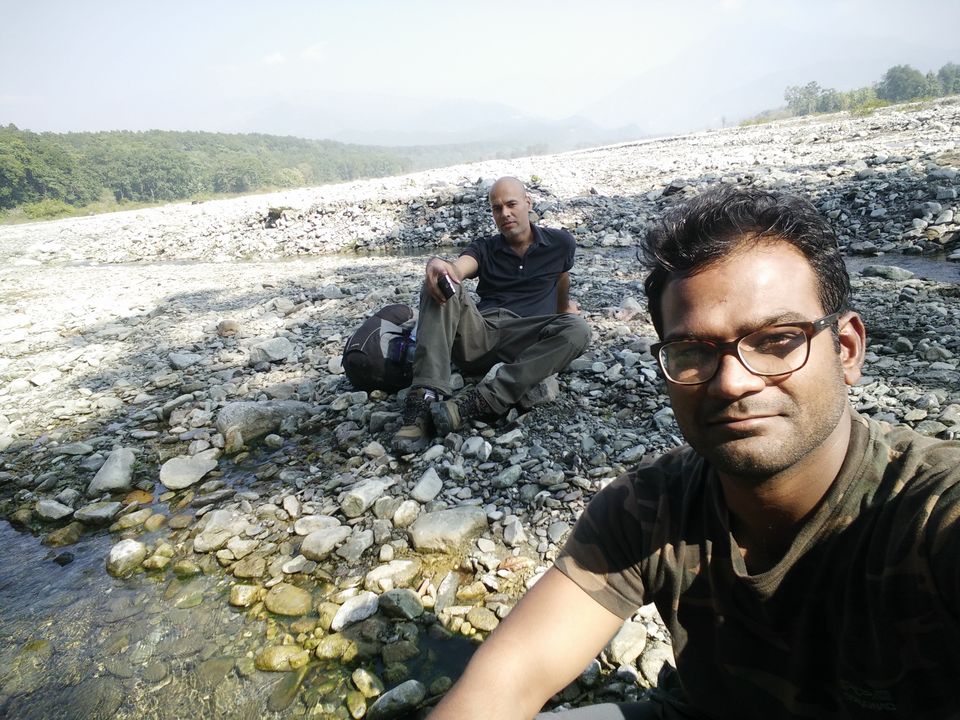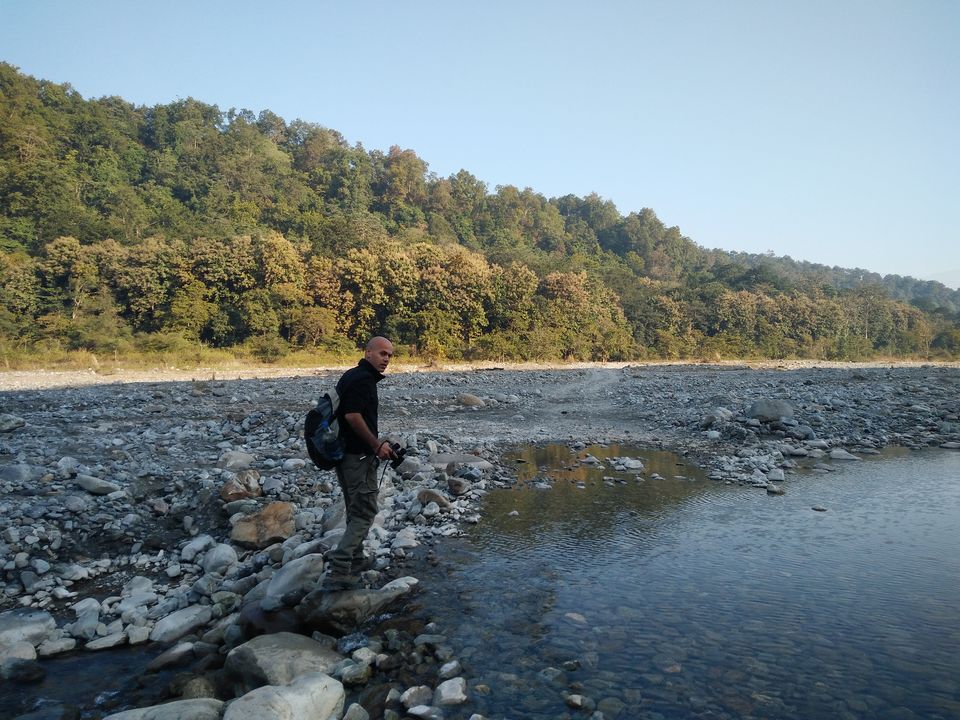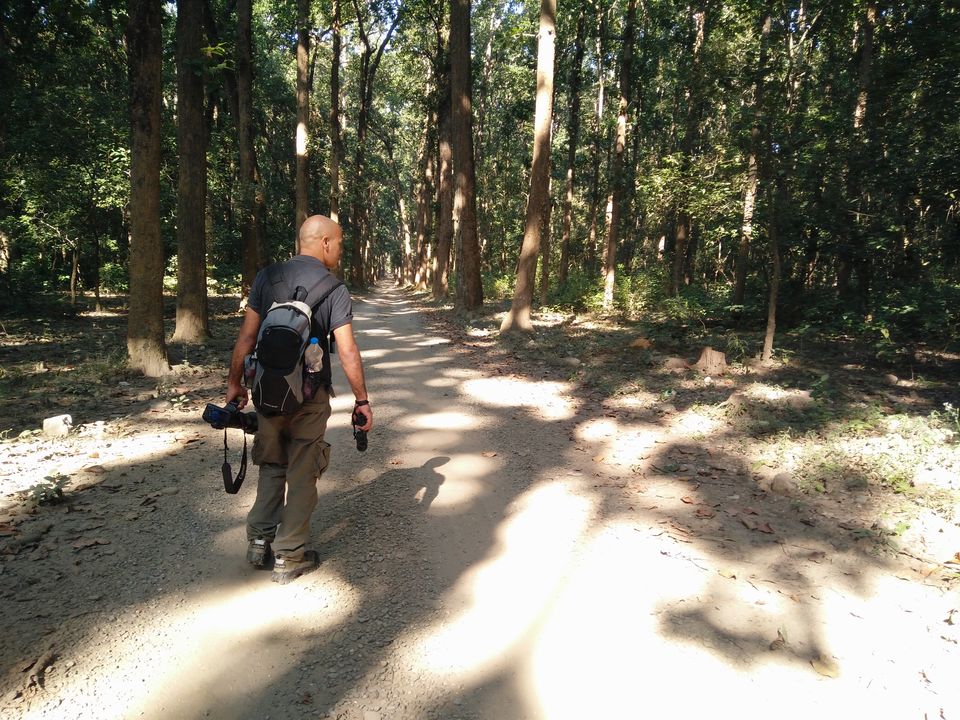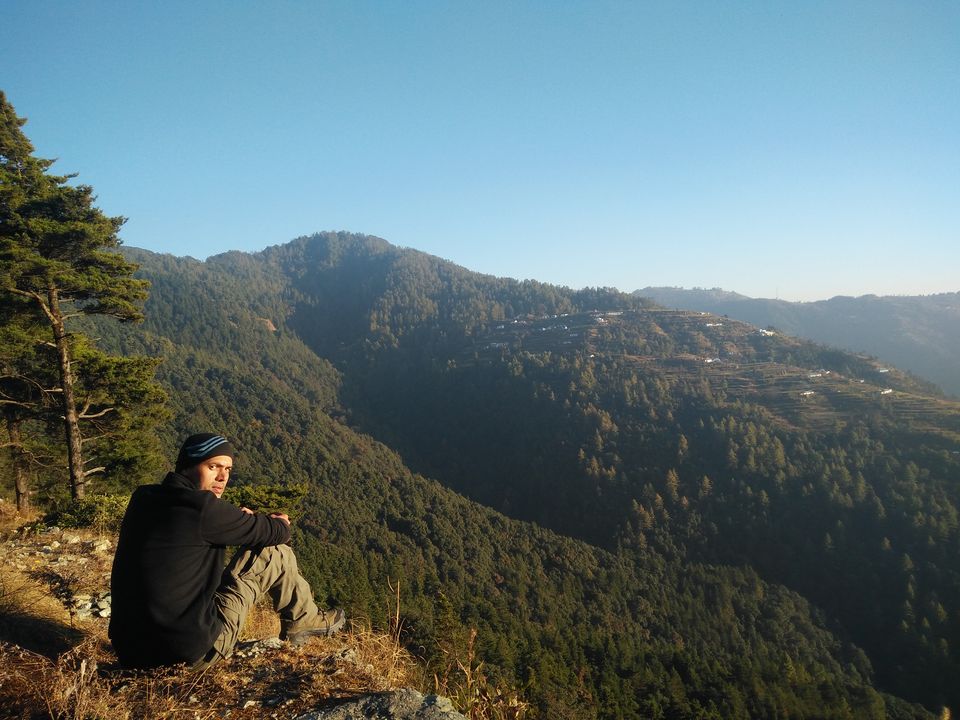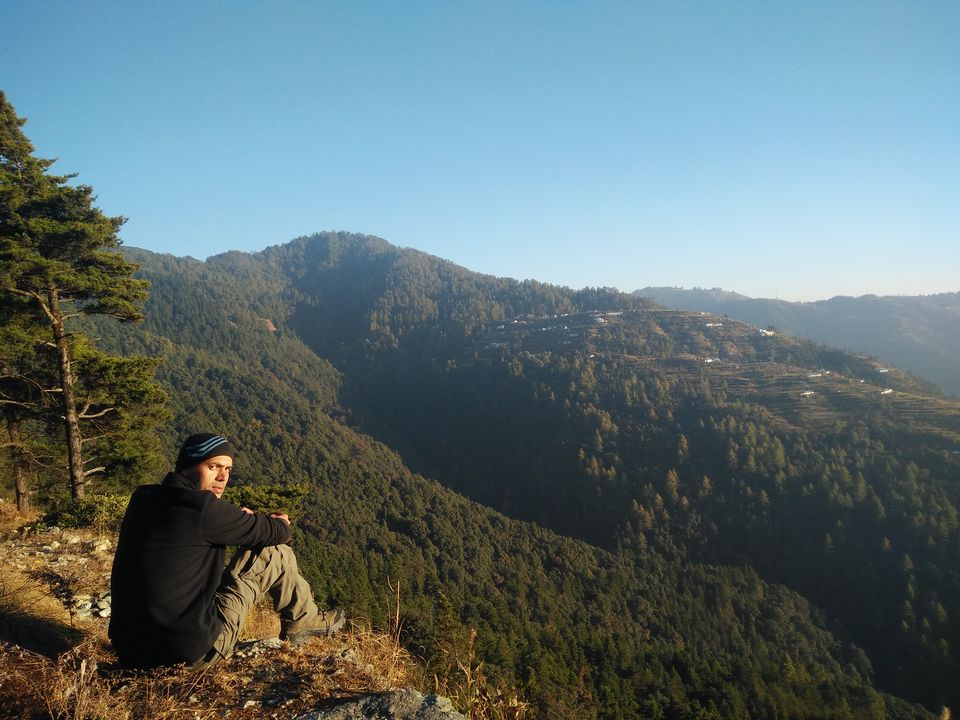 By early evening we were back to homestay and started for Sattal which is about 70 km from Pawalgarh (Kathgodam - 50 km and further 20 km) and we reached Sattal about 9pm, place was so calm and in deep sleep that it looked like life less. After 20 km of jungle trail in morning and 70-80 km travel in hills we were too tired, so instead of pitching out tent in jungle somehow we managed a room in Utterakhand tourism guest house (a costly affair). In Sattal we met Prabhu, a local birder and guide, with his help we got to see "flying squirrel". I was amazed to see that small creature high up in a pine tree; I was unaware of the fact that these are common in this area. Next day was dedicated to exploring nearby jungles. first thing in morning we did was to visit "the studio" a place know by this name in birders fraternity , area is promising, location is perfect, expectation were high but we did not see much activity there. Even then this will remain in memories forever because I saw a "barking deer" in its natural habitat near waterhole. Nearby jungles are too dense to explore by early evening we reached at a camp site deep inside the jungle (somewhere 3 km from lake), though we did not see "Khaleej", but on the way back we saw white crested laughing thrushes and pheasants (male Monal)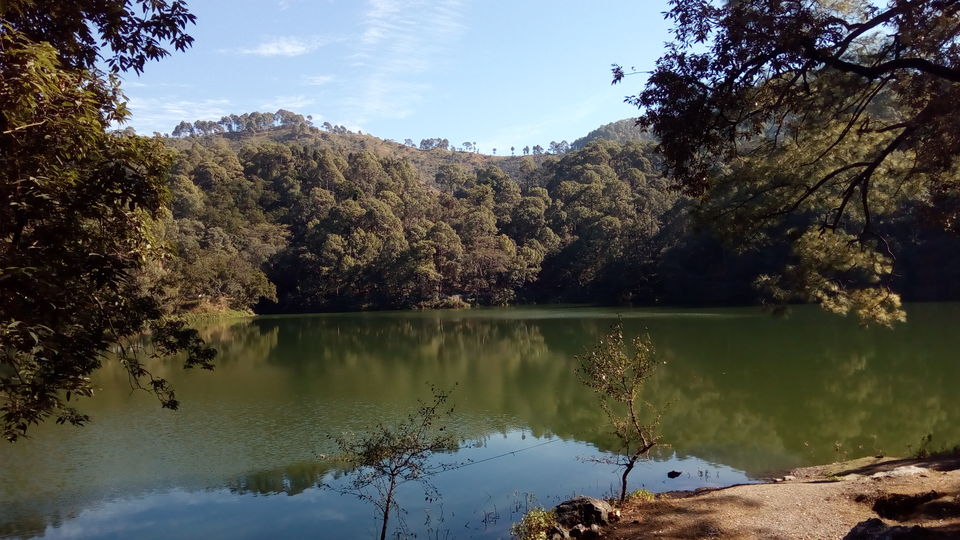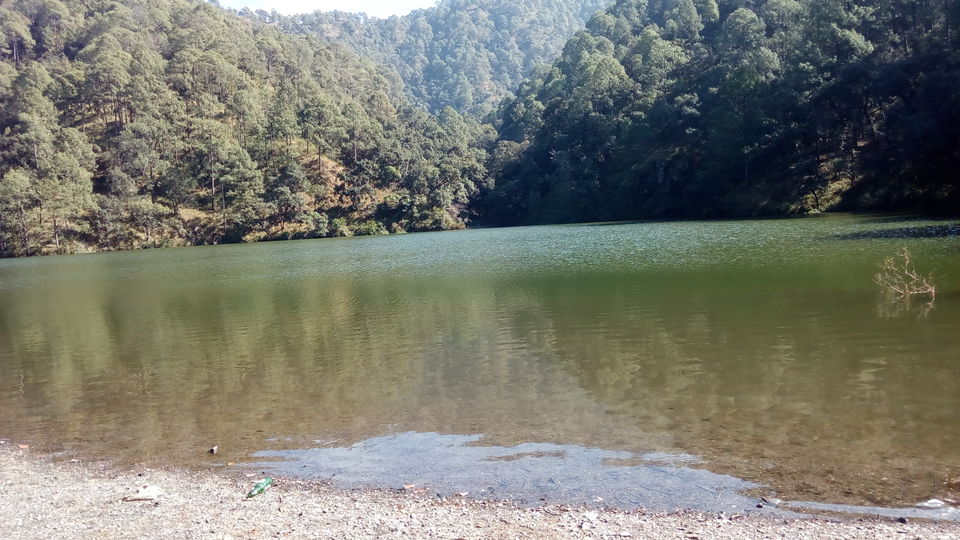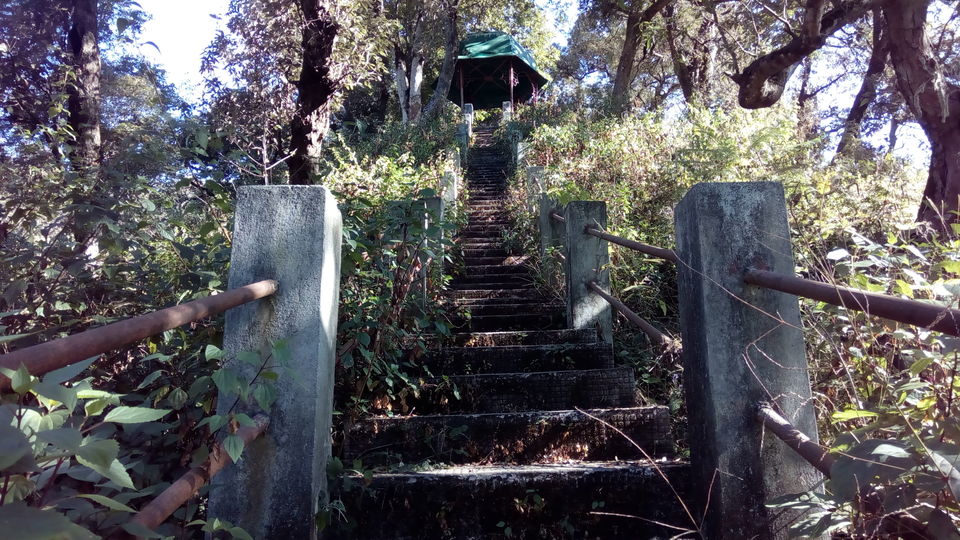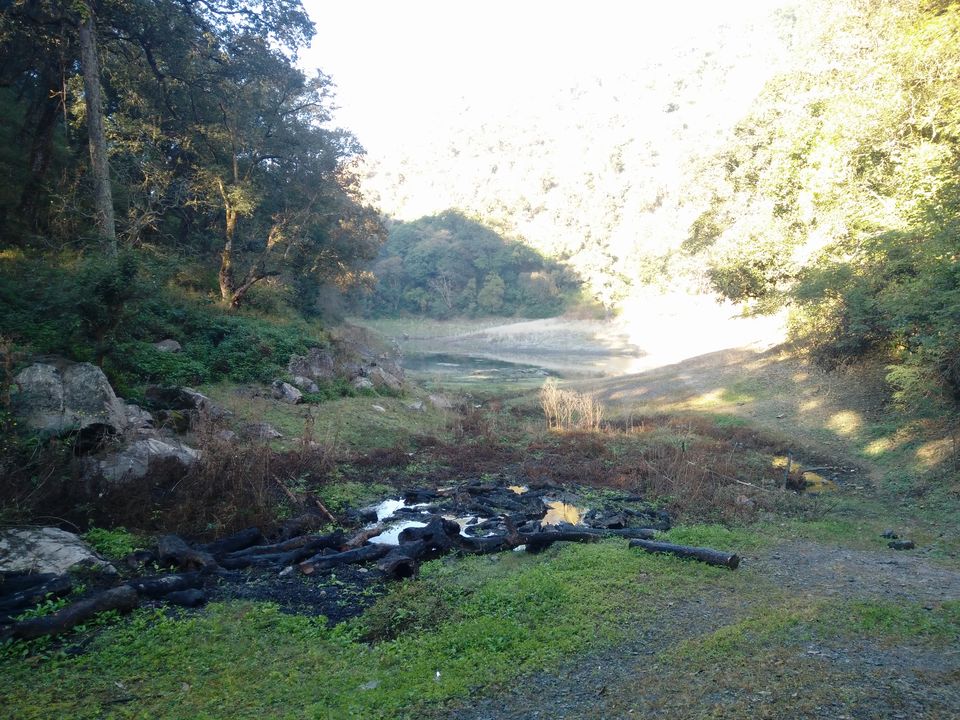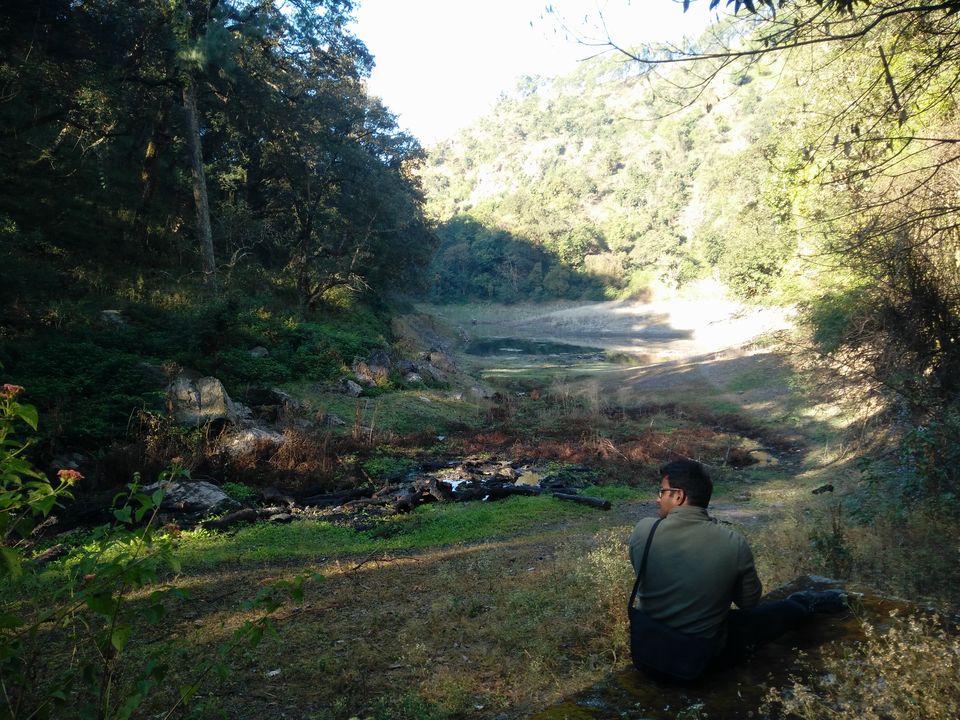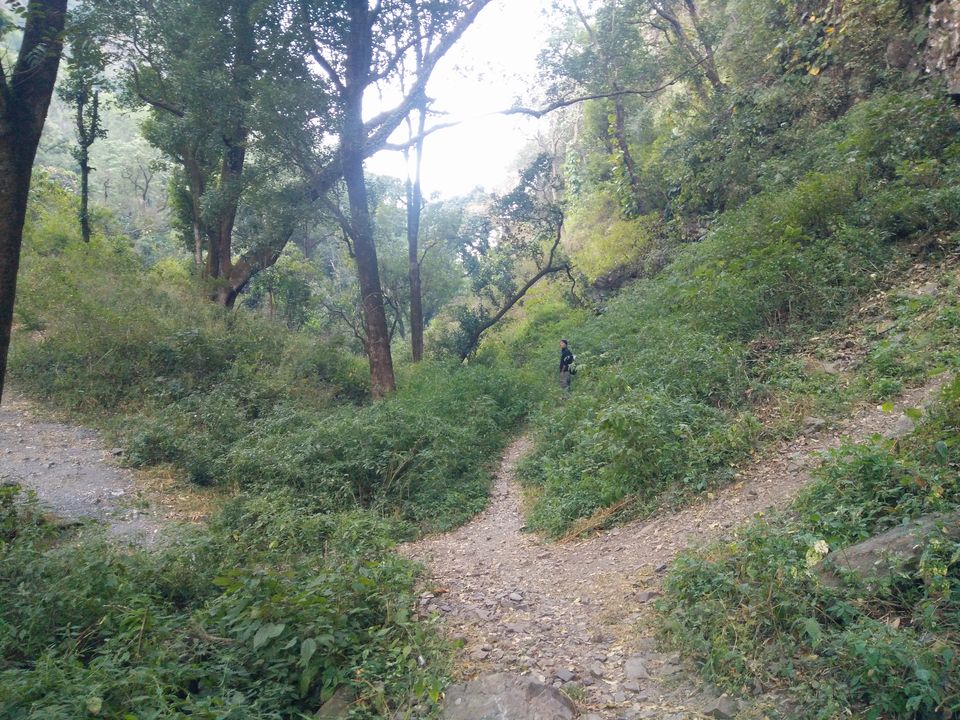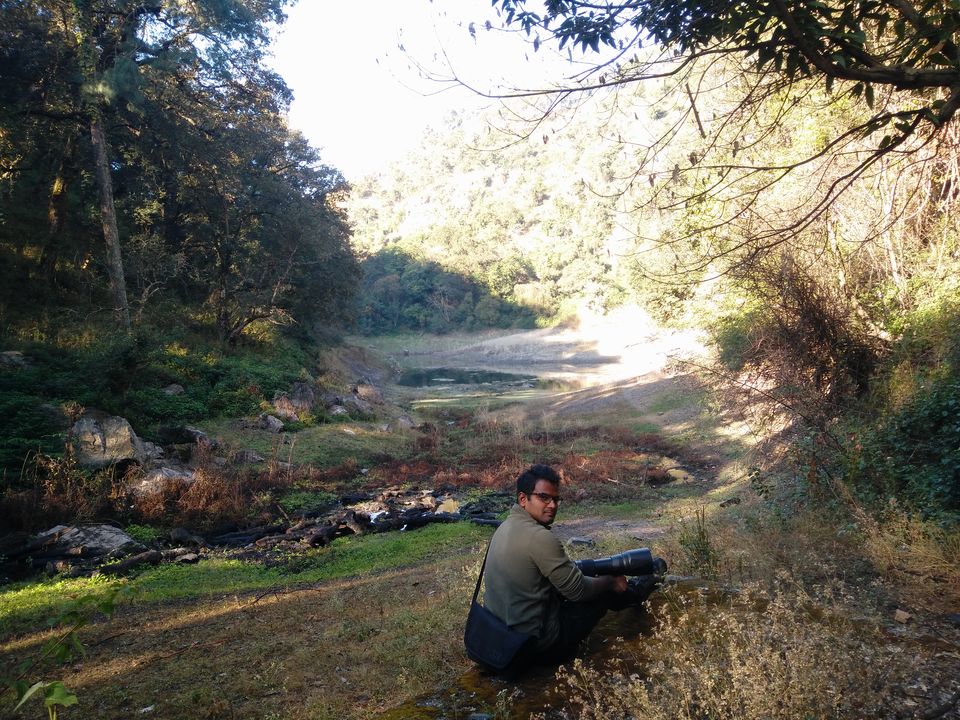 In evening we decided to go to Pangot which is about 50 km from Sattal. It was second time that I visited Pangot. We pitched our tent in jungle, made fire and cooked food, (indeed Maggie and Soup). Sky was not that clear as it was in my first visit but we managed few good shots. In three years gap of my two visits, Pangot has changed a lot. However it is still a good place for birders and wildlife enthusiasts. Next day early morning instead of exploring Pangot we headed for Vinayak and Kunjakharak.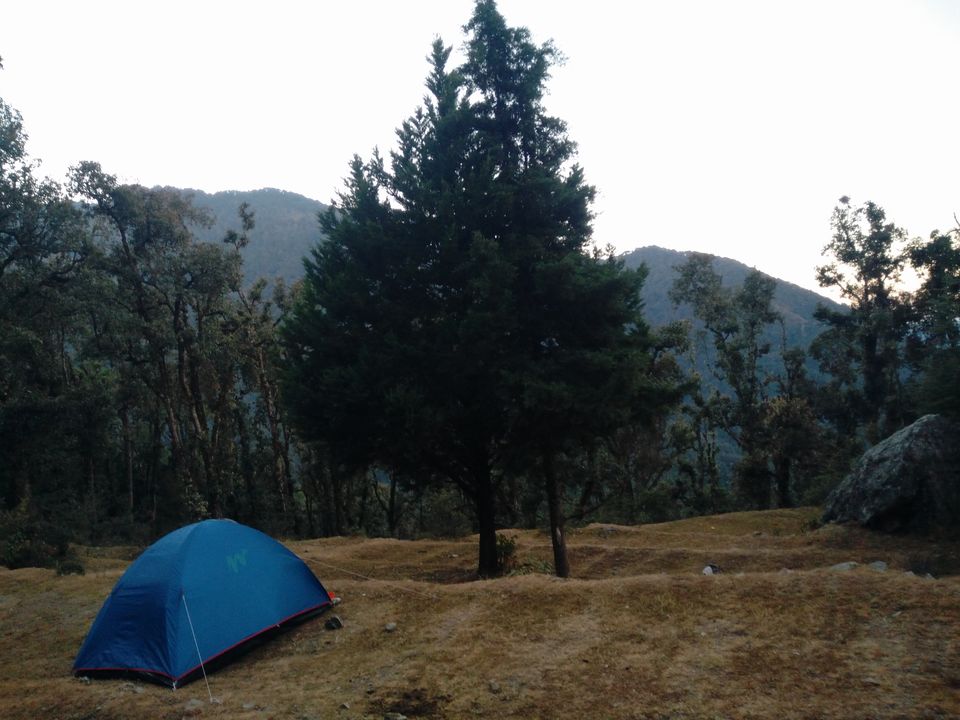 These are the places that I waiting for, it is here where adventure of our trip was at highest. These are the best jungles I have ever visited, lush green, with scattered grasslands "locally known as bugyal" these jungles are rich in flora and fauna and are full of life. Here we get to see pheasants (Monal, Chir, Koklash and Khaleej ), on the way to Kunjakharak I saw a yellow throttled martin on prowl, may be it was looking for some nestlings or eggs. There we met with a couple from Delhi/NCR who were there for weekend escape. They both were keenly interested and appreciating our birding and wildlife inclination.
It feels good when people interestingly listen to your travel stories, because it inspires you travel more, also it gives you a feeling that "we are living a life that most people want to live". By early evening we reached at Kunjakharak, here deep inside the dense forest, there is nothing but a forest guest house, a caretaker of the same and a kilometer away high up at the peak a watch tower. Sitting at the watch tower, gazing at the snow clad mountains of distant Himalayan range, feeling strong wind currents eager to take you away, watching raptors (Himalayan griffin, lammergeyer) flying below us, all these thing cannot be explained here, because few things are meant to be felt only. We spent there about two hours (best of our five days tour). By evening we were back to Vinayak forest guest house. Here we had a great piece of discussion with forest guards and ranger, and then we went for a walk in jungle towards a stream about 3 km downhill. We came back late in the evening and instead of staying in guest house we pitched out tent in nearby jungle.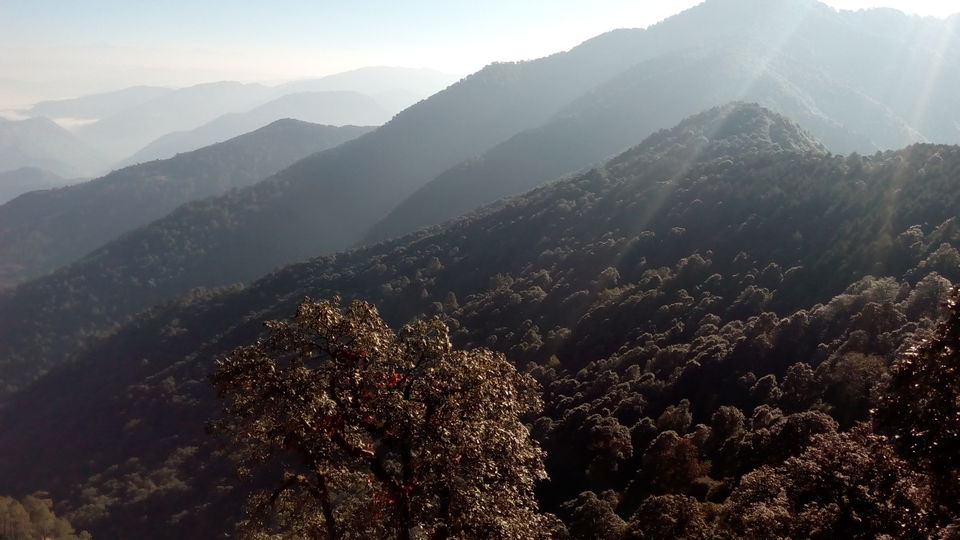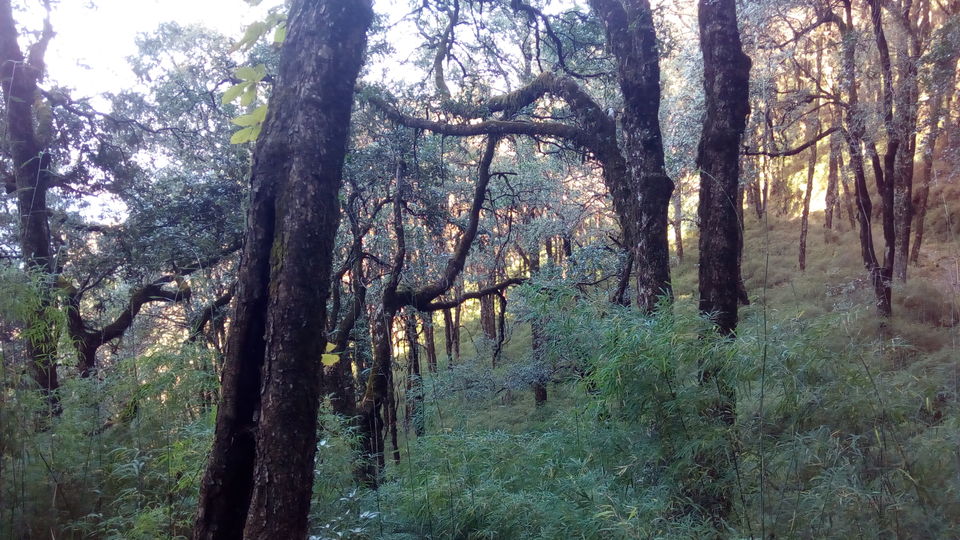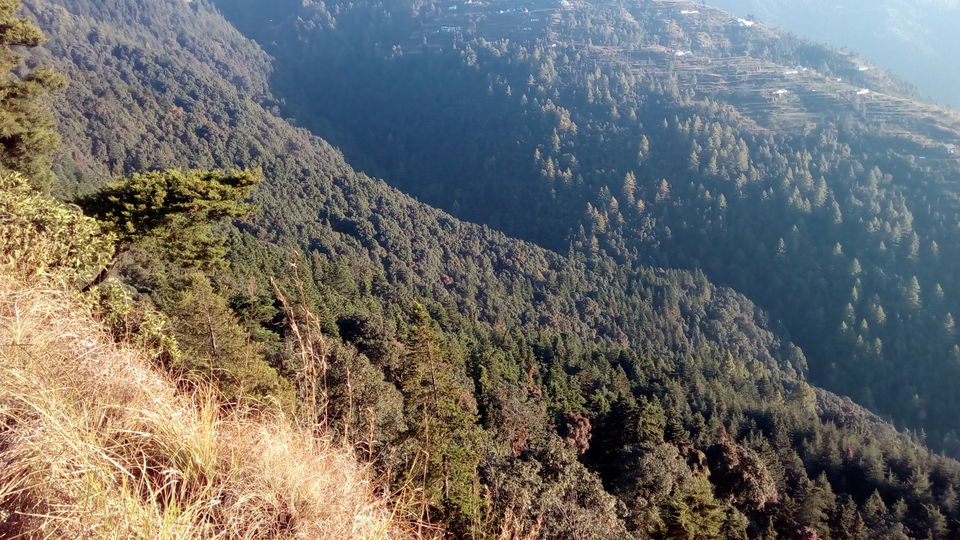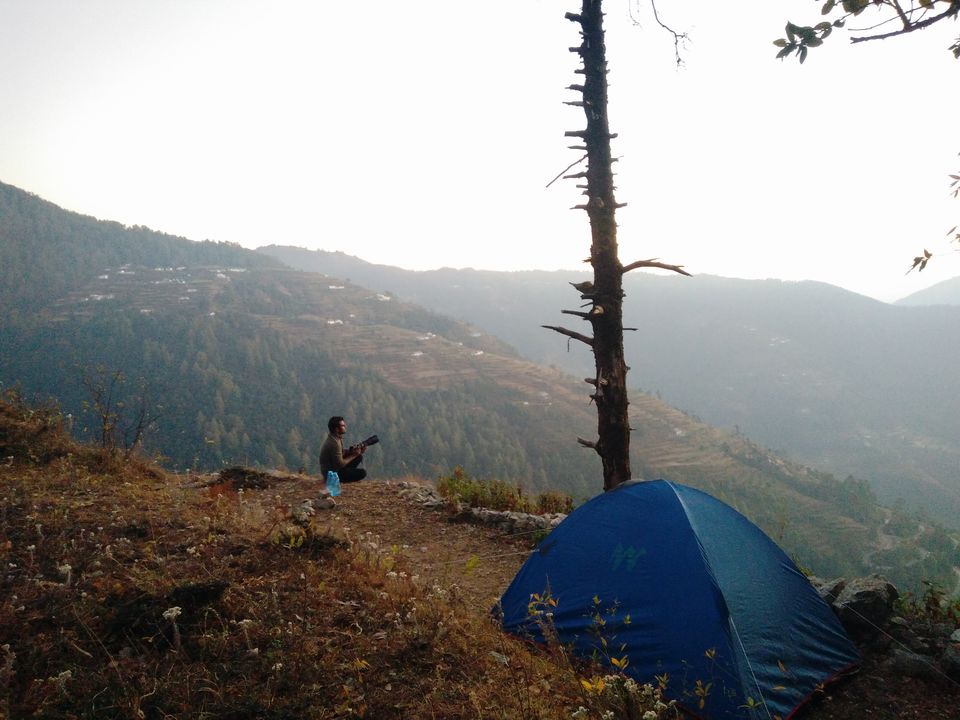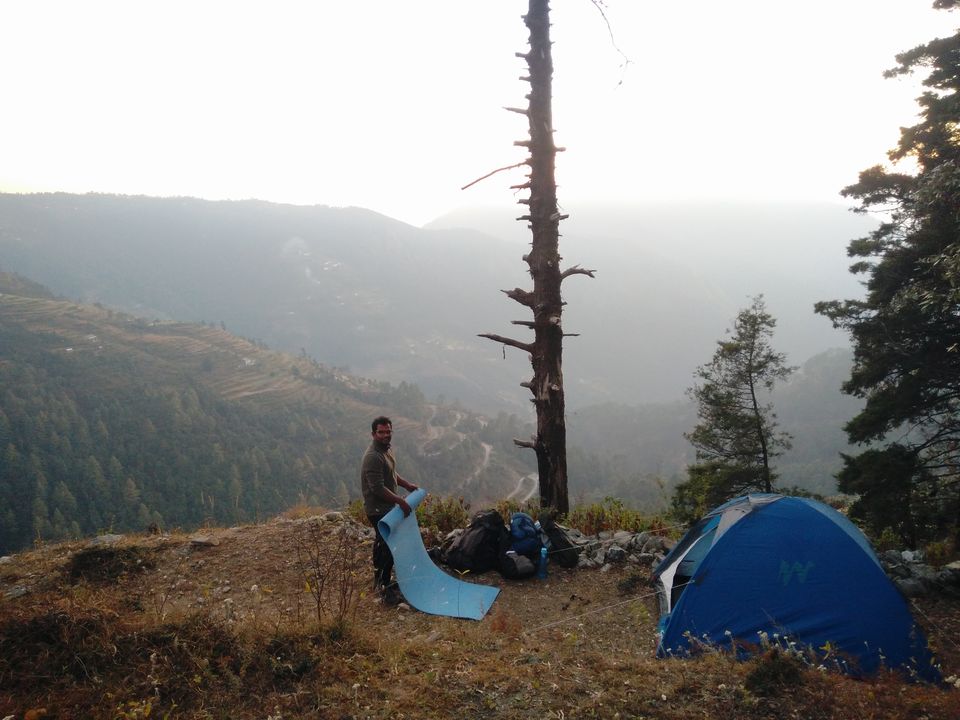 Till late night we kept sitting in a "session of connections". Talks followed by deep silence and at times disturbance by jungle, in morning a strong call from nearby waterhole woke us up, it was a barking deer. Though it was dark, but we could see rising sun behind distant mountains. After breakfast we again visited the same place near Vinayak which is known for pheasants, there we met the same couple, and they told us that our tent and camp fire in jungle (at cliff edge) was visible from their guest house which was too far from Vinayak. Then we realized that how foolish we were, we pitched our tent at the edge of a cliff, near a small waterhole, where a strong wind was enough to push us off the cliff. Later on we were informed that this place is frequently visited by barking deer, ghorals (mountain goat), wild boars and leopards as well. After exploring this place just before the lunch we reached Pangot, and started to another jungle trail which is famous in birders, and witnessed few exotic species, till evening we kept exploring jungle trails of Pangot.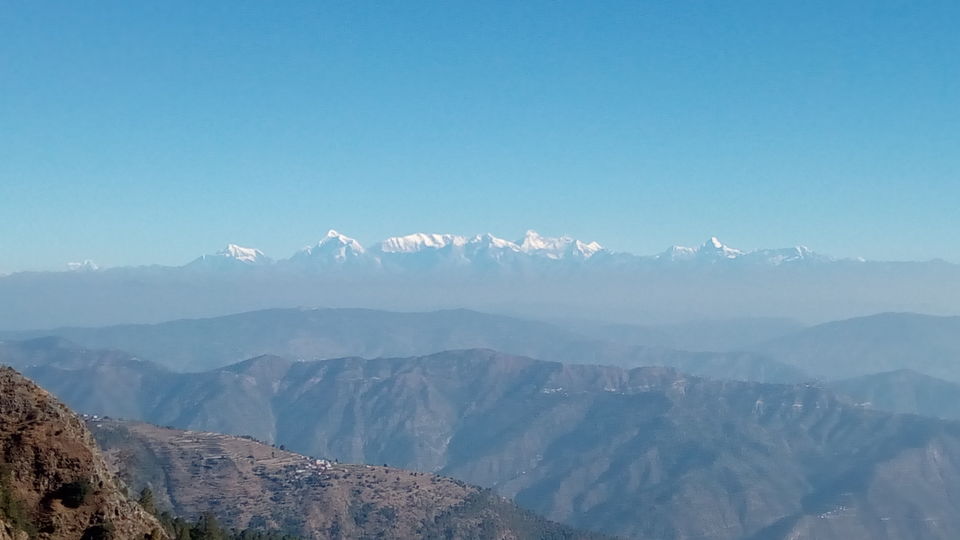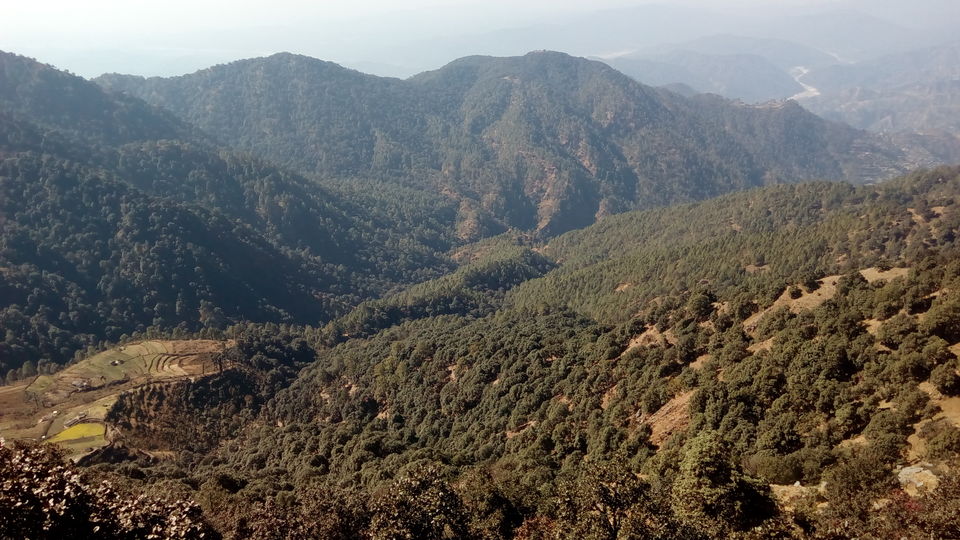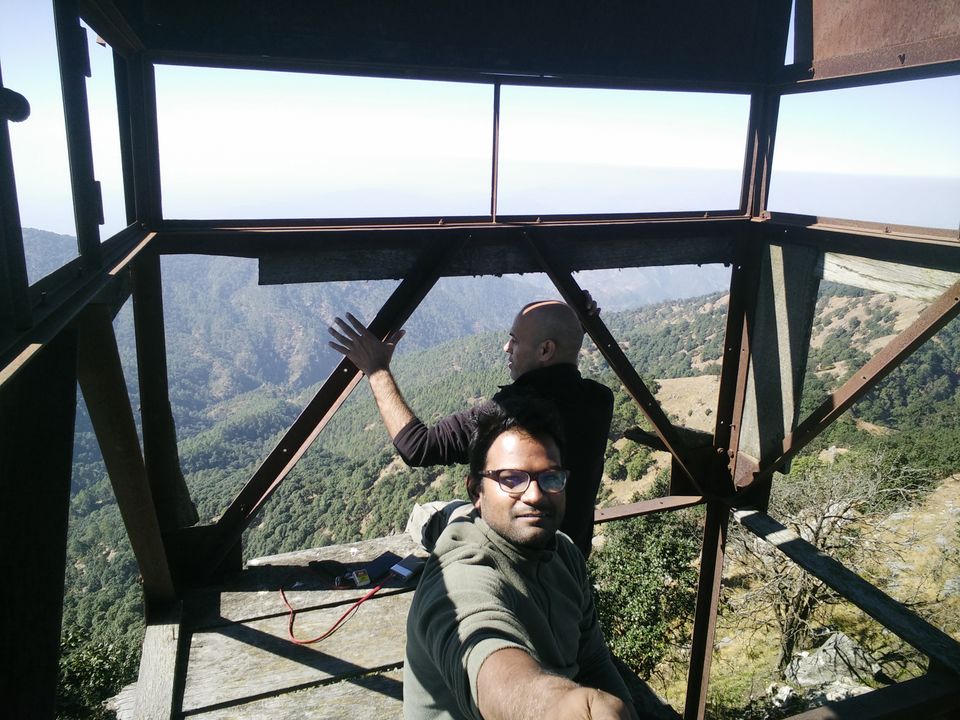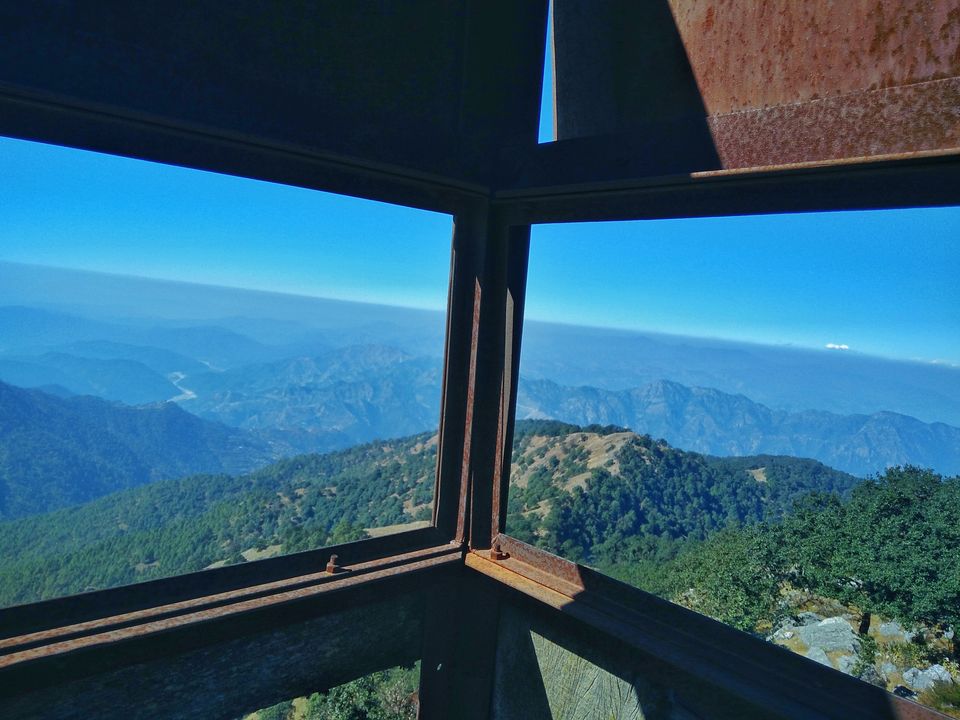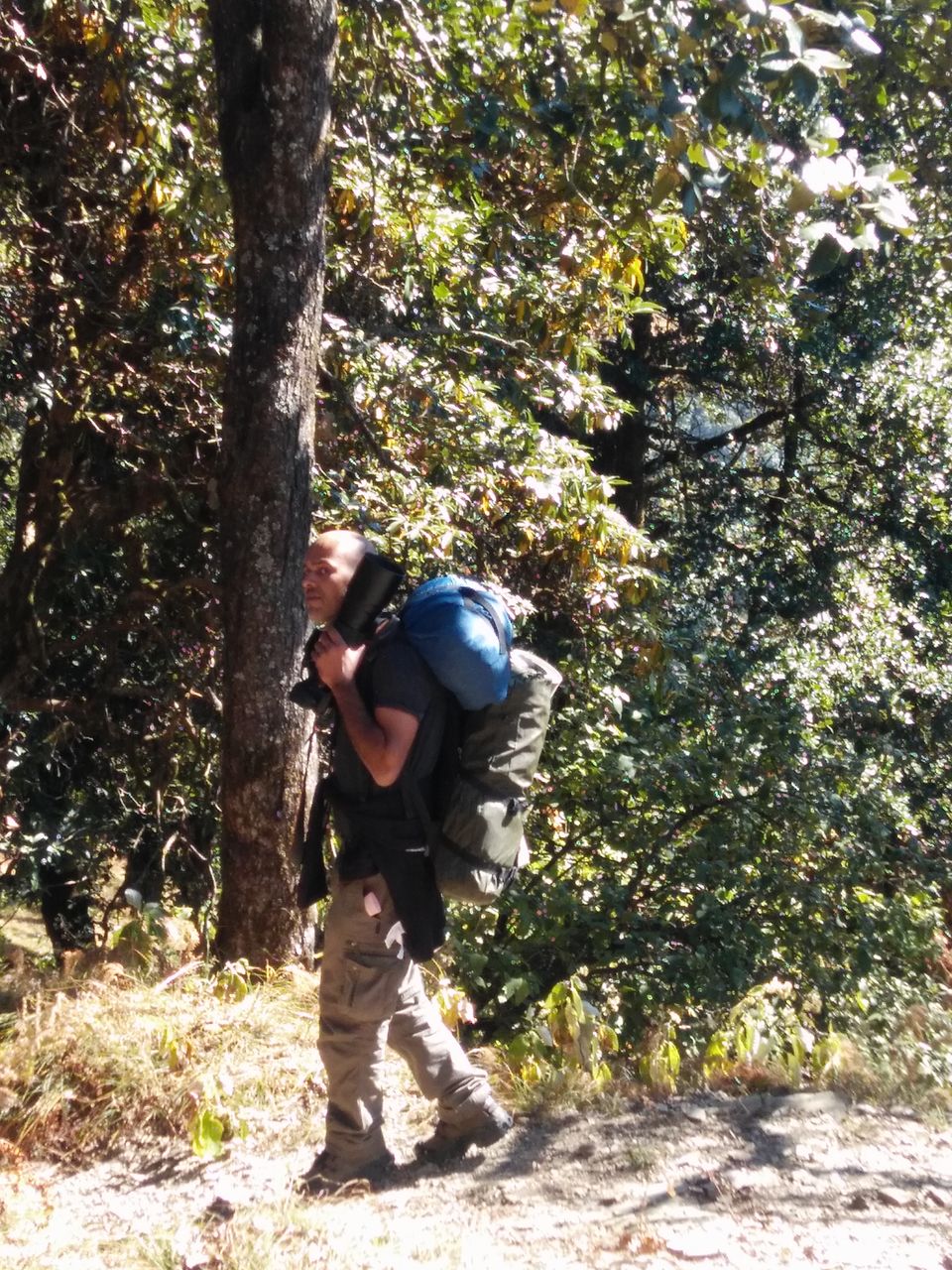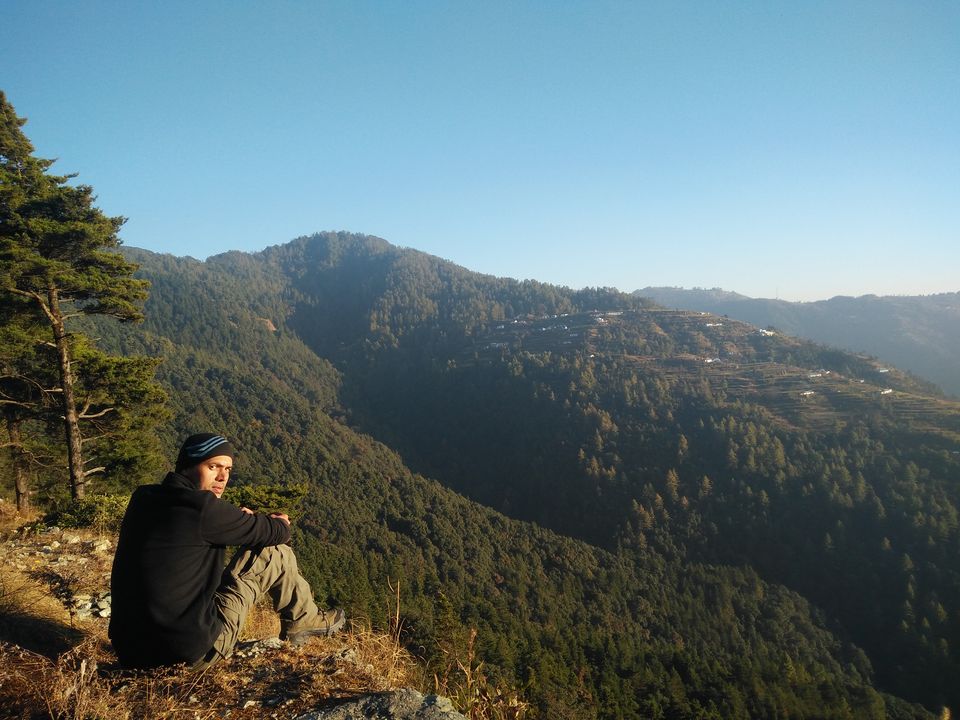 It was fifth day, in evening I thought after spending five days on roads and four nights in jungle I do not want to go back, but late in evening as usual we were on way back to Delhi. While one way back, to pay homage to "hunter turned conservationist" Mr. James Edward Corbett, we stopped at Kaladungi. After five days while wrapping up our expedition to lower Himalayas, what we collectively realize that birding is at its low in birding paradise (#pawalgarh #saatal, #pangot, #vinayak, #kunjakharak and around). Lucky we are if we count "lifers" but overall low number in species indicates how "forest fires of 2016" in #Utterakhand causing ecological imbalance.