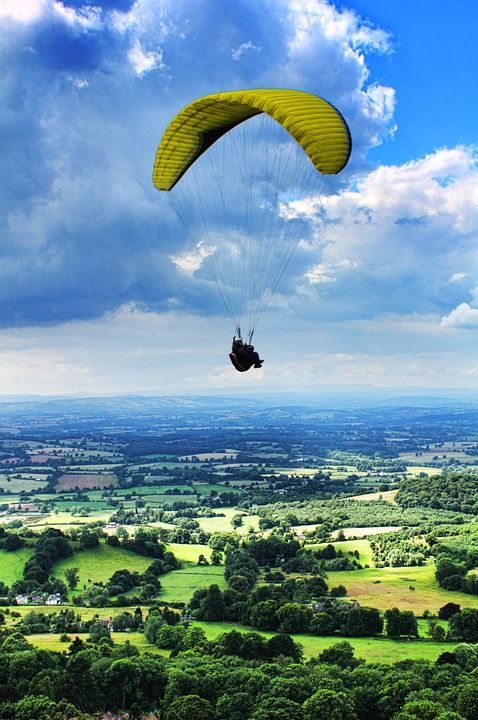 Inviting the wind to sweetly whistle into your ears is the ideal "meditative" experience that Gen Y has been looking for! Fly far-far away from the shackles of the world and be free like a bird, only while paragliding!! Now you need not go to Himachal to para-glide, even the enthusiastic vacationers of Uttarakhand can tick paragliding off their bucket list at Naukuchiatal, situated only 21km away from Nainital.
Paragliding at Naukuchiatal, Uttarakhand
This small hill station is home to an exhilarating adventure activity that will make your vacation the most exciting one yet. The hilltop meadow, Pandeygaon, that serves as a launching pad for paragliding is located right above Naukuchiatal at a height of 1222 m. Naukuchiatal is adorned in rich greens of thick forests with a stunning lake at the centre of its landscape. While you're up in the sky, witness the grand design of nature - varying grasslands, rivulets running into rivers, and trees changing shades. Naukuchiatal has the perfect weather for paragliding, no matter what time of the year you visit. Spring will welcome you with a hundred colours on the hills, a bright blue sky will smile at you in the summer, while chilly winter winds will be the highlight of your experience when paragliding in the glow of the October sun.

What is Paragliding?
Paragliding is an air-sport done on a lightweight, free-flying, and foot-launched glider. On the glider with you, a trained professional will sit on the harness at the back, to control its direction and speed. All you have to do is jump off a cliff, hang in there (literally) and enjoy a panoramic view of the hills! Paragliding at Naukuchiatal is the best service in Uttarakhand, and has rapidly become a hot favourite among tourists.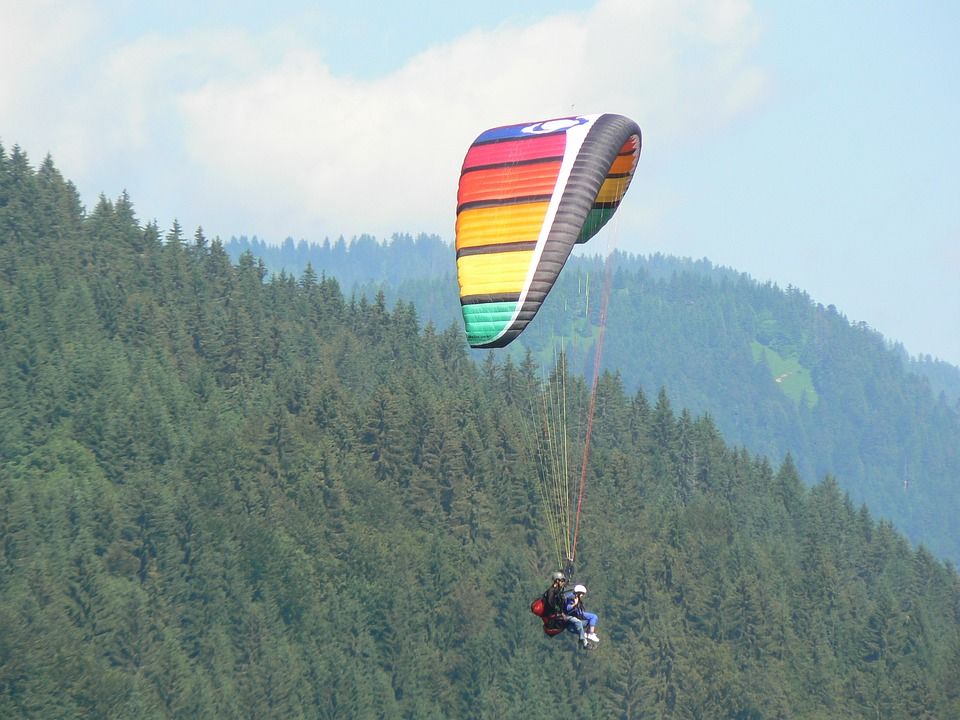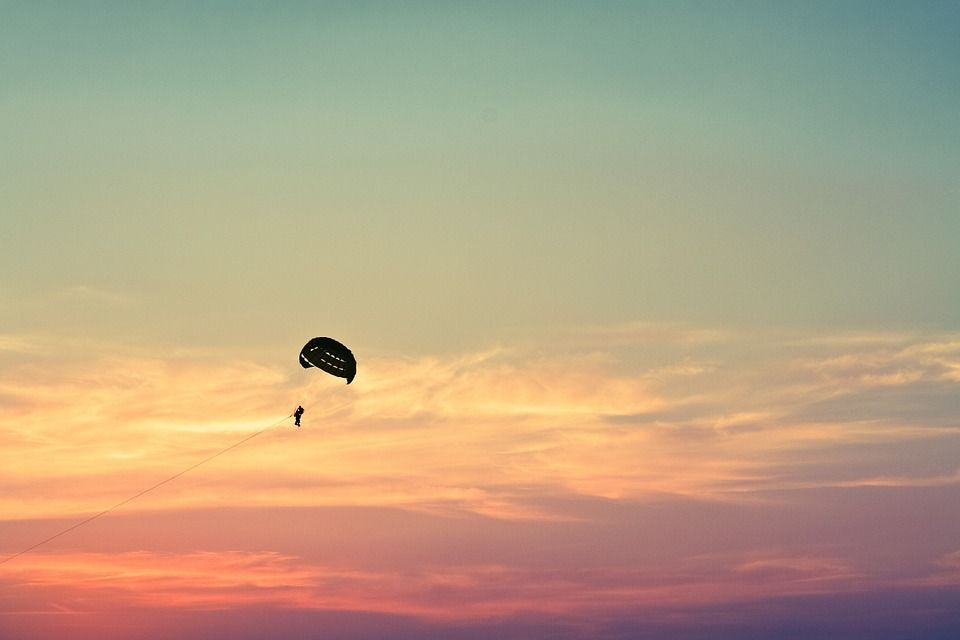 As mentioned before, you do not need ANY kind of professional experience or expertise for paragliding as it is completely guided by trained professionals. There are no conditions for fitness levels except that the acceptable weight limit ranges from 15kg-80kg. It is also suggested that heart patients, blood-pressure patients and pregnant women do not opt for this adventure as it may be stressing and anxiety-triggering for some. Once at the site, you will be given a helmet and jacket that will protect you from the wind, this gear will be included in the gliding cost. It is recommended that you wear well-fitting sunglasses, sports shoes and jeans/tracks for maximum protection and comfort while you dive into the air. No need to carry anything for this sport!
Types of Jumps
Unlike other paragliding sites, Naukuchiatal offers a variety of paragliding ranges from which you can choose, depending upon what you're comfortable with. This way, children and adults can all get a taste of this aero sport. The timings for paragliding are: Summer: 7:30 am to 5:30 pm, Winter : 9:30 am to 4:30 pm
1. Medium Flying: 2000 ft and above sea level. This is ideal for children or those who are apprehensive to fly. We assure you that once you experience medium flying, you'll want to go for next levels too! Duration: 03-10 minutes, Approx. cost: INR 1,400
2. High Flying : 4000 ft and above sea level. Perfect for those who do not like to do anything in moderation and are up for extreme thrills. The duration of high flying is sufficient to feel your heart beat in varying frequencies and enjoy the beautiful landscape below. Duration: 15-20 minute, Approx. cost: INR 5,500
3. Long Flying : 5000 ft and above sea level. This is the maximum height one can fly at, and the view from up here is absolutely stunning! You can take your time to get used to the flight experience and actually absorb a series of roller-coaster emotions - anxiety, panic, fear, relief, fun and bliss, among many others, during this long flight. If you want to go big, THIS is the correct level for you. Duration: 30-45 minutes, Approx. cost: INR 6,500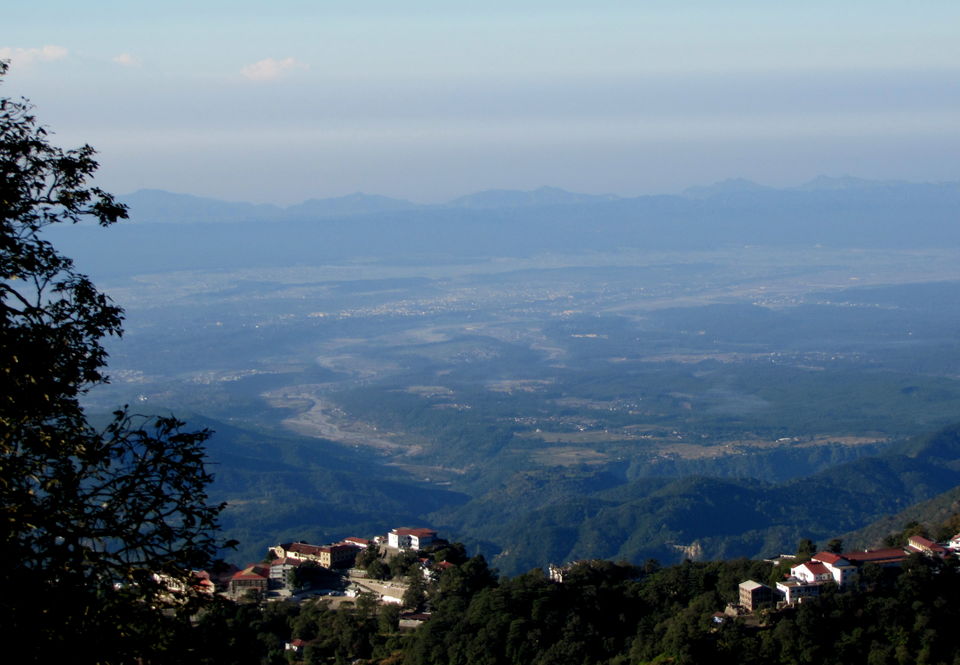 When To Paraglide?
The best season for paragliding is March-May or October-November as during these times the skies are clear, there is no fog to obstruct your view, and the hills are well endowed with greenery. Please note that paragliding is off during monsoons i.e. July-September.
Organisers
You can go to the paragliding site and book your flight with any organising groups there. Some of these include Pathikworld, Sky Bird Adventures, and All Seasonsz.
Now that you know all about paragliding at Naukuchiatal, pack your bags and make the adventure-seeker within you feel at home!
Frequent Searches Leading To This Page:-
Nainital Mussoorie Honeymoon Packages, Tour And Travels From Delhi To Nainital, Nainital Tour Package From Delhi For Couples, Nainital Tour Package For Couple From Delhi, Delhi To Nainital Tour Package For Couple, Best Nainital Tour Packages From Bangalore