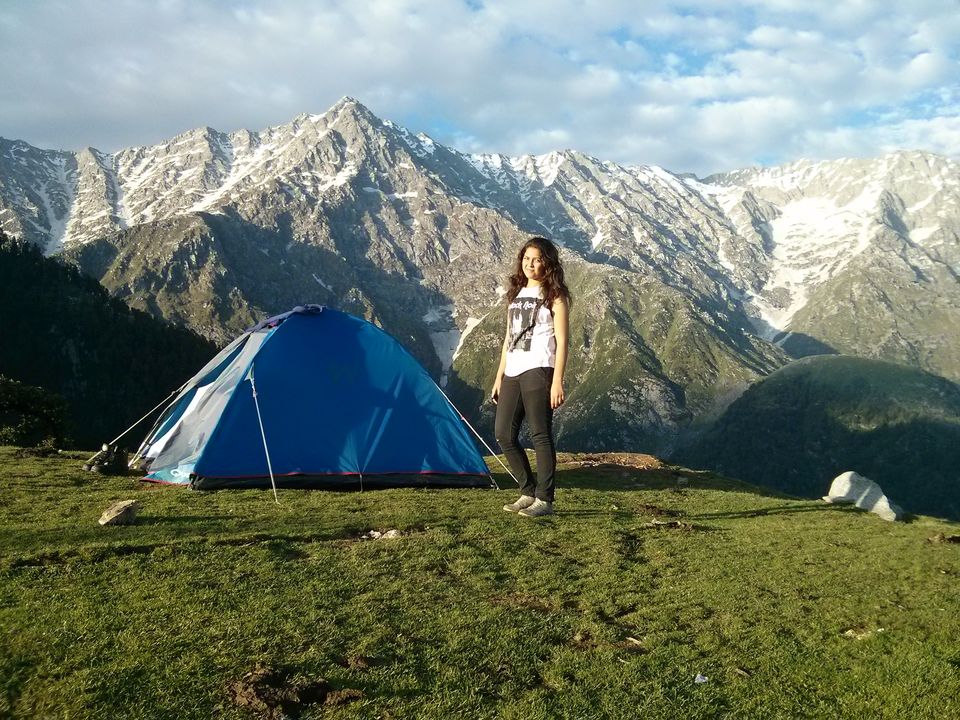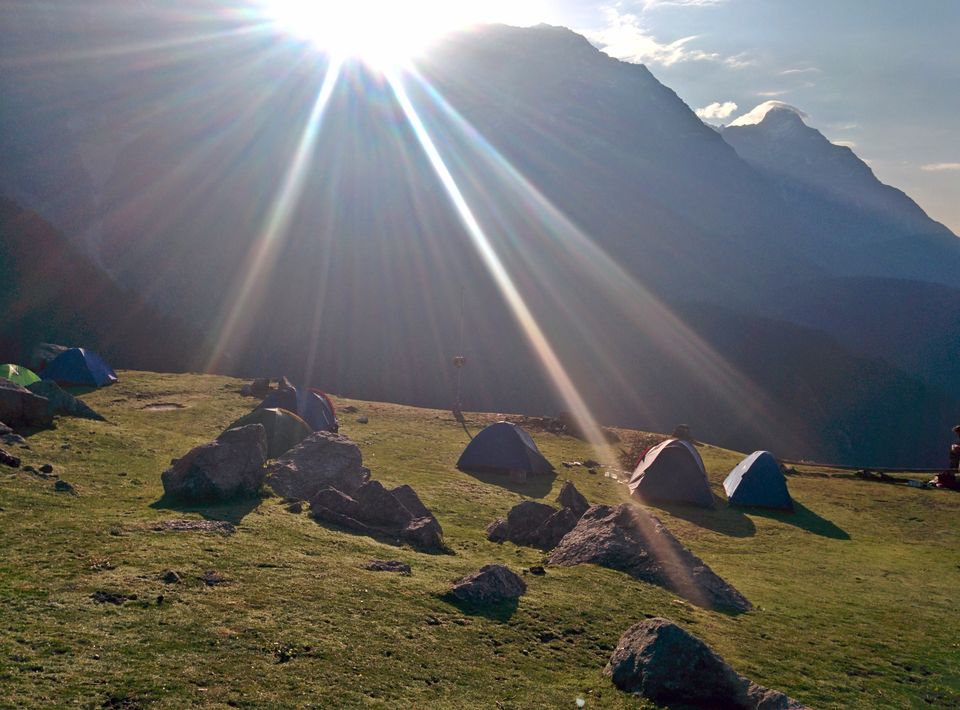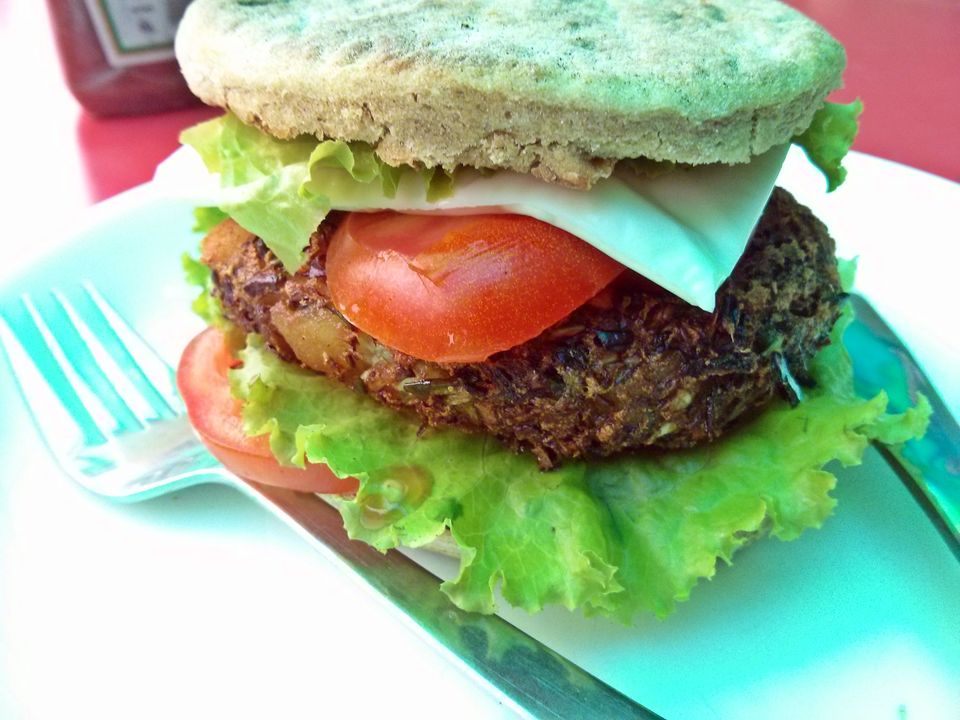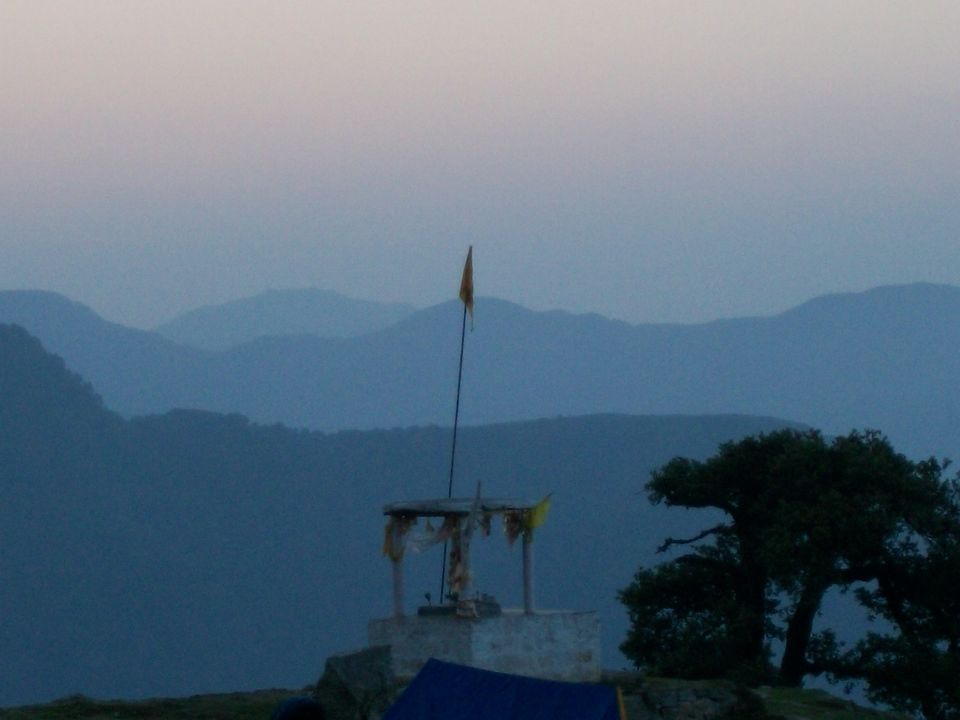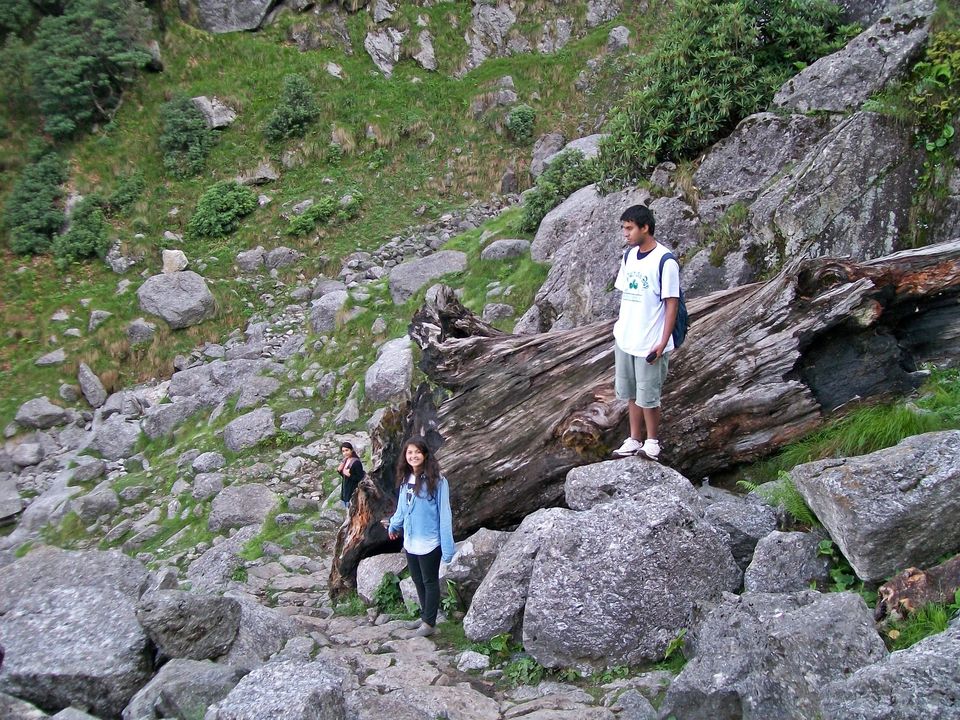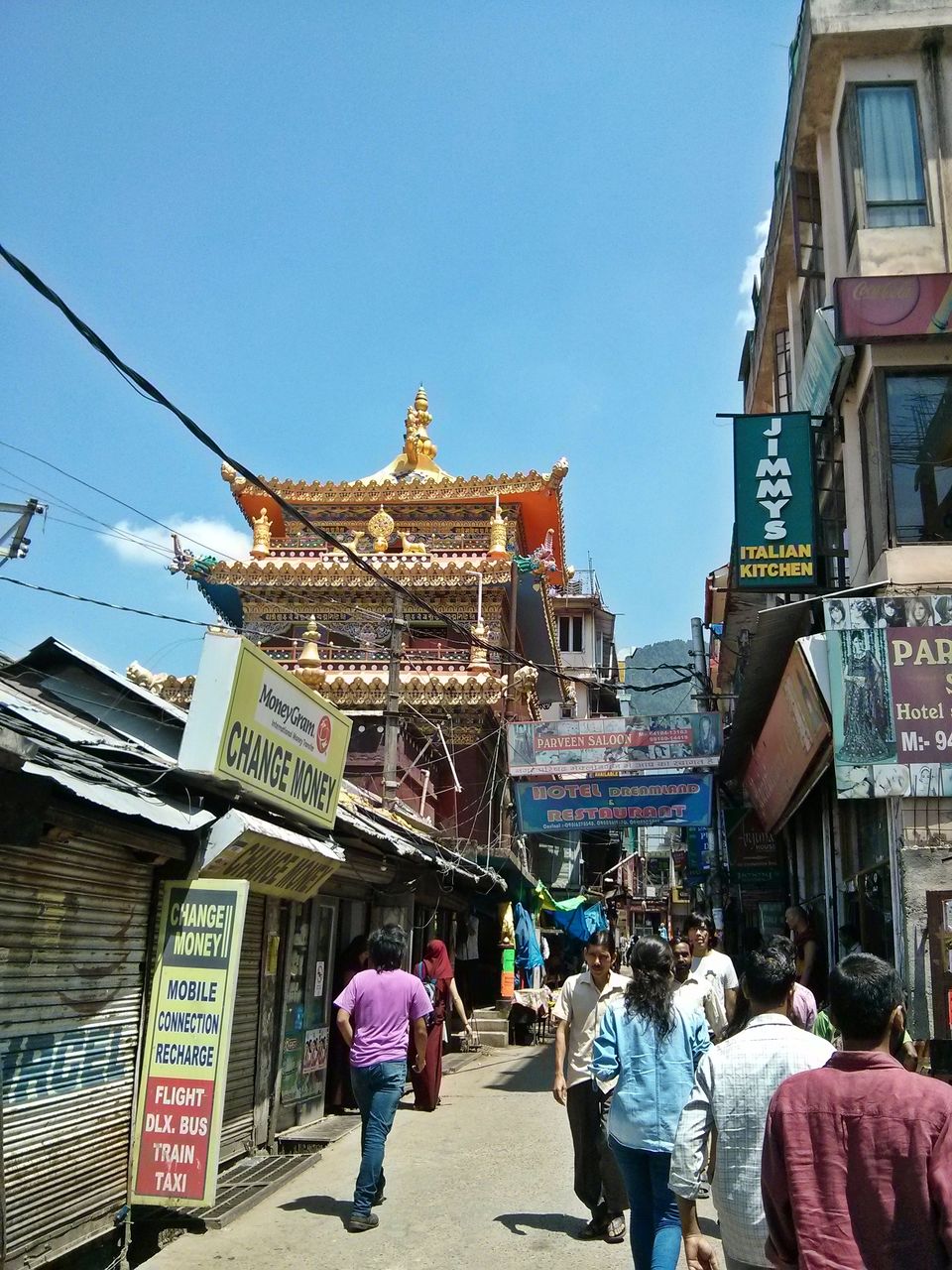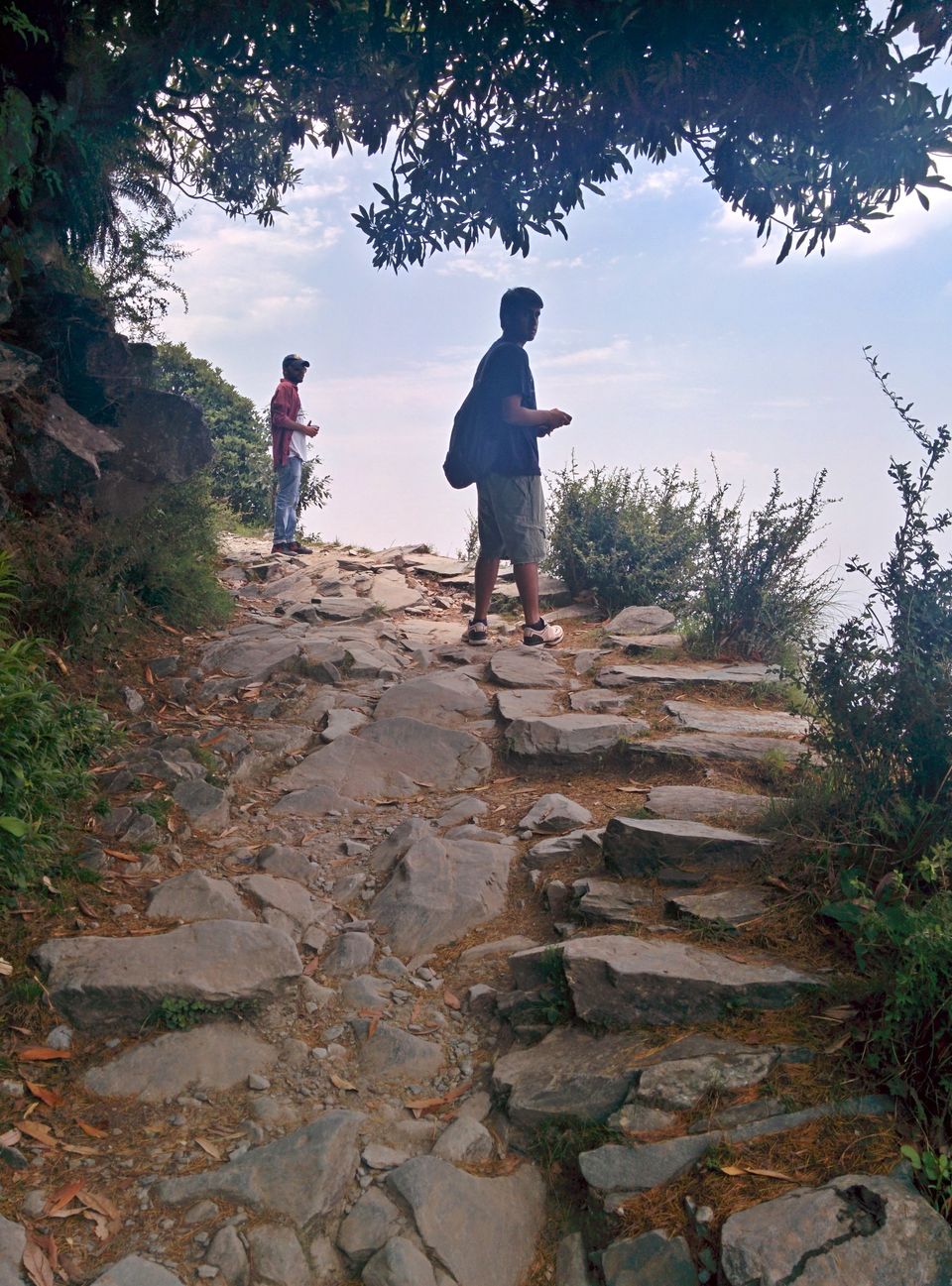 This is from almost a year ago, but it is still so fresh in my memory....I would love to go back and experience it all over again!!! So, here goes...
1. The trek to Triund
This is a major attraction! Its a 9 km trek  to the peak from McLeodganj and is totally worth it! The scenery you will come across is like never before. And the weather is totally unpredictable. You reach a point from where you get to see the whole town and it would be glowing in the sun shine. On the other hand, it could be heavily raining at the spot you are, at exactly the same time! Also, you get to come across some really interesting people from across the globe. The air you get to breathe is so beautifully pure! Various tiny food joints are there along the way and also at the peak, so no worries about food and water. The trek is a little exhausting, but once you reach the top, the view takes it all away! It soothes and calms you to the inside.
2. Food at Green Restaurant
Its not a popular place! But that's the beauty of it!! We felt like we had found a treasure in this humble place. It has a porch where you can sit and enjoy the beautiful mountain air. Numerous books on various topics can be found on their book shelves and on their display are the most tempting of delicacies ranging from carrot cakes to chocolate pies and quiches. The burgers are definitely worth a try with scrumptious multi-grain bun and patty layered with fresh cheese and crunchy vegetables. It was heavenly! We had spent hours in the place chatting off and playing games and we just couldn't stop ordering food!
3. A walk through the town and shopping
McLeodganj is a beautiful town in itself. Tiny bakeries line the streets, with beautiful shops and beautiful people. Try shopping for woollens and buddhist artifacts. We also happened to come across a bookstore that had generously offered some booklets for free on a shelf outside their shop. I indulged myself in a book on Tibet's history. You can also take a walk to Dharamshala from there...it's not too far...
4. Cheese spinach momos at Gakyi Restaurant
I know I am being very particular, but this dish deserves it! I am not a spinach lover but I fell in love with these. Exceptionally good!!! I had read a recommendation about these online somewhere and thank god I tried them!! Also, the restaurant is run by a wonderful lady who served the food with unconditional warmth. She suggested dishes, asked for specifications, cared enough to ask how was the food and even gave us her visiting card. The restaurant is pretty small and you tend to walk past it without noticing but do make an effort. 
5. Night camp at Triund
I have mentioned triund before, but the night stay is an entirely different aspect. You can get tents on hire, at decent prices. I had never before seen a sky studded with so many stars...if I say they were a million, I might be underestimating the count! You didn't need a moon for the light, the stars were too many. There is no electric lighting on the peak, so stars are all you have and they make you marvel nature. Trust me, the stars seemed to overlap each other! The temperature at night falls to around 2-3 degree Celsius, so its good if you carry woollens. 
McLeodganj, I am ready to experience it once more...any day!!