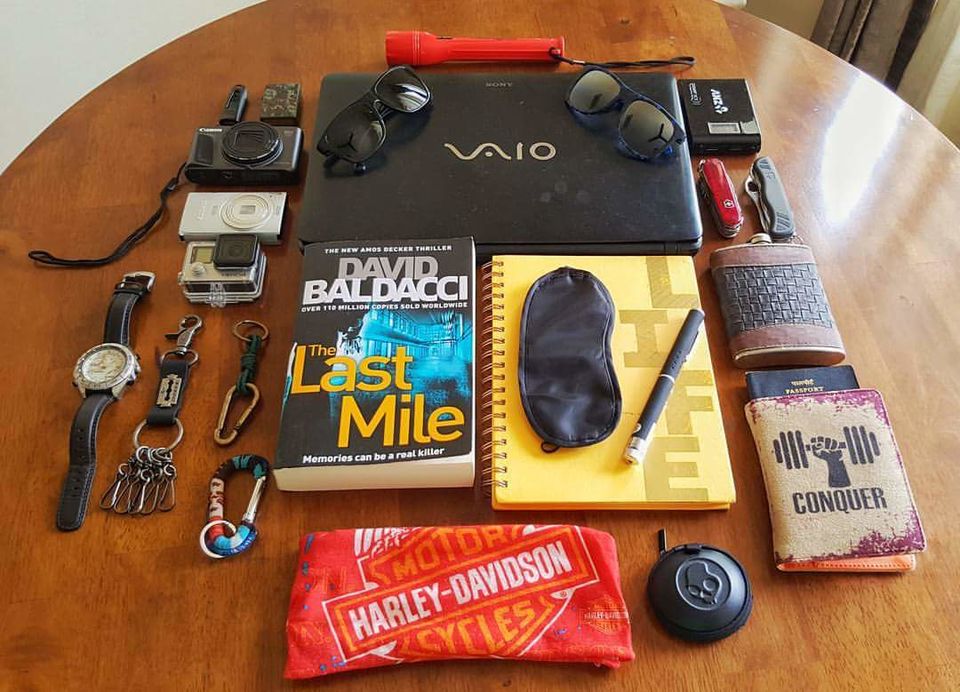 The old adage of travelling light could not be more relevant than it is today. With the world becoming ever smaller, almost everything you'll ever need may be available in every country you're travelling to.
Yet, all of us have been guilty of packing things we've rarely used or needed on a trip.
Here are 5 tips to pack lighter:
1. Invest in a Backpack
Invest in only one but a good quality, durable all weather backpack of a size that should suffice for 75% of the trips you generally make.
Once you get accustomed to carrying what you pack, you would be surprised at how quickly you start leaving things out of your backpack.
Here's a detailed guide on choosing the right backpack.
For the 25% of trips that are not part of your usual travel plans (business trips, family vacations etc) you can always use other luggage you have available at hand.
2. Leave the Jeans behind
A pair of good quality jeans would weigh anywhere from 350 to 450 grams. If you pack two jeans for a two week trip, do you really want to be carrying around an extra kilogram on your back?
Opt for shorts (weather permitting), khaki's and cotton pants instead.
3. Don't carry extra shoes
Unless your trip requires a specific type of specialized footwear, don't carry extra shoes. Instead, invest in one pair of hiking/trekking all weather shoes/boots that you can wear to the airport and through your itinerary. All you have to pack now is a pair of flip flops for those laid back moments.
4. Don't carry Books
This is only applicable for avid readers. If you're anything like me, you go through at least two books on a two week trip. An average paperback weighs around 400 grams. Switching to any e-book (on your smartphone, Kindle etc) would reduce your overall luggage weight by 1 kg or more.
5. Travel Toiletry Kit
Invest in a toiletry bag/holder/organizer and keep it stocked with small travel sized supplies only. Not having this handy results in many travelers packing their regular shampoos, conditioners, deodorants, perfumes etc. Avoid this at all costs!
Feel free to mention other 'travel light' tips in the comments section.
Bon Voyage!