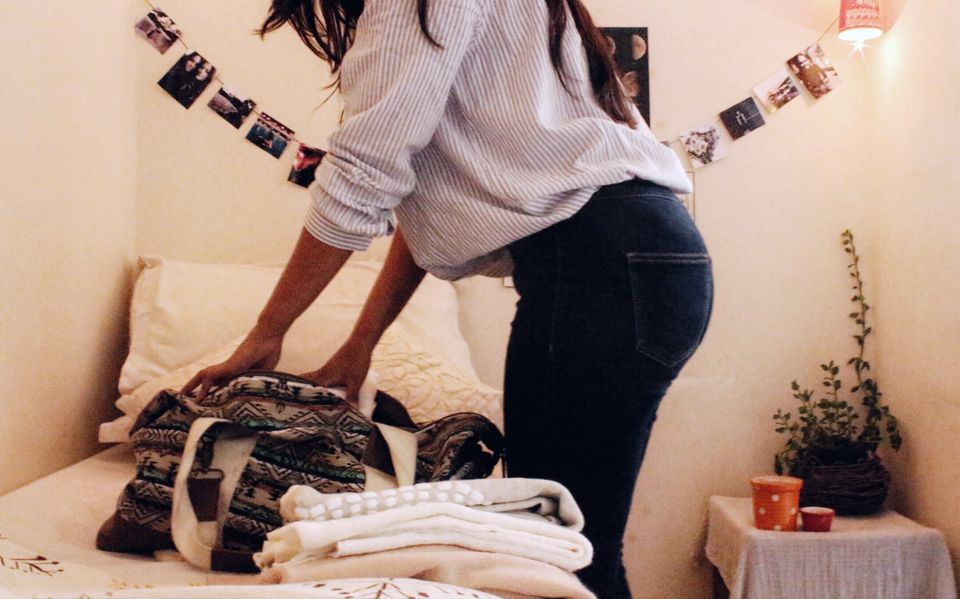 Between booking your tickets for a winter holiday and getting onto that long flight to your destination, packing for winter travel is a craft that we all need to master. You want to pack light, stay warm and still look presentable.
When I'm taking a holiday to a cold place, I am always inevitably lost amid piles of sweaters, jackets and clothes, and can never seem to make up my mind. Every winter I face this challenge, and every year there's something new to learn – not so simple for a girl from Mumbai, where the coldest it gets is a "good" 16 degrees.
I finally stuck to this foolproof and reliable winter packing list that I made this year. It's exactly what you need, not to mention completely hassle free!
The Essentials:
Whether you're packing for winter or summer, you're going to need your basic travel essentials from a toiletry kit to your undergarments. Start with these before anything else. If you're travelling with friends or family, decide who should carry toothpaste, and who should carry shampoo, avoid stuffing two of each, safe place!
The Winter Secret:
If you're wondering how to find a way of not looking like a burrito under the multitude of thick layering (while very important to battle the cold, I must add), here's a secret – carry thermal wear! This is the most important thing for a cold place. Pack a pair of long thermal pants and a full-sleeve thermal top to wear under your layers.
Tip – If you feel uncomfortable in thermal wear, carry a pair of stockings. They are thin; keep you extremely warm and fashionable! Trust me when I say, they're a lifesaver. I wore them in sub-zero temperatures and managed just fine.
The Switch:
You're probably wondering that next on the list are tops and t-shirts, I'd think that too but even though sweaters take up way too much space in your bag, they're warm, cozy and easy-to-wear. The deal is, replace five or six tops with two or three sweaters.
Personally, I'd wear the thermals, a thick-knitted sweater and a pair of jeans, and I'm pretty much ready to go!
Bottoms:
I'm going to admit that I absolutely love wearing black, whether it's in the day or for a party in the night, I think it just looks really good and makes me feel warm. Black also absorbs heat, so it's great!
Add in a pair of black pants and two pairs of jeans (depending on how many days you're going for), they're heavy but you can reuse them, they keep you warm and you can wear them over the stockings/thermals.
Layering:
Depending on where you're going, carry something that you can put on and take off whenever you want. If you're going to a country that's extremely cold, plan to carry a long coat (or a fur coat, what say? Faux, of course.) for an extra layer. If you're trekking up a mountain or on an adventure at sub-zero temperatures, carry a thick jacket so it keep you warm and stays out of your way when you're at it.
Tip: Pick a waterproof coat/jacket so that it serves both purposes and you don't have to carry another poncho or raincoat for the snow. Make sure it's a size bigger than the well-fitted one so that you can wear a sweater or extra layers under it.
Warm Accessories:
Remember that you must keep the extremities of your body covered at all times from the chilly cold winds. These comprise of your head (especially ears), hands, feet, and your chest gets a special mention too! These are where the freezing winds enter your body from, and eventually make you fall ill.
1) Scarves
To keep your neck and chest covered from the wind, pack up some nice woollen scarves that'll also brighten up your look and keep you warm. Although woollen ones will take up a little more space than expected, I prefer them to cotton ones but both do the job, more or less.
2) Beanie
This is honestly my favourite winter accessory. I even love collecting cute ones! It's important to keep your head and ears covered, and the beanie (or the monkey cap) is the best. You can basically wear the beanie and you wont even need that extra layer of clothing, how convenient right?
3) Warm, Lightweight Socks
Bulky winter socks take up more place than thin yet warm ones. Pack three or four thin ones and you're good to go. Maybe take one thick pair for the night but that's about it.
4) Gloves
Pack a warm and waterproof pair of gloves so that it not only keeps your hands warm but also allows you to make those crunchy snowballs to throw at your friends! However, it helps to carry an extra pair of woollen gloves too, as they're easier on your skin and feel cozier too!
On your feet:
Avoid carrying five pairs of shoes to go with each outfit, instead carry a pair of boots and maybe a slip on for the indoors so you can wear it with your socks. Boots are the best footwear in the winters, they're comfortable, keep your feet warm, fairly fashionable and definitely travel friendly! You can walk for miles in them and your feet wont kill you. You can even do activities like trekking and hiking in them.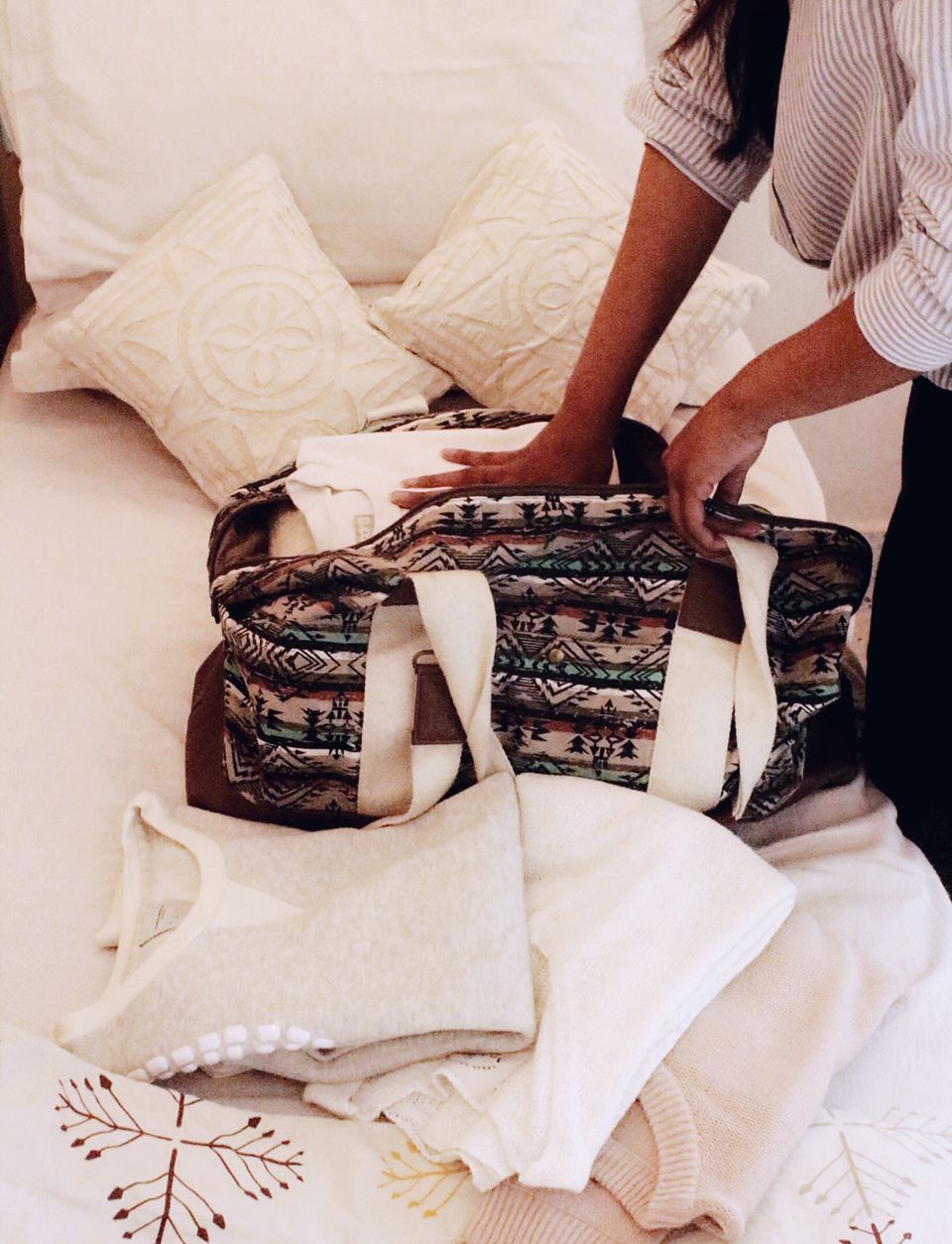 Don't forget!
Personally, my skin goes for a toss in the winters, it becomes dry and parched. The key to keeping your skin safe from the winters is to keep moisturising with lotion. DO NOT FORGET to carry a travel size bottle of lotion and a chapstick. Remember all that space we saved? Use it for this!
Voilà!
If you think all of this was not adequate, and felt that maybe you should've carried that extra jacket you left behind; then all you have to do is ask a friend for a warm, loving and hearty HUG! Ta-daaa!
Frequent Searches Leading To This Page:-
Best Tours Of Europe, Full Europe Tour Package, Europe Tour Package Cost, Europe Tour Budget, Central Europe Tour, Europe Couple Package, Europe Tour Cost From India, Europe Trip Packages For Couples